Charlotte, Queen's City, offers a large range of attractions and events for visitors of interests and ages to enjoy during the summer. From history, arts, culture, and outdoor venues, to the best restaurants, the city provides fun things to everyone. Whether you are looking for luxury hotels, delicious restaurants, historic architecture, shopping paradises, or special events, the city never fails to bring happiness to your life.
What to do with a teenager in Charlotte, NC, during summer? You are free to enjoy an array of fun things during summers, like biking, hiking, taking historical tours, renting a paddle board, and more. We have summarized 21 fun things to do with teens in Charlotte. Sit down, grab your snacks, and scroll down until the end of the article.
1. Play Strike at the Bowlero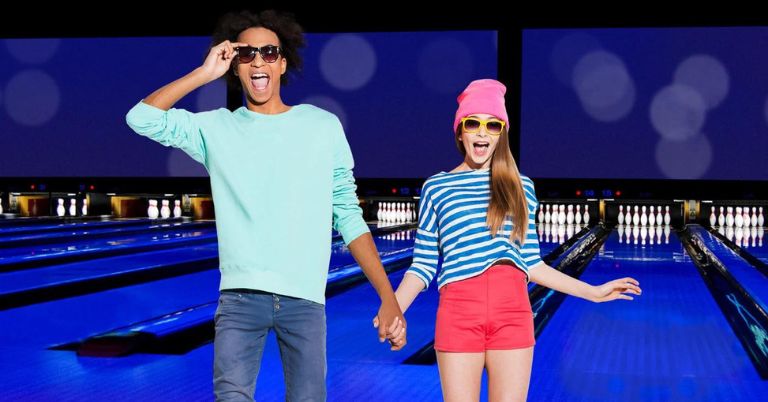 What to do with a teenager in Charlotte, NC, during summer? Invite your teens to enjoy sports entertainment at the Bowlero. A venue is an excellent option for getting fun or celebrating special parties. Whether you are going to play strike, enjoy arcade games or, taste the sports bars, the entertainment center offers fun things to do. Play bowling with your teens in the most stunning and extraordinary bowling lanes. Featured with vast HD video walls, soft lounge seats, and black lights, you will have the hippest experience in your life.
How about the arcade games? An extensive of old-school and state-of-the-art games are accessible to play. Call your teens to choose their favorite arcade games, like World's Largest Pac-Man, Mario Kart, Jurassic Park Arcade, and other games.
2. Experience Go Kart Racing
If your teens love speeding up, bring them to Victory Lane Karting. It is a suitable venue for gaining fun things to do. Whether you speed up for Go karting, play bowling, arcade games, or axe-throwing, the venue provides a uniquely affordable and fun adventure. The racing karts are designed for fun racing and competition. Don't miss experiencing quick acceleration and responsive handling with go-kart vehicles.
Come and Play! The attraction is open to visitors of all ages. If you have no experience driving a go-kart, encourage them to take a go-kart lesson. They will experience competing and racing affordably and safely. With its well-trained instructor, helmets, race suits, and high-quality karts, your teens are ready to race.
3. Adore the NASCAR's Super Cars at Joe Gibbs Racing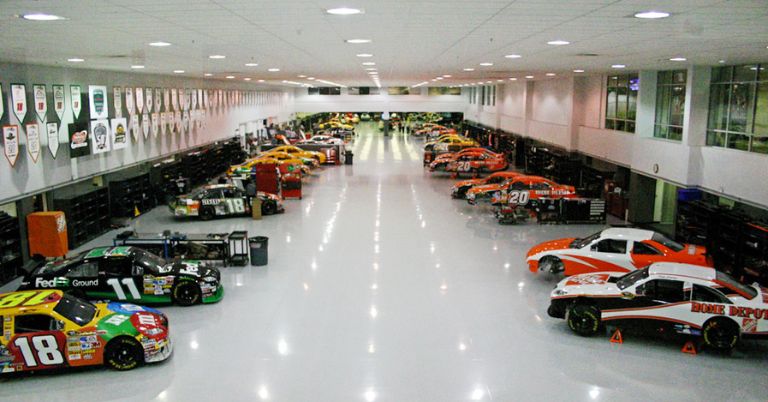 Challenge your teens to explore one of the best NASCAR teams, Joe Gibbs Racing. You can delve into the five-time champion of the NASCAR team. Get experience to gain exhaustive information about the racing team. You can walk through and see how the racing teamwork builds their supercars. The top-notch NASCAR drivers, including Matt Tifft, Erik Jones, Suarez, Kenseth, Busch, and Hamlin, are also ready, willing, and able to greet the guests with delight.
After exploring one of the country's NASCAR teams, call your teens to find the best merchandise at the JGR Race shop. An array of exclusive merchandise and items are up for grabs. You can buy the popular things you will not find them anywhere else.
4. Go fishing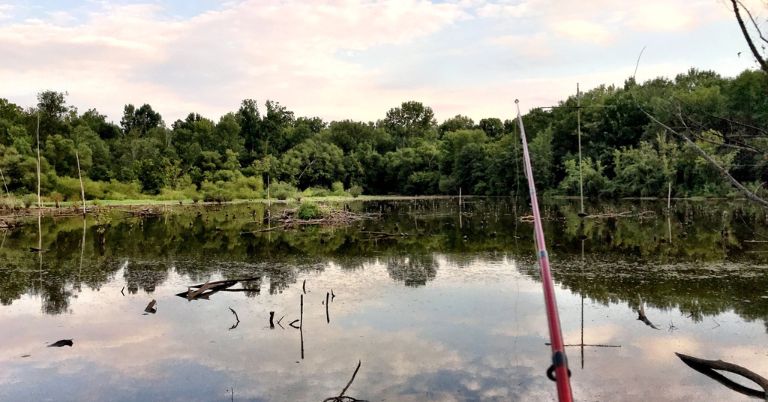 Charlotte comes with an extensive range of great fishing spots. You can find the best spot for catching fish from beginners to professional anglers. If your teens are into fishing, it is perfect to spend summer by taking the outdoor excursion. No matter! You are just learning how to bait the fish. This outdoor adventure brings memories to your life. Be sure to have the fishing license before baiting a hook.
Start your fishing journey at Mecklenburg County – Nature Preserves. It is a heavenly fishing spot for anglers of all abilities. If you don't have the proper equipment, just rent a rod and reel to catch the fish. Besides the fishing pond, get the experience of baiting a hook at other beautiful spots like Reedy Creek Park, McDowell Nature Preserve, Freedom Park, and more.
5. Biking to explore the expanse of Charlotte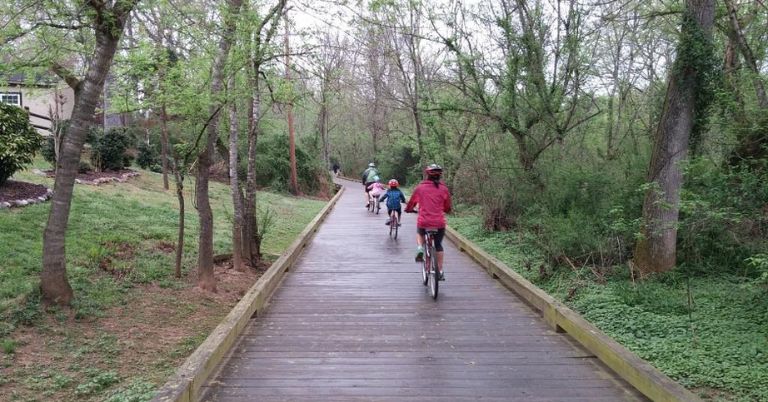 Biking is a perfect way to delve deep into the expanse of Charlotte. Even though the city is a hustle and bustle with busy roads and towering skyscrapers, there are tons of biking trails. Whether you enjoy the city's sounds and sights or the natural environment, the city provides an array of excellent biking trails, including greenways, city roads, and preserves.
If you are looking for a natural option, go for Four Mile Creek Greenway. Featured with a beautiful creek and wooden areas, encourage your teens to pedal along the natural preserves. It belongs to an easy road and takes about 1 hour to complete. Plan to ride bikes with your teens to promote family health and enjoy the natural setting.
6. Get active at Kinetic Heights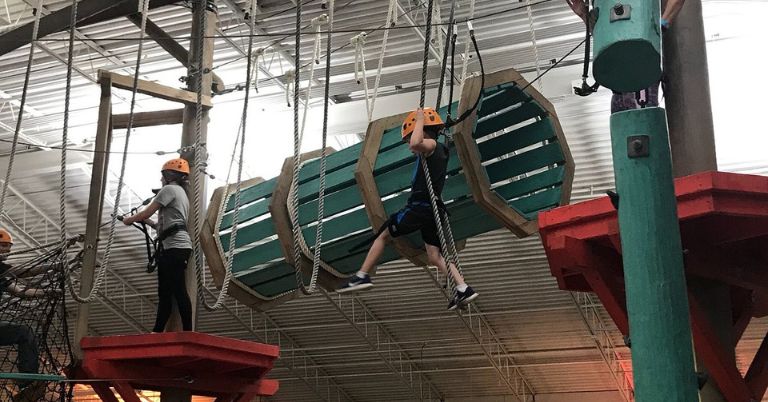 Get a taste of an immersive parkour center and ropes play in Kinetic Height. The sports venue is perfect for jumping, climbing, or swinging in safe arenas. Feel free to get games and obstacles like Ninja Warrior. The venue also belongs to a family-friendly attraction offering combination of challenge and fun for your family. Whether you are looking for teambuilding, fitness, or adventures, the sports venue is perfect for improving family bonding.
Don't worry! The sports center features safety aspects so all of the ninja athletic enthusiasts can experience all obstacles and adventures in a safe way. There are also enough staff to monitor the arenas. If you want to take a rest, go to the comfortable waiting areas. Through the areas, you easily watch your teens get active on the floors while taking pictures or videos.
7. Find Fascinating collections at Discovery Place Science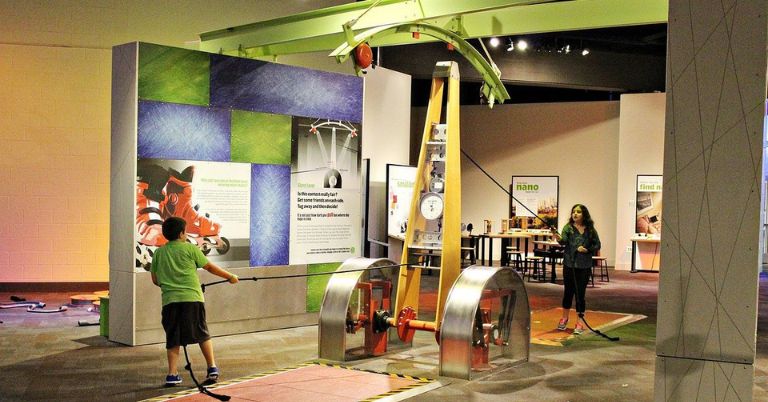 Believe it or not! Your teens will love visiting Discovery Place. The hands-on science museum is dedicated to visitors of all ages to elevate their knowledge, understanding, and experience. The museum is ideal for discovering something new and exciting through its excellent interactive exhibitions, the state's largest IMAX screen, and education programs. The fascinating exhibits like a hands-on learning lab, an all-new workshop, biodiversity, and more are accessible.
If your teens are interested in the future, bring them to Explore More Future exhibition. It is an excellent venue where the future is tested and explored. The hands-on lab allows your teens to discover and investigate physics, chemistry, and all the fun things about STEM. Don't sleep on other beautiful exhibitions. The place guarantees the guests dynamic fun things and stimulates their big ideas.
8. Experience the largest indoor shooting range in the Carolinas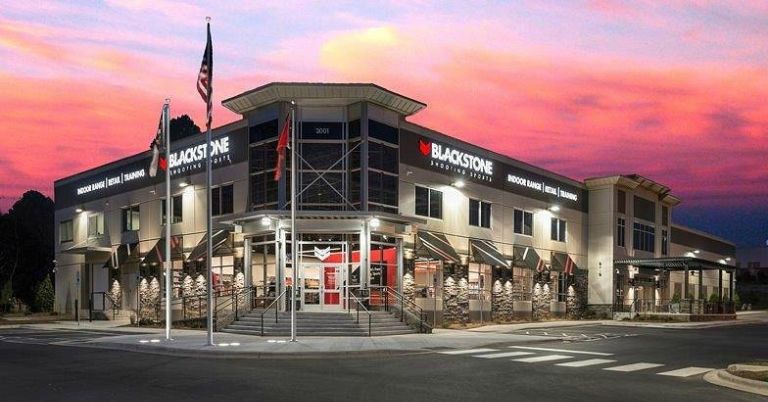 Welcome to North Carolina's most extensive indoor shooting range, Black Stone Shooting. It is a gorgeous space for spending the summer with your teens. The shooting center is dedicated to all shooters, whether beginner or professional, to have fun things to do. Featured with 27 premiere-class indoor shooting ranges, high-tech training rooms, and comfortable retail space, the center fulfill everything you need. Feel free to shoot the target under well-trained staff. The place provides freedom that meets safety.
The shooting center also presents private firearms training. The classes are open to shooters of all abilities. Whether you are a first-timer or an experienced shooter, you can gain new experience and knowledge in the shooting sports world. Led by professional instructors, you can feel more confident, comfortable, and secure when shooting your target.
9. Meet exotic animals at Zootastic Park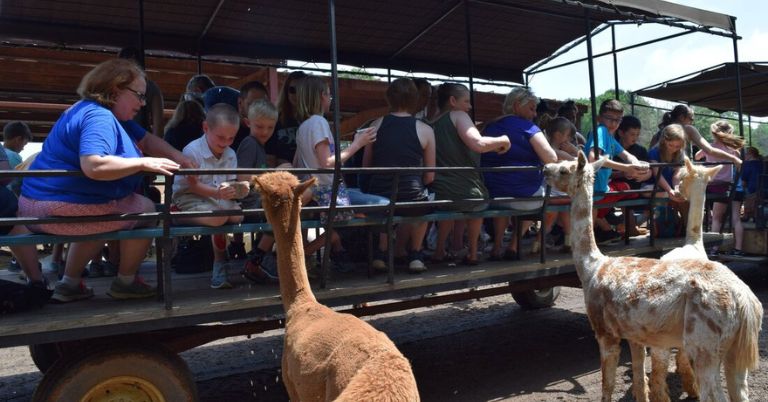 Visiting the zoo in the summer brings excitement to your life. Zootastic Park is one of the largest zoos in Charlotte Uptown. Known as a family-friendly place, you can invite your teens to take an eye-on-eye look at an extensive range of animals. Connect your teens to exotic animals, from large cats to kangaroos and primates. The walk-around section offers God's unique creatures, such as giraffes, monkeys, lions, tigers, and more.
If you bring your car, you get a chance to enjoy the drive-thru section. Bring your family to have up-close views of animals like emus, zebra, blackbuck, eland, water buffalo, watutsi, and more. Thrill to the unique animals through the car's windows. For a more thrilling experience, don't miss encountering the wild animals by owning hands-on interaction with the exotic animals.
10. Get adrenaline rides at Carowinds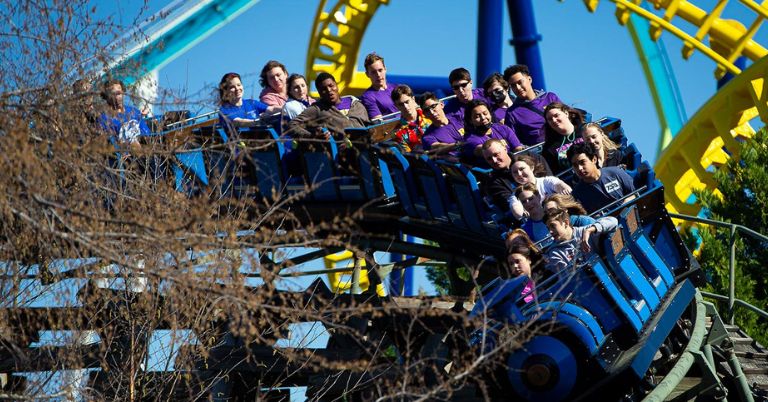 Have fun and make your summer day by enjoying stunning rides at Carowinds. Featured with more than 55 thrill rides, roller coasters, and family rides, you will have never-ending funs with your teens. The rides are full of excitement from kids to thrill attractions, family to role coasters. Feel free to choose your preferred rides based on attraction type and thrill level.
As a starter, invite your teens to get a kick out of the Carolina Skytower ride. It is a family-friendly ride offering the scenic cityscape of South Carolina and South Carolina when reaching the top. If you want to experience more challenging options, you can try the other rides like the Electro-spin, Carolina Goldrusher, Afterburn, Baracuda Blasters, and more.
---
---
11. Play laser tag at Laser Quest
Are you looking for the best laser tag arena in Charlotte? Head to the Laser Quest. It is a perfect venue to have fun with your teens by rallying troops with lasers. The laser arenas are ideal for hosting all occasions, including birthday parties, educational field trips, day camp outings, and other group events. Your teens will love thrilling the laser battle. Of course, the game is also effective in enhancing the family bond.
The Laser Quest combines high-tech twists and classic hide-and-seek games. Featured with its fun setting, enigmatic arenas, energetic music, and swirling fog, you get adrenaline by moving, hiding, and shooting opponents. Whether a kid, teen, or even an adult, you are free to take joy in the laser arenas.
12. Expand the Archery Skills at Barefoot Archery
Summer is a perfect time to learn new skills, including archery skills. Take your teens to expand their skills at Barefoot Archery. It is an indoor archery arena that comes with a safe, clean, and well-lighted environment. Featured with its 20-yard ground and eight archery lines, you are free to learn and practice shooting. What if I don't have a bow? Don't worry! Just come and play with your teens.
Extensive high-quality bows, including compound and recurve bows, are accessible to rent. The professional instructors are also ready, willing, and able to give practical lessons on archery skills. You can also hold special occasions, like a family party, birthday, or other group events, at the indoor archery range.
13. Stroll into best food in The Market at 7th Street
Are you looking for an exhaustive food market? Head to the Market at 7th Street. It is a fantastic place where the food-makers, artisans, entrepreneurs, restaurateurs, and chefs gather in a supportive, inclusive, and safe environment. The Public Market offers deliciousness to visitors of all ages and backgrounds.
The Market is located at the base of 7th Street and is easy to access anywhere in Charlotte. Whether you access the Market by foot, by bus, by bike, or by rile, it is accessible. Get a taste of food and beverage vendors. You can savor foods from Asian fusion food to traditional foods. Don't sleep on tasting the beverages, including a variety of coffee, smoothies, cocktails, and others.
14. Explore Under Water World at Sealife Charlotte-Concord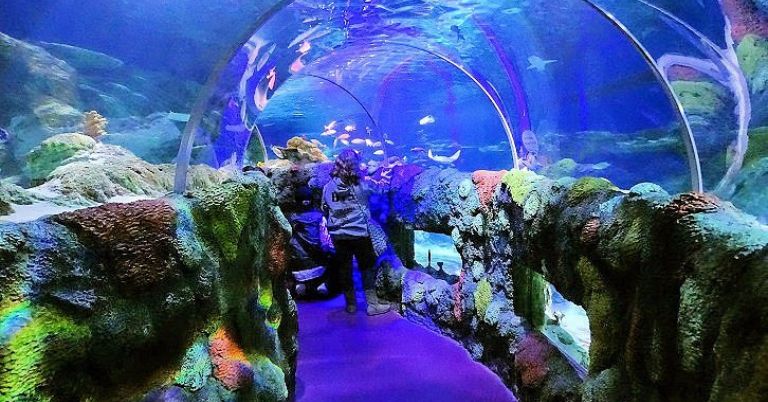 SEA-LIFE Charlotte-Concord is a perfect venue to delve deep into the underwater world. There are dozens of sea life exhibits and attractions creating lasting memories in your life. Invite your teens to enjoy North Carolina's giant underwater ocean tunnel. You can meet thousands of sea inhabitants, including tropical fishes, sea turtles, sharks, and other sea animals gliding overhead majestically.
Feel free to discover your favorite animals, from rescued stingrays to seahorses. Over 200 species of sea creatures are viewable. You can experience an up-close look into the fantastic creatures. Don't forget to bring the best camera to capture stunning photos and videos. you can also watch special events like feedings and sea marine exhibits. Plan your day to visit the most incredible 180-degree underwater tunnel in North Carolina.
15. Run, Hide, and Shoot the paintball at Paintball Central
Summer is a great time to get active with your teens. Invite your teens to run and shoot at Paintball Central. The city's most popular paintball park offers a fun thing that you need for a paintball. Featured with high-quality and safe equipment, you can play the hottest game during the summer. The provider guarantee that the park is enjoyable, secure, and clean to build happiness through the paintball game.
An array of thrilling paintball options are accessible to the players. Paired with the challenging layouts and unrivaled fun, you can run, hide, and shoot with various terrain, bunker, and obstacles. The game will leave lasting memories in your teens' life. Plan a visit to the best paintball park. Whatever you host the party, the venue is perfect for all occasions. Just come and have fun playing paintball!
16. Taste delicious seafood in Charlotte Restaurants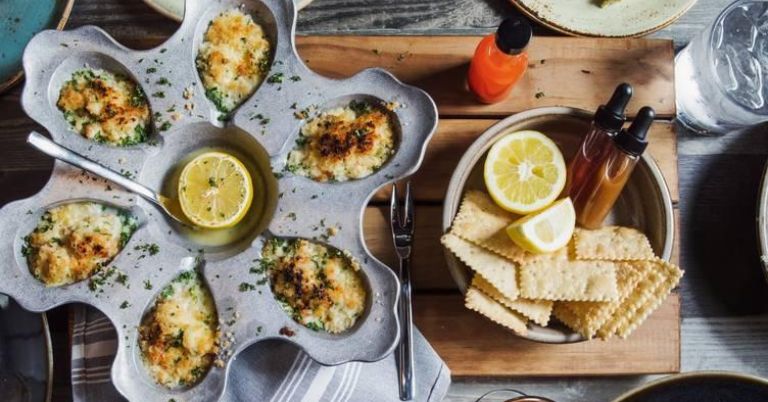 Take your family to savor the best seafood in Charlotte. An array of great seafood restaurants are up for grabs. Whether you love tasting lobster, oysters, shrimp rolls, and other menus, the seafood eateries are an excellent place to satisfy your appetite. Stroll into the city and get an array of elegant seafood restaurants.
Start your journey by tasting the irresistible menus from Fin and Fino. It is one of the most-visited seafood houses in North Charlotte. From Raw Bar to Dinner, get a taste of signature seafood offerings, including Shrimp Cocktail, Seafood Salad, Tuna & Salmon Poke, and others. The restaurant also provides the signature drinks like a variety of cocktails, beer, and wine. The other delicious seafood houses, including Sea Level NC, Cajun Queen, Pearlz Oyster Bar, and more, are open to visitors of all ages.
17. Dine in Steakhouse
If you want to celebrate your teen's birthday party, choosing a steakhouse is an ideal option. Charlotte comes with an array of delicious steakhouses. One is Sullivan's Steakhouse, the city's most vibrant restaurant. Whether you are looking for the best seafood, a live concert, or an inviting atmosphere, the steakhouse is perfect for celebrating all occasions.
The American Steakhouse offers delicious steaks, seafood, and hand-shaken drinks. Allow your teens to order their best menus, such as the finest steaks, salads, soups, crafted dishes, and more. With its lively music performance, the steakhouse brings the most satisfactory dining experience to your life. Besides Sullivan's Steakhouse, don't sleep on the other restaurants, including The Capital Grille, Chima Steakhouse, Oak Steakhouse, and more.
18. Visit Hornets Nest Park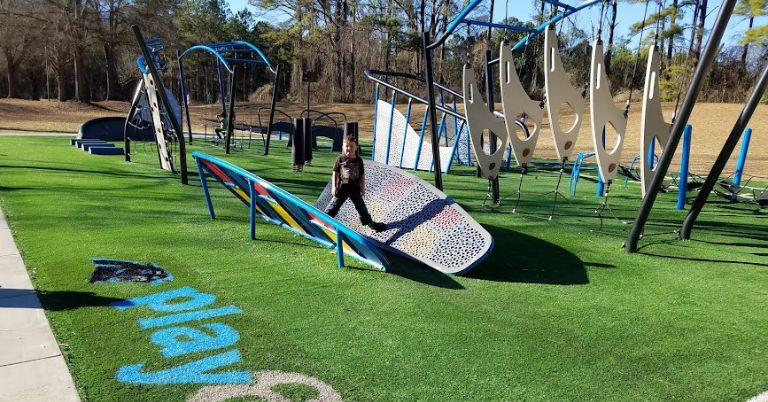 Hornet Nest Park belongs to Public Park, which can be the best spot for family gatherings. The free-admission park features sand volleyball spots, a softball field, playground areas, a BMX track, basketball courts, Frisbee golf, and rows of horseshoe pits. Whether you take an exercise, walk around, or enjoy the fresh open air, the park offers friendly venues to spend the summer with teens.
There is also a paved walking trail in the park. Invite your teens to promote health by running, biking, or walking through the park. If you are looking for a relaxing place to escape from the hustle and bustle of living in Queen City.
19. Find the best Coffeeshop
Make your day by taking a cup of coffee. Whether you are looking for hot or cold brewing coffee, Charlotte coffee shop offers the best drink in the summer. After walking through the city's iconic places, take a rest for a while and sip the signature coffee with your teens. Encourage your teens to taste the special coffee, including a gingerbread latte, a peppermint bark latte, smoothies, Frappuccinos, and other lattes.
Some coffee bars like the Artisan's Palate, Bitty & Beau's, and more also present live music performances. A variety of music genres, like Pop, Blues, Jazz, R&B, or acoustic, are viewable to make your summer more fantastic. The coffee shops are also perfect for celebrating all occasions, like birthdays, family parties, or other group events.
20. Watch Firework Shows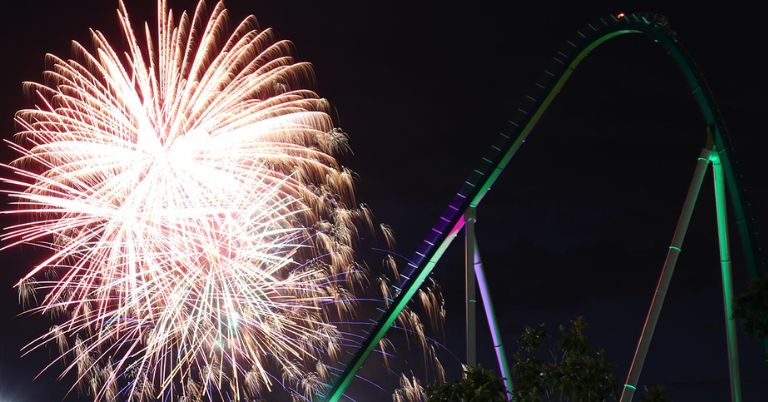 Summer is a fantastic time to catch fireworks shows. Some venues present the best fireworks paired with parades, celebrations, and live music performances. When the sun goes down, take your teens to enjoy the fireworks shows like no other. One of the recommended places to catch fireworks is at Carowinds.
You can enjoy the beautiful fireworks displays from the park. However, you have the best viewings from County Fair, Celebration Plaza areas, and the Carolina Broadwalk. Get an opportunity to catch the fireworks shows in the other spots, including Mattews Independence Day Celebration, Fort Mill, Whitewater Center, and more.
21. Soak into Waterpark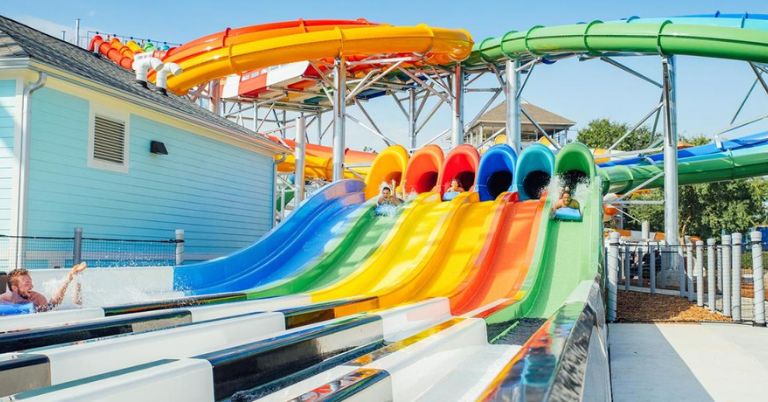 During the summer, Queen City has hot weather. To have a refreshment, you can invite your teens to get wet at the waterparks. Some fantastic waterparks include pools, natural watering holes, rides, and spray grounds. One of the leading waterparks you should visit is Carolina Harbor Waterpark.
The city's largest waterpark comes with great wave pools, vast water sliders, a large-play structures. Challenge your teens to experience the mat-racing slides. Feel free to gain sophistication with high-thrill and high-speed slides like others. Whether you are going to splash, slide, chill, or even dine, the waterpark presents exhaustive offerings.
---
Latest Post:
---
How do I entertain my teenager in the summer?
Take your teens to have outdoor excursions, like kayaking, renting paddle-board, hiking, biking, and other fun things to do. You can also invite them to catch outdoor movies and live concerts on a summer day.
What should I do with my teenage daughter in the summer?
Invite your daughter to taste the best steaks and seafood around the city. After that, you can bring them to special events, like the music festival, summer camps, and more.
What should teens do in the summer holidays?
They can involve in the summer camp based on their preference, including STEM, outdoor fun things, or cooking. In addition, they can be volunteers in the social community to gain more experience and life skills.
What do teenagers do for fun?
Most teens enjoy their summertime doing fun things like watching movies, catching live music concerts, going to beaches, playing games, using social media, and more. However, summer is the perfect time to do outdoor fun things to do like fishing, swimming, hiking, or biking.
Latest posts by William Niocolas
(see all)