Are you looking for fun things for teens to do in South Carolina? The coastal state is rich in both history and culture. However, its popular towns present an array of wonderful attractions, such as historic districts, beautiful beaches, zoos, museums, wildlife parks, and more.
Picking the best fun things to do for teens in South Carolina is probably complicated. Don't be confused! We have chosen the top 20 fun things for teens in South Carolina. Check this out!
1. Spark Imagination and Stimulate Curiosity at Museums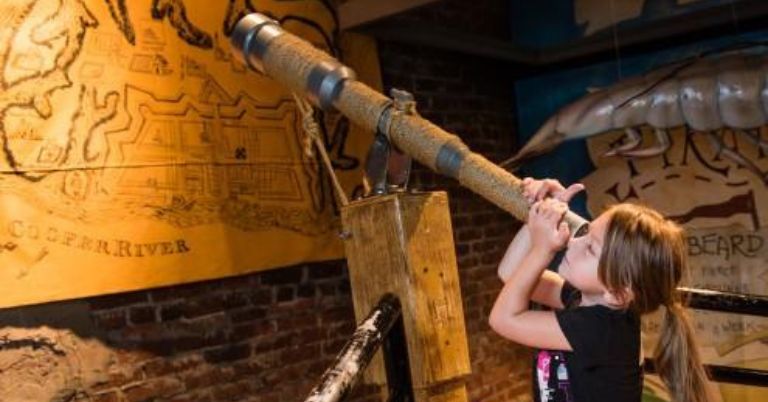 Spend your weekend with your family by visiting the Children's Museum of the Lowcountry. It is a non-profit organization presenting an empowered and inclusive learning environment for kids and teens of all ages and backgrounds. Get ready to stimulate and spark your curiosity with beautiful exhibits.
Whether you delve deep into a pirate ship, Publix market, or Boeing brightlab, the scientific concepts are ideal for igniting your critical thinking. The destination also allows you to have your favorite field trips. If you are into space, get a taste of the Space Lander. The field trip can enhance your skills, problem-solving, creative thinking, and more.The museum also provides full-day camps for teens around South Carolina.
2. Explore outdoor activities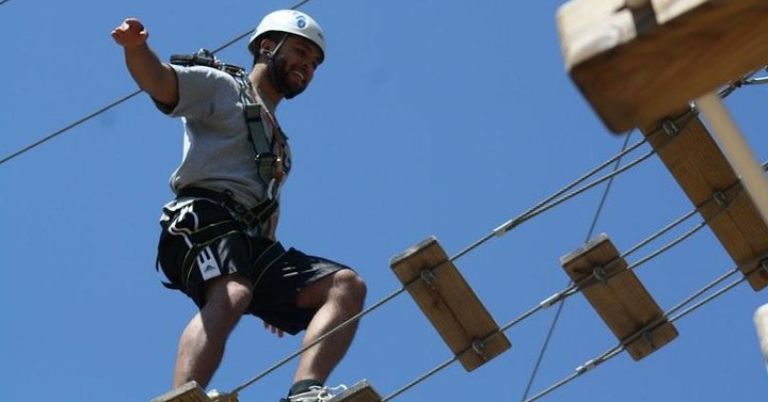 Call your family to have fun things to do at Wild Blue Ropes. It is the city's most significant outdoor activity provider in South Carolina. The destination is accessible to teens and visitors of all abilities and ages. From pushing your limits to exploring your boundaries, the destination offers ultimate outdoor activities for teens to enjoy.
The adventurous spot is ideal for after-school programs, birthday parties, class trips, team-building activities, and other teen activities across South Carolina. When visiting the adventure park, don't miss to experience the rope courses. This play is perfect both for new climbers and professionals looking for adrenaline, exhilarating, and exciting sports.
3. Get lost at Escape in 60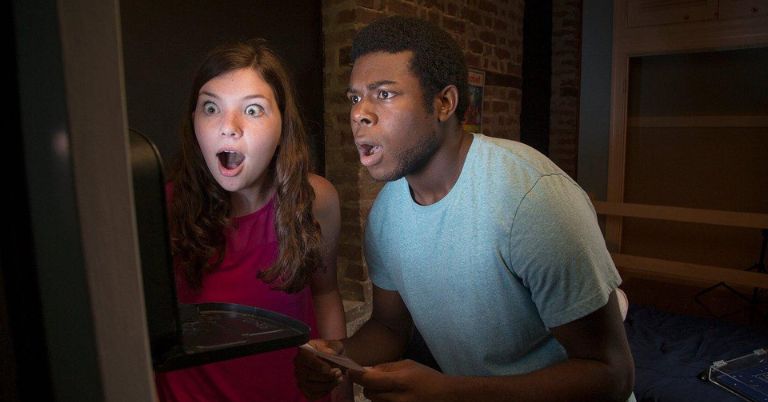 One of the fun things for teens to do in South Carolina is getting lost at Escape in 60. Located in downtown Charleston, South Carolina, the enigmatic spot is a perfect look for an extraordinary experience with your family. Focusing on team-building goals for large groups, including school students across the city, get ready to be immersed in the exhilarating scenario. Through the four excellent escape rooms, you will feel bonded and accomplished.
Each room offers exciting and unforgettable experiences, from saving a child from kidnappers to escaping a pirate ship. Whether you want to experience heart-beating shocks or family fun, the place leaves you with an unrivaled moment. During a 60-minute play, you are encouraged to use your critical thinking and teamwork to escape and find the answers to the problems. Get a challenging experience to solve the puzzles in under 60-minutes.
4. Go Kayaking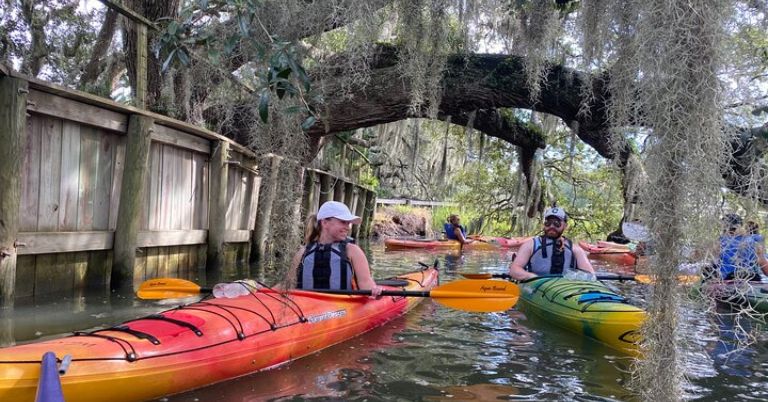 Shem Creek is one of the most beautiful spots in Charleston, South Carolina, to have water activities, especially kayaking. It is a perfect opportunity to see the city in a different way. Feel free to visit the iconic landmarks and skyscrapers by renting a kayak. The water spot also offers emblematic wildlife like Eastern brown pelicans, bottlenose dolphins, and others.
Get ready to meet with sea turtles returning to the creek and beautiful manatees in the summer. Of course, kayaking is a great option to spend your weekend with your family. Shem Creek kayaking invites all guests of all backgrounds and ages to have a great time on the clear water. You will have standardized kayaking gear and well-trained instructors to ensure safety and enjoyment during your paddling.
5. Get close to the biggest reptile
Dare yourself to meet with the biggest reptile at the Alligator Adventure. It is one of the most outstanding destinations for teens to explore. Known as the largest reptile spot in the country, you are allowed to have a personal and up-close view of alligators, tortoises, snakes, lizards, frogs, and more.
Take an opportunity to explore other featured animals, including flamingos, squirrel monkeys, bobcats, and others. You can also enjoy daily live shows. Through the show, the audiences will have a chance to enjoy the animal shows such as alligator handling, lecture, snake handling, and alligator feedings. Alligator adventure is the best destination to delve deep into unique animals. Plan a visit to the park to have excitement with your family.
6. Meet face-to-face with beautiful sea life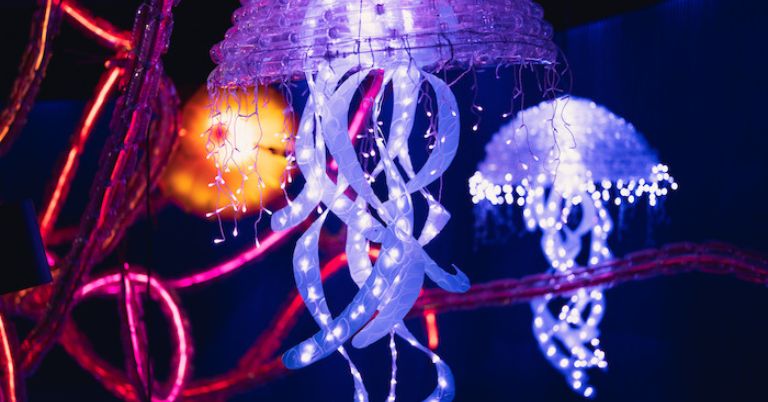 Visiting the South Carolina Aquarium is an excellent way to see wildlife and water in one location. Meet with more than 5,000 sea creatures at the conservation place. The aquarium is open to visitors of all ages if you explore fish species, seahorses, eels, turtles, large marine mammals, and other sea creatures. In the vast crystal blue tanks, get a vivid view of these beautiful sea creatures.
The unique marine animals, such as horseshoe crabs, puffer fish, and sting rays, are also viewable. Don't miss to adore the big sharks and loggerhead sea turtle petted in the Great Ocean tank. Get a chance to enjoy the installation with thousands of lights at the Aquarium Aglow. Through the combination of refreshment and interactive display, the experience offers incomparable fun things to do.
7. Discover the space at The South Carolina State Museum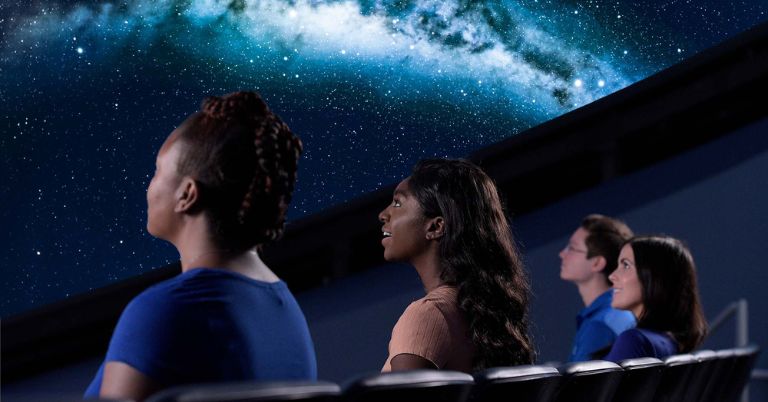 The South Carolina State Museum is home to beautiful displays that features art, history, technology, and science. The destination has four floors allowing you to explore a wide range of changing and permanent exhibits. Inside the museum, an observatory and a planetarium are accessible to explore. You can enjoy the journey of space through outstanding entertaining programs, including astronomy shows, laser light, art, music, and history.
Besides delighting in the planetarium, don't miss having a good time at the 4D Theater. Get an experience of the vibrating seats and blasts of air while enjoying popular movies like SCOOB! 4D Experience. The legendary cartoon, Tom & Jerry, is also viewable in 4D Experience. Take your family to get a kick out of the exciting destination in South Carolina.
8. Dig into bird species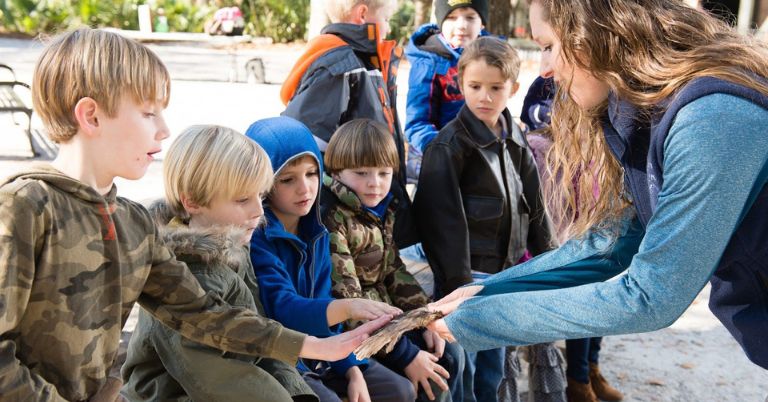 If you are interested in birds, head to the Center for Birds of Prey. It is an excellent spot for teens looking for a unique insight into the adaptations and lives of more than 50 birds. From swallow-tailed kites to falcons, owls to hawks, the destination gives visitors an up-close view of the birds worldwide.
Take an opportunity to join the educational program. Following the program can promote an appreciation and awareness of the natural world, especially bird preservation. The walking tour and flight demonstration are at the beck and call. You easily watch the demonstration while listening to the guide describing the flying and hunting techniques of eagles, vultures, owls, falcons, and hawks. The preservation also holds special events for teens and all visitors.
9. Join Barrier Island Eco-tours
Joining Barrier Island Ecotour is a perfect way to explore the beautiful islands, enjoy the summer breeze, and immerse yourself in boat excursions. Guided by professional naturalists, take an opportunity to delve deep into various birds, sea turtles, dolphins, and other marine life. Call your family and friends to enroll in the exciting Eco tours.
You can enjoy the beauty and ecology of the waterways and marshlands of the Lowcountry. The well-experienced tour guides are also available to bring a thrilling journey to your life. With their friendly demeanor and funny storytelling, you are able to get much understanding of marine life and nature. If you want more sophistication, get a taste of private charters. Whether you are looking for shelling, crabbing, fishing, or exploring the island, the tour is a great option.
10. Cool Down at Wild Water & Wheels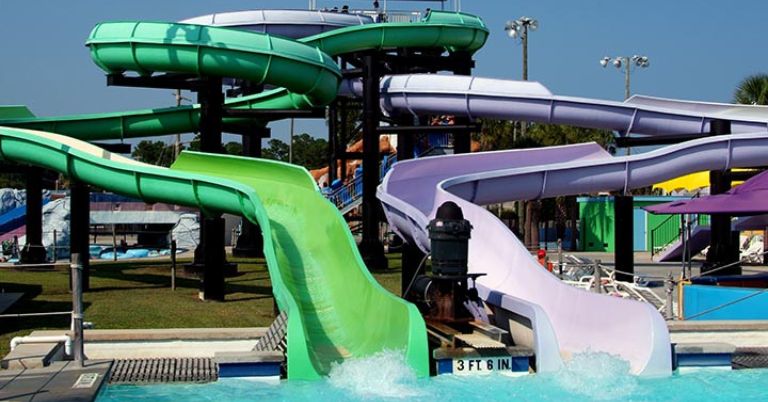 Let's get wet at Wild Water & Wheels. Located in Myrtle Beach, it is more than a water park. Filled with excellent rides, the host guarantee all visitors have sophistication like no other. More than 33 exciting rides are ready to splash and bump into the water. Whether you want to try speed slides, tube slides, or mat slides, the rides bring a great experience. Don't miss enjoying the Dark Hole, known as the best scary ride in the city..
You can also rent a cabana for chilling out. During the summer, it is a perfect way to relax together while grabbing some snacks. The pools provide unrivaled excitement. Feel free to surf and enjoy the best music from the high-powered speakers. The water spot is also ideal for sunbathing. Just go to the lounge pool to enjoy the best relaxation.
---
---
11. Watch movies under the stars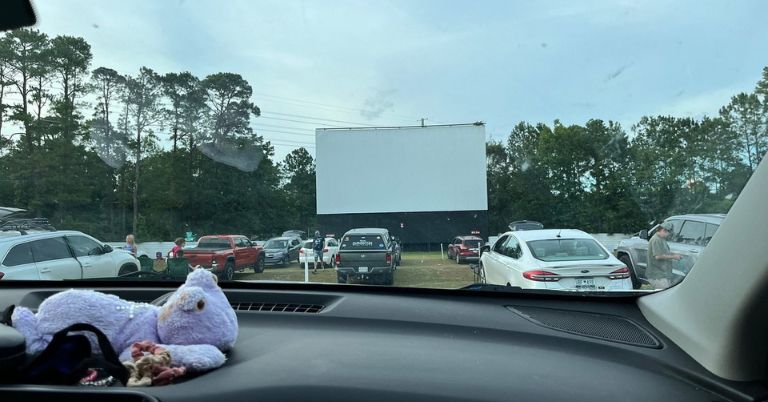 One of the fun things for teens to do in South Carolina is watching excellent movies at The Hwy 21 Drive-in. The venue is the only drive-in movie theater in the state, allowing you to watch the movies in your car. Fulfilled with high-tech screens, new lighting sound, and some improvements, you can have nostalgic energy and feel.
The family-friendly movie venue brings fun and exceptional entertainment to your life. Whether you watch the movies on lawn chairs, tailgate, or inside the car, the outdoor movie theater leaves lots of lasting memory. Get an experience to enjoy relaxing movies under the stars.
12. Let's have adventure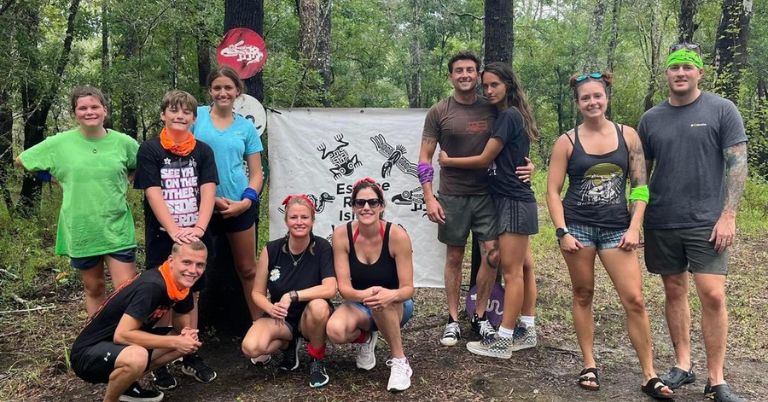 South Carolina is home to outdoor adventure destinations; one of them is River Island Adventures. Featured with one-acre land, boat dock & ramp, yard games, a fire pit, and clean restrooms, you can get the outdoor adventure in your life. Challenge yourself to experience various adventures and activities such as inner tubing, kayaking, riverboat, and overnight river camp.
Call them to taste the Escape River Island challenge if you go with your peers. The game allows you to have good teamwork for competing against the others. Of course, the challenge leaves all participants the unforgettable memory. The outdoor spot is also perfect for camping. Whether you plan an outpost campsite, primitive field camping, or customized camping, you will get spoiled by the exhaustive facilities like restrooms, Wi-Fi access, hammocks, games, grills, and more.
13. Play a high-tech game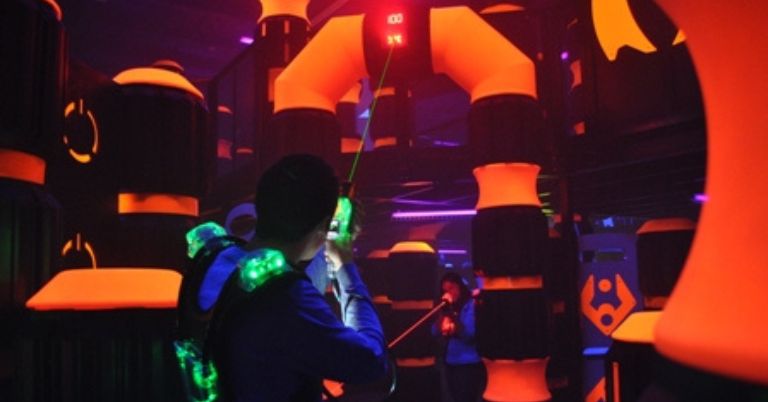 Instead of playing video games, invite your friends to play a high-tech game, laser tag game. Extreme Laser Tag is a perfect option for hanging out in a large group full of excitement. The arena provides obstacles, corridors, and bunkers, bringing an extraordinary experience to your life. Through the immersive game, get a chance to test your individual skills and teamwork with players of all abilities.
The game is ideal for birthday parties, team building, overnight events, and more. You have a 30-minute laser tag experience. Test your shooting skills on the unique battlefields. The arcade room is also available to give you enjoyment. Take your friends to enjoy classic games like driving simulators, dance machines, shooting games, air hockey, and more. The snacks and pizza vendors are up for grabs after having fun at the game arena.
14. Get active at Rockin' Jump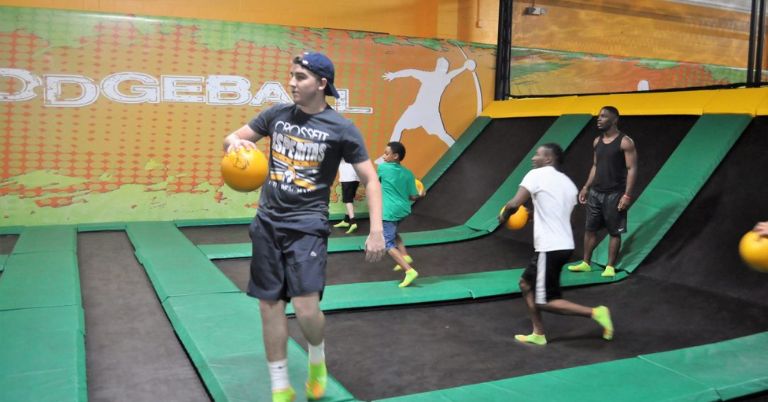 Let's jump and get active at Rockin' Jump's ultimate indoor trampoline park. The arena is great for teens to have fun with family, friends, or large groups. The park offers the city's best indoor attractions, such as The Open Jump Arena, Dodgeball, Slam Dunk Zone, Vertical Ops, Vertigo Climbing, Ninja Course, Stunt Bag Arena, and more.
The park lets you jump, leap, and dodge if you are into the popular TV show American Ninja Warrior. Start your journey by jumping at Open Jump Arena. Feel free to get high to the skies while improving your aerial skills. The Rockin' Jump Park is perfect for hosting birthday parties, team-building events, school field trips, camps, and more.
15. Speed up at Broadway Grand Prix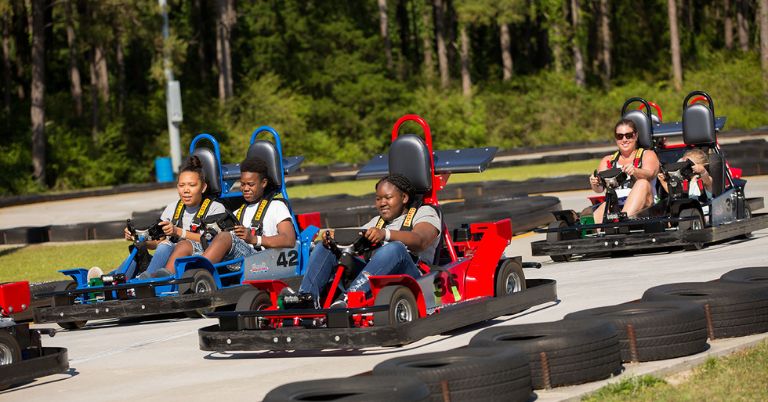 Broadway Grand Prix Family Race Park is a superb spot to race for teens of all ages. Fulfilled with seven fantastic tracks, you can choose the best track based on your level. Get ready to heat up on the tracks, from family track to speed racer. Whether you host birthday parties, school trips, or corporate events, the arena is ideal for celebrating all special occasions.
Grab discounted tickets for a large group. Invite your family and friends to have fun together. After speeding up, don't miss to enjoy the other attractions: mini golf, arcade games, bumper boats, carousel, and more. The race arena also offers exceptional dining options. Get a taste of snow cones and homemade lemonade. You can also savor the other irresistible menus like authentic pizza, hot dogs, and pies.
16. Play Paintball
Playing paintball belongs to one of the fun things to do for teens in South Carolina. PBC Paintball Park Greenville provides everything you need to play the fun game. The parks present an enjoyable, clean, and safe environment for players of all ages and abilities. Whether you want to celebrate your birthday party, private group, or family day, the venue brings excitement to your life.
What makes it different from other paintball parks is the developed battlefield. Get an experience to have a great battlefield resembling Vietnam Battlefield. With its pillboxes, small structures, and low-lying bunkers, let's shoot against the other teams. The park accommodates all players of any level to enjoy the multiple game types and fields. From the Mounds to the woods, get ready to shoot your opponents.
17. Hikes for teens
Hiking is one of the best things to do for teens in South Carolina. There are dozens of excellent hikes for teens. From more relaxed to challenging hiking trails, the spots are perfect for spending your summertime with family or friends. Fabulous local hiking trails are open to exploring; one is Table Rock State Park, a hiking trail presenting an easy to moderate hike. Featured with waterfalls, creek crossings, and elevation changes, the walk is great for hikers of all abilities.
If you are looking for other challenging trails, Greenville, SC, offers other incredible hikes, including Raven Cliff Falls, Rainbow Falls, Looking Glass Rock, Paris Mountain State Park, and more. All of the trails bring bold experiences like no other.
18. Catch live music performances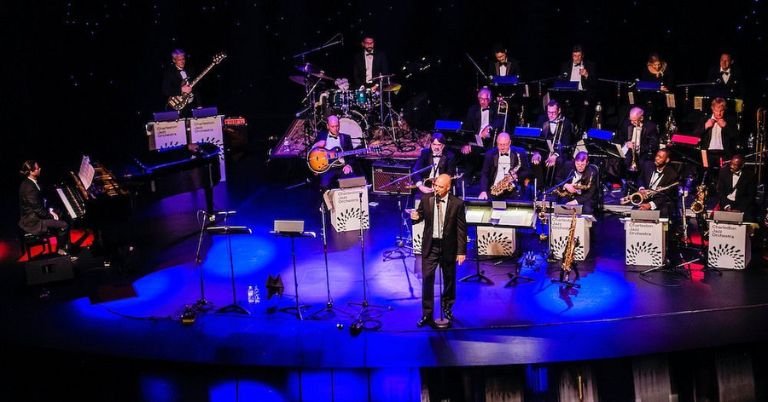 Are you looking for an outstanding live music performance? The Charleston Music Hall is the answer. The park offers the best opportunity to bring the best music of all genres while enjoying the inviting settings. Whether you catch jazz, pop, R&B, or Rock, the outstanding venue leaves an unrivaled experience. The host guarantees the guests great sophistication.
Besides listening to music, you are free to enjoy the combination of modern functionality and historical elegance. Featured in an intimate environment, you can get an opportunity to have a personal interaction with the artists. Keep an eye on the live music schedule. The venue always presents the best music performances throughout the year.
19. Dine in Seafood Restaurants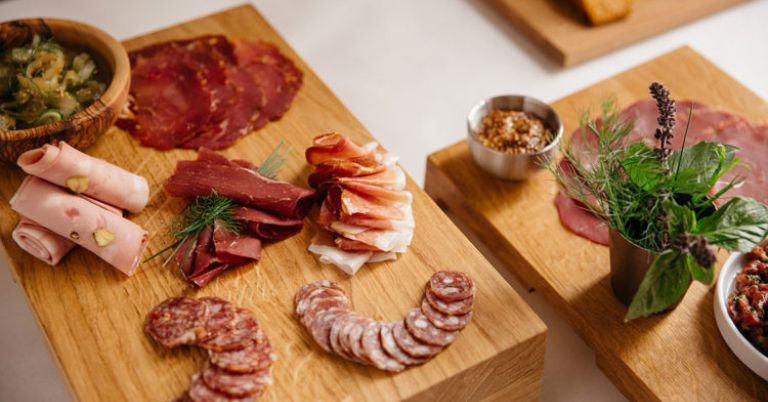 Charleston, SC, is well-known for the best seafood restaurants. You can taste some signature South Carolina seafood like fresh raw oysters, she-crab soup, shrimp, and more. An array of seafood restaurants is up for grabs. Over ten seafood eateries are available to taste when you are around downtown Charleston. One of the Hank's Seafood. It is the city's most popular seafood restaurant.
We also highly recommend trying other favorite seafood restaurants such as 167 Raw, The Ordinary, Coast Bar and Grill, and more. Savoring fantastic seafood cuisine is a must after strolling into downtown Charleston.
20. Stroll into Great Coffee Shops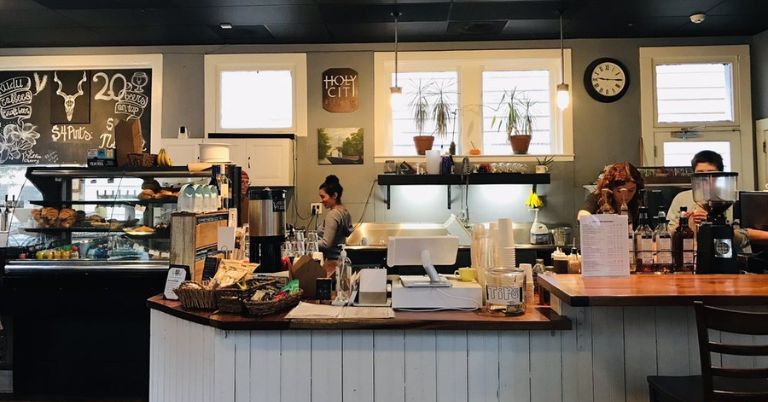 South Carolina is home to signature coffee shops. Take your family to stroll into the best coffee shops. Dozens of the most fabulous coffee shops are accessible for all occasions. Whether you want to celebrate your birthday, chit-chat, or have a family party, the spots are great for gathering spaces.
There are many wonderful Coffee shops across South California; one is Kudu. Located in Charleston, SC, Kudu offers an array of fresh and tasteful coffee. The place is perfect for hanging out with your family, friends, or partner. Featured with tasteful coffee and a warm atmosphere, you can socialize and get a nice speakeasy. Besides Kudu, get a taste of signature coffee at coffee shops, such as Coffee Underground, Greenville, Little River Roasting, Spartanburg, and more.
---
Latest Posts:
---
Is there anything fun to do in SC?
There are tons of fun things to do in SC, from exploring nature, having an adventure, delving into museums, dining in the best restaurants, and more. All you want to do are always available whether you visit them during the day or night.
What is the number 1 attraction in South Carolina?
Based on TripAdvisor.com, Middleton Place is the most fabulous attraction in South Carolina. With its vast, beautiful garden, museum house, stable yard, and historical tours, most travelers rank the place in the highest position.
What is the prettiest place in South Carolina?
South Carolina is popular with its historical districts, golf courses, and beautiful beaches.
What is there to do in South Carolina at night?
You can join some night tours, dine in the best restaurants, sip signature coffee, and stroll into the city at night.
Latest posts by William Niocolas
(see all)