We initially wanted to start the list of things to do at night with teens with something you know NYC's nightlife is famous for. Nightclubs. Nightclubs in NYC are everything but boring. But if you consider nightclubs as a bad choice, and think that you and your teenagers camping all night long with your teenagers just because you think that's all NYC has to offer, you are missing out. NYC's after-dark entertainment is among the world's best nightlife activities. More than that, it's a staple!
Here, we have a complete list of things to do at night in NYC with teens for you and your youngsters to have fun and join in with the nocturnal crowd. Our recommendations below will give you the similar vivacious atmosphere that NYC's nightclubs can—minus the bursting bass sound and pulsating, throbbing feelings. Or else, you can use the list to find your teenagers when they are not with you.
1. Community-based Music Performances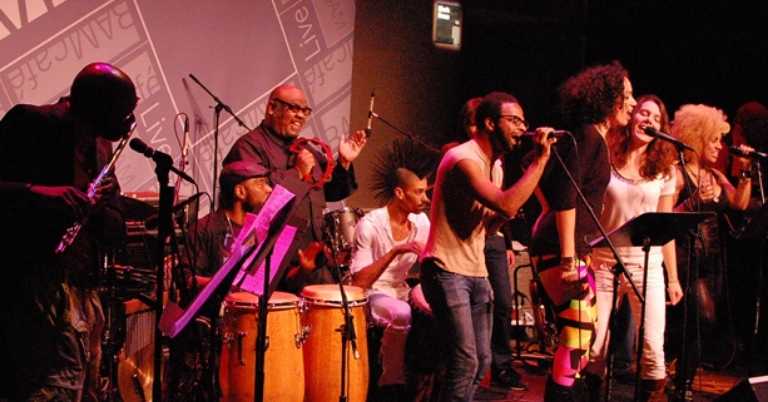 Ashford & Simpson's Sugar Bar is more of a music community than a bar, where you can spot the friendly owner engaging in interesting conversations with some regulars while everyone is shamelessly jamming to the live music. You and your teenagers can satiate your taste buds and your thirst for good music at Ashford & Simpson's Sugar Bar.
We highly recommend their Jerk Chicken Wrap and New Zealand Lamb Chops with astonishing live performances as the cherry on top. They also have an open mic session on Thursdays that you may want to check out.
Coming up next is the seasonal program of BAMcafé which is part of NYC's multi-arts center, Brooklyn Academy of Music (BAM). BAM alone is widely known as a home to artists and performers that naturally form and maintain their community and share common interests. BAMcafé regularly holds live music and performance sessions featuring rock, jazz, R&B, world music, and more with some new and emerging artists. Who knows, your teenagers will join the growing community.
2. One Korean Night in the Midtown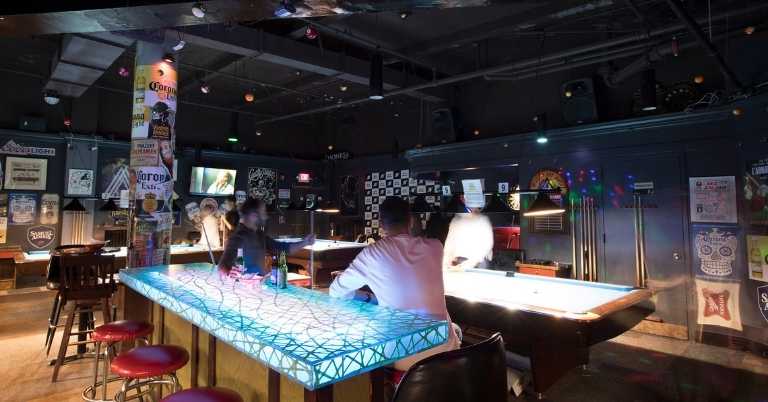 NYC is often referred to as a melting pot. Hence, the city provides an endless opportunity for your teenagers to learn and appreciate diversity. This time, let's explore a petite slice of the city in Midtown that is Koreatown or K-town.
Forget your burgers-and-booze-bowling kind of night for a little while, and go straight to Space Billiards. As you age, billiard helps improve your balance and flexibility, and it is one of the most exciting things to do at night with teens. Or you can dance and swing your worries away at MS. KIM's Longue & Private Karaoke and let your teenagers learn some moves you obtained during your post-disco days. For a more casual ambiance, try Gagopa Karaoke which also has extensive Korean and Japanese song collections.
3. Roll, Roll, Roll Your Bowl
Because you insist on keeping burgers-booze-bowling kind of night on the list, okay, let's do it. Take your teenagers on a stroll down memory lane by swinging by Whitestone Bowling Lanes where the building façade alone tells you how authentically old-school the place is. Established in the 1960s, Whitestone Bowling Lanes has committed to providing genuine bowling experiences regardless of age.
For a bowling place that has a more modern, lively vibe and houses more attractions, count on Bowlero Chelsea Piers. Other than the hippest bowling lanes, they will lure you with laser tags, the deluxe arcade, and mouthwatering menu options.
4. A PM Ride to Staten Island
I am sure you have taken a Staten Island Ferry trip before at some point in your life, which is good for your teenagers to have someone familiar with the ride to accompany them on board.
Even though you can relish in beautiful views at any time of day and night, we recommend you to book the PM schedule to enjoy the city's illuminating horizon at night with city lights reflection dancing off the water's surface. The only backward is that you should be prepared to take some photos in low light conditions. But once you take the ride, you would see the best views of lower Manhattan and Brooklyn bridge!
5. Watch Broadway Shows
Sometimes the question of things to do at night in NYC with teens becomes which Broadway shows you should watch with them. Broadway is the heart of the American theater industry, also known throughout the world as The Great White Way—the term that was originally used to describe the bright lights and billboard signs on a street in Manhattan. Check out NYC's performance times for Broadway shows and choose one or two from a great selection of plays and musicals. Be prepared to be mesmerized by the storylines, songs, stage acts, choreography, costumes, and many other aspects. Remember, once you see one, you will be back for more. (Ssstt… our picks are Comes From Away and Hamilton!)
6. Thematic Family Slumber Party
Your grass might be greener than your neighbor's, but that doesn't guarantee the fun you will have when holding a family slumber party or sleepover. As parents, you can picture the pressure of preparing for sleepovers when your teens decide to invite their friends over. Our advice is to leave it to a professional party planner. Yes, you read it right. Consult and pick a decor theme that matches your style or the one your teens want to actualize for Teepee in the City. Their team will arrange and set up everything from the handcrafted teepee, blankets, and sheets, to air mattresses. All you have to do is relax and snack on some delicacies!
7. Not-So-Secret Secret Loft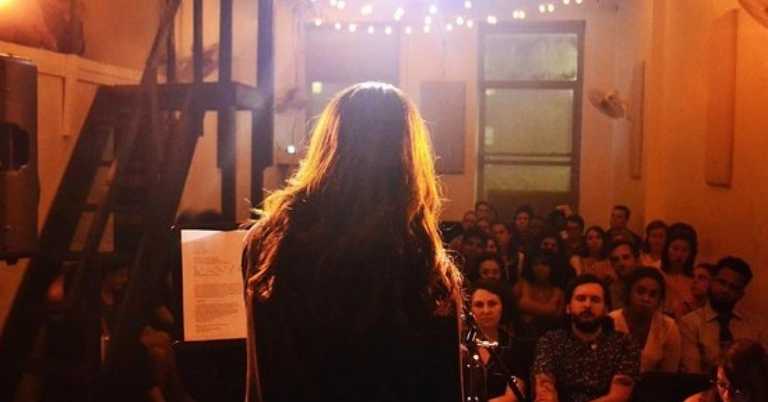 No, we are not talking about taking your teens to illegal warehouse raves or getting you into a discourse on what makes illegal raves illegal. But we must admit that Secret Loft will give you a discreet atmosphere, as if you are under the radar. Situated in Greenwich Village, Manhattan, the DIY performing-arts venue aims to be the go-to place for emerging artists who want to freely express their passion for the arts, such as aerial circus, comedy, DJ nights, and parties, all in the most original way possible. Just check their calendar for more updates.
8. Team Up with Your Teens for a Trivia Night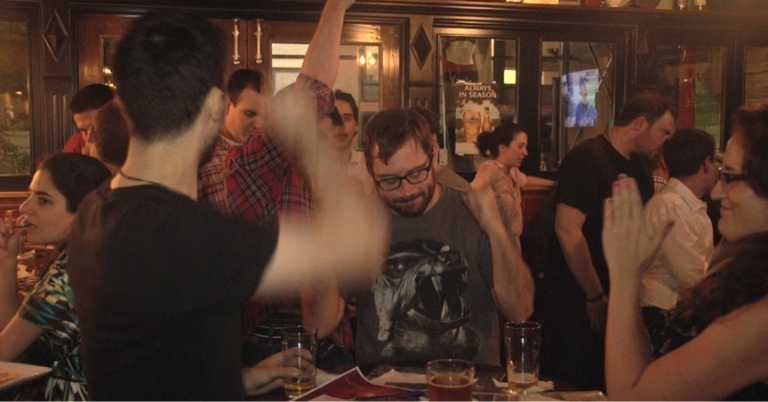 What if things to do at night in NYC with teens included a mental battlefield, brain exercise, and memory test? Your best bet is to take on the challenges. Trivia nights will test your knowledge of current events, history, celebrities' facts, places less traveled, and sports teams you are rooting for through some rounds—sometimes they throw you non-rocket-science questions. You can have your teenagers cheer for you or ask them to team up with you and your friends. We recommend Trivia A.D and Slattery's Midtown Pub Trivia Night which regularly host themed trivia nights for you to have a great opportunity to know if your teenagers are dedicated, pop culture enthusiasts or history buffs. As a plus point, your teenagers will get along with your friends!
9. Night at the Museum
There is something for everyone at the Brooklyn Museum, but one of our favorites—besides their amazing exhibits, of course—is the museum's free First Saturdays program, which is held on the first Saturdays except in January, July, and September, where guests can participate in talks, initiatives, lectures, book club discussions, and screenings. The program also features some other fun and lighter activities, running from 5.00 to 11.00 pm that you and your teenagers can enjoy. A similar chance to experience a night at the museum also applies to Manhattan dwellers through the Met's Date Night at the Met and Teen Night—Teens Take the Met!
10. Movies With a View
There is this certain season of the year when you can see Brooklyn Bridge Park is flooded by moviegoers or just casual watchers, gathering around on the green grass to watch their preferred movie.
Movies With a View is set up on Brooklyn Bridge Park's Harbor View Lawn every year during summer with an interesting line-up for free. The only downside is that you and your teenagers will have a hard time focusing on the screen when the milieu serves you the picturesque Lower Manhattan skyline.
---
---
11. Get High, Literally!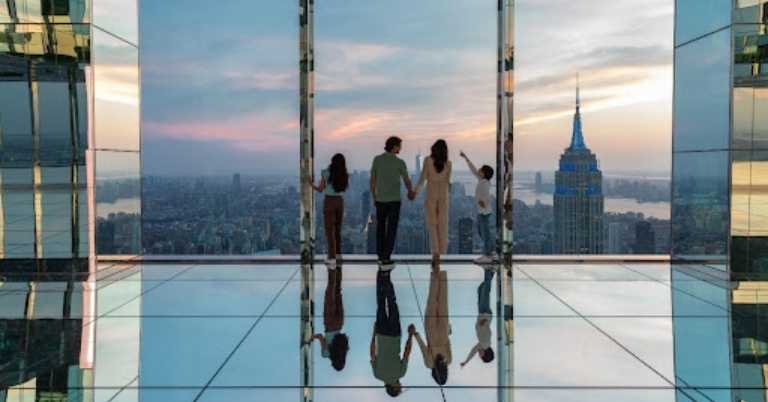 One of our favorite things to do in NYC at night with teens is surely discovering more spots to get the best view of the NYC city lights. Even though you can't deny the beautiful views you get from one of the most prominent NYC observation decks, the Empire State Building, it is always good to have a range of other options to go for a stroll.
Have yourself an immersive night while appreciating the night view. SUMMIT One Vanderbilt has in store, although the best time to visit SUMMIT is one hour before sunset. What is so special about SUMMIT is its unique way to take your observation experience to a whole another level with its Kenzo Digital Immersive's art installation and its all-glass floors and ceilings that give the impression of an infinite view.
12. Follow the Call of a Disco Ball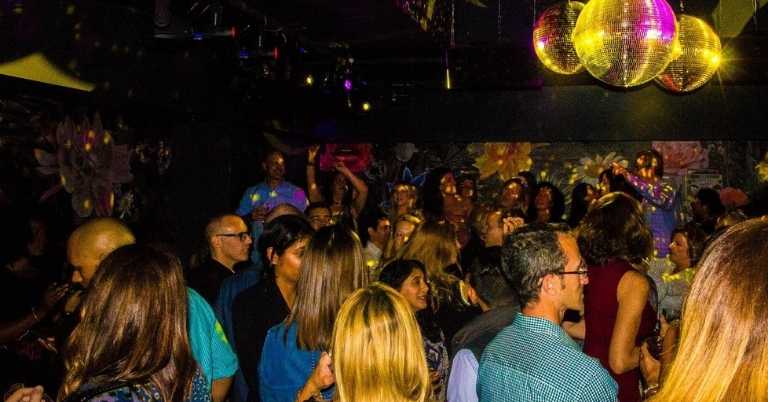 Dancing your night away is a great idea, but have you ever considered going back in time through retro dance parties? Your teenagers will believe that time travel is possible! Playing iconic songs of the 70s, 80s, 90s, and 2000s, Freedom Party will give you a throwback bash to recall rhythms and melodies you thought were behind you.
Error! Hyperlink reference not valid..
RetroclubNYC's focus on presenting the best music from the 70s until today every Saturday night is rooted in their belief in music that transcends time. To have more fun, you and your teenagers can go retro in disco-style outfits.
13. When Food Meets Magic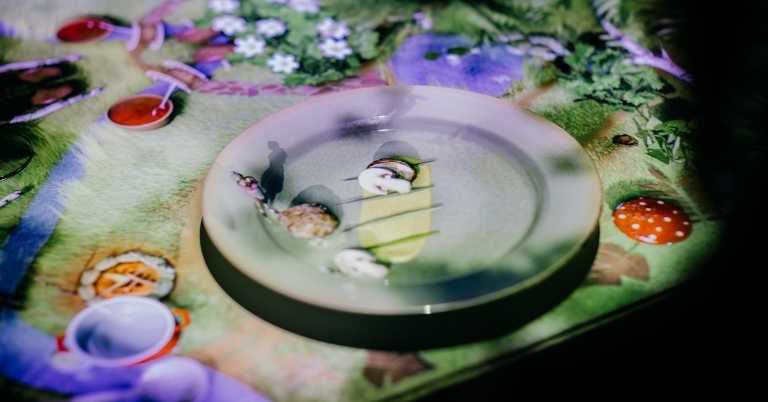 Enrich your gastronomy experiences with A Taste of Magic which will entertain you and your teenagers with their best magic performances at some of NYC's world-class restaurants, namely Tout Va Bien Bistro, Dock's, Gossip Restaurant, and Ben and Jack's Steakhouse. While A Taste of Magic aims to deliver its great in-person entertainment to accompany your meals, Le Petit Chef chooses to utilize digital media to create a whimsical yet enthralling animation that tells the story behind each of your 4-course dinner.
14. Be Wherever the Game is On
Most likely, you have anticipated this particular activity will be on the list of things to do in NYC at night with teens (yes, we love evening games!), as there is nothing like watching a baseball game in NYC, and evening games will give you a dramatic change to the atmosphere when the lights go on. Tell your teenagers that baseball has a special place in NYC by taking them to the best places to watch the PM games.
Whether you are a former baseball athlete, a coach, or simply baseball aficionados, seeing and hearing how the diehard fans of the Yankees and the Mets show their love and devotion to the teams at Yankee Stadium or Citi Field Stadium will excite you. Your teenagers can also get a first-hand experience of the sports culture and a tour of the stadiums.
15. Level Up your Espionage Game at SpyScape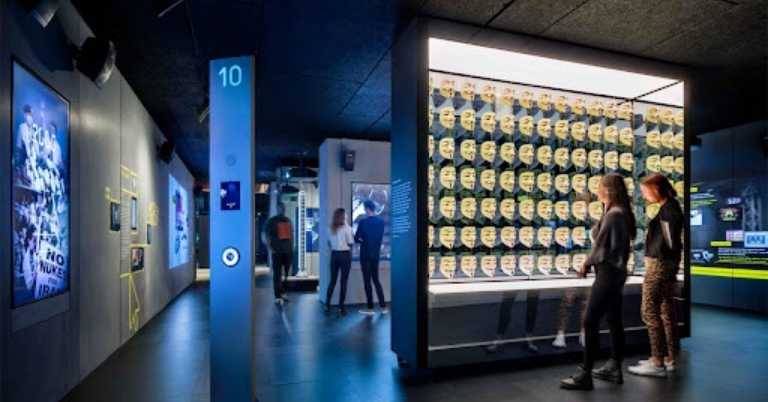 Although we have gone past the spy movie era where you felt like you were a part of an agent, your love for espionage mustn't stop here. Since opening its door at the beginning of 2018, SpyScape has been an emerging museum ever since. You and your teenagers will be given some opportunities to test your spy skills as you wander around the impressive exhibits. You will be enthralled from the moment you set foot inside the museum, be it by the sophisticated interior décor or the fascinating espionage facts throughout history. For a more thrilling sensation, pay a visit to the museum once the sun goes down.
16. New York Helicopter Tour to Get a Bird's-eye View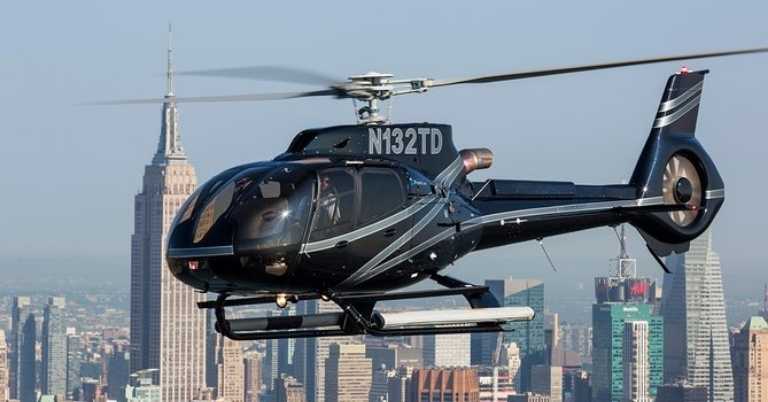 Having a ferry ride, a rooftop bar, and observatory decks to enjoy NYC city lights on the list of things to do in NYC at night with teens wouldn't be complete without jotting down the ultimate experience of helicopter tours where you and your teenagers can catch the magnificent aerial views of NYC in a single sight that is well worth the money. Depending on the tour service and route you choose, the whole ride duration will take you around 15–30 minutes. Our picks are the New York Helicopter Tour: City Skyline Experience and the Manhattan Sky Tour: New York Helicopter Flight.
17. Sushi Date with Your Teenagers
You don't have to fully understand the differences between sashimi, maki, and nigiri as these are terms you will gain a deeper understanding of once you are done with your Omakase session—yes, you should know what Omakase is, to begin with.
Yoshino's omakase is truly a splurge-worthy dining experience. The 20-course meal will give you and your teenagers a meaningful insight into authentic sushi craftsmanship, not to mention the impeccable interaction with the chef Yoshida himself during the session. Our little advice, it never hurts to go straight to a more affordable and casual sushi place like Takahachi to get the ambiance of Japanese laneway culture or have yourself a traditional sushi experience at Hasaki.
18. Not Your Standard B-I-N-G-O at The Grill
Let your teenagers and their friends hang out with the very cool parents that you are! Ask them to wear their coolest outfits and take them to The Standard Grill in the Meatpacking District which hosts a themed bingo party on Sunday Night. Heads up, we are not going to play the traditional bingo game, because this bingo involves dance, cheers, and sometimes chants.
The whole game runs for approximately two hours, starting at 09.00 PM and if you are lucky, you can encounter some familiar figures at the party who would have a great time with you through an unforgettable ball karaoke session, games, and dances. A perfect way for you and the youngsters to let loose before starting a busy week.
19. Open the Curtains and Let the Cabaret Show Begin
If you love your Broadway moments a little too much but still long for more intimate entertainment and fresher scripts, look to some good cabaret shows in the city. A casual atmosphere is one of the cabaret's strong points where the audiences are allowed to eat, drink, or chat with each other during the show—something that musicals can't present to you.
For that apparent reason, you should always consider the food and beverage options when deciding on cabaret venues. Check these popular venues' calendars, like Alan Cumming's Club Cumming, The Duplex, or 54 Below to secure seats for your next cabaret performance.
20. Strut Some Moves, Tap Some Steps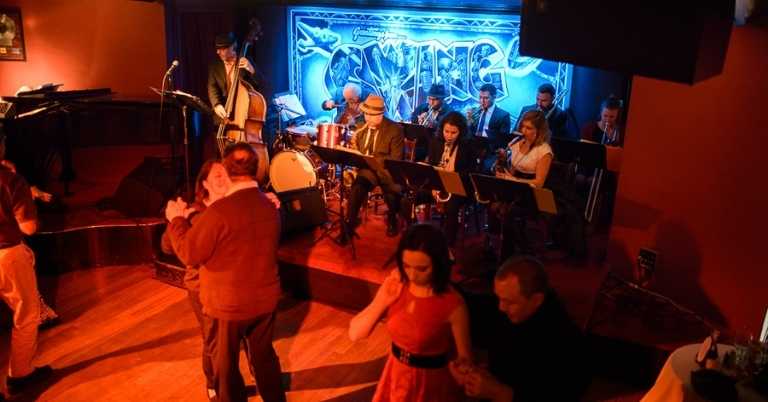 A fun, memorable night always involves dancing and socializing. Swing 46 is the right place for you and your teenagers to savor good food (their half-roasted chicken is to die for!) and a nod to a jazzy tune.
Make sure you choose a seat near the dance floor for a bigger chance of getting a complimentary dance lesson from the instructor. Remind your teenagers that dance can lead them to opportunities for socialization and networking. Even one fun night of dancing can hone their skills.
---
Latest Posts:
---
What can teenagers do for fun at night?
Explore the city with friends or parents (if they are cool enough), watch movies, have a slumber party with friends, take a culinary stroll, or go bar hopping. You can always refer to our list of things to do at night in NYC with teens we composed above.
What do teens do at night with friends?
Any social activities like discussing, playing games, or watching movies.
What do teens do on a Saturday night with friends?
Bar hopping, playing games, or a culinary stroll and ending the night with sleepovers. It's never a bad idea when parents can dedicate their Sundays to accompanying their teenagers to theme parks.
What do most teenagers do for fun?
They do their pastime with friends. Friends and social circles are important for a teenager, as they represent a safe space for each other. Make sure they ditch the toxic ones.
Latest posts by William Niocolas
(see all)