Summer is a perfect time to learn new skills and gain experience for teenagers. Boston comes with fantastic summer camps. Joining summer camps is highly recommended since you will gain many benefits like networking, knowledge, advanced skills, character building, an engaging environment, and more. For almost every interest, you are able to discover the best summer camps for teens in Boston.
There is an array of fantastic summer camps, from day camps to overnight camps, sports camps to music camps, and STEM camps to art camps. Finding the best summer program may be complicated. Don't worry! We have put together the 20 best summer camps for teens in Boston. Just relax, enjoy, and pick the best camp based on your preference.
1. Boston Leadership Institute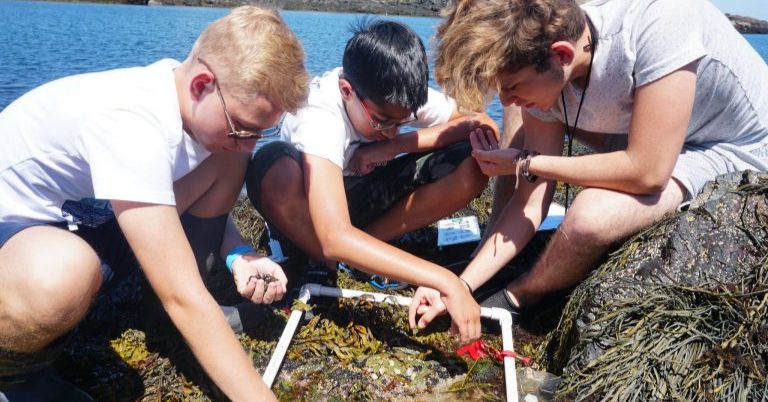 Boston Leadership Institute is a perfect home for teenagers seeking excellent summer camps. The program comes with one-week and three-week classes for high-achieving teenagers worldwide. Gain access to in-depth offerings including Science, Engineering, Medicine, Human Genetics, Electronics & Robotics, and others. All the programs provide the next level of research experience. Whether you research architecture, sports medicine, cryptography, anatomy, or oncology, the program is full of experience and knowledge.
Feel free to choose a one-week or three-week program. The one-week class presents an excellent opportunity to have a significant level of experience. The program allows you to get inspired to explore an exceptional STEM subject. The three-week program also allows participants to experience a lab or class in Boston's famous public facilities. It is an excellent opportunity for high school students to have advanced knowledge before going on to higher schools.
2. Debate Camp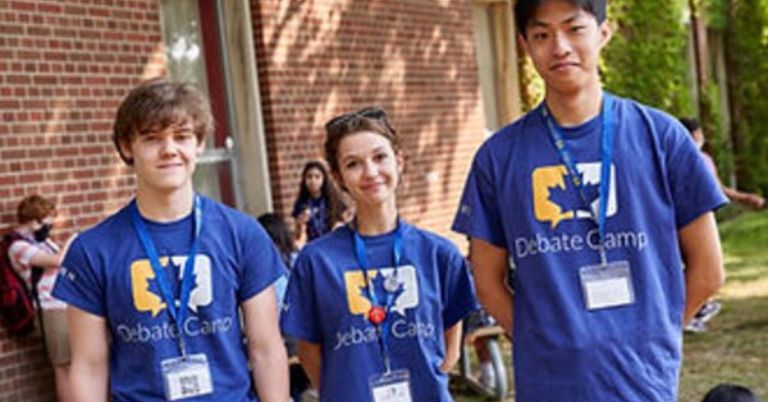 Let's elevate your public speaking skills by following Debate Camp's excellent summer camp. The program allows participants to gain experience in parliamentary debate and public speaking for teens aged 10–15. Develop your debate and public speaking skills in a safe and engaging environment. All campers have a chance to deliver their speech in 2-3 minutes.
The professional and top-notch trainers are also at their beck and call to encourage the campers. They will deliver the techniques of debate and public speaking on specific themes. Besides discussion and public speaking, the program also offers a Model United Nations class. The sub-program grants the campers to try and solve a fictional problem around the world. The debate camp is unrivaled for teens leveling up their skills in public speaking. If you want to be the following top motivational speakers, don't hesitate to come and join the summer camp.
3. Camp Sewatoro
If you find an exhaustive summer camp for teens, Camp Sewataro is a solution. The camp presents an attractive summer camp as it was meant to be. During the camp, feel free to play games, and sports, create projects, delve into nature, swim, fish, sing, and more. You will get a taste of teenage camping sophistication that you will never find elsewhere.
By following the camp, you get an opportunity to enhance friendships and networking. You will meet with other campers from all over the world. It is a perfect time to gain emotional and social learning and delve deep into nature all in one package. The summer camp also encourages the campers to work with other members, communicate with friends, and take on responsibilities and others. Joining Camp Sewatoro is perfect for teenagers to spend the summer with no exception.
4. Everwood Day Camp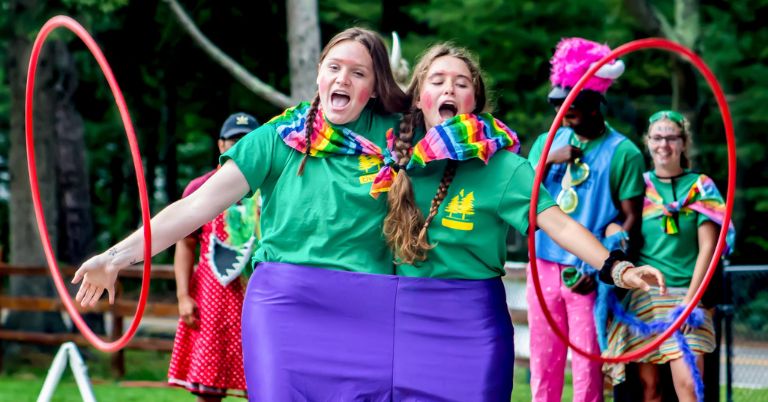 Today's life is getting more complex; you should prepare to face it by equipping yourself with skills and knowledge. Everwood day camp is an alternative for teenagers who want to increase their best preparation for the future. The camp is at hand if you want to build character skills, have an engaging environment, and make friendships. Create your own unforgettable summer experience full of fun.
The camping activities allow you to grow in independence and confidence. All campers are also encouraged to explore their best version of themselves. With its friendly counselors, supportive environment, and engaging camping activities, you can get the best summer camp experience like no other. The Everwood is also great for teens, finding the day camp with social and emotional goals.
5. Boston iD Tech Camp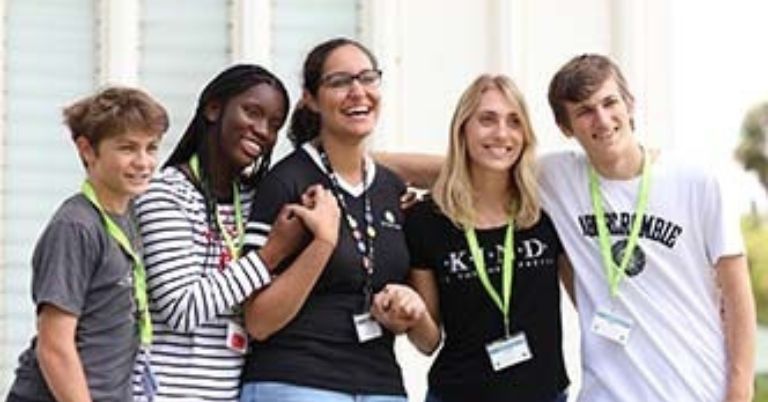 iD Tech Camp is a hot spot to explore skills in coding, designing basic video games, creating with Roblox, modeling & printing 3D characters, working with machine learning and Artificial Intelligence (AI), and more. The summer camp is dedicated to participants ages 7-19 learning new technologies. The camp is ideal for shaping your future if you are interested in video games and robots.
One high-qualified trainer will serve 5 – 10 participants so that you will have personalized learning. Grab the opportunity to learn about technologies at your own pace. Free up your chance to gain knowledge and understanding from certified, tech-savvy instructors. The program also grants the participants global networking and friendships. You will also have skill certification for your standout portfolio in the program. Come and join the most comprehensive summer camp for teens.
6. LINX Camps
LINX camp is an excellent option for teenagers soaring to their dreams near Boston. The significant summer camp offers discovery, excitement, and friendships. Whether you seek STEAM, sports, performing arts, empowerment, and adventure camps, LINK camp is up for grabs. Gain experience in innovative summer programs with extensive services and flexible sessions. Call your family to spend the summer by joining an incomparable camp.
Led by expert counselors, all participants are able to recognize themselves and build their characters in an engaging environment. Pick your preferred camps based on your interests. If you are into an adventure, take the adventure camp. The camp presents the best challenges, endurance, and obstacles dedicated to teens. The sports camp is also at hand. Whether you choose soccer, tennis, football, or all sports programs, the LINX camp is a superb option for teens who spend valuable summertime in Boston.
7. BB&N Summer Program
If you are interested in exploring nature, come and join the city's most inviting summer program, BB&N. Taking camps is an ideal activity to build confidence, teamwork, and an admiration for the natural world. Located at Buckingham Browne &Nichols School, the program is splendid for having fun things during the summer. The summer camp aims to increase teenage independence and confidence in indoor and outdoor activities.
Take joy in the summertime on the outdoor venue while exploring nature, taking sports, creating art, and building networking. Besides the rotating activities, get involved in other offerings, including Chess, Codemoji, Vanta E-Sport, Basketball, Volleyball, and others. You can practice your preferred activities while gaining independence and confidence. Invite your peers to allocate the summer by following the outstanding summer program for teens.
8. HOLD – Lyric First Stage Summer Camp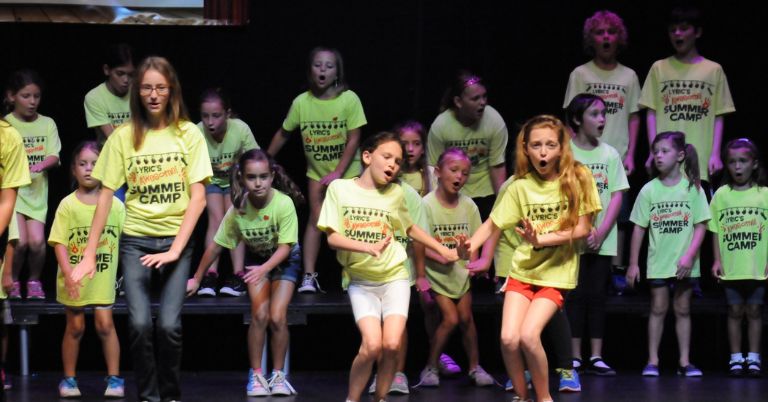 Come and join the Lyric First Stage summer program to improve your acting and singing skills. The three-week summer camp is home to teens ages 14 – 20 who love learning about musical theater. Gain knowledge and experience from qualified mentors who own tons of working experience in the country's professional theaters. One of them is Stephen Sondheim, a top-notch composer who is ready, willing, and able to deliver interactive materials.
You will also work with the other notable instructors to produce a musical showcase. Don't sleep on memorable field trips. The host invites all participants to take a field trip to the Department of Theatre, Northeastern University. The journey brings you a great experience, from audition monologues to physical theater. After the programs, all participants will gain practical experience and a better understanding of musical theater production.
9. ImprovBoston Summer Camps
Spend your summer by joining ImprovBoston Summer camps. It is one of the best summer camps for teens in Boston. The summer camp is open to participants ages 8 – 17. It is a great chance to learn comedy skills such as acceptance, teamwork, confidence, trust, support, quick thinking, and risk-taking. You can join this summer vacation to ignite your creativity and ability for comedy.
The camp offers a supportive and engaging environment where campers are free to laugh, explore, make friends and build self-confidence. The well-trained instructors are also at their disposal to create interactive and fun learning, including performance techniques, fundamentals of yes, improved games, and others. Whether you have no performance experience or improved comedy, the summer program is accessible for all participants.
10. Empow Studios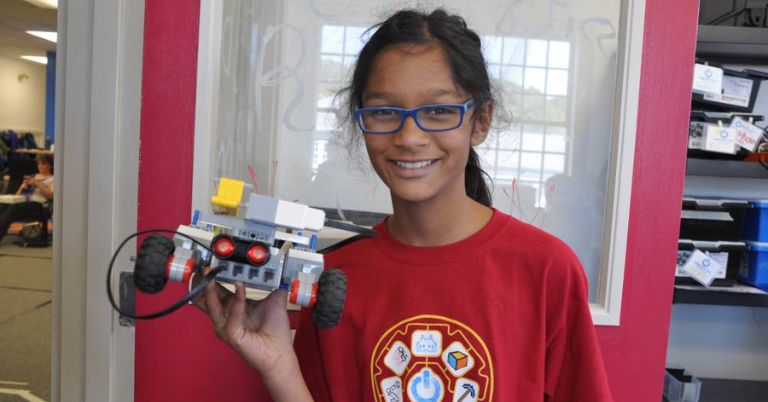 Another STEM summer camp to follow in Boston is Empow Studio's great camps. The studio offers extensive summer programs for teenagers in 3D printing, Roblox, Minecraft, movie-making, robotics, and coding in a fun and interactive learning environment. Those diverse summer programs are easy to follow. If you want to delve deep into high technologies such as movie-making, video game design, coding, and more, pick Tech & Design Camps.
Do you want to have an engaging environment of Minecraft? Take Minecraft Camps. It is a perfect opportunity to explore the Minecraft world. The camp is enjoyable whether you code, design, or build the crafts. Don't miss joining the other outstanding camps, including outdoor STEM, Robotics, Video Game Design, and Coding camps. Empow is ideal for gaining knowledge, understanding, and experience from a formal school.
---
---
11. InFocus Youth Media Program
Boston Neighborhood Network invites teenagers in Boston to spend their summer with fun, excitement, and exploration. Its four-week summer program, the InFocus Youth Media Program, offers immersive learning and experience in TV production. The participants will be involved in producing a TV show on BNN TV. Get an understanding of how the experts create TV programs. Participating in the program will gain team building skills, media literacy, cooperative learning, critical thinking, and analysis.
The program allows you to enhance your skills in a TV studio, including interviewing, hosting, graphics, video switcher, lighting, camera, scriptwriting, and more. The professional TV crews are also on hand to share their knowledge and experience in TV production.
12. ASA Hoops Camps
More than 3,500 participants have followed ASA Hoops Camps. Be part of them by joining the best summer camps for teens in Boston. If you love playing basketball, the program is so inviting. It is a specialized basketball program that fosters a strong work ethic. Participating in the program will get five training focuses: instruction, competition, character development, self-esteem, and fun.
You are encouraged to have fundamental basketball skills based on your skill level. All participants also learn how to compete against themselves, become role models and leaders, and have sportsmanship. At the end of the program, you will have the fundamental skills to be a professional basketball player.
13. Jazz and Improv Lab at Brookline Music School
One of Boston's best summer camps for teens is the Jazz and Improv Lab program. The students will have personalized learning, music clinics, ensembles, ear-training sessions, and music theory that Brookline Music School will host. The program focuses on jazz, blues, and improvisations. It is a great camp if you are crazy about jazz. The summer camp is open to the public of all backgrounds, styles, and levels. Whether you have experience with jazz music or not, the summer program offers a great course in a collaborative and creative format.
The professional music instructors will bring fun activities to the class. Some activities, including jazz arrangements, group composition, and improvisation games, will be delivered to the students. All participants will have a live performance after the summer program. It is a great choice for teens seeking Boston's unrivaled music summer program.
14. Aspire: Five-Week Music Performance Intensive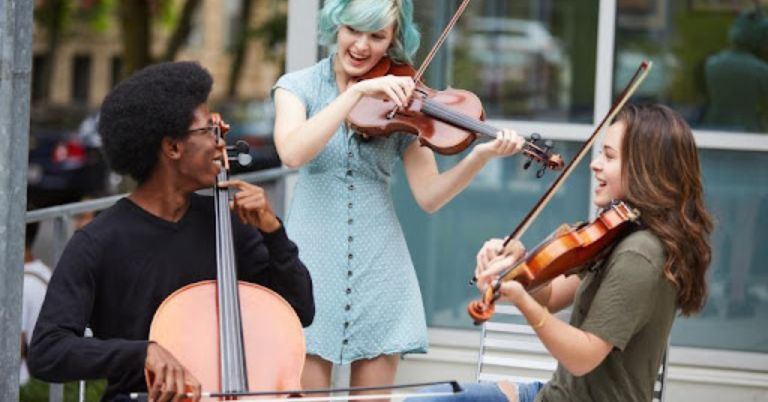 If you are looking for the most excellent music performance program, Berklee's Five-Week Music Performance Intensive is an option. It is one of the most outstanding summer programs dedicated to Boston youth and teens. The students are eager to enhance their musical skills with its rigid curriculum. You can develop your vocal and instrumental performance skills through the immersive summer program.
The top-notch music instructors are ready to deliver their knowledge of music performance. Feel free to learn how to enhance reading and improvisational skills, develop techniques, and groove when playing music. Through the private lessons, you will have an opportunity to delve into the music industry, including music production, songwriting, music business, and more. Notable artists like Charlie Puth, Megan Trainor, and more are alumni of this summer music performance program.
15. Boston Conservatory at Berklee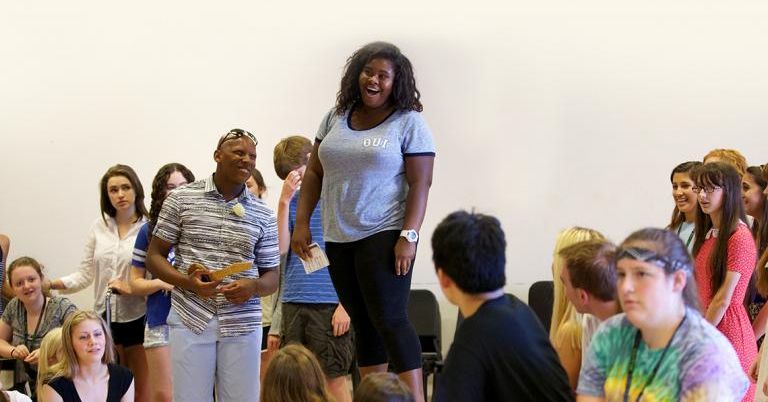 Boston Conservatory at Berklee is home to theater, dance, and music under one roof. It is a perfect summer program if you want to master the three degrees. The host invites you to explore and learn about the performing arts through its program extension. An array of comprehensive sessions are available to join. Musical Theather Day Session is a summer program for teens ages 12-14. Develop your skills and understanding of musical theater in an engaging environment.
The Dance Day sessions are a teen summer program for teens who want to explore various dances, including Latin, West African, ballet, and more. The Musical Theater Dance Intensive is also at hand to improve technical skills in theater dance, ballet, and jazz. Don't sleep on the other Boston Conservatory's sessions, such as Summer Dance Intensive, Vocal/Coral Intensive, Dance Day Sessions, High School Composition Intensive, and more
16. Harbor Islands Discovery Camp
One of the best traditional camps in Boston is Harbor Islands Discovery Camp. The summer program offers environmental and marine science for teens. Get experience in exploring the aquatic environments led by professional instructors. Whether you love delving into field biology, outdoor survival skills, or history, the summer camp offers dozens of adventurous offerings.
Spend your summertime exploring nature on three islands. The instructors will invite you and other participants to get up close to the outdoor activities. The program takes place through July and August. Make sure to be a part of the city's best traditional summer camp for teens in Boston. Best of all, the summer program is open to the public and free.
17. The Trustees Summer Camps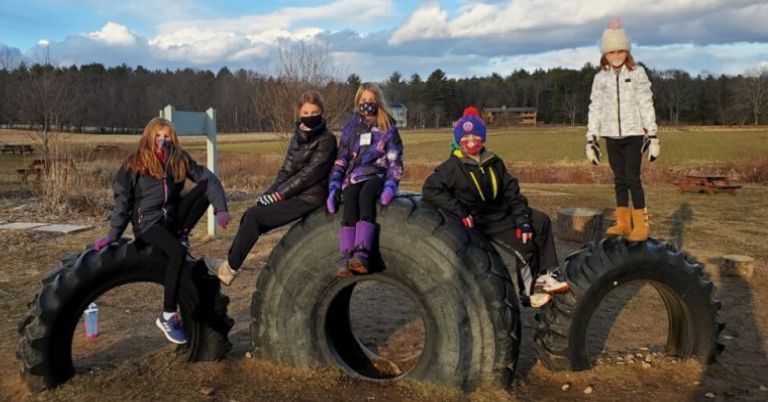 The Trustees Summer Camp is a fantastic outdoor summer camp that takes place at nine locations in Boston. Whether you take the summer program in Martha's Vineyard, South Shore, Metrowest, or the North Shore, the summer camps are accessible for kids, teens, and families in eastern Massachusetts. Start to experience the engaging camps with comprehensive offerings such as culinary creations, art-making, woods, fields, farms, and more.
Each summer program delivers an unforgettable experience to spend your summer. Led by friendly and qualified staff, you can develop your knowledge and appreciate the natural world in one package. Invite your peers or family to get involved in fun things to do for teens in Boston.
18. New England Outdoor Camp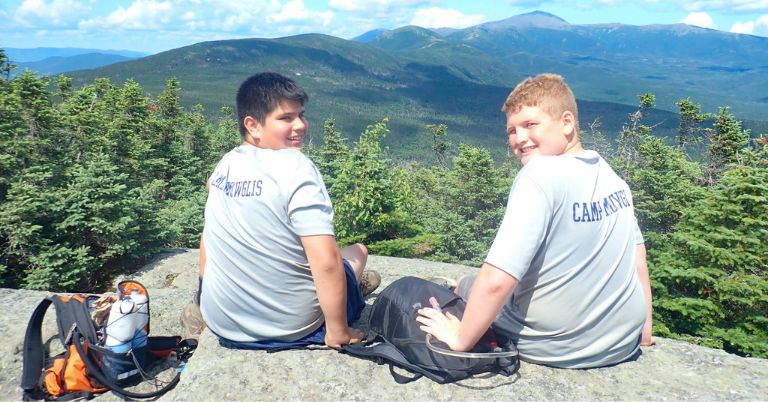 New England Outdoor Camp is a perfect summer program for teenagers looking for the best outdoor day camp. Participating in the camp allows you to explore nature and foster your interests. Put your gadgets away, and let's have adventurous camps by joining the immersive camp. Whether you love exploring gardens, forested areas, trails, or river access, the summer program is full of excitement for all participants.
Feel free to pick your preferred activities, including sports, games, cooking, music, crafts and arts, gardening, outdoor survival skills, hiking, canoeing, archery, and more. The program serves all participants ages 3 – 15. The professional and well-experienced mentors are at hand to accompany and lead the adventurous journey.
19. Kingsley Pines Camp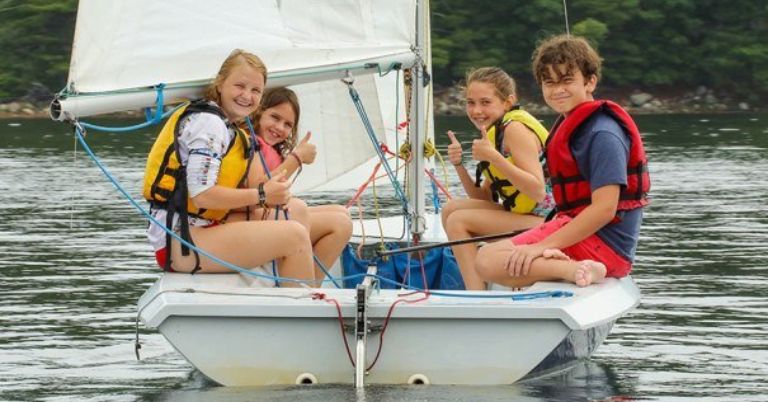 Kingsley Pines Camp is a premium summer program that you shouldn't miss. Get involved to have an adventure and explore nature. Full of fun activities and enthusiasm are at the beck and call during the summer camp. With its supportive engagement, you can make friends and develop independence with no exception.
The two-week summer program provides an extraordinary camp experience. Whether you choose day or overnight camps, Kingsley Pines Camp always offers a fantastic experience where the participants can gain their skills, independence, and expertise. From visual and performing arts to outdoor adventure, aquatic sports to sports activities, the summer program guarantees the campers have an incredible camping experience.
20. The Putney School Summer Arts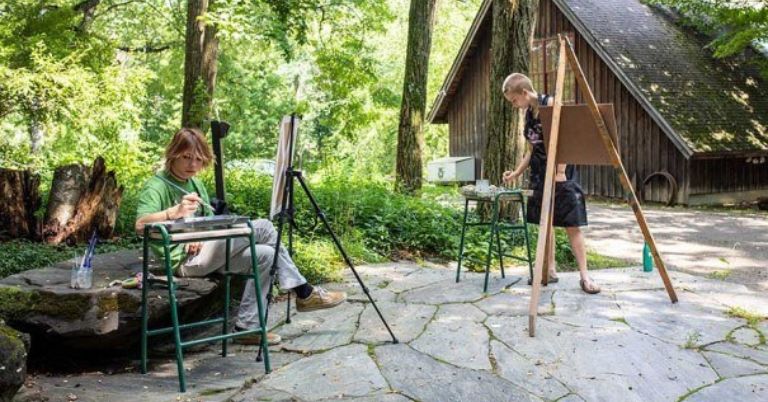 If you are into arts, come and join Putney Summer Arts. It is superb for teenagers who love creating or admiring the arts. The four-week summer program encourages the students to have exploration and practice in arts. The program is also open to teens of all levels and backgrounds. Feel free to choose a great workshop based on your personal interests.
An array of comprehensive workshops such as animation, ceramics, culinary lab, dance, farm, fashion design, filmmaking, fine woodworking, life drawing, graphic novels, and illustration are always up for grabs. The exhaustive workshop selection brings outstanding personal experience to your life. Following the Putney School programs is perfect for spending your summer.
---
Latest Posts:
---
How do you deal with summer boredom?
Visiting attractive destinations is a perfect solution to deal with boredom. Boston offers fantastic attractions to explore during summer. Besides that, you can join a wide range of excellent summer camps for teens in Boston.
What can you do in the summer that you can't do in the winter?
Summer is ideal to have outdoor activities. Whether you want to have camping, swimming, or kayaking, summer is a great time to explore the outdoor venues. Meanwhile, you only have indoor activities during winter.
What should a freshman do in the summer?
After the freshman year, it is an excellent opportunity for summer immersion, jobs, or camps. You can also plan to visit the famous destination in the country. Get experience seeing the best places for teenagers, including museums, beaches, parks, and more.
How do I make myself fun in the summer?
There are tons of fun things to do in summer, such as exploring new places with peers, having outdoor activities, joining summer camps, creating new projects, and more. Summer is a perfect time to have fun and experience.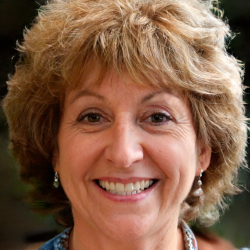 Latest posts by Suzy Prichard
(see all)