Charlotte, NC, offers everything for teens, from moving artistic performances to thrilling adventures, attractive museums to magnetic nightlife. The Queen City has so many offerings to enjoy. Exploring Charlotte is a perfect option to experience the original living southern. The largest city in North Carolina draws visitors with its architecture, arts, dining experience, and more.
If you spend a day with your friends or family, these are 22 must-do teenage activities in Charlotte, NC. Whatever you find the most favorite destination, Charlotte has something for teens of all ages. Grab your snack, relax, and scroll down the great teenage activities in Charlotte.
1. Take outdoor excursions at Little Sugar Creek Greenway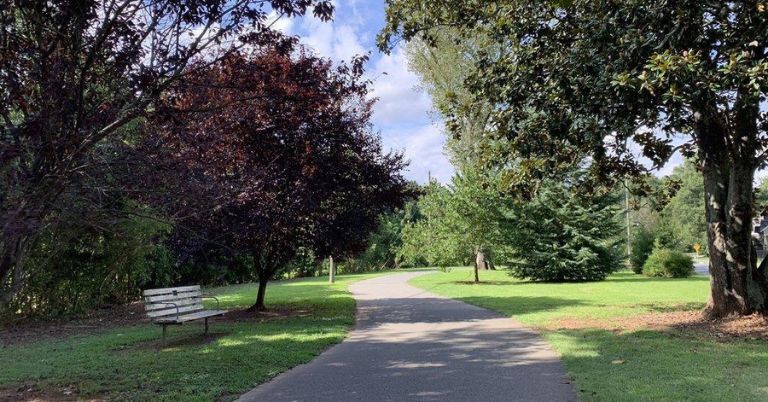 Little Sugar Creek Greenway is a perfect place to have refreshments and a bit of fresh air. Whether you are going to walk around, run, or ride a bike, the natural venue offers everyone something. With a 15-miles trail, the place is ideal for taking outdoor excursions. Its urban walkway connects some iconic landmarks, including Charlotte Nature Museum, the Central Piedmont Community College, Freedom Park, restaurants, and playgrounds.
Featured with the benches along the walking trail, you can enjoy nature while watching the others. Some sections of tracks are open to the public, such as Cordelia Park to 12th Street (0.95 miles), E 7th Street to Morehead Street (1.29 miles), Tyvola Road to Huntingtowne Farms Park (2.37 miles), and more. Invite your friends or families to take exercise while reveling in nature at the city's green space.
2. Adore Motorsports at Hendrick Museum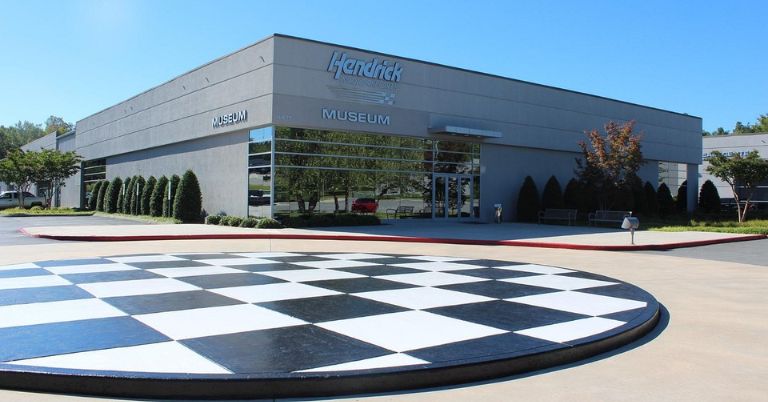 A mile from Charlotte Motor Speedway, Hendrick Motorsports offers high technology and state-of-the-art facilities. The venue is available to the public from Monday through Friday. Invite your family to come and see the fantastic place featuring a 67-acre site, including a museum, team store, and race shops. Its museum offers incredible displays in which over 20 super-cars are accessible to explore. Some belong to winning cars driven by top-notch drivers like Jeff Gordon, Dale Earnhardt, Jr., and Jimmie Johnson.
You are also allowed to discover the manuscript "Days of Thunders," engine components, winning drivers' fire suits, and the first chassis of Hendrick Motorsports. Don't miss stopping in the race shop. You have an opportunity to see how the mechanics build and work on the race cars. Of course, it creates lasting memories in your life. Visiting the museum is an excellent choice for teens who are crazy about motorsports.
3. Chill out at the city's best rooftop bar, Merchant & Trade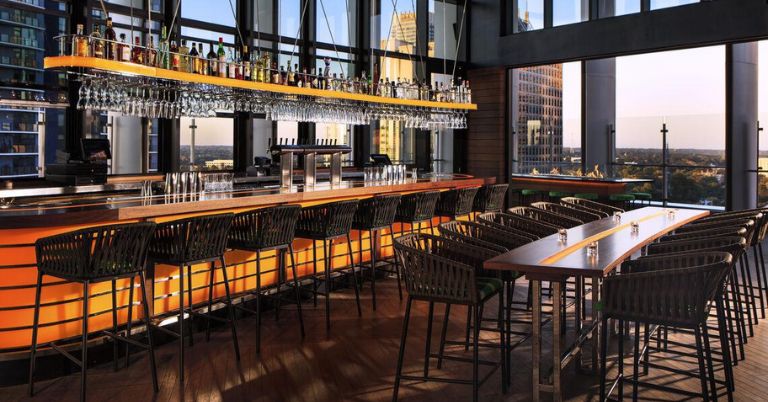 Charlotte comes with an array of inviting rooftop bars; one is Merchant & Trade. It is one of the city's most recommended bars during your vacation. Located in the heart of Queen City, you can enjoy irresistible foods and drinks. Get a taste of fantastic menus while enjoying the beautiful skyline of Uptown Charlotte. The bar is lively whether you want to chill out on the private terrace, the lawn, the indoor bar, or the outdoor terrace.
The best offering is its authentic cocktails, including "The Velvet Slipper" and "It's Always a Party". The drinks belong to classic cocktails paired with an elevated bar, warm atmosphere, and lively environment. The great foods are also up for grabs. Don't miss tasting its filet sliders and lobster gyoza. The bar is also accessible for private events, like family parties, birthdays, group events, and more. Taste great foods while overlooking the panoramic view of Charlotte.
4. See fantastic flora at Wing Haven Gardens and Bird Sanctuary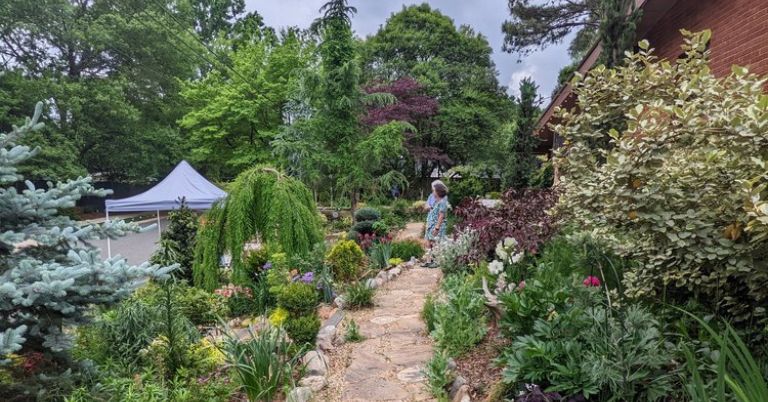 Wing Haven Gardens and Bird Sanctuary is one of the nature spots dedicated to Charlotte's majestic flora. You are free to create fun and happiness by getting close to feathered animals. All kinds of beautiful birds are on display and accessible to guests of all ages. Surrounded by greeny trees, shrubs, and perennials, you can escape the city's hustle and bustle while taking refreshments.
The natural spot also features immersive programs, including Child & Family events, Adult Education, Children & Family Education, Plant Sales, Camps, and Lecture series. The garden is perfect for spending high-quality time with family. Whether you discover the most beautiful creatures, join featured programs, or take refreshments, the garden is open to anyone. Plan a visit to the gardens and thrill the city's most visited park.
5. Cheer for Charlotte Knights at BB&T Ballpark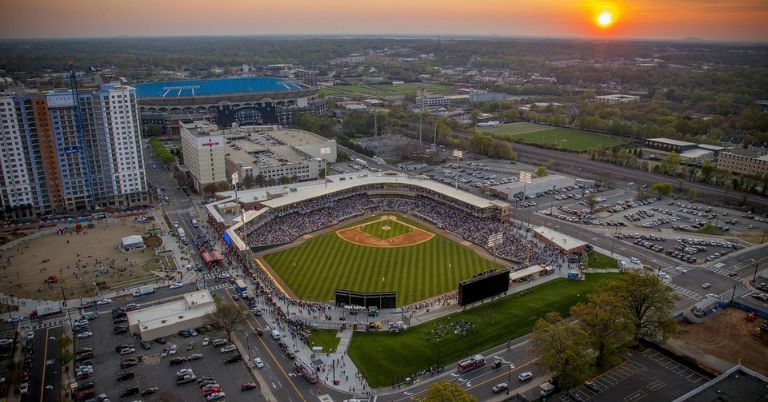 If you are into the ballgame, come to BB&T Ballpark. The sports venue is home to the minor league team, Charlotte Knights. It offers a fun experience, delicious refreshments, warm weather, and city hospitality. With a capacity of 10,200 seats, feel free to choose the up close to the game or higher seats. For more experience and comfort, you can book the premium options. The venue provides lots of fun no matter where you sit.
The venue is perfect for baseball game catchers. The stadium is also open to visitors of all ages. Whether you watch the baseball game, walk around in the stadium or shop with local vendors, the place is excellent for taking joy. In another part, you can also catch live music presented by local artists. Whatever you are looking for, the stadium is a great venue to escape from hectic daily activities.
6. Catch live entertainment at Blumenthal Performing Arts Center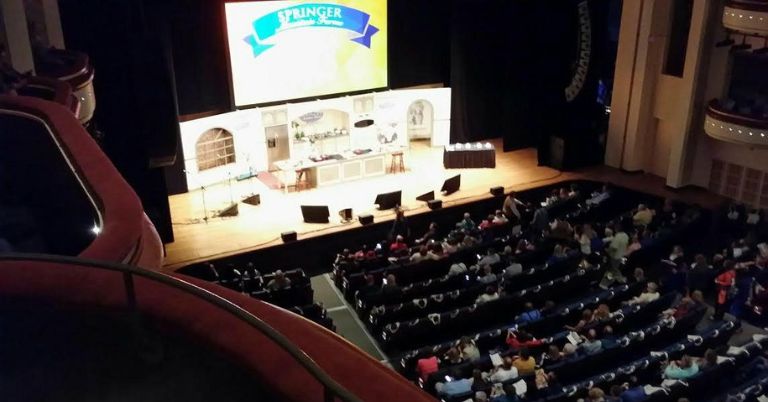 Blumenthal Performing Arts Center is home to a variety of Broadway shows. The art venue is a non-profit organization hosting over 18 weeks of shows annually. Whether you are looking for live concerts, comedy shows, dance, featured festivals, or unique attractions, the place offers everything for visitors. Featured with excellent sound quality and well-arranged seats, you will feel comfortable while watching what is going on.
More than 150,000 students participate annually in the immersive programs. The student-focused programs inspire and engage the students in the region. With its fantastic six theaters, you can choose over 1,000 events based on your preference. New and original artworks are always available to enjoy. You can also discover top-notch artists performing world-class shows. Don't miss catching award-winning shows bringing a great experience to your life.
7. Spark imagination at ImagiOn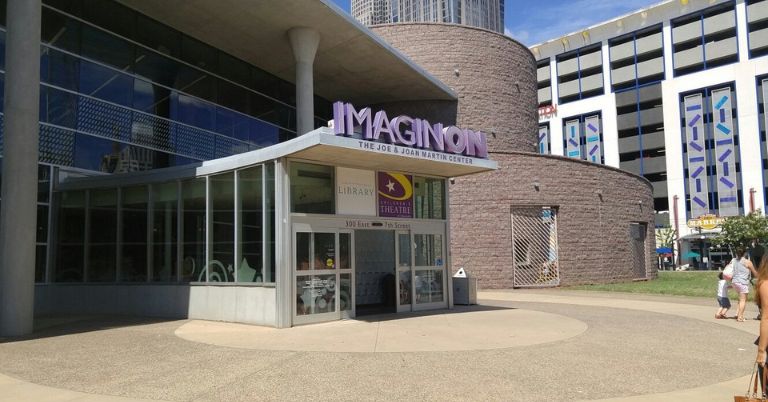 If you want to have a great learning experience, ImaginOn is a true answer. The venue is a perfect destination for teens. Located in the heart of downtown Charlotte, you can take joy in the most incredible library in Queen City. The great library features four multi-use classrooms, ten libraries, interactive exhibits, a multimedia studio, and state-of-the-art theaters. ImagiOn is superb for bringing a great experience to your life.
Feel free to explore and enjoy its award-winning theatres, immersive education programs, or library collections. The place provides not only fun spaces for fun with your family but also extraordinary experiences like no other. For teens, you can gain experience at Studio i and Makerspace. You are allowed to create content through live-action or animated videos, music and other tools. The Teen Loft is also dedicated to young adults developing their learning with media, books, community and mentors.
8. Taste seafood meal at Sea Level NC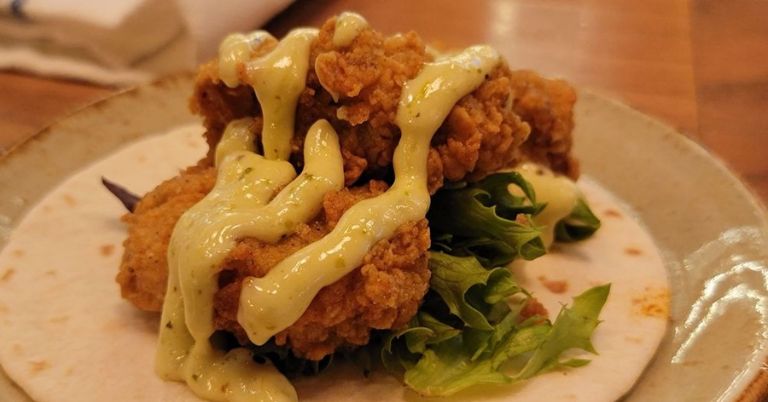 Strolling into seafood restaurants is a must in Charlotte, NC. If you are looking for irresistible seafood cuisine, you can head to Sea Level, NC. It is a superb spot to savor the seafood menus. You are free to taste fresh and delicious seafood from the Carolina Coast. Whether you dine on oysters, shrimp, mussels, lobsters, or catfishes, the restaurant brings you non-threatened foods.
The special items you should taste are its raw bar selections. You can taste signature menus from local farmers, including shrimp, mussels, oysters, and more. The restaurant also provides the best dishes, including a catfish Reuben and fish tacos. Its sensational recipes bring great meals to you. Sea Level NC is also open to private events like birthdays, group events, and more. Come visit and get a great dining experience in the city's most recommended restaurant.
9. Experience race at Charlotte Motor Speedway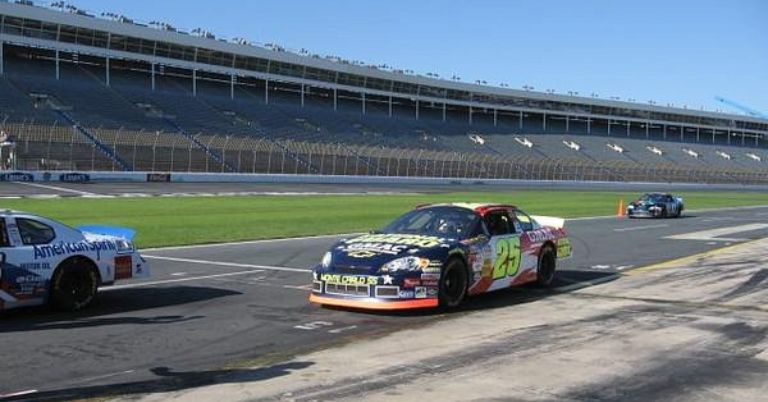 Welcome to Charlotte Motor Speedway! This venue is ideal for teens who love experiencing race. You are encouraged to be a spectator of the world-class motor race. It is a perfect destination for teens looking for a race vacation. Immerse yourself in the spectacles of top-notch races, including the NASCAR All-Star Race, Coca-Cola 600, and more.
You can also experience how to drive the supercars. Get a great chance to be a man behind the wheel. The 800-horsepower supercars are accessible to the fans. You can also join the Speedway Tours. You are encouraged to have a behind-the-scene experience at the circuit through the tour.
10. Bring nature to your life at Crowders Mountain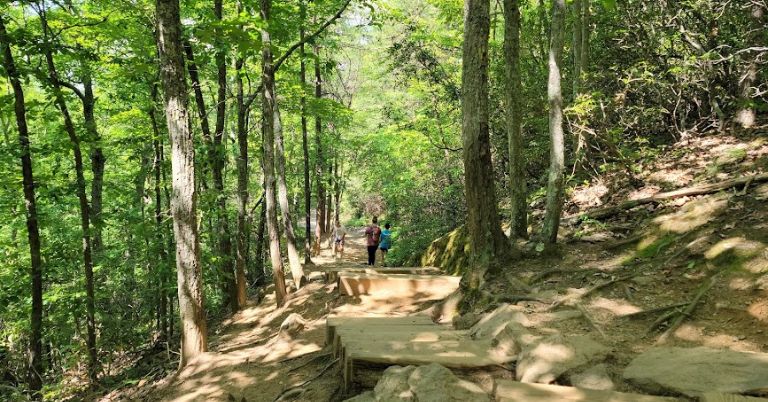 Plan a family trip to Crowders Mountain State Park. It is a public park located in Gaston County. The natural resource is the perfect place to have refreshments while enjoying the magnificent views. Whether you hike, tower cliffs, or take summer camps, the park offers challenging spots for teens of all ages. Take an opportunity to travel through Kings Mountain State Park and Kings Mountain National Military Park.
You can also have an up-close look at diverse birds, from birds of prey to songbirds. The spot is perfect for watching the resident birds. Bring your camera to take the best photos and videos. The other teenage activities in Charlotte are paddling, fishing, picnicking, rock climbing, and bouldering. The camping site is also available at Sparrow Springs. Featured with greeny camping land, firewood, and tent sites, you are free to make a tent and have an overnight outdoor experience.
---
---
11. Enjoy strategic games at Black Out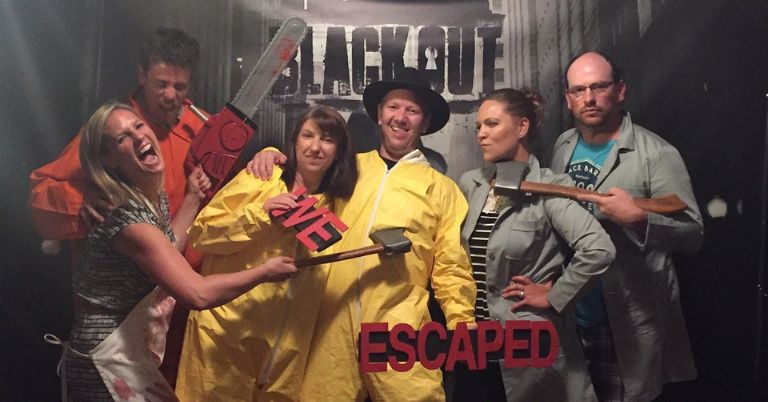 Visit and play a great escape game experience for teens in Queen City. Located near Bank of America Stadium, get ready to enjoy the city's most significant attraction, Black Out. You can work with your family or friends to complete the challenging and unique missions. Work together as a team to find the clues, solve the puzzles, complete the riddles, and cracks the codes. You have to finish all of the mysteries to escape the room.
Ensure to use your strategic decision and take joy at the same time. You are a secret agent recruited to complete the secret mission. Be like James Bond to solve every problem and escape prison. There are some game types to choose from. One is saving the world from a zombie. Take an opportunity to select the themed escape games based on your preference. The attraction is family-friendly. Take them to have fun and create a long-lasting memory.
12. Back to 1900s life at Historic Rosedale Plantation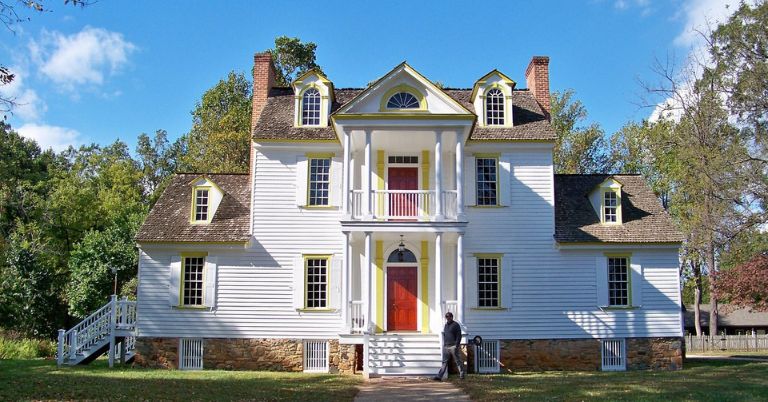 Discover the most pleasing display of federal-style architecture by visiting Historic Rosedale Plantation. Located near uptown Charlotte, the mix of lush green space and fantastic gardens has 9-acre grounds. You are free to delve deep into the restored house, wide-ranging grounds, and beautiful gardens. You can also learn about 1900s life through an antebellum plantation. Feel free to explore the historic house whether you take self-guided or guided tours.
The house comes with 15 rooms with beautiful decorative art. Most of the interior retains its former touches, including original woodwork and wallpaper. Make sure not to capture photos or videos inside the houses. Outside, you can explore the plantation's gardens. With its historic treasure trees and big tree museum, get ready to take refreshments while spending high-quality time with your family.
13. Get wet at Ray's Splash Planet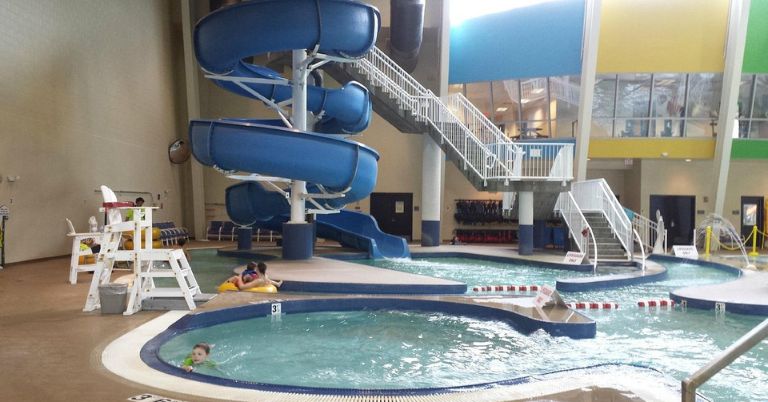 Let's take your family to Charlotte's big Indoor swimming adventure, Ray's Splash Planet. It is an ideal venue for teens to get wet and have fun with water. No matter the weather, you can take joy in the waterpark. With 117,000 gallons of water, get ready to make a splash through the beautiful pools, thrilling water slides, comfortable tubes, and more. The waterpark features four slides from low to high thrill levels.
The waterpark comes with some options, including Orbiter, Blue Comet, Saturation Station, and Vortex. The Orbiter has thrilling slides for teens of all ages, and the Blue Comet has three themed giant slides. Get ready to make a splash at the Saturation Station for kids or young teens. The venue features four waterslides and interactive water options, like a tumble bucket. The Vortex has beach-like pools and lap lanes for teens who want to swim like a professional.
14. Learn about nature at Mcdowell Nature Center and Preserve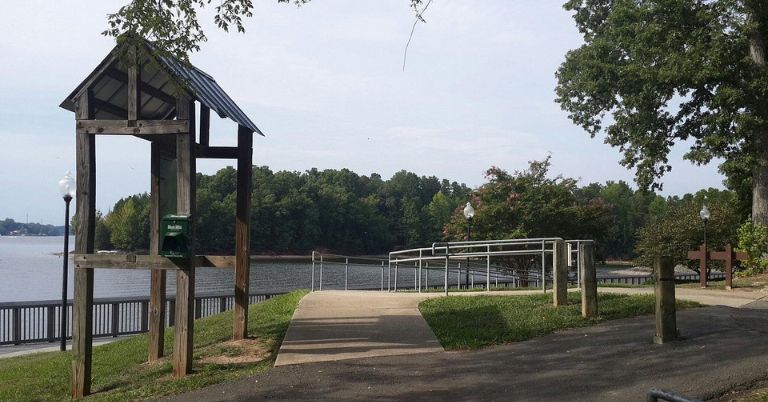 If you plan a family trip or an adventurous hike for teens, go to McDowell Nature Preserve. The natural spot offers the best trails for walking, hiking, birding, and more. You can enjoy hiking through its eight easy hiking trails. However, the elevated trails are also available for teens looking for a more strenuous hike experience. Whether you are going to experience a fantastic hike or feel the fresh air, the spot offers perfect trails for your outdoor excursions.
Besides its lovely outdoor theater, get ready to meet with resident animals and trees that give you knowledge of flora and fauna. The nature center and preserve is a family-friendly destination. There are kids' playing areas, water fountains, Lake Wylie, fishing ponds, and more. You can invite your family and bring the dogs to enjoy the lovely natural spots. The place is also open to campers. With its extensive camping facilities, you can experience summer camps.
15. Grab a bite in Food Truck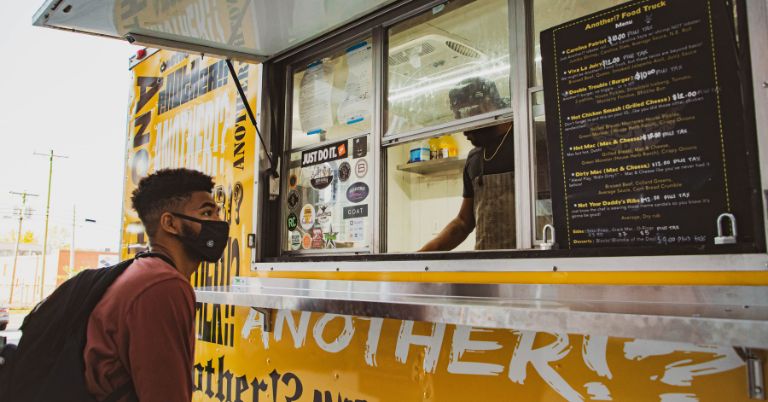 Get an experience to taste an array of delicious meals in Charlotte's Food Truck. The flexible outdoor restaurants serve irresistible foods from authentic Thai to cheese-forward dishes, Mexican classics to local cuisines. Whether you are looking for signature family dishes, traditional non-threatened foods, or a quick bite, the food trucks serve everything based on your preference.
Come to Maria's and Carolina Smash Truck if you love savoring cheesy meals. Both of them offer authentic eats with grilled cheese. You can also order authentic food, a big and hot bowl of gooey mac. Looking for authentic foods? You can taste Bayou Nacho or Satay chicken from Deejai Food Truck. You can also find healthy foods, like non-gluten foods.
16. Take a vacation at Great Wolf Lodge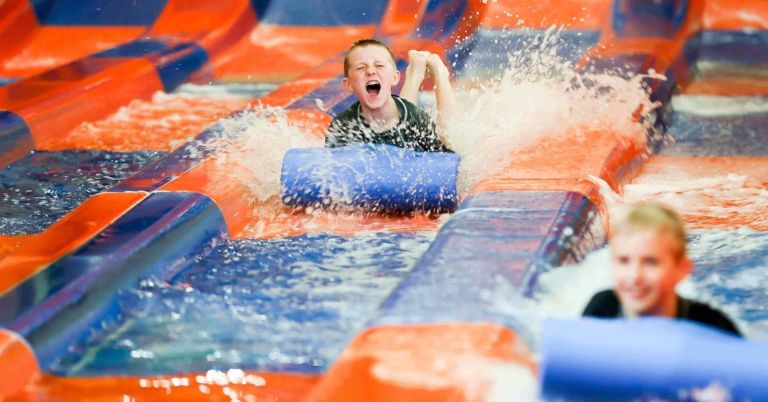 Great Wolf Lodge offers an extensive of fantastic land attractions for guests of all ages, including teens. The resort provides something for everyone looking for family-friendly activities, an indoor waterpark, dining options, immersive events, great pools, various waterslides, and more. All of the offerings are free to experience and play under one roof. The comfortable suites from standard to premium options are also available if you plan a staycation.
An array of family activities awaits when visiting the excellent indoor waterpark. You are free to swish, swish, swirl, and splash in the signature water slides from low to high thrill levels. If you are an adventure-seeker, experiencing the water slides is a must. Don't sleep on other fun options, including special events, shopping centers, fitness center, and more. Book your stay and take an incomparable vacation like no other.
17. Explore Charlotte's iconic landmarks by electric cart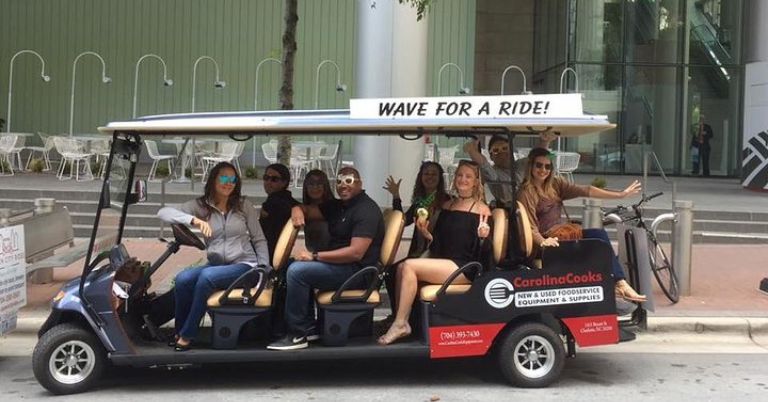 Exploring Charlotte by electric car is superb for getting close to the city's most iconic spots and landmarks. Take your family to delve into the best place by joining Charlotte's Historical City Tour. Get the experience of riding a 7-person golf cart while having up-close cityscape. Hop on and hop off as you please. Guided by a local professional guide, you can visit famous landmarks, including the Mint Museum, the Discovery Place, the NASCAR Hall of Fame, and more.
The fully narrated guide will lead you to the iconic landmarks. You can have an eye-on-eye look while listening to the city's story, history, and culture. Bring your best camera to capture the panoramic views. At the end of the tour, you will stop at the restaurants. Feel free to sample or order the signature menus. If you are looking for unusual experience of exploring Charlotte, hoping in electric cart is a must.
18.Pick fresh fruits at Hall Family Farm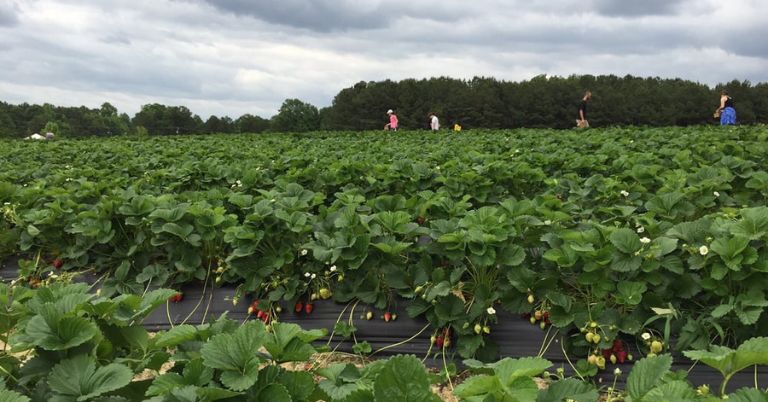 One of the fun things to do in Charlotte is picking fresh fruit at Hall Family Farm. The farm has been open to public visitors, including teens, for over 70 years. Whether you are looking to pick fresh strawberries in the spring or beautiful pumpkins in the fall, the farm provides an unrivalled experience for your family. With its fun teenage activities, covered picnic tables, refreshment, and hayrides, the natural spot is great for celebrating special events, group tours, or birthday parties.
After picking and playing in, stop in to taste a hot cup of cocoa or coffee. An authentic cold slushie and irresistible foods, including doughnuts, fries, chicken tenders, corn dogs, hot dogs, and hamburgers, are up for grabs. To enjoy the picking experience, you don't need to make a reservation. Feel free to plan a visit to the city's largest self-picking strawberry farm.
19. Watch movies under the stars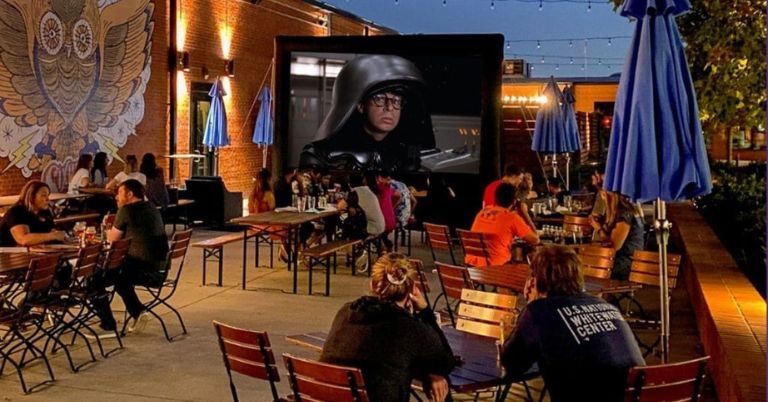 One of the best teenage activities Charlotte, NC, during summer is watching best movies. Come and join the outdoor movies under the stars. An array of notable films are always available to enjoy while grabbing the snacks and sipping the cocktail. Get the experience of watching your favorite movies with your teens under the stars. Bring your blanket or lawn chairs and enjoy the nightlife accompanied by your favorite movies.
Whether you love watching romantic, action, adventure, or even scientific movies, the outdoor movie venue is ideal for spending your summer night like no other. Charlotte, NC, has some summer outdoor movie spots, including The Green at Prosperity Village, Rock's and Reel's at Pineville, Movie Night in Midwood Park, and other outdoor movie venues. Feel free to check the outdoor event out. It can be the best option for free-admission fun things at night.
20. Go on an adventure in Lake Norman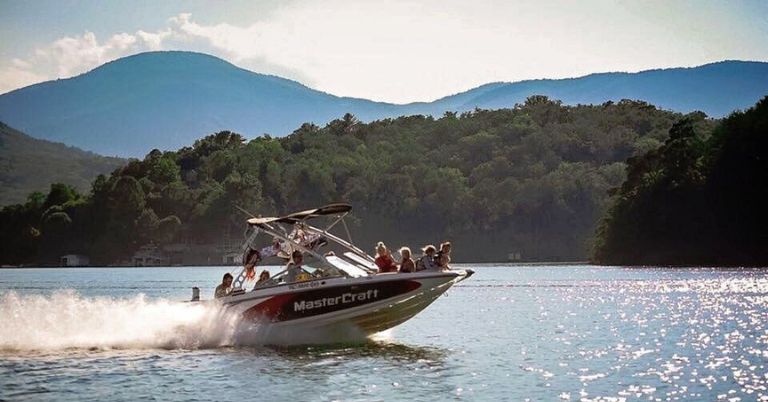 Are you into water adventure? Head to Lake Norman. The natural venue is the perfect place for teens to do an outdoor excursion, like renting a paddle-board, kayak, or cycle boat. Fortunately, the city is surrounded by beautiful rivers, streams, and lakes. You can have an unrivaled weekend water adventure. You can enjoy lovely adventure spot with your family or peers.
Suppose you want to have a stand-up paddle while catching the fantastic sunset. We highly recommend taking joy at Lake Norman. Featured with more than 520 miles of shoreline, get a challenging adventure with your family. From paddle-boarding to kayaking and sailing to wakeboarding, the spot offers an incomparable experience. Bring your best camera to capture every moment during your paddle boarding.
---
---
21. Challenge problem-solving skills at Exit Strategy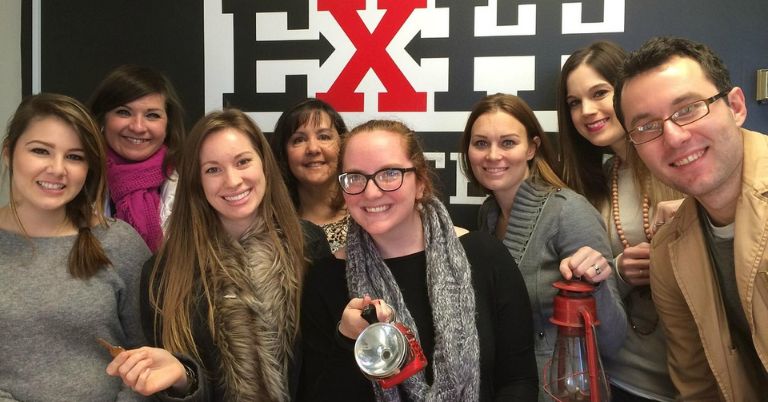 Get a taste of an immersive game in an escape room. Take your family and friends to enjoy a challenging and fun experience like no other. The game is perfect for improving family bonding. You must work with the others to find clues, solve puzzles, and complete the mystery. Of course, you require the best problem-solving skills to achieve the ultimate goals.
One of the most popular escape rooms is the Exit Strategy. The venue offers challenging rooms, such as The Mansion, The Ruins, Baruta's Revenge, Spy Trainer, and Subject Zero. All of the room offers different difficulty levels, themes, and capacity. Enjoy the game and free up choosing the favorite rooms. Thus, get ready to work together and complete the games.
22. Experience endless aerial actions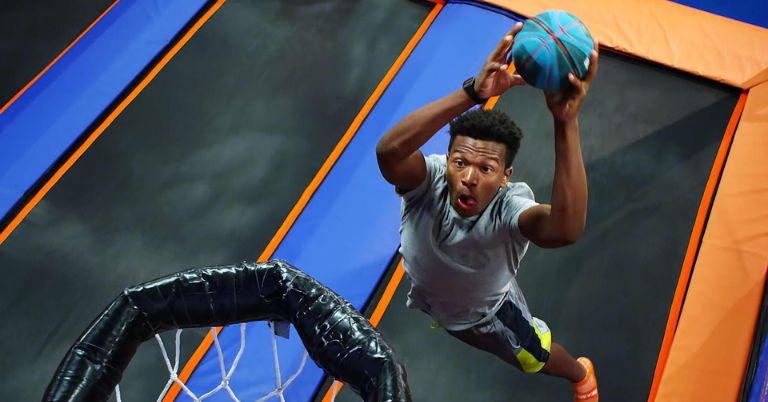 What are the teenage activities Charlotte, NC? One is getting active at the trampoline park. Invite your friends to jump, sweat, flip, and laugh together at Sky Zone. The trampoline park allows all guests to experience aerial actions. Whether you are going to jump, flip, or get active, the venue never fails to bring fun to your life. The park is also perfect for hosting or celebrating all occasions, including birthday parties, family parties, school trips, and other group events.
An array of great attractions and programs are open to visitors of all ages and backgrounds. Feel free to enjoy Freestyle Jump to experience endless aerial actions. If you are interested in basketball, come and try the Skyhoops and Skyslam attractions, providing the best combination of basketball and aerial activities. Other attractions like Skyline, Skyladder, and Ultimate Dodgeball should also be on your list.
---
Latest Post:
---
How can I have fun in Charlotte, NC?
Charlotte, NC, offers many fun things to do, especially for teens, including watching NASCAR races, hiking, soaking in the waterpark, and exploring the iconic landmarks.
What is Charlotte known for?
Charlotte is well-known for its Charlotte Hornets of the NBL, the U.S National Whitewater Center, Carowinds, and the NASCAR Hall of Fame. In addition, a variety of fantastic destinations are also ready to explore.
How do I spend a day in uptown Charlotte?
You can spend a day in uptown Charlotte by tasting foods in award-winning restaurants, taking outdoor excursions, exploring the museums, watching the NASCAR race, and tasting meals in the Food trucks.
Why is Charlotte so popular?
Charlotte is popular with its clean and green neighborhood, cultural diversity, attractive recreation, local dining and craft beer, friendly people, and mild weather.
Latest posts by William Niocolas
(see all)