Atlanta is an energetic place to reside or visit. Known as a fast-paced city with the busiest airport in the world, it is surprisingly a very friendly city for all ages. This city has also embraced the freedom of arts and its fast-growing industry. The epitome of the thrill seekers' perfect escape. But there might be a popping question for you, what to do with a teenager in Atlanta?
There are plenty of things to do in Atlanta made for you and your intuitive teenager. What to do with a teenager in Atlanta is not going to bother you at all. Its diverse attractions and interesting historical landmarks that are greatly maintained will keep your difficult teen busy during your visit here. Let's jump straight to our top list of what to do with a teenager in Atlanta.
1. Try the 2.5 History and Food Tour in Atlanta
Dive into one of Atlanta's best wonders, the 2.5 Hour-History and Food Tour in town, located in Victorian Grant Park and Oakland Cemetery. Claimed as one of the most ideal places to visit for novice foodies, you can touch the hearts of your teens by impressing them with food. Here, you can gain knowledge of the city's historical settings with the legendary Victorian Homes and the historic Oakland Cemetery that can only be found in Atlanta.
The tastings your teens can try here vary from seafood and grits at the famous local spot, as well as Southern exotic fruit galettes from James Beard's outstanding bakery. Fret not, for you adults, this tour also offers an alcoholic beverage and beer sampling tour, mesmerizing you only from the first sip of it.
2. Visit Metro Fun Center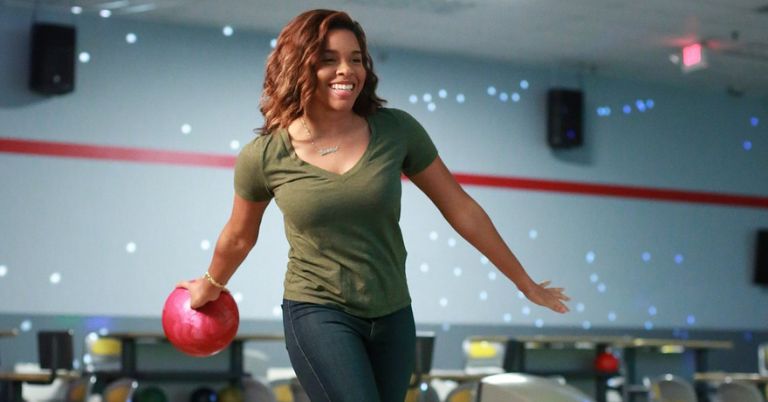 Now, head out to this giant family entertainment where good times are long-lasting, Metro Fun Center! The Metro Fun Center is the real deal for families looking for exciting destinations while still enjoying a leisurely time. Metro Fun Center is here to level up your bonding time with your teens.
Living up to its name, this destination is the ultimate joy. Let your curious teens explore various fun activities like hologate, laser tag, inflatapark featuring a bounce house, pool, skating, bowling, and of course, many more activities to keep them thrilled. Not to mention their kid-friendly cafes, and concessions.
3. Try the Private Atlanta Nature Tour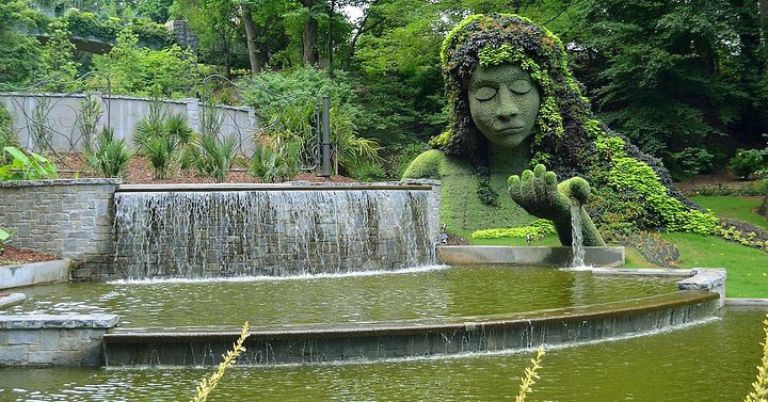 Let your teen take a path into tranquil nature with the Private Atlanta Nature Tour that highlights the beauty of a lush city in a forest. This forest is designed to implicate the beauty of nature where dozens of cities are hidden inside it. The most wholesome thing is, that even the main street of this city is named after a tree.
This tour lets your teens roam around the most forested urban nature in Atlanta so they can appreciate mother nature more. Nature-loving and fun-seeking families are best suited to those who want to feel human and refreshed again after dwelling in the metropolitan world. Get a spot here to feel the sun in this mythical forest with your family.
4. Have a Blast at the Fernbank Museum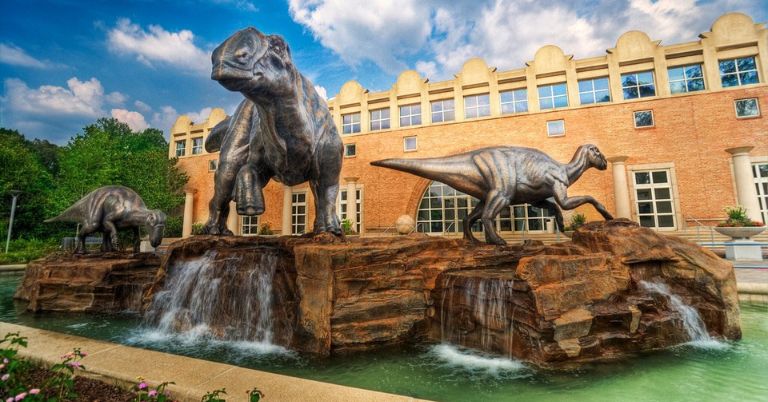 Experience the journey that bends time and place, where your teens are introduced to a one-time chance to explore the cultural treasures of humans across the world. If your teens are thrill seekers in nature, find the sight of Dinosaurs in their outdoor displays. Fernbank showcases exhibits of these gigantic ancient creatures called Argentinosaurus to see every day of the year.
It's no secret that dinosaurs play a major role in your childhood memory, so why not drive to this place and let them enjoy the combination of science and history in this place? Let them explore Jurassic fantasy. Secure a seat for your teens here!
5. Try to Escape The Room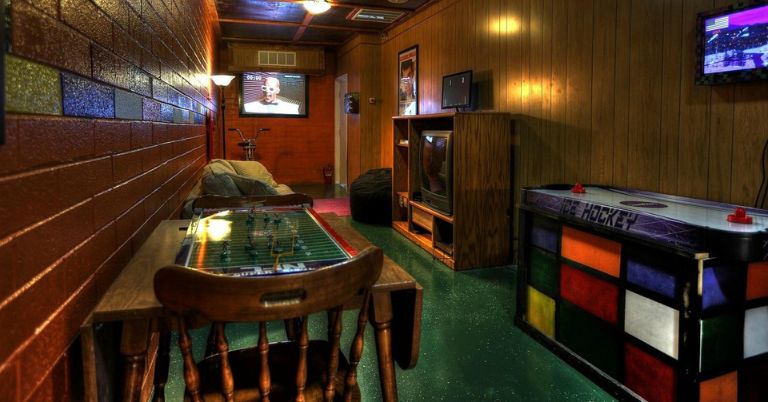 Escape The Room is an interactive real-life simulation game designed to catch the attention of your teens' never-ending thirst for adventure. Your family group will be instructed to find the hidden items. Your teens and you will work in a team to crack the codes and mysteries surrounding each room to make an immediate escape.
Don't dwell for too long, because there's a 60 minutes time limit for your attempt at freedom. Dare yourself to crack the challenging puzzle. Race with time to find the exit door with the help of your teenager, the success rate of this game relies entirely on your teamwork here!
6. Sweet Hut Bakery and Cafe
Exhausted from all the physical activities? Your little voyager needs a full recharge! Make a full stop at Sweet Hut Bakery and Cafe, where they offer a satisfying amount of sweet menus and dessert products, cakes, as well as their signature unlimited option of boba teas that successfully captivate teens' tastes.
In terms of food quality and quantity, Sweet Hut Bakery and Cafe out-tops their competitor, your teens will love to devour it. If your teenager is not a fan of sweet delights and desires something salty and umami, order a burger, sandwiches, and a bunch of Asian's tasty buns.
7. Dare Your Teens to Walk Down Atlanta Ghosts Haunted and History Tour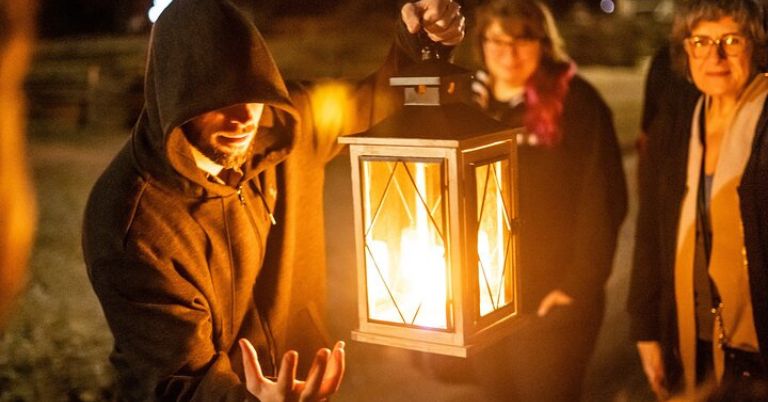 The Atlanta Ghosts Haunted and History tour is an amazing attraction for your teens and your whole family to increase your knowledge of Atlanta's past as well as the ghost tales of downtown Atlanta. This tour opens the door to the otherworldly dimension. If your teens are lucky, they might spot the paranormal activity along the dark alley.
This 1-hour exploration is packed with historic visits to haunted locations. The Fox Theater is known to be extremely haunted where the ghosts of a mother and child that were killed used to reside. Ready to uncover Atlanta's chilling secrets? Book here!
8. Visit Shakespeare Tavern Playhouse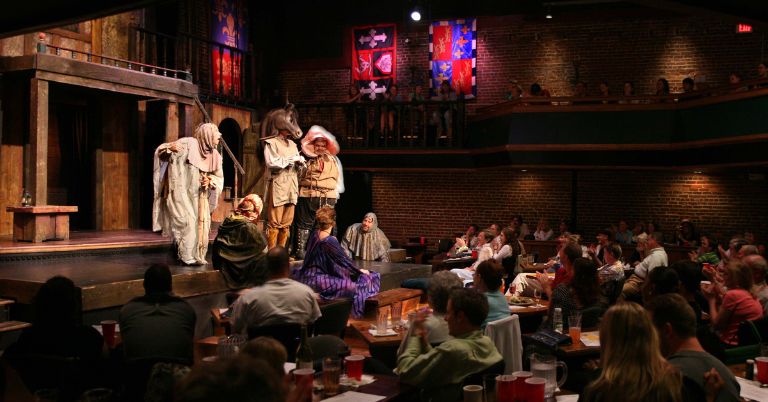 If your teenager is a Romeo and Juliet enthusiast, this is where they truly belong. Shakespeare Tavern playhouse serves as an educational and entertainment venue for your teens. It's a home theater specializing in Shakespeare performances.
The whole show is educational and interactive. They offer a whole new experience here. Their Shakespeare plays are masterful, narrated and performed by professional casts. Don't forget to purchase their phenomenal dinner before the show starts.
9. Wander Around Krog Street Tunnel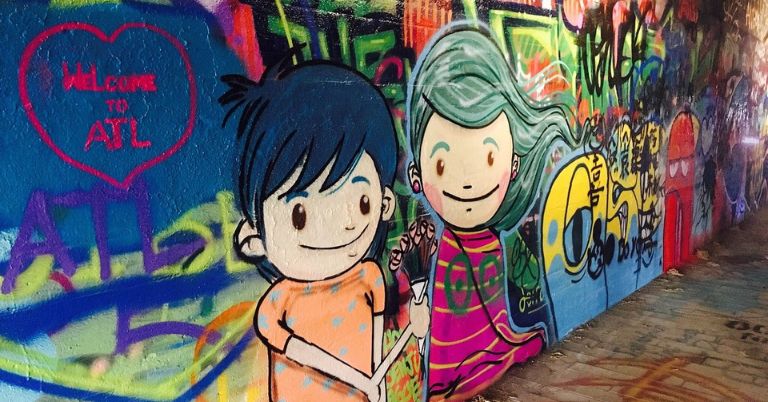 Street Krog Tunnel is a quirky tunnel attraction that showcases creative graffiti throughout the tunnel, linking the Inman Park and Cabbagetown neighborhoods. This place is jammed with the greatest art graffiti you could imagine. Challenge your artistic teens to knock some masterpieces on the wall.
Your teens will grasp the hip atmosphere that surrounds Krog Street Tunnel, with urban images and inspiring the creative hood, packed with people enjoying the creative nature of this place. If you come at the right time, you can also find sidewalk live street musicians, live music and so much more. Make an artistic turn with your teenager here!
10. Biplane Rides Over Atlanta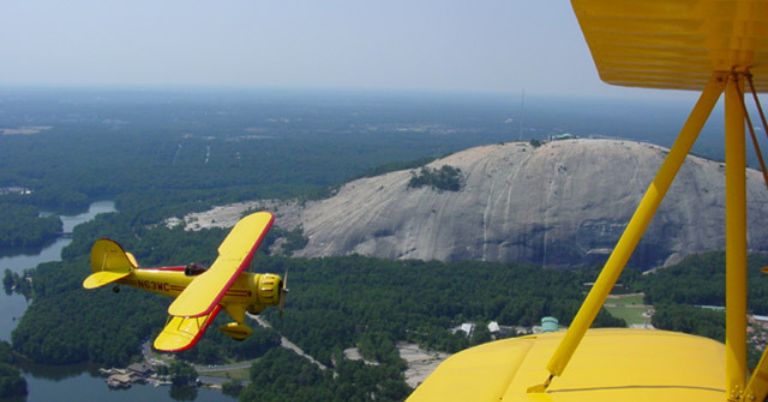 Do your teens want to feel the utmost experience of visiting Atlanta? Try Biplane Rides over Atlanta. It may appear nerve-wracking at first glance, but this unique plane ride provides you with the best method for sightseeing. After all, what is better than watching the grand city than seeing it from above?
Their antique and vintage plane rides will take you and your teens on an adrenaline-inducing adventure. Your teens are given the luxury of experiencing the exhilaration of being the co-pilot once they enter Biplane Rides. Experience the flight here.
---
---
11. Try out Remarkable Local Foods with a 3-Hour Beltline Atlanta Food, Art, and History Tour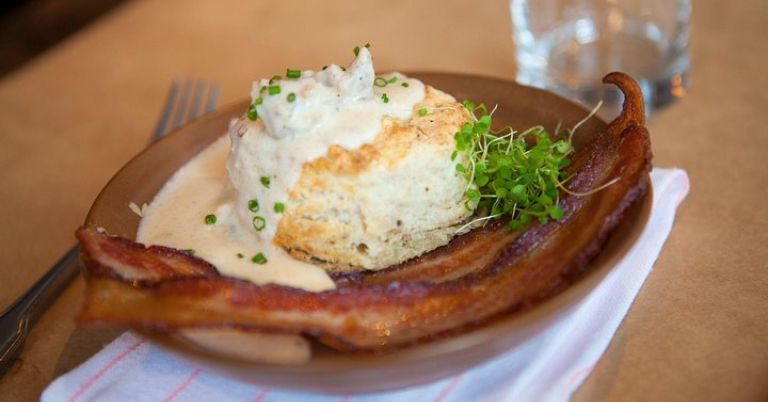 The most immersive way to learn about a community is through food. This 3-Hour Beltline tour gives your crew a chance to get close to the friendly Inman Park neighborhood, while the locals warmly offer you delicious and homemade foods. The taste of Chicago will instantly hook them up to the remarkable community.
There are endless tasting opportunities your teens can indulge in at five sampling spots. Sneaky cocktail sampling for the adults. Devour the Southern treats and make a little difference in your summer trip by bringing them to the tour here!
12. Visit the Iconic Zoo of Atlanta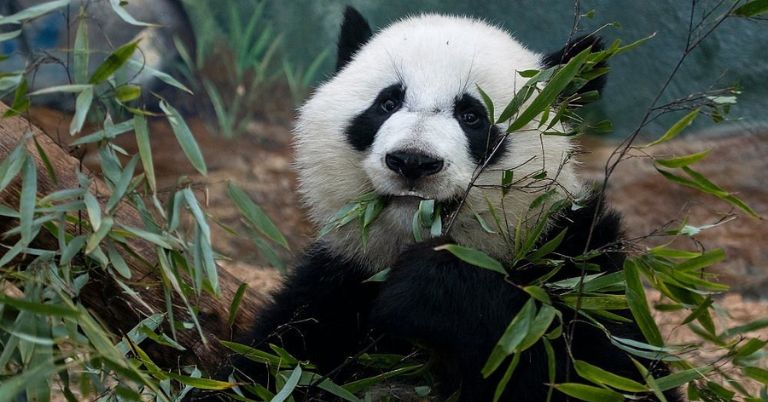 Best described as one of the most exhilarating Zoos in the States, the Zoo of Atlanta features nature and art in a green savanna everyone can set their feet into. enjoy. Sign them up for an exploration of learning about wildlife from professionals here. Zoo of Atlanta submerges the beauty of biology into a 2-3 hour service your teens can not wait to inspect.
This excellent tour comes with an abundance of things to do, from close encounters with 1.000 animals from around the world, to the appearance of the fluff of friend-shaped twin pandas, Ya Lun and Xi Lun. Even better, adults who love elephants and cocktails can mingle here. They're committed to bringing a substantial life to the fauna living within, as well as crafting the best experience for your entire family.
13. Head to the Exciting Ride of Suntrust Helicopter Ride
A helicopter tour over Atlanta sounds breathtaking. Why don't you take your teens for an exclusive moment of flying in the sky? With the Suntrust Helicopter Tour, your teens can overlook Atlanta's skyscrapers and famous landmarks from above. The wind is not going to bother them anyway!
With a minimum capacity of 2 people per flight, this thrilling experience with experienced pilots will be in your hands. This elite activity is packed with a 30 minutes ride over Atlanta inside a Robinson R44 helicopter. Your teens' safety is completely monitored in the hands of their professional pilots. This tour also comes in handy with complimentary beverages. Don't miss out!
14. Visit the Walking Dead Film Location Tour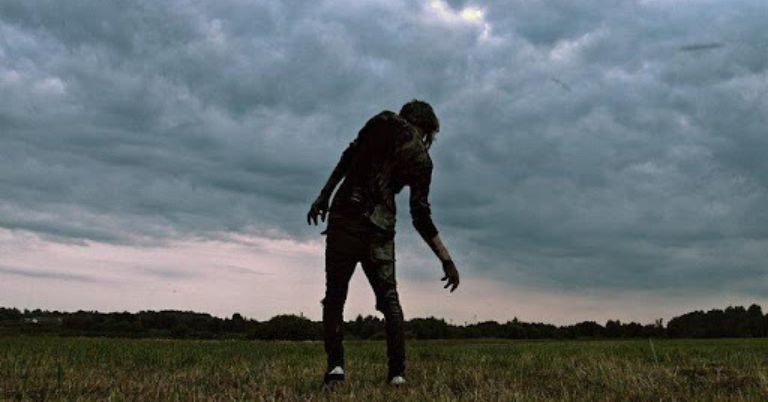 Remains one of the most famous horror TV series, now you can jump into a thrilling experience of visiting the set and getting close with props and the zombies. Think about the power this tour holds for your teens, who are very keen on tv series nowadays. They will never forget the luxury of posting a picture of themselves with the famous brain-eating-flesh monster.
This excellent tour is a once-in-a-lifetime experience, with an 8-hour duration to allow you to feel like the star of the movie. It is time to crank the spooky up. It is almost so horrifyingly scary in the most conventional way. Book here!
15. Stop By at the Iconic Illuminarium Atlanta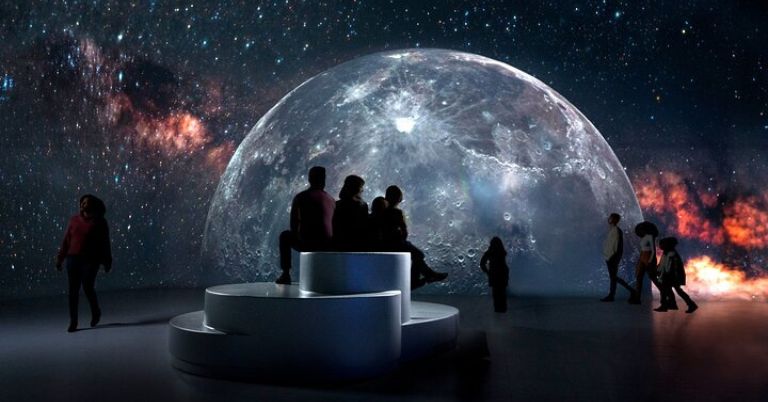 Do you want to take your teenager to the exotic savannah greenery? But they're more of a space geek buddy? But would your spouse rather enjoy a cold delicious cocktail at a lush Parisian flower garden? Worry not, Illuminarium has it all for you.
With its cinematic 4K art technology projection, they'll provide every dream trip of yours through its cinematic immersion to the boundaries of the possible. This magical place can transport you anywhere you have in mind through its sensory experience. Illuminarium is also offering delicious foods from the cafe and retail shop, so you can bond with your teens after the incredible tour.
16. Jimmy Carter Presidential Museum & Library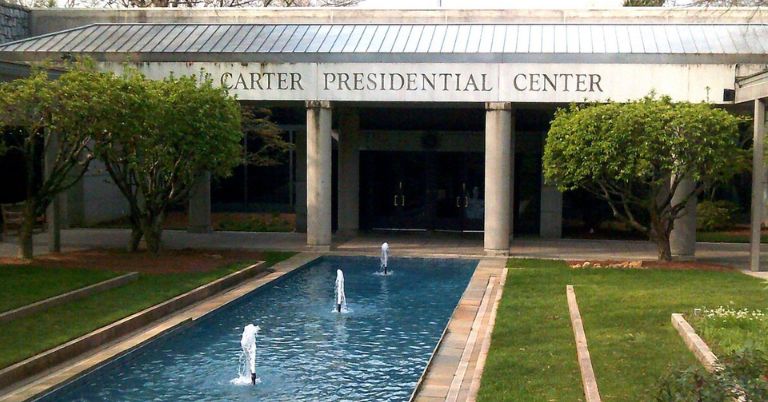 Atlanta is a little underrated for how many interactive attractions it has on display. The Jimmy Carter Presidential Museum & Library is a prime example of Atlanta's treasure. It features menacing replicas and fantastic exhibits that your teens will adore to have a look at and study. It's a great attempt to make your teens partake in a more engrossing look at Atlanta through historic records that are accessible to the public.
There is also a virtual trip with the Carters to promote democracy around the world. Turn around a little and your little explorer will find an oval office and a presidential library that you can only visit in a few states. Beautiful gardens filled with plantings and sculptures are worth the admission.
17. Centennial Olympic Park Of Atlanta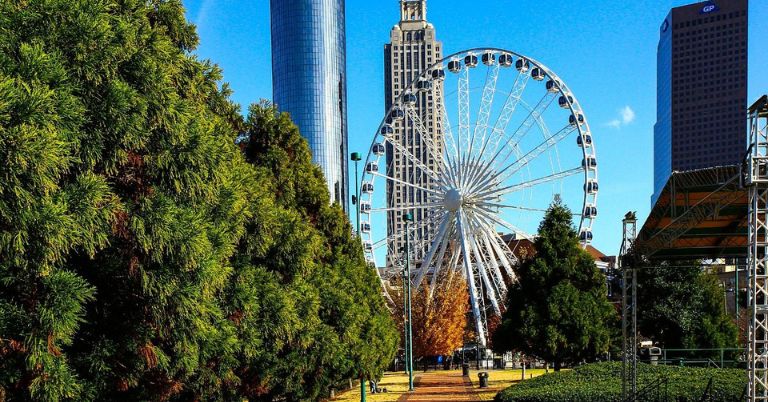 Located in downtown Atlanta, Centennial Olympic Park of Atlanta is going to be your next banger stop. Ringing the bell with equally famous attractions like the World of Coca-Cola and the Georgia Aquarium, it deserves an honorable mention as well. This is where your teens won't stop mentioning the trip even after they get home.
They offer quite a lot of things to do inside. Interactive murals your teens can snap with and post on their instagram, popular annual festivals, and of course the splash. They store quite so many worldly famous interactive fountains inside. Your teens can also overlook the SkyView Atlanta Ferris wheel, CNN Studio Tours, Georgia Aquarium, World of Coca-Cola, and the National Center for Civil and Human Rights from inside here.
18. City Lights of Atlanta Night-Time Sightseeing Tour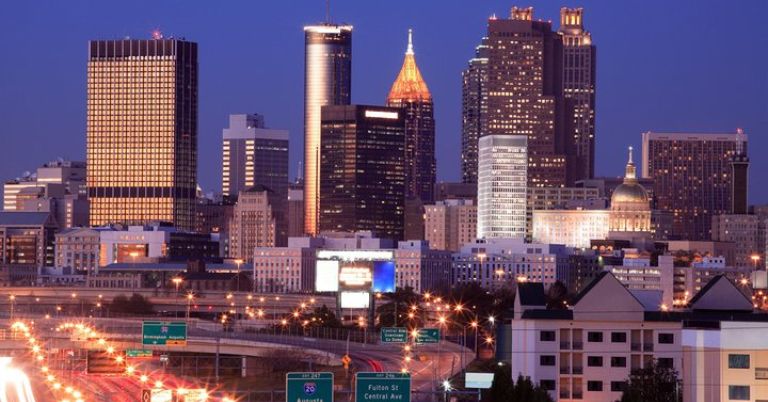 The next stop serves as Atlanta's best side. Providing two guided tours throughout Atlanta, this tour is not like the basic tour at all. Hit the road at night and see the twinkling lights of the skyscrapers, graffiti art and murals, and top landmarks in the Big Peach.
The detour is packed with so many things to do, from the Historic MLK Jr. History, the Millenium Gate, and so much more in stores, but what makes it different is you don't need sunlight to see the beauty of it. Your teens can also witness the Skyview illuminated with color on special occasions. Grab a remarkable picture of your teens and don't be late to the party. Book here!
19. Enjoy the Fabulous Trip at the Skyview of Atlanta
Wanting to keep the eternal smile of your teens a little longer during the trip? You have to consider our next best spot, Skyview of Atlanta. Located at the South end of Centennial Park in downtown Atlanta, the SkyView Ferris wheel is set up to please families from all over the Atlanta Metro area.
This 20 stories high wheel with 42 gondolas is going to take your small crew on a wishful ride with an otherworldly view of the entire Atlanta city. Surrounded by many other local favorite attractions of this downtown Centennial Park area, you'll never find yourself looking for something to do. This immaculate ride on Skyview of Atlanta is a stimulating view to the eye!
20. Visit State Farm of Arena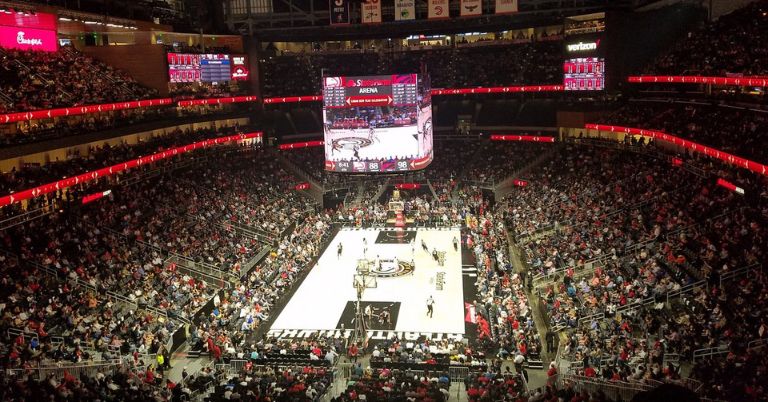 This indoor multi-purpose arena has been home to endless NBA battles, music tours of legendary stars U2, Rolling Stones, Paul McCartney and so many more. Located in the heart of Atlanta, State Farm of Arena is surrounded by an array of world-class attractions, restaurants, lounges, and parks. A perfect escapade with your teens during your visit to Atlanta.
State Farm of Arena is packed with over 200 games, concerts, and shows throughout the year. Treat your teens to the best game show and have a blast. Make them see the value of family bonding here.
After discovering your teenager's best interest, here are 4 questions that frequently resurface during the visit to Atlanta:
---
Latest Posts:
---
How to deal with a stubborn teenager?
For people who have ever had experience assisting teenagers, it's a hell of a ride. The first thing you need to do to avoid any unwanted aggression is to use assertive communication. Understanding your teens lets them come clear with what they want.
Why is my teenage daughter so defiant?
There might have been several factors that resonated with your teenager so they become defiant, but hormone change is prone to behavioral issues.
What activities can I do with my 16 years old?
If you're participating to engage with your teenager's personal life, you might want to consider spending more time with them. Make dinner together, plan a trip, bake cookies, and watch a play. There are plenty of things you can do together.
How do I keep my teenager busy?
Here are some things you can do to make them busy. Encourage them to learn new languages or new hobbies in their best interest. Volunteering is also an opportunity they can't miss to learn about social life and help the community.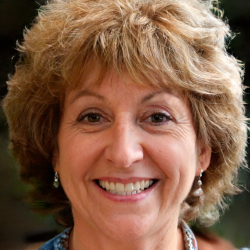 Latest posts by Suzy Prichard
(see all)