What to do with a teenager in Charlotte NC? There are some fun things to try for sure! The southern jewel of Charlotte, NC is often referred to as the "Queen City," the name rooted in Charlotte of Mecklenburg, the wife of King George II. The city lures many visitors due to its nature wonderlands and man-made attractions that you will never be in shortage of things to do with your teenagers. 
Teenagers in Charlotte will agree that the city is moving and developing rapidly. Some even say the city that is also famous for its greenery scenes is in the middle of a transformation to become a lively, vibrant cosmopolitan city. Thus, while looking for ideas of what to do with a teenager in Charlotte NC, please do expect a lot of progress here and there. 
1. Have the Freedom to Choose What You Do at Freedom Park
Teenagers in Charlotte won't be surprised that Freedom Park stands atop a list of what to do with a teenager in Charlotte. No, we are not going to lecture you on the benefits of visiting parks and gardens. Because who doesn't know anyway. The truth is Freedom Park has plenty of activities for nearly everyone. One can imagine bringing the whole family here and still having so much fun!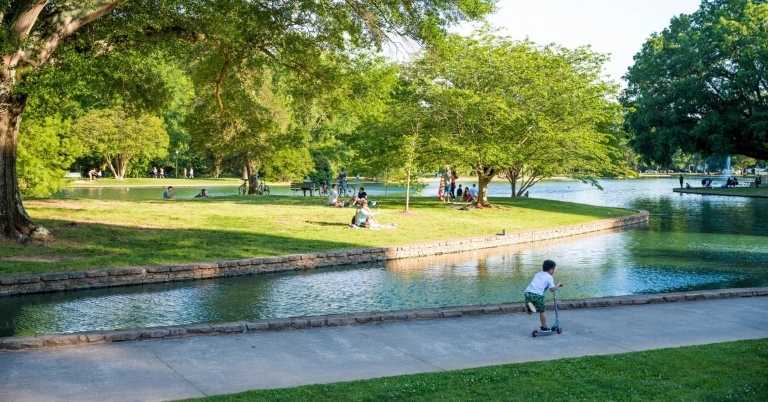 If you don't want your teenagers to pass on the opportunity to play sports, let them get moving here. Whether it's basketball, tennis, or volleyball, the courts in Freedom Park are more than enough to have you covered. Baseball enthusiasts can practice their swings at its batting cages. The 98-acre park also offers trails and paths for parents to have a relaxing morning walk to unwind and destress. Outdoor shelter facilities with barbecue grills are available for those who want to spend time with their loved ones.
2. In Search of An Epiphany at the Billy Graham Library
Feel the strong messages of faith, hope, devotion, and God's love at the Billy Graham Library. The area lets your teenagers walk in an infamous evangelical Christian figure, Billy Graham's shoes, starting from his early life leading up to his journey of becoming a legendary pastor. No matter the background and beliefs, teenagers can be inspired by Billy Graham's passion for learning.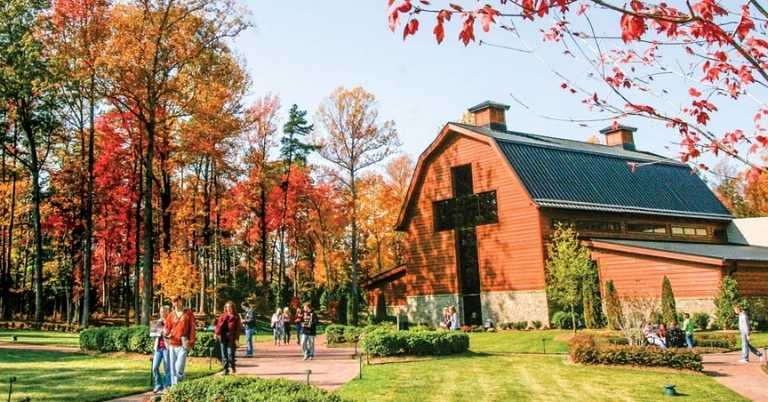 Take a tour of Billy Graham's family home, find a comprehensive option of Bibles alike at the Ruth's Attic Bookstore, and have a superb lunch at the Graham Brothers Dairy Bar are only a few of the activities you can include on what to do with a teenager in Charlotte list.
3. Whitewater Center: Go Wet or (Stay Dry) Go Home
At the Whitewater Center, your teenagers can have plenty of opportunities to jump, climb, run, dive, splash, and swim. As the name suggests, the center is mainly known for whitewater rafting tours. But your teenagers can have a variety of wet outdoor activities. For instance, kayaking, rafting, deep water solo, and much more.
If your teenagers want to stay dry throughout the day, they can opt for ziplining, yoga, climbing, mountain biking, trail running, and the list goes on. We can't just list them all here as the center is situated in a 1,300-acre facility. It offers 30 recreational activities for your teenagers to choose from. It is an all-day adventure. Our advice is to bring your closed-toe water shoes and running shoes for each different type of activity. 
4. Discovery Place Science, Where You Can Sense the Science
They said, do not just read the book, do the book. Teenagers can make this happen as they can learn and do science at Discovery Place Science, a top hands-on science museum. The way they let the visitors participate in hands-on activities and experiments is an experience like none other.
When exploring the museum, teenagers can choose some exhibits. Explore More Life is a hands-on lab that brings biodiversity into impressive experiments. Project Build is where you can meet the urban planners and architects of tomorrow.
Meanwhile, Think It Up will challenge your teenagers to let their imagination comes alive through creative endeavors, and one dedicated exhibit for kids is KidScience. Who says thinking about a list of what to do with a teenager in Charlotte will be about greenery and barbecue? 
5. No Time for Boredom in NoDa
Type 'NoDa' on your search engine or simply ask your neighbor, and you will stop listing about what to do with a teenager in Charlotte. NoDa, which stands for North Davidson is Charlotte's historic arts and entertainment district. Your teenagers can easily spend a whole day wandering around the district with no time for boredom. Let us illustrate it for you.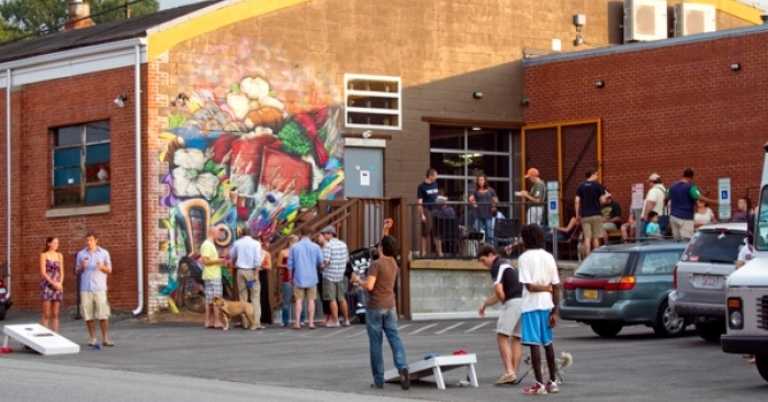 NoDa in the morning is perfect for stretching and relaxation. Despite your levels of experience in yoga, you and your teenagers may want to take yoga classes at NoDa Yoga to start the day, then off to grab your daily dose of caffeine at Summit Cafe or Amélie's French Bakery for some awesome treats of choice.
Spend the whole noon going on a shopping spree and mural hopping at NoDa's Instagram-worthy corners with your teenagers. Have yourself the best tacos in NoDa at Cabo Fish Taco afterward. Or, perhaps, JackBeagle's if you are in the mood for Mac and Cheese. Bear in mind that The Evening Muse is always up for entertaining arts performances. 
6. Need for Speed at NASCAR Hall of Fame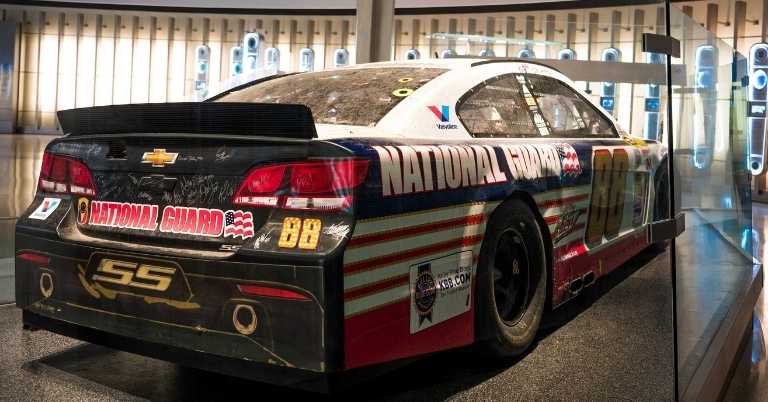 Your teenagers can practice being a pit crew, ride a simulator race car, and get to know the legends behind the wheel at the NASCAR Hall of Fame, also known as a shrine to the history and heritage of stock car racing.
NASCAR Hall of Fame features exhibits selected carefully by the guest curators like Jimmie Johnson and Dale Earnhardt Jr., whose 'One Final Time' and 'Glory Road Champions' collections are currently on display. Your teens who love automotive will surely appreciate you taking them here!
7. A Meaty Visit to the Midwood Smokehouse
Teenagers in Charlotte were once so hopeless at finding the best barbecue joint in the city. Many indeed argue that Charlotte isn't the place for barbecue, and a prominent restaurateur Frank Scibelli had an obvious explanation for that. To achieve the best barbecues, you need a proper wood-fired smoker, which means more space for storing woodpiles, yet excess land is something Charlotte lacks. 
What to do with a teenager in Charlotte NC, who longs for some barbecue is no longer a question since Midwood Smokehouse opened its first barbecue joint in the city. Our advice for a first-timer is to go there with your teenagers and have a little of everything.
Its Carolina Pork is excellent, and the Prime Beef Brisket is to die for, thanks to the smoked flavored meat derived from the wood-fueled smoker we talked about earlier. For a taco fan, there are Tex-Mex Tacos of choice. You can try the literally and figuratively hot stuff here, The Hot Lips. But be prepared to set your tongue ablaze!
8. Carowinds, a Fun Place to Conquer Your Fears
The premier entertainment point Carowinds, always appears on the list of what to do with a teenager in Charlotte NC. It is undeniably a remarkable must-visit amusement park. It is also the right place for you to convince your teenagers to conquer their fears. In case you don't get it, we are talking about the Fury 235, the world's tallest and fastest Giga coaster at Carowinds!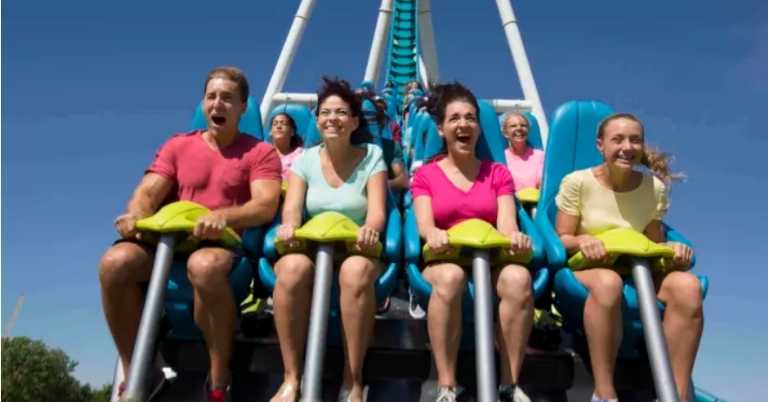 You are more than welcome to experience other rides with the same thrill level as the Fury 235, namely Intimidator, Electro-spin, and Copperhead Strike, to name a few. Carowinds understands that the positive emotion you get while at the park should last longer than a day. Thus, Carowinds lets you stay where you play at the SpringHill Suites Charlotte, right at Carowinds. 
9. Stoke will Get You Stoked
Stoke is a fantastic place to dine with your family, where live cooking and plating sessions in their open kitchen will get your teenagers hooked. This can be their highlight of the overall trip to the restaurant. It is hard to pick the best time to dine at Stoke since they will gladly serve you the best selection of locally sourced southern course meals all day.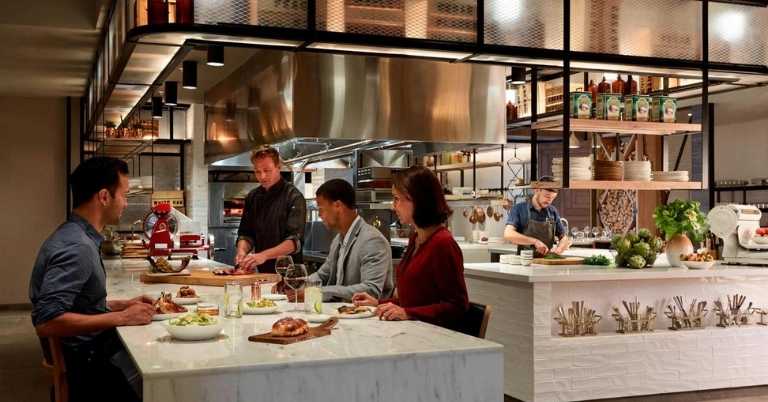 You can easily picture your teenagers obsessing with the Stoke Chicken Waffle at brunch and asking for more Wagyu burgers for dinner. As for dessert, we know you don't want to miss out on their special doughnut stuffed with diplomat cream and sprinkled with heath bar crumble, hands down the best artisanal doughnut in the city!
10. Visit the Levine Museum of the New South to Trace the City's History
Beneath the vibrant Charlotte is both beautiful and dark history. Levine Museum of the New South provides a great intro about the South, from the end of the Civil War to the prospective future. Hence, it is one of the right places for your teenagers to gain a deeper understanding of Southern-related issues, especially in terms of history and culture.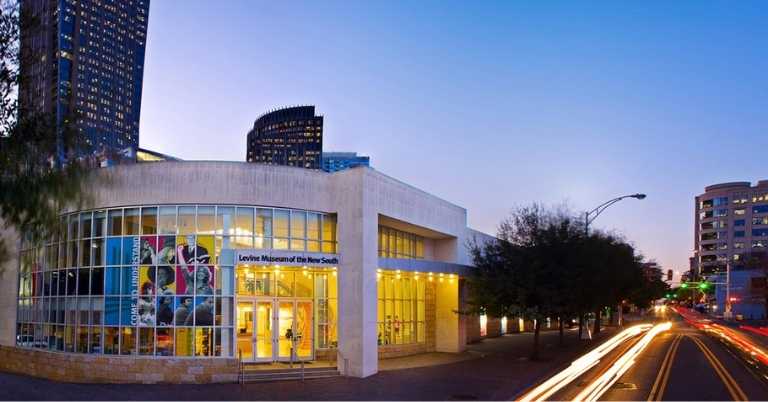 The museum facilitates the learning process through numerous interactive exhibits and installations, with the multi-sensory Cotton Fields to Skyscrapers: Reinventing Charlotte and the Carolina Piedmont in the New South as the permanent exhibit. Joining the display are the seasonal exhibits, among others, Anne Frank: History of Today which was showcased in March 2022, and Lumbee Indians: A People and A Place in November 2020. 
---
---
11. A Summer Day Trip to Carrigan Farms
When you are tired of thinking about what to do with a teenager in Charlotte, grab your car key and take the 30-minute drive from Charlotte to experience a hidden gem that will exceed your expectations.
Your teenagers can jump into or swim in the refreshing quarry at the Carrigan Farms. The family-owned farm also provides interesting things to do for your teenagers, including farm visits, fruit picking, aquatics classes, field trips, and any other related activities. 
Plan a visit in October for your teenagers to celebrate Halloween at the Carrigan Farms, in which the whole farm will be transformed into a thematic Scarrigan Farms. We love how innovative the farms can be in unlocking teenagers' thirst for adventure! 
12. Fine Dining at a Family-Run Restaurant Heirloom
Step out of your casual dining routine and let a more exclusive and elegant atmosphere come into play by having a fine dining experience at Heirloom. Adopting the farm-to-fork concept, Heirloom is a family-run restaurant where your teenagers can later find out that the older son of the family is the executive chef.
Meanwhile, the younger son handpicked the ingredients to make sure they only acquired the best ones. In addition, the daughter of the family is the main person behind its warm, country-inspired interior décor.
You can firsthand taste the interesting family story by ordering their staple, Mama Murph's cinnamon beard. It is made with their inherited recipe. Fine dining at Heirloom doesn't only present an opportunity for your teenagers to transform their basic table etiquette skills but also to learn about the family-run business will inspire them to build their own business someday. 
13. Explore Plaza Midwood, Another Hippest Neighborhood in the City
If your teenagers can't get enough of the NoDa district (we can neither), suggest to them another artsy gem in Charlotte as the alternative to one of the hippest neighborhoods, as we still have Plaza Midwood in store! Plaza Midwood, which was once a streetcar suburb, is home to some funky galleries, quirky shops, and nice bars.
Here, your teenagers will learn that the Plaza Midwood's strong community feel and attachment are deeply rooted in the history of the area being protected and preserved by the Plaza Midwood Neighborhood Association. History aside, there is plenty of amazing stuff you and your teenager can enjoy in this quaint, walkable area filled with small shops.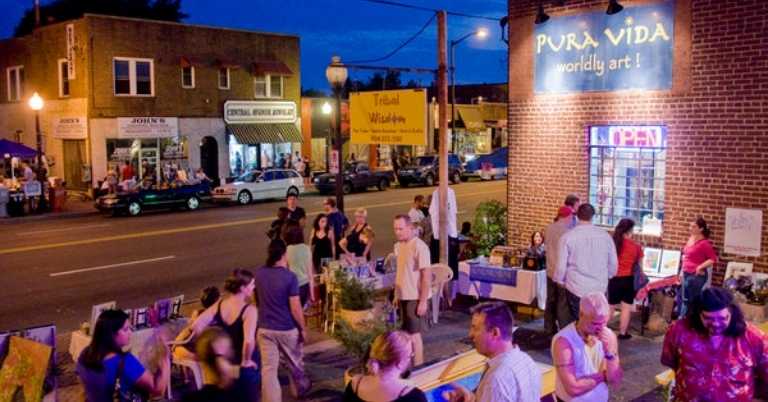 Adopting a new baby plant for your teenager can foster responsibility within them. They will learn a great deal from being a plant parent, as they should start a new routine of taking care of the plants. Choose your favorite plants and planters at Grow! For fun activities, you can indulge yourself in some good music while giving your teenagers ping pong 101 lessons at the Thomas Street Tavern.
14. The Not-So-Little Little Sugar Creek Greenway
Although Charlotte is famous for its greenery scenes, you can always add the amount of exposure to more greeneries in Charlotte. Go visit Little Sugar Creek Greenway for an easy stroll with your teenagers, and you will appreciate the nice creek views along the paved linear route.
Another thing we would like to confess is the name of Little Sugar Creek Greenway is so deceiving. The 4-mile-long greenway, which is perfect for biking, walking, and running, interconnects Charlotte's notable places, such as Freedom Park, Charlotte Nature Museum, and Central Piedmont Community College.  
15. Breakfast at the 7th Street Public Market
Who says you have to drive to the outskirts to have a taste of Charlotte's home-grown produce to support the local farmers? Stopped in for breakfast with your teenagers and grab a bite or two at the 7th Street Public Market.
At a glance, this place looks like a food hall. But the truth is, this is even more than just an urban food destination. Order Geno D's Pizza's breakfast pizza to enjoy the crunchy thin crust and amazing range of toppings. Or else, Momo Station is ready to serve you their delicious dumplings so you can bring a little piece of the Himalayas back home. 
16. Spot the Mint Museum in the Charlotte's Uptown Neighborhood
Strolling around the uptown, you and your teenagers will easily spot the urban gem of Levine Center for the Arts that houses various art venues, namely the Bechtler Museum of Modern Art, the Harvey B. Gantt Center for African-American Arts and Culture, the Knight Theater, the Duke Energy Center, and last but not least, the Mint Museum Uptown.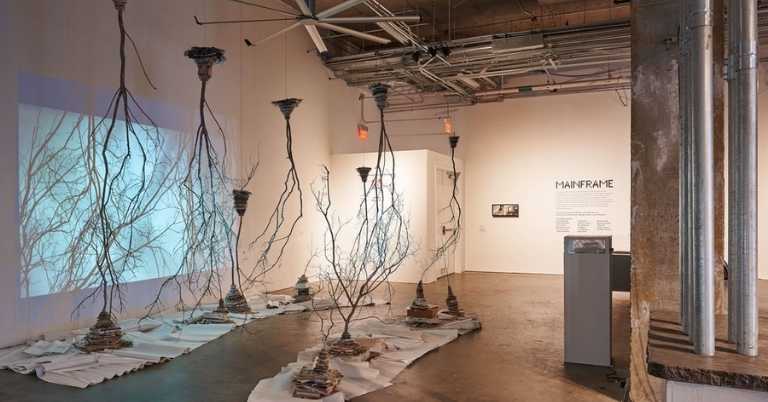 Whenever art talks take place in Charlotte, all eyes will be straight on the museum. The Mint Museum features Native American arts, modern and contemporary arts, patterns of history, European arts, decorative arts, and many more all the collections are arranged in two buildings of the Mint Museum, Mint Museum Uptown and Mint Museum Rudolph. Your teenagers can express their artistic aspirations through the NextGen program, where teenagers can view, discuss, and create art based on the collections and exhibits displayed in the museum. 
17. See the Sea Life at SEA LIFE Charlotte-Concord Aquarium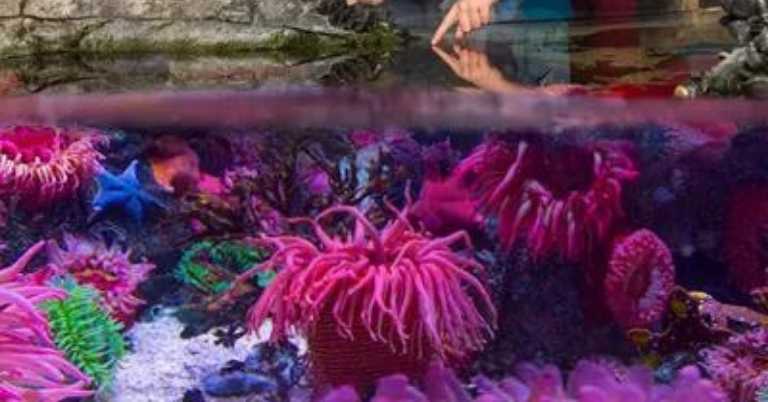 It's not every day your teenagers can encounter sea life, so when the opportunity comes, do seize it! At SEA LIFE Charlotte-Concord Aquarium, your teenagers can walk through the underwater ocean tunnel while having tropical sea creatures crossing over their heads, witness an underwater adventure through its ten dazzling exhibits, including Sea Turtle Rescue Center, Stingray Bay Exhibit, Interactive Touchpool, and many more. Oh, have we mentioned that your teenagers will get the chance to see the daily care of marine animals?
18. Lake Norman Trip: Parks Nearby
Lake Norman is a man-made lake in North Carolina and is situated in the northern part of Charlotte, to be precise. The lake has some towns nestled around its water's edge, such as Cornelius, Davidson, Huntersville, and Mooresville.
While you and your teenagers are native Charlotteans who know how to enjoy a waterfront lifestyle in Lake Norman in a way that most people don't, here we would suggest some additional activities to make the most of your time in and around Lake Norman.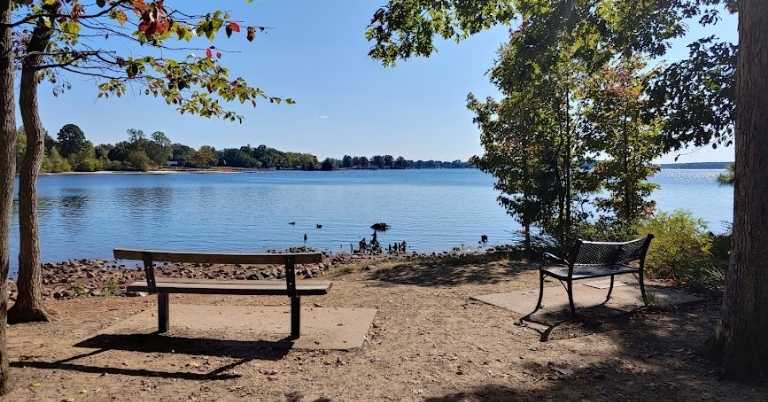 Sometimes even when you are in the middle of the largest artificial lake in North Carolina, you still long for a spacious park to accommodate your leisure needs. A 105-acre waterfront park the Jetton Park has a range of attractions your teenagers would thank you for taking them there. We can't mention only one thing we love the most about Jetton Park.
You will love everything about this park; nature trails, serene views, picnic shelters—all stuff you may take to loosen up. If your teenagers insist on tagging their furry friends along, opt for Ramsey Creek Park for its spacious dog park and beautiful artificial beach, while the wooden playground at Robbins Park is perfect for your younger kids. 
19. Lake Norman Trip: Lake Norman Farmers Market
The beauty of Lake Norman does not only reflect in the hospitality of its community but also in how agrotourism thrives on supporting the local produce and economy. If, during your stay in Lake Norman, you find yourself having a sudden urge to have freshly harvested products on your table, try to locate Mooresville's Josh's Farmers Market, which opens seven days a week.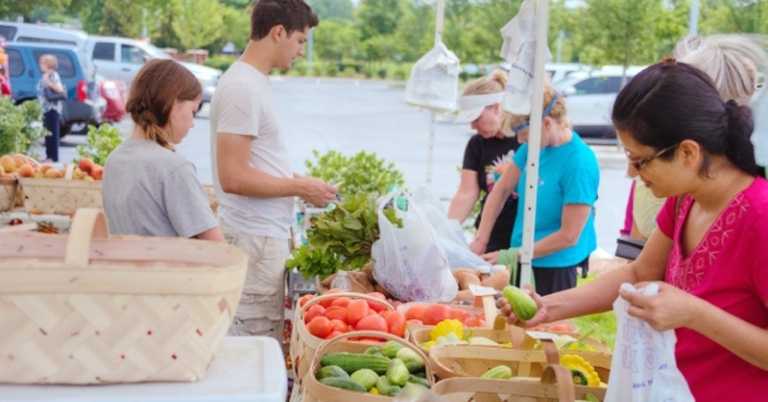 You can also put Davidson Farmers Market (hands down one of the best local farmers' markets!) and Huntersville Growers' Market as your Saturday routine on your agenda. Don't forget to take your teenagers with you since they will obtain useful knowledge about agrotourism, cultivate a sense of community, and learn how innovatively support local growers. 
20. Lake Norman Trip: Outdoor Movie Nights
Summer nights call for outdoor movie nights under the stars! Thick off your teenagers' bucket list by watching your preferred movies this summer at Cornelius' Outdoor Cinema Series where the movies will be displayed on an inflatable screen just across Lake Norman, or Huntersville's Movie in the Park, which takes place at Veteran Park.
You are more than welcome to bring your picnic blankets or lawn chair, snacks, and cool beverages, as well as a mini cooler, a couple of trash bags to clean up, and an insect repellent if needed. You can also bring a picnic chair to watch the movies and unwind.
---
Latest Post:
---
FAQ (Frequently Asked Questions)
How do I spend a day in Charlotte NC?
Museum hopping and food venture are always the best bet. Thrill-seekers will need a visit to Whitewater Center to get pumped. If your teenagers love nature as much as you do, spending a full day in Lake Norman or Carrigan Farms will do. 
What is there to do in Charlotte for 24 hours?
For one-stop entertainment, always refer to Charlotte's quirky districts of NoDa and Plaza Midtown. The districts offer plenty of interesting places for breakfast, yoga, brunch, lunch, dinner, and vibrant nightlife scenes.
Where can I hang out in Charlotte?
At the parks. Charlotte's parks are famous for their complete amenities. As the name suggests, Freedom Park gives you the freedom to choose what you want to do.
How do you help a bored teenager?
By letting their friends join in your fun-filled family outdoor activities at parks or museums. You will run out of ideas about what to do with a teenager in Charlotte even the ones who are hard to please.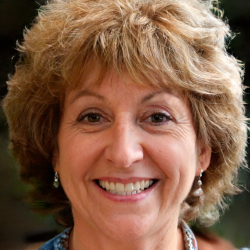 Latest posts by Suzy Prichard
(see all)