Welcome to Chicago, a great city in the United States that offers top significant destinations for all ages, including teenagers. The city is also full of perfect teenage destinations for those who look for family trips. You have a variety of exciting activities to do with your teenagers, like sports, outdoor activities, arts, beaches, museums, and other iconic landmarks. The city has many fun things to do, whether you enjoy the historical sites, stunning adventure spots, or free-admission destinations to pay places. All provide unforgettable vacation experiences like no other.
What to do with teenagers in Chicago during summer? There are so many fun activities to do with teenagers. Make sure to choose the best destinations for your family's travels. Are you getting confused about picking from the lists of destinations? Keep calm! We have put together the top 20 summer activities to do with teenagers in Chicago. Check this out!
1. Have fun at Go Ape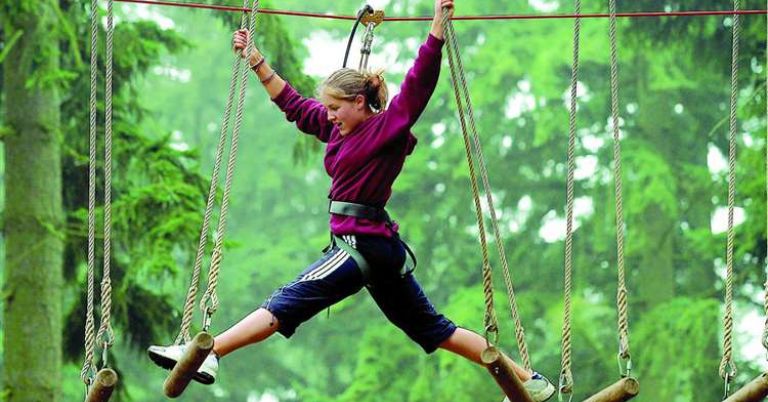 Get a taste of adventurous exploration with your teenager by visiting Go Ape. It provides impressive outdoor experiences, from dangling obstacles to top-trees explorations. This place ensures your children have more smiles, experiences, laughter, and parties. Go Ape is a perfect destination to spend holidays with beloved families.
Feel free to pick the best attractions for your teenager, like Treetop Adventure, Treetop Journey, Axe Throwing, and Monkey Drop. All deliver a fantastic outdoor experience to dare your teens' frights. Take your teens to enjoy the treetop adventure, coming with an original nature adventure. They do the tree-to-tree crossing activity. Your teens will have an outdoor experience like no other. Expose the natural adventures to your teens by taking them to all the attractions in Go Ape!
2. Fly with iFLY SkyDiving
Most teenagers love doing something challenging. You can invite them to try iFLY Indoor Skydiving. The destination offers a thrilling experience like floating in the open air. The Skydiving spot has wind tunnels to provide the ultimate activities from the low to the high. Don't worry! It is designed to deliver a safe flight experience. The host will facilitate helmets and flying suits for better safety. Getting high in the tunnels will build confidence, unforgettable memories, and unbelievable stories. You will not meet this kind of attraction in other places.
Spend your holidays and invite your teens to feel the taste of getting high at iFLY Indoor Skydiving. The destination is open to visitors of all ages, from 3 to 103. It provides a new flying experience for everyone. The world-class instructors will also accompany your teens to make fantastic flights. Are you ready to fly with your teenagers? Buy the tickets and get an extraordinary flying experience!
3. Play, Compete, and Relax at The Forge
Take your teenagers to extensive outdoor activities and dining options in the Forge. It has a vast 300-acre adventure park with the best adventure experiences for all interests, ages, and abilities. Let's play with various fun activities like Axe Throwing, Climb and Zipline adventure, Water Sports, Competitive Fun, Laser Tag, and many others. Choose the best exercises for your teenagers as you please!
The Forge also provides a perfect venue for various events. You can enjoy outdoor live music, summer camps, and more. While your teens are out, you are free to dine at restaurants. The destination presents a specialty eating experience for your family. If you are looking for an incredible family experience, The Forge welcomes you. Get special packages for all occasions.
4. Get lost at Escape Room in Chicago's Suburbs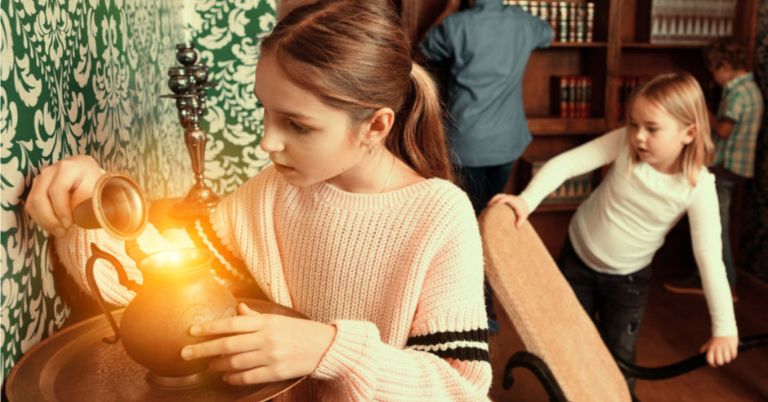 What to do with a teenager in Chicago during summer? Let's get lost at the Escape Room. It is one of the booming attractions in Chicago for family recreation. Invite your teens to the challenging activities! You will work with your teenagers to overcome game puzzles and finish the challenges. We recommend picking the light difficulty level. The goal is to build teamwork and boost your teens' confidence. This activity is a perfect option to enhance family bonding in a different atmosphere.
Make sure the selection of adventure! Several rooms come with enigmatic, horror, and mysterious themes. Check out the suitable adventure theme for a family adventure. The family-friendly theme is highly recommended to pass the time with your teens. Spending a night at the Escape Room with teens never goes wrong.
5. Bring teens to the Van Gogh Exhibit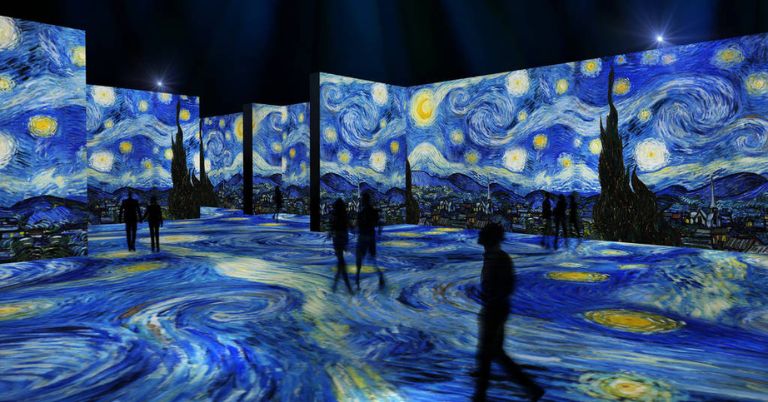 Are your teens crazy about the arts? Bring them to the Van Gogh Exhibition! The destination provides unique and innovative skills by Vincent Van Gogh. Just enjoy the immersive art like never before! The artworks focus on animation with attractive lighting and music as one exhibition. You will also see incredible moving pictures highlighting colors, details, and brushstrokes.
The animating projects illuminate most of the visitors' minds. It is amazing. Experience the next-level artwork with your teenagers. They will also find a variety of immersive paintings, from night scenes to the sunny landscape. You can thoroughly enjoy all the great arts in an unforgettable way. Give them ear plugs if your teens are sensitive to loud sounds and noises. At times, the music backdrop gets loud.
6. Pedal a Bike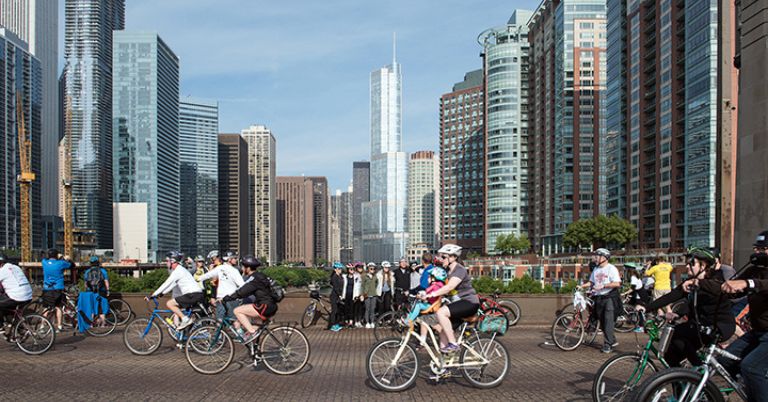 Summer is coming. It is the best time to ride a bike. You can invite your teens to enjoy the fresh outdoor by riding a bike. Whether you bike around the neighborhood, tour iconic landmarks, or have a relaxed ride around the city, you have tons of options for a family bike. Fortunately, most bike paths in Chicago are flat. Of course, the lower-stressed paths will be enjoyable for trips with teens.
Riding a bike is also an effective way to promote the whole family's health. It will improve mental and physical health through fun exercise. When you bring the teenagers to ride bikes, please make sure to use the proper bike safety equipment! You should also guide them to use the right bike path with discretion. Grab your bike! Let's have fun with the family riding bikes.
7. Take a Shoreline Water Taxi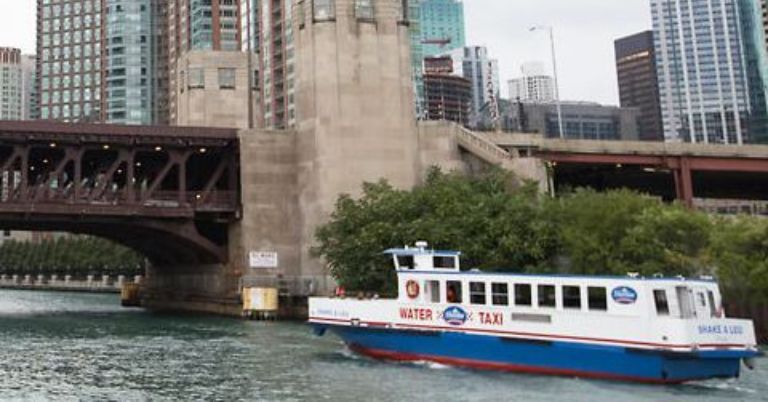 The next idea of what to do with a teenager in Chicago during summer is that you can get around the town with your family by taking a Shoreline river taxi. The water taxi service provides great routes to the best attractions in Chicago. There are some docks to support water trips. The docks deliver shot-cut access to the major landmarks like Union Station, Museum Campus, Michigan Avenue, the Wilis Tower, and Navy Pier. The river taxis depart from the Navy Pier to Michigan Avenue and the Union Station to the Willis Tower.
You can pick the best river tours as you please. The Shoreline Sightseeing provides an architectural river tour that runs 60-75 minutes. The Skyline Lake tour can be an alternative option to experience a river journey with your teens. You can also take the next-level river tour by taking the Fireworks Cruises.
8. Experience a Big Bus Tour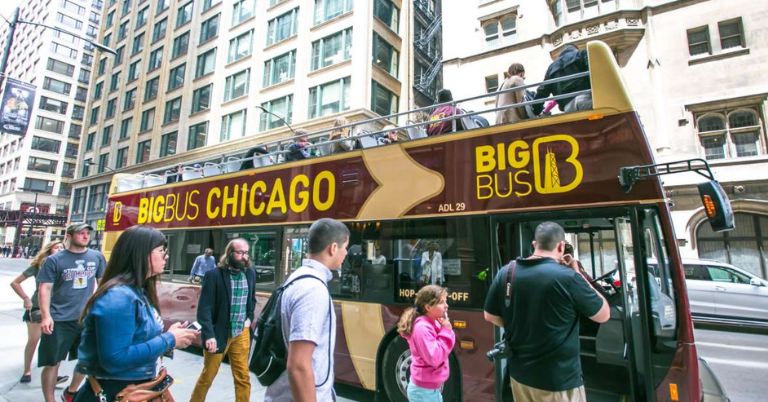 Get a new experience in city sightseeing with a Big Bus Chicago Tour. By hopping on the bus, your teens can easily explore iconic landmarks, ultimate skyscrapers, and spectacular buildings. Let your teens have the best introduction to the Chicago city. They will look eye-to-eye at the top landmarks like the Wilis Tower, Wrigley Building, and others.
Whether you pick a day or night bus tour, the bus ride is a perfect opportunity to lose your summer days with your beloved teens. Just relax and enjoy the sightseeing in the cityscape with its great offerings and experiences. You can hop on and hop off the bus as you please. Free up your family trip! Don't forget to capture the great moments during your bus tour.
9. Rent a Kayak, Paddle boat, and Paddle Board
Are you looking for a memorable experience on the water with your teenagers during summer? Enjoy the water-based activities at the Paddleboat Quarry. It is a natural local spot located in the Naperville Park District. The site should be on your trip list. It offers an excellent opportunity to explore nature with your family. There are kayaks, paddle boats, and paddle boards to ride.
Kayaking is an excellent spot to try. You can accompany your teenager by riding a kayak. Don't miss the paddle boats. The attractions provide an exciting experience on the water. Invite your teens to ride the boats together! Make sure to capture every moment when depending on the boats.
10. Get High at Skydeck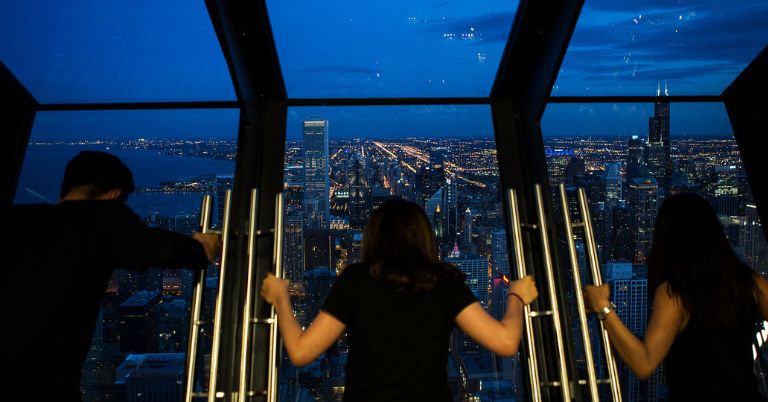 This one is also a great option for what to do with a teenager in Chicago during summer. Get high and enjoy Skydeck! The Willis Tower offers one of the most fantastic attractions in Chicago, the Skydeck. It is known as the most elevated observation deck in the country. The attraction is located on the 103rd floor of the Wilis Tower. Test your bravery by stepping onto the ledge and looking down. Your teens dare to overlook the city's beautiful scenery from a height. They can step into the glass tunnels to have an unforgettable experience.
Don't worry! The ledges are completely safe. You should take care of your teens during the glass tunnels. Besides the phenomenal ledges, the attraction also offers family activities like coloring pages, scavenger hunts, theater, and interactive exhibits
---
---
11. Go to Millennium Park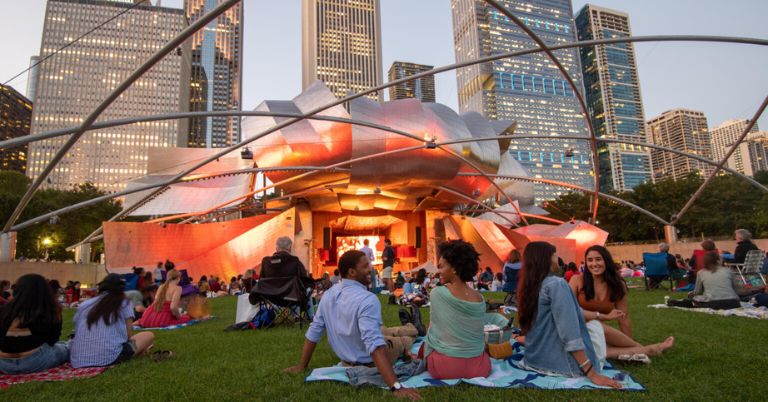 Millennium Park has a vast and beautiful park in the countryside. Allow your teens to get more vacation experience and enjoy fun activities during summer. The free-admission attraction is among Chicago's most-visited destinations by all ages and backgrounds. One of the most incredible spots is the "bean," a cloud gate made from many stainless steel pieces.
Most teens also love stopping and enjoying all the spots by capturing instragramable photos. Of course, your teenagers will be happy to spend time in the stunning park. This public park also offers a variety of cultural programs, like green spaces, theater events, bike rides, sightseeing, sports, dances, and others. Keep your eye on festivals and extraordinary events in Millennium Park.
12. Experience Wildlife at Lincoln Park Zoo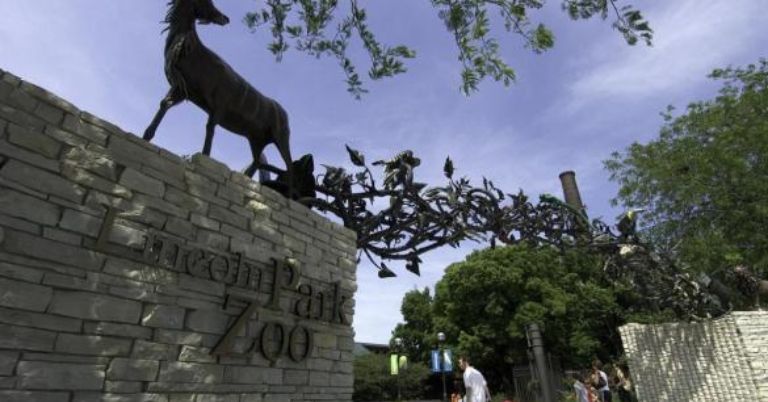 Another free-admission attraction for teenagers in Chicago during summer is Lincoln Park Zoo. Expose your teens to natural wildlife and unique animals on display. The zoo is known as the oldest free-admission zoo in the United States. It is also an accessible spot to spend your day with your beloved family. With a wide walking path, beautiful landscape, and inviting atmosphere, the Lincon Park Zoo is undoubtedly a perfect place to lose your day.
The zoo provides exciting attractions. One is Pritzker Family Children's Zoo. The exhibit allows your family to meet with beavers, river otters, black bears, and red wolves. Enjoy watching the animals interacting with each other! You teenagers also have the opportunity to look eye-on-eye with the pigmy hippos and dwarf crocodiles at the Regenstein African Journey Exhibit. They can also observe gorillas, chimpanzees, apes, giraffes, and others. Get an experience by inviting your children to watch a lovely array of animals.
13. Walk through at Adler Planetarium
Most teens love excitement. The Adler Planetarium brings something exciting for your beloved teens. Get an opportunity to enjoy the oldest planetarium in the country sides. The spot provides special exhibitions, immersive programs, and exciting events. The mission of the planetarium is to connect people and science.
Don't miss the theater program! It offers a variety of great programs, including Planet Nine, Destination Solar System, Skywatch live, Welcome to the Universe, and One World, One Sky. The program encourages your teenagers to level up their knowledge about the stars.
Explore the universe by walking through the interactive exhibits. Mission Moon is the most-visited exhibit to learn about the journey of astronauts. The "What is a planet?" exhibit exposes the universe's issues to your teenagers. All the exhibits provide an immersive and fascinating experience.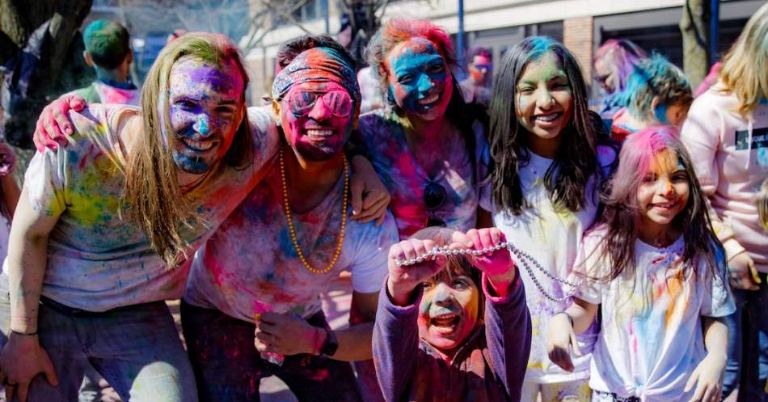 Navy Pier is a complete attraction in the countryside. Invite your teens to explore more experiences in this spectacular place. The Pier provides the perfect spots for culture, public programs, shopping, dining, and more. With its vast landscaped garden, your teenagers are free to have fun and engaging activities during summer. Dare your teens to stimulate their senses, level up their spirits, and ignite their imagination!
Get a taste of the ultimate Ferris Wheel! It is the most challenging attraction for teenagers in the countryside. They have spectacular views of Lake Michigan and Chicago city through the wheel. Take your teens to hop on the lake cruise in the evening. It offers memorable activities for a family trip. End your trip by stopping at an array of outdoor restaurants.
15. See Water Animals at Shedd Aquarium
Welcome to the most-visited aquarium in Chicago. If you want the best things to do with your teenagers in Chicago, visiting the Shedd Aquarium is a perfect option. Take your teens to explore a wide range of underwater animals and ecosystems, from the Great Lakes to the big rivers of Asia.
Don't miss the most iconic exhibit at the Shedd Aquarium, the Caribbean Reef. Your teenagers can have a 360-degree tour of the fantastic underwater reef. It is inviting. Free up to look eye-to-eye with the unique animals on the vast display. Experience the Wild Reef Shark Feeding Tour! It allows your teenagers to get close to sharks, sea stars, and coral.
16. Hop on Chicago Helicopter Tour
Taking a Chicago Helicopter tour is the most challenging thing to do with your teenagers during summer. You get a bird's eye view of the city and its iconic landmarks. Instead of observatory decks, you have the opportunity to head to the beautiful skies like no other. Whether you take a day or night tour, hopping on the helicopter offers an outstanding experience. Let your teenagers learn more about Chicago's famous buildings, landmarks, and history with different perspectives and experiences.
The 45-minute helicopter ride provides sweeping views of the city and an aerial look at popular sites like Wrigley Field, Navy Park, Millennium Park, and others. The scenic tour can accommodate up to 3 people. So, invite your teenagers and take the fantastic flight tours!
17. Explore history at the Field Museum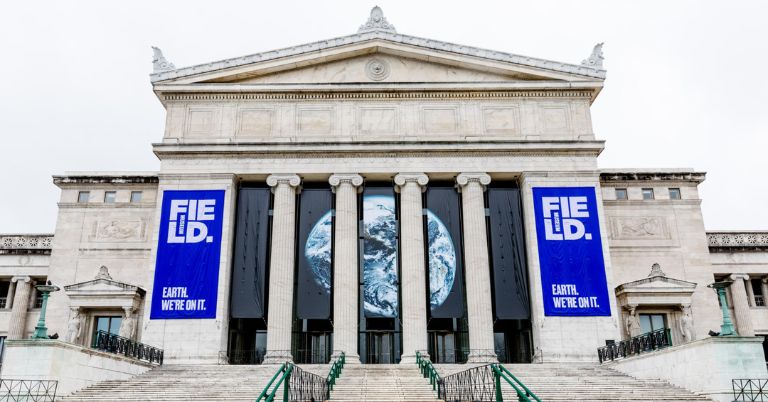 Introduce your teenagers to natural history at the Field Museum! It belongs to one of the best museums in the country. This historical spot offers an array of immersive exhibits. You are free to explore unique collections, from ancient artifacts to the latest discoveries. The museum has more than 24 million collections presenting historical and unique objects.
Get close to the ancient civilizations. Take your teenagers to explore the ancient Egyptian artifacts! Of course, it is incredible. They are entirely excited to meet something unique from the old life. It offers various great exhibits, including the Cyrus Tang Hall of China, Evolving Planet, Ancient America, Inside Ancient Egypt, and more. Let's start your historical journey with the Inside Ancient Egypt exhibit. It is a most-watched exhibit that your teens will love.
18. Join Architecture River Tour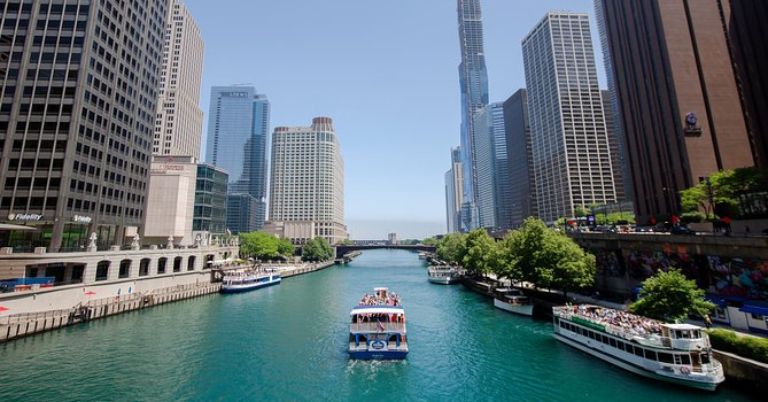 Are your teenagers crazy about architecture? Take them to have Chicago's architecture river tour. It is the best way to enjoy the Chicago architecture and skyline attractively. There are many hundred-year buildings by Daniel Burnham, Frank Lloyd Wright, Louis Sullivan, and others. They will appreciate the architectural designs and styles from a river tour.
The river tour offers the perfect family-traveling options to adore the significant Chicago landmarks and skyscrapers. Get your phone or camera to capture the scenic view from the boat!
19. Take Underground Donut Tour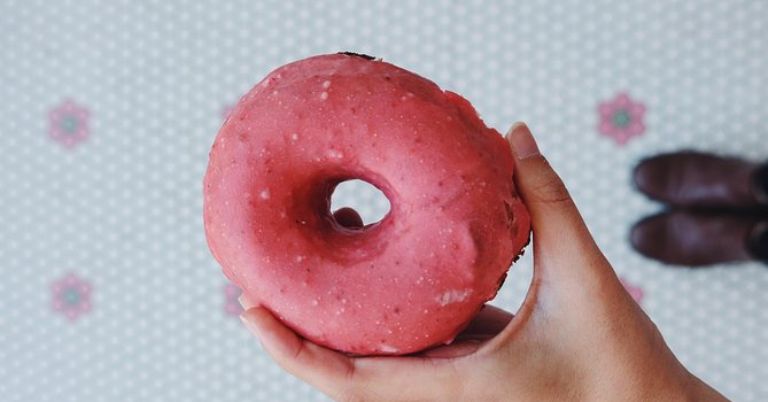 Your teenagers may love biting donuts. Take them on this Donut tour. It is a fascinating food tour in the Windy City. Have a deep exploration of the delicious donuts offered in the city. The tour allows the participants to experience the favorite donut varieties around Chicago. There are many available tastings, like nut-free, gluten, and vegan options. Free up to savor all kinds of best donuts, including cream-filled, glazed, and more donut styles.
20. Dine in Lou Malnatis' Pizzeria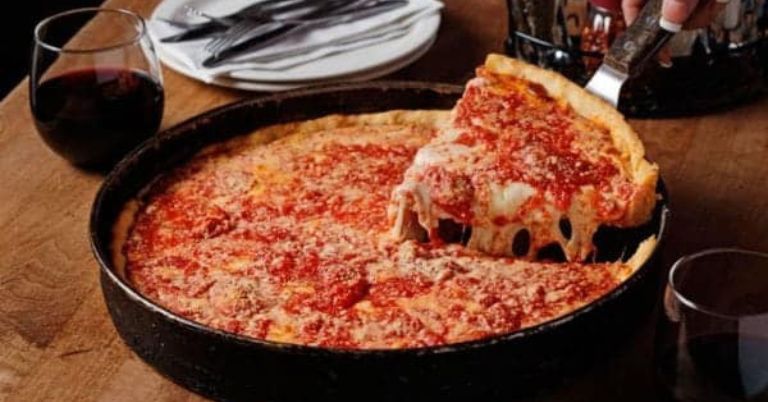 What to do with a teenager in Chicago during summer? Eating pizza is the best way. A trip to Chicago is incomplete without tasting Lou Malnati's pizzeria. It is one of the most famous pizzerias in the country. If your teenagers enjoy deep-dish pizza, this pizzeria is a perfect place to fulfill their happiness.
This pizzeria comes with a variety of pizza tastings. You can order pepperoni, gluten-free sausage and cheese, gluten-free pepperoni, and crustless. If you love light-tasting pizza, just take the veggie. You can savor the pizza with green peppers, onions, and mushrooms. Eating pizza with your teenagers will build and improve the family bond. Build a warm atmosphere to have a deep talk with your teenagers. Your teens are also free to share their problems or experiences.
---
Latest Posts:
---
What teenagers can do over the summer?
Teenagers have an array of fun activities over the summer. They can gain inviting things to do, like gaining more experience by taking a summer camp, visiting a museum, getting closer to natural spots, and others.
What should a 16 year old do over the summer?
Teenagers aged 16 can learn something new, have a fantastic adventure, join extensive summer camps, improve their life skills, and volunteer in a social community during the summer.
How do I entertain my teenager in the summer?
You can take your teens to visit exciting attractions in the city in the summer. Invite them to ride a bike for a fun family trip. The activity will promote fun and healthy activities. Expose the history and ethnical experience by seeing the best collections at the museums.
What do middle schoolers do in the summer?
You can learn technology, computers, languages, and others in the summer. Don't miss the opportunity to gain the skill based on your interest. Many summer camps and programs are open to participants willing to elevate their skills and experience.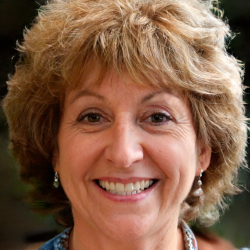 Latest posts by Suzy Prichard
(see all)