Philadelphia, mostly referred to as "Philly," is an iconic city located in the state of Pennsylvania. Most teenagers and even some parents must have heard about this city, especially from the Fresh Prince of Bel Air, sung by Will Smith for the parents. For any Will Smith fans, don't forget to stop by the Will Smith mural at 4545 Girard Avenue, across from the Global Leadership Academy Charter School. Fear not, fellow Kevin Hart fans, we haven't forgotten about the Kevin Hart mural at 3653 Germantown Avenue in the Hunting Park neighborhood of Philadelphia. Having these amazing spots, you may wonder what kind of fun things to do in Philadelphia with teens.
Now for the main ideas. Philadelphia is mostly known for its revolutionary history, so for any history buff, this is another place to add to your list of travels. As for the people here, you can count on the fact that the people in Philadelphia are very friendly to the point that it's even called the "City of Brotherly Love." So, if you are already interested, the best things haven't even started yet. Here are the top 20 things to do in Philadelphia with teenagers, whether you are a teenager yourself or you have a teenager of your own. Let's get started.
1. Visit the Liberty Bell Center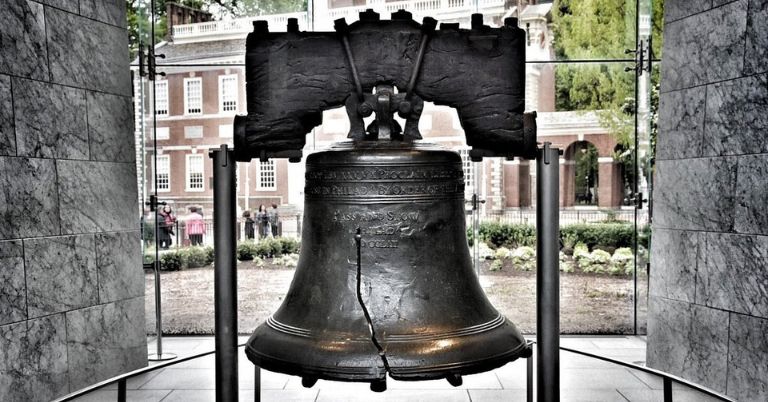 The Liberty Bell Center is located in the National Historical Park of Pennsylvania. You can take a walk around the park and even have a nice rest after your long day, especially with your teenagers. After visiting the Liberty Bell, you can start strolling around the area to enjoy the Philadelphia experience.
There are a variety of places you can start exploring. If you haven't visited Independence Hall and want to continue your journey to pay your respects, start exploring Independence Hall. Meanwhile, there are a variety of cuisines nearby if you are looking for a place to eat. The city is full of restaurants that serve the best food from Asia, Europe, and other places in your area. It's one of the most fun things to do in Philadelphia with teens.
2. Join a Summer Camp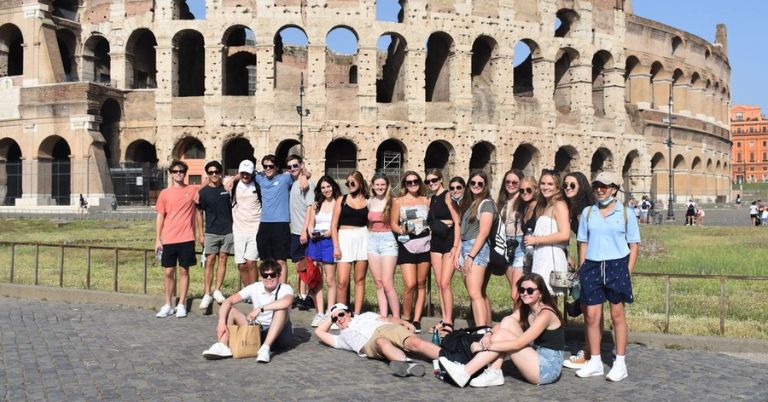 If summer break is around the corner, and you are looking for an activity in Philadelphia, why not try signing your teenager up for a summer camp? There are lots of summer camp programs here in Philadelphia for teenagers, whether they're from a non-profit organization or a university. Summer camps are important for teenagers, especially for those who enjoy a specific field. They will feel like they belong there, and it will help to boost their confidence. It's a very healthy activity for teenagers, knowing they will have new friends from around the states.
There's a salvation army Kroc Center which a non-profit organization runs. In addition, there's the Pennsylvania Academy of the Fine Arts Summer Camp for any art enthusiast. You can also spot imagination tech camps for those who enjoy technology and computer programming. And the most famous one of all is the Travel for Teens Summer Camp, which is designed for teenagers to have a good time with spontaneity as well as counselors who know the culture and area well. 
3. Philadelphia's Magic Garden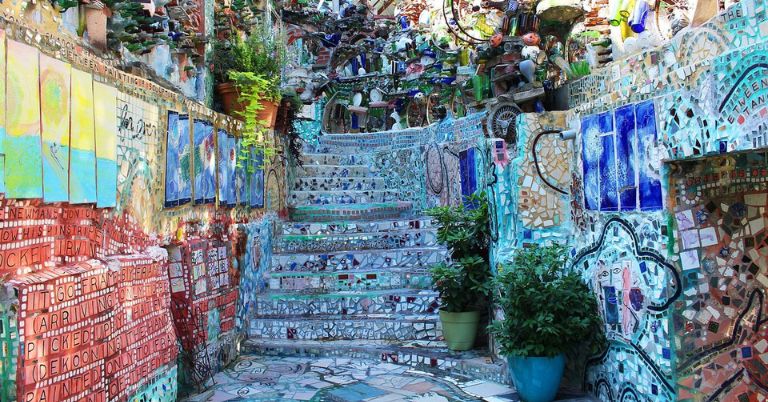 One of the fun things to do in Philadelphia with teens is to visit Philadelphia's magic garden. This photogenic place is a preserved and unique environment. It is filled with sculptures, murals, and a fully tiled indoor space. Moreover, taking pictures here will be the only thing you will be doing, especially if you are here with your friends or family. We recommend taking turns in capturing each other's pictures in different places and angles since this place is full of visionary mosaic art made by Isiah Zagar, who is a well-known American mosaic artist based in Philadelphia. 
All of Isiah's murals are also found around the magic garden. His largest artwork, aside from the fully tiled indoor space, is the large outdoor mosaic sculpture garden that spans half a block on South Street. Every art enthusiast should definitely stop by and take a look around Philadelphia's Magic Garden. In addition, if you're looking for a place to take mesmerizing pictures here in Philadelphia for your scrapbook, social media posts, or anything else, then you should take one over here.
4. Ride a Segway
Now the Segway tour in Philadelphia is one fun and relaxing way to tour around the city. It's also one way you can visit the landmarks here in Philadelphia. You can tour Philadelphia's Magic Garden on a Segway through the South Streets, the National Historical Park Pennsylvania, Independence Hall, and others. On their website, you can book a Segway tour, and you can get a guided tour of the city. It's also important to know that a parent must accompany any teenager under 18 years old.
Furthermore, we really advise you to check out their website called "Philly by Segway" before booking a tour. You have the option to choose whether you wish to do a tour of the city, the murals around the city, or a cheesesteak tour. You can also choose whether you want to do the tour for an hour or two. However, this is only for the city adventure tour, while the cheesesteak tour and the mural tour will run for two whole hours.
5. Try the Treetop Quest Philly
Try the Treetop Quest Philly. It's one of the fun things to do in Philadelphia with teens. It's a great and fun activity to do with your family and a perfect way to bond together as a family. You will be faced with many fun challenges here, both physically and mentally. There are over 60 obstacles, and you will get to try out as much as you want for the next two and a half hours.
There's even a certain level for certain courses. You can try and work your way up the level. Challenge yourself, have a small competition with your family for fun, and enjoy the ride while sliding the ziplines after making your way to the top of the tree. Having fun while exercising effortlessly is the best way to enjoy the weekend and stay in shape. Prices for certain ages can be found on their website. Try checking the Treetop Quest Philly out. It's all worth it!
6. Visit the Franklin Institute Science Museum
This museum is one of America's oldest centers for science education and other fun events in Philadelphia. The Franklin Institute was founded in honor of America's first scientist Benjamin Franklin. Today, not many people are really interested in touring museums other than paying their respects and others. But as for the Franklin Institute Science Museum, it has a lot to offer other than its history and is an interesting place to stop by. 
It also houses the Benjamin Franklin National Memorial for anyone who is interested in its history. The newest exhibition is the Harry Potter Exhibition. It will stay until September 2022. All fellow astronomers will have an observatory to view the magnificent night skies. Additionally, you will be able to see planets, stars, and even the international space station. For more information, you can check out their website or drop by the museum when you are here in Philadelphia.
7. Try Skating at the Blue Cross RiverRink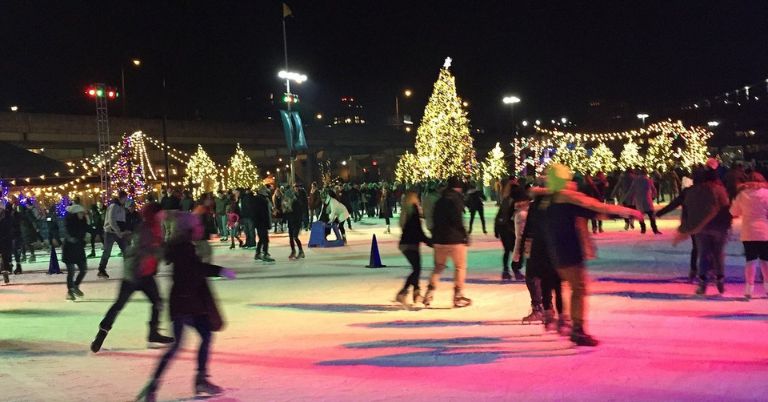 If you are wondering whether they actually can go skating in Philadelphia, then the answer is yes. First established in 1994, the Blue Cross RiverRink was originally a full-size ice skating rink. But today, it operates as an ice skating rink only during the winter, while it operates as a roller skating rink during the summer. Another great destination to stop by for a family trip or vacation with your friends. 
However, you should know that this place is packed. Hence, try to book in advance at least a day or two through their website before you actually want to try skating here. After you are done skating or need to take a break, they provide food and beverages here as well. Look up the Blue Cross RiverRink online and book a ticket.
8. Do an Escape Room Game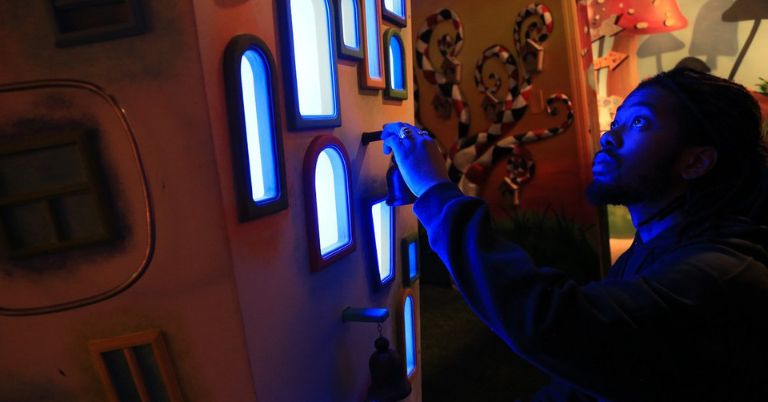 Another great way to spend your time in Philadelphia especially for teenagers is to do some escape rooms. Escape rooms are a trending game and were featured in a movie once. The objective of the game is to escape the room with various clues lying around and to solve small puzzles that can be found around. Some escape rooms are easy, some are hard. Some places even provide levels for certain difficulties.
Try challenging yourself with your family or friends to find clues, solve puzzles, and escape the room. Some escape rooms in Philadelphia, such as MindEscape, Escape the 1980s, Liberty Escape Rooms, Amazing Escape Games, and Olde City, have received good reviews. They are known for their fun and challenging escape rooms. Moreover, there are many escape rooms in Philadelphia. But some of the popular ones that most people tend to go to and have received good reviews are the ones listed previously.
9. Visit the Valley to Summit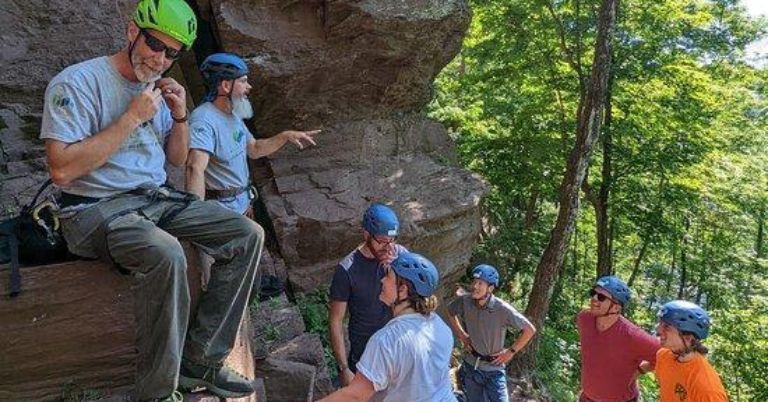 One of the most recommended fun things to do in Philadelphia with teens is in the Valley to Summit. It's one of the best-rated places to do all sorts of outdoor nature-based activities. You can choose rock climbing, day hikes, canoeing, backpacking, and many more fun activities to try. They provide guided wilderness adventures, workshops, and courses that are nationally recognized. In addition, a good family hike here should be on your to-do list or a summer break here for any teenagers and your friends. 
As with the Treetop experience, you also get to have fun while staying in shape here since you will be working out either your legs or your arms. It's full of endless activities here, as the overall goal of the Valley to Summit is to recreate a responsible manner that protects the environment while simultaneously enhancing people's interactions with nature.
10. Kick Axe Throwing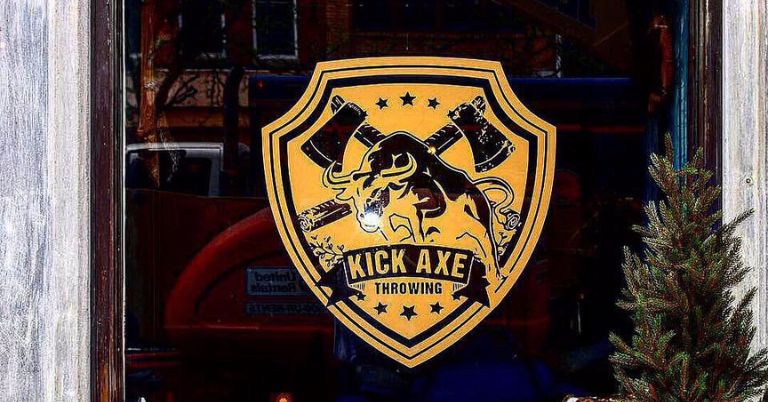 Interested in playing something exciting with your friends or family? The Philadelphia Kick Axe Throwing is a bar and an urban axe-throwing lodge and other fun things to do in Philadelphia with teens. Fear not, for they have professional instructors to teach you how to throw the axe properly as well as supervise you. 
According to its website, while walk-ins are welcome, it's recommended to make a reservation. They serve craft cocktails, wine, and even specialize in parties, and offer a beautiful venue. Despite serving some alcohol, obviously, you are not allowed to drink and start throwing axes. 
11. Speed Raceway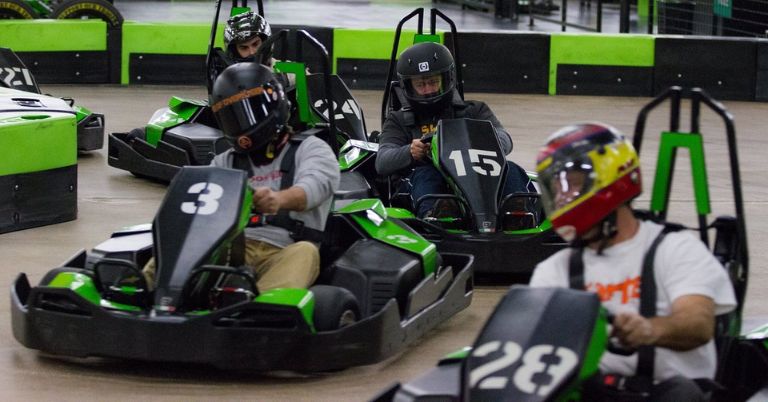 Speed away in your go karts here in Speed Raceway. It is surprisingly the largest indoor electric kart racing facility in the state of Pennsylvania. So, what can't you do here? Anyone who loves racing will definitely have a blast here, with friends or family all the same, as long as you've got someone to race with. It's all fun and games.
You can ask your family to join and have a lively race together. Or perhaps, have a deal that the winner will pay the bills! Suppose you want to celebrate your teen's birthday. In this case, you can book an appointment to have a private birthday party here. This is definitely one of the fun things to do in Philadelphia with teens.
12. Check out the Philadelphia Historical Independence Walk in the Independence Hall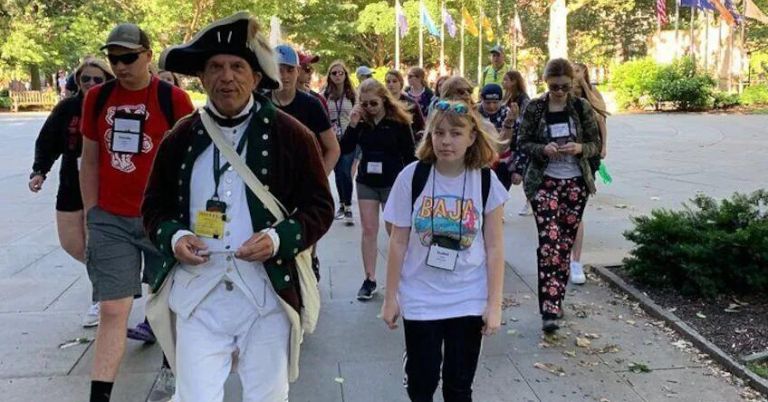 Another historical activity for you to do in Philadelphia is exploring the Philadephia Historical Independence Walk Hall. The building where the Declaration of Independence and the U.S constitution were signed, the independence hall hosts a historical independence tour. This is one of the recommended fun things to do in Philadelphia with teens.
Unlike the Liberty Bell Center, this is a guided tour in which they will provide you with a proper guide. The staff will dress accordingly and give you more detailed information on the historical event that took place. However, this activity may seem boring for those teens who aren't interested in history. So, make sure they are excited about it to make the tour a blast!
13. Ride the Double Decker Bus at Night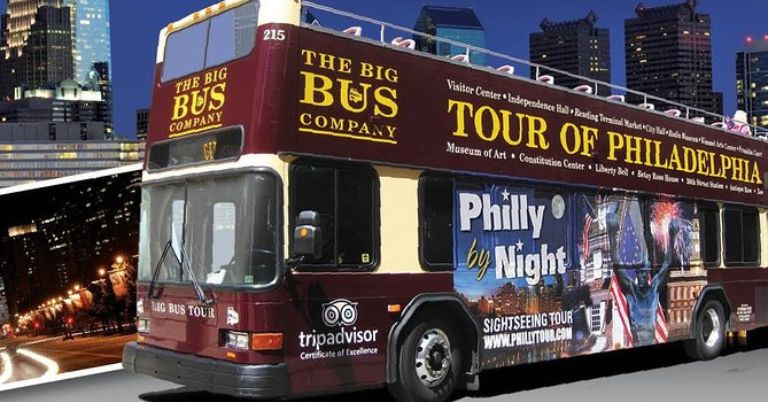 The Philly by Night Double Decker Bus Tour is the perfect thing to do if you don't feel like walking around the city to do some sightseeing. It's also a great way to end the day when you still wish to do some more exploring of the city. Just hop on the bus with your friends or family, take a seat, and enjoy the tour.
The view of Philadelphia at night is a sight to see. So be sure to try the Philly by Night Double Decker Bus tour to get the best night scene. As for the bus stop, you can come to 1201 Market Street, with Guest Entrance At 1200 Filbert St, Philadelphia.
14. Explore the Museum of the American Revolution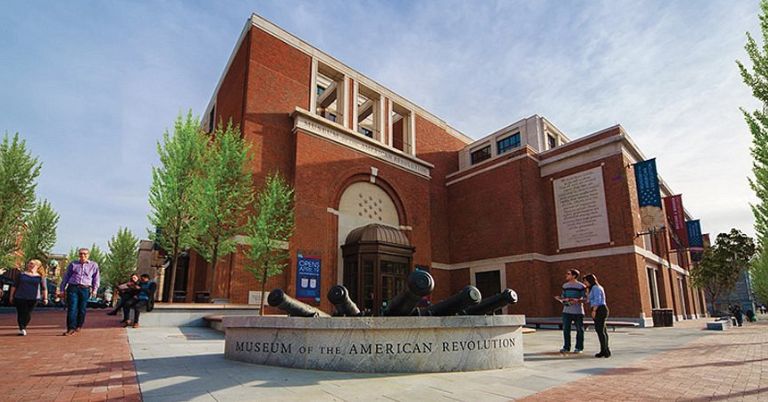 If you want to explore more about American history, Philadephia is the right city to go on the trip. The city is rich with history, especially about American Revolution. For that reason, there is a museum intended to remember the extensive contribution Philadelphia had to the American Revolution.
You can explore the Museum of the American Revolution to get more information about various events, more perspectives about the American Revolution, and many more. The best thing is that it's located not far from the independence hall. So if you just finished your tour in the independence hall, then come on over to the Museum of the American Revolution.
15. Ristorante Pesto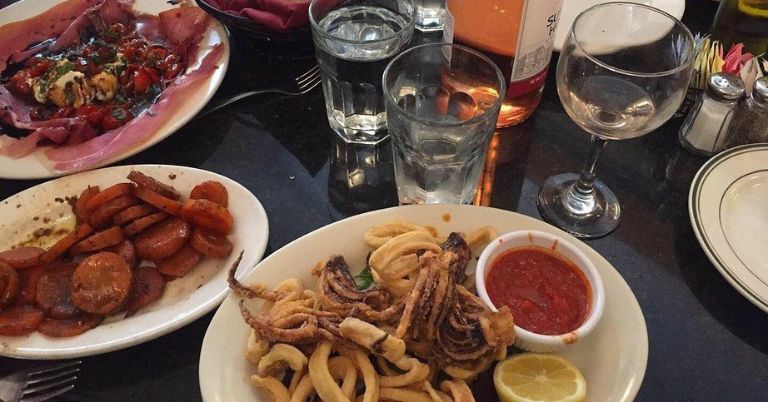 Alright, now let's move on to the cuisines here in Philadelphia. While there is a food tour, we recommend you bring your friends or family here first, the Ristorante Pesto. A local Italian cuisine and vegetarian friendly with vegan options, this way everyone gets to enjoy their meal in their own diet.
In addition to authentic spaghetti or pasta, we recommend you have a taste of gnocchi and risotto. For dessert, tiramisu is a must-try! This is definitely a great idea for some fun things to do in Philadelphia with teens. This restaurant will surely be on the food tour, but if you wish to just stop by for a meal with your family or friends, this is the recommended place to go.
16. Book a Food Tour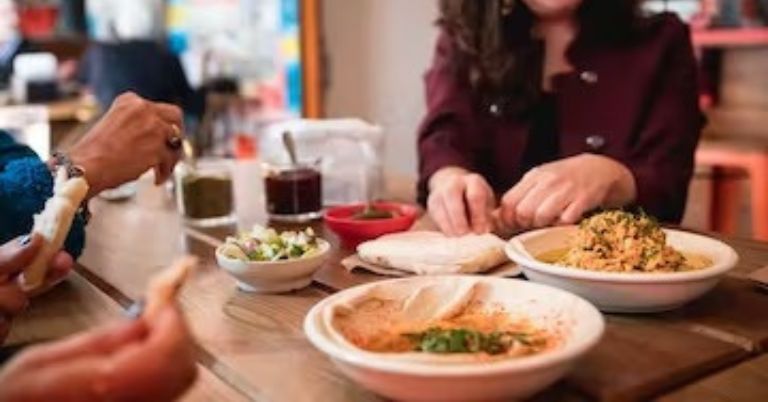 The food tour is definitely the one thing all foodies would love to do. Whether it's for your love of food, social media posts, or just a thing you wish to do with your friends or family considering it's the one thing you all have in common which is you all love food.
We highly encourage you to book the tour, especially if your teens have good taste in food and love to explore the culinary world from other states and countries. The food tour starts at the city's Masonic Temple, and from there, you and your group will start a variety of food samples that will equal a full meal. Make sure to empty your tummy if you don't want it gets bloated!
17. Spend a Day in Amish Country
Most people may have heard of the Amish village and have a certain image in their heads. For those who are curious about what Amish people and lifestyle really are about, you can experience it first-hand here in Amish country just right outside of Philadelphia.
You and your teenagers will witness a fascinating culture that is found in the rural farmlands and get to clear up any misconceptions and myths you may have heard about the Amish country throughout your life. Your tour will start in Lancaster County, to which you and your group will be driven to Amish country.
18. Self Guided Tour of the Betsy Ross House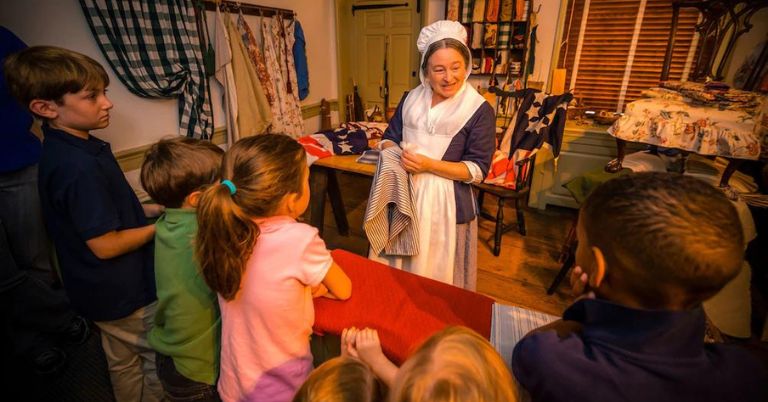 Philadelphia is indeed a city rich in American history. Therefore, it's not complete to explore Philadelphia without checking out all the valuable American history you can find and learn about with your friends or family. Try checking out the Betsy Ross House for a self-guided tour around the house.
You will get to have an interactive and educational tour around the house of the woman who sewed the first American flag. This kind of tour allows you to manage your time accordingly to your schedule and your family's pace. Nonetheless, the information you get may not be as detailed as the guided one. But for a first-timer trip, this is worth trying!
19. Check out the Musical History Tour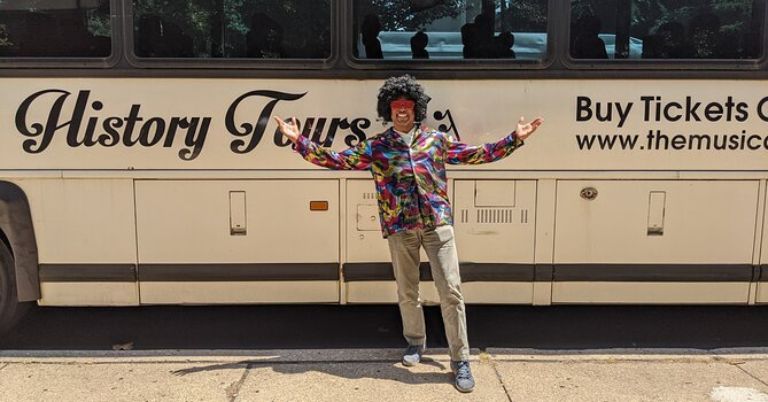 With all the history, outdoor activities, and summer camps here, there seemed to be something missing for any fellow music lovers. Well, the musical history tour is here for you. A special music-themed tour with historical facts, entertaining sights, and of course, a mix of songs. This tour gives a live narration using audio headphones so that you can enjoy the experience even better. 
Most travelers can participate, and service animals are even allowed. So if one of your friends or families has a service animal, fear not, for the musical history tour allows your service animal to tag along for the ride.
20. Take a Dark History Walking Tour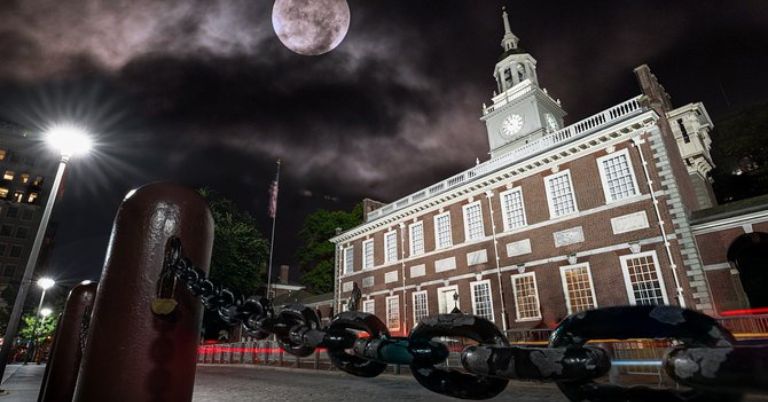 For any horror or thriller lovers, now's your time to have your theme up. The Ghosts of Philly Haunted Dark History Walking Tour will tell you stories of hauntings and unexplained happenings that have occurred in Old City Philadelphia. Many teenagers who love horror-themed places have given good reviews.
You will still get a history lesson throughout the tour as you will get to pass by the Liberty Bell and Independence Hall. Learn all about the spooky occurrences from your guide, and get some new perspective of Philadelphia as you go along the after-dark tour. It's surely an experience for anyone brave enough to hear horror stories that are based on true stories.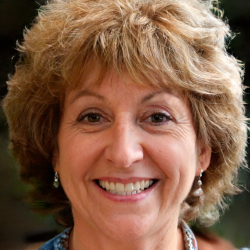 Latest posts by Suzy Prichard
(see all)