The most awaited season of the year is finally here. The heat, the sweat, and the longer daytime aren't going to stop teenagers from having the most exciting days. The same goes for Philadelphia. Everything comes to life during summer. There are colorful parties and festivals, and most restaurants and bars have their customers on outdoor terraces and rooftops. The City of Brotherly Love offers endless options for teenagers to have a memorable holiday.
Below, we have gathered a list of 20 activities so you don't have to worry about what to do with a teenager in Philadelphia during summer. Prepare your notes and dive down to the list below.
1. Visit Blue Cross RiverRink (view map)
Here is the Delaware River Waterfront event that offers excellent things to do with a teenager in Philadelphia during summer is the Blue Cross RiverRink. The colorful Ferris wheel and vibrant designs will immediately grab your attention once you arrive here. What to do next is you can begin the fun by roller skating, playing games and arcades, or going on rides.
This is one of the most recommended activities because it has amusements for both younger and older teenagers. It is even better because after you have exhausted yourselves, you can glide to the neighboring site, Spruce Street Harbor Park.
2. Watch performances at Desales University's theatres (view map)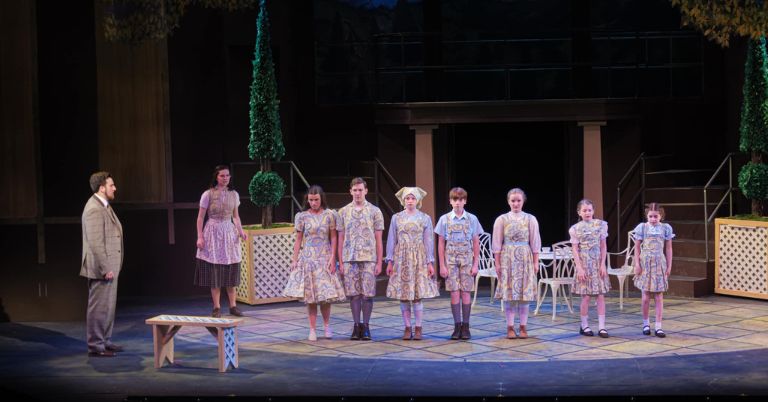 DeSales University has one of the most outstanding theater programs in Philly. We recommend this place, especially for teenagers who would like to watch and learn more about the performing arts.
What we love about DeSales University is their highly inspiring students. You can feel their genuine love for performing by watching them on stage. They know what to do to make the audience engaged. Because the theater is located in their university, you can also give your teenagers a glimpse of university students' life.
3. Visit The Franklin Institute for the Harry Potter Exhibition (view map)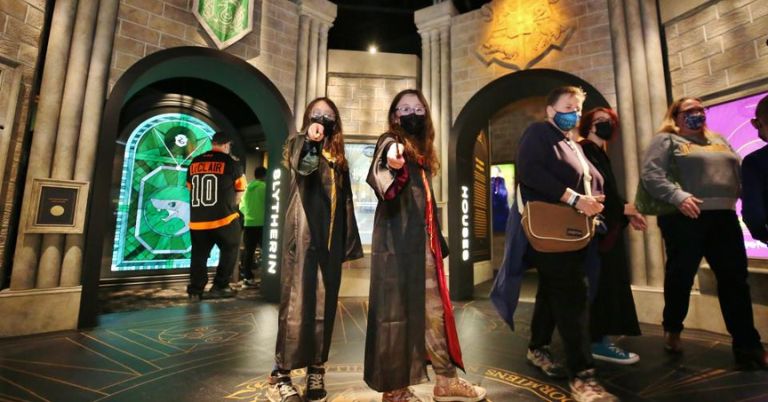 Calling out teenage Potterheads around the world to The Franklin Institute this summer. We are stupefied by how real it feels when you enter the exhibition. Floating candles, potion vials with book spells, everything you would imagine if you went to Hogwarts. Teenagers who want to see which house they belong to must understand what to do. Yes, the Sorting Hat is present and works like the story.
Harry Potter is a beloved franchise by many people, so if you plan on visiting this place, you might worry about the parking space. However, The Franklin Institute has prepared some other sites you can use to park your car safely. They aren't too far from the location so that you can cross this one out of your concern.
4. Book Night Tours: Summer Twilight at Eastern State Penitentiary (view map)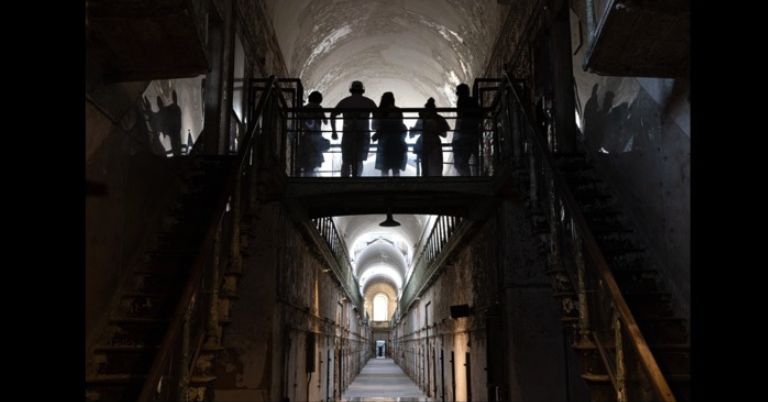 Are your teenagers brave enough to take this tour? Explore what once was a place to put notorious criminals behind bars when the sun goes down. With the remaining sunlight reflected on the damp walls, you might find some things that aren't there during daylight.
Night Tours: Summer Twilight only lasts in the summer, so visit while it's still operating. Teenagers can also learn the history of criminal justice and interact with hands-on activities. This certainly brings a new kind of experience to you and your teenagers' summer holiday.
5. Go to Philadelphia's summer concerts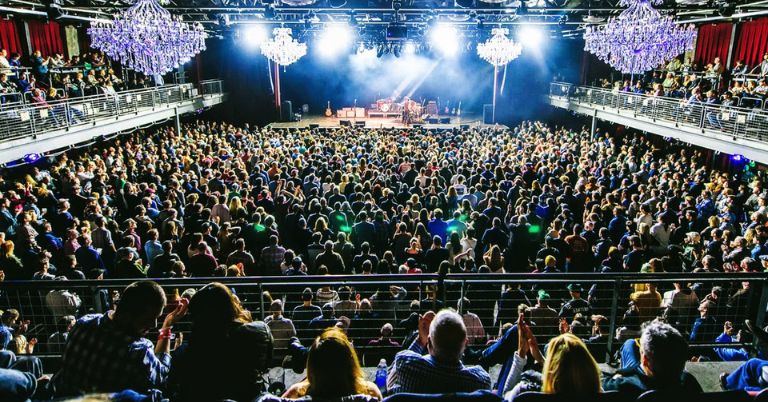 Ask your teenagers what is cooler than watching concerts in the summer. Most will answer, "a chance to be outside, socialize, and enjoy good music." Teenagers in Philadelphia are lucky because there is a number of outstanding performances at several locations, such as the Wells Fargo Center and The Dell Music Center.
There are also options to watch the concert outdoors when the weather is nice. Some are even free! You can check out this page to see which singers or bands you and your teenagers would like to enjoy.
6. Benjamin Franklin Parkway (view map)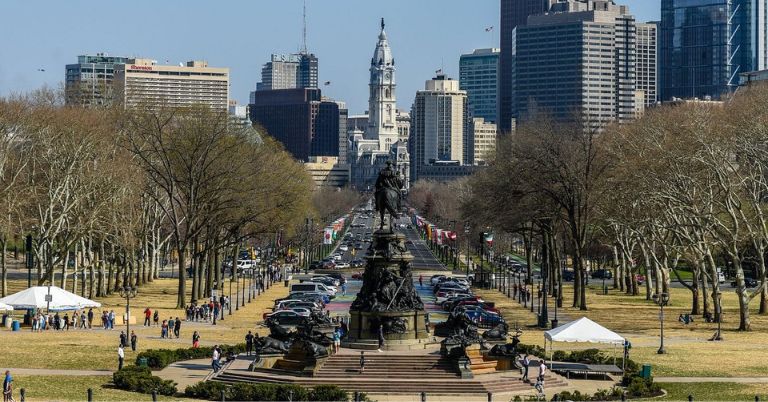 Benjamin Franklin Parkway has been host to several historical buildings, gardens, and public spaces. The Benjamin Franklin Parkway stretches from City Hall to Philadelphia's Museum of Art. So, if you're staying near here, it will be easy to plan what to do next.
There are free events that teenagers can enjoy along the parkway. The best part of this place is that there is a massive concert by famous artists every year on Independence Day. It is always free, and the whole street will be closed to accommodate this event.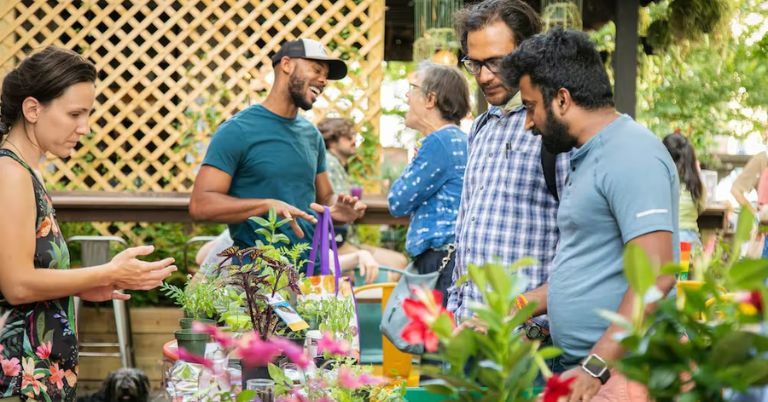 Step into what feels like a fairy-tale setting at Pop Up Gardens at Manayunk and South Street. You will be greeted by shady trees and a collection of beautiful plants. This place is suitable for teenagers who miss the earthy feel and want to be surrounded by nature.
PHS Pop Up Garden's best value is how they are working with local farmers to create fresh products listed on their restaurant menu. Try one of their locally crafted beers or Fever Tree for a non-alcoholic beverage. Their Garden Wrap contains vegetables they planted themselves and is very refreshing to enjoy in the summer.
8. Sit and listen to Once Upon a Nation Storytelling Benches (view map)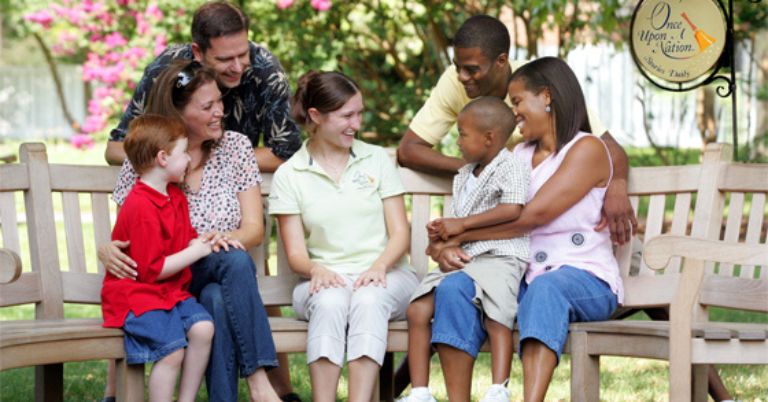 Wondering what to do with a teenager in Philadelphia during summer that teaches them some lessons? One of them is to visit Independence National Historical Park. You will find some simple benches and a person waiting for you. These benches will turn extraordinary once you sit and listen to Once Upon a Nation Storytelling.
We enjoy how the stories are delivered, narrating several things that aren't very well known to the public. History buff teenagers will have their best summer holiday here. It is not only a unique experience but also a meaningful one.
9. Bassets Ice Cream
What is better to fight the heat than a good scoop of ice cream? Lucky for teenagers in Philadelphia, they can head to one of Philly's legendary ice cream stores, Bassets Ice Cream.
Bassets Ice Cream is unique because it is not just an ice cream store. It is a legacy of more than 100 years of authenticity and hard work. Adorned with vintage designs, a nostalgic feeling will follow you while choosing which flavors to savor. You know what to do now and can see the menu here to know what you are ordering. We recommend you try their classic vanilla ice cream.
10. Swim in Kelly Pool (view map)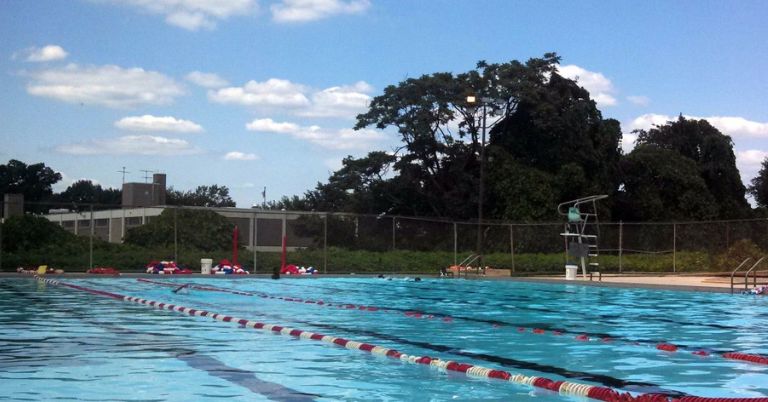 What to do to have fun in the summer when you have no beach in Philadelphia? Come to John B. Kelly Pool! A combination of green grass and an 8-lane pool surrounded by trees will undoubtedly chill you and your teenagers.
We specifically choose this pool for its size. It is ideal for those who want to do laps or just cool down and relax. The open area is also suitable for a picnic. There are picnic tables, but you can also bring your own blanket.
---
---
11. Have fun with Summer of Swings at Morris Arboretum (view map)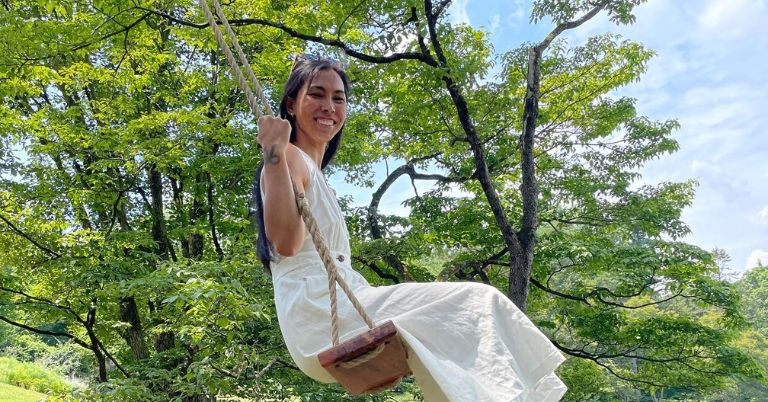 Available exclusively in the summer, Morris Arboretum launches its merry attraction. Among the vibrantly colored flowers and tall trees, teenagers who want to revive their childhood are welcome to try the Summer of Swings.
What to do next is to challenge them to complete the quests from the ten swings placed at different sites. Upon completing the quest, your teenagers will learn new things about nature. After that, you can navigate other areas with diverse species of plants. Although the place is immense, you won't get lost because there are maps that will guide you through the gardens.
12. Visit the unique Woodmere Art Museum (view map)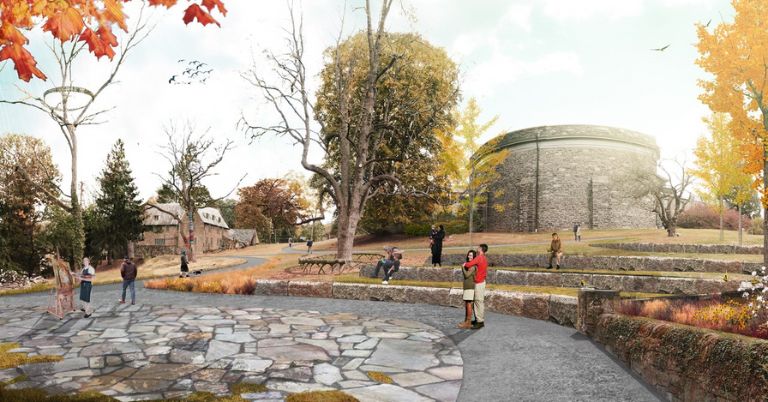 If you're asking about what to do with a teenager in Philadelphia during summer, especially for art lovers, we suggest you visit the Woodmere Art Museum. At Woodmere's Outdoor Wonder, you will see the combination of sculptures that meet nature.
This place is special because it sits in a peaceful stone mansion, exhibiting paintings and sculptures dating back to 1900. It is a perfect setting for their weekly classical film screening every Tuesday night. Another thing we like about this place is their free classical music performances.
13. Outdoor movie (see lists)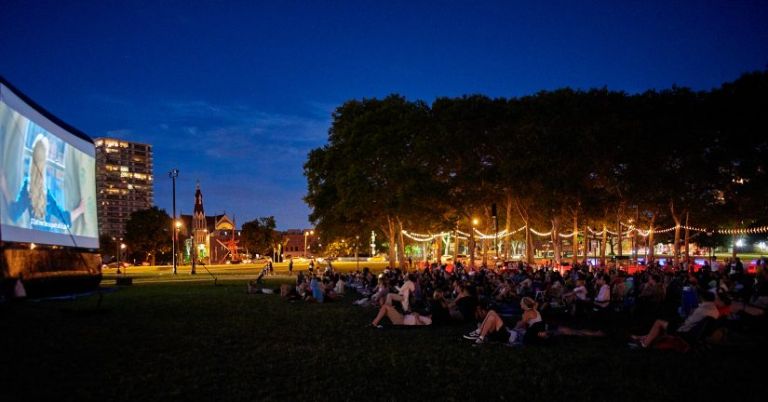 Celebrate the bright summer evenings by gathering outside and enjoying some blockbuster movies. This is one of the things to do with a teenager in Philadelphia during the summer to create a stronger relationship with them.
If you plan to do this activity, we suggest you choose the location from one of Philly's parks since they have longer screening schedules than other places. You aren't required to purchase any tickets, so this is also ideal for those who want to save your budget.
14. Swann Fountain (view map)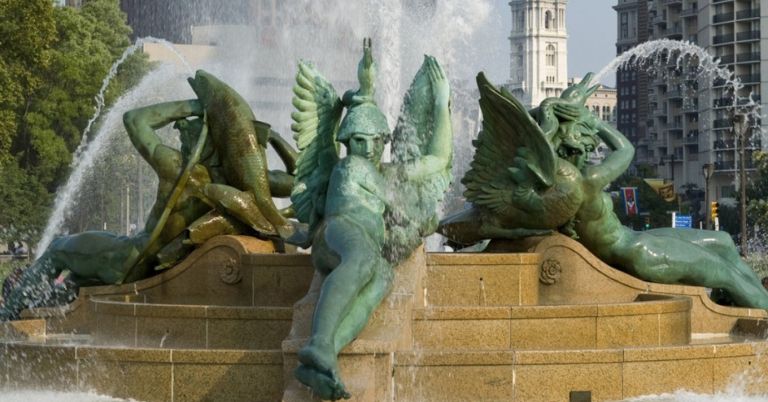 Swann Fountain delivers freshness for those who want to hear the splashing water yet want to stay dry. At the same time, its beautiful and peaceful sculptures cool down the heat inside you. Don't forget to help your teenagers take some aesthetic photos for their social media.
Swann Fountain lies among the buildings on the Benjamin Franklin Parkway. So, this place is a perfect stop for those who also happen to explore some of Philly's main attractions.
15. Mass at The Cathedral Basilica of Saint Peter and Paul (view map)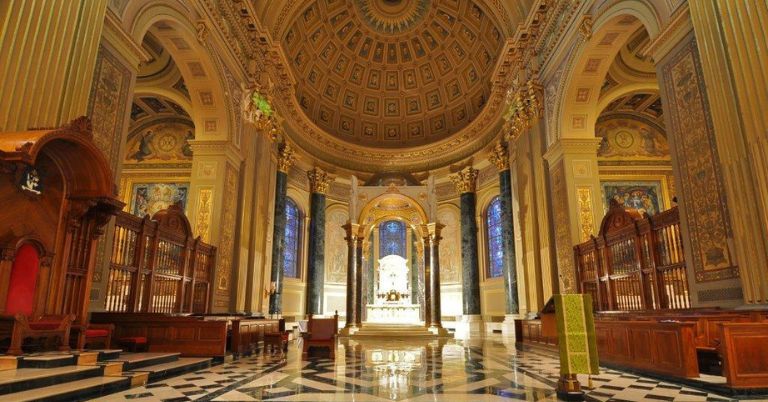 From the outside, this divine building reveals the years it has survived. But, on the inside, a magnificent neo-classical design prevails. The Cathedral Basilica of Saint Peter and Paul serves as the head church of Philadelphia's Catholic Archdiocese. The most exciting part of this place is the sentimental history revolving around the church's construction, which you can see from its artifacts and artwork.
This summer, they celebrate a mass honoring Labor Day. You can take your teenagers here to learn and understand more about the valuable contribution of workers to America.
16. Witness the power of imagination at Wonderspaces (view map)
If your teenagers ever feel like they always have different thoughts from their peers, take them to Wonderspaces. You will find bizarre and out-of-the-box paintings, sculptures, and other art installations. Show your teenagers that imagination is meant to be boundless.
One of their exhibitions, Body Paint, has a meaningful idea behind its creation that captivated our hearts. If you decide to come here, you may or may not witness Body Paint. The artwork changes every few months, so you will find other displays that are just as intriguing.
17. Enrich your cultural knowledge by visiting Chinatown (view map)
Teenagers who wish to learn about the diverse culture existing in Philadelphia are welcome to visit Chinatown. This place is jam-packed with Asian cultivation, especially in East and Southeast Asia.
You can take them to the restaurant to taste the original cuisine or to the grocery store to find ingredients unique to their country. The most popular part of China Town is the friendship gate. Embellished in red and golden paint, it makes a perfect spot to take pictures.
18. Explore a different side of Philadelphia: Wissahickon Valley Park (view map)
Somewhere in the center of Philadelphia lies a contrasting landscape. While the neighboring areas are busy with their business, Wissahickon Valley Park encloses its inhabitants in a serene atmosphere.
You and your teenagers can swing by the park when the heat strikes. You will witness the diversity of its plants and animals. Activities such as fishing, hiking, biking, and even horse riding are available here. There are nearby stables that will provide you with lessons and a horse.
19. Unlock a new skill at East Falls Glassworks (view map)
Are you looking for a new skill for your teenagers to acquire during the summer? East Falls Glassworks offers workshops introducing you to the art of making glassworks. The best thing about taking the workshop is you get to take home your own creation after it cools down.
East Falls Glassworks puts their works of art from their studio into the gallery. You can enjoy the beautiful details of each glasswork made by skilled artists. They are currently the biggest glasswork gallery in Philadelphia.
20. Morals and Murals Hood Tour (meet up point)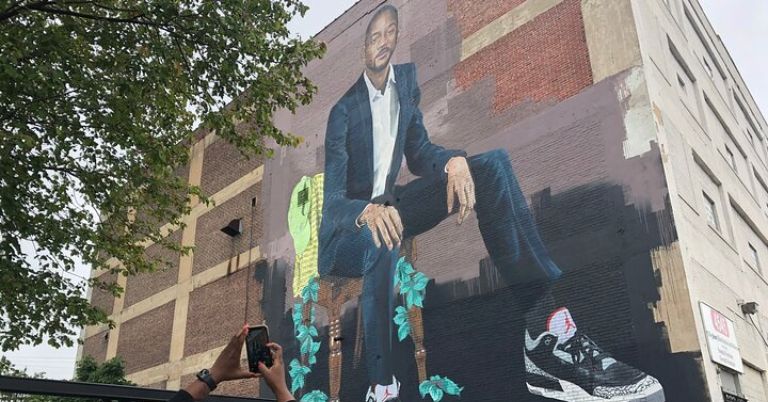 Take your teenagers to uncover more history about Philadelphia, especially on Black culture. It is unlike any other tour because the guide has personally witnessed the change in the hood. She will tell you about the narrative behind every mural and how it represents the era at that time.
What we like about this tour is how Chrissy, the guide, takes the tourists on the bus, walks them through the off-beaten path, and makes them feel like they are part of the resident. Morals and Murals Hood Tour will add more invaluable experience to your teenagers' summer.
---
Latest Posts:
---
How do I entertain my teenager in the summer?
Keep them cool. Both literally and figuratively. Take them to where you can play or see water, such as swimming pools, fountains, or rivers.
What can teenagers do over the summer?
Most of them will be excited to watch a concert. But if your teenagers prefer a smaller group activity, you can find nearby summer camps. Make sure that the summer camp program suits your teenagers' best interests.
What to do when you're bored in the summer?
Do some projects. It could be arts, crafts, or other productive things that your teenagers can be proud of. If you aren't confident with your skills, you can look up online tutorials.
What should High School Students do during the summer?
High school students should enjoy the summer. They can find summer camps to hone their skills and meet new people. Or, if they would like to see a glimpse of the adult world, they can find a part-time job. Some teenagers may prefer to stay indoors, so reading and watching films are good activities they can do.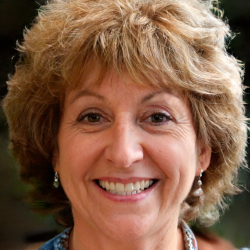 Latest posts by Suzy Prichard
(see all)