Atlanta, Georgia, is an exciting city with many exciting things. This state capital is one of the country's largest and most well-known cities. There is no shortage of attractions in Atlanta, and no matter what you prefer doing for leisure, you will have a good time. It is easy to find some fun things to do in Atlanta for teenagers.
It has things to do that are relaxing for adults and exciting things to do for teens and tweens. You can make the most of your vacation to Atlanta by doing as many things as possible. Here are 20 fun things for teens to do in Atlanta. But that's just the start of all the fun things you can do there.
1. Go to the Atlanta Zoo to see the pandas.
The first idea for 20 fun things to do in Atlanta for teenagers is Atlanta Zoo. Zoo Atlanta is different from other places like it, just like the Georgia Aquarium. This zoo is best known for its giant pandas because Georgia is one of only four states that has a zoo with these cute-looking animals. But teens can also see a lot of other popular animals, like elephants, lions, and Komodo dragons.
The well-known Zoo Atlanta is home to North America's largest group of great apes, a pair of cute giant pandas, and more than 1,500 other animals of all shapes, sizes, and backgrounds. During keeper talks and training demonstrations, teens can get up close and personal with the animals and even take selfies. Teens love going to zoos, but adults can have fun there too.
2. Try indoor skydiving at iFLY Atlanta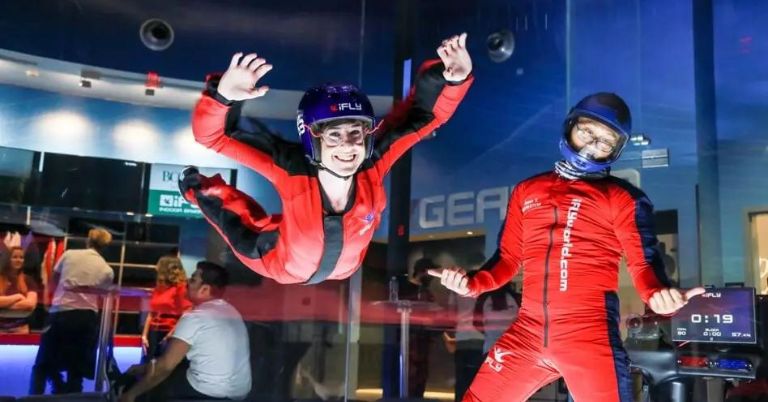 If you're looking for team-building activities in Atlanta, Georgia, offer your pals the gift of flight in our indoor skydiving wind tunnel and experience the thrill of a lifetime together. At iFLY Atlanta, teens can feel the intense rush of skydiving without having to jump out of a plane 14,000 feet above the ground. Flips and stunts will come quickly once you enter the 175 mph vertical wind tunnel.
Teens can defy gravity and feel like they are flying when they do indoor skydiving with highly trained and certified coaches. iFLY is a fun place for teens, teens, and adults of all ages to have birthday parties of any size. Several flight upgrades and food and drink catering options make it easier for teens to plan a party.
3. Fight zombies on the Walking Dead Tour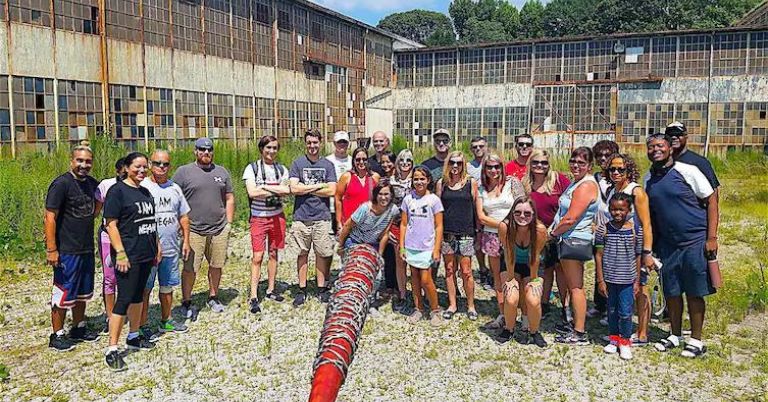 Take a tour of where The Walking Dead was filmed in Atlanta with a guide who was an extra on AMC's hit show. You'll get a behind-the-scenes look at the hospital where the show's story began and the goat farm from the "Vatos" episode. Teens can also play a trivia game with other TWD fans to see how much they know about the show.
Teens can join a big group or get the VIP experience. Either way, they'll walk in the footsteps of zombies and hunters, exploring the film sets and the made-up towns of Woodbury and Alexandria while learning about the show and its cast. Even a stop at the Walking Dead Museum is part of most tours.
4. In an escape room, you have to beat the clock.
The Escape Game will immerse you and your buddies in a unique and enjoyable experience. Try to get out of an escape room to test your mind, teamwork, and ability to think outside the box. You'll have to think quickly, solve puzzles, and think outside the package as you try to beat the clock.
Whether or not the teens get out, it will be a hit with the whole family and a great way to get away from the hot Atlanta weather. Escapees can choose from themes like Prison Break, Heist, Mysterious Market, Gold Rush, and Playground.
5. Have a digital experience that brings Van Gogh's art to life
Soon, Van Gogh: The Immersive Experience will reopen in a brand-new, spectacular venue with a redesigned, state-of-the-art Van Gogh show that will be bigger, brighter, and even more immersive. Take a fantastic trip into the unique world of Van Gogh, who was one of the most talented artists of the 19th century.
Thanks to cutting-edge 360-degree digital projections, a one-of-a-kind virtual reality experience, and unique light and sound show, teens can learn more about their lives, jobs, and secrets. Teens can lose themselves in the works of art around them and feel the shift in reality as they go deeper into the world Van Gogh painted.
6. Go to Fun Spot America Atlanta for a day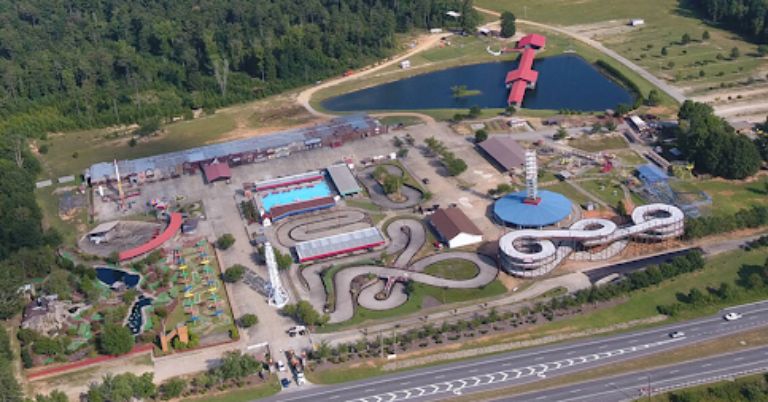 Fun Spot America is a park with exciting go-kart tracks and rides for teens, making it an excellent place for a family trip. Teens can ride as many rides as they want with this day pass and use the park's three minigolf courses. So, no one in the family will be bored, no matter what they like or how long they can pay attention.
Fun Spot America Atlanta in Fayetteville is just a little over 30 minutes by car from the city center. Teens will have nothing but smiles, joy, and good times there. High-octane roller coasters, kid-friendly carousels and attractions, go-karts, a massive arcade, laser tag, and three fantastic mini golf courses are available at the theme park.
7. Take a tour of North Georgia Wine Country and sip sparkling wine.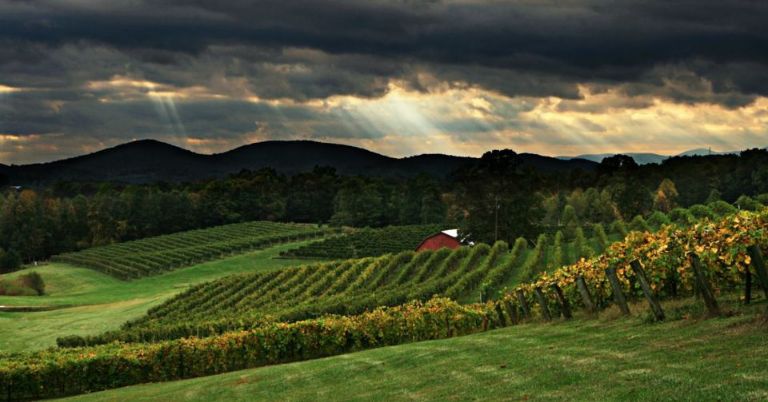 Painting with a Twist is a great place to drink wine and paint. The best studio in town for helping teens make their masterpieces and the best art to choose from. Teenagers, check out our sip and paint art calendar to see what paintings we will be making next. Painting with a Twist is the best place to go to glass and paint.
Teens can get away from the busy city of Atlanta for a day and spend it in the beautiful Georgian wine country. The rolling hills are a welcome breath of fresh air, and the well-known wineries serve delicious blends of red, white, sparkling, and rosé wines. Most full-day tours stop at at least three wineries and offer more tastings than teens can count on their fingers.
8. Go to the National Center for Civil and Human Rights to find out about past fights.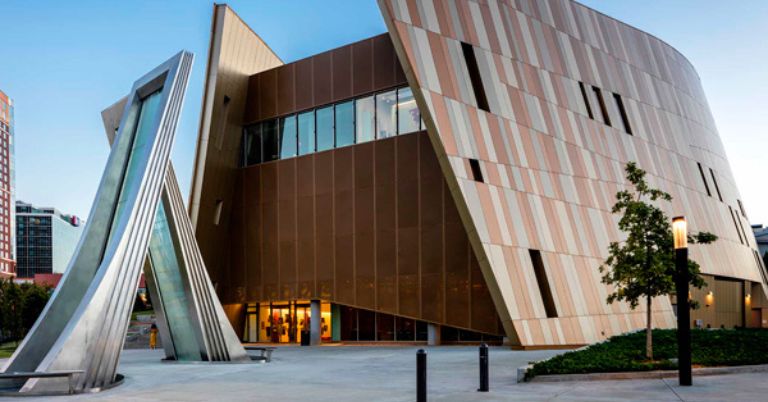 The Center for Civil and Human Rights is an interesting cultural spot in downtown Atlanta that connects the American civil rights movement to today's human rights movements. Teens can look at Dr. King's papers and other things in The Morehouse College Martin Luther King, Jr. Collection.
Teens can buy T-shirts, memorabilia, and other things in our gift shop. Through the Center's event spaces and educational programs, teens are encouraged to join the ongoing conversation about human rights movements worldwide. Teens may visit state and national parks from the mountains to the seaside to learn about the history and natural wonders.
9. Treat your taste buds to a tour of Southern food
You can try some of the best Southern food on a tasty 3.5-hour food tour through historic Downtown Atlanta. Teens can go on a tour led by a food expert with 15 food stops. Atlanta has tastes that can't be found anywhere else. The fried chicken is famous, the flavored ice pops are popular all over the city, and the slow-smoked BBQ is delicious.
Teens could keep going, but the point is that you can't leave this Southern city without stuffing your face more than once. Joining a foodie walking tour is an excellent way for teens to try all the best dishes from well-known and hidden restaurants and burn off a few calories simultaneously. Teens can also make the tour more interesting by adding a cocktail stop or going for the private VIP experience.
10. Visit the Georgia Aquarium to see a world under the sea.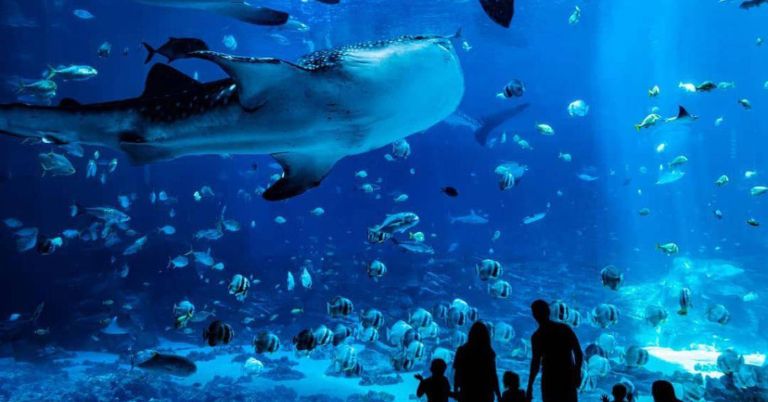 Not every aquarium is like the Georgia Aquarium. Once, it was the most giant aquarium in the world. Now, it's the only aquarium outside Asia with a whale shark. Whale sharks are enormous sea creatures that need a 24,000 cubic meter tank. The rest of the attraction is suitable for teens and had to be built around that one extensive habitat.
There are about 100,000 different animals in this aquarium, and 700 are unique species. Teens will also see beluga whales, sea turtles, sea otters, and sea lions, all exciting animals. The massive Georgia Aquarium is a favorite spot in Atlanta for teens and adults alike. It is in the famous Centennial Olympic Park.
---
---
11. You can try 100 different kinds at the World of Coca-Cola.
Atlanta is where Coca-Cola was first sold to the rest of the world, and it is still one of the largest employers in the city. In the town where the company started, at the only World of Coca-Cola, you can try more than 100 different drinks from all over the world, including a lot of different kinds of Coca-Cola. Some of these drinks were never even sold in stores.
The World of Coca-Cola recently moved to a new, more enormous museum near Centennial Olympic Park. The new museum is more impressive and focused on. The most popular part is the international soda area, where teens can try over 60 different flavors worldwide. Teens can watch bottled soda and hug the Polar Bear, who is seven feet tall.
12. Take a once-in-a-lifetime ride in a biplane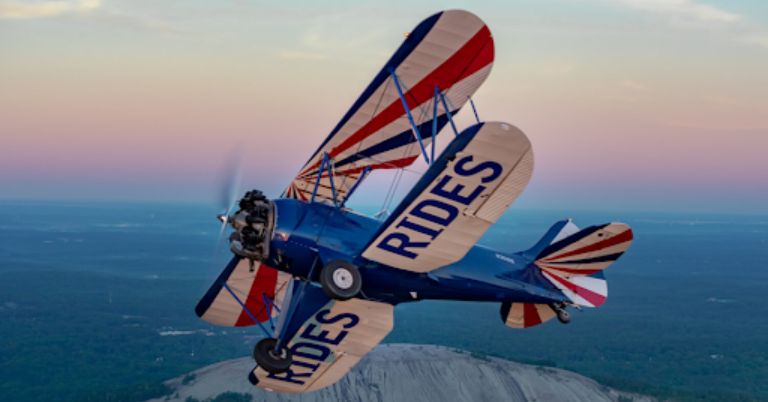 You can go by yourself or with a friend or partner. Either way, you'll be amazed as you fly over the city. The open-air biplanes fly over the suburbs and regional areas, providing beautiful, unimpeded views of the Downtown Skyline, Stone Mountain, Lake Lanier, Ted Turner Field, and other landmarks.
This experience can't be beaten, and it might be the most memorable thing you can do in Atlanta, even if you don't like planes. Teenagers can take a one-of-a-kind ride on an old Waco UPF-7 biplane. In addition, Enjoy a high-flying adventure for 20 minutes and see the best of Atlanta. Teens can choose between two routes that give them the city's best views from above. During this fantastic biplane flight, teens will make memories that will last a lifetime!
13. Go on a tour of Stranger Things!
On this tour of the places where Stranger Things was filmed in Atlanta, you can visit the world of the show. Teens will find out where Eleven, Mike, Dustin, Luke, and Will had their exciting adventures with the Demogorgon in the real world. The trip stops at some well-known filming locations and picks you up, and drops you off at your hotel.
During this tour, teens will walk in the footsteps of their favorite "Stranger Things" characters. Teens will go to some of the TV show's most famous sets and hear stories about what goes on behind the scenes. The tour stops in Hawkins, where teens can see the Wheelers', Sinclairs', and Hendersons' homes and walk down the streets where the boys rode their bikes in many scenes.
14. Go to the College Football Hall of Fame and score a touchdown.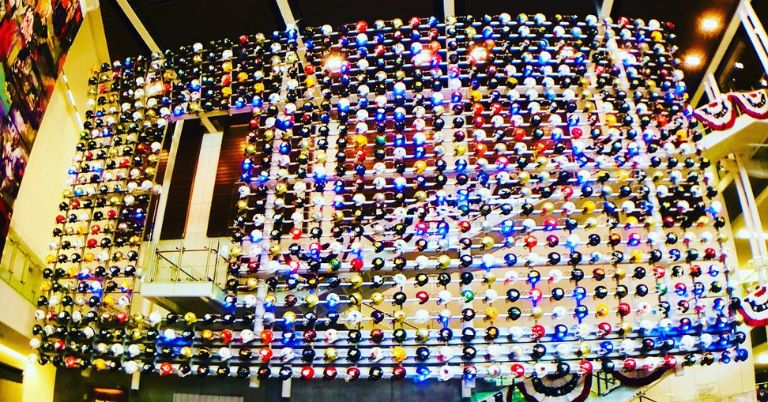 Any sports fan should go to the downtown Atlanta College Football Hall of Fame. There are three floors in the hall. When teens walk in, they see a big wall full of helmets from every college team in the country. On the first level, there is also a 45-yard football field. This box is reserved for skill tests or special events. A large jumbotron is also available for teenagers to watch the game.
The College Football Hall of Fame is a must-see for teens because it has nearly 100,000 square feet of memorabilia and interactive features. The Hall of Fame sells itself as an excellent place for teens who are interested in the sport by focusing on showing the past players and coaches as good examples.
15. Go to Stone Mountain Park for the day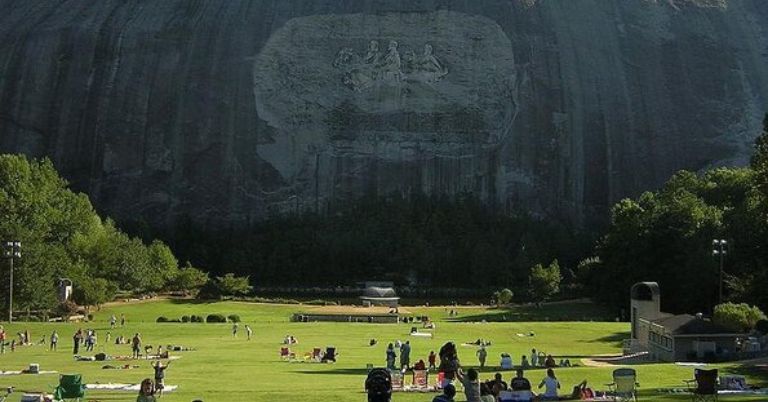 Stone Mountain Park is fun for people of all ages, but it has some activities that are especially good for tweens and teens, especially those who like a little adrenaline rush. Geyser Towers and SkyHike both have rope courses with a variety of obstacles that are fun and challenging.
Teens also like riding Army DUKWs from the 1940s around Stone Mountain Lake. This is a great way to cool off and learn about history. Even though these might be enough, Stone Mountain has many more permanent and seasonal things. Just look online to see what's going on each day.
16. Go to the Fourth Ward Historic Skatepark
If you are a teen, you probably played at least one Tony Hawk game when you were your age. Why not show teens a good time by taking them to a skatepark? The Historic Fourth Ward Skate Park is right in the middle of Atlanta. It's a great place to work on your skills or hang out and watch. Tony Hawk even helped pay for this park and showed off his skills when it opened in 2011.
Along the Atlanta Beltline's Eastside Trail is where this skate park is, so make a day of it! Walk along the paved Beltline to see and hear what downtown Atlanta has to offer. Some other places on this list, like Little 5 Points and Ponce City Market, are close by.
17. Go to Skyline Park on Ponce City Market's roof.
Near the Midtown/Poncey-Highlands area, Ponce City Market is an excellent place to shop, eat, and have fun. People of all ages, from families to teenagers, come to this hip Atlanta spot. Skyline Park is a cute, old-fashioned amusement park for teens that is on the roof of Ponce City Market. You can play mini golf or skee ball, go down a giant slide, and enjoy the boardwalk that looks like Coney Island.
Teens can also get some of the best views of Atlanta's skyline from this spot. This is a great place to go on a sunny weekend afternoon or as the nights get longer and the sun goes down. Even though Ponce City Market is free to visit (except for parking), teens will need to buy a ticket to get to the roof.
18. Eat at a restaurant with a video game or comic book theme
When you're a teen and go to Atlanta to look around, you're bound to get hungry. During your adventures, stop for a drink at a restaurant with a video game or comic book theme. Two of the things we like best? The Battle & Brew in Sandy Springs and My Parents' Basement in Avondale Estates.
Teens and their pals may play various games at Battle & Brew, ranging from computer games to virtual reality and consoles. There are also old board games for teens to play. Battleship, Risk, Monopoly, and many other games are good examples. Teens can play alone or with a group by the hour. Teens will also find a restaurant, a place to play pinball, and a store that sells comic books.
19. Go hiking together in the great outdoors
If you love being outside, why not plan a beautiful hike with your family? Use the AllTrails or AtlantaTrails websites to find a trail and give yourself a challenge. They may select treks based on difficulty, mileage, and other factors to ensure that everyone in the family has a good time. Then, give teens the job of making the perfect driving playlist.
To make this idea even more fun, pack a picnic that would look good on Instagram and eat it on your hike. Try a cooler bag stocked with fresh fruit, a baguette, and almonds or trail mix for teenagers. Depending on how hot it is and how far the hike is, teens can also bring things that need to stay calm, like cheese or cold cuts.
20. Go to Piedmont Park
Because Atlanta is a congested metropolis, teens may have difficulty finding green spaces. If you want to get away from the city and spend time in nature, Piedmont Park is the place to go. The 185-acre park is located in the middle of the town.
Skyscrapers surround the grassy area, offering adolescents amazing views. Piedmont Park has miles of walking and biking trails and multiple sports areas for various types of exercise. Camps, workshops, and festivals are also frequently held in the park. This is an example of fun things to do in Atlanta for teenagers.
---
Latest Posts:
---
Is there a lot to do at night in Atlanta?
Yes, it does. There are great plays, live music, and many other things to do in Atlanta, like eat and drink. Play Games at Topgolf, Sleep Under the Sea at the Aquarium at Night, Get views of the Atlanta skyline from the Skyview Ferris Wheel, and get Tickets to a professional sports game. With ATL's Theatre Scene, you can enjoy the culture and the arts. Play in Centennial Olympic Park's fountains. Escape Game ATL has dinner and a show set in the Middle Ages.
What can you do after work in Atlanta?
Here are some things you can do in one day in Atlanta. Go to Atlanta's Waffle House (or any Waffle House); stop by Woodruff Park. Take the Peachtree Trolley, lunchtime in Atlanta, Visit the park, the MLK Center, Krog Street Market, Atlantic Station, Kilwins, and the Atlanta Beltline on foot. Here, you can take your time exploring Atlanta.
What should I bring to Atlanta for a weekend?
In the summer, wear shorts and sandals because the weather can get so hot, but bring a light rain jacket just in case. So pack three comfortable, casual outfits, A pair of pants, a few long-sleeved shirts or sweaters, and a medium-bulk coat should keep you warm and dry throughout the weekend. Scarves, knit hats, and gloves will keep you toasty while you're around town.
Where should I stay in Atlanta?
You can stay in Midtown, Inman Park/Little Five Points, Old Fourth Ward, Sweet Auburn, Grant Park, Buckhead, Cobb – Cumberland, Dunwoody, Decatur, Stonehurst Place, and Hyatt Place Atlanta Downtown. Those places will make the trip better when you want to search for fun things for teens to do in Atlanta.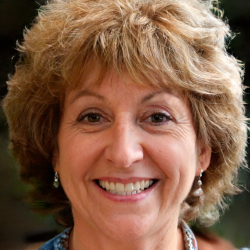 Latest posts by Suzy Prichard
(see all)