Welcome to Boston! A wonderful city features a ton of historical sites, interesting attractions, and an inviting experience. It is a perfect city to spend your time with kids. An array of kid-friendly spots is available to give more sophistication. Whether you enjoy the attractions on weekdays or weekends, Boston provides full happiness for kids of all ages.
From the great Boston museums to the best Boston outdoor spaces, the Hub is full of family-friendly places to explore. What to do in Boston with kids? You are free to select the best destinations based on your preference. Here is a list of the fun things to do in Boston with kids. Check this out!
1. Visit the Boston Museum of Science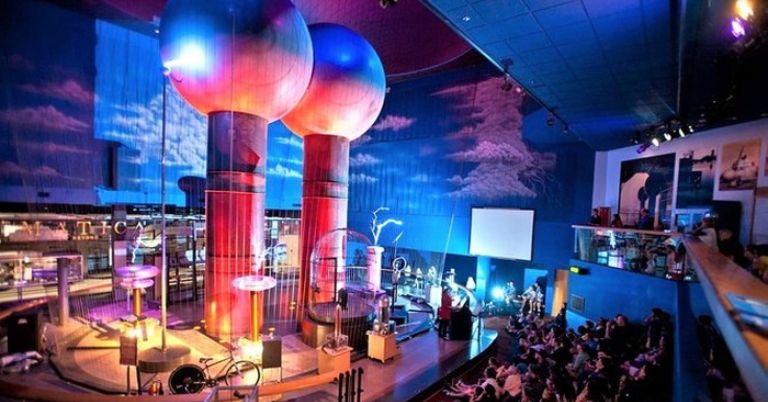 Boston always offers an array of exceptional museums to explore wonderful collections. One is the Boston Museum of Science. It is a great destination for families with kids to discover mind-expanding activities and exhibits. Take your kids to have experience at the largest science venues. They are on hand to explore a wide range of learning experiences from the museum's temporary to permanent exhibits.
Whether your kids love learning technology, mathematics, or science, the place is always available to promote education awareness. Bring your kids to delve into the universe by visiting the Charles Hayden Planetarium exhibit. Let them have sophistication at this immersive and innovative display. The other outstanding exhibits, including Theater of Electricity, Mugar Omni Theater, and Astronomy after Hours, are on deck to scrutinize. Encourage your kids to level up their science and knowledge by visiting the Boston Museum of Science.
2. Get Inspiration at Boston Children's Museum
What to do in Boston with kids? You can take your kids to have an interactive learning experience at the Boston Children's Museum. The place offers entertaining things to explore. Draw your kids to enjoy scenic views of Boston, grab snacks, and refreshing breezes all in one place. You are free to access the museum's interactive exhibits, including New Turtle Tank, PlaySpace, Fantastic Forts, and the most-wanted exhibit, New Balance Foundation Climb.
The seasonal events featuring music, art, science, and more are free. Come and accompany them to spend their weekdays or weekends doing hands-on activities. The museum is open seven days a week. However, you are encouraged to make an online reservation. Make sure to keep yourself safe during your visit with kids.
3. Meet with Aquatic Animals at the New England Aquarium
Head to the city's excellent waterfront, the New England Aquarium, to meet the vibrant inhabitants of the Caribbean coral reef. Of course, your kids will love the opportunity. The scenic waterfront provides educational and colorful exhibits, whether your kids are into various fish, penguins, small sharks, or huge sea turtles.
More than 8,000 aquatic animals are on display for you to explore. Your kids will be pleased to look at eye-on-eye playful penguins. Let them see the penguins' show, including waddling, swimming, diving, and more. Unique penguins like Little Blue and African penguins are also available to enjoy. Your kids can also feed them under your supervision. Invite them to explore the other mind-expanding exhibits. All the aquatic creatures are accessible for a stopover.
4. Ride a Swan Boat in the Public Garden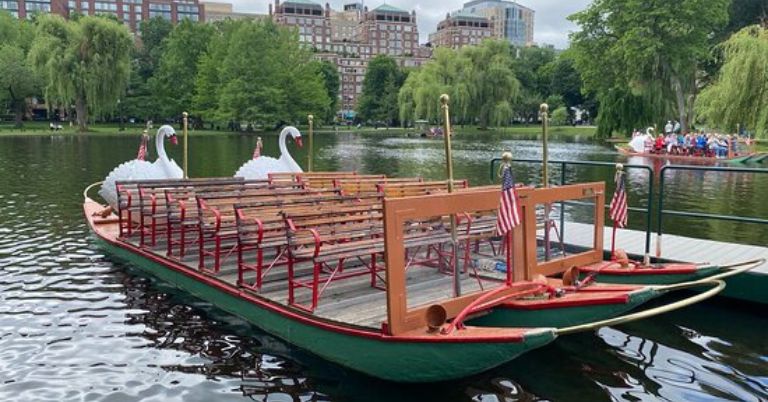 Invite your kids to experience unparalleled adventures by riding on a swan boat. It is an interesting attraction located in the heart of Boston's Public Garden. You can give your kids an unforgettable outdoor experience by taking a boat. Get a kick out of a 15-minute paddle boat trip like no other.
The peaceful boat cruise serves up to 20–25 passengers. You can call your kids to have a cruise experience directly. The cruise takes place at the Public Garden lagoon and runs from 10 a.m. to 3 p.m. However, the swan boat operation depends on a weather permit from the local government. You can't take a ride on the boat in extreme heat, high winds, or heavy rain. The summer is a perfect time to have fun in a Swan Boat.
5. Experience Natural World at Harvard Museum of Natural History
Let's increase public appreciation and understanding of the natural world by visiting the Harvard Museum of Natural History. The museum is great for teaching your kids and teens about biological specimens worldwide. More than 12,000 specimens are on display to explore. All belong to the collections of Harvard's mega research. Whether your kids delve deep into various animals, gemstones, meteorites, or dinosaur fossils, the museum is ready, willing, and able.
Get a closer look at an array of great exhibitions, including Birds of the World, Cenozoic Mammals, Climate Changes, Earth & Planetary Sciences, From the Hands of the Makers, and more. Your kids can stop by the Cenozoic Mammals exhibition to learn about fossils of ungulate mammals in detail. The other exhibits also present an incomparable learning experience for your kids and teens.
6. Have fun at Legoland Discovery Center
Most kids and teens are crazy about LEGOs. Call your kids to have fun at the Legoland Discovery Center. It is an excellent place to enhance their creativity by building LEGO bricks. The millions of LEGOs bricks are ready to support their marvelous creations. Whether they are willing to make a miniature or bridge, let them be the next builder masters.
Don't sleep on experiencing the other epic attractions. You can bring them to the LEGO 4D Theater, where your kids and teens can watch the adventures of their favorite LEGO characters. The big screen with powerful back sound will bring the movies to your life. Take a great opportunity to immerse yourself in the virtual LEGO world. Of course, all the offerings deliver unforgettable moments for your kids. Invite your kids to take joy in the Legoland Discovery Center, one of the fun things to do in Boston with kids.
7. Play at the Lawn on D
Are you looking for a playable park for your kids and teens? Head to the Lawn on D, one of the city's greatest playgrounds for kids, teenagers, and adults. The park offers live music, an interactive playground, LED-glow swings, and more near the Boston Convention Center. Encourage your kids to have fun with famous games, including Jenga, bocce, ping pong, cornhole, hide and seek, and more. The beautiful park is open to the public. Nevertheless, you are pleased to rent the park for private events.
The park always features great outdoor venues, whether you take your teens there on weekdays or weekends. The park's vast playground, colorful public seating, and outstanding exhibitions present a vibrant and innovative place. Call your kids to have fun things to do at the Lawn on D.
8. Let's Play at the Tadpole Playground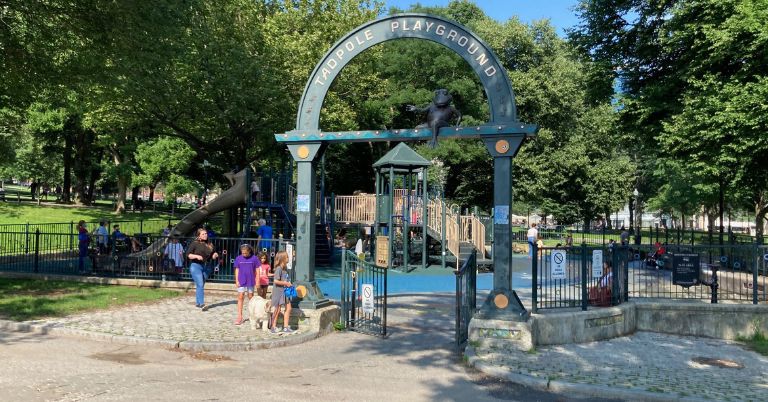 Welcome to the iconic destination in Boston, the Tadpole Playground. Located at the heart of Boston Common, the place offers an unrivaled experience for your kids and teens. Whether they play on the ground, take the iconic frog sculpture, or get wet in the spray fountain, the fantastic playground is always at hand. Start the fun journey by getting wet at the fountain. It is a wonderful venue for kids of all ages and teens to spend the summertime. Some water plays are free to enjoy.
Your kids and teens should not miss adoring the marvelous artwork, including bronze frog statues, unique mosaics, and more. The other exciting venues at the Tadpole Playground are always at their disposal. Don't sleep on various play structures. Of course, your kids and teens will love it. The venue allows them to have imaginative as well as safe outdoor space. No doubt, the Tadpole Playground is the city's best playground for doing fun things in Boston.
9. Get Lost in the Labyrinth
Located at the Armenian Heritage Park, take your kids and teens to have a challenging game in the labyrinth maze. Of course, it will be nice to see your kids competing with each other to be the fastest ones. How are the games? Invite your kids to be the most rapid, leading to the center. They should walk on the circular path leading to the center.
The circular path provides fun things both for kids and teens. The labyrinth features inlaid stones, grass, and a water jet. Get an experience of glorious outdoor spaces. The venue is also accessible in all seasons. Whether you visit the park in the summer or winter, it is always open. Best of all, the challenging labyrinth is free of charge.
10. Jump at the Jump On In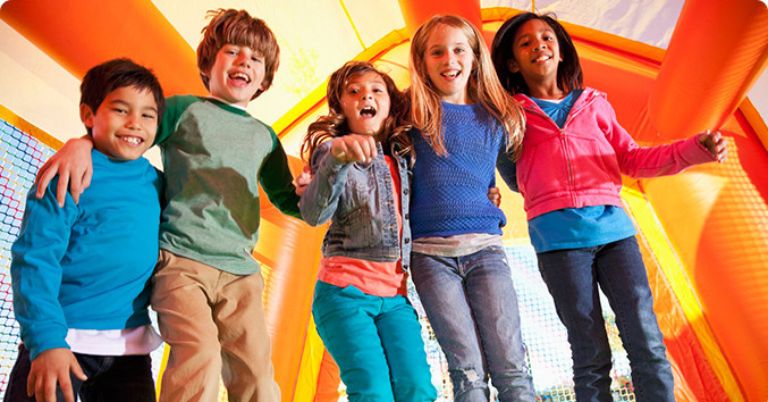 Boston never fails to provide the best selection of engaging indoor spaces; one of them is Jump On In. It is the leading inflatable and jumping venue for the public in New England. With its incredible structures and safe facilities, the venue is a perfect spot to spend your time with kids and teens. Take your kids and teens to get active in the supervised indoor spot.
Don't miss jumping at the exceptional trampolines. It will offer excitement for your kids and teens. The indoor space is a superb place for kids to have fun things to do. The venue is inviting, whether you celebrate your kids' party or have jumping activities. Let your kids and teens have a good time
at the Jump On In Boston. You are also allowed to bring your snacks. However, the delightful pizzas are always up for grabs.
---
---
11. Explore Masterpieces at the Boston Tea Party Ships and Museum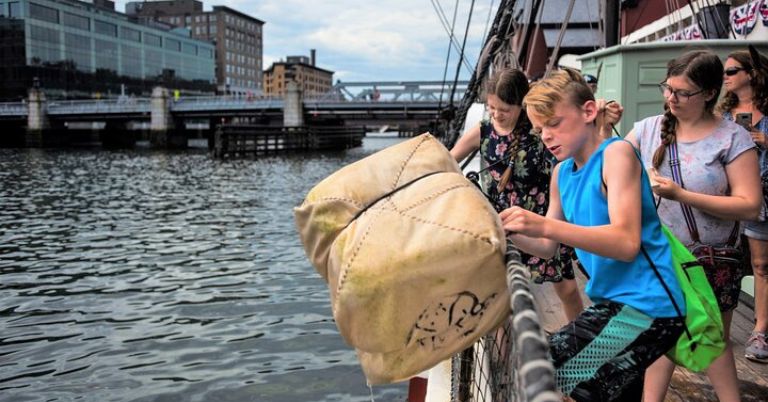 What to do in Boston with kids and teens? Invite them to explore masterpieces at the BostonTea Party Ships and Museum. Filled with fantastic collections about ships, the museum is awe-inspiring and elegant. The museum is at hand to explore whether you find drop-in programs
for kids and teens, hands-on artworks, or world-class exhibitions.
The replica ships are displayed to explore. The family-friendly museum offers interactive displays for all visitors. You can acquaint the kids and teens with adorable masterpieces and historical understandings in the museum. Get inspired by watching the award-winning movie, Let it Begin Here. It will give an understanding of the American Revolution in 1775. If you find fun things to do with kids and teens in Boston, add the Boston Tea Party Ships and Museum to your itinerary.
12. Experience the world of puppetry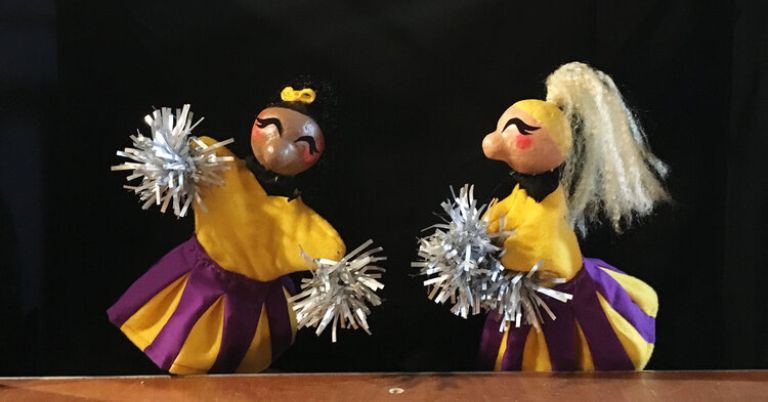 Are you looking for fun things to do with kids in Boston? The Puppet Showplace Theater is on deck. The live performance allows your beloved children of all ages to have fun things in one breath. Get an engaging experience by watching the main shows of excellent puppets, including Go Home.
Tiny Monster, Animal Amigos, The Sea Story, and more. It is a splendid opportunity to have fun things, whether in summer or winter.
Your kids will have a chance to experience an excellent live show you will not get anywhere else. Get spectacular virtual puppet shows performed by highly qualified puppeteers. The first-rate virtual show productions include Sock Monkey Circus, Judy Saves the Day, The Pied Piper of Hamelin, and more. Plan your visit to the Puppet Show theater and let your kids experience the world of puppetry.
13. Revel in Franklin Park Zoo
Located in the heart of Boston, the Franklin Park Zoo is a perfect venue to stop by. Dozens of fun things to do with kids are ready, willing, and able. Whether you take your kids to enjoy butterfly hollow, a unique farmyard, train rides, a fantastic carousel, and an interactive playground, the park is welcoming for kids of all ages.
The outdoor space also offers thorough animal collections. Come and look closer at the exotic inhabitants, include beautiful butterflies, tropical birds, gorillas, zebras, giraffes, tigers, lions, and more. The park also presents seasonal fun events. Keep an eye on the schedule. The venue is open to the public in all seasons.
14. Explore World at The Mapparium
Take your kids and teens to explore the vast and outstanding globes at the Mapparium. The excellent exhibit allows them to have an understanding of the world where people live. The attraction comes with a giant stained-glass globe offering three different dimensional angles of the world. Bring them to the center of the world in one of the fantastic globes with a glass walkway.
They can also enjoy all the interactive displays delivering the best understanding and experience of Cristian science. Best of all, the venue is open to the public every day. Plan your visit to the Mapparium with kids and let them learn about the world through the fantastic globe.
.
15. Experience Stone Zoo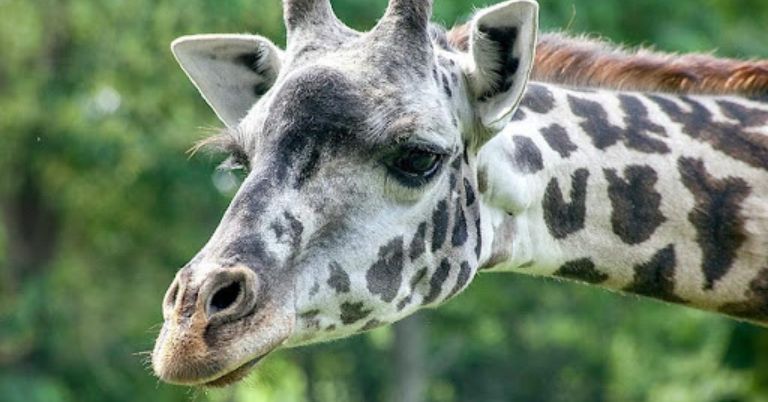 Spending time with kids is incomplete without exploring the zoo. Fortunately, Boston comes with the best selection of superb zoos: one is the Stone Zoo in New England. The natural spot allows you to see exhaustive collections of animals worldwide. Your kids can discover exotic animals worldwide, including African Spurred Tortoise, Jaguar, Colobus Monkey, Green-Winged Macaw, Canada Lynx, and many more. It is a great place to enrich their understanding of animals.
The interactive exhibits are also available to the public. Whether you take joy in the Animal Discovery Center, the Caribbean Coast, or the Himalayan Highland exhibit, the venue always offers incomparable attractions. Invite your kids to meet the exclusive collection of animals at Stone Zoo.
16. Take a ride on Codzilla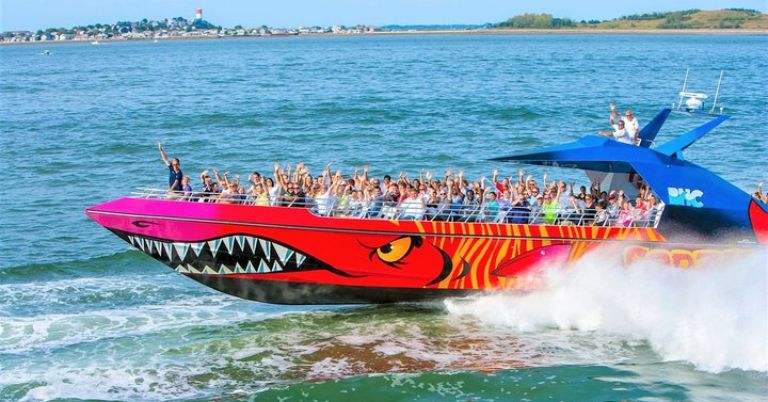 Invite your kids to have a challenging journey by joining a Codzilla boat ride. You can encourage them with a little bit of adrenaline adventure. The thrilling ride takes place across the Boston Harbor. Experience the thrill of cruising on a boat at more than 30 miles per hour. You will also get a kick out of the fantastic spins and turns the boat makes.
The powerful music is also on hand during the ride to deliver a more adventurous experience for the whole family. Get ready to be wet. If you are looking for fun things for kids or delightful activities for adults, taking the thrill boat ride is a perfect choice.
17. Have Ice Skating at the Frog Pond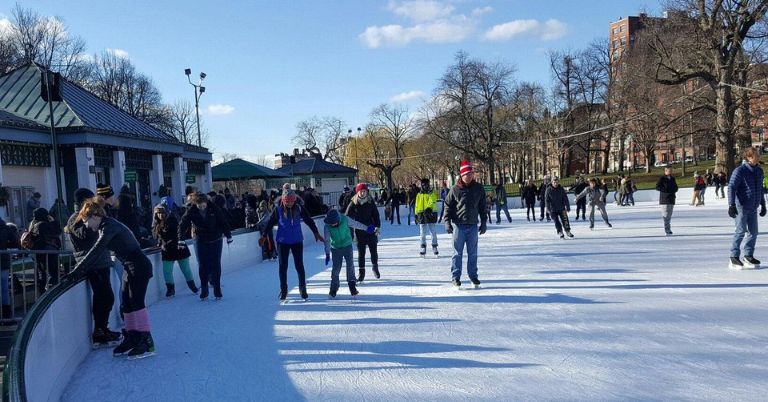 During winter, Boston also offers great attractions to visit with kids and teens; one is ice skating at the Frog Pond. Located at the heart of Boston Common, the venue is a kid-friendly spot to spend the wintertime with great pleasure. Let your kids and teens glide along the snow in the background of a giant Christmas tree and snow-covered trees. Grab your snacks and sip hot chocolate while accompanying your beloved ones to enjoy the ice skating.
All you need is to bring your kids a standard coat, hat, and gloves as the temperature get low during the winter. How about the skates? Don't worry! The skates are always available to rent. Let's glide along and enjoy the fun things to do in Boston.
18. Rent a kayak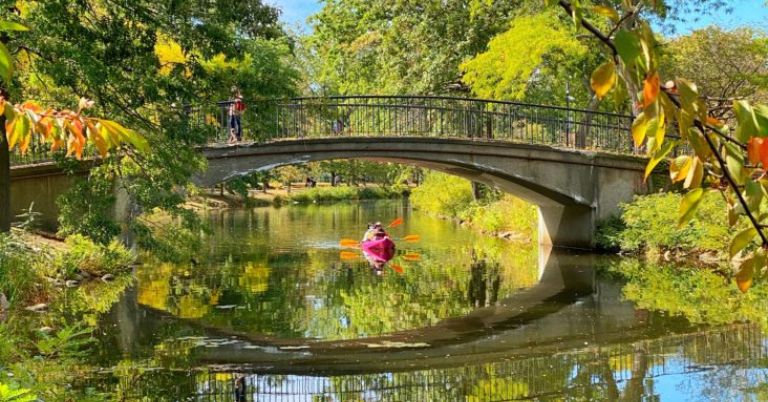 Let's get out of the water by kayaking at the Charles River Esplanade. It is a superb opportunity to see Boston in a different way. Renting a kayak is always exciting for most kids and teens. Feel free to explore the river with kids. The surrounding colorful plants also enhance the journey experience. Make sure to supervise your kids during the river trip. Kayaking provides fun things to do for visitors of all ages.
Whether you take an experience on a stand-up paddleboard, kayak, or sailboat, spend your time catching a breeze in the lagoon. You can rent a kayak or sailboat if you find a family-friendly destination with stunning views and affordable prices.
19. Join Boston Whale Watching Cruise
Make your kids happy by taking a Boston Whale Watching cruise. It is a good idea to spend time with beloved kids. They will have an educational journey, and you will have an enjoyable cruise in one package. Get ready to meet the most magnificent creature in the sea. The provider dares to guarantee that all participants will look eye-on-eye at the whales.
With comfortable seating and a snack bar, you are free to spot the amazing animals, including whales, seabirds, sharks, dolphins, and more. To assure the cruise, you have a fast and big catamaran ready to take the cruise members to meet with the incredible creatures. Pack a picnic for a whale-watching tour.
20. Enjoy Castle Island
Boston also comes with a beautiful island; one is Castle Island. Take your kids to the beautiful island to take a scooter ride or walk along the Boston harbor. It is a great spot for kids to have fun and enjoyable things, including sightseeing at Logan Airport and Boston Harbor, getting active at a vast playground, wide grassy lawn, fresh open air, and more interesting offerings.
A snack bar is always available to serve signature menus, including fries, burgers, ice cream, drinks, and more. While enjoying refreshing breezes, you can grab snacks. Don't miss stopping by Fort Independence. It is the oldest fort, formerly playing an important role in the city's defense. Whether you find fun things to do or enjoy the breezes, the spot is so inviting for family activities.
---
Latest Tests:
---
What are good activities for kids?
There are tons of good activities for kids, including painting, drawing, dancing, having an adventure, visiting museums, having outdoor activities, and more. Boston is a perfect city to have fun things to do with kids. Whether they love playing at parks, visiting remarkable museums, or getting closer to nature, Boston is the best destination for spending time with kids.
What can a bored 13-year-old do?
They can do a wide range of fun activities to get rid of their boredom, like playing games, doing puzzles, going on a scavenger hunt, watching a movie, enjoying live music, and more. Get rid of boredom by visiting the best attractions in Boston.
How many days do you need in Boston with kids?
You can see a lot of Boston's highlights during the 3-day trip. The time is enough to explore the history and attractions, including the family-friendly museums, outdoor spaces, good food, and more. Whether you take a short or long trip, Boston is a really exciting city to explore.
What can 13-year-olds do with friends?
They can do a lot of fun things for teenagers to do with friends, including visiting museums, having outdoor activities, hunting for unique photos, riding bikes, watching live music, attending seasonal festivals, and more. Let's spend your time with your peers in Boston.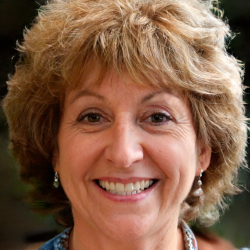 Latest posts by Suzy Prichard
(see all)