Florida is a premiere tourist destination, providing fantastic entertainment, attractions, and family fun. If you plan to explore Florida with your teenagers, picking the best itinerary may be challenging. The state has a great selection of wonderful destinations, from outdoor sites to playgrounds, and irresistible tours to indoor entertainment.
What to do with teenagers during summer? We have collected the top 20 fun things to do with a teenager in Florida during summer. Here is a list of the best fun activities and attractions you can choose from. Just sit down, relax, and plan your visit to spend the great summer with your beloved ones.
1. Take Airboat rides on the Everglades.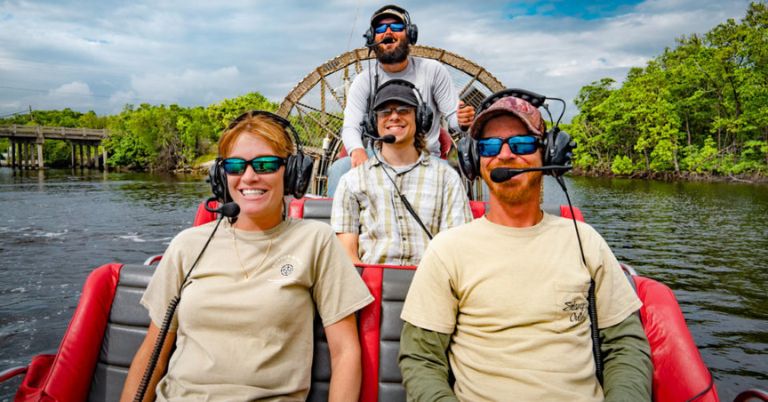 What to do with a teenager in Florida during summer? Take your teens to have fun by riding an airboat. The Everglades is home to many animals, including plenty of alligators. You have an opportunity to explore the natural sites, meet alligators, and pass through the mangrove tunnels on airboat tours. Your whole family will have fun things to do in Florida by taking an airboat experience. Your teens will have an eye-on-eye look at the Everglades's plants and animals.
An extensive selection of airboat tours is available to book. More than 10 airboat tours in Everglades National Park are on deck to serve their best service. You are free to choose the best deal based on your budget and preference. During your adventurous wildlife trip, the captain is ready, willing, and able to deliver history, folklore, fun animal facts, and fun stories. The participants will also have headsets to interact with the captains and fellow riders throughout the outdoor trip. Of course, taking an airboat tour is a perfect way to see the Everglade with teenagers.
2. Soak up at Clearwater Beach
Welcome to the city's most beautiful beach, Clearwater Beach. The excellent beach comes with waterfront parks, walkable downtown, perfect venues for food, and more. Your teenagers can also meet the world's most popular dolphins on the beach. Get exhaustive offerings on the beautiful beach. The beach is always attainable, whether you look for fantastic outdoor entertainment venues or just catch the magnificent sunshine.
Most teens love having fun at the beach, from playing on soft white sand to playing water sports. Invite your teens to enjoy the colorful and lively beach. The Clearwater is full of enjoyment if your teens are interested in water sports, including surfing, swimming, diving, and volleyball. The sensational restaurants and bars are also available for purchase. Get a taste of an array of irresistible menus while refreshing the breeze. Don't miss experiencing the sunsets at Pier 60. It is a unique event where top-notch local musicians, artists, local crafters and others gather on the beautiful beach.
3. Get closer to beautiful manatees
From April through October, a large number of beautiful manatees come to the waters of Florida. Invite your teens to meet the manatees. Seeing the marvelous water inhabitants is an incredible experience in summer. Take an opportunity to go on a kayaking trip or take manatee swim tours with professionals. However, you should consider "Manatee Manners." You are free to see the creatures but don't touch them. Remember, the gentle sea creature comes to the water to survive.
There are some excellent places to see the fantastic creatures, including Three Sisters Springs, Blue Spring State Park, Lee County Manatee Park, and other unique sites. Each venue offers the great experience of manatee tours like no other. Feel free to choose the best manatee spots and locations based on your preference. Seeing manatees belongs to the fun things to do in Florida during summer.
4. Ride a bike at Captiva Island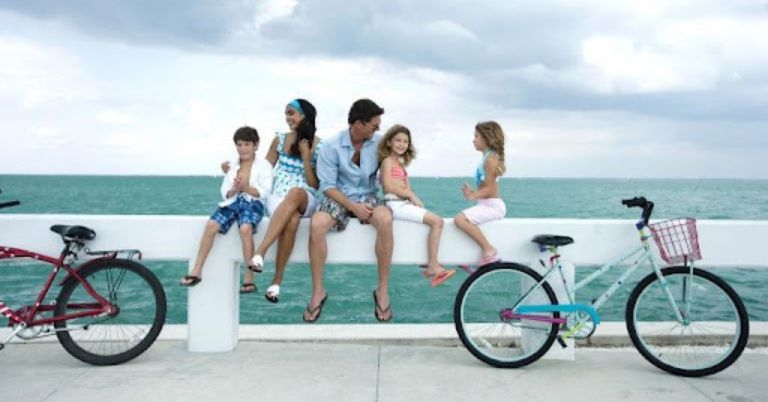 Captiva Island is home to colorful entertainment and sports; one is riding bikes to explore the wonderful Island. Along Captive Drive, the bike lane is available. Take your teens to revel in biking on the Island. Be careful! The bike road is relatively narrow. During your bike tour, make sure to stay alert. By participating in the bike tour, you can promote both mental and physical health. You will have a 3.4-mile bike lane from Turner Beach to Captiva Beach. Taking this activity is an enjoyable to increase health and have fun things to do in summer with teenagers.
Of course, it is a fantastic moment. While pedaling the bikes, you will get beautiful sea views, refreshing breeze, famous dolphins, and more. Feel free to bike on and off as you please. Bring your camera to capture a wonderful moment during your bike trip on the beautiful Island. Let your teens see historic buildings like old cemeteries, libraries, chapels, and others.
5. Speed up at K1 Speed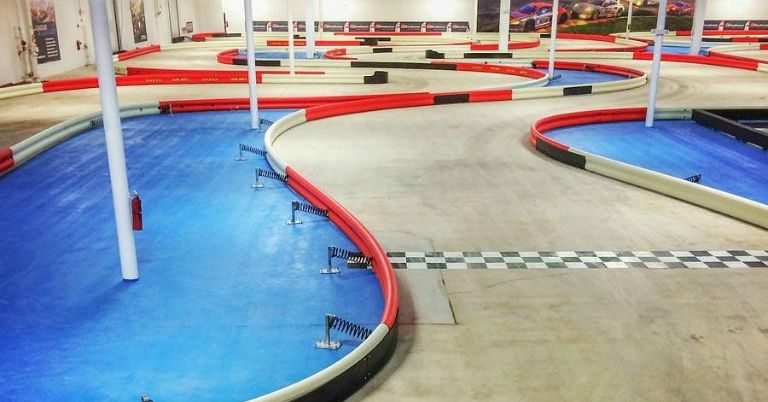 Most teens like speeding up. Go-kart racing is the best way to satisfy their adrenaline needs. The K1 Speed offers an unrivaled indoor go-kart racing experience with excellent go-karts and tracks. Get significant racing experience like professional racers by driving high-performance, 20hp electric karts. Invite your teens to have speeds up to 45 mph. Of course, go-kart racing delivers genuine sophistication for teens like no other. Whether you have day or night racing, the indoor go-kart venue brings happiness to your life.
For more safety, the host is also equipped with high-quality gears. You are free to push the limit while driving the karts. You can also follow the go-kart racing competition. The venue is also great for hosting all kinds of events, like parties, birthdays, holiday parties, and corporate events. Located near beautiful destinations like Pompano Beach, Delray Beach, and West Palm Beach, the K1 Speed is always available to provide a bold experience. It is an alternative choice to fulfill the need for adrenaline satisfaction with safe riding. Plan your visit to K1 Speed to experience the best fun things in summer with your teenagers.
6. Cool off at Rainbow Springs State Park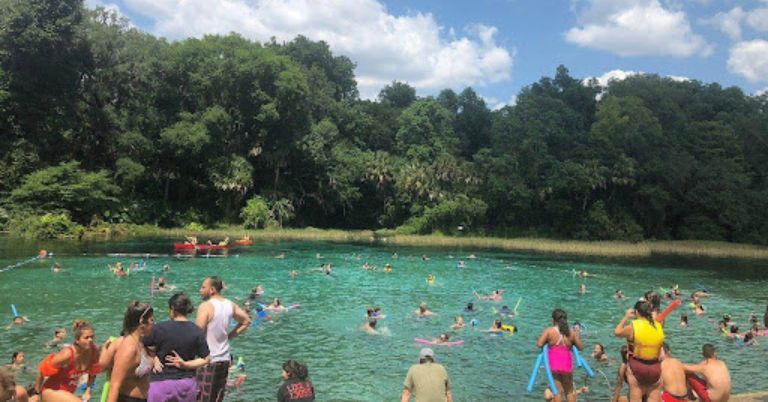 Rainbow Springs State Park is a fantastic spot, bringing joy to all visitors throughout the years. A 1,000-acre national park is full of enjoyment with its crystalline springs and scenic natural environment. Take your teens to enjoy various outdoor fun activities like tubing, canoeing & kayaking, swimming, snorkeling, hiking a nature trail, picnicking, geocaching, and more. All activities are always available to experience with teenagers.
If you are into water activities, don't sleep on a paddle boat or tube down the river. The small, beautiful beach with a manufactured waterfall and mossy trees is also accessible. You can take your teens to stroll through all the offerings at Rainbow Springs. Whether you sit down or walk around the state park, the venue provides some concessions. After strolling in the attraction, you can taste sensational appetites like delicious snacks, sandwiches, soft drinks, and sweet treats.
7. Participate in snorkelling and diving activities at Devil's Den
Devil's Den is always ready if you are looking for challenging activities with your teens. A breathtaking spot is a great place for snorkeling and scuba diving. With around 72-degree water temperatures, clear water, old rock formations, and fossil beds, the host guarantees all visitors will have satisfaction. The natural site is a superb place to create an unforgettable lifetime memory. Whether a beginner or an expert in water sports, the water site brings your family to explore and enjoy the wonderful spot.
For the first time, invite your teens to try snorkeling. You can do the sport without a certificate. The certified instructors are always ready to lead your water journey. They will give some tips and tricks to start enjoying water sports. For a more challenging experience, you can go scuba diving. However, the participants should own certification of open water.
8. Feed some Monkeys at Monkey Island of Homosassa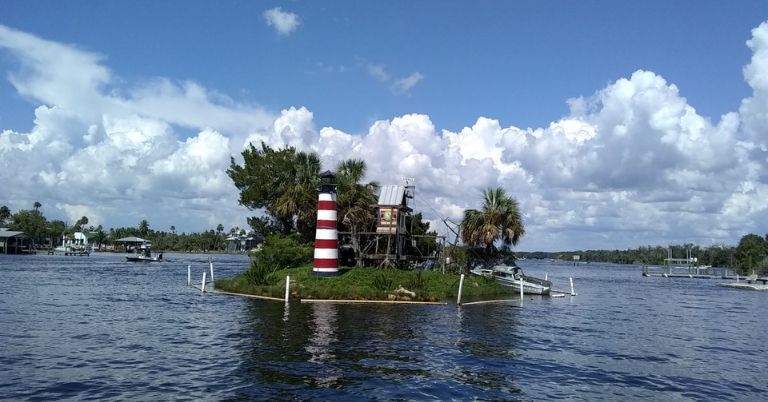 What to do with teenagers in Florida during summer? Monkey Island is a must-see. Invite your teens to see a family of spider monkeys at Monkey Island. Located on the Homosassa River, you are free to meet and feed the incredible inhabitants. Get ready to get closer to the spider monkeys climbing on the platforms, swinging from the ropes, and more. Of course, seeing the monkey's actions brings your teens a delightful experience. Don't forget to prepare your camera to capture the monkeys and scenic natural views.
Remember, Monkey Island is a natural preserve for the inhabitants. Make sure to follow all the rules during the trip. After exploring the monkeys and beautiful nature, get a taste of a great dining experience at the Homosassa Riverside Resort. The eatery is open to all island visitors and serves sensational American-style menus. Visiting the island belongs among the fun things to do in Florida during summer that you can't find elsewhere.
9. Admire pirates artefacts at Pirate & Treasure Museums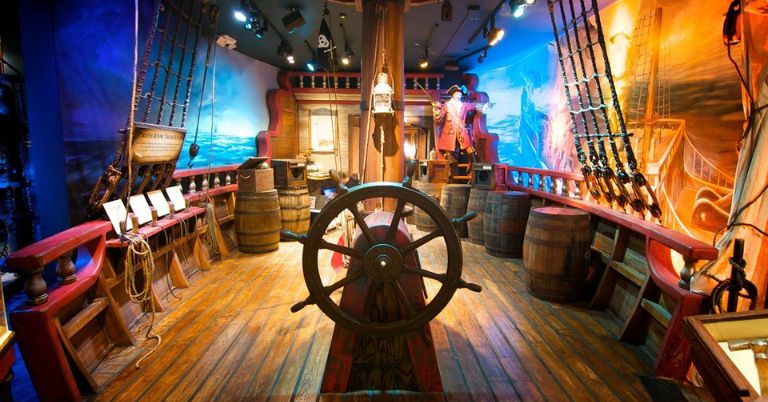 What to do with teenagers during summer? Florida presents a great selection of wonderful museums; one is the St. Augustine Pirate & Treasure Museum. The destination comes with extensive artifacts from over 300 years ago. More than 800 significant pirate artifacts are free to access. From the 1600s era through the present day, the museum provides educational and exciting options for teens. The venue offers interactive and fun exhibits, whether you explore the best Book of Pirates or authentic pirate artifacts.
Take your teens to get inspired by the piracy world by strolling along a replica of Port Royal, Jamaica, and other attractions of the Golden Age of Piracy. The museum is also open to the public on all occasions. You can host birthday parties, educational field-trip, and a family trip like no other. Best of all, your teens are also allowed to steer and tie a knot on the primary deck.
10. Experience amazing wildlife at Safari Wilderness Ranch
Get a unique and rare experience by having an up-close look at animals at Safari Wilderness Ranch. It is a great option to get away from busy civilization. Your teens will feel the silence and fresh breeze while grazing the animals. Of course, they will live it up. Surrounded by bay trees and cypress domes, you will get your own fresh breath and get closer to a natural adventure. A 260-acre open space is accessible to all visitors.
Whether you take a drive-thru safari, kayak safari, customized vehicle safari, or camel expedition, get an unforgettable experience you will not get it elsewhere. The experienced and knowledgable guides are also at their beck and call to lead the visitors when exploring the adventurous sites. Don't miss delving deep into the unique offerings like Irish Dexter cattle, African Watusi, and Wetland exotic species. Safari Wilderness Ranch comes with an educational, fun, and exclusive trip where your teens can explore nature and animals in the open area.
---
---
11. Go Hiking in Florida Trails
What to do with a teenager in Florida during summer? Going hiking with teens is a must. Most teens love taking outdoor activities when summer comes. Florida provides scenic hikes, providing an unrivaled experience. From linear stretch to a roller-coaster of a hike, you are free to choose the best venue to go hiking with your teens. An array of scenic hikes, including Alaqua, Bell Springs to Big Soals, Big Cypress, Rice Creek Aucilla Sinks, and others, are always available to explore during summer.
For the first hike, invite your teens to go hiking at Rice Creek Conservation. It is home to over 1700s rice plantations. Surrounded by cypress trees and tree canopy, you will have a fascinating hiking experience with relatively parallel trails. Be careful! You will also cross the swamp. Make sure to use the proper gear during the adventurous outdoor journey.
12. Rent Kayak, Paddleboard, and Canoe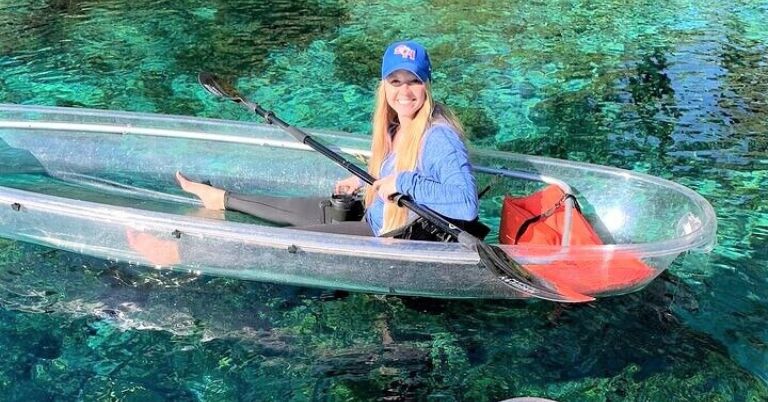 If you are looking for the top recreational outdoor activities in Florida, renting a kayak, stand-up paddleboard, or canoe can be the best solution. Florida has a great selection of kayaking, paddle boarding, and canoeing venues. One is Rainbow River Kayak Adventures. Top-manufactured kayaks like Ocean Kayak and Old Town are ready to rent. Your whole family will have a 2-3 hours trip. Whether you take single or double kayaks, the venue brings a lifetime experience to life.
Take your teens to experience stand-up paddle boarding and canoeing. They can revel in beautiful views of the Rainbow River by taking stand-up paddleboards. If your teens want to have relaxed water activities, they get an opportunity to enjoy the tube combo. The high-quality tube allows you to float down the Rainbow River. All the rentals include the best facilities like shuttle transportation, lifejacket, paddles, kayaks, and tubes. Of course, the kayaking trip is an excellent choice for spending your summer with teens, without exception.
13. Ride horses at Amelia Island State Park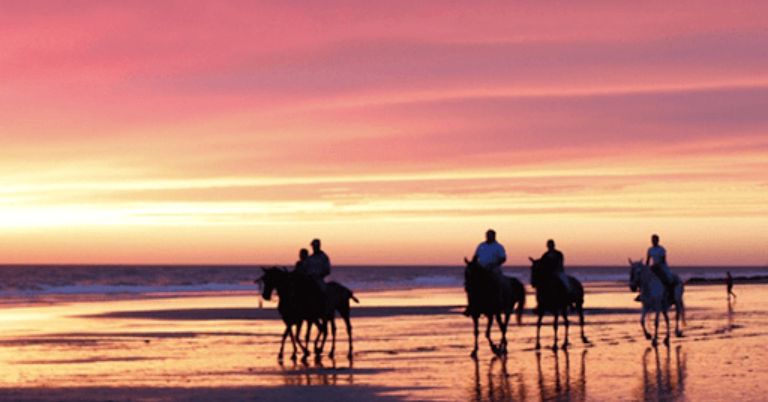 What to do with teenagers in the evening? Amelia Island is superb for experiencing horseback riding. Invite your teens to enjoy the riding experience on the beach. With its well-behaved and gentle horses, you will have a magical sensation of horseback riding. The friendly and knowledgeable leaders are always ready to accompany participants riding horses. The host offers stunning horse rides during the summer, such as sunsets, sunrises, days, and proposal rides.
All the rides deliver extraordinary experiences you will not get in others. However, it would help if you tried the sunset rides. It is one of the most popular rides. Feel free to ride the horse while getting a kick out of the vibrant sunset. When the sky changes its colors into a fiery orange, candy pink, and golden yellow, it is a perfect time to ride a horse. Bring your camera to catch the spectacular moments during your sunset beach ride.
14. Ignite imagination at Walt Disney World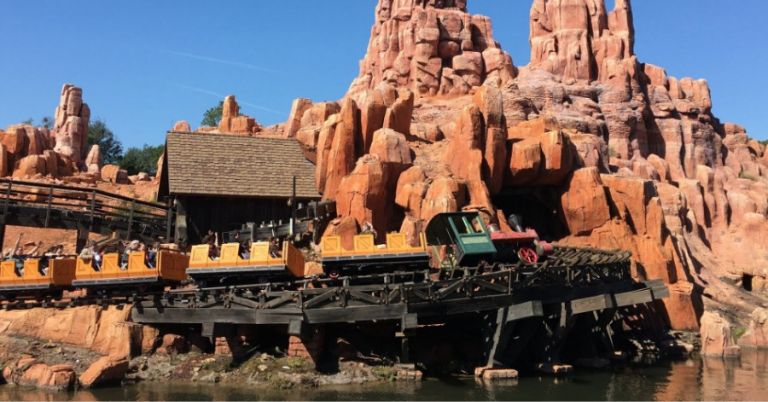 Walt Disney World Orlando is a great destination to experience a magical range of attractions, entertainment, shopping, and dining for visitors of all ages. Calling your teens to spend their summer at Walt Disney is a must. Get ready to explore thrilling adventures with teens, including Disney's Hollywood Studio, Magic Kingdom Park, EPCOT, and Animal Kingdom Theme Park. All parks offer the best fun things to do.
Don't sleep on Big Thunder Mountain Railroad. It belongs to the thrill rides of Magic Kingdom Park you shouldn't miss. It is a fast roller coaster for teens and adults. The ride races through the dark tunnels and drops into the canyon. Sometimes, you will avoid the exploding dynamite. It is a really great roller-coaster offering a lifetime experience.
15. Discover a thrilling vacation at Universal Studios Orlando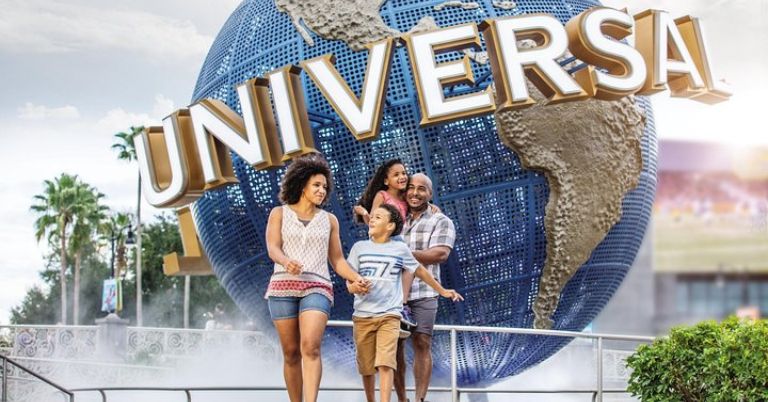 Universal Studios Orlando is one of the beautiful parks delivering amusement and entertainment for visitors of all ages. Get ready to explore three theme parks: Universal Studios Florida, Islands of Adventure, and Volcano Bay. Each park offers fantastic experiences you will not find elsewhere. Start your journey by exploring Universal Studios Florida. The theme park offers top attractions to visit, like Harry Potter and the Escape from Gringotts and Despicable Me Minion Mayhem. Don't miss exploring Jurassic World. It is one of the top-visited attractions for teens in Florida.
After discovering Universal Studios, call your teens to get wet at Volcano Bay Water. Experience one of the best water slides in the city. The wave pool and Winding River are also available to satisfy sophistication.
16. Watch alligators and Crocodiles at St. Augustin Alligator Farm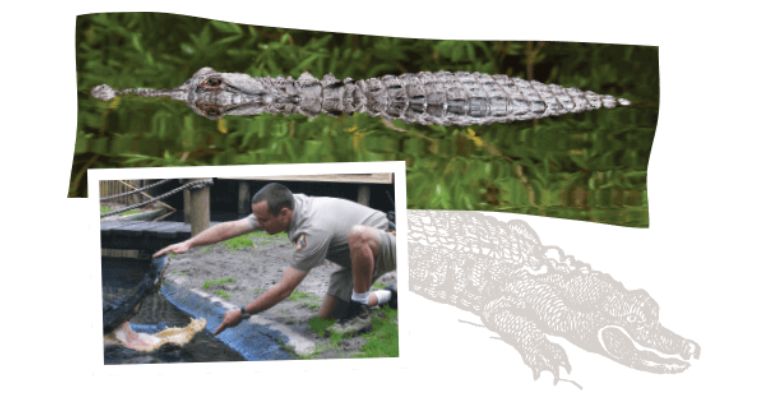 What to do with teenagers during summer? Let's get close to alligators and crocodiles by visiting the St. Augustine Alligator Farm. It is Florida's largest Zoological Park offering fantastic attractions, exhibits, and shows. The park is not only home to alligators but also other animals, including reptiles, birds, fossils, and more. Spending summer at the farm is a great choice to introduce the wildlife, especially alligators, to your teens.
Start your wildlife adventure by enjoying the daily shows. The attractive daily shows like alligator feeding, Rainforest review, Scales & Tails Reptile, and Realm of Alligator are always open to the public. Pick the best show that meets your teen's preference. Don't miss taking a long look at albino alligators. The beautiful reptile is one of the most-visited attractions in the park. Call your teens for a more challenging experience to have a zip line over the zoo. By participating in the zip-line, you have an opportunity to see live alligator life under your toes.
17. Revel in Water adventures at Furycat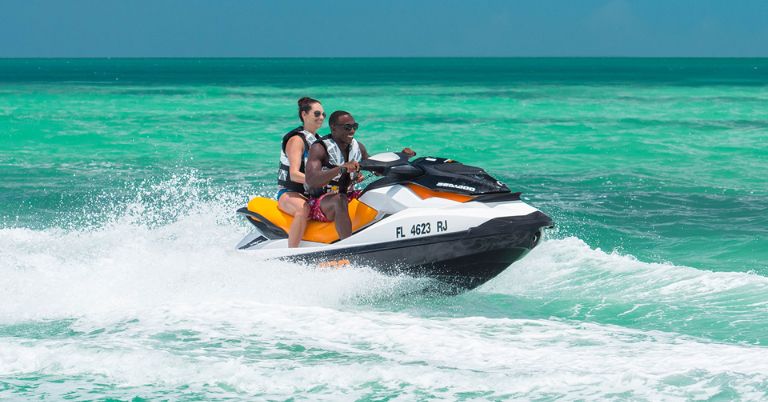 Get an ultimate water adventure by experiencing Key West's most fantastic attraction at Fury. Surrounded by crystal blue water and a beautiful natural view, you will have dozens of water adventures your teens will love it. Choose the best adventures from Key West Snorkelling to glass bottom boat and sunset tours to parasailing. By participating in snorkelling, feel free to explore the underwater. The Fury's catamaran reef boats will take the participants to the best snorkelling site.
Parasailing will deliver a thrilling experience on the air like no others. Don't forget to enjoy the glass bottom boat. The attraction offers a great chance to enjoy the marine world without getting wet. When the sun goes down and changes its colors, take your teens to revel in the Sunset Cruise. Best of all, it would be best if you didn't miss taking the Key West Jet Ski. The water activity brings you an incomparable experience.
18. Get bold rides at Busch Gardens Tampa Bay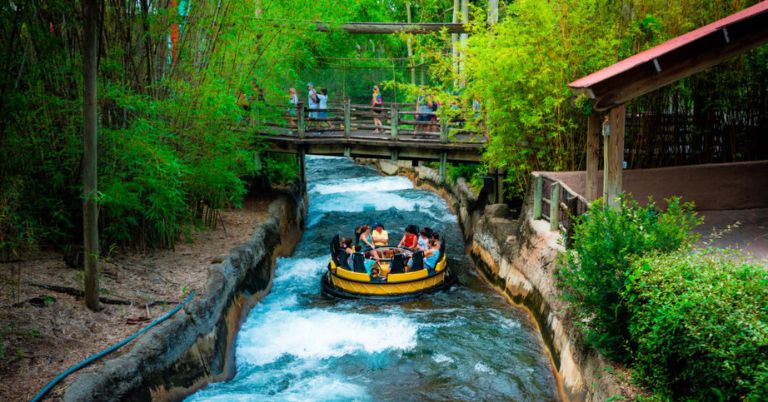 What to do with teenagers during summer? Let's have fun at Tampa Bay. Busch Gardens Tampa Bay is home to thrilling rides and attractions. Heading to the great park with your teens is a must to allocate your wonderful summer day. With its high thrills and big coasters, the host guarantees all visitors will have unforgettable moments. Whether they get an up-close look at magnificent animals or enjoy the thrilling rides, the park delights guests of all ages.
An excellent selection of spectacular attractions like Marocco, Sesame Street Safari of Fun, Stanleyville, Jungala, Congo, Pantopia, Serengity Outpost, Egypt, and Nairobi is always available to explore. All bring a like-no-other sophistication to your life. Feel free to choose the best attraction based on your interests. For family-friendly attractions, we highly recommend enjoying Congo River Rapids. It is a perfect attraction during the summer. You can cool off in the Tampa Bay water with great pleasure.
19. Take wonderful entertainment at Wonderworks
What to do with teenagers in Florida? Take your teens to learn about science and new technologies at Wonderworks. It is an amusement park combining education and entertainment under one roof. More than 100 great exhibits are accessible. Whether they delve deep into extreme weather zones, physical challenge zones, space discovery zones, wonderful art galleries, and others. All offer opportunities for your teens to spark their imagination and challenge their minds.
After exploring the incredible zones, keep discovering the action-packed entertainment. The park also provides a great selection of interactive entertainment, including Laser Tag Arena, 4D XD Simulator Ride, Indoor Ropes Course, and more. Invite your teens to have fun at Laser Tag Arena with all its offerings. The entertainment allows guests to compete against opponents and battle in fast-paced laser tag. It is an excellent opportunity to have fun things to do with a teenager in Florida during the summer.
20. Take a Paintball Game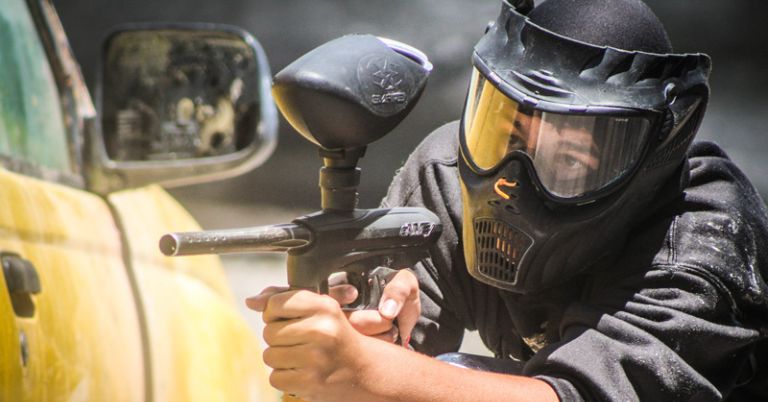 What to do with a teenager in Florida during summer? Taking a paintball game is a must. If your teens are crazy about the "Call of Duty" game, invite them to have a challenging experience by playing paintball. Florida presents the best paintball venues to have fun and celebrate on all occasions. Whether you play paintball for a family gathering, birthday parties, and others, a paintball game is a great option.
Head to the city's largest paintball venue in Orlando, Orlando Paintball. The venue offers 8 indoor and outdoor paintball fields with advanced facilities. The host also provides some spectacular paintball scenarios. Whether you pick SWAT or Escape Games, the entertainment spot offers exciting and unique activities to build friendships as well as family bonding.
---
Letest Posts:
---
What can teenagers do over the summer?
There are more than 100 things to do in summer for teenagers, including outdoor activities, water sports, camping out in the gardens, visits to museums, and more.
How do I keep my teenager occupied in the summer?
Take your teenagers to do the summer activities like taking summer camps, volunteering, learning new skills, getting active, and more. Let them choose the best activity based on their preference.
What should a 16-year-old do over the summer?
Most 16-year-old teenagers love learning something new, like gaining new skills in art, computers, or sports, having an adventure in the outdoors, and volunteering.
How do I keep my 15-year-old busy in the summer?
Invite them to help around the house. You can talk to them about cooking, gardening, or housekeeping. Sometimes, take them to attractive destinations like beaches, state parks, entertainment venues, and more.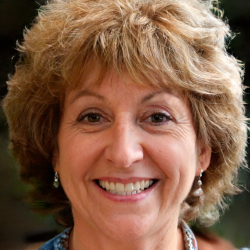 Latest posts by Suzy Prichard
(see all)