Traveling or exploring your own city with family can be so challenging sometimes; in a way, you have to ensure the places of interest match their preferences. While it's fun to have teens in your family, it's still a little tricky to go with them since you have to be creative in finding a destination that can cater to both your activities and your teens'.
In this case, you may consider the unique city of Boston as part of your destination list, as the place is perfect for the family. You can also freely choose your own definition of the right time to visit the city because Boston is a great place to visit all year round.
Worry not, whether you plan to go to Boston or reside in the city, we've tried our best to list the 20 best things to do and places to go in Boston with teenagers. All you need to do is sit back, relax, and free up your weekend!
1. Spend An Hour or Two at the Boston Museum of Science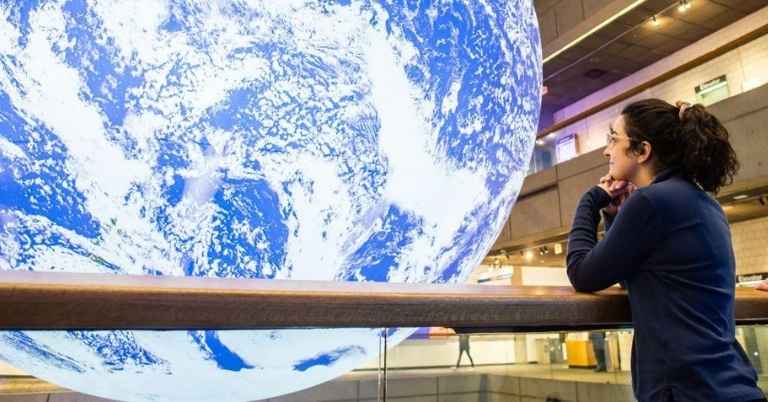 Teenagers are full of curiosity and questions. Whether your teens are into science or not, the Museum of Science is a great place to visit with your family—even for those who think museums are boring.
Museum of Science, Boston has five sections to explore: Exhibits, Omni Films, Planetarium Shows, 4D Films, and Live Presentations. They can experience the fun and dynamic sides of science. From engineering-related exhibitions to lightning experiments—covering almost everything they learn at school, and now it comes to life!
What is more interesting is the fact that this museum also considers the needs of us parents. You can always check its Adult Experiences calendar to anticipate fun things to enjoy. At the same time, your teenagers are busy with the museum's sections.
2. Dining and Gaming at Versus
Your teens want it to be a gaming night, yet your spouse feels like eating out. So why not combine the two? Versus may be a brilliant idea. Located on Province Street, Versus is not just an ordinary restaurant.
Enjoy the delicious bites, burgers, sandwiches, or pizzas while having your teens enjoy their best time by playing some cool games, ranging from retro arcade games such as Galaga, Dig Dug, and Centipede to modern video game consoles like Xbox One, PS4, and Nintendo Switch.
It won't be too surprised if you end up switching activities with your teenagers. We mean, who doesn't like playing games? Have we mentioned the Pac-man game arcade at Versus?
3. Explore the Best Bike Paths of Boston
When asked what to do in Boston with teenagers, ones should admit that riding a bike should be considered. First, Boston is one of the cities in Massachusetts that is claimed to be the best place for road biking. Second, Boston has many beautiful bike paths to choose from. Biking is fun for all ages and a good choice for group exercise.
Third, you can always count on the ride-share bike system of Bluebikes that operates in greater Boston's municipalities. It has 400 stations that can easily be found throughout the metropolitan area.
Group rides can also mean introducing the city deeper to your teenagers. In a way, you can freely make some stops along the way. Teach your teenagers about city history and historical buildings (how about Cambridge Black History Ride?), get to know more about the local community, or just enjoy the beautiful scenery.
4. Hands-on Money Management Exercise at the Natick Mall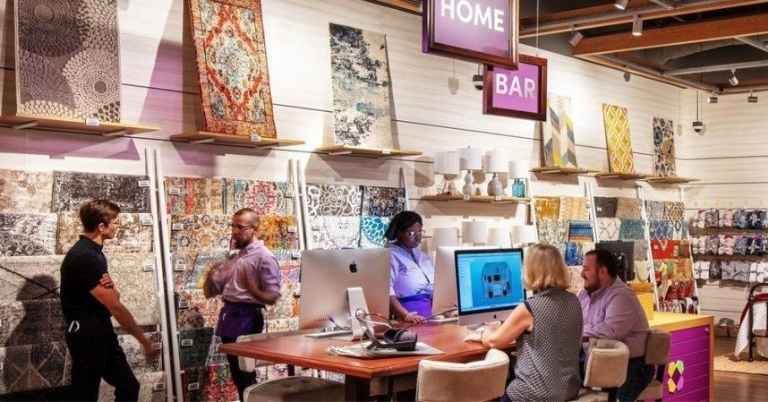 There is no better time to renew your wardrobe than just right now! But that doesn't necessarily mean you will teach your teenagers to splurge money on things they don't need. For us parents, teaching our teenagers about finance literally can be by letting them have hands-on money management experience.
Being the largest mall in Greater Boston, we perceive the Natick Mall—whose stores vary from high-end brands to affordable ones—to be the right place for teenagers to learn how to shop wisely. Hand them a certain amount of money and let them plan, decide, and manage the money on things they think they need to buy.
All we need to do is guide them to the stores at the mall that match the budget and needs and have our retail therapy simultaneously. By then, you can easily recognize and evaluate your teenagers' money management and shopping behavior—a set of survival skills everyone needs today. End the day with dining options you can find at the Natick Mall.
5. Boston Public Library is More than Just a Pile of Books
There is more to a library than just reading a pile of books. Have you known that there is such thing as Teen Central at the Boston Public Library? This may be the community in which every parent wants their teenagers to be involved!
Here, your teenagers have a range of opportunities to meet people their age to hang out, learn, play, discuss and geek out in fun ways. The community is also the right place for your teenagers to hone in on their digital-related skills, through the Lab space that offers exciting music-making programs, video production, digital activities, and many more.
If you are interested, the library also gives access to teenagers who want to volunteer in its management. Such an excellent way to prepare your teens to be job-ready! The Boston Public Library also holds annual reading events that also can be enjoyed by the parents. Look at the reading events calendar so you won't miss any event!
6. Apex Entertainment Center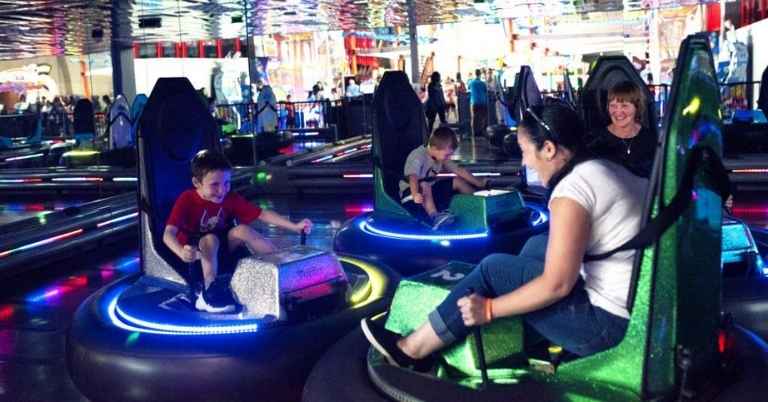 It's finally the weekend, so why don't you drive a bit further with your teenagers to the Apex Entertainment Center? This one-stop place is full of food, attractions, and events for the family.
However, deciding what to do with your teenagers, it's wiser to plan the activities at least one day before. So you can assess which activities are perfect for your getaway, especially if it involves driving 30s miles away from Boston.
Are arcade games no longer enough to contain your teenagers' excitement? Try bumper cars with the parents! Need some more challenges? Go-kart or go home! As for the parents, at the Apex Entertainment Center, you can also have some fun by playing familiar sports, such as bowling and mini-golf.
7. Sundays are Made for Picnic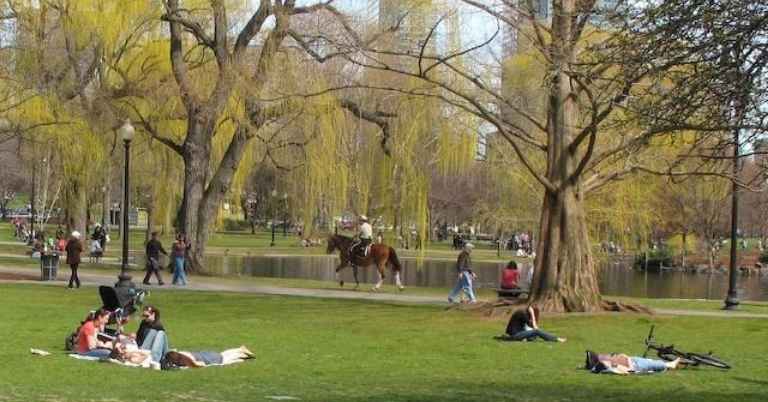 When was the last time you spent all the time with your teenagers? If you can't answer this question, free up your upcoming Sunday and ask your teenagers right away to go picnic with you at the Public Garden and Boston Common!
Take some of your favorite bites and drinks, and don't forget to leave some space in your stomach to try foods at eating spots nearby the park. The Boston Public Garden is the pioneer of the botanical garden in the US. It's also home to thousands of kinds of plants, monuments, a scenic pond you can ride a boat in, and famous statues that remind us of the glory of the Victorian era.
Adjacent to the park is the Boston Common, whose characteristics are nowhere near the Public Garden. Here, your family can feel a more relaxed vibe where you and your teenagers can play tennis, softball, and even ice skate seasonally.
8. Learn How to Surf in Boston's Empty Waves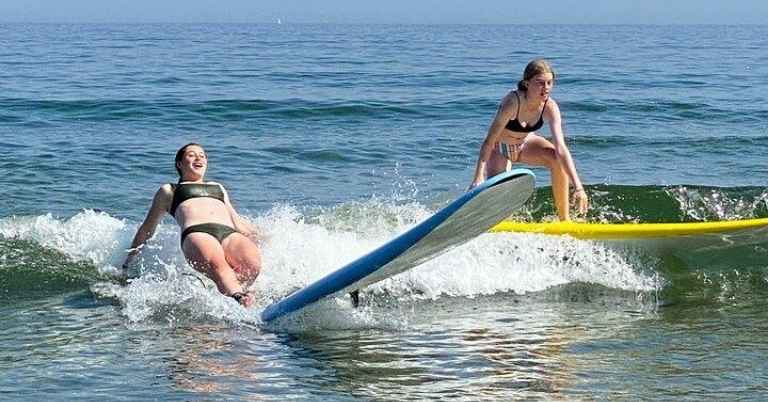 They said whether you live in Boston or travel to Boston, you have to know that Boston is among the world's best places to learn how to surf. First, Hawaii and California are just too mainstream, not to mention the huge crowds that may limit your movement as a newbie surfer.
Second, its quieter ocean and empty waves make it an ideal place for your teenagers to learn. Third, it's easy to find good surfer and quality instructors in Boston. You may want to see Boston Surf Adventures' offerings, packages, and facilities. Especially if your teenagers want to customize the activities to their needs or are new to the watersport.
For locals, it's advisable to take the lesson during the low season from May 1 until June 1. For travelers, it opens the lesson session from June 4 until Labor Day. What is more relaxing than spending a day in the ocean or walking along the beach while watching our teenagers learn how to surf with the best instructors? But, hey, you can double the fun by taking the same lesson with your teenagers!
9. A Fancy Night to Wine and Dine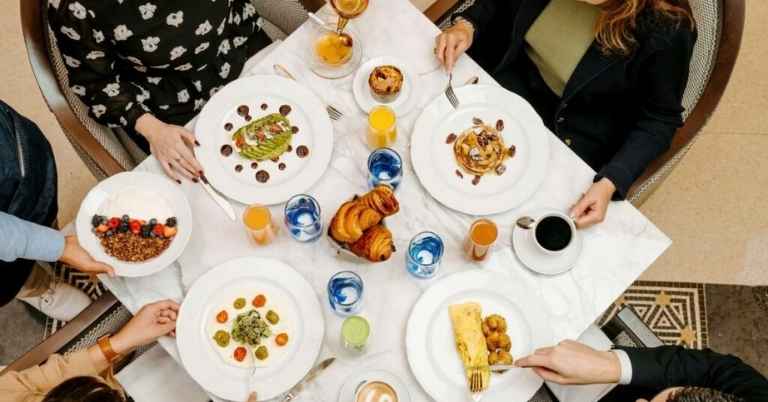 Hanging out with your teenagers is good, but have you tried fancier options? Opt for Grana at The Langham or OAK Long Bar + Kitchen for your fancy night to dine and wine with your teenagers, as it serves family-style meals with great selections of wine. All situated in an elegant and luxurious interior.
Enjoy your meals and have a warm conversation with your teenagers to dig deeper into their aspirations, dreams, and perspectives towards the world—get to know them better! At the same time, you can also teach them how to use proper table manners and let them know they do's and don'ts at the dining table. To make them happier, give them some flexi-time to go whenever they want for a night out afterward.
10. Level up One of your Survival Skills: Cooking
Before you let your teenagers move in and live their own life, make sure they have acquired a set of survival skills, cooking is one of them. From appetizers to desserts, and from Japanese dinner to Cucina Italiana—Boston's got you covered! Just pay attention to the prerequisite requirements before getting your teenagers on board.
Also, if you want to participate in the same class with your teenagers, ensure you don't intervene in their process. The most important thing is not the chef-like result but the fun and time you spend with your teenagers during the class!
---
---
11. Campus Tours in the Boston Metropolitan Area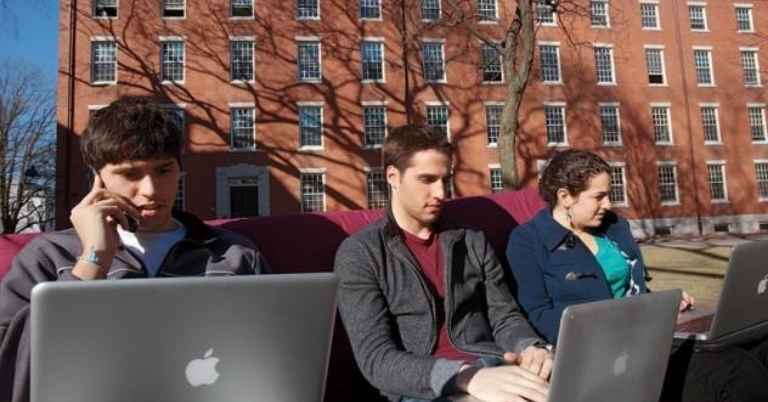 You know it's coming. The time when your teenagers should prepare themselves for their adventure and leave the nest that determines their future. Start by talking to them about what inspires them, the fields of study that interest them, their aspirations towards the world, and what they see themselves to be in the next decade.
No matter where your teens will end up studying, it's best that you take part in finding what's perfect for them. It includes planning and taking them to some promising Boston Metropolitan area campuses. Some of the world's best universities are located here, such as the Massachusetts Institute of Technology (MIT) and Harvard University.
Bear in mind that the purpose of this activity is not to give them pressure to study there, but to show some of the world's best academic institutions and how the systems run for students. Parents will also reap some benefits by taking their teens on campus tours. As we can witness firsthand the academic interaction, update our knowledge, and most importantly, get an overview of our teenagers' educational preferences.
12. It's Always Gameday at Fenway Park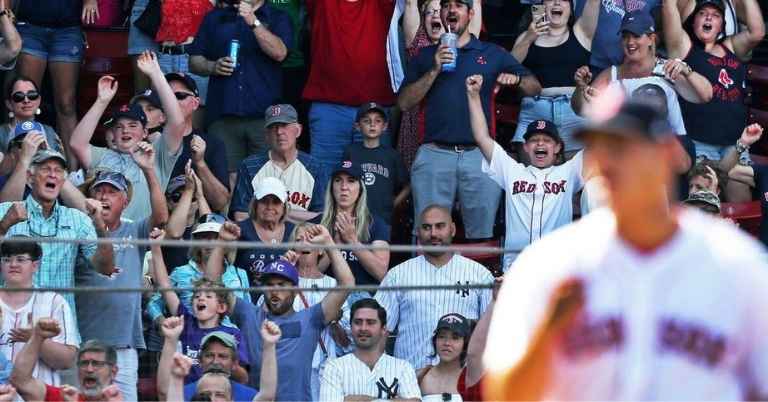 Who doesn't love baseball? If you alone can't answer this question, why don't you take your teenagers with you right away to watch the Red Sox game at Fenway Park, the Boston Red Sox stadium? The game will recall your glory days when you're still a part of the school baseball team—oh, you can even have small chitchats with your teens about that while watching the game.
Fortunately, that's not the only thing to do at Fenway Park, as you can also book the park tour for the whole family to see The Red Seat, Pesky's Pole, and many more. Definitely, this activity isn't only for a baseball enthusiast but also for history and architecture lovers!
13. A Fun Day Out for Animal Lovers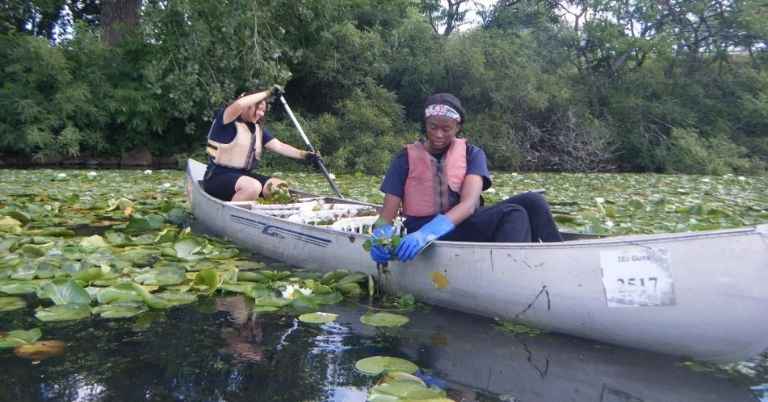 If your teens are into animals, you can consider taking your family to New England Aquarium to see some adorable sea creatures, but not only that. The New England Aquarium also hosts interesting teen programs. Like ClimaTeens to spread awareness about climate change, liveblue Ambassador, which gets teenagers involved in cleanup and restoration activities, and Teen Internship programs whose name has spoken for the program itself.
Same with Franklin Park Zoo. Not only will your teenagers see some land animals, including gorillas, but they may also be interested in the zoo's teens-paid programs such as ZooTeen and Teen Ambassador.
14. Artsy Activities at the Museum of Fine Arts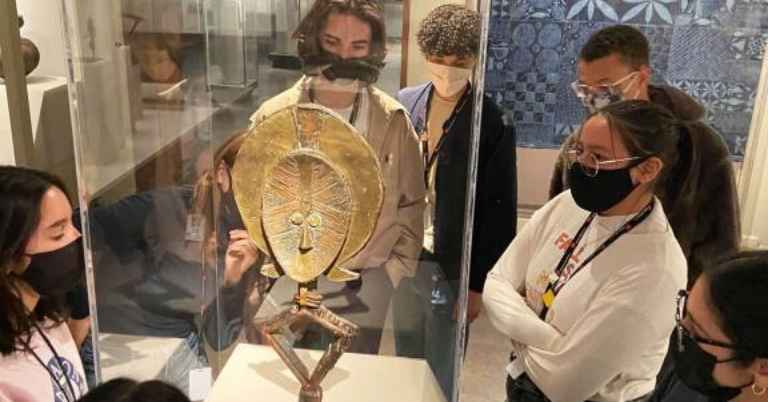 If school's history books don't pique your teenagers' interest in history, you might find a trip to the Museum of Fine Arts very useful. The museum features collections from around the globe, including paintings, photographs, textiles, fashion arts, ancient artifacts and artworks, and the list goes on.
You and your teenagers won't only enjoy the exhibitions since the museum also regularly hosts concerts and film festivals which you can check the schedule on their website. Teenagers who wish to be part of the museum are welcome to its Teen Programs, ranging from STEAM Team to Teen Arts Council.
15. Boston Ghost Tour, Scarier Than You Think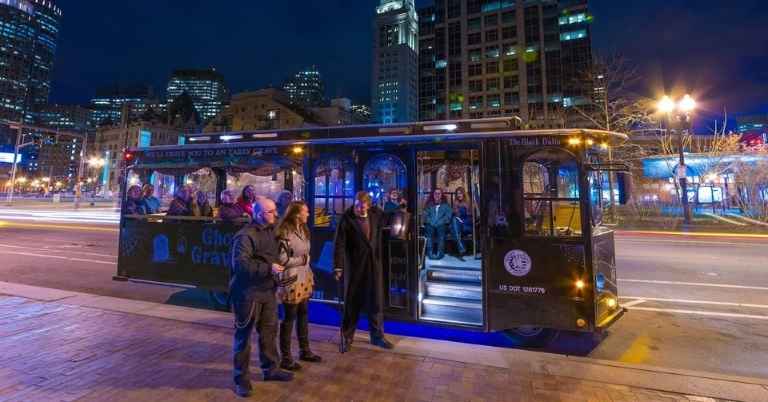 Rumor has it that the house next to yours is haunted. Yet, you've never heard any tangible signs of a ghost appearing before your very eyes. Instead of waiting for scary moments to come to life, chase the real ones by taking your whole family to the Boston Ghost Tour.
You won't only share the horror vibes with your teens, but they can also learn about historical buildings and stories. All you have to do is book the tour that suits your preferences.
16. Six Flags New England for Adrenaline Junkies
For thrill-seekers and adrenaline junkie teenagers who long for extreme excitement, the famous Six Flags New England can always be counted on. A truly amusement park for everyone, Six Flags has roller coasters, a merry-go-round, rafting, a waterpark, and rides for every family member, including your teens!
Once you're exhausted from strolling around and taking the thrilling rides, various restaurants are waiting for you, from classic fish n' chips, Asian cuisine, and healthy food.
17. Fruit Picking at Tangerini's Farm
When you can't escape from Boston's summer heat, why not make use of the sunny days by picking some fresh fruits with your family at Tangerini farm? Your teenagers can learn to grow fresh organic farm products firsthand and enjoy the homemade ice cream or seasonal menus afterwards.
Tangerini's farm has its unique schedule on which farm products are available to pick, depending on the season or month. If your family ends up falling for its products and scenery, you can plan a special family event to hold at the farm.
18. Clay Lounge Boston
If routines exhaust your teens and leave them feeling drained, it's time to shift their focus to something more creative and out-of-the-box. When we suggested pottery classes on the list, we thought of more than just the creative journey. Pottery is also a therapeutic way to escape boredom, gently exercise your wrists and arms, and relieve stress.
At Clay Lounge, located in Boston's art district of SoWa, your teens can get a certificate once they complete a pottery class or one-time workshop. Parents can also join the pottery class, admire the artworks at its Glaze Lab, or shop the local artists' works.
19. Get Creative with ICA Teens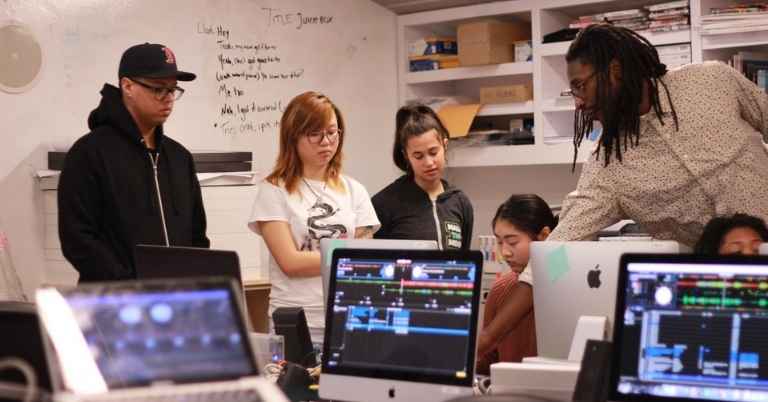 Teenagers are restless and always up for something new to learn, including music and arts. Suppose your teenagers can spend hours listening to and exploring music and songs, looking at paintings, and experimenting with photography styles. In that case, you can imagine a community that fosters and boosts your teen's arts-related skills.
ICA stands for Institute of Contemporary Arts and offers various art programs under the ICA Teens. This community allows teens of all skills, backgrounds, levels, and interests to be creative with a great selection of workshops and programs.
Some are film and video, photography, music and audio, visual arts, and writing. Seasonal events managed and created by the ICA Teens members will give parents access to watch their art productions directly. Some of their works or portfolios are also showcased on the web.
20. Wine Tasting and Pairing at the Boston Winery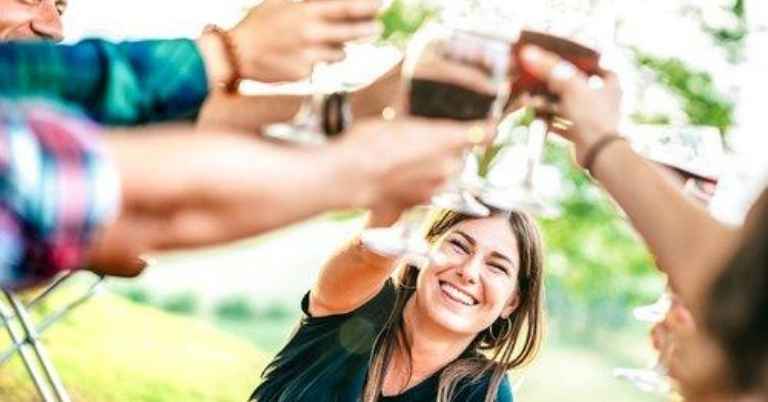 Digging more into the world of wine, your teens will soon realize that wine is a very social world! They will meet people from various backgrounds. And who knows, wine talks can get them more than just a business deal!
At the Boston Winery, you and your teens will learn to smell and observe the taste, texture, and density—train all five senses to feel a glass of fine wine in your hand. Safe to say, it's more than just a culinary lesson or getting drunk.
After all, it's always better to introduce your teens to drinking under your direct supervision or accompanied by the experts, in the hope that once they acquire knowledge about wine, they will enjoy wine responsibly.
---
Latest Post:
---
What do most teenagers do for fun?
Everything. Teenagers are always up for something new to learn, especially where they can expand their network and acquaintances.
How can I spend time with my teenage daughter?
Most teenage girls love to shop. The most important thing you can teach them is money management skills. Occasionally, accompanying and observing their shopping behaviors might be a good idea.
What is the most important thing for a teenager?
Freedom. They will thank you for letting them choose what's best for them. Your task is to guide, suggest, and support.
What do 17-year-olds like to do?
Mostly socializing with teenagers their age, sometimes they love to be involved with a group of teens with similar interests such as sports, music, arts, or tech.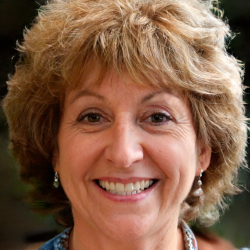 Latest posts by Suzy Prichard
(see all)