The weekend is a perfect time to get out and explore the best attractions in Boston. The city offers the most fantastic Boston shows, events, happenings, tours, and exhibitions to the public. Take an opportunity to spend your time with an extensive selection of attractions and things to do this weekend. From art exhibits to live music performances and adventurous trips to magnificent tours, Boston is ideal for teens to have fun things to do this weekend.
Whether you hang out with your family or peers, Boston never lacks excellent weekend events. Finding your preferred event may not be easy. Don't worry! We have rounded up 20 exciting things to do in Boston this weekend. Just sit down, relax, and plan your delightful weekend.
1. Boston Lights: A Lantern Experience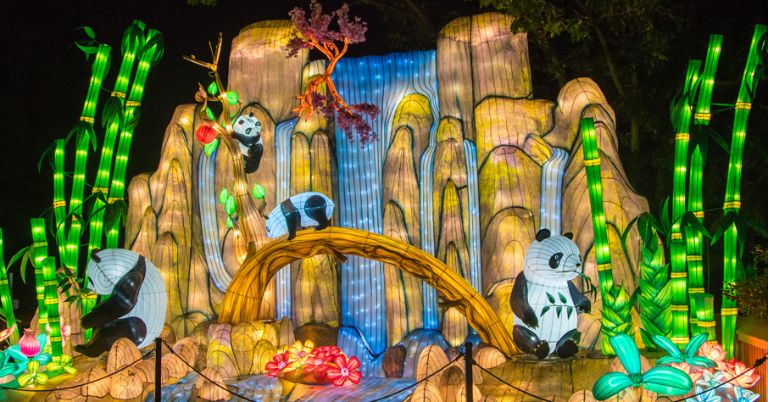 Located at Franklin Park Zoo, Boston Lights comes with an extensive selection of illuminating and sparkling lights. More than 55 fantastic lantern displays are on location for you to see and explore. It is a great option for teens to spend weekends full of happiness. Invite your family to experience the lights after dark. Feel free to find the best displays of a giant Octopus tunnel, a rose corridor, traditional Asian lanterns, glowing corridors of bamboo and lotus, a long dragon, a vast panda, and more displays.
All the luminous ocean and animal scenes present wonderful nightlife with illuminating light. Gain a magnificent impression by enjoying all the interesting displays. Whether you love admiring the vibrant flowers, the giant shark tunnel, or whimsical ocean scenes, the venue is totally inviting to create new experiences. While delighting in magnificent displays, you also have an opportunity to learn about conservation and wildlife preservation. Thrilling to Boston is one of the fun things to do in Boston this weekend
2. Dino Safari: A Walk-Thru Adventure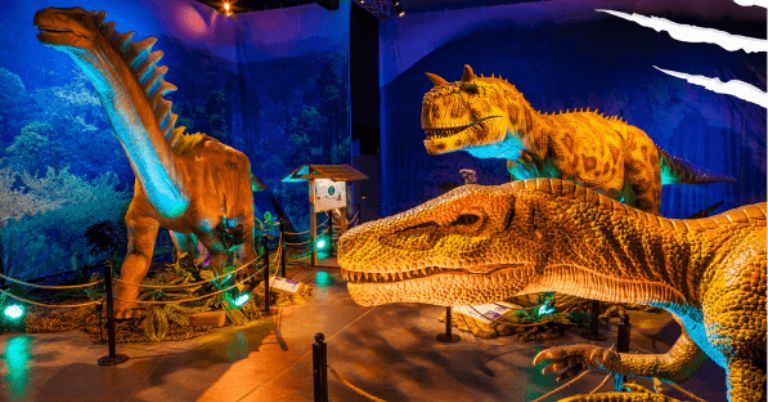 Take an opportunity to have an up-close look at 20+ giant dinosaurs on a walk-thru trip. Of course, it will be a fantastic experience for your whole family. During your adventure, you will see magnificent scenes including earthquakes, eruptions, dinosaurs' battles, and saving the dinosaurs' lives under one roof. Whether you are looking for an educational or thrilling option, the attractive venue offers a great experience like no other. Free up learning about dinosaurs in depth, including how the animals moved, behaved, and ate at the weekend.
Besides the walk-thru trip, Dino Safari also comes with immersive things to do for visitors of all ages, especially teens in Boston. Digital games and exciting virtual reality are always available to deliver unforgettable sophistication. Through the delightful things to do, you will have a hands-free experience of dinosaurs' lives in a different way. The venue is also spacious to maintain social distance during the COVID-19 pandemic.
3. Free Shakespeare on the Common
Shakespeare on the Common is one of the special weekend events that take place in downtown Boston. Get ready to have a live theatre performance entitled Much Ado about Nothing. The annual stage runs from July to August. It is a perfect place for teens to hang out with the beloved ones. Enjoy great Shakespearean scenes about loyalty, revenge, betrayal, magic, and love. The outdoor live performance delivers fabulous nightlife under the stars at the Boston Common.
Before heading to the venue, make sure to bring a low folding chair or blanket to revel in the live performance. Don't miss grabbing your snacks and beverages before and during the performance. Get inspired by the Shakespearean thrilling languages and quotes. Some scenes also come with funny and tragic plays. Of course, it will make the whole story more colorful. Best of all, the live outdoor theater is free to access. Plan your visit to enjoy the Shakespeare marvels in Boston this weekend.
4. Lion Dance at the Chinatown Gate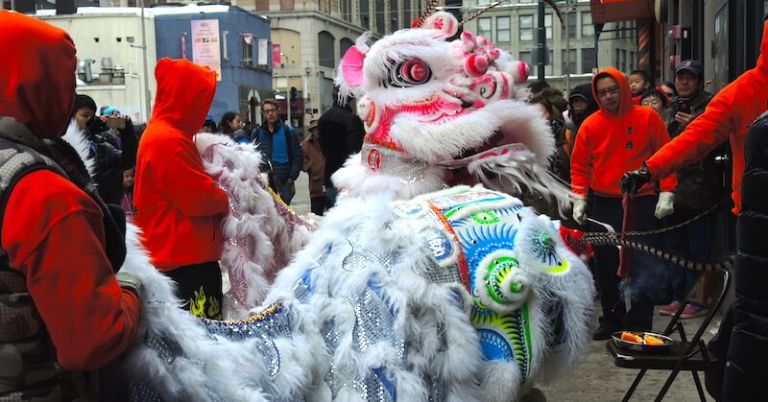 Welcome to China Town in Boston. Come and join the special weekend event, the Lion Dance at the Chinatown Gate. The event welcomes everyone to enjoy the magnificent celebration and parade along the street. Taking place in the city of Boston, including the Rose Kennedy Greenway Park, the event is open to the public on the weekend.
Take an opportunity to see the lion dance in Boston while exploring the vibrant experience like no other. Chinatown also hosts other special public events, including World Tai Chi Day, Lunar New Year Celebration, Lantern Festival, Experience Chinatown, and more. Plan your visit to China Town. Get ready to enjoy special events for teens throughout the year.
5. Summer Concerts at The Hatch Shell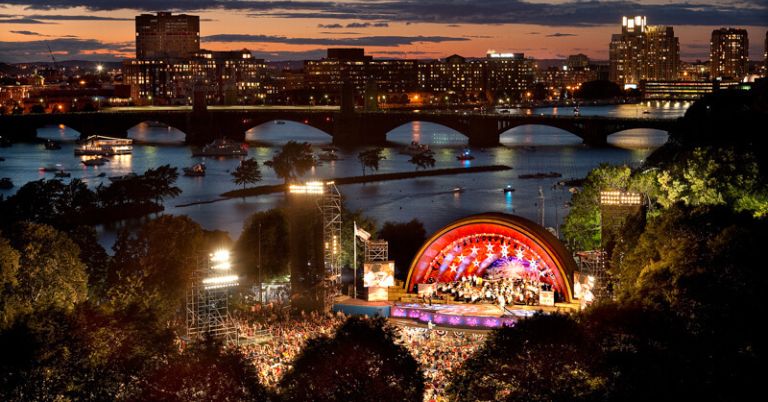 Hatch Shell always provides the best weekend event throughout the year. Located at Boston's Esplanade, the venue offers incomparable festivals, movies, and concerts; one is the Boston Pops Independence Day Concert. It is the most incredible outdoor live concert featuring fireworks displays. It is ideal for spending your summer nights with family or friends under the bright skyline. From classical to pop live music, and horror to family-friendly movies, celebrations, and festivals, the performance is open to the public of all interests.
Keep an eye on the attractive events from April to October. An array of excellent outdoor concerts, movies, and celebrations are accessible to see and explore. Whether you sit on the grassy lawn or the seating, the venue is full of happiness for teens, especially in summer. Bring your personal items and grab the snacks while taking joy in the city's most significant outdoor space.
6. Improv Asylum's Main Stage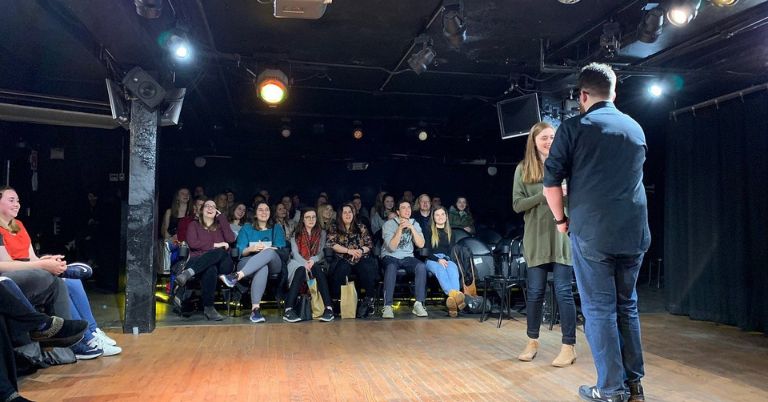 If you are crazy about comedy, get closer to Improv Asylum. It is home to the best comedy theater in Boston. From sketch comedy to improvisation, feel free to laugh and release your boredom at the venue. Located in the middle of the North End, you can spend your night with an unforgettable experience. By paying a $3.00 service charge per ticket, the host allows you to relax, enjoy and watch the top-notch comedy performers.
Catch hilarious scenes and fast-paced acts in the lively venues. You will get the perfect blend of musical comedy, sketches, and improvisation on one stage. Check out its best summer show, Air Conditional Love. Get the tickets now. The live theater runs on Thursday, Friday, and Saturday. Live comedy is one of the fun things to do in Boston this weekend. Call your friends to have a warm atmosphere and get a laugh together.
7. SelfieWRLD Boston: Instragamable Moments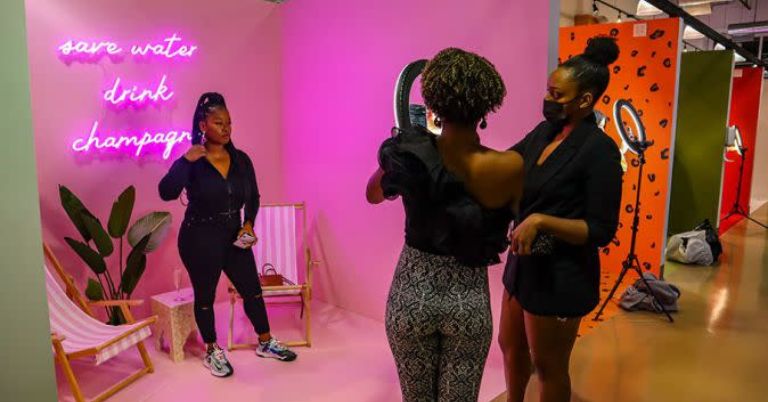 A visit to SelfieWRLD is one of the fun things for teens this weekend. It is a perfect venue for teens in Boston. Most teens love posting their instagrammable photos on Instagram. Don't worry! The city offers a fantastic spot to capture the beautiful moment easily. Get an opportunity to experience the interactive and eye-catching art installations. More than 20 spaces and 35 opportunities are accessible to the public. Each room comes with a unique and impressive theme. Choose your preferred rooms to have the most instagrammable photos.
Have your family, friends, and partners pose for high-quality photos. Don't hesitate to bring your DSLR camera to achieve excellent results. The interactive art installation is also available for all occasions. You can book the venue for celebrating birthday parties, farewells, graduations, and others. You are encouraged to book online for personal events.
8. The Great Animal Orchestra
Get an opportunity to enjoy the audio-visual sophistication of the planet's rich biodiversity by Bernie Krause and The Great Animal Orchestra. He has compiled more than 5,000 hours of natural space recordings from marine to terrestrial species worldwide. All you need is to sit down in the dark space and enjoy the great display featuring wild animals and nature symphonies. The exhibition brings all visitors to hug nature by rejoicing in animal vocalizations and natural soundscapes.
The animated spectrograms are also viewable during the exhibitions. It is a really unusual installation to admire the natural world, especially animal life, in a different way. This unique exhibition, hosted by the Peabody Essex Museum and the Fondation Cartier pour I'art Contemporain, is a great option for teens. Have fun things to do with unrivaled experience in Boston!
9. Live Music at the Beehive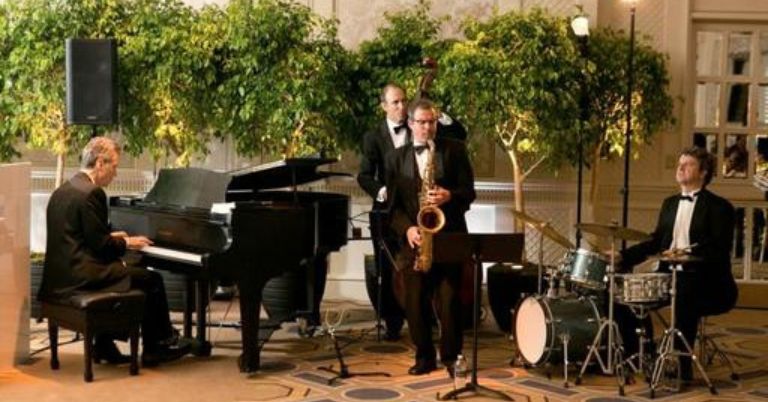 If you are interested in music, enjoying live music at the Beehive is a perfect option. The Beehive is a warm and lively Boston venue to savor the best menus and outstanding live music performances under one roof. From funky to electric music and from jazz to R&B, the venue provides comfortable art spaces where you can live it up. Discover the talented artists and musicians on the Beehive's stage.
While taking joy in live music performances, grab your satisfying foods from America, Eastern Europe, and the Middle East. Don't miss ordering authentic drinks, from tasty beers to exotic cocktails. ​The Beehive cafe is an excellent place for teens. Invite your friends to hang out in a warm atmosphere. The venue is also available for private events. Get fun things and take the reservation to hold special weekend occasions like birthdays, groups, gatherings, and others.
10. Beyond King Tut: The Immersive Experience
Enjoying an exhibition of Beyond King Tut: The Immersive Experience is perfect for discovering legendary Egyptian tombs like no other. Take an opportunity to get closer to the underworld gods, learn about the enigmatic King's life, and explore how to process mummification. All of the offerings are accessible to the public. The spectacular exhibition also features soaring projection imagery, cinematic displays, and advanced storytelling. You can delve deep into the history, life, and understanding of the Egyptian King's world like no other.
For your information, it is not an exhibition of ancient Egyptian artefacts. However, all visitors are free to discover the king's tombs by enjoying the interactive displays, great photography, and straightforward storytelling. By participating in the exhibition, you embark on an adventure of time traveling to discover the marvelous treasures. A visit to Beyond King Tut ranks among the fun things to do for teens in Boston.
---
---
11. The Cambridge Carnival International
Boston always offers annual weekend events; one is Cambridge Carnival International. Taking place at University Park Commons in Cambridge, the carnival presents the celebration of the Caribbean and African diaspora in the city. The Cambridge carnival brings the teens to life, from live music to signature food, unique costumes to a diverse culture. Discover all the music types from various cultures and costume parades with unrivaled celebrations.
Whether you enjoy an extensive selection of vendors and artists, unique hand-made costumes, or dancing people, the festival delivers the city's diversity in one package. The parade will pass several iconic locations, including the Charles River, Blackstone Street, the Street River, and University Park Common as its ending. After the parade, many live music performances are ready to entertain the visitors. Don't sleep on the craft vendors, food courts, and art corners that are always available for purchase.
12. Summer in the City Festival at Boston Harbor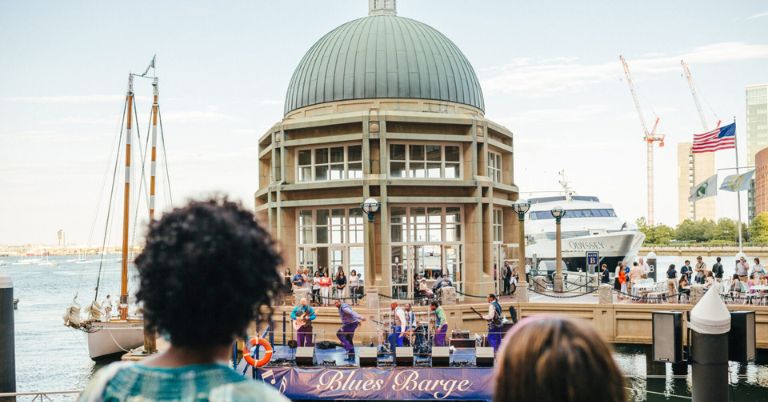 One of the fun things to do in Boston this weekend is the Summer in the City Festival. It is an excellent venue for teens to experience the most incredible summer in Boston. With its beautiful waterfront views, sun-drenched days, and breezy nights, the annual summer offers happiness and sophistication for all visitors. Live entertainment is also in a position to bring excitement. Feel free to enjoy the live music while tasting the sensational dining options. Invite your family to catch the sunset and revel in the warm atmosphere in the city's lively places.
The festival is ideal for hanging out and getting fun things. Whether you look for live entertainment, outdoor movies, or scenic views, the venue is always at your beck and call. Keep an eye on the performing bands' schedules. Each night presents different themes, including Rat Pack on Wednesdays, Blues on Thursdays, and Pop Soul on Tuesdays.
13. Live Comedy at Laugh Boston
Laugh Boston is a premier comedy club located in Boston's seaport district. With its 300 seats and configurable spaces, you can enjoy the venue featuring both local and nationally renowned comedians. An array of top-notch comedians, including Ian Fidance, Mike Cannon, Phil Hanley, Nika King, and other comedians, are on hand to present incredible live shows like no other.
The venue is also available for private functions and event rentals for all occasions. From birthday parties, gatherings, and groups, the comedy club is inviting for teens. Enjoy the leading stand-up comedians to have fun and celebrate your private parties. The lounge and bar are also up for grabs. While enjoying the live comedy show, you can grab snacks and taste signature cocktails. It is a great place for teens to have fun things.
14. Spectacle Summer Nights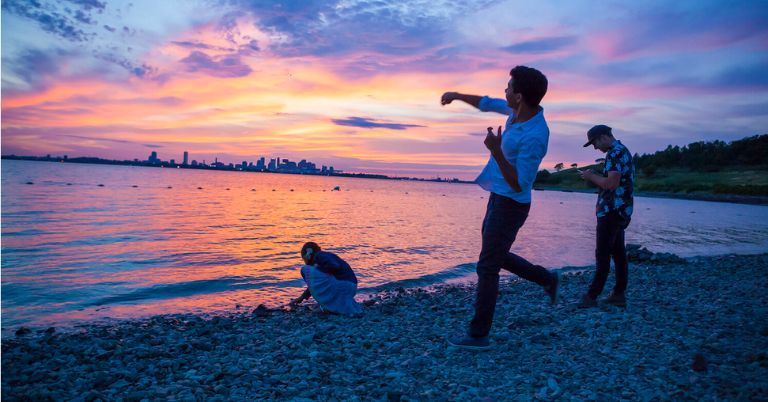 Presented with BRATO and Night Shift Brewing, Boston Harbor Now brings summer night experiences of fun, music, and relaxation for teens, Spectacle Summer Nights. The host allows all visitors to set up a picnic, listen to music, sit back, and admire the beautiful and scenic views. Don't sleep on tasting irresistible menus from BRATO. You can savor a great selection of sensational snacks while enjoying the live music and feeling the breeze.
The various signature beverages from Night Shift Brewing are also available for purchase. The bar offers signature drinks if you taste craft hard ciders, Hoot Hard Seltzers, or craft beers. You are also free to have lawn games, pop-up things to do, after-hours access to the beautiful Isle of Boston, scavenger hunts, and others. Grab the tickets, including a ferry trip to Spectacle Island.
15. Downtown Classic Car Show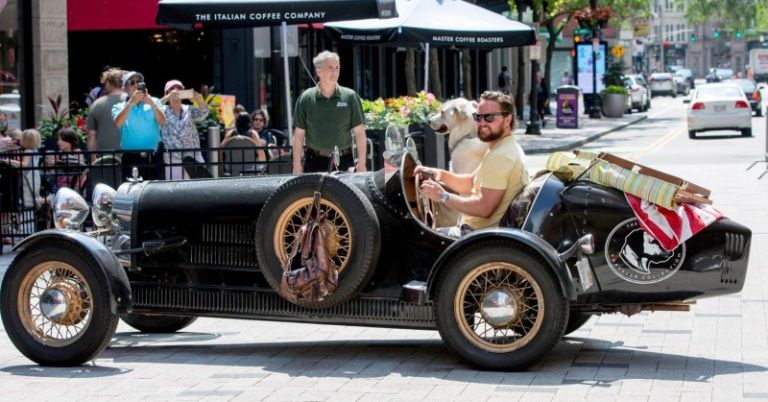 If you are crazy about classic cars, the most fantastic show is coming to Boston, Downtown Classic Car Show. Partnered with The Boston Cup's team, the Downtown Boston BID hold the classic car show for the public especially teens in Boston. You can discover an array of cars, vehicles, and other classic transportation packed into the beautiful exhibition.
Whether you love exploring vintage or modern cars, the show is accessible along Summer Street. Don't forget to bring your best camera. Take an opportunity to capture the unique vehicles and see the car's specifications. You can also have a chance to meet other petrol heads. Feel free to gain in-depth information about automobiles from the experts.
16. The Boston Arts Festival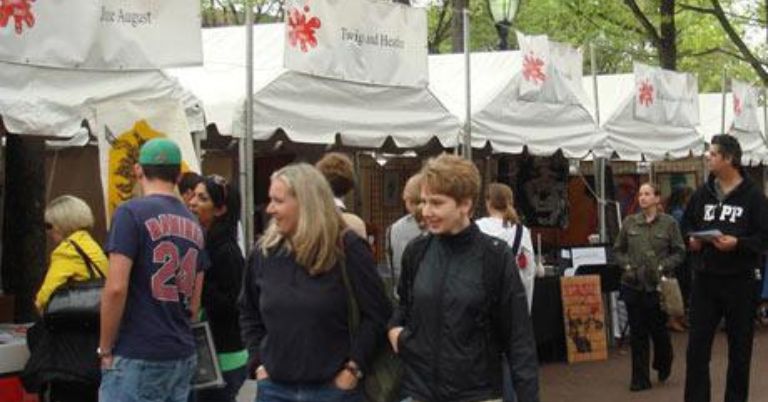 Welcome to the Boston Arts Festival! It is an open studio located in Christopher Columbus Park, in Boston's neighborhood. All your needs are available at the spectacular festival. There are dozens of music performances, free art, and fun things in Boston. All of the offerings feature top-notch local musicians, visual artists, and craftspeople that perform on the waterfront stage.
Throughout the festival day, get ready to explore an extensive display, including sculpture, jewelry, ceramics, photography, painting, and other exhibitions. More than 40,000 visitors have experienced the great festival in Boston. Call your friends to meet the leading craftspeople and artists and admire the great artworks such as ceramics, wood, photography, paintings, and others. The talented local musicians and bands are also on stage to bring the original music from all genres, like indie, jazz, folk, rock, pop, and more.
17. SoWa Open Market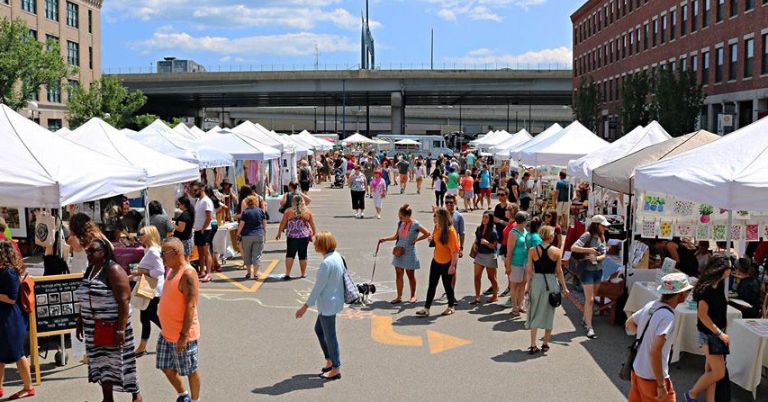 Sunday is a fabulous time to immerse yourself in the SoWa Open Market. The city's most fantastic open market runs on Sundays from May to October. The local markets sell an array of exhaustive products, including hand-made goods, ceramics, photography, home goods, clothing, jewelry, and more. An extensive selection of products from local bakers, tasty-treat makers, and farmers are also up for grabs.
Whether you look for cookies, bread, meats, or fresh produce, the open market brings ease to filling your shopping cart. More than 100 weekly outdoor vendors are always available for purchase. Over 100 art installations, including retail shops, galleries, and artist studios, are also in place to serve the visitors. You can also enjoy the rotating DJ's music while walking through the festival.
18. North End Fisherman's Feast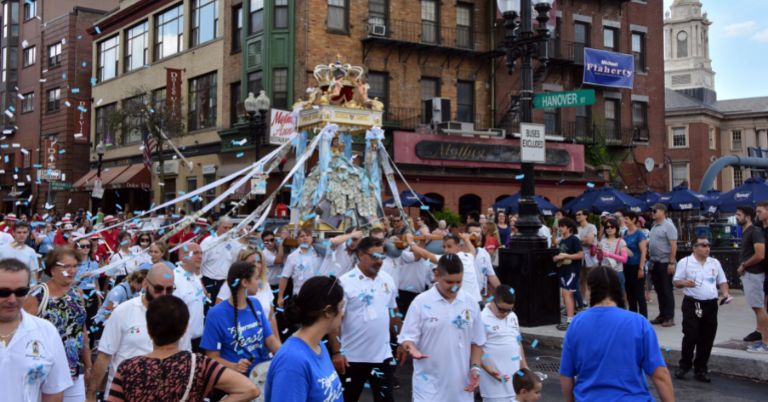 North End Fisherman's Feast is one of Boston's renowned festivals, offering comprehensive processions, vendors, entertainment, and special events. Discover more than 100 vendors who participate in the celebrations. An array of beautiful collections such as novelties, toys, crafts, artworks, jewelry, and souvenirs are purchasable. Pick the best goods based on your preference. Don't miss tasting the sensational foods, beverages, and desserts as you please.
The festival also comes with a DJ music performance. The local DJ's performers are ready, willing, and able to entertain all visitors. Keep an eye on the entertainment schedule to have more sophistication. Blue Man Group's exceptional performance also delivers a unique show.
19. The Lawn on D events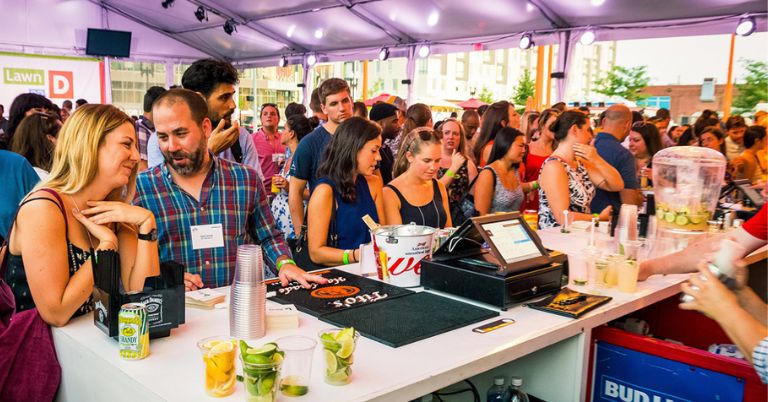 The Lawn on D is one of the city's most incredible outdoor spaces hosting thrilling events throughout the year. The venue comes with a 2.7-acre interactive area for guests of all ages, including teens in Boston. Whether you look for high-caliber events and programs, the outdoor space is perfect for attracting audiences. Bring your family and friends to participate in engaging things to do, including sports, arts, live music, lawn games, and others.
The outdoor venue also provides sensational restaurants such as Temazcal Tequilla Cantina, Jack's Coal Fired Pizza, Tony C's Sports Bar & Grill, and more. Of course, the restaurants are always available for purchase. You are also allowed to have private events for teens at the Lawn on D.
20. Saint Anthony's Feast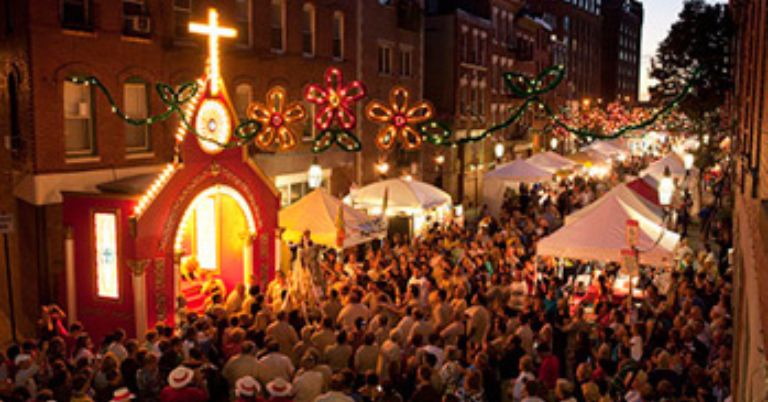 The North End invites visitors of all ages to have fun things at the Saint Anthony's Feast. It belongs to the city's large religious services, colorful parades, strolling musicians, and live entertainment in one celebration. Take an opportunity to stroll the decorated streets you will never find elsewhere.
The street food vendors are also available for purchase. Whether you're looking for American or Italian food, more than 100 food vendors serve all of the visitors. Get a taste of authentic foods such as pasta, zeppole, gelato, cannoli, calamari, arancini, and other Italian foods. You are also free to explore an extensive selection of Italian goods and souvenirs at reasonable prices. Invite your family to have fun and participate in the Italian celebration in the country.
---
Latest Posts:
---
Is Boston cheap to visit?
Yes. Of course. You can spend around $200 per day on your vacation in Boston. You must spend $40 for a ticket pass, $28 for transportation, and $40 for food and drinks. You also need to pay the hotel for around $150. However, you can have a vacation in Boston on your budget. Pick the accommodation at reasonable prices to save your money during the trip to Boston.
How do I not look like a tourist in Boston?
You should consider your dress and the art of speaking and greeting locals. Wear Boston's home team jersey, like Red Sox or Yankees. Last but not least is learning Boston's accent. You should know the city's unique speaking to others.
What is the best way to tour Boston?
You are encouraged to join the Boston tours. Whether you want to explore iconic landmarks, haunted places, and delicious restaurants, taking the tours will make it easy to delve deep into the city's highlights like locals.
Is Boston safe for tourists?
Boston is relatively safe for tourists. However, you should avoid getting too close to some neighborhoods. We also recommend you join the Boston tours for more safety.
Latest posts by William Niocolas
(see all)