How many summers have you spent playing volleyball at the oceanfront? Or wondering over which ice cream flavors to try? If you feel like you need an activity to explore yourself, grow your skills, and learn some lessons this summer, why don't you try joining a summer camp? A summer camp presents an opportunity to be away from your parents to experience priceless and valuable lessons.
Our picks for summer camps here are beyond interesting. They offer hands-on experiences, personal growth, chances to be more resilient and independent, and the chance to make friends. We carefully handpicked the irresistible and best summer camps for teens in NYC and the surrounding area for you to try this summer.
1. Pave Your Way to the STEM Industry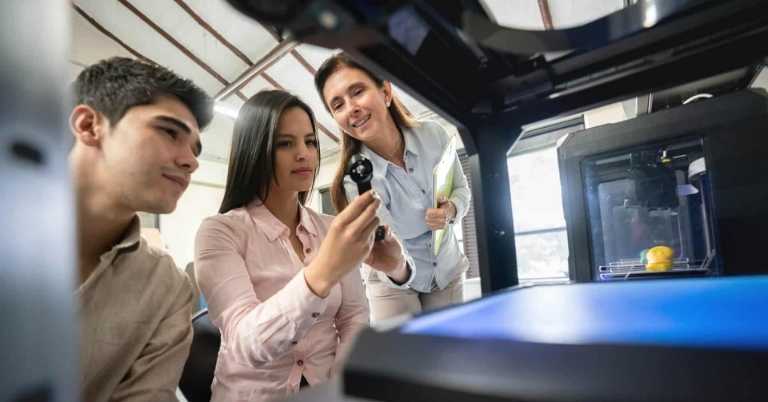 Be part of the future STEM community with Lavner Education's Tech Revolution. STEM industry is often pictured as an intense and serious field, but you can have some fun here. Focusing on tech and innovation, teens can explore unlimited opportunities to learn about numerous activities. You can choose to develop your potential in game design, coding, robotics, and Minecraft, to name a few.
Each program here contains top-notch curricula delivered by teams of graduates from the world's top universities. The Tech Revolution offers a brilliant combination of indoor and outdoor programs to optimize both learning and socialization experiences.
2. Dear, Future Artists, This is for You.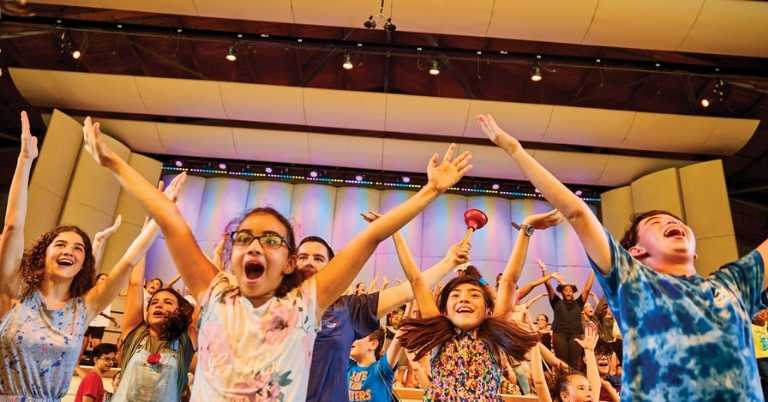 If you have an unstoppable urge to create art in any form, this summer camp is for you. Usdan Summer Camp for the Arts allows campers to master their existing art talents and explore new ones. It also has qualified art tutors and regularly invites visiting artists alike to train and collaborate with the campers.
Usdan is intended for artists and doers at every level of their artistic journey. Whether you are an expert who wants to expand your network or someone who has just discovered their passion, you'll be welcomed here. Situated in the scenic woods of the Wheatly Heights campus, the summer camp lets you customize your program that combines art and nature like no other.
3. Your Summer Camp, But Make it Fashion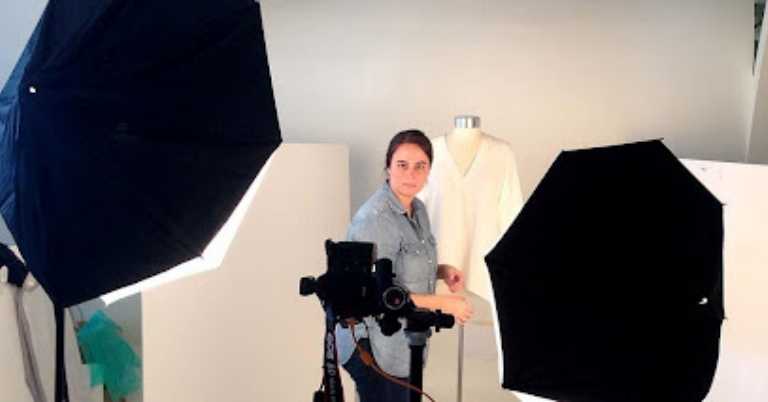 Fashion is not only about wearing pieces to express your personality. Dig deeper, you will see that the dynamic of the fashion industry is vast and interesting in this summer camp. Learn from the experts this summer with Banson NYC. The Fashion Summer Camps will teach you about both fundamentals and hands-on practice of the fashion industry.
If you perceive fashion as more than just its tangible nature in a way that you see your career prospect in the industry, this one is for you. You will get to learn about fashion styling, visit fashion exhibits, and peek through the behind-the-scenes, to name a few. So, don't just dream about building your fashion brand and portfolio, start practicing it here!
4. Lights, Camera, Action!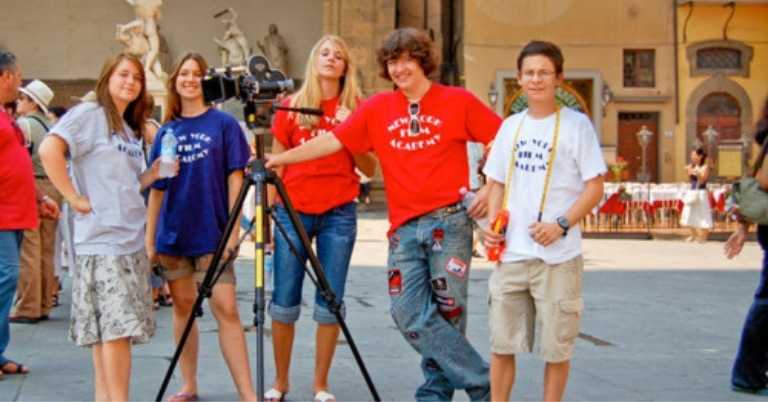 The diverse society of NYC shapes the local arts scene. As teens, you can use this chance to sharpen your filmmaking skills with the New York Film Academy (NYFA). NYFA's summer programs will let you choose the discipline you want to learn and the duration you can commit to. Especially for an advanced 3-week filmmaking summer camp, you are required to prepare an up to 6-page short script.
Other than filmmaking, NYFA also offers a range of film-related summer camps. For instance, you can opt for acting for film, photography, screenwriting, broadcast journalism, and others. What we love about the NYFA summer camps is how complete the packages they offer. More than just classrooms and labs, you will get supervision and extracurricular activities to fight your summer boredom.
5. Dance the Summer Away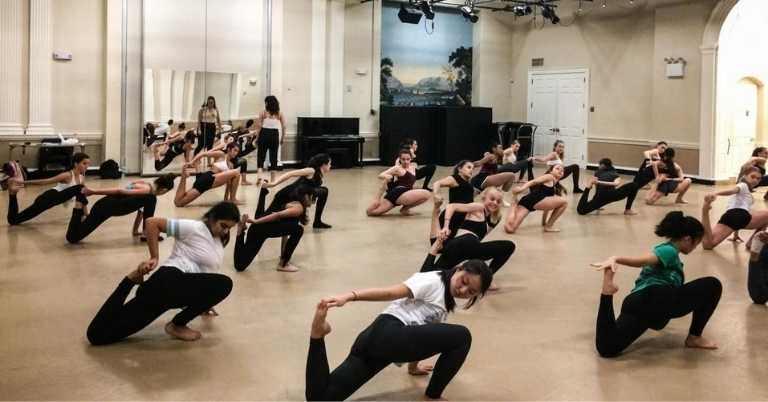 If there is one activity that incorporates beauty and energy, it must be dancing. Known as the mecca of dance, NYC houses many well-known dance studios. Thus, the city presents a supportive environment for those who want to learn some rhythmic movements. Our favorite dance summer camp is the one presented by the SOCAPA Dance.
At SOCAPA Dance, your skills and interests will determine which summer program suits you best. Dancers with beginner to intermediate levels are encouraged to take Dance Bootcamp, while Fusion Dance is intended for one level higher. If you are at the advanced level or a pro, the Dance Conservatory program is for you.
6. Ballplayers, Let's Learn from Your Favorite Team!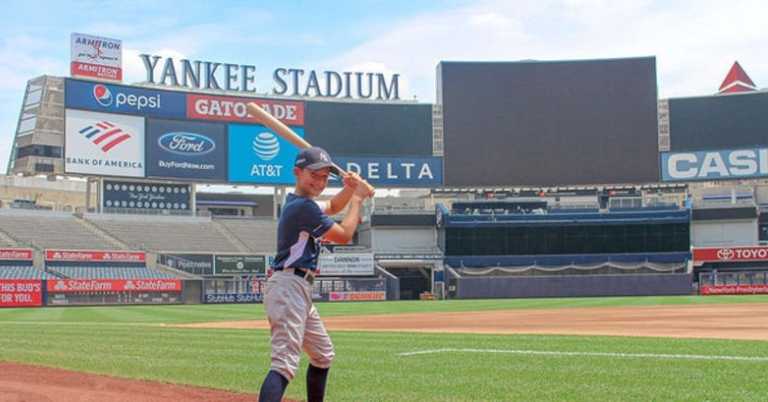 What's better than learning and practicing baseball with your favorite team? Being one of the leading baseball teams, the Yankees offers a dynamic baseball curriculum for campers through New York Yankees Baseball Summer Camps. The program doesn't solely focus on being the best player on your team. Beyond that, campers will learn about leadership and teamwork.
For a more progressive result, the summer camp is separated into age-appropriate categories and skill levels. However, for the experiences that complement the summer camp, you can choose between the World Series Experience or the Pinstripe Experience. Each of these options includes the exploration of Yankees Stadium and games, making it an opportunity not to be missed.
7. Hang out with the Animals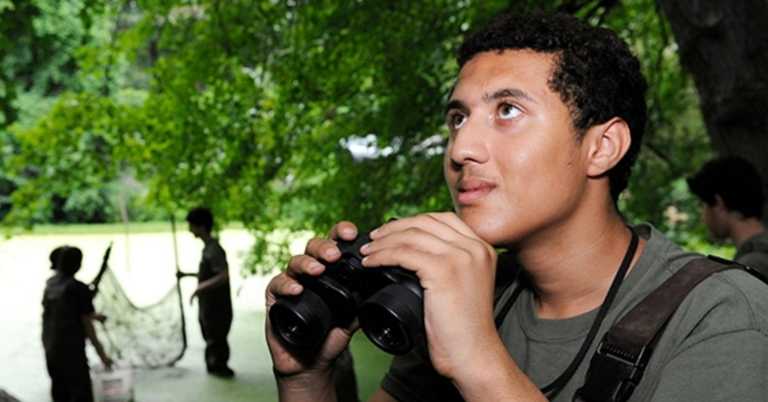 When you were younger, a trip to the zoo might be your favorite weekend routine. But as you grow, a zoo also provides learning experiences for you to embrace this summer. Bronx Zoo's Working for Wildlife program will give you valuable lessons in being a wildlife conservation professional. Not only will you encounter the zoo animals on daily basis at Bronx Zoo, but you will also get opportunities to discuss with the real wildlife advocates.
Another summer program option for teens at a zoo would be Central Park's Keeper for a Week: Zoo Keeping 101. When you were a kid, had you ever fed the animals at the zoo? If you enjoyed feeding them, chances are you will love this summer camp. Keeper for a Week will let you have hands-on interactions with the animals while learning to take care of them.
8. Crack Them Up All Summer Long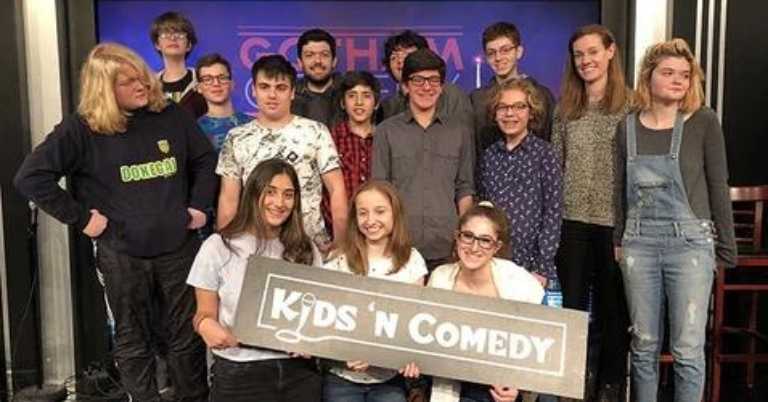 Whether you are a class clown or just a teenager who loves to laugh about your problems off, spend your summer with Kids N Comedy. The truth is, it takes a talent to laugh at your problems and make them less serious, but it takes more than just jokes to be a teenage stand-up comic. Kids N Comedy Summer Camp will happily reveal what you need to master to become one, such as writing and performing skills.
Kids N Comedy provides professional facilitators who will serve you in a nurturing community that makes you comfortable performing stand-up comedy. The team consists of supportive performers, comedians, and writers, so you can let loose and be yourself. You will also be given a chance to test and showcase your skills at the Gotham Comedy Club afterward.
9. Teen DJ in the Making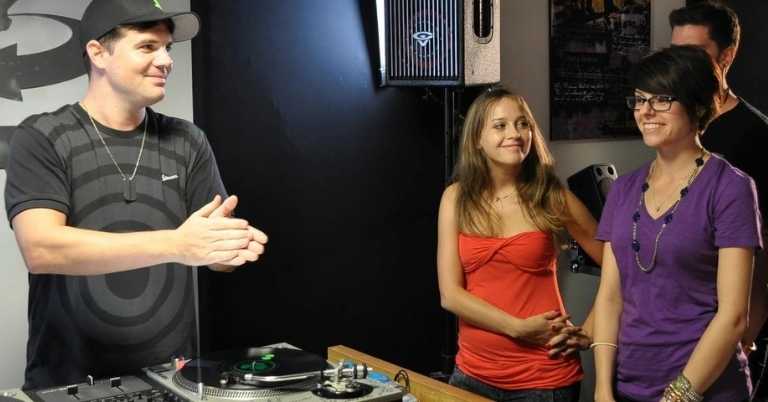 The dance party is not just about dancing and drinking. More than that, the hired DJ is the one who will determine the whole vibe of the event. If you want to be the ultimate heart of the party, don't think about being a dancer, be the DJ! To prepare yourself, you can start spending your summer with the Scratch DJ Academy.
The academy's Kids DJ Summer Camp is specialized for children and teens alike, ages 10-16. The materials include mixing, song structure, music theory, beat counting and matching, and hands-on practices with famous DJs. Once you hone your DJ skills through the camp, you can take a step forward to the Intro class.
10. Need for Speed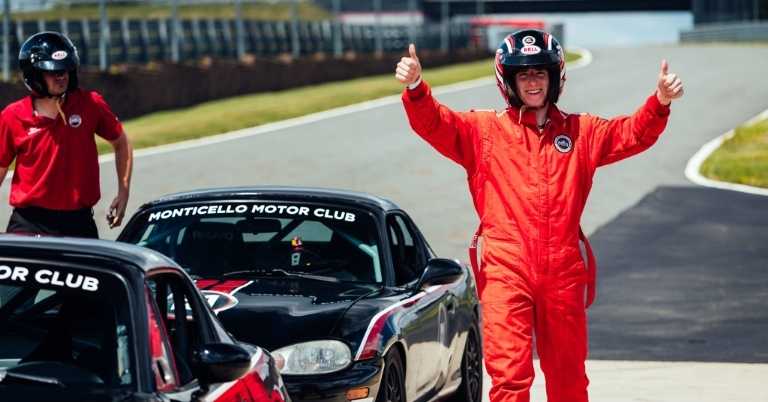 If driving a car interests you, why not take it to a whole level? Teen Race Camps at Monticello Motor Club (MMC) are surely not to be missed. The driving and maneuvering skills you will acquire throughout the summer will benefit you on the track and the road. If you have little or no driving experience, the camp will train you through its Introduction to Motorsports.
There are two levels of MMC's summer camps to support campers' progressive improvement in racing and driving skills. We encourage you to take both gradual levels so you can get a new experience each year from mastering your basic driving leading up to racing methods. Get your chance to try on high-performance cars such as Birel Rotax karts and Mazda racecars while wearing your complete race
---
---
11. Satiate Your Taste Buds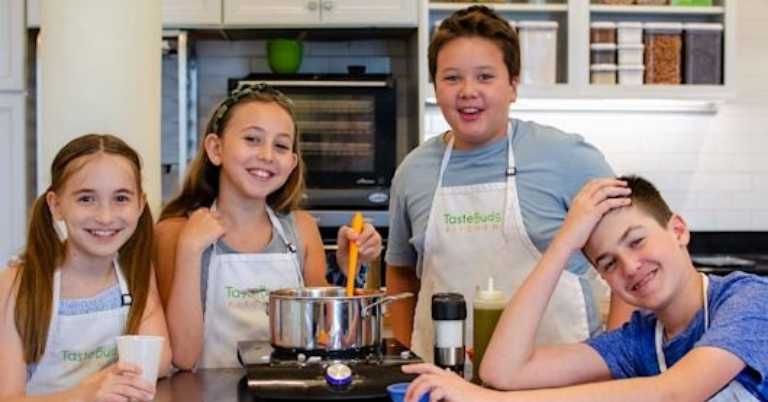 You might be an expert in finding the hippest eateries in NYC, but excelling in cooking the dishes is a whole other story. Let's explore the kitchen with Taste Buds Kitchen so the journey can begin soon. Although the name indicates that it's only intended for kids, if you pay attention to the summer camp schedule, you can find programs for teens too.
Of all the teens' programs available at the Taste Buds Kitchen, our favorite is Advanced Teen Camp: Favorite Foodies. The program will let you understand many aspects of your favorite foods; from the recipe, technique, and the story beneath it. Younger teens can opt for Plant to Plate Camp which emphasizes growing your own seeds and garden-focused recipes.
12. Develop Your Entrepreneurial Mindset This Summer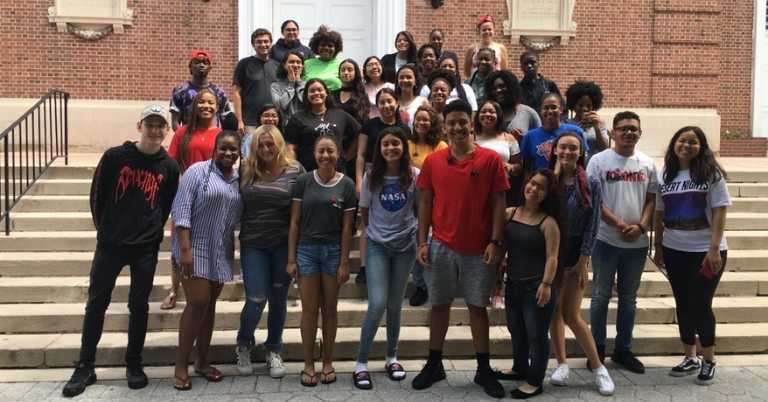 If you are dreaming of running a successful business in the future, you should equip yourself with an entrepreneurial mindset to begin with. Manhattan College Youth Entrepreneurship Camp will deliver various materials regarding idea formulation, marketing, quantity and cost, and any related lessons.
Unlike most entrepreneurship camps, this camp focuses on the gradual progress of the campers. One step at a time, you will learn to secure suppliers, and draft your pitches, and other related materials. After mastering those steps, the camp will teach you how to showcase your business products or services, leading you to acquiring more investment.
13. Be Part of the Garden's Natural Beauty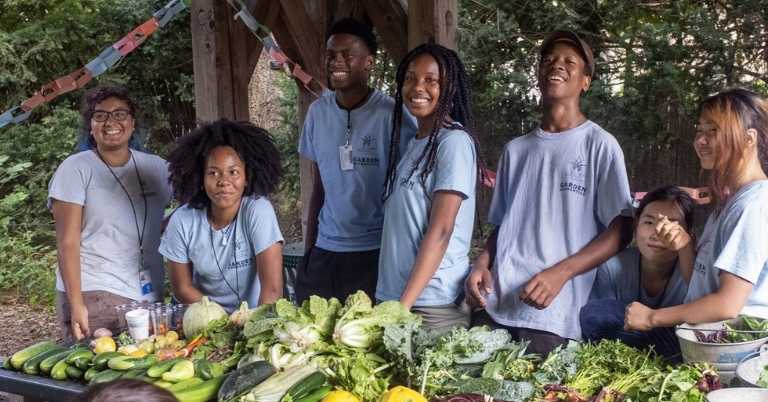 The Brooklyn Botanic Garden is not only a place to relax but also for teens to learn. Through the Garden Apprentice Program (GAP), you can absorb valuable knowledge from the garden, especially about the environment and urban agriculture. However, unlike other summer camps, GAP takes 9 months to run, from March to November.
The reason GAP takes longer than similar summer programs is that GAP is based on program tiers to ensure progressive learning curves. You will start by studying about being an environmental educator to children and practicing basic garden explorations in Tier 1. When you reach the last tier, or Tier 4, you are considered a senior who become a leader during horticulture time. Learn how to enroll in the program here.
14. The Most Pressing Issues for the Leaders of Tomorrow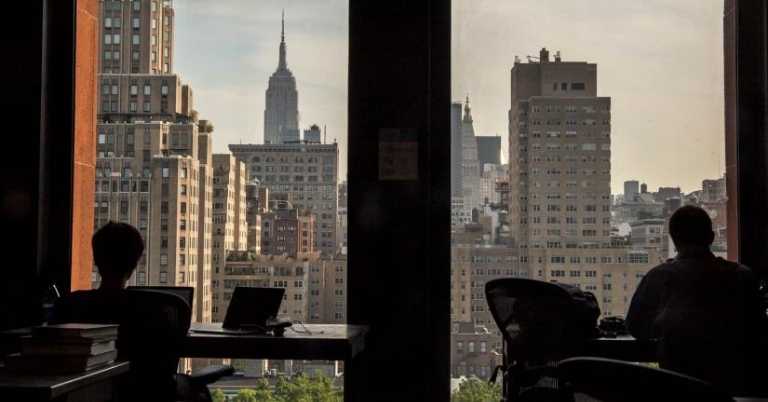 In this digital era, where global issues are easily accessible, we bet teens in NYC can list down hundreds of the most pressing issues. Grow your awareness of climate change and sustainable development—two of the most pivotal topics nowadays—this summer! NYU High School Summer Program will assist you with readings, site visits, and debates to help you gain a deeper understanding of the issues.
The Climate Change, Sustainable Development, and Universal Rights program is for you to sharpen your analytical capabilities and strategic thinking. Note that a good amount of knowledge about global affairs will also improve your ability to work across backgrounds and geographies. Do prepare a 250–500-word essay as part of the requirements to join the camp.
15. Improve Your Dribbles to be the Next NBA Players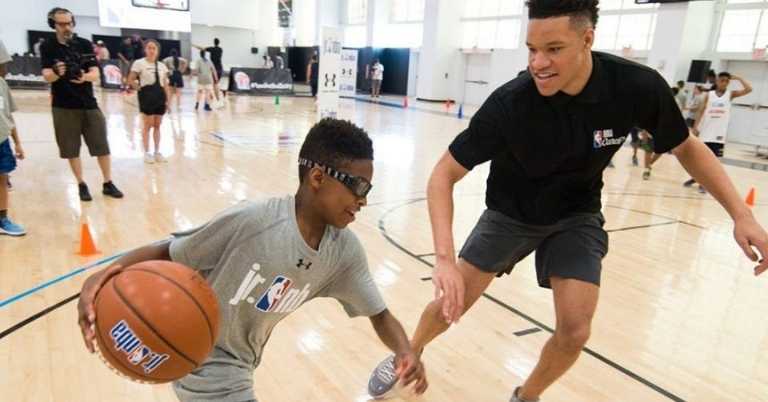 Imagine being able to master all the dribble techniques, trained by professional basketball players, and meet your favorite NBA players. Actualize your imagination by joining Basketball City Summer Camp for ages 6-17. The camp will equip you with the fundamentals of the basketball game to improve your overall skills.
This summer camp actively collaborates with related communities, so you can expand your network here too. To name a few, in this summer camp you will collab with the National Basketball Players Association and 5 Star Basketball. Furthermore, Basketball City itself is an official facility partner of the Jr. NBA. Who knows, this summer they will invite your favorite NBA players to be the guest facilitators?
16. Join the Community of Ceramicists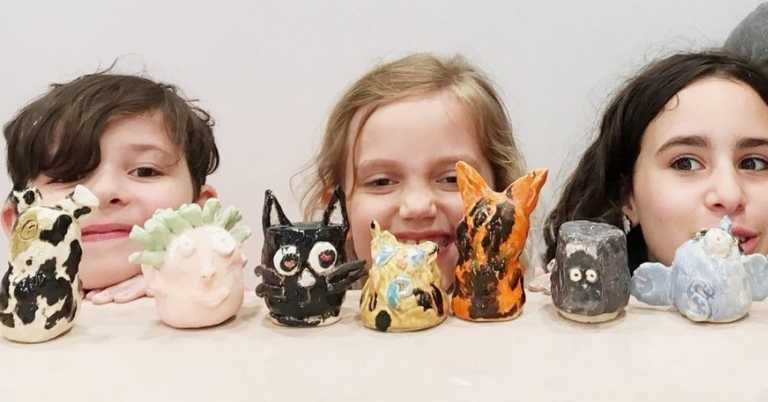 If you are not into dancing and playing a musical instrument but still want to pursue a creative endeavor, you better don't skip this. The clay studio Gasworks NYC offers Teens' Summer Camp to channel your creative potential. Teens will delve into ceramics making using the methods of hand building and throwing on the wheel.
The studio's summer camp also allows teens to create ceramic art based on their style and vision. Here, you will not only get ceramic lessons presented by experienced and professional ceramicists. As the studio focuses on creativity and community, you can build relationships and network with others through the art of clay.
17. Cabin Crew, Prepare for Take-Off!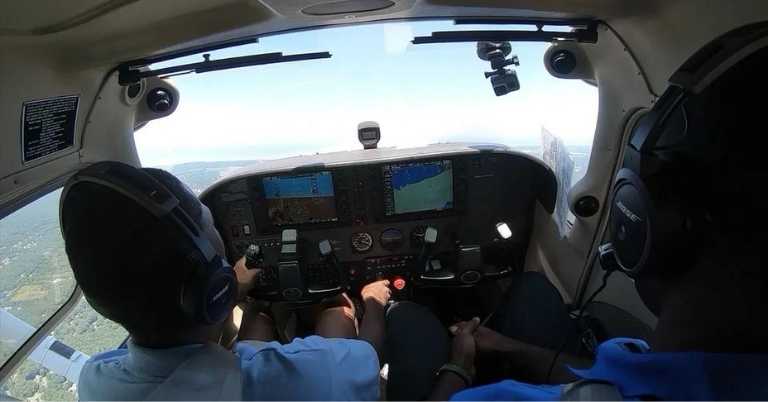 If you're looking for an unusual yet valuable summer camp, let's have some fun in the sky with the United Youth Aviator (UYA) Aviation Summer Camp! During the summer, the camp will not only prepare you to fly but also study the ground lessons beforehand. The program takes place at the UYA Brooklyn campus and Republic Airport in East Farmingdale, NY for flight lessons.
You don't have to worry about the credentials as you will be trained by the Federal Administration Certified Flight Instructors. We highly recommend this camp due to its comprehensive curriculum—ground, flight, and recreational lessons. Teens can study aerodynamics, aircraft systems, and other STEM-related materials as well as actual hands-on flight. You won't get bored with the camp routine as the recreational activities are up on Fridays during the program.
18. Sail On, Sailor!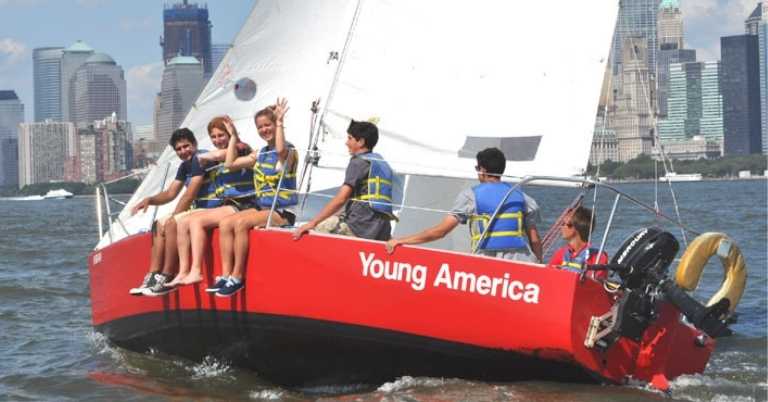 Until this point, we are already proud to serve you with a list of the best summer camps for teens in NYC. The list consists of the summer camps whose activities take place in the sky and on the ground. But, how about having fun in the sea so you don't have to compromise on your summer holiday? Let's experience Teen Sailing Academy by NY Harbor Sailing Foundation to enhance your creativity and sailing skills!
The academy will teach you about the basics of sailing, and that's just for starters. What will happen next is that you must get your brain to focus and concentrate on the sailing learning materials. One of the perks of joining the camp is you get to participate in a fun race against other boats that will be held on Friday afternoon. Don't forget to bring your GoPro as the camp also conducts video competitions for the participating teens during the program.
19. A Summer to Remember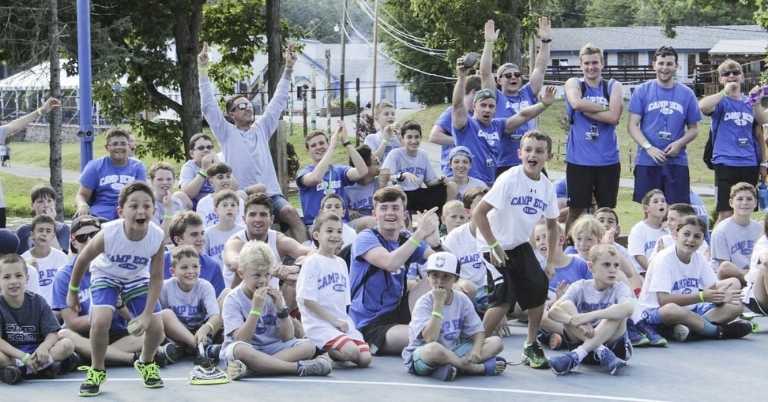 Only a 90-minute drive from the city, Camp Echo deserves a spot on our list of best summer camps for teens in NYC. To say the camp is adventurously fun is an understatement because you can learn to compete and cooperate through various activities. Aquatics, adventure, athletics, and arts are among the programs you will encounter during the summer camp. Designed for children and teens from 6 – 17 years old, you can experience a good mixture of traditional and modern activities every day.
20. On Guard, Ready, Go!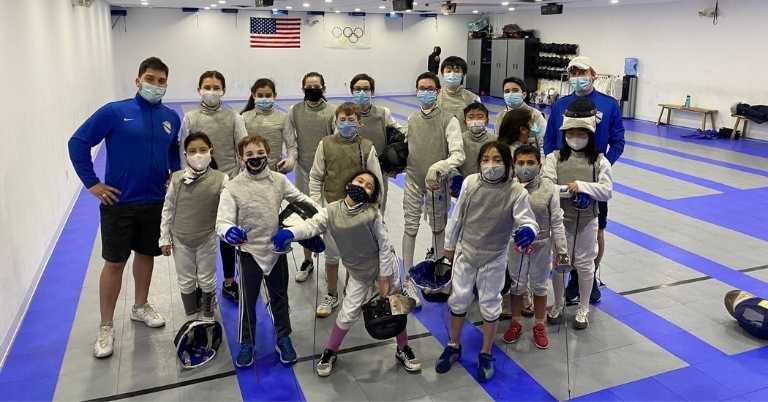 Fencing may not sound as familiar as basketball or baseball. But you'll know why we put South Brooklyn Fencing Club's camp on the list of best summer camps for teens in NYC once you get in. Besides the sport training your arms, thighs, and hips; it also improves your balance and focus.
The summer camp aims to shape the campers to become good fencers through techniques, etiquette, and sportsmanship. Thus, to achieve the goal, this fencing summer camp is specially intended only for intermediate and advanced levels. If you are a beginner, you may consider the summer classes that provide introductory fencing lessons.
---
Latest Posts:
---
Are there summer camps in NYC?
Yes. There are plenty of summer camps in NYC. As the city has so many to offer, so do the summer camps. You can choose from sports-related, tech-themed, or arts-themed summer camps to fill your summer holiday with valuable lessons and experiences.
How long is a summer camp in New York?
The duration may vary. There are week-length programs, and some organizers choose to hold summer camps for a month. It depends on the materials you'll learn, the curriculum, or the organizers themselves. If you are a first-timer, we recommend you choose a two-week session.
How much does summer camp cost in NYC?
The American Camp Association reported that the average daily cost of summer camps in the US is approximately $178.49. The costs vary depending on the program, duration, location, and organizers.
How long is summer break in New York?
Around 8-10 weeks. The summer break commences at the end of June and ends around mid-September. Fill part of your summer break and create memories through the programs we listed as the best summer camps for teens in NYC above.
Latest posts by William Niocolas
(see all)