Sunshine, ice cream, shorts, sunglasses, picnics, and the list will go on as you jot down the things you love about summer. While everything about summer sounds heavenly to you, summer is not here forever. The season will be just a blink of an eye, so don't waste your time figuring out how to entertain your family, especially your teenager.
The fact that you are in NYC is a good start for you to plan since the city has limitless outdoor activities for your teens to enjoy. Check out our list of what to do with a teenager in NYC during summer below to fight their summer boredom. We are more than sure our list of things to do in NYC during summer will light up your teenager's mood in no time.
1. We Scream for Ice Cream
It always feels nice to have some scoops of ice cream in the middle of the summer heat. But we can guarantee it will be way nicer to build your ice cream at Ample Hills Creamery. The store offers introductory ice cream-making classes that you can alter to your teenager's needs, whether they like to join with their friends or take a private class.
How about having your customized ice cream flavors made exclusively for you? The best part, your ice cream flavors will be made by the expert of all things cream Michael "Mikey" Cole himself. If that sounds exciting for your teens, come to Mikey Likes It and ask him one. The best taste and ingredients are guaranteed as he once created custom flavors for figures like Jay-Z and Hillary Clinton.
2. Glamping on Governors Island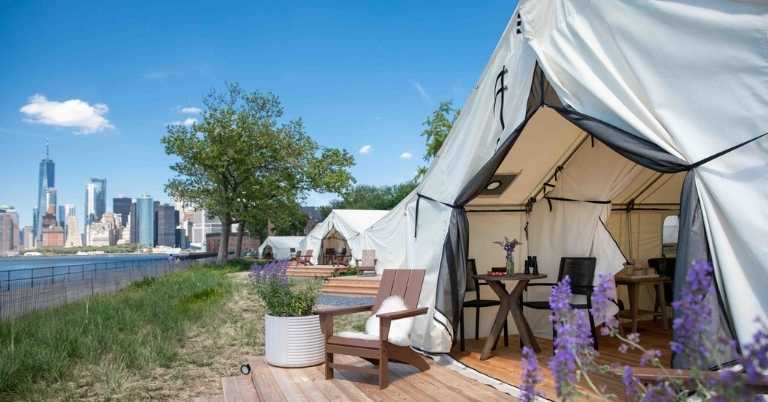 Say goodbye to the regular camping you once did on your college days. This is a one-of-a-kind, glamorous kind of camping that you've never imagined existed before. One of the perks of glamping on Governors Island's Collective Retreats is the feeling of being away from home while it's just a ferry ride away from the city.
The luxurious retreat offers several complementary activities which can add enjoyment to your whole stays, such as island exploration, and spa. Don't forget to make the most of summer nights with s'mores and a bonfire. Oh, have we mentioned the dining experience at the Collective Retreats is amazing?
3. Mini Golf for Maxi Fun
Take a break from your golf routine. It is now time to get your teens involved in it. Share your hole-in-one moment with the whole family by choosing your favorite mini golf spots in NYC. Our findings prove that no matter what type of field you choose, indoor or outdoor, the game will be equally enjoyable.
But since you are here to have a list of what to do with a teenager in NYC during the summer, we highly recommend you opt for an outdoor session. Putting Green Mini Golf shows that you can do both mini golfing and spread awareness about climate change at the same time. The waterfront venue gives the guests an experience of being in the outdoor space with some installations to pique our interests in climate change issues.
4. One Literary Day Out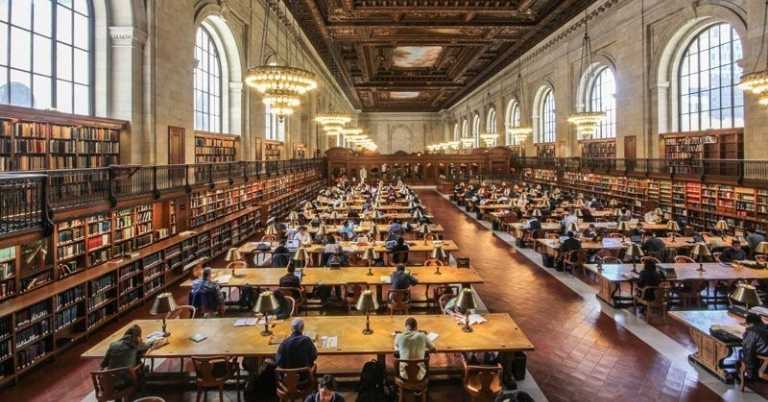 Calling all bookworms, this is for you! We have finally managed to navigate your way to some NYC bookish spots. First things first, a library is a must. Pay a visit to New York Public Library, Stephen A. Schwarzman Building for the Summer at the Library. You can also simply check out their diverse collections and since the building is architecturally beautiful, do it for the gram.
Of course, your bookworm teenager is familiar with The Strand. But they'll be more than happy if you spend time with them to look for new releases, the best deals, and legendary secondhand books here. For an interesting experiential bookish program, our favorite is the Unbound which presents your teenager a chance to meet their favorite authors and a community with a shared interest. The event is made possible by a partnership between Brooklyn Academy of Music, together with Greenlight Bookstore.
5. Have Fun in the Sun
You don't have to fly miles away with your teens to experience summer fun in the sun. There are some pleasant beaches within reach of NYC. All you must do is choose the one that suits your family's preferences. Fort Tilden Beach is the place to go for a rarely crowded option with long nature walks. But for some people who love being in the middle of the crowd, you'll choose Rockaway Beach. This beach has lively surroundings, such as great shops, affordable food trucks, and well, the people.
When the sandy shores and sunbathing are not enough to entertain your family, we present you with the iconic Coney Island Beach. This is the kind of beach that will get you and your teens active with its amusement area, rides, restaurants, and courts. Nearby attractions include Luna Park in Coney Island, Deno's Wonder Wheel, and New York Aquarium, to name a few.
6. Meet the Animals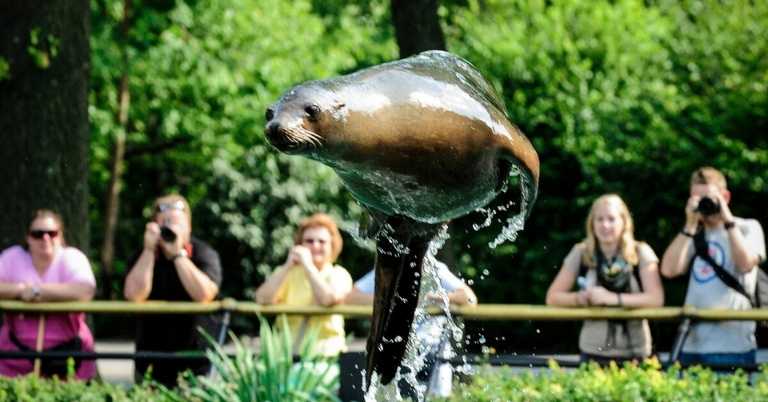 Zoo animals are most active in the morning and late afternoon. Thus, summertime is the best time to plan a visit. Help your teenager gain an understanding of living sustainably and let them have a fun learning experience at the zoo of your choice. So, let's get outside and explore our recommended zoos.
Spend your weekend watching the animals at the spacious Bronx Zoo whose greenery will get your teenager feel energized. If your teens are curious about sea creatures, head to New York Aquarium. For mammals sightseeing while having an exciting cruise with your teens, consider Whale Watching & Dolphin Adventure.
7. Kayaking with a City View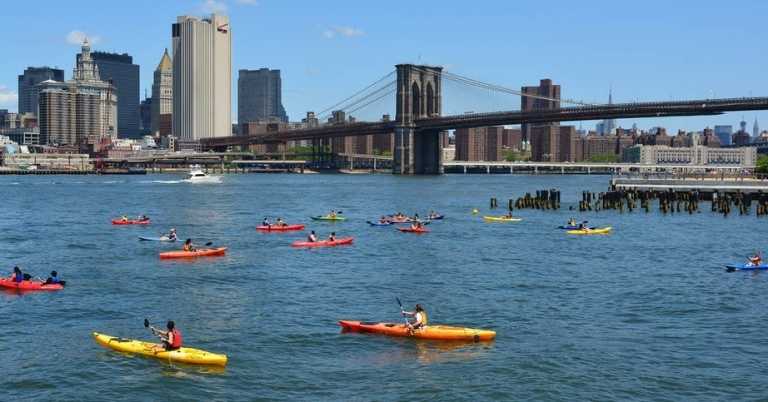 A few weeks ago, we bumped into the headline about the return of free kayaking under the Brooklyn Bridge. We instantly thought of putting this water sport on the list of what to do with your teenager in NYC during summer. No doubt, kayaking represents a wonderful mixture of excitement, relaxation, and endurance which your teenager needs.
Kayaking under the Brooklyn Bridge offers a gorgeous city view that will amaze your teens in no time. But if your teens want changes in scenery, you can always count on Kayak Staten Island, Red Hook Boaters, and the Downtown Boathouse.
8. Dip Deep in the Pools
While the idea of dipping your body in the in-ground swimming pool might sound too basic for your summer, think about rooftop pools. You and your teens can take a cool dip while enjoying the view at the same time. Since our picks are mostly located in the city's finest hotels, you can also consider staying a night or two or taking their daily pass to access the rooftop pools.
Park Hyatt New York's pool is our main pick. Although it's not fully outdoor, you and your teens will thank the underwater speaker that plays classical music. They turn swimming into a simple activity to unwind while enjoying the view from the top. If you're more of a scenic view person, you will love JIMMY at ModernHaus SoHo and the Williamsburg Hotel's rooftop pool.
9. A Water-based Art Installation to Cool You Off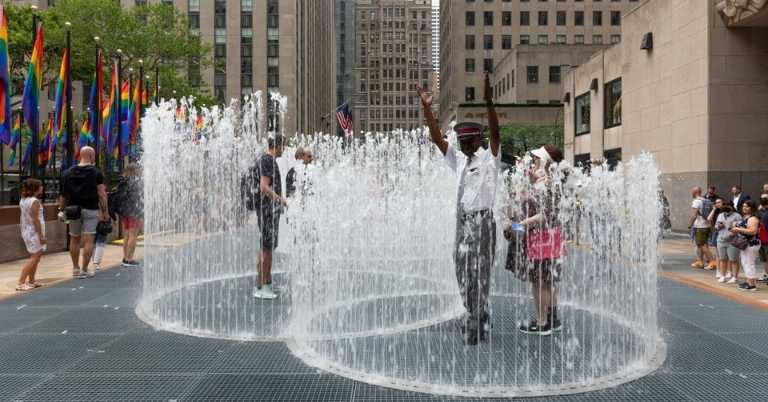 Getting wet to escape the summer heat is always a great idea. You don't have to find an excuse to play with water splash at home, since now you and your teens can swing by Rockefeller Center to walk into Jeppe Hein's art installation Changing Spaces which has a water fountain in it.
The so-called water-based installation is equipped with jets that spray the water from the ground. This allows passers-by to have some splash to cool off during summer. Installed in an open and public space, the installation reminds us of our childhood playfulness. Your teens will find it super fun and it is a great spot for you to let loose.
10. Experience Nature in the City's Floating Park
It's a public park, but better. This bucket list is perfect for those who think that soaking your feet in the water seems too common. This time, we'll let you step onto the water. Go visit Little Island, a floating park in NYC that was built on funnel-shaped pillars within the Hudson River Park.
Putting the controversy aside, the imaginative design used at least 132 concrete columns during the development phase. Not only the park offers a variety of flowers and a unique point of view of the city from the water. It also has a spacious amphitheater to accommodate live performances, workshops, and other programs.
---
---
11. Let's Groove Tonight!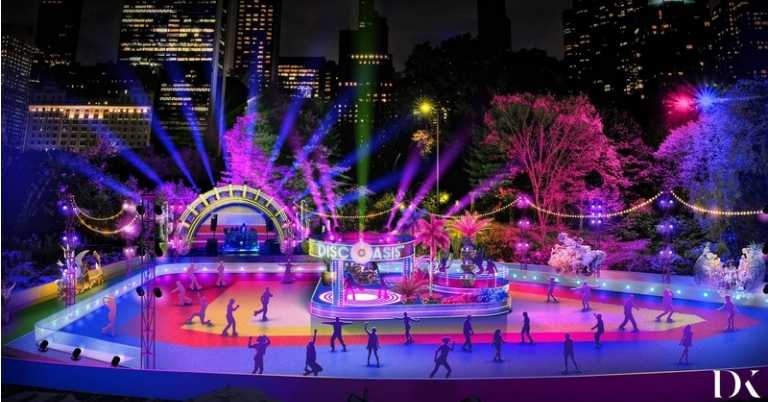 Live the retro days when roller skate and disco were a hit. Summer 2022 marks the comeback of the funky era as the city established some roller skating rings. Grab your skate and go head to The DiscOasis in Central Park for its Skate in the Sunshine or Disco to enjoy art installations and daytime dance floor or After Dark for the guest DJs.
If your teenager is in the mood for just being a watcher, you can go to Rockefeller Center's Flipper's Roller Boogie Palace to hang out and grab some bites and Runway Rink at TWA Hotel for a more retro setting as the rink takes place near the historic 1958 Lockheed Constellation "Connie" airplane at JFK.
12. Waterparks on the Outskirts
You can name any kind of entertainment and you will easily find it in NYC, except outdoor water parks. So, if you and your teens long for one, our best bet is to grab your car key and find a bit of bliss on the outskirts of the city. We'll guide you to find the one that suits your preferences, whether for thrills or chills.
It will take you around 1.5 hours to get to Long Island's Splish Splash Waterpark. Here, you can encounter the high-intensity 300-foot slides and Hollywood Stunt Rider ride that will make you scream at the top of your lungs. The Splish Splash's Lazy River will get you so relaxed. For a further option, Hersheypark is a good idea. Not only rides, but the park also hosts seasonal family-friendly events such as Springtime in the Park, Hershey Halloween, and Christmas Candylane.
13. Yoga at Bryant Park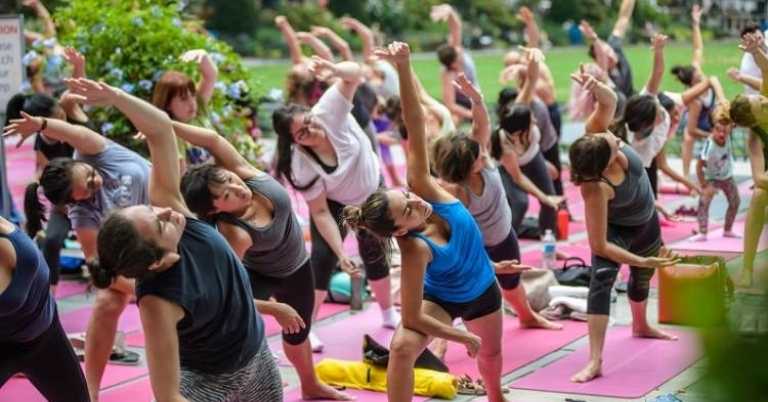 Your teens may not know about Zen mode, but yoga will help them with posture, balance, and strength. Instead of signing them up in a posh yoga studio, why not try the free yoga sessions at Bryant Park? You can just simply bring your yoga mat, towel, and a bottle of water with you, and you are good to go! Note that the yoga sessions are held twice weekly on Tuesday mornings and Wednesday evenings on the Upper Terrace and the lawn, respectively.
14. Watch Your Favourite Movie at the Rooftop Cinema Club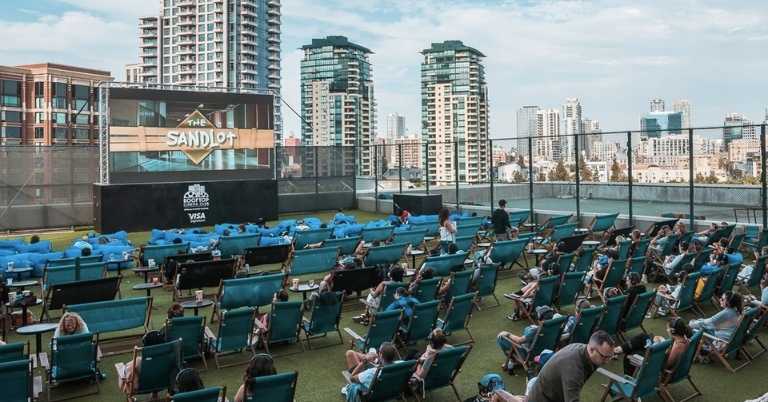 Joining the list of what to do in NYC with a teenager during summer is an activity that is not only perfect for moviegoers. Rooftop Cinema Club offers an enjoyable open-air film experience. Even if you just want to embrace the bright summer sky, the cinema club is not to be missed.
Your teens will love the movie options. They can choose a range of movie options, from classics to new releases. It's good for you too to keep updated with what's hype, and you will have great options of themed cocktails to enjoy while watching the chosen movie with your teenager. Don't worry about the background noise, as each guest will be given personal headphones for a better audio experience.
15. Tame the Beast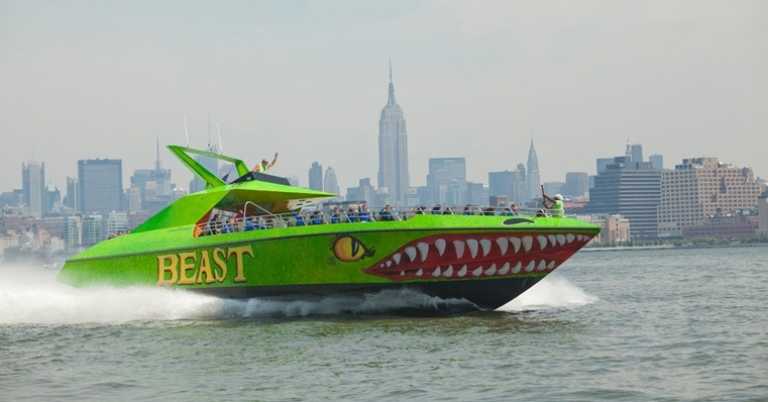 First things first, we are not talking about fighting a real monster on this list of what to do with a teenager in NYC during summer. The beast we are referring to here is a fun jet-boat speedboat ride experience that will instantly get you hooked. Bear in mind, this is not that kind of smooth and gentle ride along the Hudson River. Thus, please expect some splash of water here and there.
The Beast ride will require you to buckle up tightly. This is because the twin Hamilton jet engine speedboat will glide you through an extreme ride. If you can't imagine the pace, read through the rules about the risk of hats and sunglasses flying off during the ride. Note that there is a restriction for those who are pregnant or have back and heart conditions.
16. Stargazing on the High Line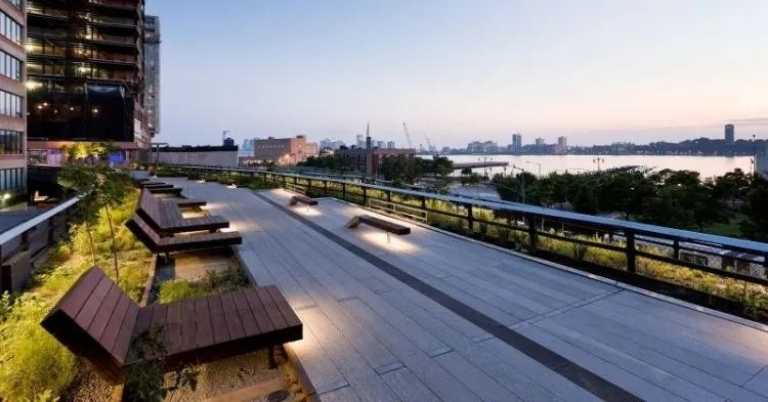 Summer days call for a brighter sky for you to see the stars. More than just a meeting place, High Line provides a great spot for you and your teens to stargaze. Stargazing on the High Line is made possible by members of the Amateur Astronomers Association. This personnel also provides telescopes for you to savor the beauty of celestial views.
17. A Spa Treat for Your Teenage Daughter
When it comes to girls' body and facial treatments, there is no one exact answer to satisfy all beauty cravings. But one thing is for sure, a spa treatment in the summer will make every girl happy and refreshed. All you have to do is to find the right spa salons to indulge your teenage daughter. Have you ever heard about teen spa packages at Faina European Day Spa and Allure Day Spa?
Faina European Day Spa offers head-to-toe treatment, which includes body massage, spa facial, manicure, foot therapy, and eyebrow sculpting. If you also want to pamper yourself, we recommend choosing Allure Day Spa as they have various treatment packages to choose from.
18. Jazz @ Pier 48, All Summer Long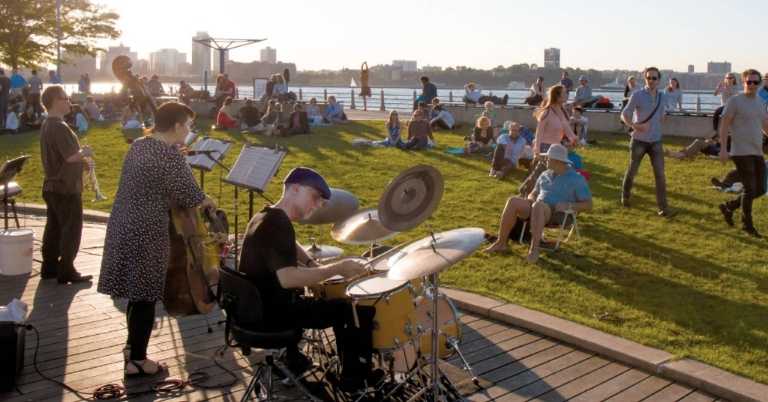 In the transition from nursery rhymes to popular music, most of the time, teenagers love to explore and discover what every genre of music sounds like. Take them to Jazz @ Pier 48 for all things jazz. Here, your teens can nod their heads with you to the jazzy tunes. Made possible by the partnership with the Jazz Foundation of America, Jazz at Pier 48 which takes place along the waterfront, features local jazz legends whose skills and performances will blow you away.
19. In Search of the Best Summer Unique Eating Spots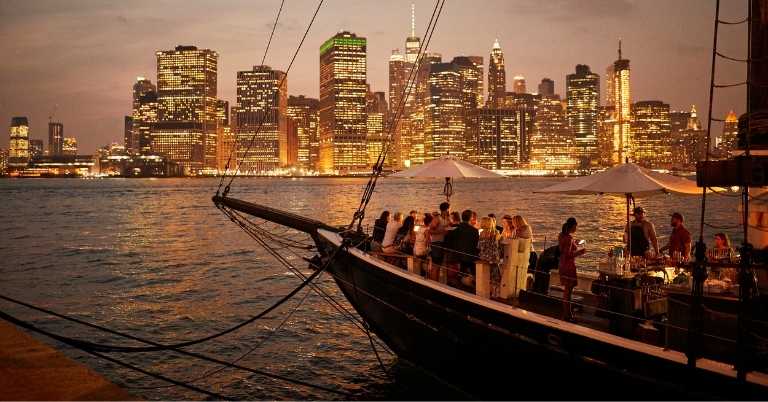 Never underestimate the power of eating together with family. It can improve a healthy relationship, encourage attachment, build confidence, and any other benefits that you can list yourself. When you are out and about with family this summer, make sure you choose unusual eating spots for changes in scenery. Whether you are a brunch or dinner person, you better check our recommendations below.
How about having delicious seafood on the water? Situated on a historical ship, the season oyster bar of Pilot can be a good eating spot for your family and your teenager will appreciate the sea views. We also love to take you to Tacocina for outdoor dining with ultimate summer vibes to accompany your tasty tacos. If you happen to be on Staten Island, straight to The Stone House at Clove Lakes for the yummy brunch classics and beautiful lakeside patios.
20. Jet Ski in the City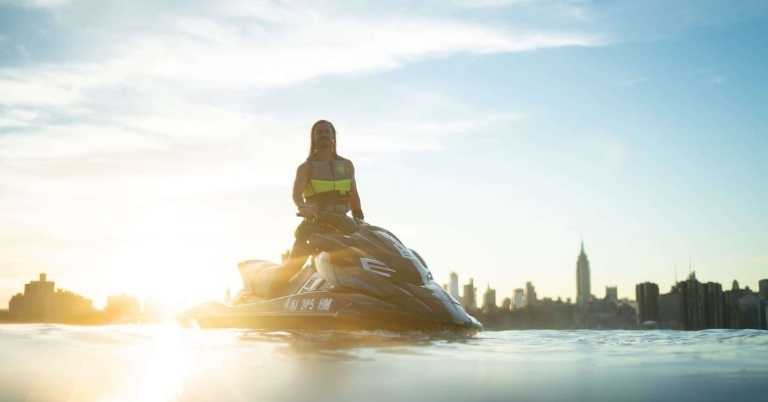 As a New Yorker yourself, you may have a personal preference when it comes to the best point of view to see the city skyline. But have you ever booked a jet ski tour to experience the thrilling way to enjoy the city skyline? If you've never done this before, do actualize this bucket list this summer.
You and your teens can ride your jet ski legally with Sea the City through its guided tours. Since, the tours are legally guided, you don't need any boating license to begin with. The tours will let you take in all the sights of NYC's main attractions. But if you and your teenager prefer a PM ride to escape the heat and watch the sun go down in the city's skyline, secure your New York Harbor Jet Ski's sunset tour slots instead.
---
Latest Posts:
---
How do I entertain my teenager in the summer?
As long as you can make them forget the summer heat, they will be happy. For instance, taking them to waterparks, rooftop pools, or water-based art installations. Also, a scoop of ice cream is always a great idea.
What teenagers can do over the summer?
Teenagers can take a yoga class at the park, watch art performances in green spaces, do water sports in the city, or have brunch with family. All-day spent outdoor activities will keep them entertained in the summer. Teenagers ideally should use their long summer days to absorb more serotonin outdoors, but it partially remains our task to make their summer days fun and memorable.
What should I do with my teenage daughter in the summer?
Take her to a beauty salon, spa, thrift, or luxurious shopping experience. Girls like all things beauty. For at-home activities, you can search for ice cream truck copycat recipes to keep her summer taste buds refreshingly cool and sweet.
What can I do with my 16-year-old daughter?
You can offer to accompany her doing her favorite pastime during summer, such as libraries and bookstores hopping, watching newly released movies at the rooftop cinema bar, and shopping yoga mat for her first class.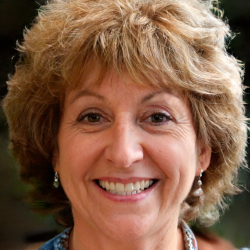 Latest posts by Suzy Prichard
(see all)