Massachusetts, also known as the Bay State, offers fun things to do and see for all ages, backgrounds, and tastes. Discover great attractions with your family and friends, from kayaking to antique shopping, irresistible restaurants to iconic landmarks. Compared to other states, Massachusetts is relatively small. However, the state presents full of impressive attractions, including the coast, historical, art, and natural attractions.
The state also plays an essential role in shaping the scientific advancement and development of the United States. Each region is well-known for its attractions, culture, and population. A visit to Massachusetts is a great choice to spend your time. However, choosing the best fun things to do in Massachusetts may get complicated. To help you narrow the destinations down, here are 20 fun things to do in Massachusetts.
1. Revel in Whitewater Rafting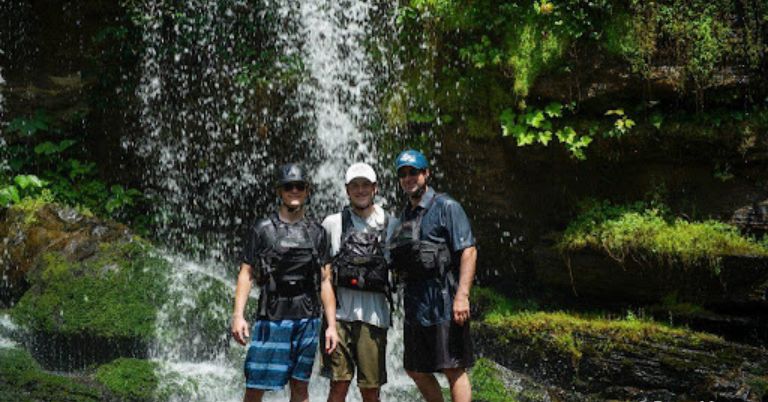 Massachusetts is home to white water rafting. Some white rafting venues are available to book; one is Crab Apple Whitewater. Get an experience leading New England white water rafting featuring lots of attractive challenges. It is a family-friendly rafting ground offering comprehensive water activities with your friends, family, and peers. Taken place at the Deerfield River, whitewater rafting presents more adventures.
Whether you pick a half-day or a full day, get involved in the challenging and fun things to do on wild, intermediate, or mild whitewater. The professional crews and excellent staff are at their beck and call to give the best services. They guarantee all participants will have a fun and comfortable water trip. Just spend your sunny day on the stunning river in Massachusetts.
2. Rent Canoe or Kayak at some State Forest
Massachusetts offers the best spots for kayaking and canoeing. More than 50 kayaking and canoeing spots are always accessible, including Ames Nowell State Park, Ashland State Park, Beartown State Forest, Borderland State Park, Boston Harbor Island, and more. Just choose your preferred and nearest spot to have fun on the water. Canoeing is an adaptive program featuring instruction, equipment, professional staff, adaptation, and safety to ensure everything will be okay.
Kayaking is also in the saddle to deliver the best boating program. Whether you go kayaking as a group or solo, the program is so lively. The 60-minute boat ride brings you more sophistication on the water. Make sure to meet the eligibility criteria before kayaking and canoeing.
3. Admire Military Vehicles at American Heritage Museum
Delve deep into America's conflicts from the Revolutionary War to today at the American Heritage Museum. It is an excellent opportunity to get closer to the heritage and history of American warfare. By exploring the museum, you will understand how the country developed its warfare technology from World War I to World War II, and from the Korean War to the Vietnam War.
It's best if you do not miss interactive exhibitions. Whether you love exploring the 9/11 war & terror, the Arsenal of Democracy, Liberation, and more, the exhibits are always on display. Gain your knowledge about America's early aviation. You can look at America's first fighter, the Nieuport 28, and other aviation, including the 1909 Curtiss Pusher, 1914 Curtiss Model Flying Boat, and more. Don't sleep on tank driving and riding attractions where you are free to have an unforgettable and immersive experience as a tank crew members. Early automotive manufacturing is also viewable at the museum. Invite your family to have a great time at the American Heritage Museum.
4. Catch live entertainment at Plymouth G Pub
One of the fun things to do in Massachusetts is having fun at Plymouth G Pub. It belongs to a vibrant entertainment and dining destination under one roof. Located in West Plymouth Square, have a great time with the entertaining sports, playful arcades, private dining, and also a gastro pub like no other. An extensive selection of cuisines like Chicken Wings, Tuna Poke Bowl, Short Rib Poutine, Soup and Salads, and different menus are available for purchase. The restaurant also provides innovative beverages, including wines, cocktails, hard cider, and craft beer.
The entertainment spot also features arcades and other distinctive games. It is a perfect place to celebrate special occasions and gather with friends. The site also comes with a speakeasy space where you can enjoy quietness while indulging in your preferred foods. Whether you want to hold birthday parties, farewell parties, gatherings, or more, Plymouth G Pub is a unique place for your events.
5. Enjoy upscale restaurants at Quincy Market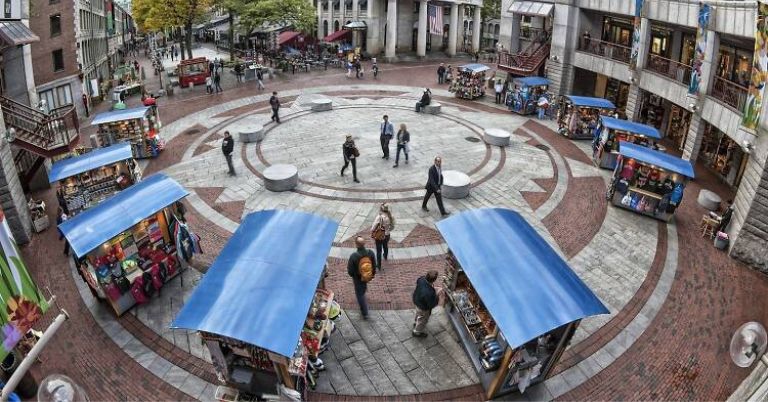 Quincy Market is a prime spot for those who seek the best food and drinks in Massachusetts. After exploring Boston's iconic landmarks, you should take a break and stop at an extensive selection of restaurants at Quincy Market. An array of popular eateries are always up for grabs. From delicious pizzas to lobster rolls and Japanese to local cuisines, the food spot offers fun things to do.
Besides offering famous eatery spots, Quincy Market also features exhaustive retailers, street performers, and affordable street food, vendors. It is a one-stop destination to spend time with your family or friends. Call them for irresistible dining options and the best experience around the Quincy Market.
6. Savor Italian Pastries at Caffe Vittoria
A visit to Boston is never complete without savoring Italian pastries at Caffe Vittoria. It is one of the fun things to do in Massachusetts. The cafe is a beautiful spot to taste sweet treats and coffee while you walk through the North End. You will have signature Italian dishes, including cannoli, tiramisu cheese, Limoncello cake, and other signature offerings. Don't miss sipping authentic hot drinks such as Caffe latte, Cappuccino, Hot Chocolate, Espresso, Macchiato, and others.
The Italian café is relatively small but packs a wide selection of offerings like a lively setting, warm atmosphere, and friendly staff. Whether you love savoring authentic Tiramisu or signature beverages, the Caffe Vittoria is the best place to stop after exploring the city's most marvelous attractions. Get an authentic taste at the first Italian café in Boston.
7. Hug gorgeous trees at Arnold Arboretum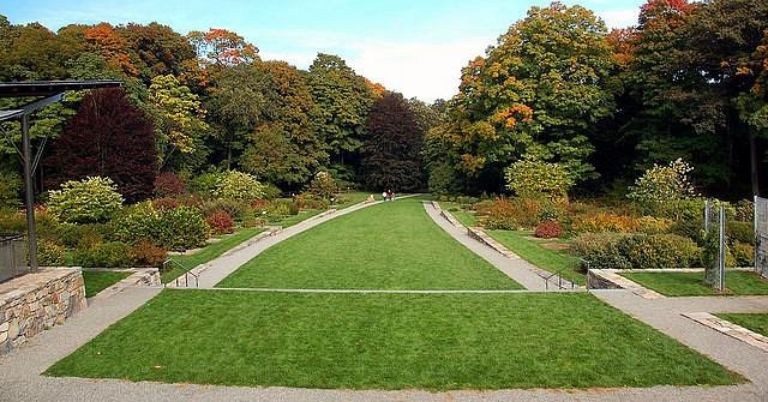 Let's explore the gorgeous trees at the Arnold Arboretum of Harvard University. The living museum has a 281-acre park to explore. It is an excellent opportunity to get closer to the most comprehensive laboratory, especially for eastern Asia and eastern North American floras. More than 7,000 plants around the world are accessible to see. You shouldn't miss the bonsai displays. Get an opportunity to have an up-close look at unique bonsai worldwide.
Besides exploring the plants and trees, you also have fun things to do. Enjoy riding bikes or scooters. With its well-paved path and vast grassy lawn, you can get active in the living museum. Best of all, the venue is open to the public every day and is free. Plan your visit to the Arnold Arboretum with your family or peers and call them to learn about the plants worldwide.
8. Watch Boston Red Sox Match
If you are into baseball games, just head to Fenway Park to watch the Boston Red Sox match. It is a perfect chance to see how the team hits the baseball field. Before the game, make sure to grab snacks and drinks. Whether you love eating hot dogs or drinking beer, plenty of food and drink bars are available around Fenway Park.
Feel the atmosphere while cheering on Boston's leading baseball team to win every game. Besides watching the game, the Fenway public tour is also accessible. Take a chance to explore the historical grounds of the stadium. Private time is also available. The host allows the tour participants to visit exclusive locations like the Hall of Fame, Trophy Case, Pavilion Club, and more. Fenway Park never fails to present fun things to do for teens.
9. Soak up at Cape Cod Seashore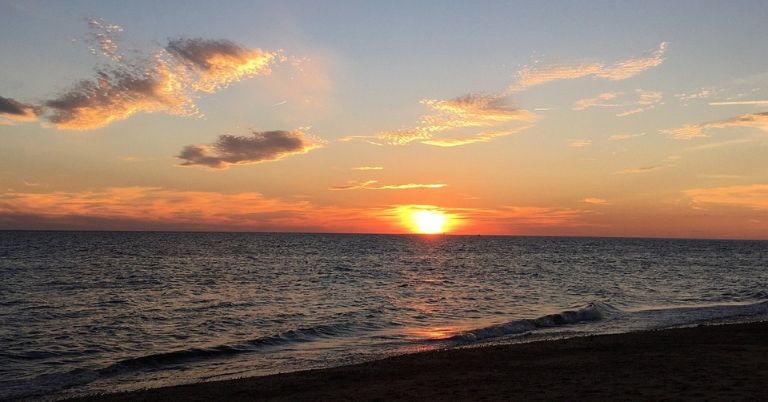 Cape Cod National Seashore is one of New England's most visited parks. More than 4 million people have enjoyed the beautiful living park. Be a part of them to have a great experience. You have an extensive selection of fun things to do, including surfing, swimming, sunbathing, sandy strolls, campfires, picnicking, fishing, and also over-sand driving with permits and regulations.
Cape Cod offers six beautiful beaches: Coast Guard Beach, Nauset Light Beach, Marconi Beach, Head of the Meadow Beach, Race Point Beach, and Herring Cove Beach. All beaches offer a great experience for visitors of all ages and backgrounds. The pristine fishing spot is also accessible. The national park is also ideal for indoor and outdoor fun things to do. The park is inviting whether you ride bikes, hike trails, attend seasonal events, and more.
10. Get heart-pumping rides at Six Flags New England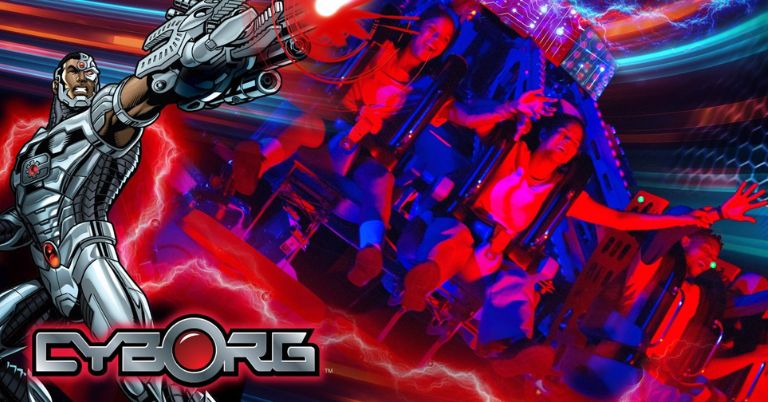 One of the fun things to do in Massachusetts is getting heart-pumping rides at Six Flags. It is the best place to challenge your adrenaline. With its thrilling water park and attractive mega coaster, gain your happiness while challenging your adrenaline. Of course, the wonderland is full of offerings for teens who seek exciting and bold experiences. Take your opportunity to enjoy all the rides and experiences offered by the country's most impressive venue.
The venue offers fun adventures when you experience thrill, water, family, or kid rides. Don't sleep on Batman The Dark Night ride. It is the best choice to fly like a Batman. The CYBORG Hyper Drive should also be on your itinerary. It provides a dark ride experience you will never find elsewhere. Take your family to revel in family rides, including the Grand Carousel, Balloon Race, Blizzard River, and others. Some dining and restaurants are also up for grabs. Choose your best food while getting a kick out of stunning rides at Six Flags New England.
---
---
11. Discover the finest beaches at Martha's Vineyard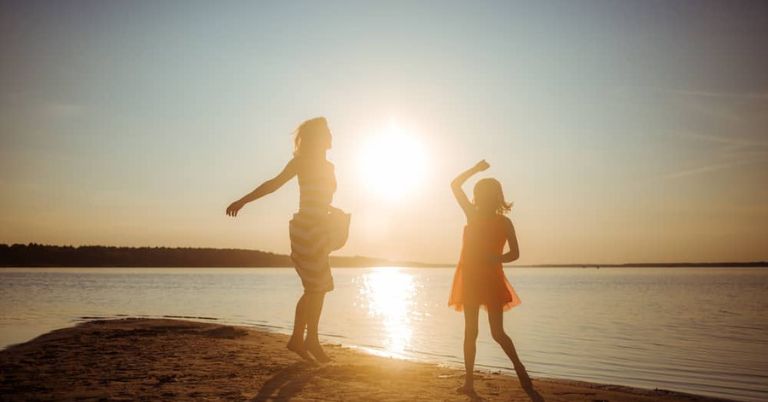 Martha's Vineyard comes with the best beaches in Massachusetts. The venue presents a wide range of fun things to do for teens and families. Hit the beautiful waves while relaxing on the soft beach sand. Ten finest beaches such as Aquinnah Public Beach, Lambert's Cove Beach, Squibnocket Beach, Edgartown Beach, Menemsha Public Beach, and others are ready to visit in Martha's Vineyard. Whether you love surfing, enjoy the breeze, or get closer to nature, the venue is full of sophistication.
Start your journey by exploring Aquinnah Public Beach. The beach presents stunning views. Featured with calm water and soft sands, it is ideal for bringing your family to enjoy the beach. If you are into fishing, don't worry! The venue also has great fishing spots. Get an experience of reaching the top. You will have fantastic views from the top by taking a short hike. Martha's Vineyard delivers fun things for visitors of all ages.
12. Take adventurous activities at Zoar Outdoor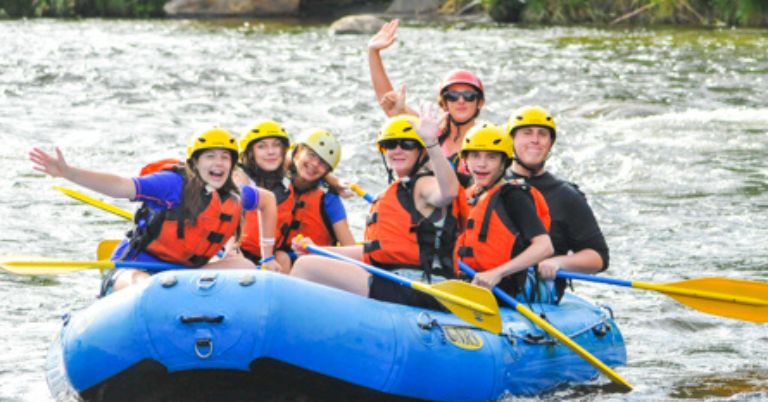 Come and enjoy New England's most attractive outdoor experience at the Zoar Outdoor. It is a perfect spot for teens to spend the holiday, full of excitement. Whether you choose white water rafting, zip line canopy, kayaking, canoeing, lodging, or rock climbing, Zoar Outdoor delivers unrivaled moments for beginners to experts. Led by professional instructors, take this opportunity to enjoy all the adventurous and fun things to do. They will train all participants carefully and thoughtfully.
Don't miss the zip line canopy tour. With more than 10 zip lines, 3 rappels, and 2 sky bridges, the host guarantees all participants a scenic landscape and challenges the adrenaline. Connect yourself to nature in a different way. Take your family to enjoy leading fantastic zip line tours and other bold and fun things to do at Zoar Outdoor.
13. Shop at Faneuil Hall
Located near the Boston Government center and waterfront, Faneuil Hall offers a meeting hall and marketplace. The venue is a perfect place to shop for anything you need. Whether you want to purchase fun toys, campus gear, jewelry, shoes, apparel, or accessories, the marketplace operates indoor and outdoor malls and food eateries.
More than 40 offices and 70 retailers are up for grabs. You are free to revel in recognized, unique, and nationally loved shops while savoring the most delicious foods at the pubs and restaurants at the Quincy Market. From branded apparel to signature cuisines, Faneuil Hall is the most comprehensive and oldest marketplace in Boston. An array of items on sale is always available for purchase. Invite your peers and family to shop for your preferred items at affordable prices.
14. Explore marine animals at Stellwagen Bank National Marine Sanctuary
Stellwagen Bank National Marine Sanctuary is an ideal place to explore marine animals. Located between Cape Cod and Cape Ann, east of Boston, the venue provides a recreational and commercial experience. The most impressive attraction is whale-watching. Get an up-close look at whales during your trip. Make sure to bring your camera to capture the most glorious marine inhabitants.
If you are into fishing, pristine fishing grounds are also available. Take an opportunity to fish in the Wild Ocean under regulations. Whether you catch Atlantic mackerel, salmon, sea scallop, or American lobster, the fishing ground allows you to have full of enjoyment. The site is a family-friendly destination where you can discover various marine species on the spot. Summer is a perfect time to enjoy and explore the marine inhabitants closely.
15. Enjoy Paintball Battle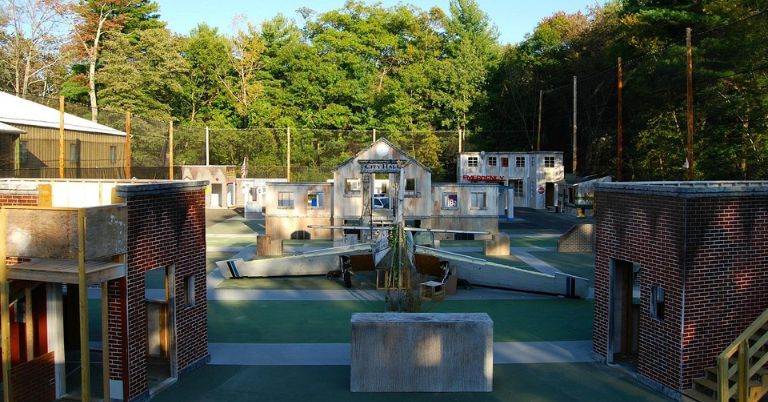 Playing paintball is one of bold and fun things to do for teens. The fast-paced sports activity allows you to shoot, run, and avoid your opponents' shots. Of course, most teens like experiencing the paintball battle. Massachusetts comes with incredible spots, both indoor and outdoor battlegrounds. The game is also ideal for all occasions, from birthday parties, gatherings, farewell parties, or graduation. Whether you play the game with your teens or family, paintball never fails to deliver a challenging experience. Get a taste of shooting the opponents in the paintball battleground.
Boston offers excellent paintball venues. More than 10 paintball venues are ready to give you unforgettable moments. One of the top paintball battlegrounds is Boston Paintball. It is a popular venue, offering three-game versions: paintball, low impact, and splat master. Get an opportunity to the next level of paintball sophistication.
16. Go Swimming in Wonderful Pools and Beautiful Beaches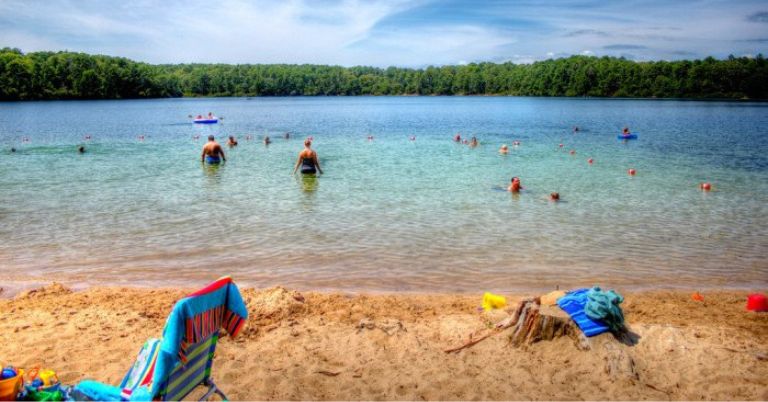 A summer day is perfect for getting out and interacting with water. Invite your family and peers to swim in the fantastic Massachusetts swimming holes. The state provides an extensive selection of swimming venues, from beautiful swimming pools to convenient beaches. Feel free to choose your preferred venues based on your interests.
Take your family to famous swimming pools to experience the water activities. For more outdoor sophistication, you can head to the beaches or ponds. You are free to gain the best swimming experience while sunbathing on the soft, white sands. The beaches and pools are always accessible to the public. Each region of Massachusetts presents unrivaled venues to swim and do fun things.
17. Catch fireworks displays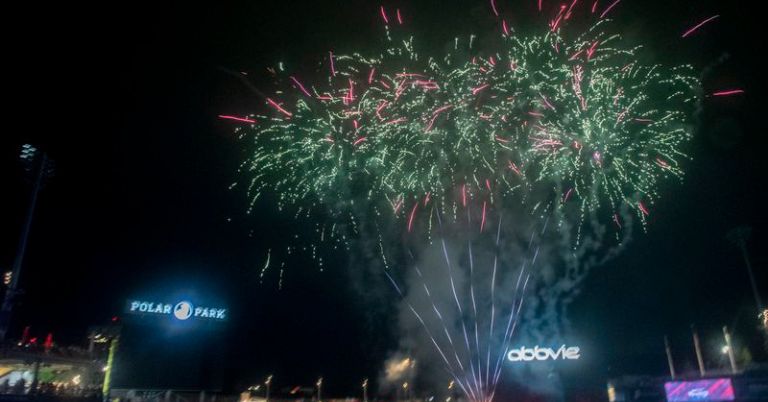 When the sun goes down, it is a perfect time to enjoy fireworks displays in Massachusetts. An array of fantastic fireworks shows are taking place around the state, especially during the summer. The shows usually feature festivals, fun activities, free live concerts, and food. Take an opportunity to spend your night thrillingly watching the fireworks with your family.
One of the Bay State's spectacular fireworks shows is the Boston Pops Fireworks Spectacular. Located on the Charles River Esplanade, you are free to enjoy the shows while watching the Boston Pop Orchestra. Other fireworks shows around the Bay State are also
18. Get Overnight Camps
Camping is an ideal activity for teens during the summer. The Bay State provides incomparable camping grounds with advanced offerings. Get closer to nature by going camping. You can do various engaging and fun things, including fishing, kayaking, hiking, canoeing, hiking, or walking around the campsite.
Thanks to the Bay State for owning the best campsites around the state, such as Clarksburg State Park in Clarksburg, Daughters of the American Revolution (DAR) State Forest in Goshen, Beartown State Forest in Monterey, and other camping grounds. Invite your peers to have the best camping experience with no exception in Massachusetts
19. Witness the 19th-century life at Old Sturbridge Village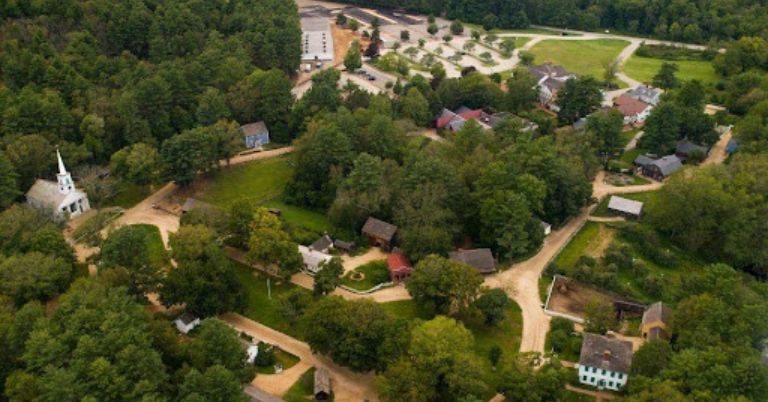 Old Sturbridge Village is a great destination to see rural past life in the early 19th century. With 200++ acres, explore more than 40 historic buildings and meet with costumed historians representing the villagers living in the early 19th-century life. Visiting the venue will bring back memories of New England's daily activities. The artistic buildings and landscapes are in place to explore. You can also meet with costumed historians cooking in front of a fire, working on the farm, or trading in shops.
The marvelous collections and exhibitions are also on display. Delve deep into more than 40,000 artifacts used by the villagers between 1790 and 1840. You can also enjoy extraordinary events, including Evening at the Village, Textile Weekend 2022, and more. The venue is also ideal for educational programs. Whether you are willing to have a field trip, a 3D tour, or a Youth Overnight Program, the place is so inviting.
20. Experience Scuba Diving
Featuring many ponds, lakes, and other water bodies, Massachusetts offers prime spots to experience scuba diving. You can enjoy excellent water sports activities, bringing memorable moments like no other. If you are interested in scuba diving, the state always provides the best offerings. More than 10 scuba diving sites are always available to dive, including Nahant, Tewksbury Rock, Martin's Ledge, Middle Brewster Island, Boston Ledge, and more.
If you have no experience in scuba diving, let's learn to dive. Many diving courses are accessible to the public. One of them is Mass Diving. The scuba diving center offers professional instructors, safe equipment, adaptation, and excellent training. Call your family to experience the fun things to do in Massachusetts.
---
Latest Posts:
---
Why should I visit Massachusetts?
Massachusetts offers something for everyone. Whether you catch live music performances, indulge in delicious foods, travel to iconic landmarks, or attend special events, the city is a prime destination for tourists.
Is there anything fun to do in Massachusetts?
Yes. Massachusetts offers dozens of fun things to do and see. One of them is traveling to the state's most beautiful attractions like Boston Common, New England Aquarium, Faneuil Hall, Martha's Vineyard, and Cape Cod.
What is the weirdest thing in Massachusetts?
Massachusetts also has weird things. Besides its excellent seafood, iconic landmarks, lovely beaches, and popular tourist attractions, you can also discover the hidden sites of bizarre and breathtaking places, including Dighton Rock, Warren Anatomical Museum, Forest Hills Cemetery, and The Museum of Bad Art, among other weird things.
What is the prettiest place in Massachusetts?
Martha's Vineyard is the best place to visit. The destination should be on your itinerary if you are into outdoor activities. The park offers many beautiful beaches with soft, white sand and stunning water views.
What is unique in Massachusetts?
Massachusetts is well-known for its seafood and waterfront. When staying in Massachusetts, don't miss tasting lobster rolls, oysters, and other signature seafood. The place is also ideal for catching a beautiful sunset. Plan your visit to savor the best seafood while enjoying the evening.
Latest posts by William Niocolas
(see all)