Who among us doesn't want a perfect hideout with our teens? But things like planning a destination, managing the budget, and keeping them entertained throughout the trip can somewhat be challenging even to pros. But with a thoughtful plan, even the most difficult teens can be relatively easy to handle.
New York is definitely a solid destination for all ages, with wonderful limitless tourist attractions where you can create a remarkable adventure with your teens from morning until dawn, making your entire team drawn to its charming landmarks, museums and statues. But you might be wondering, what to do with a teenager in NYC.
Easy there, we got you covered! Fasten your seatbelt and hop on into 20 things to do in NYC with your teens. What to do with a teenager in NYC is no longer a great mystery for you with our list. We'll guide you to your dream escape, don't let it spoil your dream visit to the Big Apple!
1. The Metropolitan Museum of Art.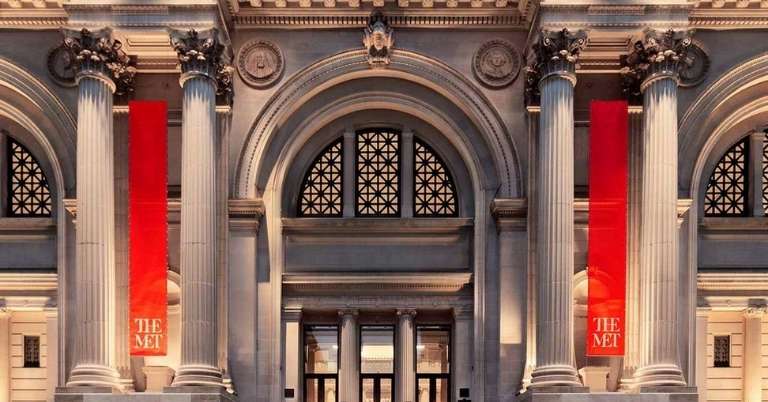 History bores your teens out during class? That certainly doesn't apply at the Met.
The Metropolitan Museum of Art will be the first destination to uncover New York's biggest charm. Being a house of millions of works from around the world, The Metropolitan Museum of Art is a perfect debut landing the first time your family visits New York City. The Met's collection ranges from paintings to sculptures to fashion collections. You'll love walking through the exhibit as the whole room is installed with marvelous American classic design throughout the entire building. They also have an impressive collection of historical works exhibited permanently throughout the year.
Through fashion your teens will also learn about the expression art.
2. Trip to the Empire State Building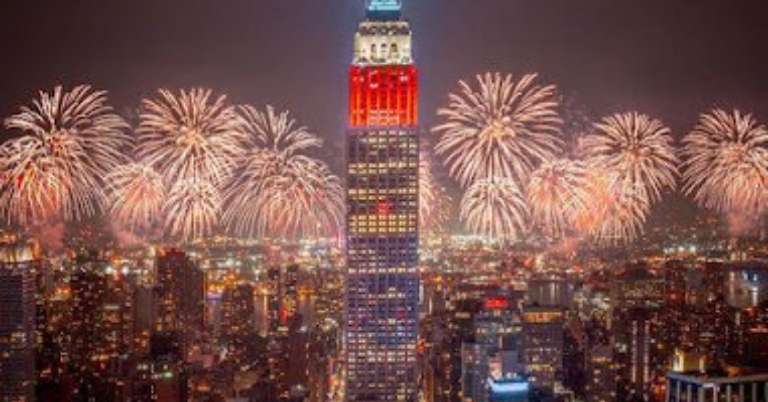 If your teens are keen on the adrenaline rush, don't let them miss the opportunity to advance their adventure to the one of the tallest buildings in NYC. Located in the heart of Manhattan, Empire State Building has elevated from the boring supermassive building into the best spot to overlook the top-knot view of NYC's landmarks. Even New Jersey and other states are visible for your teens from above here.
The brief moment riding off to the top of the building in the elevator to the 86th floor will leave you breathless. If your teens are early birds, you can also come a little early and be rewarded by the intimacy of the graceful sunrise from New York's most famous building. But that's not the only fascinating thing about the Empire State Building. Once you step inside, the exquisite interior of the building will leave you in complete awe.
3. Rainbow Liberty Bagels Midtown.
Your teens have spent their day roaming around the street and climbing the top of the building, your next stop is a place that has stolen the show for quite a while amongst locals.
Liberty Bagels Midtown's passion for bagels has given them a five star reputation around town. They have an impressive selection of excellent bagels, from the classic cheese bagels to their viral rainbow bagels, which most teens are aiming to post on their instagram feed. Huge and fresh stuffing and delicious meals that live up to its name.
4. Modern Adventure at One World Observatory
After the best food, you will now come to the best attraction in NYC. Level up your daily outing to the largest LED indoor room in the world with your teens. After rummaging through the mega front door, you and your teens will be taken on the most memorable 47 seconds elevator ride in your life to the top floor. Your teens will instantly be welcomed with the immersive sight of the NYC Skywalker.
Have them walk into the Horizon Grid Arena where visitors can view famous landmarks from around the world through their 145 screens, and let them interact with the educational tour guide. It's like an educative modern adventure with all the big screens.
If your teens grow tired from walking, stop by the authentic Italian coffee shop at Savor Illy Cafe and Gelateria. Your teens are not the biggest fan of coffee? Worry not, their gelato is phenomenal.
5. Explore Niagara Falls.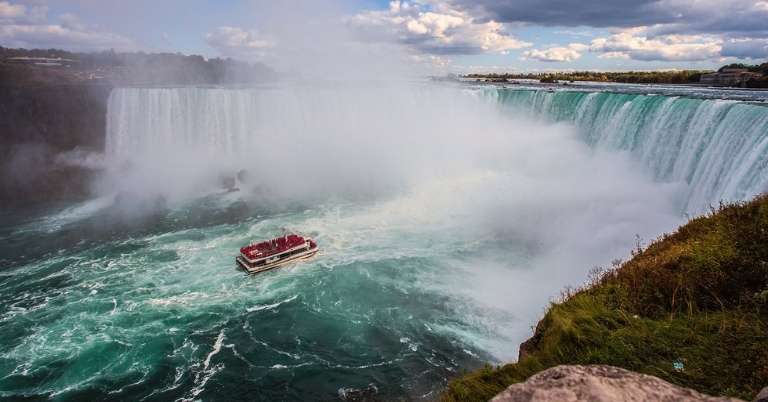 Far too many teens forget how important it is to go outside and experience the outside world. Now it is your time to step up your game and quit the boring buildings. Enough with the indoor tour, get your teens' pants and boots dirty with the Niagara Falls Tour attraction.
Once you arrive at the Niagara Falls State Park, you will experience the best outing you can get. If your teens are not afraid of water, walk to the solid ground of Niagara Falls so your team can get a better view from the three vantage points of the massive river. Let your teens have the experiment to get close to the water in the safe zone. Snap some pictures because they'll never find anything as fun as the aerial battle with the water splash from the falls!
6. Lunch at Kuu Ramen.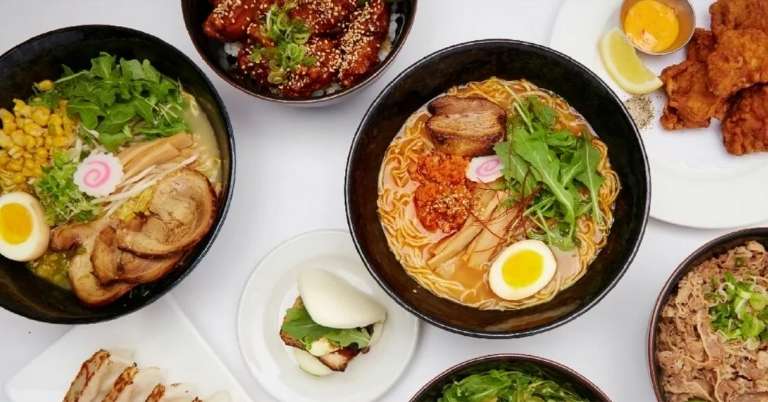 All the family outing makes your teens crave the best and slurpiest authentic ramen in town? Don't skip the next best thing to do in NYC with your teens, the legendary Kuu Ramen.
Kuu Ramen has stolen the hearts of many locals and tourists, where they make the best ramen and broth. Every love and passion is poured into that rich oriental broth. They also serve an impressive menu other than ramen that your teens will love to devour!
7. Underground Attraction: Catacombs by Candlelight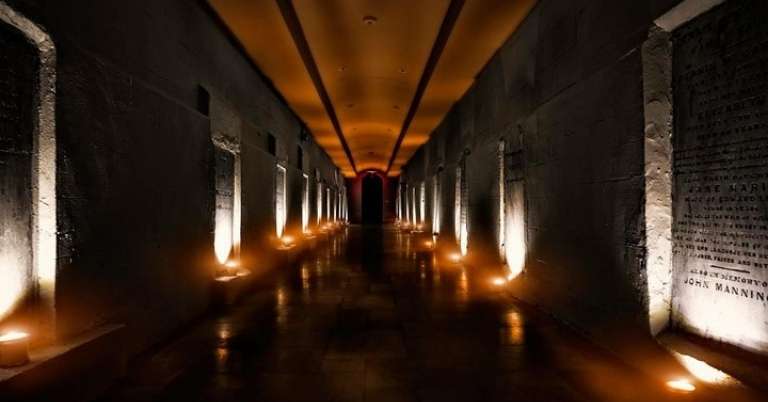 Art museums are fantastic, but what about the catacombs exploration in New York? Yes, you heard that right! Hidden among the busy streets of New York, there is a horror slash historic reenactment attraction out of the public eye.
The Catacombs tour by Candlelight will take you to famous cemeteries of the late New Yorkers buried here. Your teens can also learn about the history of the Basilica of St. Patrick's Old Cathedral in a 90 minutes tour that introduces your group to the church's thrilling history.
The atmosphere is eerie down there but that won't stop your teens from exploring St. Patrick's Old Cathedral!
8. Meet Every Famous Celebrity at Madame Tussauds NYC Famous Wax Museum Admission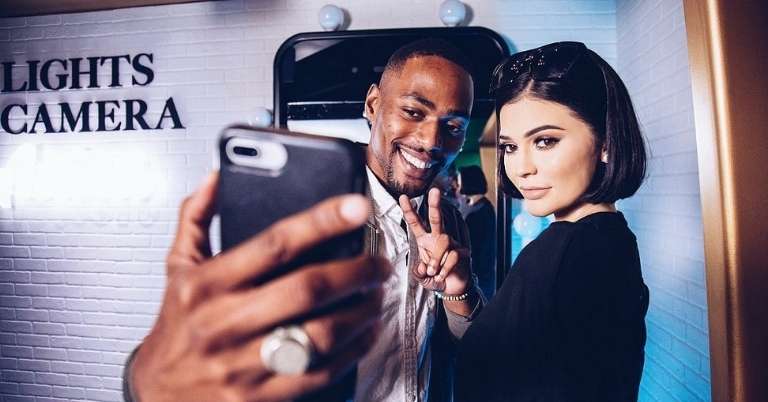 Your teens are big fans of pop celebrities, but they rarely go to concerts and you're planning to make this trip a little different? Try surprising them with the replicas of their favorite artists at Madame Tussauds NYC Famous Wax Museum Admission. It's almost a little too terrifying for how real they look.
There are also some fun activities teens can choose that resonate with them the most, such as the suspenseful Carnival Carnage 7D with killer clowns chasing after you (this one in particular is certainly not for the faint heart) or watching the Marvel Movies through 4D glasses.
Last but not least, pose with your favorite celebrities (replicas) and even shake hands. It feels just like exclusively meeting them. Let your teens expose themselves to a whole new experience here!
9. Picnic at the High Line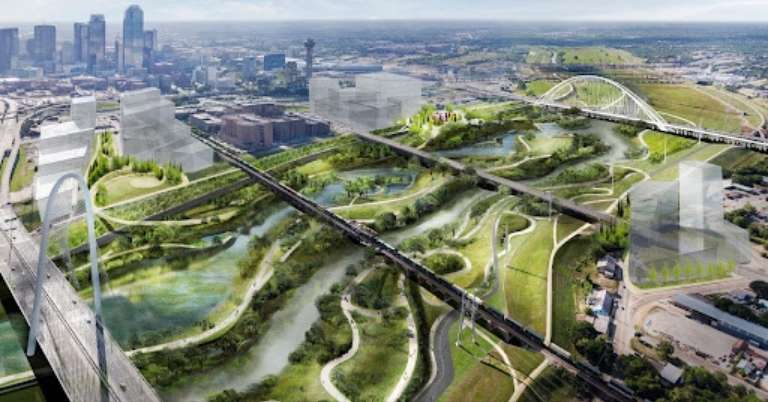 Spring to winter, New York City is always packed with drilling surprises. As one of the most visited cities on Earth, New York City never fails to keep the tourists coming.
Sometimes, you don't always have to make it extraordinary. A little picnic at The High Line won't hurt. Stoll around and enjoy the breath-taking green space in the heart of New York. Don't give the sun away, explore the immersing railway turned into a flourishing urban jungle just right on the West Side of Manhattan.
The High Line displays contemporary arts in a public park which makes it a completely unique experience. Your teens can also have a little journey at the quiet stream of the Hudson River while the parents park perfectly at the local food vendors that sell seasonal New York delicacies. Notably peaceful from the honking once in a while.
10. Watch Your Childhood Animation Comes to Life: Lion King Broadway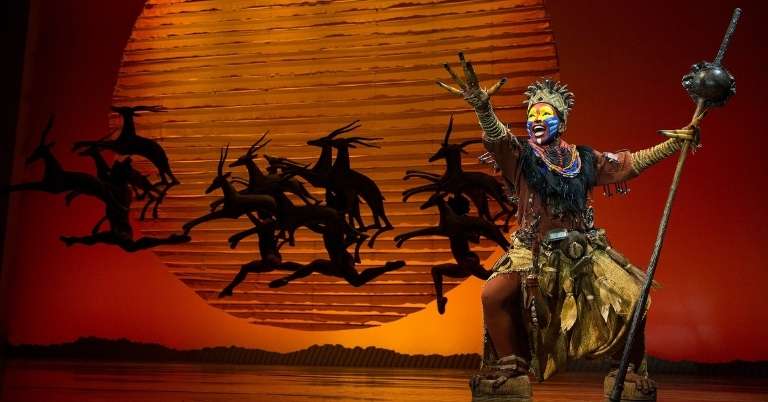 We've been introduced to many great animation movies throughout our lives. But is there even a solid ten out of ten movie that can top the Lion King?
If your teens are one of those fanatic Disney junkies, the Lion King Broadway play hands down, is the best play you can bring them to. There will never be enough words to describe how incredible the play is, the setting and the acting of the casting. Therefore, The Lion King is always on the first list for every theater kid. A show that is even suspenseful for the adults, that displays the connection between a child and their parents, the sincerity and love. The end of the show will create a great bonding time with your teens.
Grab your tickets and witness the king come to life exclusively on Lion King's live-action on Broadway.
---
---
11. Explore the Blinking Skyline of the Big Apple New York Harbor Lights Cruise
New York is a house to many endless exciting destinations, from the marvelous skyscrapers to the dainty parks, huge statue to the classy art museum, New York Harbor Lights Cruise is one of those attractions that you can't respectfully miss if you're in Manhattan.
Sail on their fancy boat with your teens on a perfect evening, while the night panorama of Manhattan is being displayed before your eyes. You can also have access to the Sky Deck where your teens can witness the harbor lights of Manhattan at their full potential. The romantic setting is also perfect for the parents to order a set of their favorite wines with the calming therapeutic sound from the majestic shores.
12. Watch the Phantom of the Opera On Broadway
Another fantastic musical you can never miss if you're in New York with your teens is the legendary show the Phantom of the opera. If you haven't been here watching the show over and over, you have never been to New York. Phantom of the opera depicts empathy and understanding of the real world, a great introduction of moral values in a form of art you can bring your teens to enjoy.
It is a classic that exceeds even your teen's expectations about boring old opera!
13. Try the SoHo, Little Italy & Chinatown Walking Tour
The walking tour of SoHo, Little Italy & Chinatown can be an incredible escape from the giant and fancy skyscrapers. Sometimes it's nice to do simple trips with your teens while they explore the different personalities of three different neighborhoods of New York that create New York into one humble community. In a two hours tour, your teens will be awarded the knowledge of New York's past historic events that were occurring in Chinatown, SoHo, and Little Italy creating an ultimate new experience with your teens.
14. Be on Top: Top of the Rock
The monumental success of Top of the Rock has made it legendary among New York visitors. Top of the Rock is the fundamental main attraction where there is no other place that can top the immersing view of Top of the Rock soaring 70 floors above the Rockefeller Center. There are also three floors of outdoor and indoor viewing areas that your teens can dive into. If you purchase a VIP ticket, you'll have the luxury to enter the Rainbow room and get a discount at the gift shop.
Famous landmarks are observable at the third level of the deck, secured with a glass enclosure, which is a perfect spot to take a picture of your teens. Top of the Rock also has so many fun things to do with your teens, aside from sightseeing landmarks. Visit the Art & History Museum, and even fine dining.
15. Grand Central Terminal.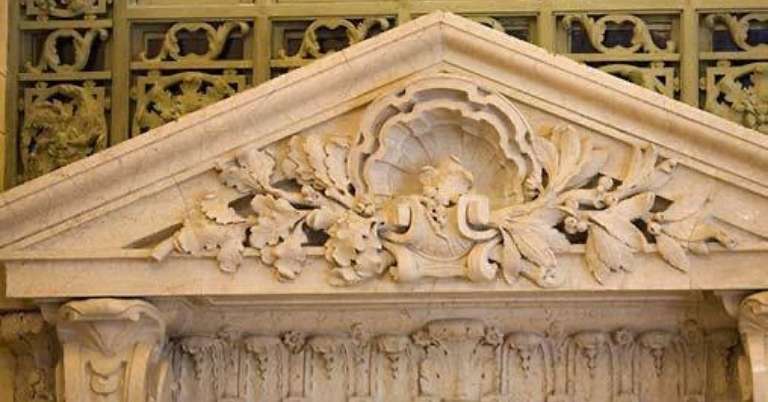 There's something so distinct and fascinating about New York's architectural buildings. Grand Central Terminal is a milestone for New York's rail travel and is now known as the largest train terminal in the world.
Lavished with astronomical high ceilings and the punctual perspective of art, makes the Grand Central Terminal worth to visit. Your teens will be guaranteed to be in complete awe of its overall fancy design. They can also learn about the history of the building and the creators behind it.
16. American Pride: Statue of Liberty.
The American classic can't be excluded from the list. The most famous statue on the entire planet is just a few feet away from you. Liberty Statue is an iconic attraction where your teens can learn about the start of the great America. It is a place where the majority of American history starts.
Did you know you can also book a ticket to climb the Liberty Crown? Unfortunately, the access is off-limits due to COVID regulations, but it will soon be reopened! And have your teens walk into the Liberty Museum, which is open every day to enrich their knowledge of New York's famous statue.
Make sure you snap a good picture of your teens in front of the gigantic monument and make their friends jealous.
17. New York Public Library
The New York Public Library eliminates the boring stereotypes of libraries in general. Located in the buzzing street of Manhattan, New York Public Library has become the biggest provider of books of all genres, and what's amazing is that it's free!
Not all teens hate the piles of books, and if your teens are those teenagers, come visit and try the tour service. Each floor of the building hides a surprise for you. From the Astor Hall, you'll make it to the visitor theater, where they display videos and footage of the Civil War Map.
Keep on walking and your teens will be occupied with the Winnie the Poh Exhibits. A dreamy place to crash on this list.
18. Spare an hour at Intrepid Sea, Air & Space Museum
As the name suggests, this place is built for the hardcore science geeks out there. Intrepid Sea, Air & Space Museum stores historic ships and planes from the world war. Bring your teens to see the fastest jet and submarine collections through their exhibitions and events.
Another great adventure to take your teens into is the space exhibition, which helps them collect knowledge about astronomical science. Science will never be as much fun as here.
19. Ride the Famous Big Bus New York Hop-On Hop-Off Open Top Tour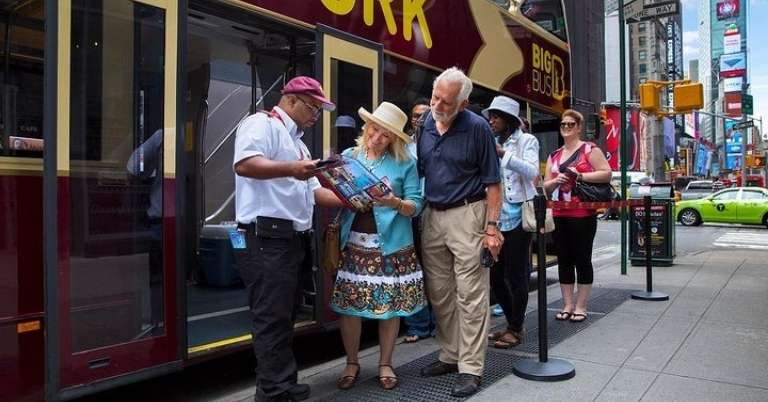 They offer a great service of New York's famous transportation through a massive two-floor bus. The tour is accommodated with audio guides that will explain the history of New York through your exploration with your teens for an hour and a half.
The ride will stop at several major attractions, such as the Liberty Statue, Empire State Building, and the famous Central Park. You can also upgrade your ticket to a night boat tour to experience another side of New York's evening panoramic.
20. Watch the Endless Famous Theater Shows on Broadway
Broadway is one of the most famous theater districts to ever exist in history. Plenty of theaters are performing every day in this district. But we're sure even your teens are going to love the behind-the-scenes tour of the Disney stars.
With their super service, you and your teens will get full access to the world's famous New Amsterdam theater props from Disney shows. Don't be afraid, you won't get lost. The professional walking tour will show you the way!
What to do with a teenager in NYC has been discovered. Our recommendation of 20 things to do in NYC with your teens that we've created will save you a great deal of trouble. So don't wait too long and book the tickets, visit NYC amid the summer holiday, and impress your entire family with our bucket lists!
---
Latest Posts
---
What do most teenagers do for fun?
Teenagers are social creatures. Most of them like going out with their friends, visiting trendy places, going to concerts, or just simply hanging out with their peers. Some also enjoy solitude with video games and internet memes. Every teenager has their way of coping with boredom, but quality time with family once in a while is always appreciated!
What should I do when I am bored for teenager?
Try creating a different activity that will spark up their interest. Bring them to new places and invite them to try new foods they have never eaten before for the experience of a new culture. You will have a blast with your teens once you know exactly what they want.
What do teens do in NYC at night?
We know letting your teens out at night can be worrisome. Let them go out on their own while still ensuring their safety on the line. New York City hosts so many baseball games at night that they can watch alone or with you. New York teens are also not foreign to theater music, so they often watch musical shows. A boat ride is also a compromising activity if you're in New York.
At what age can a parent kick a child out in New York?
Speaking of teens, you might also wonder at what age a child can be legally emancipated in New York? Your child has to be at least 16 years old to be legally evicted from your household.
Latest posts by William Niocolas
(see all)