The holidays can be a tricky period if you have a teenager. Simply keeping them entertained and occupied can prove to be an ordeal in itself.
As teenagers progress through adolescence, their needs and experiences change and this is something that a parent should be expecting. Teenagers are likely to have outgrown their grandparents so you should have some ideas to keep them busy.
In this article, we will look at ideas to occupy your teenager during the holiday. This will include spending time outdoors, doing activities together, and taking them away on a well-deserved break.
Spending Time Outdoors
While your teenager may prefer to stay up late then sleep in the next morning, you should encourage them to get some fresh air during the day.
Getting them away from their smartphone, TV, and games console should be a welcome relief and good for their health.
You may try to cajole them into getting outdoors if they are with friends and playing sports yet try to ensure that they get back before too late in the evening.
Obviously, the weather can have an impact on how much time your teenager can spend outdoors.
If the sun is out then they should be out there getting some vitamin D, even if this means quickly preparing some healthy snacks for a picnic with their friends.
Your teenager should be given time to unwind, especially after a tough semester at school and relaxing outside should help.
Doing Activities Together
If there are activities that you both enjoy then you should do them together. That could be sports where you can do it outside or crafts and cooking together indoors.
You may enjoy the passing down of knowledge to your teenager and find it to be a rewarding experience. Another productive activity you can do together is to keep your teenager occupied with some small jobs around the house.
This could be doing some gardening, walking the dog, or utilizing their experience with technology to fix something on the computer or TV.
Should you be a parent that volunteers in their spare time during the week then this is something you can take your teenager along to.
You could take them to the workplace for a day as showing your teenager what you do while they are usually at school could prove educational.
Taking them out into the real world could also show them the world of work and give them ideas for a future career.
Wherever you take your teenager, allowing them to show their skills could also improve their feelings of independence and confidence.
Fun activities to do together could be going to see a few films at the cinema or simply going to the beach, if one is relatively nearby.
Going bowling or playing mini-golf can be fun and should not break the bank. Even a day trip can be a nice way to spend time and get your teenager to discover somewhere new.
Free Activities
Keep an eye out for any free activities that are offered in your area as these could be an easy way for your teenager to spend some time out of the house.
This could be a local project such as planting a vegetable patch for the neighborhood or going swimming. Your local arts center or museum could be the ideal place to find a holiday program.
Also, let your teenager pick a range of books from the library and they could even get some education during the holidays.
Plan A Break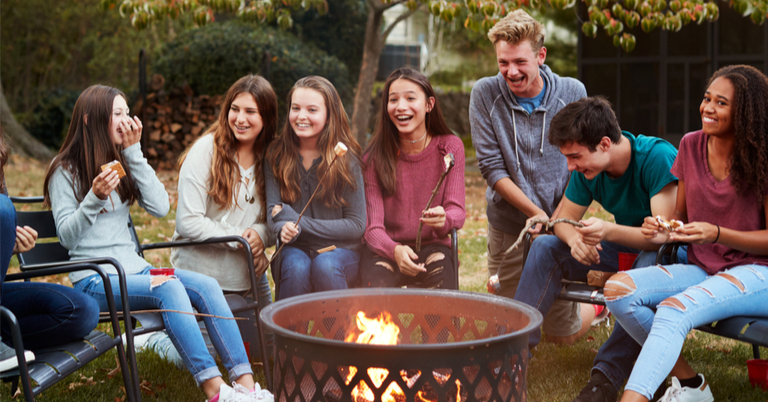 Let your teenager know that it is good to take some time away from school and simply unwind. Planning a break can help as it gives a teenager something to look forward to and acts as a reward after some tests or stressful sports meets.
A family holiday should be a good chance to get closer as a family though you may desire some input from your teenager on where and when to go. This does not have to be an overly expensive break as simply a camping trip may be in order.
Try to make the break as unstructured as possible as setting rules and requirements may cause your teenager to be anxious.
Allow them to relax and take stock after school so have a relaxed ban on any screen time or projects as that can always be done some other time.
You could also send your teenager to a sports camp as this could be seen as productive and enjoyable, plus it will get them out of the house and into some fresh air.
Final Thoughts
Once school is out, you may feel stressed when coming up with ideas of what to do with a teenager. You need not be as there are a range of activities that you can let them do or that you can do together.
These activities should not be expensive but if you feel it is time for a rewarding family break then get planning.
---
Latest Posts:
---
Frequently Asked Questions
What Can You Do With A Teenager During The Christmas Holidays?
The Christmas holidays should be a time for spending time with family as it may be too cold to venture outside. You could keep your teenager occupied by taking in a show or passing on a family baking recipe.
There are typically ice rinks where they could go with friends. The act of creating your own presents or decorations is also a worthwhile activity.
What Are The Chores That A Teenager Should Have?
Keeping your teenager occupied with some chores should not prove too difficult and can teach them some responsibility.
Asking them to tidy their room should not be an ordeal and they can easily fold then put away their own clothes from the laundry.
Better still, they could learn to do their own laundry as well as some chores around the house. These chores can include vacuuming, dusting, washing the dishes, setting the table, and walking the dog.
If you enjoyed this post, you might enjoy our article on 'Where To Take Teenagers On Vacation'.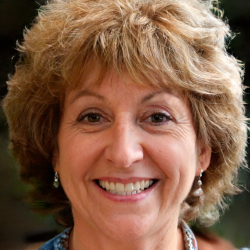 Latest posts by Suzy Prichard
(see all)