Name one beautiful city you think is more vibrant than Dallas. Then, let teenagers in the city tell you they have it all in Dallas. Also, don't demand them to jot down a list of why they love living in Dallas because they will stand their ground, and you'll have to go back to square one. The development of the city in many aspects, from lifestyle, art scene, and culinary to the STEM industry, creates room for teenagers in Dallas to grow. But what to do with a teenager in Dallas? Are there any ideas to try?
Dallas offers you tons of sightseeing options and exciting activities to try. And to help you find the best ones to check and try, we feel the need to list 21 fun activities to do in Dallas with teenagers. Therefore, the youngsters won't miss any chance to live their best life in the city, and the parents will have many ideas about what to do in Dallas with a teenager.
1. Bowl and Barrel for Beer, Burgers, and Bowling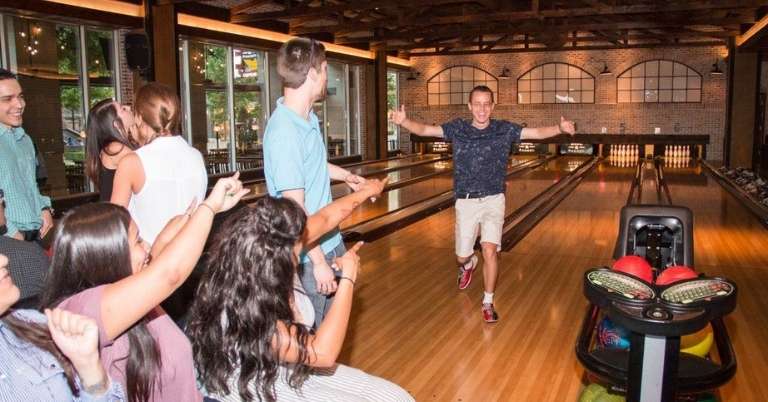 When teenagers in Dallas long for beer, burgers, and bowling, we can't imagine a place better than Bowl and Barrel. Once you and your teenagers enter the room, you will soon get a cozy atmosphere, thanks to its warm and earthy nuances due to its dark wood materials that dominate the whole building.
Bowl and Barrel feature 15 bowling lanes in total, with attentive staff and a great selection of food and beverages that come at great prices. You can set a competition with your kids to make the best score. Then, the winner will get a special treat to the museum below!
2. Edutainment at the George W. Bush Presidential Library and Museum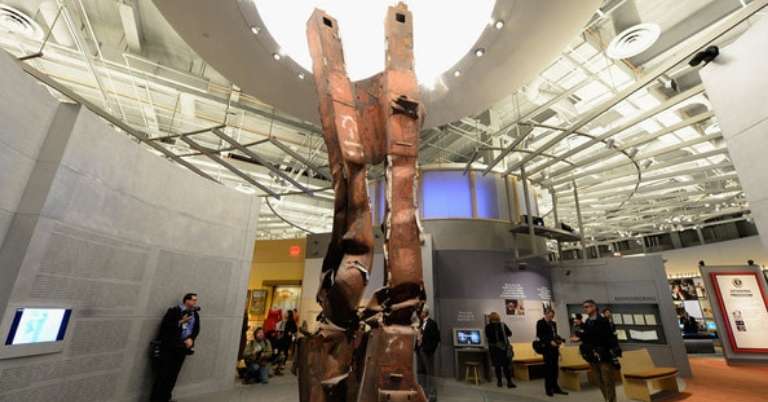 If your teenager is interested in politics, or public policy, is a future researcher, a history buff, or simply a curious teenager, take them to the George W. Bush Presidential Library and Museum. The area allows your teens to walk in the footsteps of President George W. Bush, especially during his administration. Moreover, teenagers can learn about the remarkable events and important issues which are presented in interactive exhibits.
The 9/11 section will especially recall one tragic September day that can be an exceptional snapshot to discuss with your teenagers. Granted, you will be amazed by the concerns, inspiration, and understandings your teenagers have gained after the visit.
3. enjoy the time spent at Texas Discovery Gardens
The idea is worth including in the list of what to do with a teenager in Dallas! Gardens are always a good idea to relax, unwind, and escape from the hustle and bustle of the city. Regular exposure to greenery can build confidence in teenagers, encourage them to think freely, and stimulate their senses—see, touch, smell, listen, or even taste.
Your teenagers will enjoy the time spent at Texas Discovery Gardens since they can learn about the native plants and be blown away by the beauty of tropical butterflies that they can find at the Rosine Smith Sammons Butterfly House and Insectarium or during the butterfly release session. The gardens also provide activities and events for teenagers, like Scout Programs, Flora Fest, and Summer Camps.
4. Dallas Farmers Market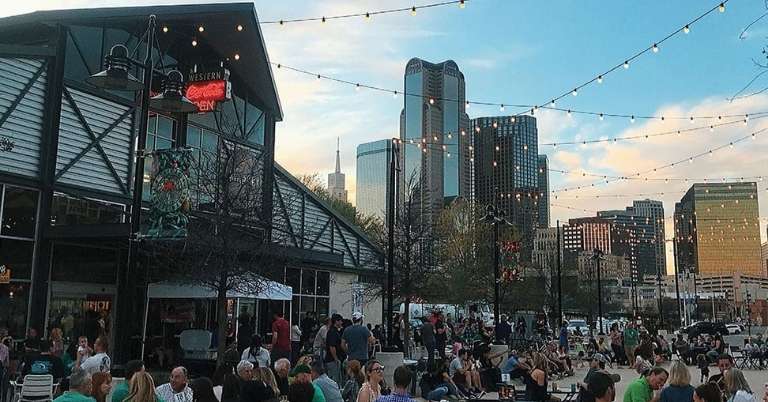 Be a role model for a healthier and more sustainable lifestyle for your teenagers by taking them to the Dallas Farmers Market. The market can be a good introduction for your teenagers to farm-fresh locally grown products and support local economies. Open seven days a week, we recommend you go there on Saturdays and Sundays.
During the weekends, you and your teenagers will encounter local farmers, ranchers, and handcrafters, as well as artisan booths in the market. As a bonus, teenagers will be glad that the City Futsal complex, where the game is always on, is just a stone's throw away from the market.  
5. Channel Your Inner Cowboy with Wild Bill's Western Store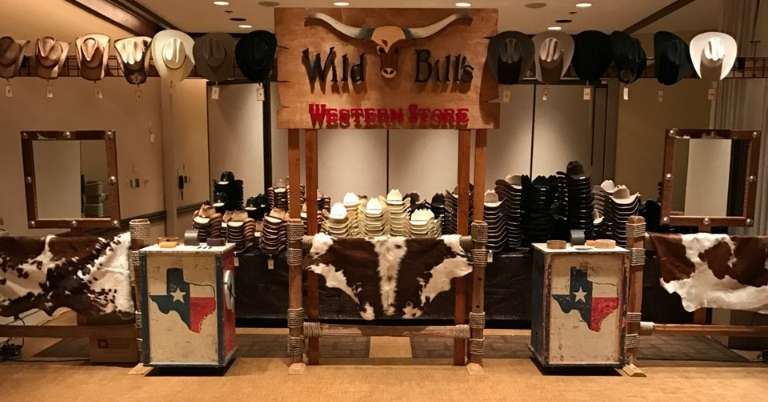 As the capital cowboy of the world, Texas is blessed with the existence of Wild Bill's Western Store—a place that should stand atop your list of what to do with a teenager in Dallas. Channel your teenagers' inner cowboys by visiting the store that offers an excellent assortment of clothing and accessories for men, women, and kids that will certainly evoke teenagers' creativity.
The friendly staff is a good resource for your teenagers to know more about the story and influences of the style, shape, and colors behind Wild Bill's designs. Not only to your family, but this store also sells gifts and merchandise which are perfect as gifts to your friends or family who live outside Texas. 
6. Explore the Unique Side of Dallas Shops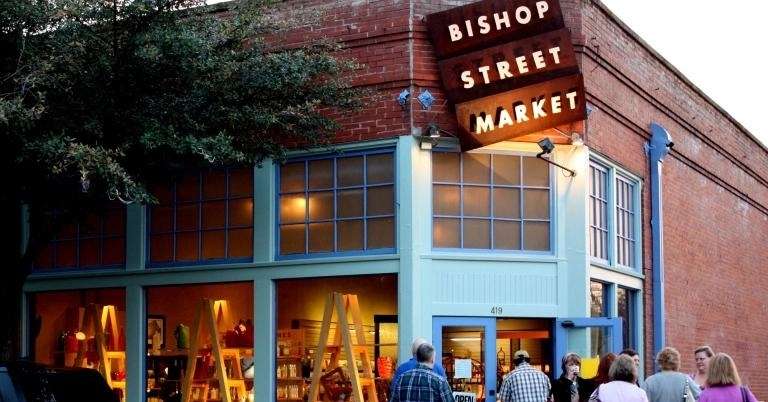 Teenagers in Dallas have so much to do in their interesting city. However, for them to get a funky atmosphere like no other, some stops at unique shops should unleash the unique side of Dallas.
Bishop Street Market in the Bishop Arts District is the infamous go-to gift and merchandise shop that has many one-of-a-kind products that won't bore your teenagers with mass-produced items. You can opt for antique stores of Lula Bs Oak Cliff and DFW M'antiques where you can show your teenagers about historical and monetary values embedded in antique items. 
7. Relaxing Weekend in the Bishop Arts District
If there is one word to describe the Dallas' Bishop Arts District, it is charming. Unique murals, hip eateries, beautiful shops, vibrant nightlife, antique corners, and many more, but what the city doesn't teach your teenagers about is how to relax in the busy district. Whereas remain calm and enjoying yourself in a crowded situation is a self-taught skill that teenagers should master to help them perform well even under stress or pressure.
Learn about this skill easily by trying out some spas you can easily spot in the Bishop Arts District, such as YaYa Foot Spa, which provides many reflexology services, Alchemy Salon for hairstyling sessions, and the BAWR to enjoy facial treatments and physical therapies. Your teenagers are ready to rock Monday!
8. Art Galleries in Bishop Arts District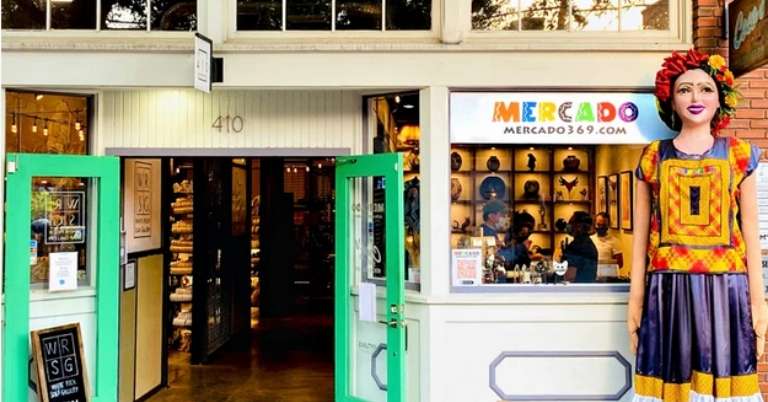 As the name indicates, Bishop Arts District is a district packed with everything arts where teenagers have no shortage of delightful things to see and do. Thus, there is always a reason to relax and immerse yourself in the arts. If you have never done this before, try to experience art galleries more slowly and attentively to get the benefits of what a psychologist refers to as anxiety alleviation.
This is partly because the practice of slow looking equals mediation. You can suggest your teenagers go to Mercado369, whose options range from ceramics to wood products, and Ellison Valencia Gallery, which hosts numerous local artists from the greater DFW. 
9. Treasure Hunting in Dallas' Indie Bookstores
Have you ever asked your teenagers about their reading habits? When access and other resources are already in place, maybe it is partly because your teenagers feel the books sold by large chain retailers are too identical that they find them boring. If so, let the indie bookstore's hunt begin—as your teenagers might be right! Show some support for local readers and writers as well as local small businesses by visiting some indie bookstores; who knows, your teenagers will be part of the community and curate their book selections for indie bookstores! 
In terms of size, Interabang Books is one of Dallas' biggest independent bookstores that offer a range of non-fiction, fiction, and children's books, and their programs go beyond a community book club; instead, they also have Interabang Author Chat and Podcasts. If you are an avid coffee drinker wanting to go with your teenage bookworm for treasure hunting, you may want to visit The Wild Detectives, which also provides espresso and cookies besides their locally curated books. Heaven for books and booze, it is. 
10. A Bizarre Stop at a Hospital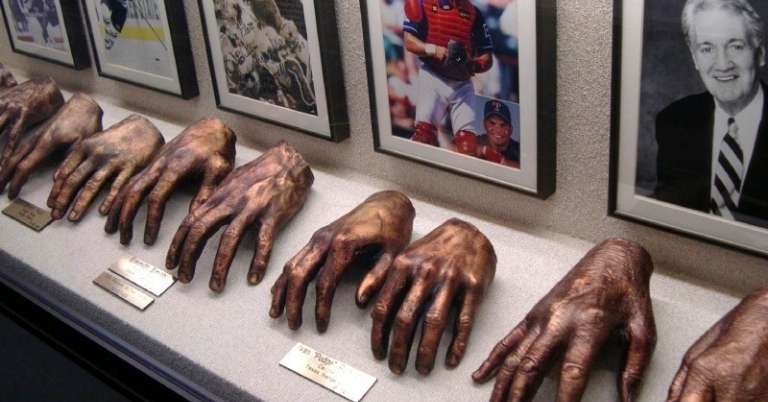 Yes, you read the title right. This unusual activity demands your teenagers to swing by the George W. Truett Memorial Hospital. But, no, this doesn't mean we wish your teenagers bad luck. Instead, it is a great opportunity for teenagers to pay tribute to who was once a chief of the Department of Orthopaedic Surgery at Baylor University Medical Center and a founding member of the British Second Hand Club (British Society for Surgery of the Hand).
As an orthopedic surgeon, Dr. Flatt had all the chances in the world to create molds of public figures' hands, such as President Abraham Lincoln, Walt Disney, Doctor Seuss, and other big names. Head to the lobby of the George W. Truett Memorial Hospital at the Baylor University Medical Center to witness the bronze casts a collection of the Adrian E. Flatt, M.D., Hand Collection. 
11. Be Part of the Art at the Rainbow Vomit
Viewing arts makes your teenagers healthier, but how about being part of the arts? Make it possible at Rainbow Vomit. Wait, who vomits rainbow? Unicorns! And do you know where do the unicorns come from? Yes, from a magical, colorful land where Rainbow Vomit will transfer your teenagers to!
Rated as the most immersive art exhibit in Dallas, your teenagers will be fascinated by the colors, light, and art installations. Teenagers alike can even level up their Instagram game, as photography is highly encouraged in this place. And those who love art will get inspiration in exploring their tastes. You can also ask your family to join the tour and capture the moment together.
---
---
12. Family Hiking and Biking at Oak Cliff Nature Preserve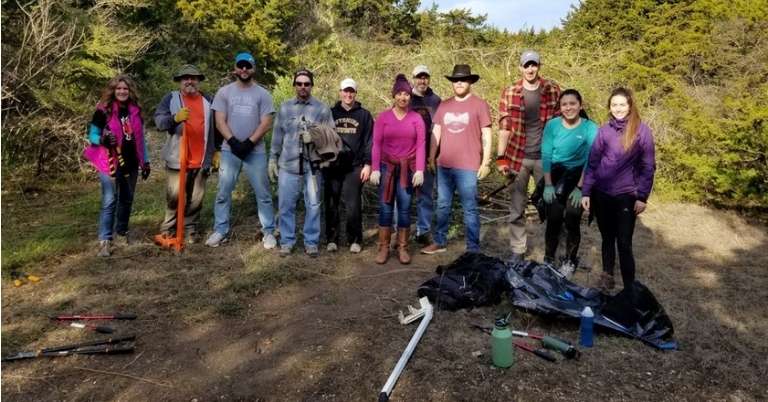 Calling all restless teenagers in Dallas to go outside today! Hiking and biking with family promote communal health benefits, such as reducing risks of cancer and diabetes, improving blood pressure, strengthening your core, and many more—don't litter your surroundings!
Have more fun doing these two in Oak Cliff Nature Preserve, which offers easy access since it is situated in the middle of urban Dallas. Even though your teenagers will treat it as a recreational purpose, always remind them to stay on the trail to avoid getting lost, especially if your family is not so familiar with the preserve. 
13. Viewing Masterpieces at Nasher Sculpture Center
Teenagers in Dallas don't need to be artists or sculpture enthusiasts to enjoy their time at Nasher Sculpture Center. The light-filled galleries with the tranquil sculpture garden alone are enough for teenagers to conjure positive feelings of appreciation towards modern and contemporary sculptures displayed there.
Located in the Dallas Arts District, Nasher Sculpture Center houses not only the collection of the Nasher family but also other remarkable artists. They also support other creative endeavors your teenagers can enjoy through a series of programs, like contemporary music chamber concerts, film screenings, and other art-related activities. 
14. Experience Your Virtual Reality at Fixation VR Arcade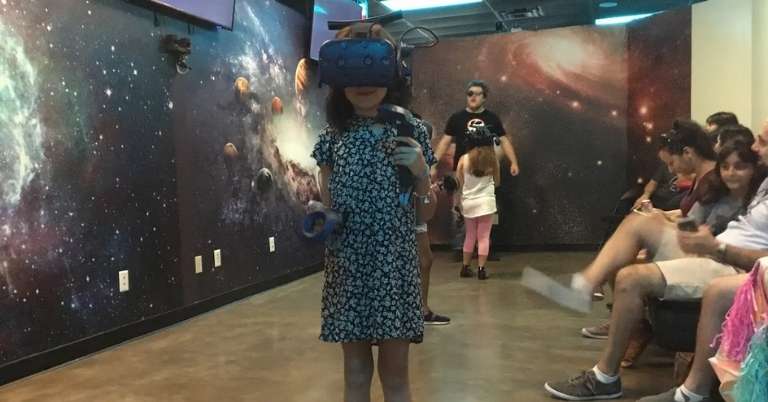 Are you still looking for an idea about what to do with a teenager in Dallas? Are your teenagers game geeks? If your teenagers are too lazy to exercise, you can bring their actions game to another level. Instead of sitting for hours with a game console and a huge bag of chips, your teenagers can burn some calories at Fixation VR Arcade without completely quitting their video games.
What is more interesting, teenagers can team up with other family members or friends to play action games through virtual reality that is equipped with a 360-degree controller, headset, realistic graphics, and directional audio, which allows you to have a real, first-person experience. 
15. Immersive Van Gogh Exhibit, Another Art Comes Alive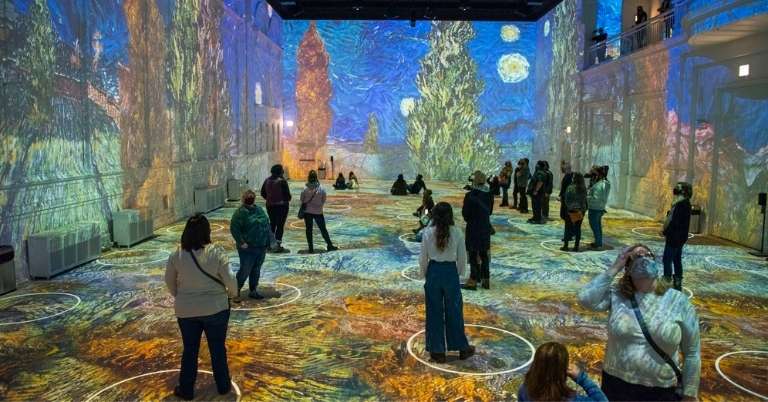 Here come the days when viewing art is not enough that we have to be in it too. Today's parents can recall those days when viewing masterpieces of Dutch Post-Impressionist painter Vincent van Gogh was just a dream, while teenagers nowadays can have the firsthand experience of being part of Van Gogh's art thanks to the digital age.
As the name suggests, the Immersive Van Gogh Exhibit will let the visitors be immersed in the masterpieces that come to life through the imaginative projections and attractive light installations that expose even the thinnest brushstrokes of Van Gogh's paintings. This a-must artsy stop should be on your list of what to do with a teenager in Dallas. 
16. Nostalgia and Novelty at the National Videogame Museum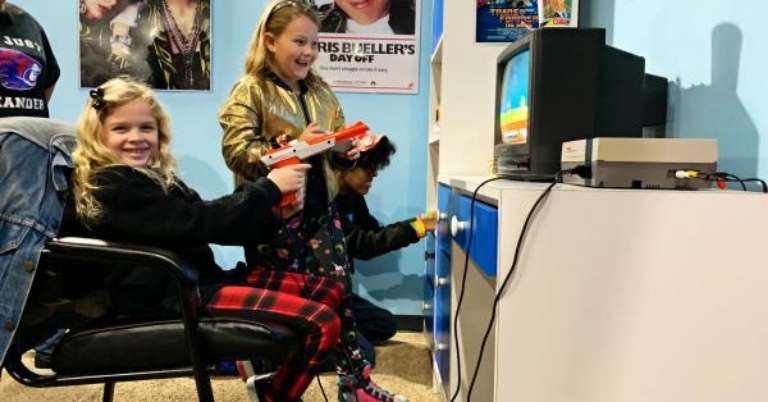 Finally, a museum filled with fun and memories which are relatable to both parents and teenagers, namely National Videogame Museum. If you think this museum will only let visitors try game consoles throughout the centuries, you're not completely wrong.
But there is more to the National Videogame Museum than just playing the games. Your teenagers can gain a better understanding of the game industry and the revolution of game consoles, while parents can get a grip on gaming tech. You can also let your teens have a try to the game you were used to play in your childhood.
17. Segway is the Way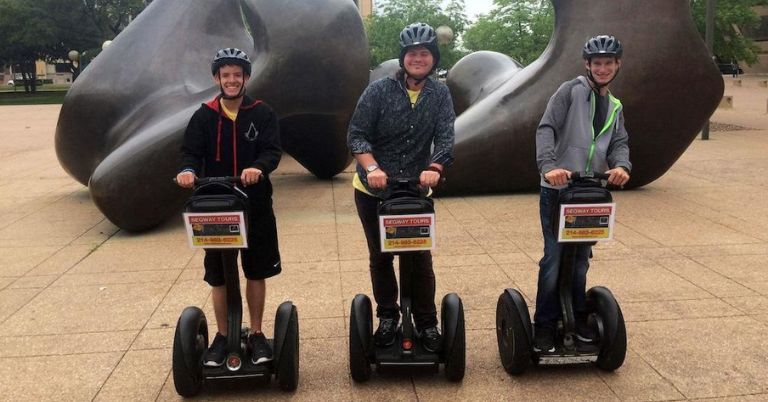 When your teenagers are tired of walking but have been bitten by the travel bug so they can't tame the urge to stroll around the city, Segway is the way. Learning deeper about downtown Dallas has never been this delightful.
All you have to do is choose the Segway tour package from Nation Tours, Viator, or City Experiences based on your teenagers' preferences. Each of these tours has trained personnel that will prepare and assist your teenagers with balance and coordination before getting on board. Besides having a great experience in having the tour, they can also sightseeing the tourist attractions around the track.
18. A Fun-filled Day at Trinity Forest Adventure Park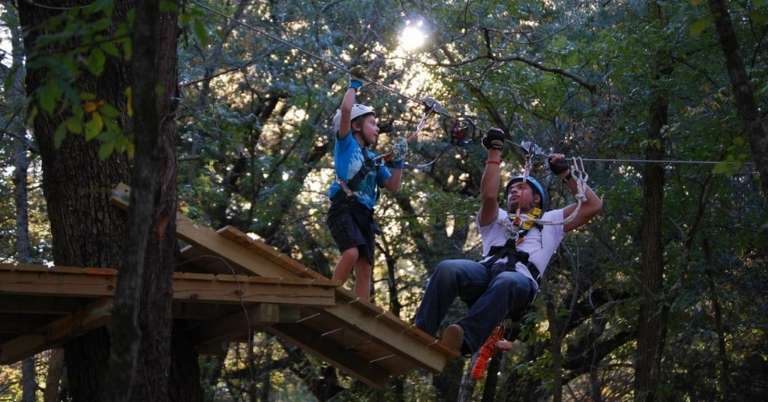 If your teenagers are looking for cardiac activities that help with stress relief, refresh mood, and improve stamina yet are still fun and include socializing and team building, wait no more. Trinity Forest Adventure Park awaits your family this weekend!
All family members can embrace the park's trails and tone up their muscles at the same time with the various climbing courses, which can be adjusted to your own pace. Although the whole safety of the park is highly guaranteed, please note that for certain courses, kids and teenagers alike should be supervised. 
19. Klyde Warren Park is One Place for Everyone
Klyde Warren Park is one kind of park where your teenagers can do anything and ask anyone to come with them. Anything to anyone. Parents can participate in yoga, barre, Zuma, and Latin dancing classes, and grandparents to roll out a picnic blanket or have a nice walk around the park.
Kids will be more than happy with Sheila and Jody Grant Children Park, while teenagers can grab some refreshments from several food trucks around the park with their friends. The urban green space has a unique atmosphere because this is where you can enjoy the downtown Dallas view in the heart of greeneries. 
20. Tour de AT&T Stadium
Call all teenage athletes and sports enthusiasts! For those who don't know, AT&T Stadium goes beyond a haven for the NFL's Dallas Cowboys in a way that there are at least six types of tours your teenagers can choose from. Tackle the game-day anxiety by taking the Rally Days Tour that takes place a day before the Dallas Cowboys home matches.
For cautious teenagers who don't want to miss a single thing, the Owners VIP Guided Tour is a way to go. There are also education and art tours that offer exceptional lessons of a lifetime and in-depth information on the stadium's art collection, respectively. 
21. Fun for Aviation Lovers
Teenagers aviation enthusiasts will appreciate Dallas' Cavanaugh Flight Museum and Powered-Parachute Flight. While the first one is situated just north of downtown Dallas, the latter requires you to drive a bit northeast to Caddo Mills. Cavanaugh Flight Museum's collection consists of aircraft derived from World War I and II, Korean War, and Vietnam War events, as well as civilian aircraft. Military aficionados will also be blown away by looking at the museum's armor, military trucks, weapons, and civilian cars.
If the museum trip doesn't satisfy your teenagers, it is time for Powered-Parachute Flight which will provide more excitement for teenage aviation lovers to touch the clouds. Slow flying with the powered parachute will involve a pre-flight briefing by the certified instructors. If you want to fly solo, it is advisable to take further flying lessons. 
---
Latest Post:
---
What to do with a teenager in Dallas?
A visit to the Bishop Arts District is a must, plenty of attractive stuff to see or do in just one stop. But to double the fun, don't forget to check the list we wrote down above twice. 
What can my bored teenager do?
Get outdoors. An adventure park, downtown stroll, artsy districts, or sports stadiums. Keep them busy, and you will be surprised by the sudden creativity a bored teenager can make! 
What activities do 16 years olds do?
Doing their favorite pastime with friends. Shopping, biking, playing video games, or watching movies. Teenagers this age love being surrounded by friends as it nurtures their sense of belonging and assures them of being loved by people other than their family.
How do I keep my teenager occupied?
A fun to-do list that is a perfect mixture of routine and some breaks or free time will do. For instance, limited screen time rules on school nights combined with free Saturdays and dedicated family time on Sundays.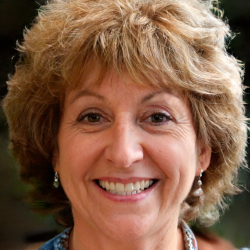 Latest posts by Suzy Prichard
(see all)