Parenting is one of the toughest adventures that you can go through. Some of the hardest challenges can present themselves when your child becomes a teenager, and starts to push boundaries and explore their identity.
If you have found signs that your teenager is having sex, or if they are asking about it, then it could be time to have an open conversation with them.
Because it can be a little awkward to discuss, it is important to keep the following tips in mind for a constructive conversation with your teen about being sexually active.
It's Completely Normal!
Remember that you were a teenager once, and that it's perfectly normal for them to explore their sexuality. In terms of regular adolescent development, teenagers that start asking about sex and having sexual relationships should be expected.
Because of this, it should not come as a surprise when you find signs that your teenager is sexually active. Lashing out to your child can be incredibly damaging, and make them feel ashamed of something that is normal.
Make sure you take a minute to process the concept that your teenager could be sexually active before approaching them about it.
Try not to let your emotions come through when you are speaking to your teenager, because they can easily start to associate negative emotions with sex in this way.
Educate Yourself And Them
Similarly, you should try to do your research before approaching your teenager about being sexually active. Consider the average development of a teen, and try to have answers ready for potential questions.
If you have a close relationship with your teenager, and you have already briefly discussed sex, then you could include them when you are researching certain risk factors and protective measures.
This can make them feel more comfortable and included, and it is useful to show them that you are unsure about certain topics, so you are looking to find out more.
You could also encourage your teenager to ask any questions that they have, or if there is anything that they aren't sure about when it comes to sex.
This can give you the opportunity to carefully research the issue together, and show them that it is okay to be curious about it.
Self-simulation should also be covered briefly during this conversation.
This can show your teenager that it is completely normal to have certain urges. Consider telling them how to practice good hygiene and reinforcing that it is nothing to feel ashamed about.
Teach Them How To Be Safe
One of the most important things to talk about with your teenager is how they can be safe when they are having sex.
Making them feel ashamed of natural urges and feelings will make them more likely to be sneaky and potentially engage in dangerous sexual activity.
Consider the different contraceptive measures that can keep them safe from pregnancy and other risks. Make sure your teenager is completely aware of these and how to use them when you feel ready to speak with them.
The best way to feel comfortable about your teenager being sexually active is knowing that they are as protected as possible.
This could be by getting them on the pill for a short period of time, teaching them the importance of condoms, and showing them the correct hygiene for each type of sex.
Similarly, you should always make your teenager aware of consent. Getting permission for sexual activity is something that is crucial, especially when it comes to shaping the next generation of young adults.
Give them examples of made-up scenarios involving food or a certain drink where direct consent has not been given and show them signs to look out for.
Make The Household Rules Clear
Be Open About The Risks
Finally, it is crucial that you are being open with your teenager about the potential risks and consequences of sexual activity.
Without scaring them or trying to put them off the idea of having sex, you should teach them about STIs, UTIs, and other conditions that can happen following sexual activity.
Consider the risks involved with different kinds of sex, and try to disconnect your personal beliefs from this. Educating your teen is one of the best ways that you can keep them safe, so you shouldn't use these facts as a way of intimidating them.
It could also be worth showing your teenager how important it is to get tested for sexually transmitted infections and diseases regularly.
Make sure that any questions are getting answered and thought about without expressing any emotions or feelings of anger.
Summary
---
Latest Posts:
---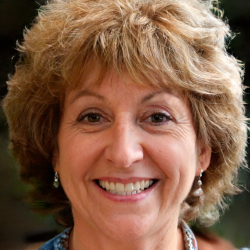 Latest posts by Suzy Prichard
(see all)