Boston is a stunning city full of great offerings. Located near the ocean, Boston is home to the world's first-rate universities and hospitals. The city also comes with spectacular diverse attractions for teenagers of all ages. Whether you visit Boston to enjoy the outdoor or indoor venues, the city provides fun things to do.
Traveling to Boston with your teens is a superb option. You are free to explore the city's history, architecture, and landmarks in a simple way. Some attractions for teenagers are always available to enjoy. During the summer, the city delivers fantastic scenes for the visitors. What to do with a teenager in Boston during summer? Don't mess up! Here are 20 fun things to do with teenagers in Boston during summer.
1. Play Fun Paintball
Are you finding fun things to do with teenagers in Boston during the summer? Playing paintball is a must. It is a fast-paced game involving you running around, shooting your opponents, avoiding shooting, and more. The fun game is totally safe for teenagers. Whether you play the game with your teens or family, paintball never fails to deliver a challenging experience. Get a taste of shooting the opponents in the paintball battleground.
Boston offers excellent paintball venues. More than 10 paintball venues are ready to give you unforgettable moments. From outdoor to indoor battlegrounds, feel free to play unrivaled games with your peers. The three-game versions are on deck to choose from, including paintball, low impact, and splat master. All the games present the next level of paintball sophistication. Invite your teens to enjoy the adventures.
2. Join North End Pizza & History Walking Tour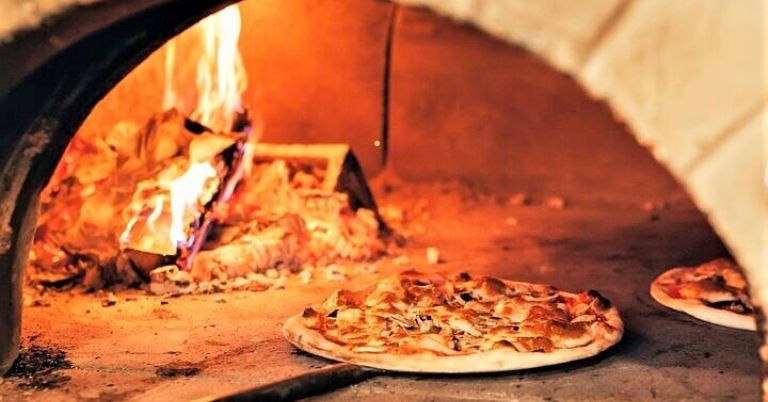 Your trip to Boston is incomplete without joining the North End Pizza & History Walking Tour. If your teenagers are into delicious pizza and love learning about the city's history, let's take this tour. Explore the architectural highlights of Boston, including the Freedom Trail, the USS Constitution, Old North Church, Little Italy, and of course, the signature pizzerias in Boston. Invite them to visit and taste the delightful slices of pizza.
Don't worry! The qualified and professional tour leaders are ready, willing, and able to deliver information about the historic sites and the most tasteful pizzerias. Follow the guide to walk through Beacon Hill, Blackstone Block, the North End, Charleston, and more. More than 50 pizzerias are also up for grabs. Feel free to taste the most delicious pizzas during the walking trip.
3. Take Ghosts and Gravestone Tour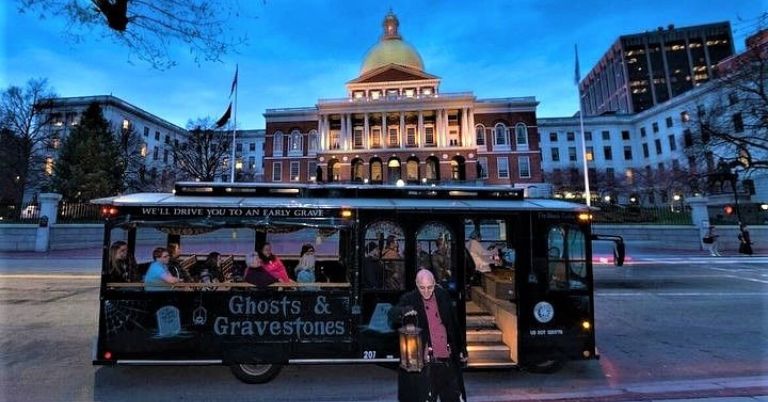 If you are willing to have an unusual experience with your teens in Boston during summer, take the Ghosts and Gravestone Tour. It is the best thing to do with teenagers in Boston after dark. Accompanied by a gravedigger-like host, you will delve deep into Boston's haunted history, including the ancient gravestones in the city. The host exposes the mysterious historical highlights of Boston's dark history.
Dare your teens to visit the iconic King's Chapel cemetery, the Granary cemetery, Copp's Hill burying ground, a haunted hotel, Omni Parker House, and other dark places. Of course, it is a perfect opportunity to explore the city's dark past in a different way. Most teenagers love following the fascinating journey combined with the ghostly twist. The tour guide will reveal the darker sides of Boston throughout the tour. Make sure to have a reservation before joining the exceptional tour. Invite your teens to scream in one breath.
4. Experience the American Revolution on Freedom Trail Walking Tour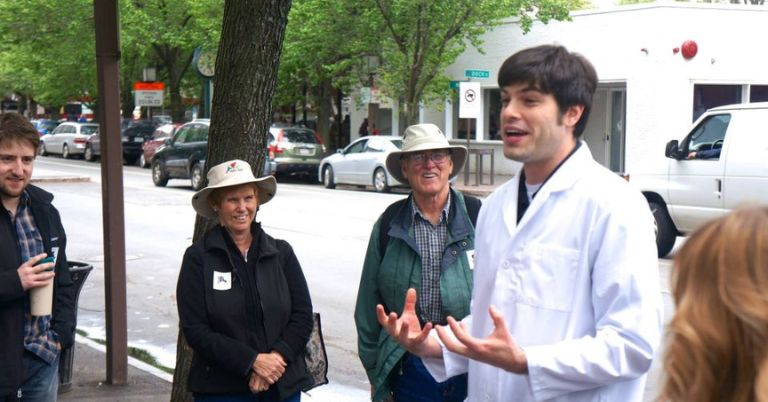 Take your teenagers to explore the city's significant landmarks and learn about the American Revolution at the Freedom Trail by following the Freedom Trail Walking Tour. The 2.5-tour brings you to the next level of the city's exploration. The qualified tour leaders always accompany the participants to delve into iconic landmarks such as John Hancock, Paul Revere, and others.
The tour gives an opportunity to gain information about Boston's role in the American Revolution. You are also free to learn how Boston is a pioneer in immigration, education, and abolition. Find the stories of Midnight Riders, gangs, and rebels in Boston from the guide's narration. During your walking trip, your teenagers can enjoy the beautiful cityscape while capturing the famous buildings, including the Golden Dome and other historic sites.
5. Taste the city's best Sushi at Café Sushi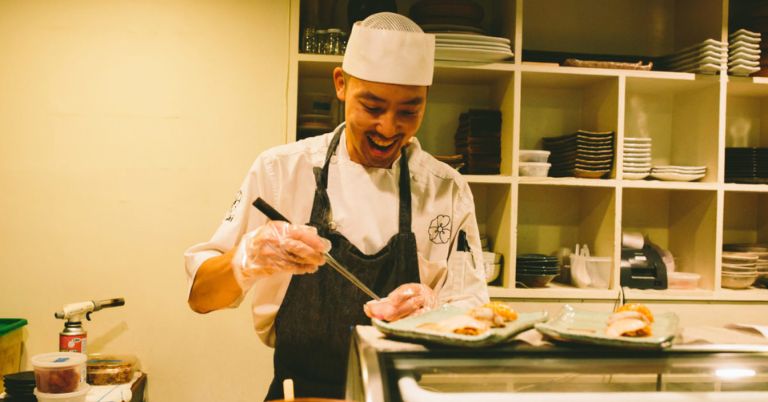 Are you looking for the best seafood restaurant in Boston? Head to Café Sushi. It is the best signature Japanese eatery in town, offering super-fresh sushi on your table. Located at Harvard Square, the café consistently delivers authentic Japanese menus at quite reasonable prices. The place is inviting, whether you have lunch or dinner with your teens. An array of main menus are on the table for purchase.
Start your food adventure by tasting soup and salad. The café sushi salad, seaweed salad, and Miso soup should be on your list to savor. Don't miss the chance to taste the signature maki, including summer vegetable roll, Hiramasa Ssam Jang Maki, and others. The Japanese sushi combinations are also up for grabs, such as sushi lunch with tuna, salmon, signature toppings, and more. The best drinks, from signature coffee to icy local Japanese beverages, also come at-table.
6. Ride a bike around Boston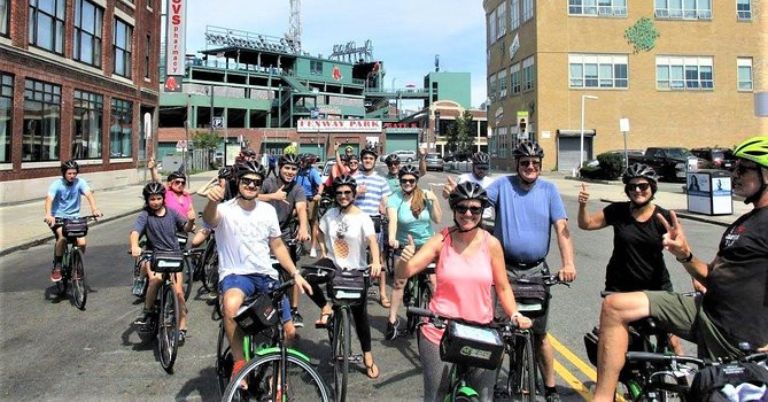 What to do with a teenager in Boston during summer? Riding a bike is an answer. Most teenagers love riding bikes. It is one of the fun things to do in Boston when moving around the city with teenagers during summer. Whether they choose paved tracks in downtown Boston or unpaved paths, the family-friendly activity is ideal for teenagers. Encourage your teenagers to promote their mental and physical health by following the Boston City View Bicycle Tour by Urban Adventours. Take them to delve deep into the significant Boston landmarks, including Fenway Park, the Freedom Trail, Copley Square, and other significant locations in the city.
This unusual summer activity brings an exciting experience for teenagers. Get up close view of the city's famous sites while improving their health. Riding a bike is an ideal way to spend the summer for teenagers. They can take a bike tour or have a personal bike trip. Whatever they take a bike ride, the city offers dozens of happiness for teenagers. Invite your teens to level up healthy habits and explore the city's beauty.
7. Experience Boston Ax Throwing
Ax throwing is one of the fun things to do with teenagers in Boston. It is an incomparable venue to gain unusual experiences. Make sure to accompany your teenagers when throwing the axes at the target. The attraction is safe. Don't worry! The participants get lots of training before throwing the axes. The professional and experienced coach is always on deck to supervise the participants.
Besides enjoying the new attraction, feel free to taste the best menus. Whether you order the signature foods or beverages, the licensed venue is available for all occasions. The ax-throwing bar is in place for everything from celebrating graduation to a birthday party. If you are an expert at ax throwing, don't sleep on following the special league. Compete with other members to be a champion. The place will be great for adults and teens under one roof. Please follow all the instructions to ensure your maximum safety.
8. Engage in Fun Bowling
Call your teens to have fun at bowling venues. Most teens like bowling. You can invite them to experience unforgettable moments at Boston's entertainment sites. Head to Lucky Strike Fenway to have more
sophistication in premium bowling, excellent parlor games, and impressive arcade games. Allow them to choose their preferred indoor games. Whether they try to play arcades or bowling, the spot is full of enjoyment.
Besides Lucky Strike, the other bowling venues such as Kings Dining and Entertainment Seaport, Boston Bowl, and others are also ready to give you fun things to do. The snacks and beverages are also up for grabs. The spots serve delicious food and tasty drinks at affordable prices.
9. Rent a Paddleboard at Charles River
Let's get a kick out of the most panoramic urban river in the United States, going a paddleboard or kayaking on the Charles River. The venue is one of the most exciting places to spend the sunny summer with teenagers in Boston. Going on paddleboard and kayaking is a perfect option for teenagers. Get up-close views of the scenic cityscape and the marvelous skyline in one package. Charles River offers dedicated recreation if you find affordable and enjoyable outdoor activities with your teens.
Whether you love trying canoeing, kayaking, or paddleboard, the venue is at your beck and call. The professional coaches are also ready to supervise the outdoor recreation. The high-quality equipment is used to support the enjoyable activities. All the equipment is well-maintained, so your teens can enjoy the attraction safely. To save time, you are highly recommended to reserve the tickets before taking joy at Charles River.
10. Eat at Food Hall
What to do with a teenager in Boston during summer? Of course, you should taste Boston's authentic lobster rolls. It is one of the favorite menus in New England for teenagers. The food hall is a part of Time Out Market Boston. Experience some of the best dining options to spend the summertime with your teenagers. The place always offers something great to teenagers of all ages. Whether you savor Italian cuisine or local cuisine, the hall gives you irresistible offerings.
All the types of food you love are in order under one roof. You can pick a wide range of dining choices in one spot. The venue is also ideal for celebrating all teenage occasions. From celebrating a birthday to having a farewell party, the place is perfect for serving all cuisine types. Best of all, you can eat it up at reasonable prices. Just head to the food hall to savor the great offerings in Boston.
---
---
11. Get a taste of a Lobster roll
Visiting Boston is incomplete without tasting lobster rolls. It is one of the most-wanted foods in New England you should not miss it. The authentic food comes with a slice of bug meat dressed in mayo or butter, tomato, lettuce, and other vegetables. Discover dozens of lobster roll restaurants in Boston. The eatery is welcoming if you love savoring classic cold and hot butter lobster rolls.
An array of lobster roll restaurants are always up for grabs. Try the most delicious lobster rolls at Pauli's restaurant. The eatery serves its signature lobster rolls with three different types of menus. Another restaurant serving the best lobster rolls is Neptune Oyster. Get a taste of hot, butter, and cold rolls with your teenagers. Most teens like tasting the best lobster dishes. Take them to the best seafood spots in Boston.
12. Enjoy Boston Hop-on and Hop-off Trolley Tour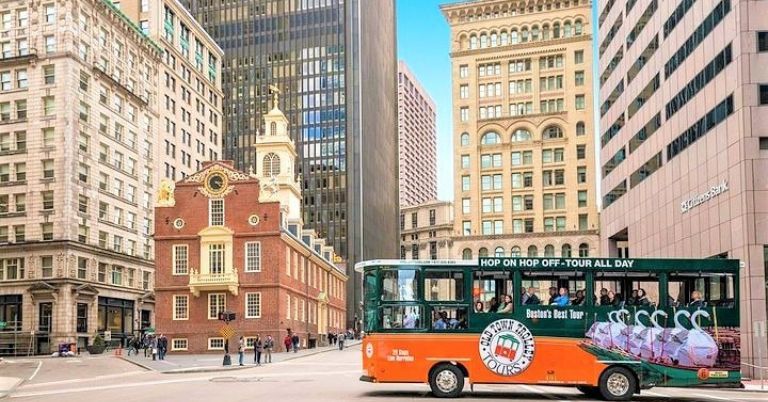 Invite your teenagers to delve deep into Boston's iconic landmarks and popular attractions by joining the Boston Hop-on and Hop-off Trolley Tour. It is a perfect opportunity to capture the scenic cityscape and skyscrapers during summer. Feel free to revel in panoramic views of the city. The host allows all participants to hop on and off as often as possible. Whatever you choose as the destination, the tour provides a complete experience.
During your trip, the friendly tour leader is always ready to deliver the history of and information about the city. He also shares some humorous stories to the participants. Following the trolley tour is the best way to explore the city. Don't miss catching the best photos while passing the iconic landmarks and buildings.
13. Get Active at Zoar Outdoor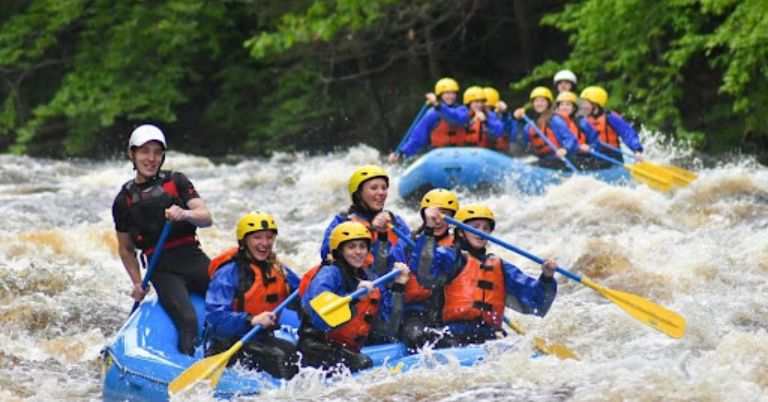 Most teens love exploring and getting active outdoors. Zoar Outdoor is a superb place to allocate the summertime with fun things to do. Whether you like kayaking on the river, whitewater rafting, zip lining, or lodging, the outdoor attractions are on deck to serve all your needs. If you want to have the best outdoor adventures, head to Zoar Outdoor. Take your teens to get fun outdoor activities like no other.
If they are beginners, don't hesitate to enjoy the outdoor offerings. The professional and qualified instructors are always at your beck and call. Don't worry! All outdoor equipment is also highly qualified. The host guarantees all participants have safe and comfortable outdoor adventures. Before heading to the location, make sure to book online. Summer is perfect for gathering and enjoying Boston's most challenging outdoor activities. Don't sleep on enjoying the summer with fun things with your friends at Zoar Outdoor.
14. Delight in Outdoor Experience at Treetop Adventures
Summer is a perfect time to experience the city's best outdoor sophistication: one is delighting in Treetop Adventures. Invite your teens to take advantage of the outdoor adventures with challenging obstacles, such as tightropes, bridges, rolling logs, ladders, zip lines, and more. Let them try all the trails they love. Whether they select beginners, medium, or expert level, the venue is very inviting to gather and share happiness.
For an unusual outdoor experience, please encourage them to go after the nighttime zip-lining and climbing. It will present an exceptional experience of outdoor adventures. Don't miss trying the glow programs. Dare to complete the job surrounding the new lights if you want to save your money. Call more participants to enjoy the adventures. For 10-20 members, the discounts are at hand. Treetop Adventures is a great place to level up friendship and bonding.
15. Revel in Escape the Room Boston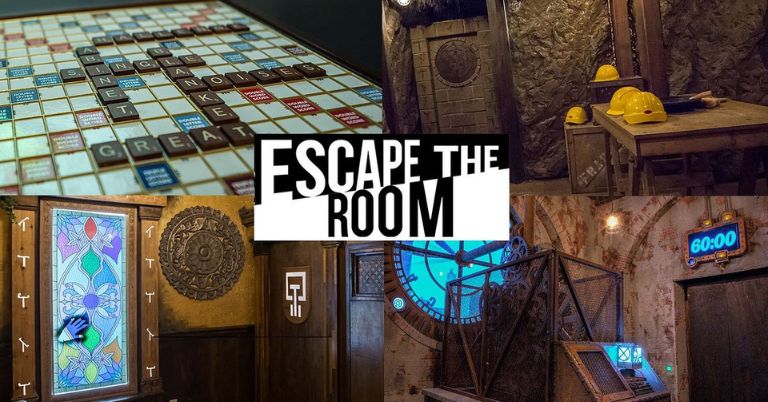 Enjoying an escape room in Boston is a superb way to spend the summer with teenagers. They are always interested in having a challenging game in the deluxe rooms. Boston escape room offers the best gameplay you will ever find. Get an experience of three exceptional escape rooms, such as The Apartment, The Dig, and The Clock Tower. Each room presents a fantastic experience. With its unique setting, enigmatic secrets, and mysterious route, the escape room brings incredible sophistication to their lives.
Let your teenagers solve every puzzle and finish it. They have a 60-minute duration to succeed in all challenging games. The escape room is open to the public of all ages. It is ideal for all occasions, whether wedding parties, graduations, birthdays, anniversaries, and others.
16. Watch Favorites Movies in Boston Cinemas
If your teens are crazy about movies, invite them to Boston movie theatres. Whatever the films they love, the venue provides exhaustive films, from indie films to first-run movies, art movies to foreign language movies. Best of all, Boston has a wide range of movie theaters, museums, and cinemas with lower prices, sometimes even free tickets.
Watching blockbusters will be an excellent opportunity to spend the nightlife with your teenagers in Boston. Allow them to select their favorite films and enjoy high-quality time with your beloved ones. While looking at the movies, you can create family bonding. Of course, it will be a lovely moment.
17. Catch Beautiful Sunset
Boston offers a large number of places to catch a beautiful sunset. Call your teens to enjoy Boston's attractive sunset if you want to spend your evening with your teenagers. Capture the panoramic views with the city's skyline in the background. When the sun goes down, the skyline also changes its colors. Of course, spending time with your teenagers is a truly wonderful moment. Don't miss taking a selfie photo at the moment.
Make sure to wait until 08.00 pm to catch the sunset in Boston during summer. Get an opportunity to have the natural light of the sun. An array of ideal spots are always available to see the sunset in Boston. You can head to The Esplanade, Correy Hill, Piers Park, Castle Island, Bunker Hill Monument, and other spots.
18. Have Adventures at the Rose Kennedy Greenway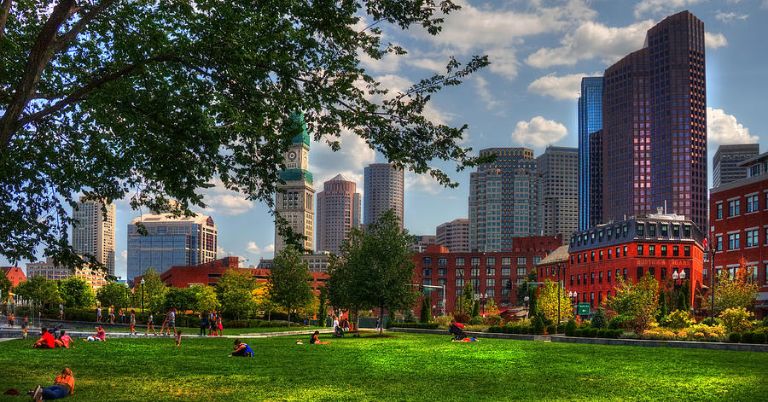 Welcome to the iconic destination in Boston, the Rose Kennedy Greenway. The place offers an unrivaled experience for visitors of all ages, including teenagers. The vast playground is always at hand, whether you get active on the lawn, take attractive spots, or get wet. Start a fun journey with teens by getting wet at the Ring fountain. It is a beautiful venue for teenagers of all ages to spend the summer. Some water plays are free to enjoy.
Besides that, let them take the Greenway carousel. It will bring them back to their childhood. Featured with 33 New England animals, including a sea turtle, a lobster, and a whale, the carousel brings excitement to your life. The other exciting venues at the Rose Kennedy Greenway are always at their disposal. The outdoor concert presents notable musicians playing all music genres, including grove, jazz, pop, rock, and other genres. Start your adventures with your teenagers by exploring all offerings at the Rose Kennedy Greenway.
19. Be Researchers at Arnold Arboretum
Want your teens to be the next researchers? Encourage them to head to the Arnold Arboretum. It is a perfect natural laboratory to explore the woody plants at the Arnold Arboretum of Harvard University. The living museum has a 281-acre park to explore. Take your teens to experience a great opportunity. Invite them to get closer to the most comprehensive laboratory, especially the flora of eastern Asia and North America. More than 7,000 plants around the world are accessible to see.
Besides delving into the plants, you are also free to ride bikes or scooters. Stroll around the living museum using electric scooters or bikes. Of course, it will bring an exceptional experience to your life. With its well-paved path and vast grassy lawn, they can get active in the living museum. Best of all, the venue is open to the public every day and is free. Plan your visit to the Arnold Arboretum, and let's learn about the plants around the world.
20. Thrill to Boston's Top-rated Beaches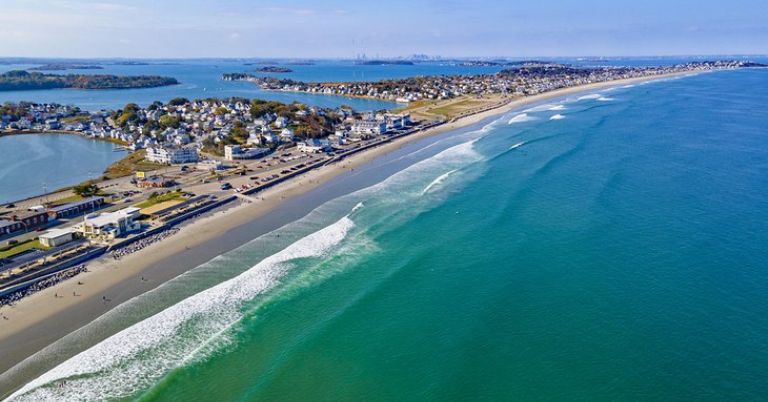 Boston is home to the most beautiful and top-rated beaches in the country. The city is perfect for those who enjoy soft sand, blue waves, the coast, and sea breeze all in one package. Most beaches in Boston offer an incomparable experience to spend the summertime with your teenagers. The best selection of beautiful beaches in Boston, such as Nantasket Beach, Castle Island, Wollaston Beach, Crane Beach, and more, is open to the public during the summer.
Start your summer trip by taking joy in Nantasket Beach. Located on the south shore, Nastasket is so pretty with its mile length, bright blue waves, soft sand, and scenic skyline in the background. Whether you catch a sunset, refresh the breeze, or play volleyball, the place offers fun things to do with teenagers in Boston during summer.
---
---
How do I make friends in Boston?
Boston is a friendly city. You can easily make friends in the city. When you meet new people in Boston, make sure to be authentic, take the initiative, build your confidence, join groups, attend events, and be persistent. Making new friends is effortless after doing all of them.
What do to over the summer?
There are tons of fun things to do in Boston during summer. You can do outdoor recreational activities, play paintball, have fun in the games, join the city's most exceptional tours, get a taste of signature foods, and more. Boston comes with a great selection of attractions during summer.
What can my teenager do this summer?
Boston offers an array of attractive destinations during the summer. Whether your teens love exploring the city's iconic landmarks, enjoying the outdoor attractions, or taking exceptional city tours, the city is full of happiness for spending summertime with teenagers.
What should a 16-year-old do over the summer?
Summer is a perfect time to encourage your children to level up their skills, experience, and knowledge. Take them to join an excellent summer camp near your home. Invite them to be a volunteer at community events. It will increase their confidence and experience in organizing events. You can call them to create something or have an adventure.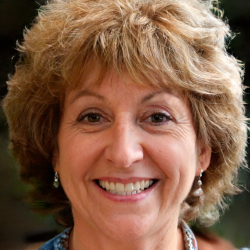 Latest posts by Suzy Prichard
(see all)