Have you been looking for a destination to spend your holiday with your teenagers? Consider visiting Philadelphia. Although the city is big, you will find that small-town ambiance from the warm and welcoming people as you explore the city.
Known as The City of Brotherly Love, Philadelphia offers a variety of teens-friendly attractions. Your teenager will have a lot of chances to learn about their history and culture. Check out this list of 20 exciting things to do in Philadelphia with teenage girls.
1. Learn history more enjoyably in National Constitution Center (view map)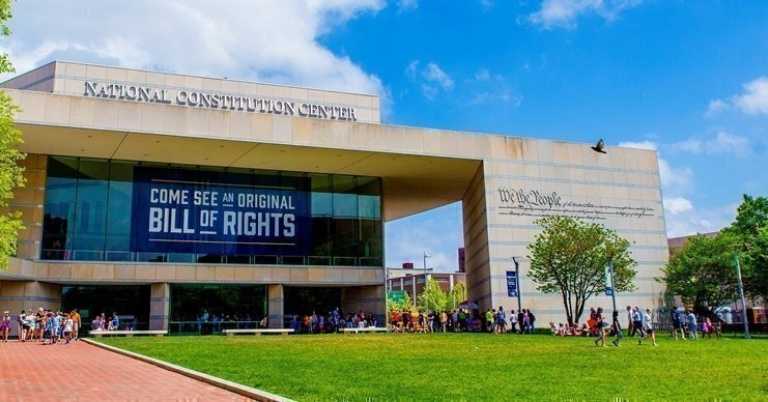 One of the most important things to do in Philadelphia with teenage girls is visiting National Constitution Center. In this place, learning history is made as enjoyable as possible. You will not only be looking at the statues, photos, and artifacts but also experiencing the history directly with their hands-on exhibits. Your teenage girls can also enjoy their theatrical performances while visiting this museum.
Located at 525 Arch Street, the museum opens from Wednesday to Sunday, from 10 a.m to 5 p.m. You can see the price of the admission ticket here.
2. Visit Museum of Art (view map)
From history, we are moving on to culture and art. In Philadelphia's Museum of Art, teenage girls can admire paintings, sculptures, and architectural exhibitions such as the Japanese Teahouse. Besides the main building, there are five other buildings that you can visit. However, some of them are currently closed. You can check their website for the most recent update about each attraction.
Philadelphia's main building is located at 2600 Benjamin Franklin Parkway. All the other facilities are within walking distance and included in the main building admission ticket. However, there is a special admission ticket for Rodin Museum if you only want to visit that one.
3. Thrill your teens in Eastern State Penitentiary (view map)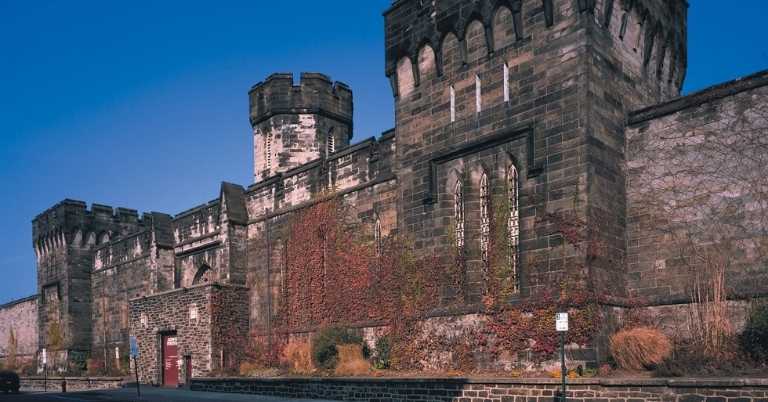 Here's another museum, but not like the others. If your teens are into chilling adventures, this is the place. This museum was formerly serving as a prison from 1829 until 1971. Let your teens explore where the infamous Al Capone and other criminals were locked up.
Eastern State Penitentiary is located at 2027 Fairmont Avenue. There are two ways to enjoy exploring this ex-prison museum: Daytime Tour and Night Tour. Daytime Tour is available every day from 10 a.m to 5 p.m, while Night Tour is only accessible in summer from Thursday to Sunday. Purchase the ticket in advance to get the discount here.
4. Visit Mutter Museum for teenage girls who like science (view map)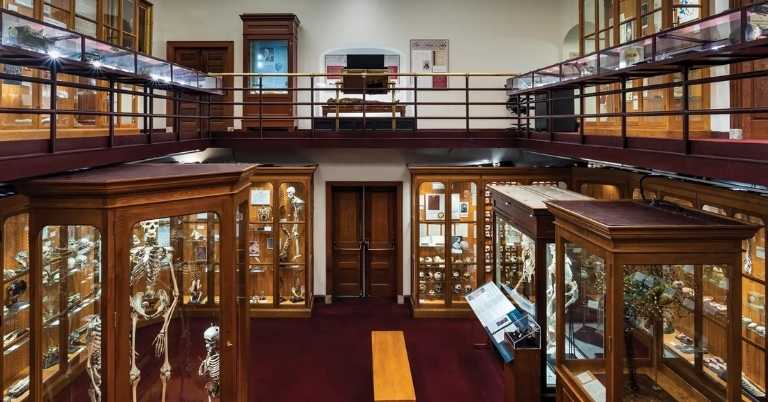 If your teenagers are into science, especially biology and human anatomy, we suggest you put Mutter Museum on your list of things to do in Philadelphia with teenage girls. They have eight categories in their collection regarding medical history. Some of the exhibitions use anatomical models, while the others are cadavers. Your teenagers will be able to learn about medical rarities in different human bodies and appreciate how a correct diagnosis can improve the treatment of the disease.
The museum is located at 19 S 22nd Street. It is open daily from 10 a.m to 5 p.m. You can purchase the ticket here.
5. Eat and explore the Pizza Brain Museum (view map)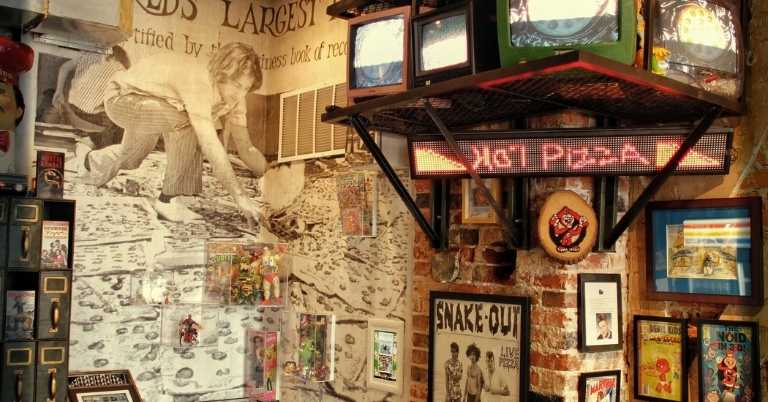 This is one of the unique things to do in Philadelphia with your teenage girls. Pizza Brain Museum is built by people who appreciate the food and the memories it creates. It is one of the reasons why Guinness World Record entitled them as the world's most extensive collection of pizza-related items. You and your teenage girls can grab their pizza slices and admire the antique collections from your great-great-grandparents displayed there.
Pizza Brain is located at 2313 Frankford Avenue and opens every Monday to Thursday from 11 a.m – 9 p.m, Friday and Saturday from 11 a.m – 10 p.m, and Sunday from noon until 9 p.m.
6. Cast your magic with Harry Potter Exhibition at Franklin Institute (view map)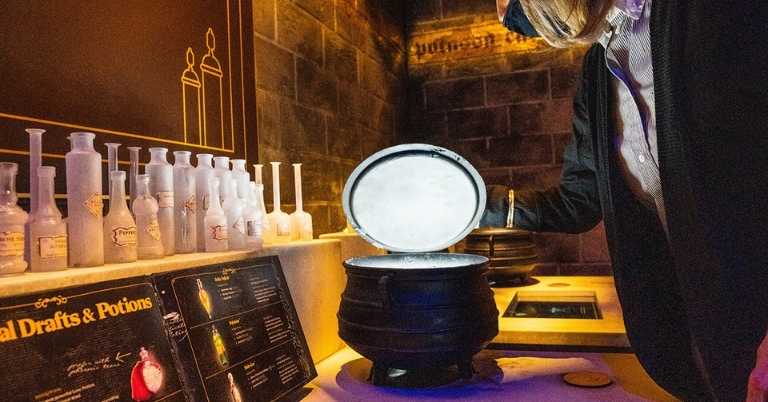 Calling out to teenage fans of J.K Rowling's wizarding world. Harry Potter is coming to Franklin Institute and it is something your teenage girls do not want to miss. There are interactive exhibitions that you can enjoy as well as the experience as if you are in Hogwarts itself. Choose which house you think you belong to and earn points for your house.
Franklin Institute itself is a science museum, so teenagers who are interested in science usually roam around the other part of the museum.
Franklin Institute is located at 222 North 20th Street, Philadelphia. You can visit every day from 9.30 a.m to 5 p.m. For information on tickets and pricing, click here.
7. Get inspired in Philadelphia's Magic Garden (view map)
A must-stop for teenage artists who are planning to visit Philadelphia, Philadelphia's Magic Garden. Though it is not actually a garden, it does bring magic to everyone who comes here. The place is decorated with mosaics created out of unused stuff like handmade tiles, bottles, bicycle wheels, and mirrors by Isaiah Zagar, the initiator with other talented artists. As you step into the Magic Garden, your teenage girls will learn about the inspiring story of how Isaiah Zagar's exhibitions contributed to the society around him.
Philadelphia's Magic Garden opens from Wednesday until Monday. It is located at 1020 South Street. They require advance booking before you visit, so you can click here to make the purchase.
8. Watch performances in The Forrest Theatre (view map)
For teenagers who enjoy broadway and theatrical performances, we suggest you check out Forrest Theatre. This theatre has been operating since 1927 under the ownership of America's oldest theatrical company, The Shubert Organization. They have different performances from plays, dances, and orchestras that will cater to your and your teenage girls' enjoyment. You can check out what is playing now by clicking this link.
Forrest Theatre is located at 1114 Walnut Street and will open beginning July 18. You can then visit from Monday through Saturday from 10 a.m to 6 p.m.
9. Explore the city with Scavenger Hunt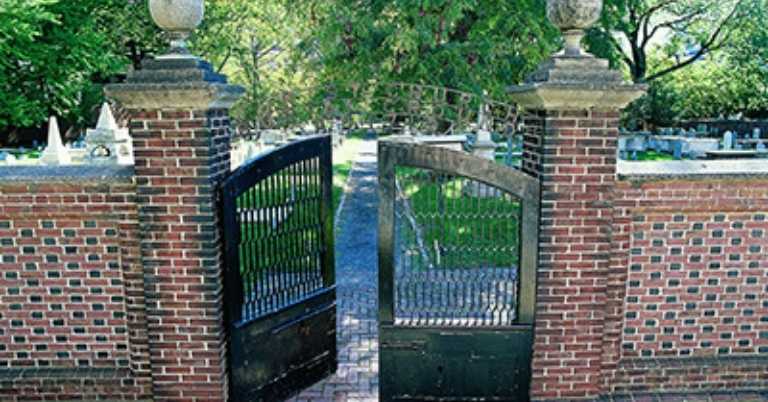 If you are looking for an exciting way to explore the city with your teenagers, do it in the scavenger hunt way. Book a hunt with Let's Roam in Philadelphia. There are five tours available for you to do in Philadelphia. Our suggestion is to take their Philly Frights tour to stimulate your teenage girls. It is a ghost-theme tour where you will visit the city's haunted landmarks. Upon booking, you will use your smartphone to receive challenges and activities. When your teenagers complete the quests, some points will be added to your role. Compete with others to get the highest score!
You can find more details on how the scavenger hunt works and make the booking here.
10. Can you escape at Mind Escape? (view map)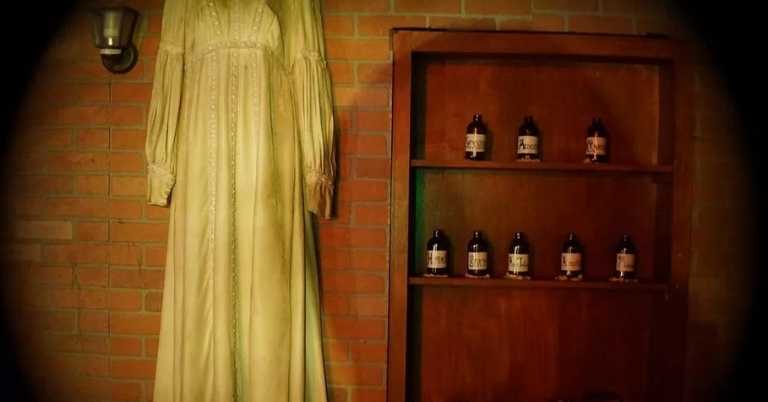 Exercise your brain and escape the rooms at Mind Escape. They have three rooms that you can choose from depending on the theme and difficulties. All of the rooms there are family-friendly, but without leaving behind all the excitement. Take your teenagers who love solving mysteries here and you can have a great time creating a stronger bond.
Visit Mind Escape at 521 S 4th Street. This place opens daily at different hours each day. Make sure you visit their website to see the schedule.
---
---
11. Relax, skate, and dine at Dilworth Park (view map)
Dilworth Park offers a relaxed spot in the middle of the city with some tree shades you can sit under. You and your teenagers can visit this park after exploring the attractions nearby. You can sit down and enjoy your lunch while watching the fountains which in the winter, they will be transformed into an ice skating rink. At the moment, they are offering everyone to book a roller skating session with The Rothman Orthopaedics Roller Rink that you can book here. The offer will last until July 17, 2022.
Dilworth Park is located at 1 South 15th Street, west side of City Hall. There is a cafe at the park and it opens daily at different hours. You can find the information here.
12. Visit Shofuso Japanese House and Garden (view map)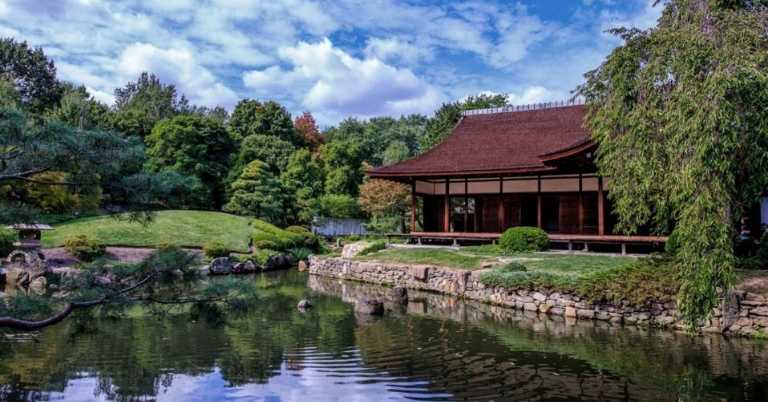 Fairmont Park is the best place we suggest to take your teenagers for a walk. It is built of Philly's most beautiful natural scenery. The most popular site is the Shofuso Japanese House and Garden in West Fairmont Park. The style of the architecture dates back to the year 1953, the year it was first built. Outside the house, you can see the beautiful garden and pond. If you come in spring, you might be lucky enough to witness the blooming of the cherry blossom tree.
You can visit their website to check the opening hours and to book the ticket.
13. Enjoy the vibrant streets at Centro de Oro Neighborhood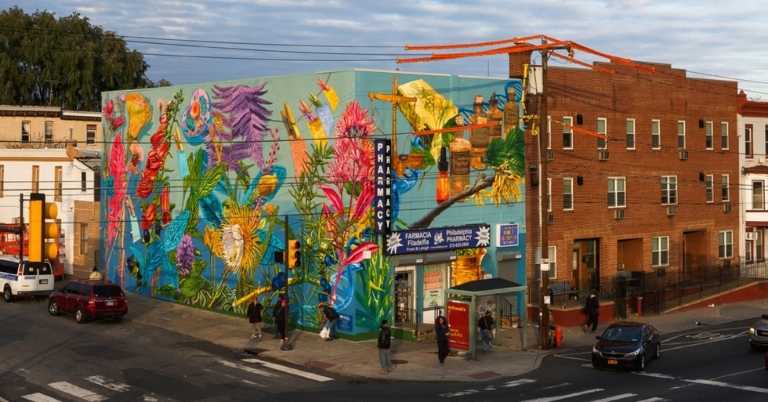 This part of Philadelphia is yet another place rich in heritage. A place where Latinx get together to pour their creativity, music, and food. You can take a picture of your teenage girls in front of the vibrant murals, eat in one of their restaurants, or visit one of their museums. The excitement is never-ending. If you visit in September, they usually have one of the largest celebrations called Feria del Bario. The streets will be filled with music and dance along with other festive elements.
Centro de Oro is located on Fifth Street and Lehigh Avenue in North Philadelphia.
14. Bike, walk or run along Cobbs Creek Trail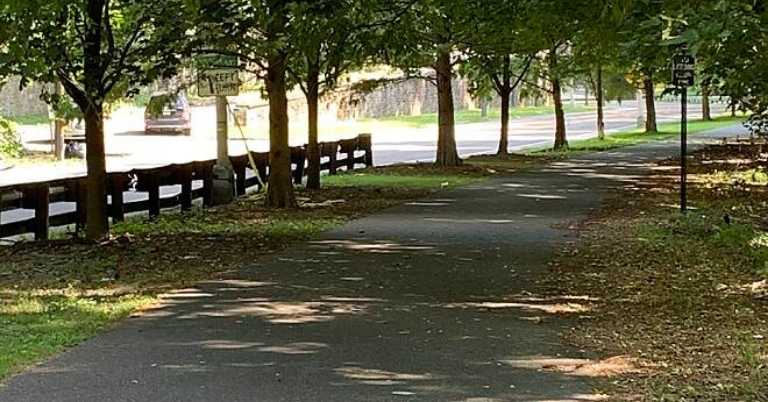 For athletic teenagers who are looking for some activities to break a sweat, we recommend taking your teens to Cobbs Creek Trail. The trail is protected by shady trees. Along the path, you will find some historical sites and playgrounds. Cobbs Creek Trail is an ideal destination for people who have a good and moderate level of physical fitness.
Cobbs Creek Trail is one of the trails included in the Circuit Trails project. They are aiming to connect the 800 miles of trails around Philadelphia, which can benefit the local people around it.
To see the map of the trails, you can click here.
15. Walk through the historic South Street (view map)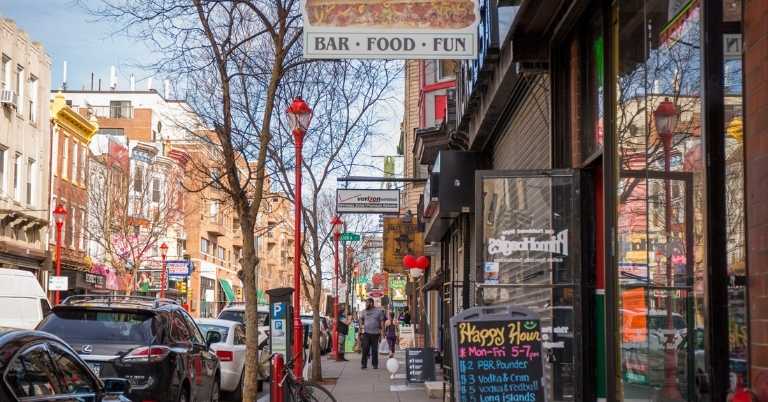 Here is another great spot to introduce your teenage girls to Philadelphia's rich culture. In South Street, you can see all kinds of people from all kinds of different cultural backgrounds. In fact, it caters mostly to young people because of the hip and groovy style of the street and shops.
When you walk along South Street, you will find many choices for dining and shopping. Sometimes, you can also witness live performing music in one of the venues in the district.
South Street extends from Front Street up to Broad Street.
16. Window shopping in Old City District (view map)
Home to some of Philadelphia's prime attractions such as Independence Hall, The Liberty Bell, and the Betsy Ross House, The Old City District is another spot in The City of Brotherly Love that is rich in history. Most people come here for that very reason, but The Old City District also hosts some of the trendiest restaurants and stores in Philadelphia, especially on 2nd and 3rd Street.
Take your teenage girls for a stroll around the streets of the Old City District, where shops and boutiques offer chic and up-to-date fashions. If you happen to visit on the First Friday of the month, you can expect to see a joyous celebration along the street. There are special art exhibitions and sales in the shops and restaurants.
17. Chill at Spruce Street Harbor Park (view map)
In the seasonal park, Spruce Street Harbor Park, while your teenagers are being lazy on a hammock, you can sip local craft beers while enjoying the breeze. The park is open every day except if it's raining and it is free for everyone. However, if you wish to sit in the riverside lounge, you must make a reservation first. You can reserve it for 90 minutes Friday through Sunday. Spruce Street Harbor Park will last until September 25, 2022.
The park is located at 301 S. Columbus Boulevard.
18. Recreate legendary scene in Rocky Steps and Statue (view map)
Have your teenagers been watching Rocky? If so, they might want to recreate one of the legendary scenes where he runs up the stairs of Philadephia Museum of Art and does the pose above. Don't worry, they will not be the only ones who are going to do that because Rocky's statue and Rocky's steps are always one of the main destinations for tourists. If you are not in good shape, taking a picture with the statue that is located at the bottom of the stair is good enough.
19. Eat at Reading Terminal Market (view map)
For more than 100 years, Reading Terminal Market has provided a place for every person of different ethnicities and cultures to sell food and kitchen-related products. Take your hungry teenage girls to browse through more than 80 tenants in Reading Terminal Market. Let your teenagers choose from stalls that sell locally grown food to stalls that provide exotic dishes. You and your teenagers can spoil your tastebuds with countless different spices.
Reading Terminal Market can be accessed from Arch or 12th Street. It is open daily from 8 a.m to 6 p.m.
20. Have some cheesesteaks at Jim's Steak (view map)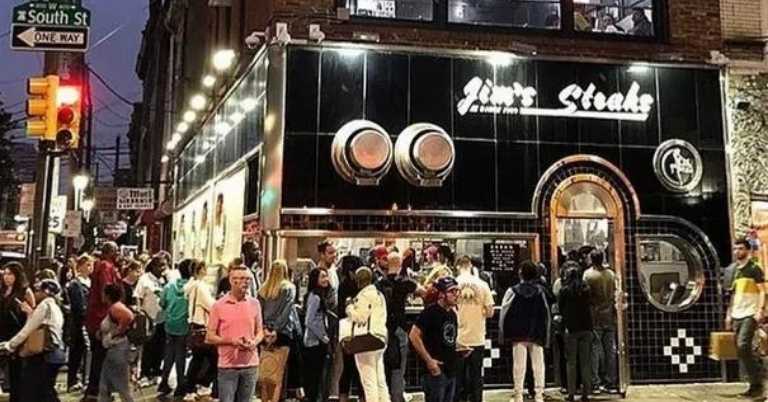 If you visit Philadelphia without having Philly cheesesteak, were you even there? We have listed the most popular restaurant that is well-known for its cheesesteak in Philadelphia, Jim's Steak. Located on South Street, this is a great place for you as well as your teenage girls to take a break after strolling around the historical and magical street. We suggest you not to come here when you are very hungry, though, because the line can get very long.
Jim's steak can be found at 400 South Street and opens daily from 10 a.m to 10 p.m
And that is the last one on the list of things to do in Philadelphia with teenage girls. Philadelphia is ideal for teenagers to spend the holiday because they have endless entertainment and historical and cultural attractions that will make you feel grateful for diversity. We hope you have a great time in The City of Brotherly Love.
---
Latest Posts :
---
What should I do with my teenage daughter in the summer?
Take them to the shore or waterpark. They will appreciate the freshness of playing or swimming in the water.
How do I help my teenage daughter who has no friends?
Talk to your teenage daughter about why she has no friends. There might be several reasons why she does not have friends. After that, you can sign her up for classes that have your teenage daughter interested. You can also take into consideration the number of students in the class. The smaller, the better the chance for your teenage daughter to start socializing. But the most important thing is to communicate and build their trust first.
What do teenage girls like to do?
Almost everything. The most popular ones are hanging out with their friends in a cafe, going shopping, and going to a concert. For a solitary teenagers, playing games and reading books are their go-to's.
How do you entertain a bored teenager?
You can challenge them to do a competitive activity. It can be a whimsical thing like who can count faster how many chocolates are in an M&M's pack, or it can be a more meaningful thing such as competing on who can read a book faster.
Latest posts by William Niocolas
(see all)