You are wrong if you don't consider the 16th birthday a milestone birthday. The 16th birthday marks a very special day when you are not yet legal adults, but no longer children. At some point, you can claim your responsibilities too.
As you embark on this special day, you may want to celebrate it with something different from just a party. Since you are in NYC, a city that has a lot to offer, let's have fun deciding which one from our list of things to do in NYC for 16th birthday suits your preference below. Each of our recommended activities in NYC we listed here will enrich your life beyond birthday and has a meaningful purpose. You can even mix more than one activity to celebrate your 16th birthday. We mean, you can share your self-made birthday cake with your volunteering buddies.
1. DIY House Party from Scratch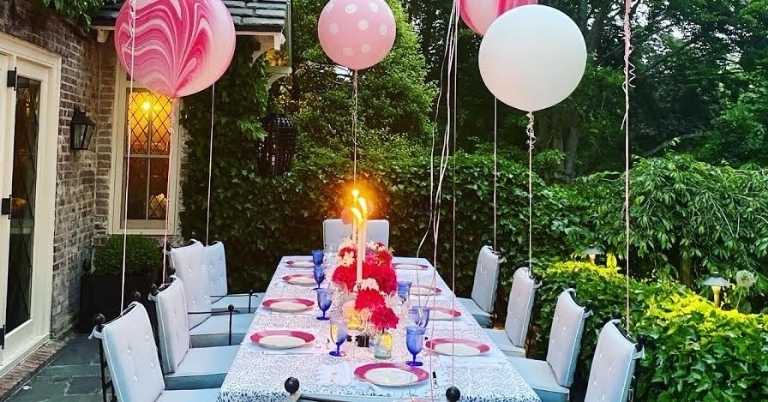 Okay, we'll start the list with something like a party. Cultivate your creative potential and realize your dream theme by planning and creating your celebration at home from scratch! Arrange your playlist to be played at an intimate celebration with your closest friends and family. If it's summer in NYC, serve them with fruit popsicles, whose molds are always available at Walmart or chicken egg rolls for a winter birthday celebration.
If you need a hand, count on Balloon Shop NYC and Balloon Saloon for your balloon decoration supplies. As for the invitations, create your own through Canva or head to City Papery or Paper Presentation for unique paper supplies to personalize your birthday invitations.
2. Volunteering to Support a Cause You Believe In
Pave your way to adulthood, although you still have a few years ahead of you. Try volunteering to learn about teamwork, report writing, and leadership—skills you need in the job market while supporting a cause you believe in.
It will be even better if you can celebrate your 16th birthday with the community you build. Take a peek at TeenLife to explore volunteer experiences for teens in NYC. Read thoroughly about the requirements and the causes they support, and always consider the proximity to your home.
3. Be 1000% Ready for Game of 1000 Boxes
Even though we don't check if they precisely have 1000 boxes there, they definitely have more than 1000 ways to ensure your enjoyment while at the Game of 1000 Boxes. NYC's first-ever live game show would let you have unforgettable teamwork and brain-working experiences on your 16th birthday through its high-energy mini-games, a 60-minute live host, and audiovisual thrills. Set a group of four, and you're good to go!
4. Glamping at Collective Governor Island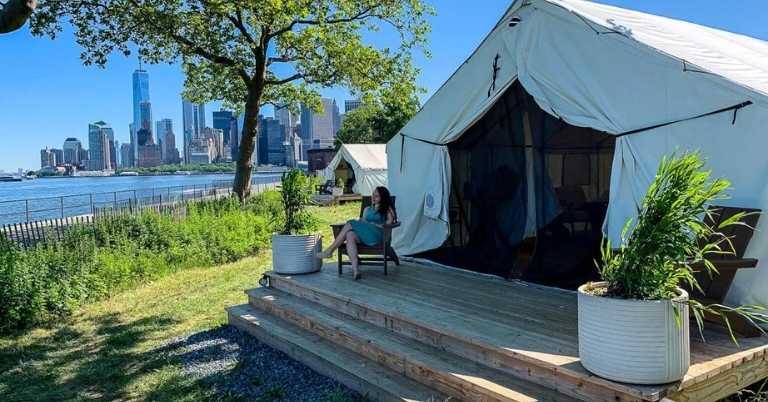 Take a deep breath and find a little peace in the middle of the hustle-bustle of NYC by spending the night before your birthday going glamping with friends. Book your stay at Collective Governor Island in the middle of NY Harbor and experience a night of fun talking, stargazing with friends, and waiting for the clock to strike 12!
Although it will take you just a 4-hour ferry ride to reach the retreat, the Collective Governor Islands enables you to enjoy a unique atmosphere. If you've left NYC altogether, this will also offer you the best spot to view the Statue of Liberty at the same time.
5. Birthday Garage or Yard Sale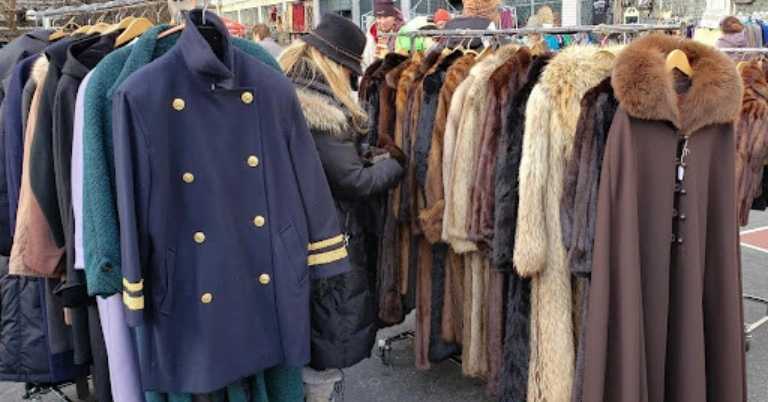 16 years old can be the right time for a lifestyle change and to try to live with less. Thus, a garage or yard sale is a great way to spend your 16th birthday in NYC. Declutter your closet, bookshelves, side tables, utensils, and anything in your storage spaces. You may eliminate some at home, but you'll slowly gain a lesson that sometimes less stuff equals more life.
First things first, after getting rid of stuff you no longer need or wear, try to organize and separate them into some categories. Make sure you have enough room or space to display your unused stuff in your garage or yard. Or else, you can ask your parents as your guardian to sign up as a vendor at Grand Bazaar NYC. Don't forget to create some fun signages and announce your very own garage or yard sale on your social media accounts.
6. Romantic Candlelight Concerts, Definitely a Yes.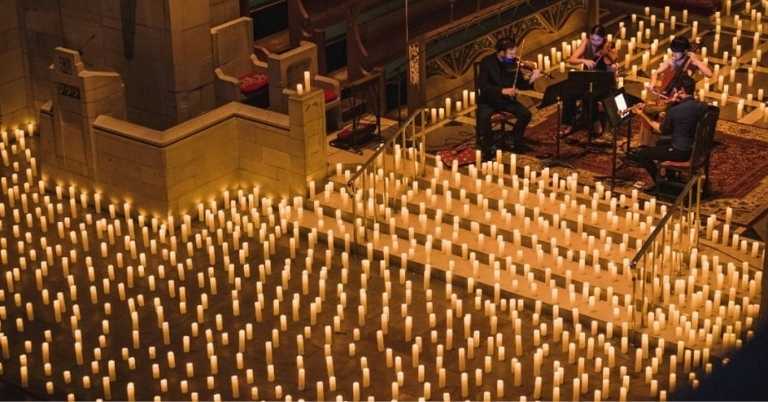 Leave your Spotify at home and surround yourself with delicate tunes played by excellent musicians in the beauty of a luminous candlelight setting, from Vivaldi's masterpieces to Taylor Swift's greatest hits. If you already feel the romantic and majestic vibes just by reading our description, go straight to Candlelight Concerts in New York and find your favorite genre to spend your 16th birthday with. Note that they do not have one definite venue, so be prepared to get surprised!
7. It's a Great Day for a Luxurious Picnic!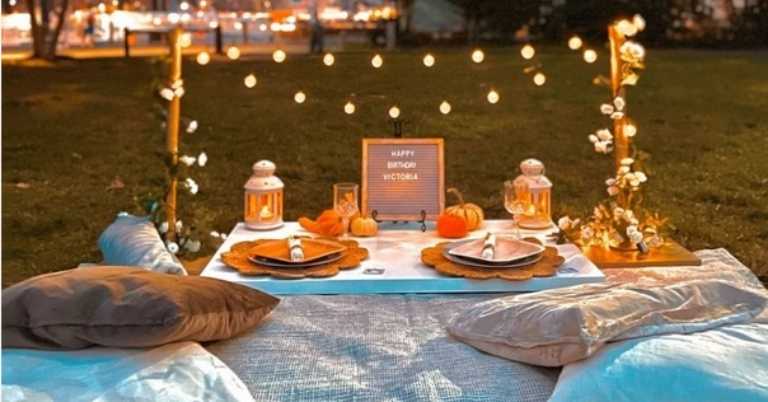 There are reasons why people love to go picnic among others, are for the sake of quality time with friends or family and to immerse yourself in the beauty of nature. If you have been dreaming of a themed birthday picnic, start planning it for your 16th birthday with PikNYC who will do their best to make it come to life. Bear in mind that by a picnic, we mean a luxurious one with every single thing customized based on your liking—take notes on the floral arch, lanterns, silk floral arrangements, heated tent during winter, and customized cans.
8. Mission Impossible: Beat the Bomb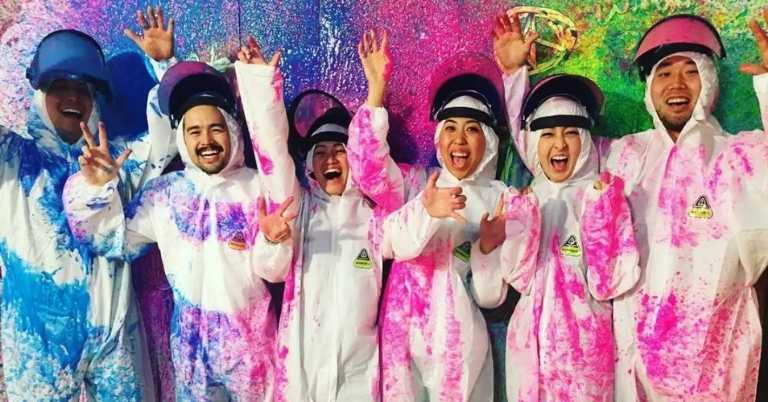 What if you invite your most awesome bunch of friends to solve problems and decode the clues at Beat the Bomb as part of your 16th birthday celebration? For a more competitive challenge, you can divide your friends into more than one group, so you can play together in battle mode while injecting some fun spirit into your friendship.
Beat the Bomb will ensure you have a blast on your special day through some games for you to prove whether your team is the best or the ones who #GetBLASTED. The 60-minute experience includes unique game rooms, a laser maze, and a paint bomb that is ready to explode for the losing team.
9. Let's Buckle Up for Area 53's Laser Tag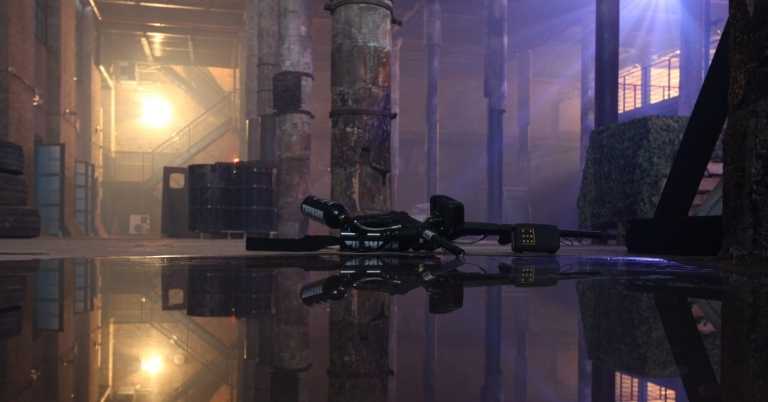 Calling all adventure-seekers in NYC who will soon turn 16! Area 53's laser tag is ready to give you a whole different experience in laser tag. You will be placed in a dark basement-like arena where you and your friends can try your luck with the game. The three-round game for a total duration of 1.5 hours, will fill your 16th birthday with strategies, attacks, and victory.
We couldn't help but be amazed at Area 53's basement that allows you to live your video game—it felt so unreal in a fun possible way! In between games, you can relax at their lounge on the second floor to grab some bites and drinks or re-arrange your strategies to win.
10. A Unique Medieval Experience at Kick-Axe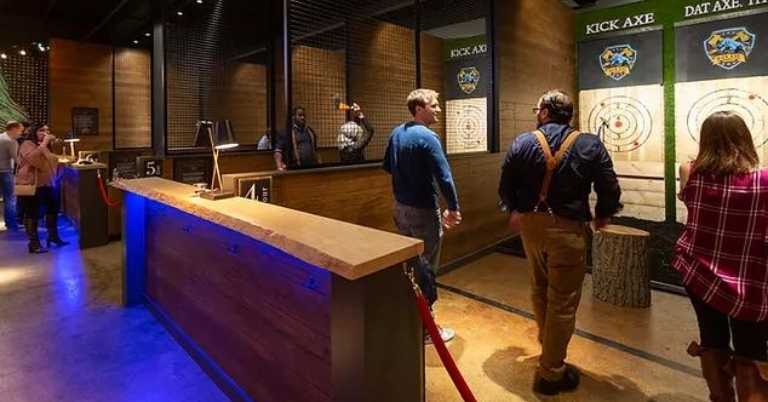 Brooklyn's Kick Axe Throwing is not to be missed. Celebrate your 16th with satisfying thunks as your axe stuck in the wood. Axe throwing requires a whole-body movement, making it a good chance for you to exercise various muscle groups at once in an exhilarating way.
At Kick Ax Throwing, you can learn ax throwing basic skills with their Ax Pros for up to 15 minutes. When your session is up, end your birthday celebration with their thin-crust pizza or pretzels in their lodge-like lounge with your friends.
---
---
11. Escape the Ordinary with the Bronx Zoo Treetop Adventure
Add something extra to your milestone by having a birthday celebration at Bronx Zoo Treetop Adventure. You can choose from their two birthday party packages and enjoy a mix of fun and adrenaline in a safe environment—you will instantly get the tranquil and magical feelings once you immerse yourself in their forest. Grab your adventurous friends to try the aerial rope course, the 400-foot-long zip line over the Bronx River, and visit one of the largest zoos in the world, the Bronx Zoo.
12. An Intimate Get-Together
A big, big party is no longer a rule. So, celebrate your 16th birthday in NYC with close-knit friends and family in an intimate get-together (oh, that warm, fuzzy feeling!), because it feels great to be surrounded by people who know you best. Here we have two choices of awesome intimate sweet 16 get-together venues in NYC that have won our hearts.
We instantly fell in love with the ambiance of the industrial-chic Roberta's Pizza as we opened its door. The charming and cozy interior will lure you to have a pizza party here. You can choose between indoor and outdoor seating—both are equally beautiful! Or else, if you are sustainability-conscious and do love everything seafood, go for Crave Fishbar whose space is very trendy and ready to accommodate even your super-intimate celebration.
13. The Wheels on the Bus go Round and Round!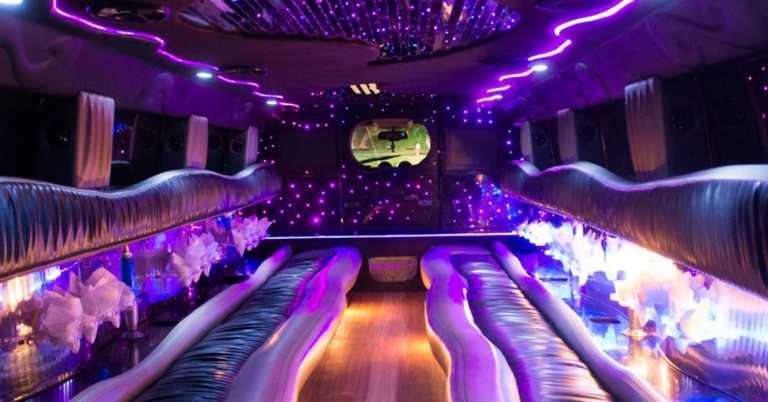 If you are interested in a party bus for your upcoming birthday but are afraid your parents won't allow you, worry not, go straight to Busamove. The bus service offers a range of choices that will cater to your celebration needs. Choose the Glamour Bus if you are into girly stuff, as you can do nails and face painting and have your own cotton candy machine and massage chairs. Opt for the Movie Bus or Gaming Bus if you are into those types of entertainment.
Another party bus service that deserves a place on our list of things to do in NYC for the 16th birthday is NYC Party Bus Pros. One of the reasons is that they do the daily cleaning during the pandemic, plus, with almost three decades of being in the business, you can choose your preferred fleet based on how many guests you want to invite.
14. Say 'Adios!' to Routine, Get Ready for a Weekend Getaway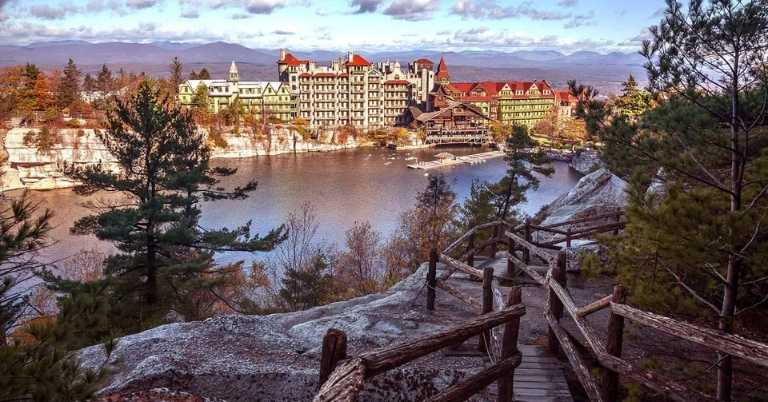 Traveling together will reveal one's true colors, and more than that, it is a test for your friendship. Wait no more, your 16th birthday is the perfect time to get to know your friends deeper! Take your BFFs for a birthday weekend getaway to New Platz's Mohonk Mountain House where the Victorian-style resort is the destination itself. A plus point, it is a beautiful place to visit at any time of year.
During summer, surround yourself with nature by swimming, hiking, on taking a golf course. On the colder days in winter, you can explore some outdoor activities like skiing or snowshoeing. If you are like us, you won't stop admiring every detail of the legendary castle resort that is perched on a cliff.
15. Color Me Mine for a More Colorful Birthday
You don't have to be very artsy to have your own masterpiece. Spend your 16th birthday in NYC at Color Me Mine Tribeca creating your perfect ceramic pieces, ranging from planters, mugs, and plates to bank—peek through their projects and techniques pages to get inspired.
You and your friends will never get bored here because not only can you have various projects at one time, but you can also explore some techniques beyond brush stroking. If you end up interested in ceramic painting, Color Me Mine regularly holds classes and workshops that you may want to check out.
16. Max Adventures for the Maximum Fun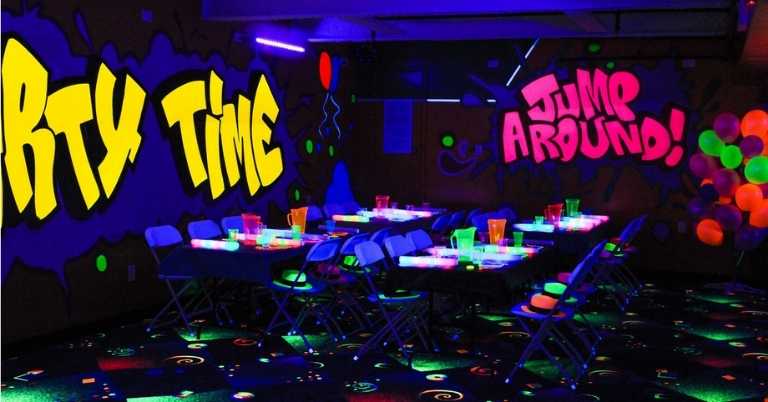 No matter how hard we try to convince you that there are many alternatives to one big birthday party, if you can't stop thinking of having one, then this is for you—pro tip, never hold the basic one!
Level up your grande party with all things glow in the dark at Max Adventures to channel your inner kid once again before waving it goodbye. Besides, there are also laser tag, sonic star basketball machines, jumbo connect 4 games, and disco lights, to name a few. A plus point, you can also invite younger teenagers and kids alike to your party.
17. One Lavish Dinner at Hip Eateries of Choice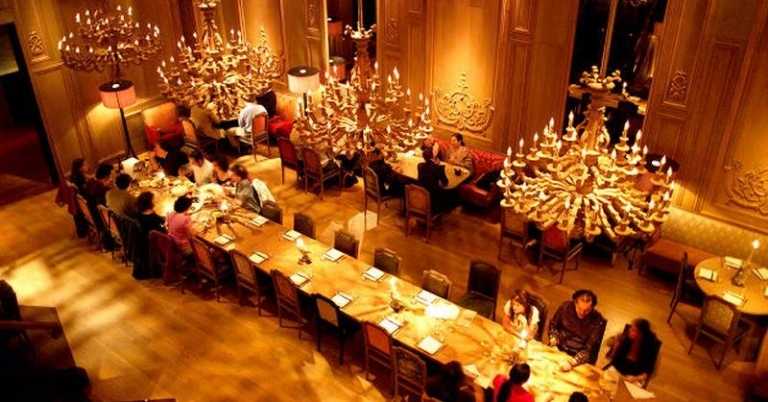 The place you choose to dine in speaks volumes about your personality. As a young soul who will soon sail into adulthood, you are eligible to voice your choice and decide on the restaurant you want to have your 16th birthday celebration. Our task here is to suggest some awesome choices for you to choose from.
A fine-dining place, Buddakan perfectly weaves the special tastes of the Far East and the visual flamboyance of quintessential Parisian style. If you are more of a laid-back, casual, and fun kind of youngster, Chino Grande is not to be missed. Here you can have a karaoke session while satiating your taste buds with a great selection of Pan-Asian and Latin American food. For history buffs or a creative person, consider having an intimate birthday dinner at West Village's Boucherie. You be thawed by the Belle Epoque décor with Art Nouveau-style ornaments and the dry-aged steaks.
18. Blow Your Mind at Brooklyn Bowl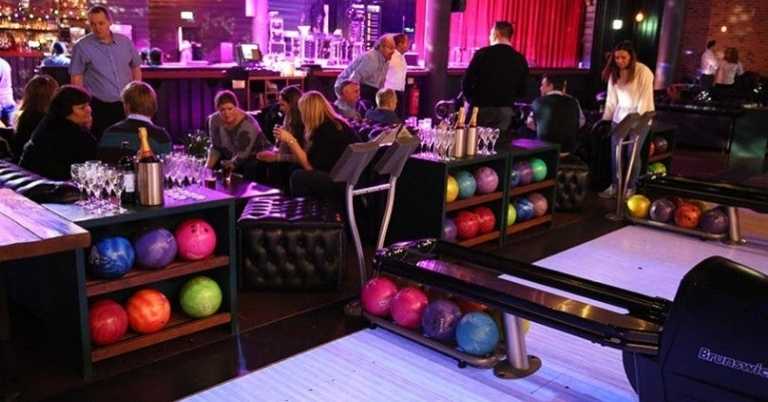 Finally, the place to celebrate your milestone where you can tag along with family and friends as they open their doors to all ages in the afternoon. You will have one impressive 16th birthday celebration thanks to an array of activities offered at Brooklyn Bowl. Bowl if you wish, but don't forget to order their famous fried chicken and nod to some relaxing music.
If your parents wish to stay longer until late to grab some drinks and bites, let them. Brooklyn Bowl is also famous for its live music venue that hosts numerous great performances.
19. Create Your Birthday Cake, a Gift to Yourself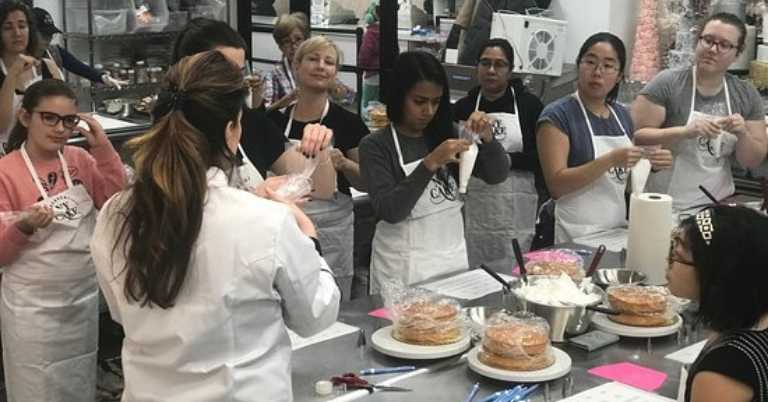 If you keep scrolling the list of things to do in NYC for your 16th birthday only to find out that we don't have any thoughtful and personalized ideas, let us stop you here so you can see how good we are at suggesting ideas.
Have you seen people refuse a cake at a birthday party? Or you ever been in that position? Now, as you turn 16 soon, you can fill the gap by learning to create your own version of a perfect birthday cake everyone won't stop talking about. Consider attending a class at NY Cake Academy, Milk Bar, or The Natural Gourmet Institute for plant-based ingredients weeks or months before your 16th birthday.
20. Movie Night at Home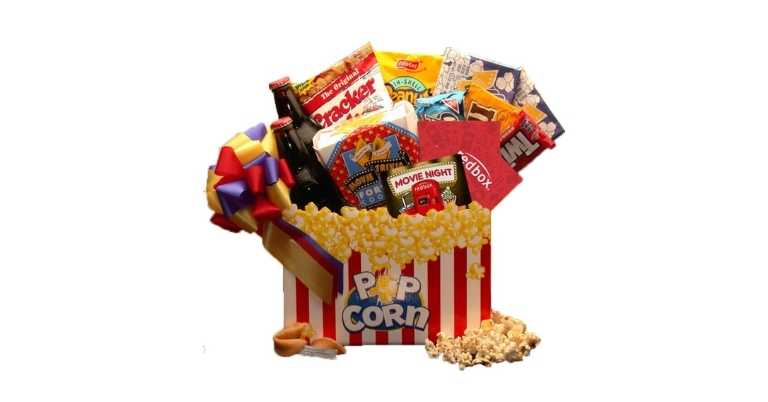 For introvert teenagers, nothing beats the joy of being at home with your loved ones. But, since it is your special day, you may want to do your regular stuff differently. How about a movie night at home with your family or just inviting your friends to come over?
Get the festivities started with a simple and personalized decoration to give nuances to your home. When looking for décor supplies, Party City is a store you can always rely on where you can choose various supplies based on your preferred theme. Treat your guests with movie night care packages that you can get from Canterberry Gifts, Economy Candy, or Commack Florist to satisfy all their cravings.
---
Latest Posts:
---
What are good ideas for a birthday?
The list of things to do in NYC for the 16th birthday we suggested above is all good ideas to celebrate your milestone. Celebrating doesn't always equal throwing a big party—but if you like to have one, then go for it!
Where can I celebrate my 16th birthday in NYC?
Our personal preferences include parks, restaurants, art places, and the comfiest place, home. Wherever it would be, add something personal to your celebration, such as adjusting the restaurant to your personality, choosing the décor to your style, and activities that match your preference.
How can I celebrate my 16th birthday?
If you are a New Yorker, consider yourself fortunate as there is never a shortage of things to do in NYC for the 16th birthday. For thoughtful celebrations, go volunteering, initiating a yard sale, or making your birthday cake. Thrill-seekers can always count on adventure or amusement parks or watch STREB shows, while Chinatown Fair, escape rooms, and axe-throwing are perfect for game aficionados.
What can I do for my Sweet 16 instead of a party?
As long as you are with your loved ones, you will be more than fine. Or you can even enjoy yourself and learn to embrace solitude by biking around the city on your own and having an intimate movie night. If you need more crowds, bowling alleys, a karaoke bar, and a party bus are always ready to book.
Latest posts by William Niocolas
(see all)