Have your teens been begging you to take them to New York City? It would not be so surprising to hear the answer is yes. The Big Apple has everything you want. From science, technology, nature, fashion, music, art, food, you name it. It is no wonder that New York City is visited by more than 20 million people each year. If somehow the answer to the earlier question is no, you might want to show these top 20 things that you can do with your 13-year-olds in New York City.
The order of each activity shown is based on the similarity of the attraction or the entertainment they provide. Have a look and organize your list of things to do in New York with your 13-year-olds.
1. Rockefeller Center (view map)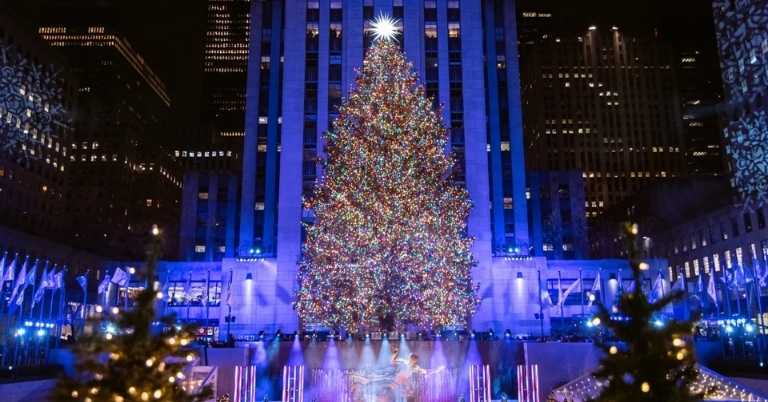 Another famous complex, you can feast your eyes with their public arts, and feast your taste buds with their dining options. And if you haven't got the chance to view the city from above, make sure to visit the Top of the Rock Observation Deck located on the 70th floor. You could even bring more joy to your teenagers by taking them to their newest attraction, Flipper's roller rink, the roller skating rink to wing their troubles away. Check out the tickets offered on their website here and book your ticket online.
2. Keeping you on the edge of… the "Edge", City Climb (view map)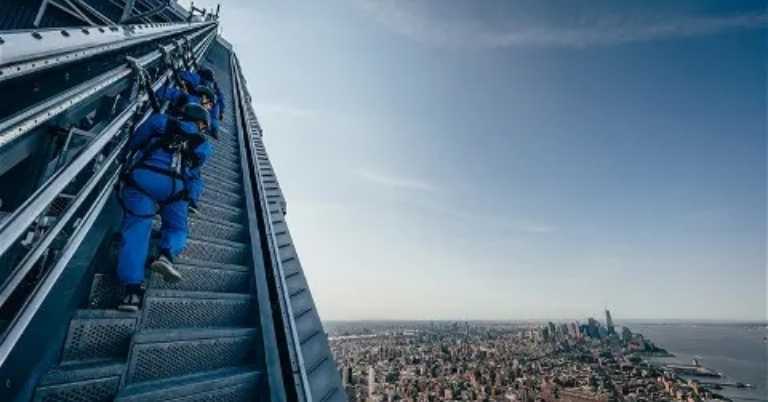 Any adrenaline junkies among your teenagers? Take them to NYC's City Climb. Equipped with safety gear and professionally trained guides, your teenagers will have unforgettable moments climbing the external part of the Edge skyscraper. For parents who wish to just sit and encourage their teens, you can experience their Outdoor Sky Deck when the weather is in favor. This 100-floor building is located near Midtown Manhattan, Hudson Yards. Therefore, you can explore many other places around Edge before or after challenging yourself and your teenagers. See here for the ticket pricing and admission types.
3. Do you dare at "Luna Park in Coney Island" (view map)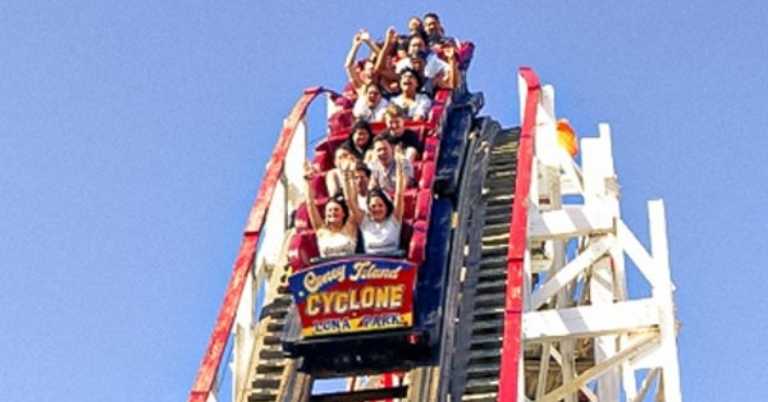 Equipped with more than 20 rides each true to their theme park's idea, you can take your 13-year-olds on their Coney Island Cyclone, fly high on their Brooklyn Flyer, or be brave on their Soarin' Eagle. After having so much fun, you will almost certainly feel like you hear your stomach growl. Worry not, because you and your teens can check out the five dinings in Luna Park. Lastly, you don't want to forget the memory so you can go buy some merchandise at their two shops. Secure your fun day with your teenagers and buy the tickets here. You also want to see each of the ride's requirements here.
4. Night at the "American Museum of Natural History" (view map)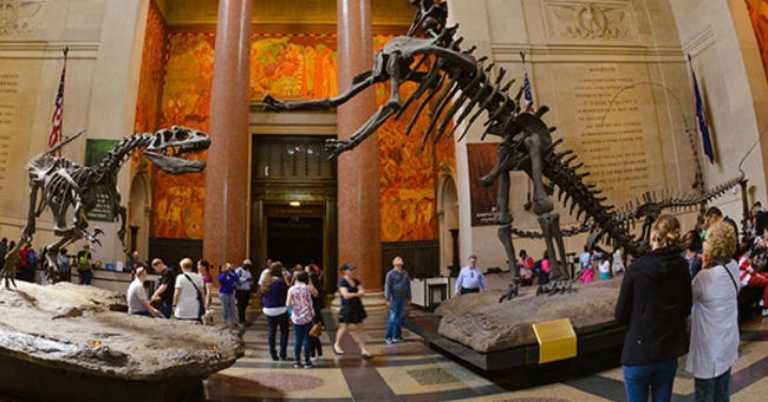 We assume by now you have shown you 13-year-olds the family's all-time-favorite movie, Night at the Museum. So, here's another reference to the popular movie set, in the American Museum of Natural History. This is a perfect place to do in New York for 13-year-olds. Go back to the past and learn about the dinosaurs, the origin of humans, the early days of earth, and many more exciting exhibits that will keep your teenagers busy. The museum also has a cutting-edge film screening and a planetarium show every 30 minutes. Just like the Empire State Building, the reservation can only be made online in advance. There are three types of tickets based on the exhibits and films or show that you wish to explore.
5. Wow at the wax museum of Madame Tussauds (view map)
While walking through the hustle and bustle New York City, you might have a chance to see a celebrity or two, with less chance to take a picture with them. Well, rest assured for in Madame Tussauds, they allow you to take pictures with your and your teenagers' favorite celebrities as many times as you want. Currently, they have 8 exhibition zones you can delve into. Choose your admission ticket on their website and book your visit here.
6. Mourn the tragedy in The National 9/11 Memorial Museum (view map)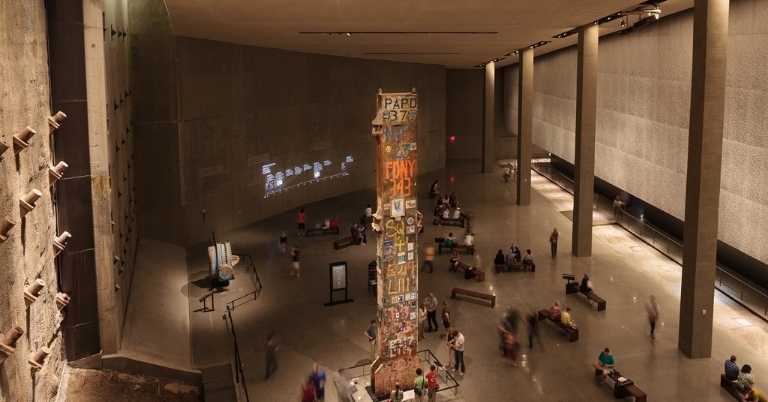 The 9/11 tragedy is surely a catastrophe for people around the world. By taking your 13-year-old to The National 9/11 Memorial Museum, you will have a chance to learn about the history of the attack, the impact it left, and how to heal or help others to heal. They also have great advice on how to talk about terrorism to youngsters. The museum admissions can be booked online here where you can choose from the six options.
7. Fashionista teens should visit "The Museum at FIT" (view map)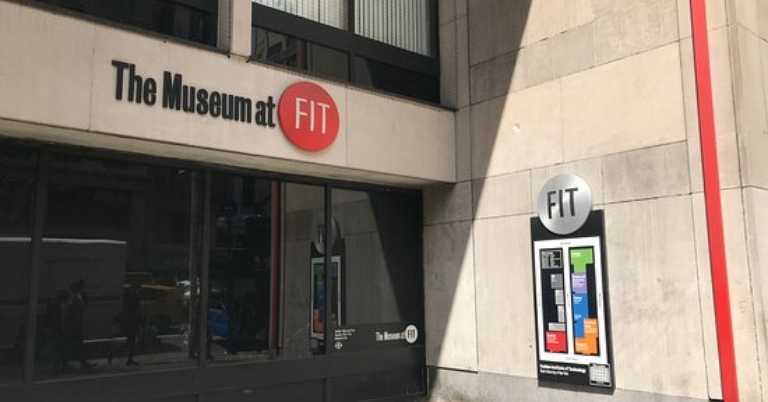 This one destination is for your teenagers who enjoy indulging themselves not only in fashion designs but also who are curious about its history. Included in The Museum at FIT are a permanent collection of antique wardrobes and public education programs that your 13-year-old can enjoy while staying in New York City. If you plan to visit here, you don't need to pay the admission fee. Just check out their website regularly to see what exhibits are being displayed at the moment.
8. Take an exciting stroll in Central Park (view map)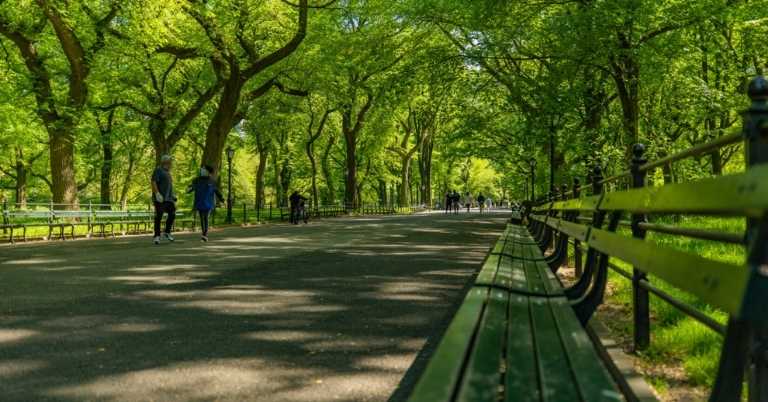 Spread throughout 843 acres between the Upper West and Upper East Sides of Manhattan, Central Park is more than just a place you can spend by strolling. Sure, taking a relaxing walk after a long day of exploring the city is a nice thing to do, but your 13-year-olds can also indulge themselves in their annual Harlem Meer Performance Festival or be playful in one of their 21 playgrounds. And if you feel overwhelmed by the sheer amount of attractions they have, you can go ahead and visit their website here to check out the maps and guides.
9. Be green in Brooklyn Botanical Garden (view map)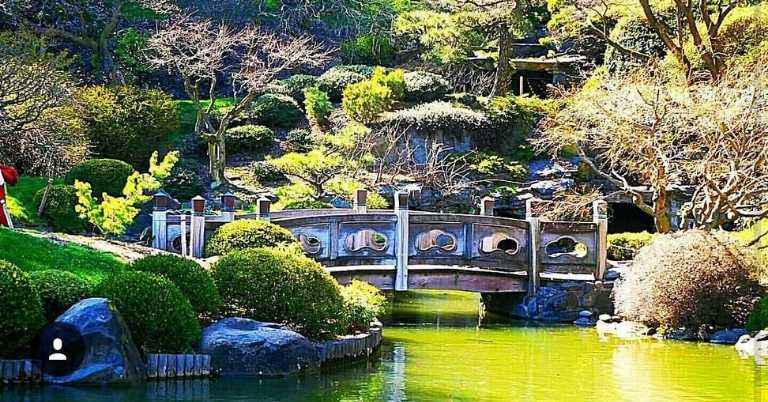 If you get tired of seeing the concrete jungles, it is time to glide over to New York's other borough. Brooklyn Botanical Garden caters to your need to see greeneries. They have many kinds of plants you probably have never seen before. It also creates an opportunity for your teenagers to learn more about caring for the environment. Visit bbg.org to find out their visiting hours and book your ticket.
10. Greenwich village (view map)
If your teenagers prefer to stay somewhere in a more laid-back atmosphere, more people-watching and performing-art-induced space, Greenwich village is what we are talking about. You can incorporate this quieter part of New York City into your holiday plan with its off-Broadway show, parks, charming cafes, bookstores, and boutiques. A good deal both for you and for your 13-year-olds.
---
---
11. Watch your favorite actors performing in Broadway shows. (see list of shows)
New York City is truly a host to performing art enthusiasts with its myriad choices for Broadway theaters. Wherever you chose to stay, you can always have a chance to visit at least one of their locations. Your teenagers and you can spend a little research on what show suits your preferences by visiting their website here.
12. Visit one of the largest libraries in the world, New York Public Library (view map)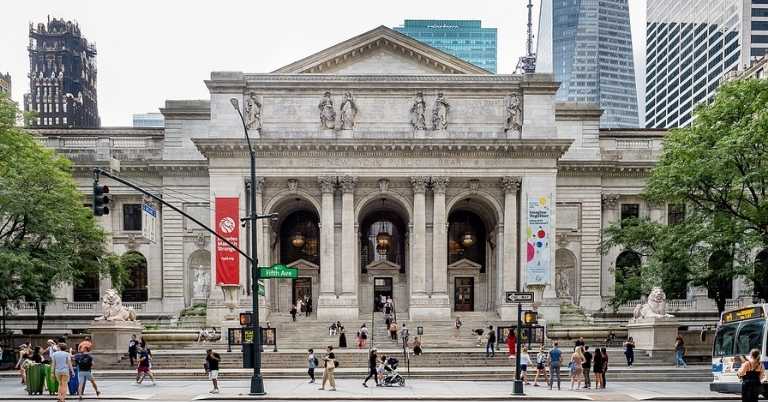 Looking for another alternative to spend your time in the Big Apple? Browsing through the millions of books, e-books, audiobooks, music, and movies in the New York Public Library is one of the recommended activities you can do in New York with your teenagers. Or simply admire the grandiose interior design built more than 100 years ago. The NYPL is spread across 92 locations in Bronx, Manhattan, and Staten Island. If you happen to stay in one of these areas, make sure to pay this library a visit. You can access the NYPL website here.
13. Window shopping at Soho (view map)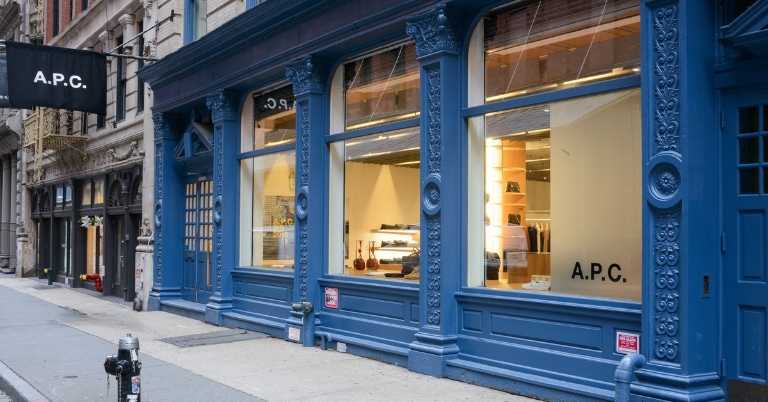 After your teenagers had enough of the crowded city view, taking them for a window-shopping in Soho district will be a good idea. While New York City offers more than one location for this purpose, we have specifically chosen this area to fulfill your teenagers' unique tastes. You can find both vintage style and current fashion from the many designer boutiques you will encounter along your path.
14. Chelsea Market (view map)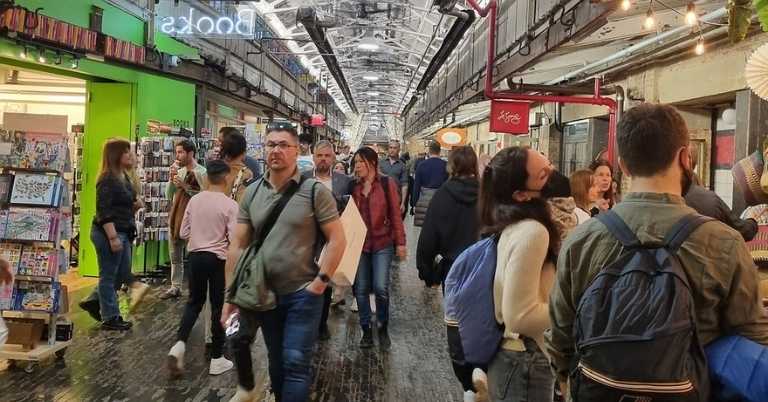 As the name suggests, Chelsea Market offers a culinary tour in the heart of a district that was once filled with slaughterhouses, the Meatpacking District. Choose from more than 15 food and beverages tenants, whether you are craving pastries, Asian food, or vegan food, they got you. After you stuffed yourself with good things, then you can relax and take a stroll to witness the rich in culture art stores, shops, and Chelsea's best local products.
15. Mr. Chocolate has some chocolate for you (view map)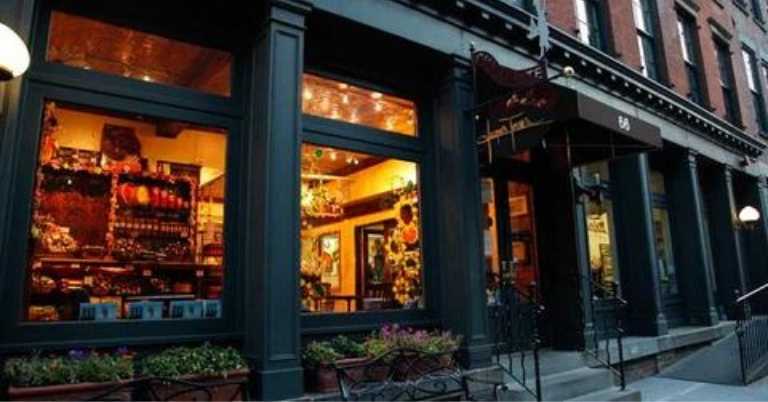 Chef Jacques Torres invites you to his first chocolate store and factory in Dumbo, Brooklyn. Satisfy your and your teenagers' sweet tooth with the chef's handmade delicacies. Don't forget to take some home, or order a take-away to then enjoy them in Brooklyn Bridge Park while watching the magnificent architecture of Brooklyn Bridge and the mesmerizing scenery of the East River.
16. Vintage closet of "Beacon's Closet" (view map)
Another vintage oasis for your old-soul 13-year-olds in New York City. Teach them not to be afraid of others' judging and experiment with their style while shopping in Beacon's Closet. Located in the center of Manhattan, this store is relatively easy to find.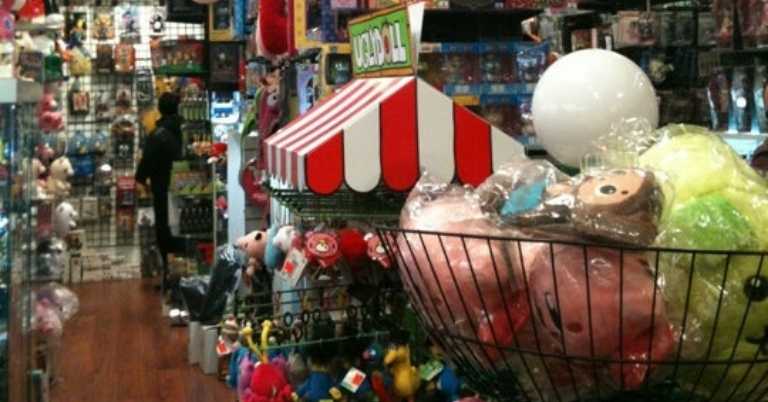 Find some rare collectibles of cartoon or anime figures and art toys in Toy Tokyo. Located in the Bowery neighborhood, this store is a must-stop for teens who value the artwork and stories of cartoons and Japanese anime and who want to perpetuate their memories by collecting their merchandise.
18. Secret City Scavenger Hunt (view map)
If sightseeing bore your 13-year-olds, you can book a scavenger hunt game provided by Secret City. Their coverage is spread from the Central Park to Brooklyn Heights Historic. Book the hunt closest to where you are staying, and begin your journey by working as a team with your family in order to beat the other teams!
19. Escape virtuality (view map)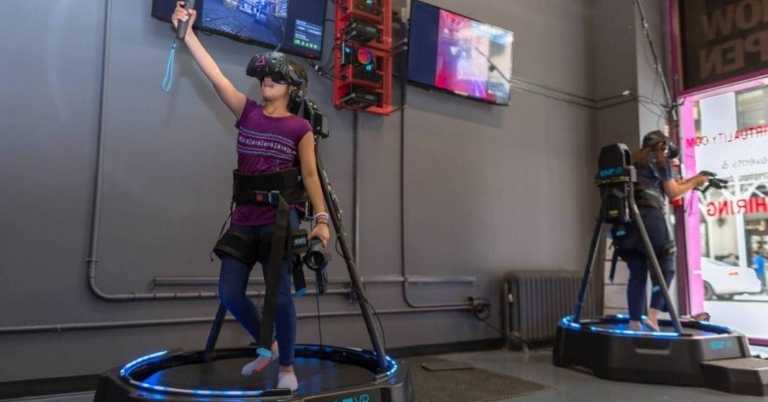 Immersed your 13-year-olds' imagination in a virtual world by visiting Escape Virtuality. You can choose between the escape rooms, the escape games, or the virtual reality experience. A plus point if you grant one of your teenagers' birthday wishes by coming here because they will give you a special birthday discount.
20. Choose your battle in Area 53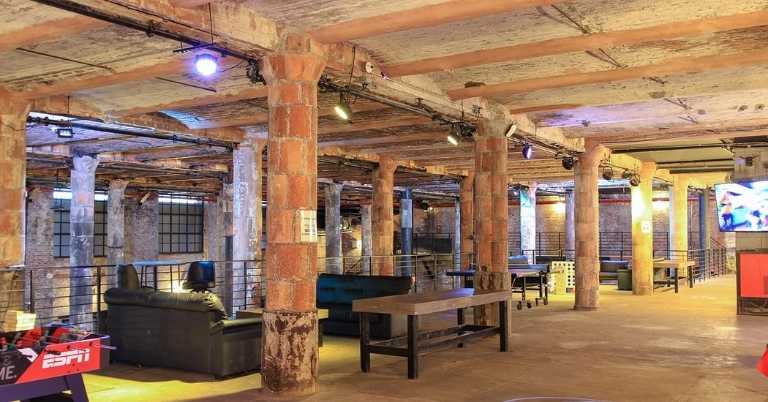 For the restless 13-year-olds who always need to channel their energy, we recommend you to go to Area 53. They have three activities that you can choose from, such as laser tag, paintball, and adventure park. Do note that there are two separate locations with different kinds of activity. If your teens are in the mood of fighting you in laser tag, you can head to their location in Dumbo, Brooklyn. The other two activities are located a bit further, in Williamsburg.
So, having seen the 20 recommendations of things to do in New York City with your 13-year-old, have you made up your mind which path you are going to explore? We hope you have an unforgettable experience in the Big Apple.
---
Latest Posts:
---
What should a 13-year-old do for fun?
Visit the museums and explore their interactive programs. This will not only bring joy to them but also a direct learning experience that will be valuable for their lives. When choosing which museum to visit, it is crucial to consider their interest in the type of the museum.
What can a bored 13-year-old do?
Challenge your 13-year-old to go up high on the 70th, 80th, and 100th floor for sightseeing or building climbing with Edge, or ride on the extremely thrilling attractions in Luna Park. Let's see if they can still keep their composure.
How do I keep my 13-year-old busy?
Engage in social interaction by joining a treasure hunt or virtual reality games. Those activities usually require solid teamwork and problem-solving that will keep them both physically and mentally active. We personally think this is one of the best things to do in New York for 13-year-olds.
What do most teens do on the weekend?
They hang out with their friends in the park, go shopping, or enjoy food and beverage in a cafe. They mostly need a break from the mountains of schoolwork and to socialize with their peers.
Latest posts by William Niocolas
(see all)