There is always something to be grateful for, including your winter birthday. Some of you might feel a bit envious of your summer birthday friends as they can have fun in the sun or go out and about. Worry not. We are here to find for you things to do for your birthday in NYC and be grateful for—winter sales, the holiday season, joyous celebrations and festivities, and what else? 
Despite the dreadful weather, the show must go on. Your best bet is to find worthy activities to enjoy your winter birthday. Our list of top things to do for your birthday in NYC during winter below is a great help for you. Once you read our recommendations, you'll realize that sharing your birthday with the holiday season has never been this exciting!
1. Korean BBQ Feast
Can't find any excuses to bring your heater wherever you go? An open flame and the grill in the middle of your table at the best Korean restaurants can be a good idea! For a night celebration, try Gaonnuri on the 39th floor. The penthouse situation will make you feel like an important guest. You will not only get high-quality meats but also the most impressive night view a Korean restaurant can offer. Gaonnuri is a win-win solution to satiate your taste buds and please your eyes for your winter birthday.
For an AM celebration, you'll love Sik Gaek. The restaurant offers fresh meats, and you'll notice its signature seafood aroma once you enter the room. Unlike other Korean BBQ spots, they gladly welcome you with K-pop songs that are played on repeat. You will enjoy celebrating your birthday here as guests can find both traditional and fusion-style Korean BBQ.
2. Governor Island's Winter Village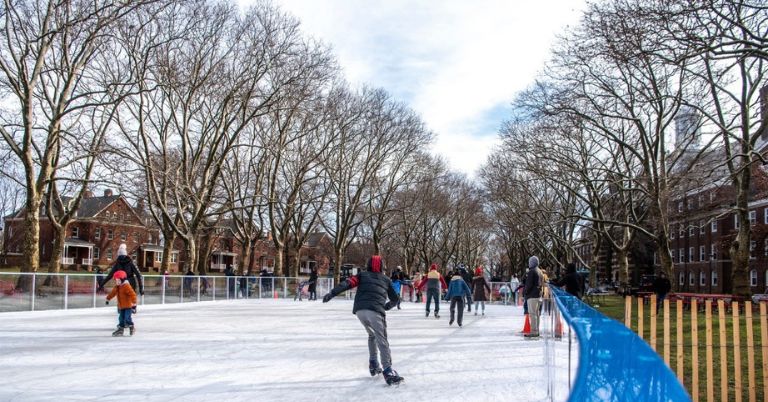 Coming up next on our list of things to do for your birthday in NYC during winter is our staple island. Governors Island has a lot to offer throughout all seasons, and winter is no exception. The Governors Island Winter Village is precisely located on Colonels Row. Although it is not too spacious, the area opens daily with various attractions, so you can have a one-stop birthday celebration. 
Invite your friends and family to enjoy the island's winter village ice skating rink as part of your birthday bash. The best part about it is that the rink remains open, rain or shine, without prior reservations, and the walk-up is free. Another plus is you can also treat your guests with some bites, which you can get from the food trucks or Little Eva's. 
3. Swing on the Ice Rink in the City Setting
If ice skating is your cup of tea, but you want to have it in the heart of NYC, no biggie, the city will provide it for you. Way more spacious than the one on Governors Island, you have more room to practice your swings at Bryant Park's Bank of America Winter Village. During the season, Bryant Park also offers Holiday Shops and some of the city's best spots to eat and hang out with friends while celebrating your birthday. 
You can also consider birthday ice skating at the iconic The Rink at Rockefeller Center or the picturesque LeFrak Center at Lakeside. However, since it's your birthday, we want you to have many activities in one go. Thus, let's have some fun at ArtRink on the rooftop terrace of the Brooklyn Children's Museum instead. Here, you can spice up your winter birthday with ice skating, music performances, and art installations. There are some picnic tables so you can BYO some snacks and beverages to enjoy with friends and family.
4. Winter Goodie at Watermark's Winter Wonderland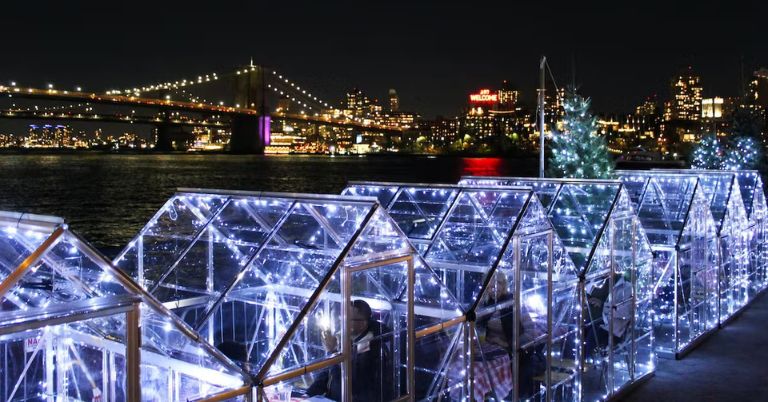 No winter birthday is complete without s'mores and fondue treats for your guests. The winter goodies we are talking about here are not the ones at the campsite situation. Instead, you can have a cup of hot chocolate and other winter delicacies while gathering with friends and family in a picturesque setting.
Winter Wonderland at Watermark offers weather-controlled waterfront glasshouses overlooking the Brooklyn Bridge and Manhattan skyline. The feeling of celebrating your winter birthday in a warm, transparent bubble with your loved ones presents a unique experience. The twinkling lights give off magical and festival vibes. If cheese fondue and s'more are too common for you, order Charcuterie to share with your guests while cozying up your body.
5. Winter Solstice Celebration for a Peaceful Winter Birthday Experience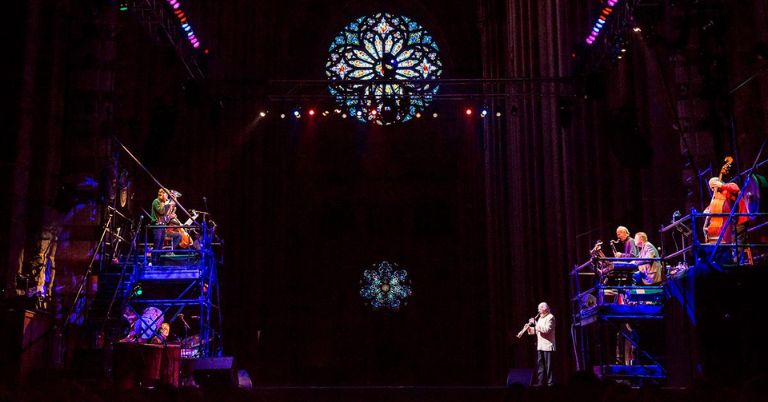 If you and your friends are into music, spend your winter birthday this year watching Paul Winter's Winter Solstice Celebrations: Solstice Concert. You will get a chance to reflect on the winter's blessing and hope with the Cathedral's divine setup. Your D-day will feel more peaceful and memorable if you listen to some delicate yet groovy melodies. 
Dive into a whole new musical experience through a mix of jazz, blues, and pop, where you can get the best combination of the genres. Some well-known musicians and performers from across the world's cultures are featured in the concert. Situated at the city's cathedral, St. John the Divine, the warm lighting makes the church's interior glow with a magically romantic radiance. The annual event has been running since December 1980, making it one of the most anticipated seasonal events in NYC.
6. Dante Seaport Brings a Little Piece of Italy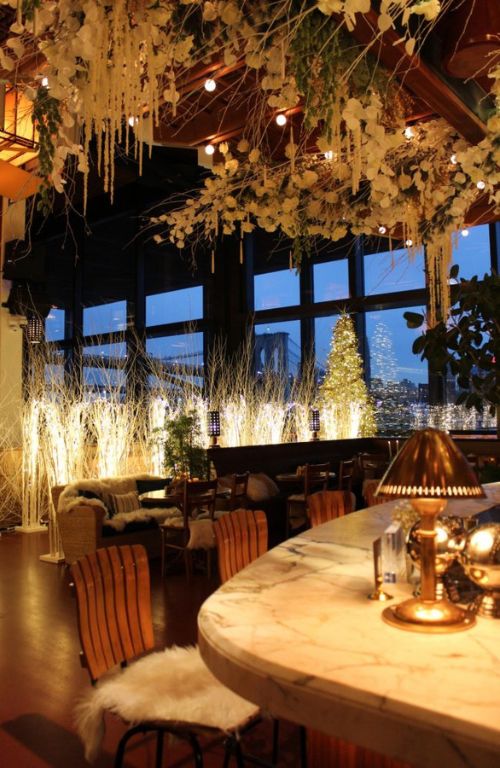 Enjoy your winter birthday at the seasonal Dante Seaport with friends and experience a celebration beyond your expectations! The waterfront seats, indoor or outdoor, will present you with beautiful views of the Brooklyn Bridge. You don't have to be a history buff to learn about the classic Dante and Seaport District with their long-standing reputations. Yes, the Dante we're talking about here was once the legendary Greenwich Village's Italian Caffé Dante, who's been in the industry since 1915. 
Years have changed, but the quality remains the same. Dante Seaport is a place where your birthday can go through various things to do in one go, from contemporary Italian food and top-notch cocktails to world-renowned bars (ssstt.. it has three great bars to choose from!). Aware of their amazing reappearance at Pier 17, Dante Seaport will serve your birthday guests with mobile cups for unlimited exploration within the area. 
7. High Tea Party for a Royally Winter Birthday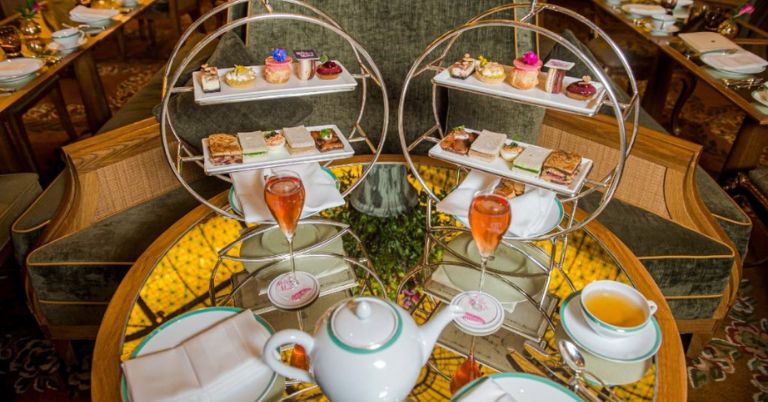 Whether you choose a comprehensive tea menu or a small and curated tea selection, NYC will get you covered! The perfect time to hold a high tea party is between lunch and dinner, hence an afternoon tea party. Enjoy beautiful surroundings and keep your body and soul warm with your favorite tea with friends and family.
The most famous and top-rated afternoon tea in NYC is surely the Palm Court at the Plaza. The Palm Court has been serving tea for more than 100 years and is known for its excellent reputation. But if you want a more laid-back birthday tea experience, head over to Tea & Sympathy for a more affordable package and chubbier scones.
8. Roll in and Be Bowled at Bowlero Times Square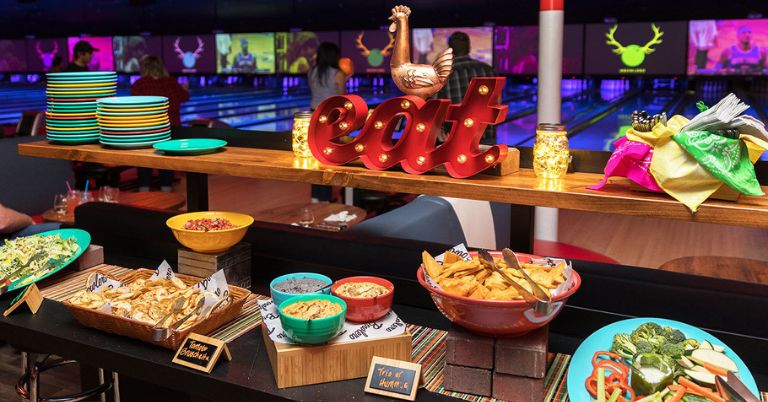 Prefer to stay indoors on your birthday to catch some warmth while trying your hand at bowling and knocking down some pins? Straight to the Bowlero Times Square. There is always a reason why bowling is so popular in the country, and is among the top things to do for any occasion. It's hassle-free, and the fun just never stops!
For a birthday celebration, the Bowlero Times Squares offers two packages, namely the All-Star and the Varsity. Both are fun, but you better choose the one that suits your budget. The upscale bowling alley is famous for its delicious menu, fun arcade games, and exciting atmosphere. However, if you prefer to have it on the weekend, bear in mind that the alley only accepts 21+ after 9.00 PM. 
9. Relax and Unwind with Friends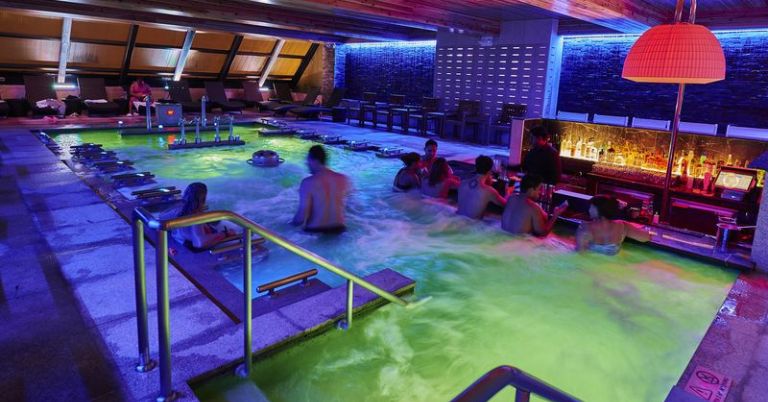 Sometimes me-time will be more enriching if done together, especially on your birthday. If you're too lazy to spend your winter birthday outside (it's so cold!) or need to find excuses to be lazy on your birthday, Spa Castle is here for you. Unwind, relax, and enjoy spa treatments ranging from massages and reflexology to hydrotherapy baths. 
If the spa packages they offer are not personalized enough, you can contact the event specialist to hold your birthday celebration at Spa Castle. The parlor allows you to bring cakes and snacks with you as part of your special event. You can also choose various treatments for your guests, such as aesthetics, Korean body scrubs, and massages. They also have dining spots so that you can hang out with friends afterward.
10. Explore VR World NYC for a Futuristic Birthday
How is being in one place while peeking at the future possible? Experience the impossible at VR World on your birthday. This is the place where you can serve your guests with games, art, music, film, and fun in between. Magical, sophisticated, and futuristic are the right terms to describe the overall vibes you will get once you enter the room.
A Birthday in the VR World enables you to experience the virtual world. Cosmic journeys, future civilizations, and humanity's masterpieces are some of the tales you can choose one step at a time. Please note, if you're still under 18 years old, you're not allowed to enter VR World after 5.00 PM
---
---
11. Hot Tub Boat Birthday Tour for Those Who Long for Summer
No matter how hard we convince you that you can create an equally fun winter birthday as your summer birthday friends did, you will still be jealous of them. Yet, it remains our task to turn your jealousy into joy. How about soaking in a hot tub while sightseeing through the city on your birthday? If that sounds like a plan, book a Sea the City's NYC Hot Tub Boat tour for you and your guests right away!
A 90-minute ride will give you a unique chance to enjoy the city's beautiful skyline. The tour offers optional booking choices, be it semi-private or private reservations. Whichever package you choose, we recommend you take a sunset hot tub boat tour to enjoy your birthday. Imagine having a blast with the city lights starting to appear, less dense boat traffic, and a burning horizon during sunset. Prebook your birthday hot tub boat tour here, and thank us later for one of the best things to do for a winter birthday in NYC!
12. Dinner in the Dark
We've never recommended a dining experience for you to spend your birthday with if it doesn't add uniqueness to your journey. We mean, it's not every day you dine in the dark, right? Test the strength of your senses by trying out Dinners in the Dark at Abigail's Kitchen. Have we mentioned that this is one of our favorite things to do for a winter birthday in NYC?
Dinners in the Dark will give you the opportunity to prove the theory that says when you eat blindfolded, your other senses will be heightened. Please note that unlike the name indicates, the room is not dark. The chef's secretive selection of 4-course dinners is amazing and even piques our curiosity—a one-of-a-kind gastronomic experience to enjoy your winter birthday.
13. Winter Picnic Made Possible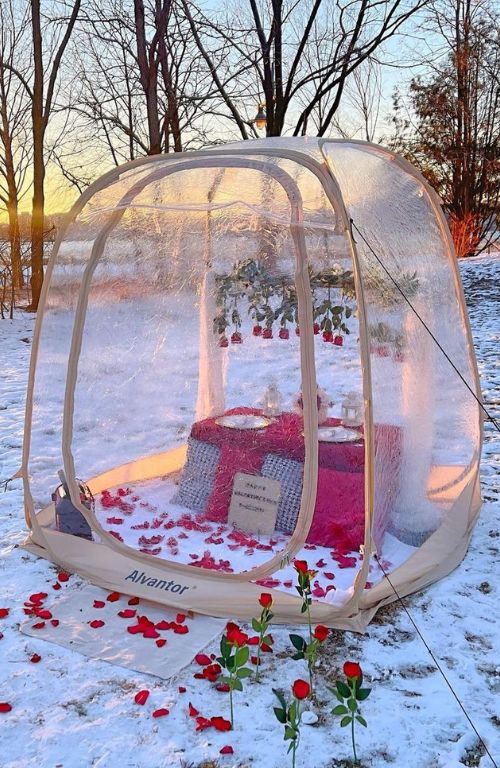 Who says picnic is only considered summer things? PikNYC can actualize your dream of having a birthday picnic with friends at a park despite the winter. Go ask PikNYC to provide a heated bubble tent and a windproof barrier for your winter birthday picnic. First, you can think of any possible theme you want to realize.
They have three packages you can choose from, from Just the Two of Us, which is perfect for a date, to Squad Goals, which can accommodate up to 8 people. For a more fun experience, explore their add-on options, which include a photo booth, floral arch, and many more. We also love the fact that PikNYC also provides optional food and drinks.
14. 230 Fifth, 100 Percent Amazing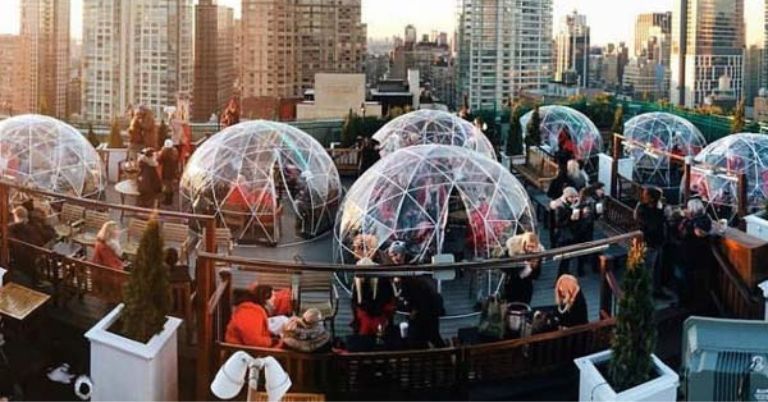 We have a thing for rooftop bars. If you're like us, you'll love 230 Fifth for its great location, amazing view of the NYC skyline, refreshing beverages, and friendly staff. But since we're talking about winter birthday ideas, we even have more reasons to choose 230 Fifth. Because what's not to love when one of the hugest and most famous NYC rooftop bars is fully heated throughout the winter?
Once you set your feet here, you'll be amazed by its huge area that can accommodate around 1000 seating. For a unique and intimate birthday experience, opt for the Igloo Bar, where you can gather with friends and family inside the heated transparent dome. If you're into a larger party, you can book your preferred date here to have the personnel specially tailor your event.
15. Cozy Winter Birthday Treat at Alta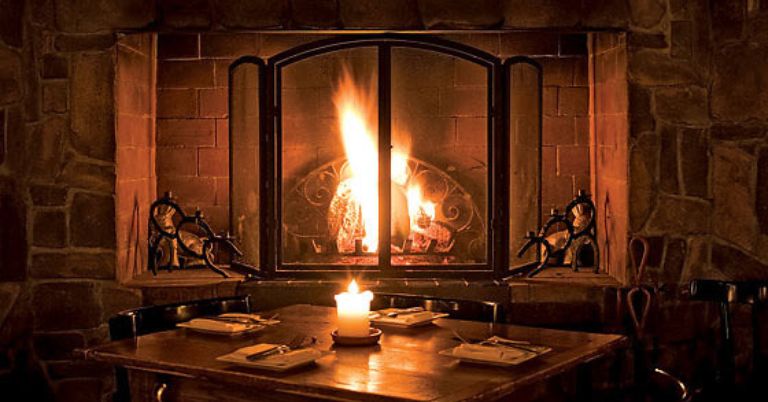 Here comes our favorite place for you who want to enjoy the winter birthday traditionally. By traditional, we mean a celebration with friends and family alike that takes place in a restaurant. But this restaurant is beyond special to dine at. It also allows you to cozy up with indoor fireplaces, besides dazzling you with its romantic atmosphere. Sooner than you know, this will be one of your favorite things to do for a winter birthday in NYC.
The moment you enter Alta you will soon feel the warm ambiance thanks to the beautiful rustic wooden ceilings. Located in the heart of the West Village, the famous Mediterranean tapas specialist installs two fireplaces during winter. Treat your guests with Fried Goat Cheese, Wagyu Tartare, and great choices of Spanish tapas. Don't forget to find seats by the fireplaces to keep your body warm.
16. It's Your Birthday! Sing Your Heart Out Loud!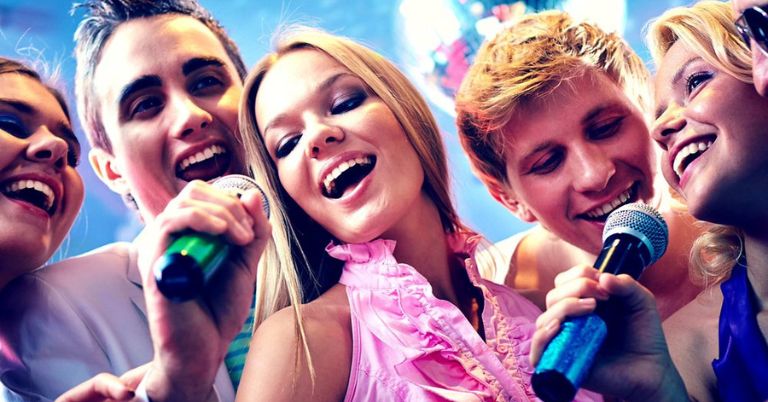 Don't let the winter blues get you down. Sing your heart out loud with your dearest friends because, hey, it's your birthday! Take your BFFs to Karaoke Duet where you can sing the oldies or try to tune in to top hits. What we love about Karaoke Duet is that they allow you to bring your food and drinks. Bring your birthday cake and blow out the candles while singing and dancing because this is the place to go for your birthday!
Karaoke Duet has three locations across the city. At first, we were afraid that they set age restrictions on their facilities, hence no place for them on our list. For teens, you are not allowed to be there Sundays through Thursdays from midnight onwards. On Fridays, Saturdays, and holiday eves, you can hold your karaoke party until 8.00 PM.
17. Winter Birthday in the World of Spies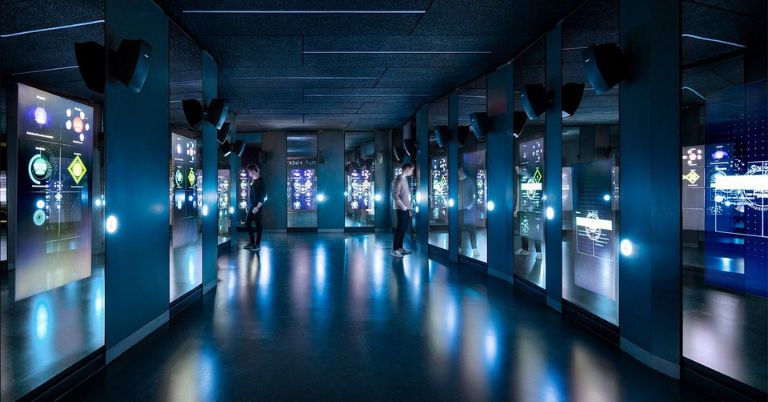 Imagine that you can celebrate your birthday with fun activities that also unleash your true potential. Experience the immersive adventure and explore firsthand the fascinating world of espionage at Spyscape. Invite a bunch of friends to fill your birthday here with spy challenges to complete, mysterious quests, dodge lasers, and more fun challenges.
SpyScape offers a birthday package that covers up to 25 entry tickets, a private party space, and full access to galleries, pizza, and goodies. All guests will receive a complete assessment of their potential and hidden superpowers from a former M16 Head of Training. If SpyScape is not one of the most futuristic things to do for a winter birthday in NYC, then we don't know what is.
18. 365 Days of Summer at DreamWorks Water Park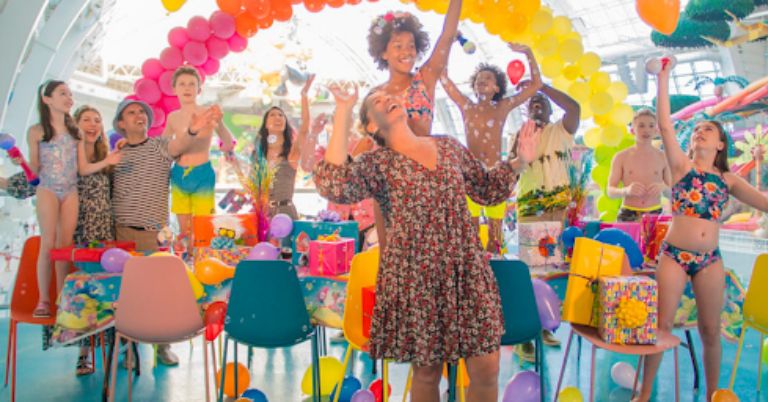 Rides, slides, splashes, does it sound like summer? Let us tell you, there is a place where summer lasts forever! DreamWorks Water Park is a huge indoor water park that keeps the temperature at 81ºF, so everyone gets to experience summer all year long. The waterpark is only less than 30 minutes drive from the city, making it convenient to grab your friends with you and enjoy your summery winter birthday.
DreamWorks Water Park allows you to explore the water slides or relax in the luxury cabanas. More than that, you can also book a birthday package that consists of up to 49 admission tickets, party space, a personal host, decorations, and a digital invitation. It's your winter birthday, but you can have fun in the sun. How cool is that!
19. Winter Birthday Axe-citement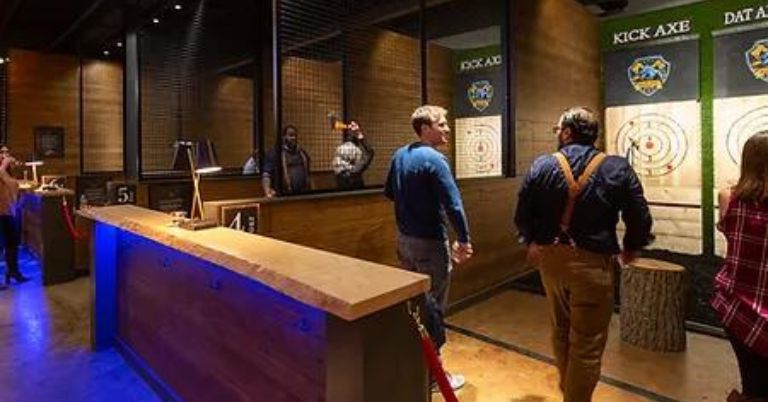 Practice a full-body workout in a fun way at Kick Axe to enjoy your birthday. You can get helpful instructors at any axe-throwing spot in the city, but here, they have fun personnel. Pick any Axe Pros, and you will still feel as if they are part of your packs. No wonder it's one of the most favorite things to do for a winter birthday in NYC. 
Kick Axe offers axe-throwing sessions with a modern bar that provides various refreshments. We also love the vibe of the spacious indoor room and the photo corner with fun props for you to take some photos while waiting for your turn. If you choose to hold your party here, make sure you order their thin-crust pizza for your days to complete the day. Thank us later.
20. DIY Winter Birthday at Home
No place feels like home, true that. So, when you're tired of looking for things to do for your winter birthday in NYC, don't forget to count your home in. The holiday season enables you to gather more family members as they are in the out-of-office mood. We are sure that a celebration at home will be on your list of favorite things to do for a winter birthday in NYC. Start planning a small, intimate winter birthday celebration at home and invite your friends and family alike.
Personalize your party by ordering custom beanies for all guests at Works in Progress—a fun way to keep them warm! Serve your guests with your signature dishes and cups of hot chocolate. We understand that in actualizing your dream theme, sometimes you might be afraid to splurge extra money on serving pieces to match your theme. For that, our best advice is just to leave it to Social Studies where you can rent tables capes of your choice.
---
Latest Posts:
---
What to do if your birthday is in the winter?
Stay warm by choosing indoor celebrations. You can bring your guests to watch fashion shows, hold a tea party, cook your meat at Korean BBQ joints, enjoy winter goodies, or have relaxing spa treatments. For avid outdoor enthusiasts, NYC's and Governors Island's winter villages are not to be missed.
What should I do for my birthday in December?
Join in the holiday season by participating in the city's free seasonal events. It's good to share your happiest day with seasonal holidays. Chances are, there are many Christmas sales at your favorite shopping spots, and most of your family members are in the out-of-office mode. 
What should I do for my birthday special?
If you are into parties, set a dress code and hire a photographer to capture some candid moments to make your party memorable. If you don't like being the center of attention, you can spare some me-time at your favorite café or a spa parlor, and don't forget to buy yourself a gift on your way home.
Where can I go for my birthday?
Host a dinner party at home or at your favorite restaurant. Our list of things to do for your birthday in NYC during winter comprises great places you can choose from. But if you're still unsure, remember that nothing beats the warmth of your home.
Latest posts by William Niocolas
(see all)