One day you get home and are confused by your mom's gloomy mood. When you want to comfort her, she says everything's okay, but you know she just cried silently a few minutes ago. Now, you don't know how to react or respond, but you don't want your mom to constantly live in a bubble of sadness. That's why you are here, to find out what to do when your mom is sad. Or seems to be low.
To give you a context, humans are unpredictable—including our parents—that they can make up their minds within minutes. This is not because our parents aren't emotionally mature, but because humans are dynamic. So, don't lose hope, as our list of what to do when your mom is sad will give you essential insight into how, as children, you can light up their mood.
1. Spend Time with Her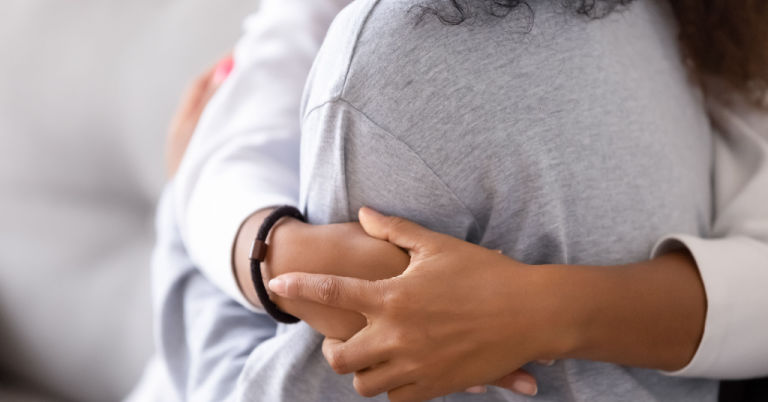 The first thing to do when your mom is sad is to stay with her. Be close to her. You don't always have to initiate activities with her, although you can ask her to do something with you when she's receptive. Studies found that the more you spend time with parents, the less likely they perform loneliness symptoms, hence healthier life.
For a productive mom, a routine is essential. Accompany her doing a weekly grocery. Make a shopping list, take stock of your kitchen items, and remember to bring some bags. If your mom is a history buff, take her on a museum tour on the weekend.
2. Properly Apologize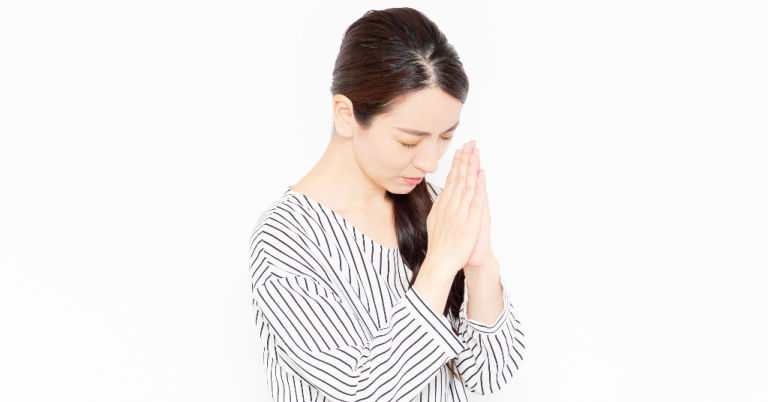 Before committing to random acts of kindness to make your mom happy, evaluate what you have done and said to her. Sometimes our actions and words impacted her and led her down in the dumps. Carefully ask for an apology and show sympathy to your mom. Ensure you make it to the point and avoid "buts" and lengthy explanations. A proper apology is a sign that you are a considerate person.
3. Get Dinner Together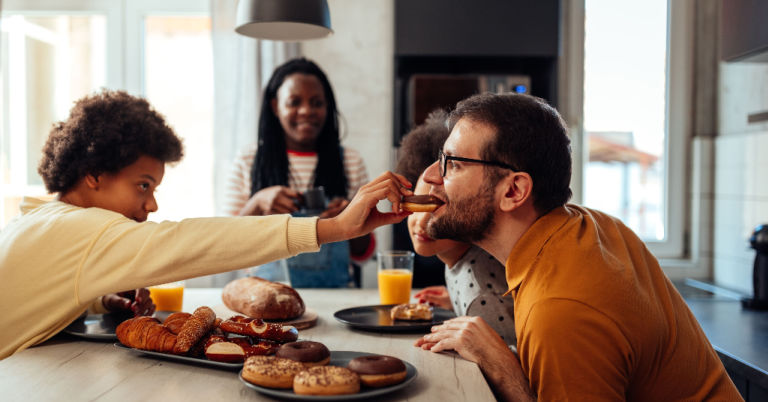 To have your mom tell you about things that bother her, bring her to a dining place. Some foods are scientifically proven to boost your mood and make you happy. Not only that, eating together can let you put aside any other things and focus on your togetherness. Even if she doesn't explain why she is sad, the right food can put a smile on her face.
If you are determined to go the extra mile, cooking together is always an excellent option to strengthen your family bond. Never treat cooking as a household core when your goal is to improve your togetherness, as it consists of laughter, lessons-learning, and feelings during the process. Your mom will be at ease, especially when the meal turns out to be tastier than expected.
4. Flowers, Of Course!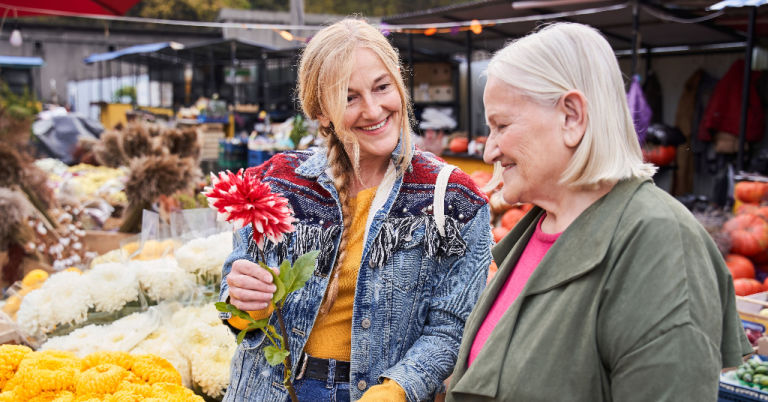 When we create a list of what to do when our mom is sad, we can't stop thinking about one of the symbols of beauty, flowers. Women perceive flowers as a celebration of femininity, vulnerability, beauty, and love. Before ordering a bouquet for your mom, ensure you understand the language. The white camellia represents adornment, while the carnation is often seen as a motherly symbol. How do you say "I love you" without telling her that you love her? A bouquet of red chrysanthemums will do!
You can consult with local florists on how to wrap the flowers nicely. They may also help you choose color schemes and combinations, remove the thorns, and clean the stems. If you opt for a vase arrangement, choose the personalized one according to your mom's favorite color. As a finishing touch, add a gift card and write your poem!
5. Me-Time Projects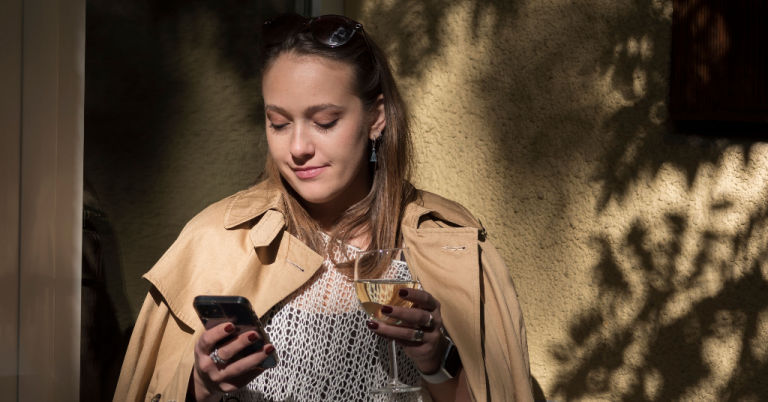 When you think of what to do when your mom is sad, do you also think about her long list of household chores? From cooking your breakfast to cutting the grass and a pile of dirty dishes is just the tip of the iceberg. Coordinate with your dad and other siblings to help her out.
Arrange one full day for your mom to not think about anything else but have fun with her friends. You can book a beauty salon to get your mom's nails done and a yoga studio for a Hatha session, and call her bestie to pick her up. You and your dad can do the housework when your mom is away. She will be beyond happy.
6. Makes Her Feel Needed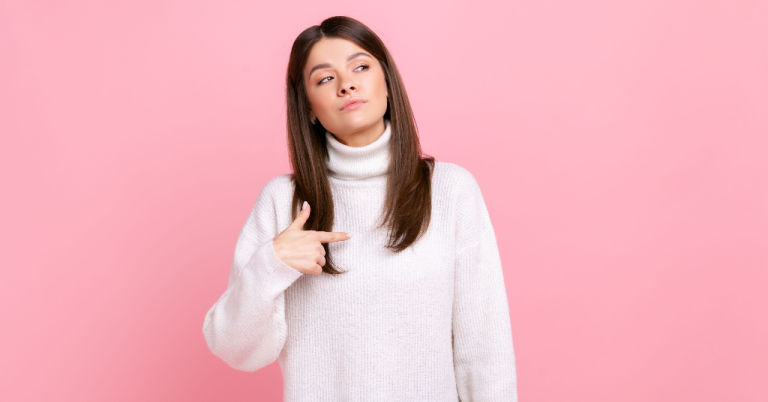 Everyone wants to feel needed and add importance to others' lives, including your mom. Because, as a homemaker, everyone needs her. To make her happy, show them how important she is to you. Ask her for advice, tell her your everyday stories, share your deepest feelings with her, and text her regularly when you are apart. Remember to say thank you in return.
Sometimes, when you think of what to do when your mom is sad, the answer is effortless. Just treat her and think of her like your true best friend—sharing stories and secrets, being loyal and supportive, and accepting her as she is. She is the one who reminds you that you always have reliable company through good and bad times.
7. Plan a Weekend Getaway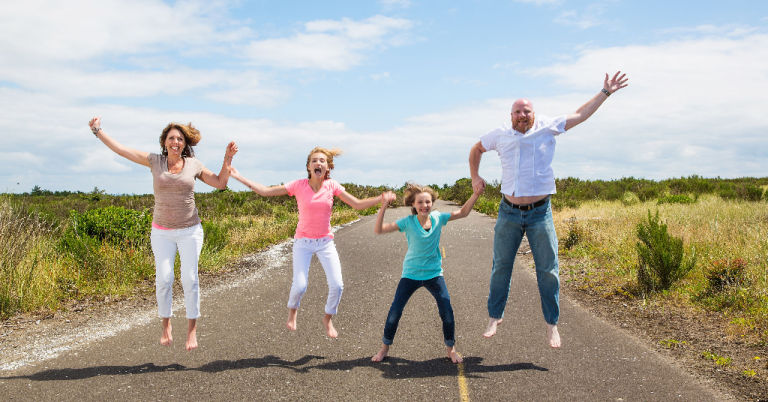 Your mom doesn't need a fancy vacation to be happy. She'll feel content if she is with her loving family. It's the togetherness and nearness with her family that makes her joyful. Plan a weekend getaway for the whole family. Make the planning phase exciting; for instance, initiate a fun voting process to decide the family holiday spots.
For a hassle-free experience, remember to prepare. Pre-book some activities, research the accommodations, and create a loose schedule so everyone can imagine how much time they will allocate for each activity—be flexible! If you want to tag along with your furry friends, ensure your accommodation is pet friendly. Bring some board games with you to be played by everyone during the vacation.
8. Heart-to-Heart Talks
If you ask what to do when your mom is sad, you equally ask what it takes to make women happy. Women love to discuss. Women have many topics to talk about with others for a great discussion, from food and lifestyle to topics on relationships and family.
Talk to her when her mood is good and give her a chance to open up. You don't always have to agree with her, but listening with an open heart and good judgment is a must, so your mom can perceive you as a safe place to talk about things. A deep, meaningful talk changes everything.
9. Scrapbook to Celebrate Her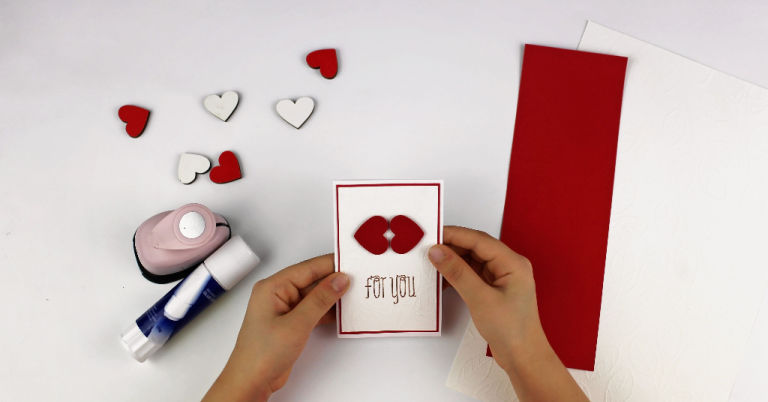 Celebrate your mom every day. Collect some photographs, of her younger days to the most recent ones. Browse some scrapbook ideas online, choose the artsy embellishments and ornaments at a local craft store, and write your lines. List down things you love about her and ask your dad and other siblings to write in it too. Although it's not her birthday or Mother's Day, a well-structured creative scrapbook will brighten her day.
10. A Little Public Acknowledgement and Appreciation
Your mom won't ask you to let the world know how much she means to you, but a little public acknowledgment and appreciation will cheer her up. Everyone loves sincere words of praise. Thus, consider this point when you ponder what to do when your mom is sad.
There are ways to do this subtly and smoothly. First, during a family get-together or when your mom's friends are around, compliment your mom in front of them for the person you have become. Alternatively, post a photo of you and your mom on social media and set a caption highlighting your gratitude towards her.
---
---
11. Recreate Your Parents' First Date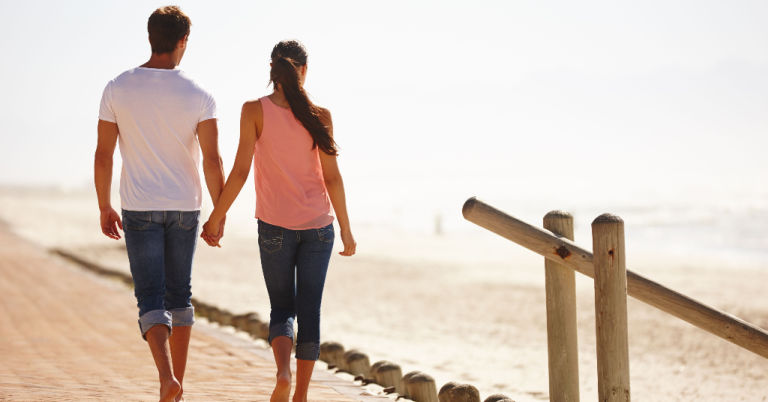 Can you recall the last time your parents went out on a date? When reserving a table for two at a restaurant sounds too basic, ask them about their first date in detail. You're lucky if your parents' first date happened in the city where you currently live, so you can recreate the same date. But if not, just plan it as similar as it can be. Walking down memory lane will help your mom feel more loved.
12. Practice Good Behavior and Manners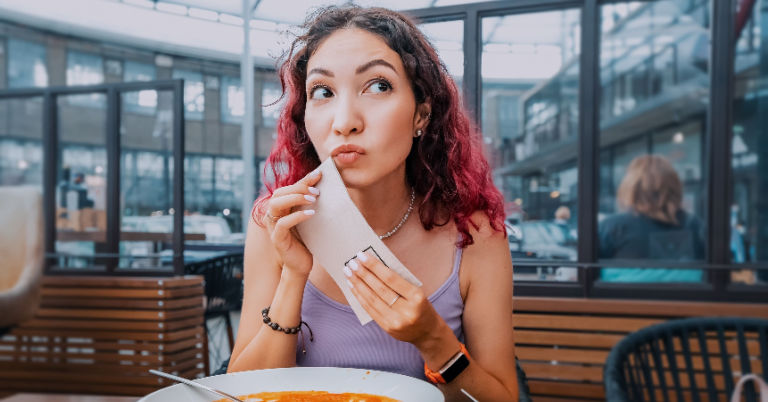 All great moms teach their children to behave appropriately at home and in public. Show them that you have thoroughly learned all the lessons. This point deserves a spot on the list of what to do when your mom is sad because once you practice good behavior and manners, she will be proud of you.
Pointing this out doesn't necessarily mean you should always share the same opinions with your mom. Basic manners such as saying "please" and "thank you," not cutting someone off when they are talking, and showing empathy to others are essential despite parent-child value differences.
13. Gift Event Tickets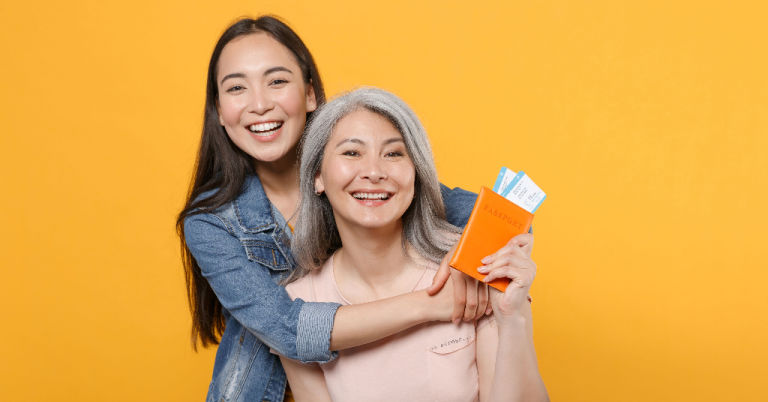 Now you know your mom's favorite events to watch and experience. Thus, be it sports, concert, movie, or theater tickets, your next task is to find exciting ways to gift event tickets to her. Some official websites provide more accessible ways to purchase and gift tickets in just one go.
If your mom is into surprises, we have some alternative ways to gift her. Slip the event tickets into her usual handbag or place them in a beautiful box on her bed. An event ticket is among the best presents you can give to loved ones because it is the experience and energy you get from seeing the performers that matter.
14. Quality Time with Grandparents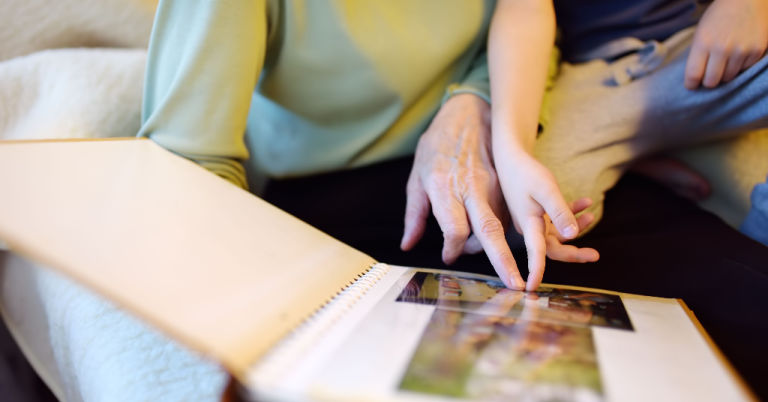 If your mom is a family woman, always pick this option when you consider what to do when your mom is sad. For a family-oriented woman, nothing is more fulfilling than going back to her roots; distance has never been a barrier. Ask your dad to visit your grandparents this weekend and tag along with your other siblings.
Fill the agenda with relaxing activities like cooking together, sharing memorable stories, and dancing the night away to some soft melody. You can casually ask your grandparents about funny stories that happened to your younger mom to get to know her better. That way, the stories can crack your mom up.
15. Support Other Moms in Need
Most moms are like-minded. They pour their soul and love into the family. So, when a mom is supported by other moms, the world feels more fulfilling. Your mom would be more than happy if you encouraged her to support this cause, especially moms in trouble. You and your mom can donate or participate in volunteer programs that empower moms in need.
---
Latest Post:
---
Conclusion
Motherhood is just as exhausting as it is rewarding. Yet, moms are still human and can be sad, tired, and overworked, and they still choose to be our superheroes. So, when she looks unhappy, we keep thinking about what to do when our mom is sad. Trust us, although she rarely asks for help, she won't refuse any assistance from you.
You can start by learning her love language to make your mom happy. Maybe she loves kind words or compliments but isn't into physical affection. Or does she prefer gift-giving and any other acts of service? But note that, above all, she wants you to do it sincerely.
How do you cheer up a sad mom?
You can start by saying you love her with all your heart and will be all ears if she needs someone to listen to her. A sad mom can't be happy within seconds. Give her time and space, and respect her boundaries.
How do you comfort your mom?
By actively listening to her without judgment and giving her a big bear hug. If you still want to explore what to do when your mom is sad, telling her things you love about her is a good idea. At this point, the last thing she wants is your unasked comments or advice.
How do you make your mom feel better when she's stressed?
There is such a thing as comfort food. We are sure your mom will feel better by consuming her kind of comfort meals. Let your mom finish eating before you initiate a heart-to-heart talk with her. Our list of what to do when your mom is sad will help you navigate the situation.
How do I make my mom happy?
You can make your mom happy by being the best version of yourself she can be proud of. You may have different opinions, interests, and values from her. But if you can prove to her that you can be a better person with principles and manners, your mom will be the happiest person on earth.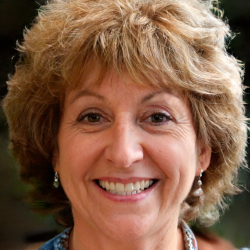 Latest posts by Suzy Prichard
(see all)