A love-hate relationship with your mom is considered normal, yet it's always lovely and relieving when she is happy and healthy. This also speaks volumes about how confusing it is when your mom is sick. Everything seems to be out of the ordinary. No fancy breakfast, dusty tables, misplaced items, and so on. Then you are, starting to think about what to do when your mom is sick.
We are not yet adults, but learning to switch roles with your mom for a day or two won't hurt. Instead, you can gain a deeper understanding of what it takes to be a good homemaker—a life lesson worth learning—by reading our complete guide about what to do when mom is sick. Not a walk in the park (yes, we know!), but with patience, love, and sincerity, we are sure you'll master these!
1. Show Sympathy
First things first, show sympathy and be present for your mom. Remember that some kind words can do wonders for your loved ones. Saying "let me know if you need anything" is not cliché if you walk your talk. By now, you may understand how sad your mom is when you're stuck in your bed. Let her know that the feeling is mutual, as it's not fun seeing her lying weakly in bed.
2. Medicine 101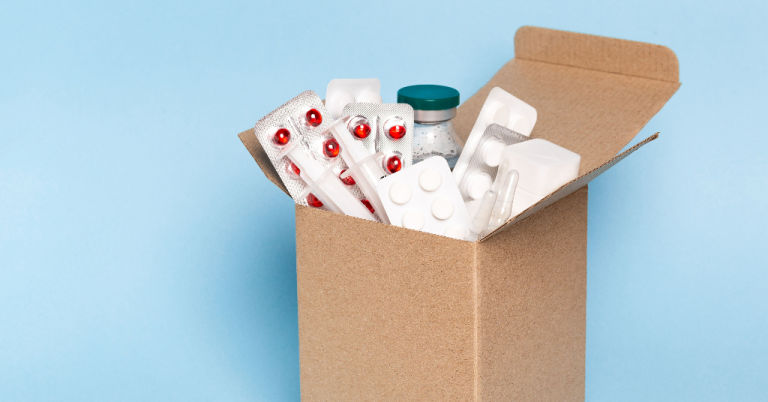 Well, you are here looking for ideas of what to do when mom is sick. Let's assume your mom doesn't struggle with any severe or chronic diseases right now. Thus, general knowledge of the use of medicine is expected—we mean, do you know that paracetamol administration is ideal for treating mild to moderate pain? Also, make sure you know how to reach your family doctor and how to get to the nearest hospital.
3. Learn About Family Health History and Healthcare Plan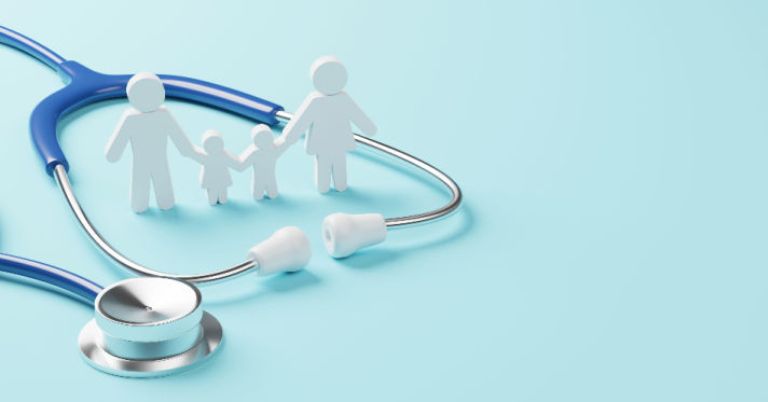 We suggest you learn and understand your family's health history and the healthcare plan before anything else. Even though it's just self-diagnosed hay fever, you will be prepared if things worsen. The basics of family medical insurance should also be understood, such as coverage, expenses, mechanisms, and reimbursement. Your parents always want to protect the family from 'what-ifs'; so make the best use of it.
4. Adjust your Schedule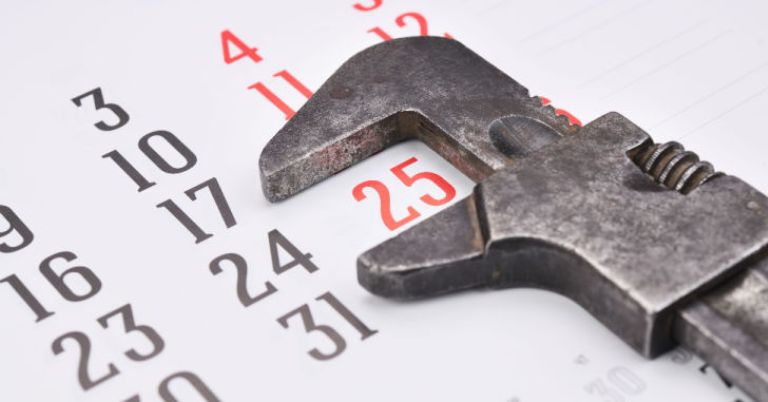 We know how exciting and busy your daily schedule is, but your nightouts can wait in case of an emergency. We advise you to be by your mom's side as much as possible. If you have any urgent matters related to school or your part-time work, you can ask other siblings, dad, or family members to take care of your mom.
Remember that you can do things without leaving the house, such as working on school tasks or video chatting with your friends—if these can be done at home, be home. If your mom is admitted to the hospital, you can arrange a scheduled visit with your dad and siblings.
5. Order Delivery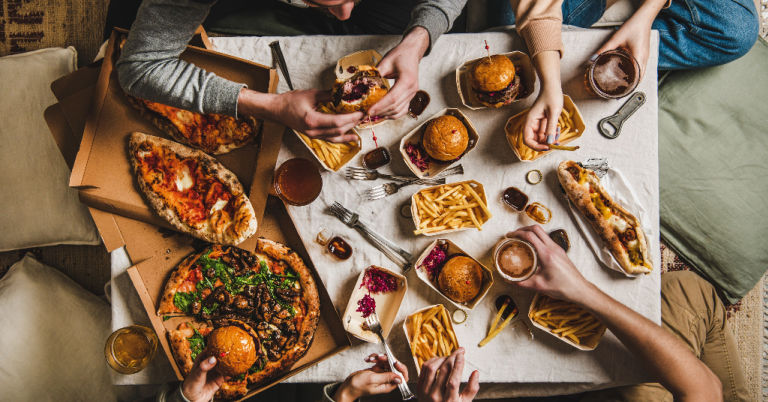 This is the most fun of all things to do when mom is sick! Pull out those food coupons and deals, and order delivery. Imagine everyone can be all home and have some impromptu fun in pajamas while still taking care of mom. A family pizza night is always a good idea, but if your mom is into other foods, that will be great too.
And if you feel like going outside for a moment to get refreshed, make sure someone else is home, and remember to order takeout on your way home. If your mom ends up in the hospital, consider bringing snacks for the nurses who tirelessly look after her when no family members are around.
6. Relax, Take It Easy!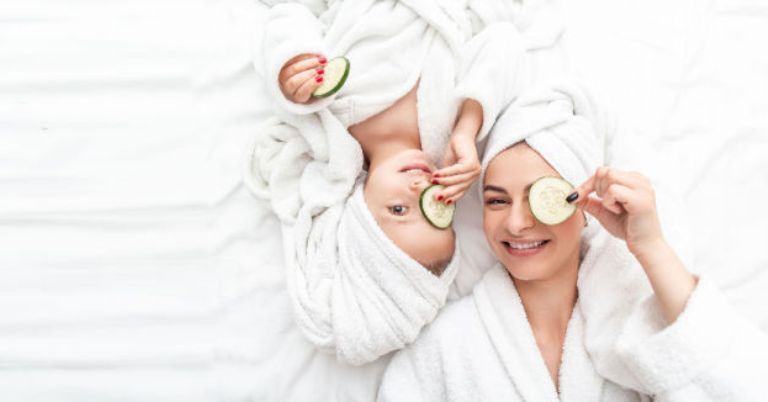 We've always tried our best to create a list of things to do when mom is sick that you can enjoy and benefit from too—like this point! Set a smooth and calming playlist, and light up some scented candles for a more relaxing ambiance. You can always use jasmine, chamomile, and lavender oils to soothe your mom.
What is interesting about aromatherapy elements is that you can create whatever vibe you want. Does your mom love the earthy vibe? Go for sage, cedarwood, and walnut candles or oils. The key is to find the aroma that can make your mom lie down and get relaxed.
7. Notes Daily Symptoms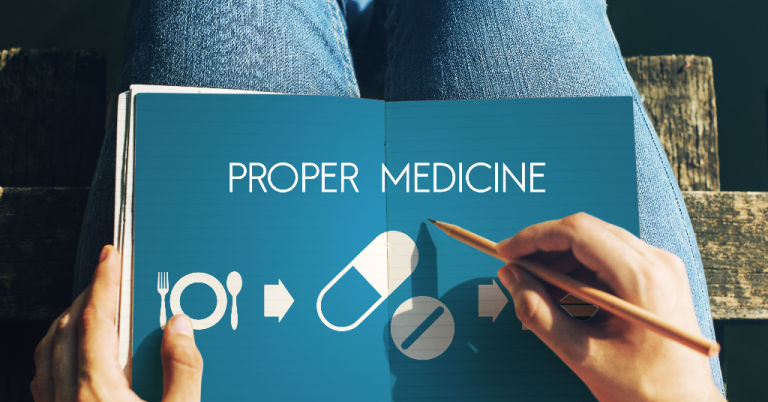 Never underestimate any health problem. Although your mom looks and feels strong during her sick days, you and other family members should note her daily symptoms. Ask how your mom feels twice or three times a day. You can manually write the symptoms down or use related apps if they're available. This note can be essential once she needs to be administered to the hospital or whenever the family doctor asks.
8. Go to the Appointments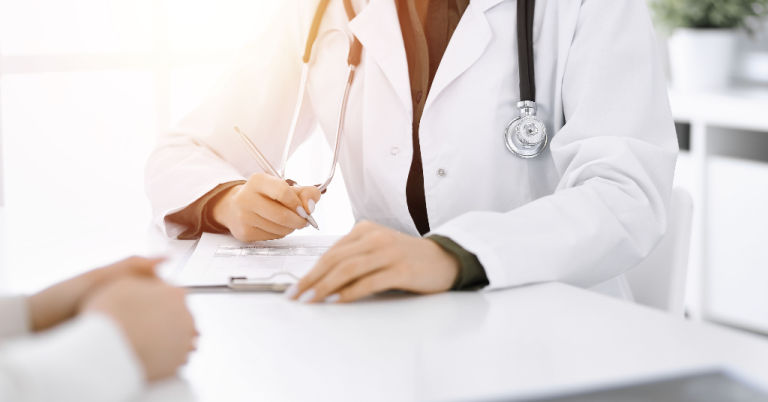 If the illness persists, your mom needs to see a doctor. Anticipate a series of doctor's appointments in case there will be follow-up visits. Make sure you or other family members can accompany your mom during her appointments and communicate well with the doctor. Keep everyone in the loop with the medical updates.
Your daily symptom note, which we mentioned previously, would be a great help in this matter. Bring it with you during doctor visits and write down the medical assessments from your doctor. Be proactive during and between the appointments by sharing your number with the doctor. You can ask or call them for medical updates.
9. In Case of an Emergency
If your mom ends up in the hospital, do not freak out because it's already hard in her shoes. Your presence should calm and soothe her, so keep yourself together. Things might be more complicated when she is diagnosed with a severe illness. Take a short pause to digest all the overwhelming news for the sake of your sanity.
Once you're ready, gather all essential documents, prepare an insurance card and hospital bag, and meet the healthcare professionals. Make sure they know who you are and include you as one of the emergency contacts. We are aware that at some point, you will want to do your research about the diseases, so please only trust reliable and official sources.
10. Learn Simple Massage Techniques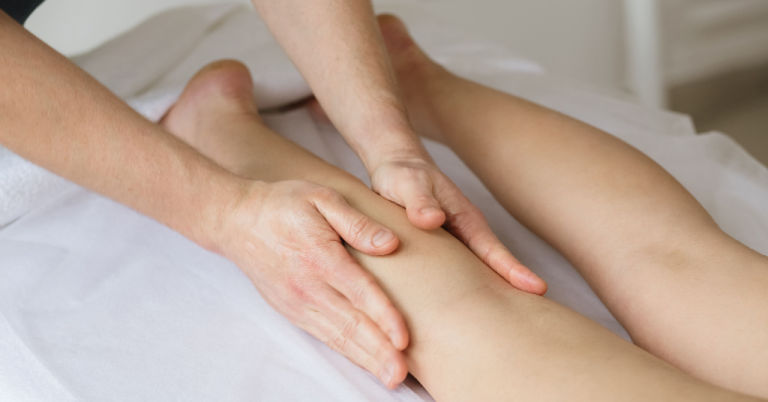 You can combine this point with the previous one. Nothing is better for your mom than having a body massage in a relaxing atmosphere with her favorite aromatherapy oils or candles filling her room. Tutorials on simple techniques for back or hand massages are available everywhere. Before preparing the ambiance—music, candles, and lights; ask your mom to choose a comfortable spot and place a sheet over the area.
Your attempt to de-stress your mom doesn't stop here. If you want to go the extra mile, we always have a way for you. After the massage session, run a nice warm bath and add some sea salt to the bath for a spa-like experience. Place a prepped, dry towel within her reach. If you ask other moms out there about what to do when your mom is sick, they will be more than happy to see this on the list!
---
---
11. Keep the House Tidy and Clean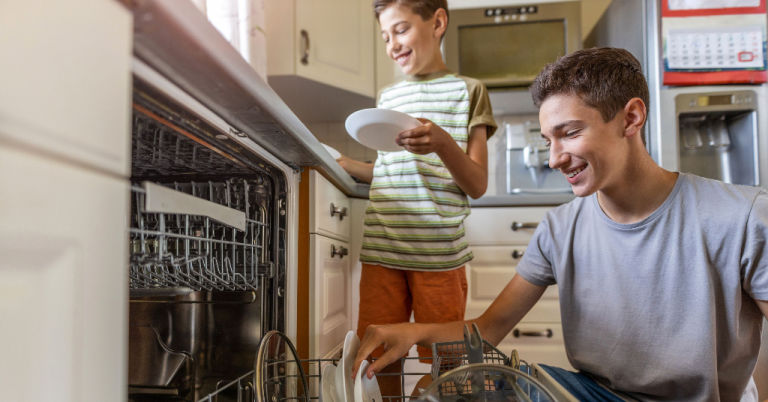 Do you still feel the need to finish some things when your mom is sick? Oh, it's your time to make a significant difference in the world! The bacteria-breeding spots at home are getting more extensive if you keep procrastinating on cleaning them. Get your dad and siblings to work with you.
The first thing to do before completing other household chores is to let the garbage out of the house. Put some garbage bags out and look for unnecessary stuff in the house. Remember that garbage smells and attracts bugs and bacteria—your mom needs a healthy environment to feel better!
12. Cook for Her
While delivery orders and takeout are excellent and hassle-free, nothing beats a home-cooked meal. You and your dad can try the simple recipes of mom's favorite food. But our advice is to prioritize soup-based food as it can reduce body inflammation. Cooking with other family members goes beyond creating meals to be enjoyed together. More than that, it can strengthen the family bond.
13. Plan a Movie Night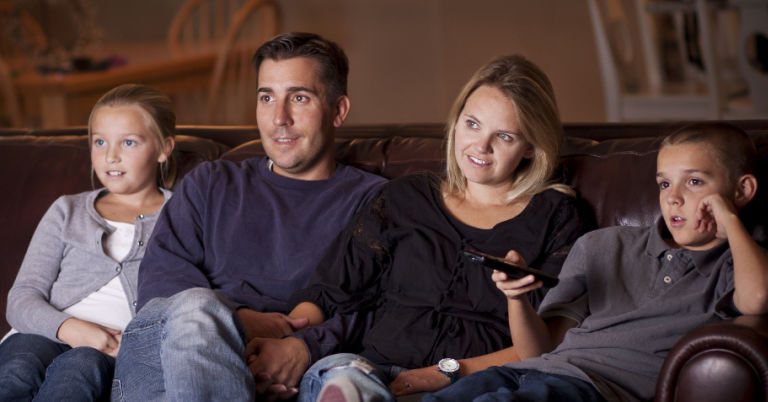 On the days when your mom is feeling a bit better and starting to regain her health, a movie night at home is in order! Ask her favorite movie genre and let her choose which movies to watch with the entire family. When considering snacks, avoid popcorn, as there are plenty of healthier movie night snack options, like oatmeal cookies, veggie juice, or granola bar. As for the drinks, opt for hot tea or warm chocolate.
14. Invite Her Friends and Relatives to Come Over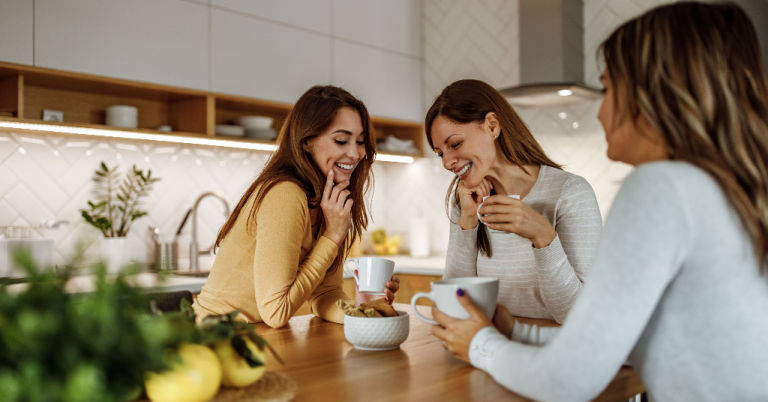 Alternatively, you can invite her friends and relatives once your mom gets better. You might start to wonder why this tip exists on our list of what to do when your mom is sick. Just like you, your mom also finds it enjoyable to share precious moments with friends. Commit to cleaning the house with other family members once the gathering is done.
Beyond that, there are some benefits of social interactions—the thing your mom couldn't experience when she is sick. Reach a maximum of three of your mom's closest friends to come over. Do not invite too many people as it would be great work to host many people at once.
15. Small Things Matter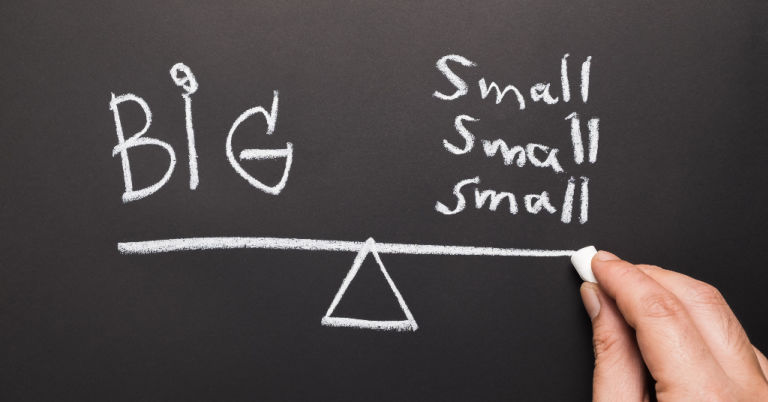 Of all ideas we wrote on the list of what to do when your mom is sick, you should bear in mind that small things matter. For instance, if your mom is a career woman, you can set up an out-of-office sick leave automatic reply on her email, make your bed, or rearrange kitchen utensils. Small things make a significant difference.
What if your mom is referred to the hospital? If possible, you can choose to stay a night or two to accompany your sick mother. Busy with your activities? No worries, we think you should continue what you're doing to distract you from this anxious moment for a while. Just remember to stop by and bring some take-outs for the nurses in charge too, whenever you're available.
---
Latest Post:
---
Conclusion
Taking care of your sick mom can be a challenging journey, but it is safe to say that the whole experience is rewarding. Because switching roles and sharing the load with your siblings and dad is a life lesson. However, before going further, there are some essentials you should take.
First, get an appraisal of her medical conditions and records, as well as knowledge of her family's health insurance. Next, take care of yourself too. When you feel like you have too much on your plate, press the pause button for a moment. Referring to our list of what to do when your mom is sick is helpful for you to get a grip on the situation.
How can I help my sick mom?
You can help your sick mom by switching roles with your mom during her sick days. Mom is both a homemaker and a strong human being. Most likely, she won't ask for any help from you and other family members because she's trained to multitask. Thus, if you intend to switch roles with your sick mom, don't offer any help; just straightly do it. Our list above shows you what to do when your mom is sick.
How do you respond to a sick mother?
Be sympathetic and say only nice words to her. Let her know you love her and ask her to take things lightly during her sick days. We know sometimes you feel overwhelmed. So, if you're tired, take a deep breath, get some rest, and ask other family members to take care of your mom. Plan a movie night with the whole family once your mom has recovered.
What should you not say to a sick person?
Do not comment on their pale-looking appearances—that is the first and foremost thing you should not say to a sick person. Sometimes, some medications can have a huge impact on appetite and body weight. Next, avoid criticizing their lifestyle, even if you think it's unhealthy. Only say sympathetic words and wish them to get well soon sincerely.
How do you deal with a sick family member?
By understanding what kind of illness or disease they have, you can deal well with a sick family member. Our list of what to do when your mom is sick also applies to other family members. After all, everyone loves being cared for when they are weak in bed. Just remember, when dealing with or taking care of a sick person, to take care of your own health too.
Latest posts by William Niocolas
(see all)