Sweet Home Chicago is one of the best places for families to vacation with teens. It is also one of the best American cities to visit in general. In this city in the Midwest, teens will never run out of fun things to do. There are museums, sports games, restaurants, the theater, and outdoor activities.
As a big city in the United States, Chicago has the usual places to go for fun, like movie theaters, bowling alleys, concert halls, arcades, and more. So, even though everyone in the family needs and wants a vacation, it can be hard to find things for teens to do that will keep everyone busy. If you're going to find top things to do in Chicago with a teenager, check out our list of 20 best things for a teen to do in Chicago.
1. Go To Chicago Observation Decks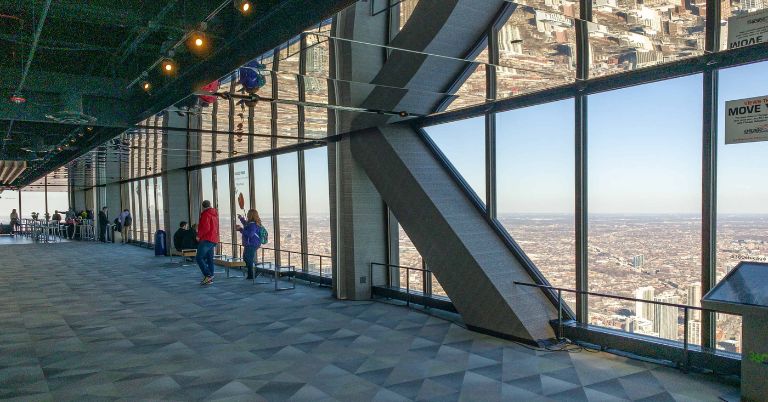 The first idea about the top things to do in Chicago with a teenager is to go to Observation Decks. Let your teen take a great Instagram photo from the top of Chicago's tallest buildings, where there are observation decks. The 103rd floor of the Willis Tower is where Skydeck Chicago is. Teens can see unreal city views and almost step outside the building to see how brave they are.
The Ledge is a glass box that sticks about 4.3 feet from the building. Parents, don't worry. It's perfectly safe. Your teen can see their bravery on TILT at 360 Chicago in the John Hancock Center. Hold on tight because you're about to tilt out over the streets of Chicago from 94 floors up. It's quite an adventure, and the views can't be beaten!
2. Take a Chicago Helicopter Tours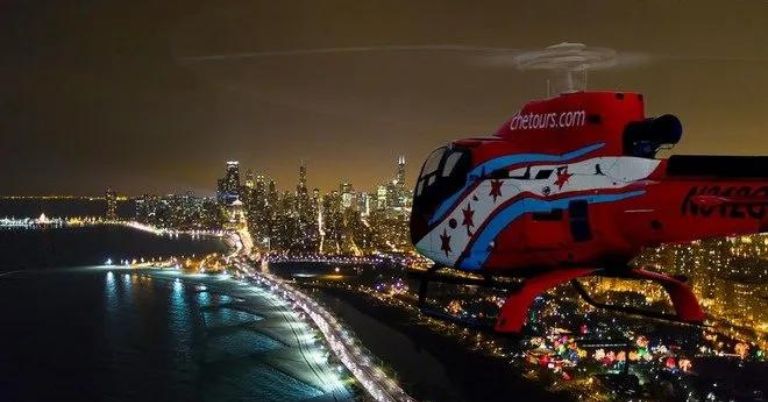 If the observation decks in Chicago aren't high enough for your teen, take a Chicago Helicopter Tour. Teens can see more than 25 miles of the city and its sights from a helicopter. Teens can also ride at night and see the city's beautiful lights. To ride the helicopter, children must be at least five years old, and your reservation must include at least one adult over 18.
You can ride during the day or night to see the city from above. You and your teen will learn more about Chicago's history, famous buildings, and landmarks. On this tour, you won't want to forget your camera!
3. iFly Lincoln Park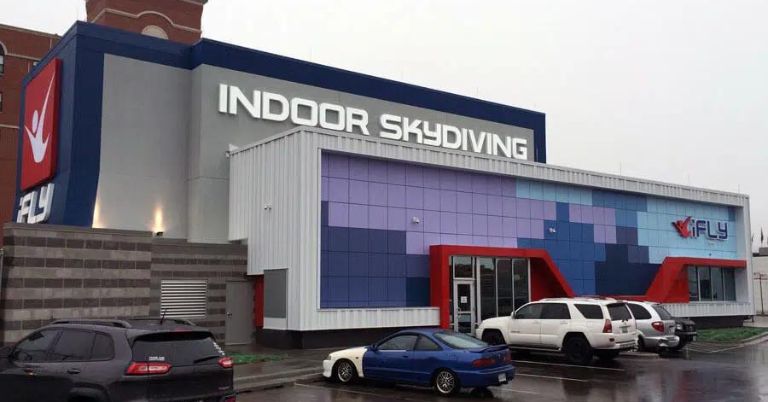 Your adolescent may wish to jump from the helicopter and land in the city below if they feel very daring. Even though skydiving is probably not on your list of places to visit, your teen can get a similar feeling at iFly Lincoln Park.
Your teen will fly through the air in an indoor wind tunnel with the help of a professional skydiver. They'll feel like they're flying through the air without having to jump out of a plane or take any other risks. Indoor skydiving is one of the best things for teens in Chicago, and it's easy to see why.
The Centennial Wheel at Navy Pier is a well-known building in Chicago. The wheel rises nearly 200 feet into the air, and its enclosed gondolas let your teens ride in any weather. Plan their trip around the Aon Summer Fireworks shows at Navy Pier every Wednesday and Saturday from Memorial Day to Labor Day. Navy Pier is a must-see for people of all ages in Chicago.
Teens may also take a boat from the pier to view an IMAX movie. They would also like to participate in one of the many events at the zoo. Teenagers love the dock because it has many different things to do and see. And if they are shopaholics, there are several venues for them to spend their allowance or salary!
5. Go to Museum Campus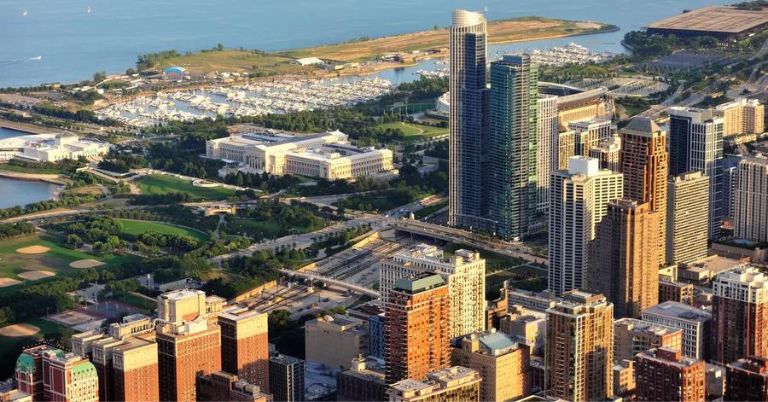 The Shedd Aquarium, the Field Museum, and the Adler Planetarium are three great places for teens to visit on Chicago's Museum Campus. The Shedd Aquarium lets visitors experience the underwater world of tropical fish, marine mammals, birds, and more. The animal encounters and 4D movies are enjoyable for teenagers.
Your teen will see Sue, the largest and best-preserved T. rex ever found, in person at the Field Museum. Plus, they will learn more about the history of the world from the more than 25 million artifacts in the exciting exhibits. Your teens go to space at Adler Planetarium while learning more about our solar system and planet. Use the planetarium shows and hands-on exhibits there.
6. Enjoy your activity at Millennium Park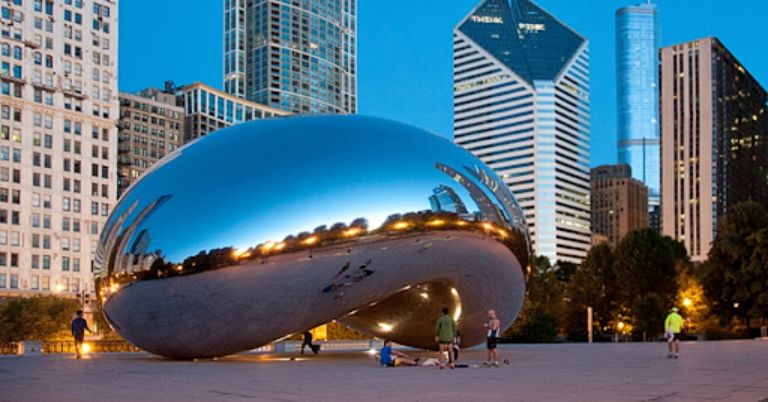 In Millennium Park, which is home to the famous "Bean" art installation (which used to be called "Cloud Gate"), teens can enjoy a wide range of activities. Teens can explore the different gardens, find art installations and exhibits, and ride their bikes around the park while they are there. Or, pack a picnic and use the beautiful green space and exciting views of the city to get away for the afternoon.
There is something for everyone in the Windy City, whether your teens want to do something exciting like Tilt or more relaxing like a walk through Millenium Park and the nearby Art Institute. Make sure teens know about the Covid restrictions in Chicago and about the different places they want to visit before they go.
7. Maggie Daley Park
Everyone, from toddlers to teenagers, has a lot of fun at Maggie Daley Park. The park has many different things to do for people with other interests. Rock climbing is an excellent activity for teenagers who like to move around. Some rock climbing walls are easy for beginners, and others have features that demand more experienced climbers.
Teens can test their skills on the climbing wall or play mini-golf rounds with their friends. Teens can look at the public art or rent a bike, scooter, or rollerblades to see the whole area. The ice skating ribbon is a must-see if they come during the winter. They can also rent ice skates, or teens can bring their own.
8. Have fun at Chicago Riverwalk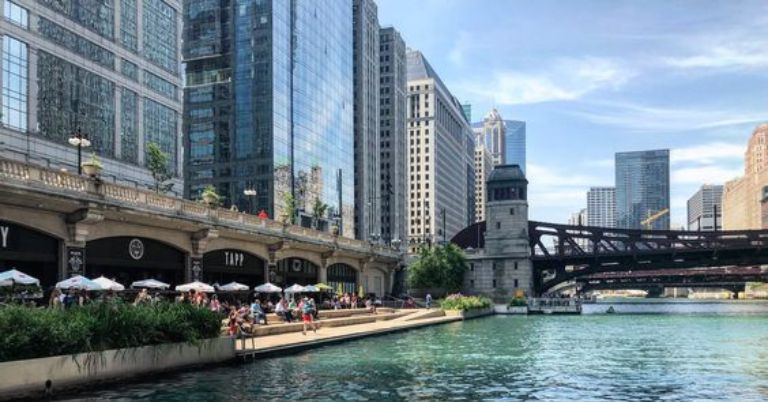 The Chicago Riverwalk has won many awards and is more than just a place to walk. It's also a busy waterfront park with lots of ways to have fun for teenagers outside in the city. The Chicago Riverwalk is a 1.25-mile strip of shops, restaurants, and activities that runs along the river. Kayaking, river cruises, sight-seeing, and art installations are all fun things for teens and young adults to do in Chicago.
Your teens can rent a Divvy bike from Chicago's bike-share program and ride along the little more than a mile-long path for pedestrians, taking in the sights, sounds, and public art. If your teens want to go on one of the many Chicago River tours, they should call ahead and make a reservation.
9. Visit Willis Tower
If you're visiting Willis Tower in Chicago, Illinois, with teens, don't miss these 101 family-friendly activities for them. Willis Tower in Chicago, Illinois, is an excellent family destination. The Willis Tower in Chicago, Illinois, is jam-packed with activities ranging from world-renowned museums (including some beautiful museum sleepovers) and magnificent parks, to fun playgrounds, incredible theatre, bustling markets, historic streets, and much more.
Willis Tower, Chicago, Illinois, teens are my number one selection for teens out of all the cities in the world because of the abundance of enjoyable, cultural, historical, educational, and family-oriented activities at the Willis Tower, Chicago, Illinois. Fortunately, many things to do with teens in Willis Tower, Chicago, Illinois, are free. Of course, the Willis Tower in Chicago, Illinois, can also be pricey, but the weakened pound and favorable currency rates may benefit international tourists significantly.
10. Enjoy the Chicago Sports Teams
If your teens like sports, you should put going to a game on your list of things to do with teens in Chicago. Chicago is an excellent place for sports fans, and Wrigley Field is where Chicago baseball began. Wrigley Field is one of the oldest ballparks in the country, and its ivy-covered walls are a baseball symbol. Since it can be hard to get tickets, touring famous places like Wrigley Field is just as fun.
It's no surprise that the Windy City is home to many professional sports teams, including the MLB, NBA, NFL, NHL, and MLS, such as the Chicago Cubs, White Sox, Bulls, and Bears (NHL). Your teen will love the atmosphere and energy of Wrigleyville if you can take them there for a Cubs game. Teens could also schedule a tour of Wrigley Field or go to a concert when the Chicago Cubs aren't playing there.
---
---
11. Sugar Factory
What teen doesn't need to satisfy a sweet tooth? The Sugar Factory is the only place in Chicago that can do the job. Sugar Factory American Brasserie, located just off the mag mile in Chicago's iconic River North neighborhood, offers something SWEET.
Your teen can eat sweet treats like french toast, crepes, and crazy milkshakes with candy and cookies at Sugar Factory. The restaurant has salads, main dishes, and more, of course. The Sugar Factory also has a wide range of cocktails, from old-fashioned classics to sweet concoctions, for the parents. The Sugar Factory also sells alcoholic drinks spiked with premium spirits, like their famous 36-ounce alcohol-infused smoking candy goblets. All of these drinks are available for kids without alcohol.
12. Check Out The Public Art Downtown
When teens want to get away from home, they can see The Bean, but they shouldn't stop there. Stop by the Chicago Picasso or Calder's Flamingo, and then head to the southern end of Grant Park to walk through Agora, which is made up of giant sculptures without heads.
Teens can visit the Art Institute of Chicago's lions for a photo op, then stroll the Chicago Riverwalk between Lake and Franklin to see the many art pieces. There is so much world-class public art downtown that teens can't miss it. And Art on the MART is even better. It's the world's largest permanent digital art installation, located on the south side of the Merchandise Mar.
13. Museum of Science and Industry
At the Museum of Science and Industry, teens can do amazing things that make science come to life. And it's the only museum of its kind in the Western Hemisphere, so they can easily spend a whole day here. Since 1933, the Coal Mine at the museum has taken people deep into a (fake) mine shaft.
When your teens enter the Science Storms exhibit, they become part of seven natural events: lightning, fire, tornadoes, avalanches, tsunamis, sunlight, and moving atoms. Don't forget to go inside the real U-505, the only German submarine in the U.S. The Museum of Science and Industry in Chicago provides something for teenagers, whether they're interested in learning about space exploration or science fundamentals.
14. Take a Segway Tour
Teenagers have more fun sightseeing when they have their own car. Chicago Segway Tours will take you on a tour of the city on a Segway, a two-wheeled, battery-powered, self-balancing electric vehicle that is a lot of fun to ride. There are a dozen tours, such as the Lakefront and Museum Campus, The History of Chicago Architecture, and the Lincoln Park/Gold Coast. Children must be 12 years old, and anyone under 18 must be with an adult.
When your teenagers are on vacation, they can get into the holiday spirit with the Holiday Lights Segway Tour. This one-of-a-kind adventure is the best way to see Chicago all decked out for the holidays. They'll get holiday views of "the Bean," Macy's (formerly Marshall Field's), a tree-lit Michigan Avenue, the Christkindlmarket, the Chicago Art Institute, and more! It's the best way to enjoy the holiday season in Chicago!
15. Check Out A Festival, Special Event, Or Parade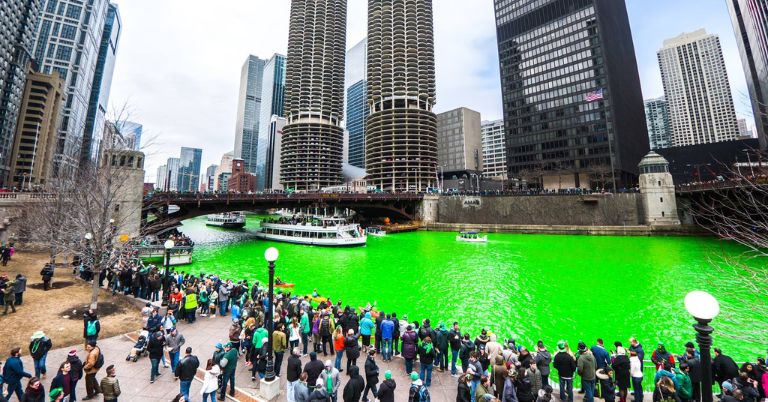 The Lunar New Year Parade in Chinatown is a fun event in Chicago during the winter. Teens can go downtown to eat lunch and check out the party. It's a great way to get out of the house and learn about the traditions of another country. Another fun thing is to join the Polar Plunge, a chilly swim in Lake Michigan to raise money for Special Olympics.
The Chicago St. Patrick's Day Parade is another event teens shouldn't miss. The Chicago St. Patrick's Day parade is one of the biggest in the country. Teens will love the bands, music, and the chance to see the Chicago River turn green. And don't miss the parade at McCormick Place in Chicago on St. Patrick's Day.
16. Chicago with teens – Oz Park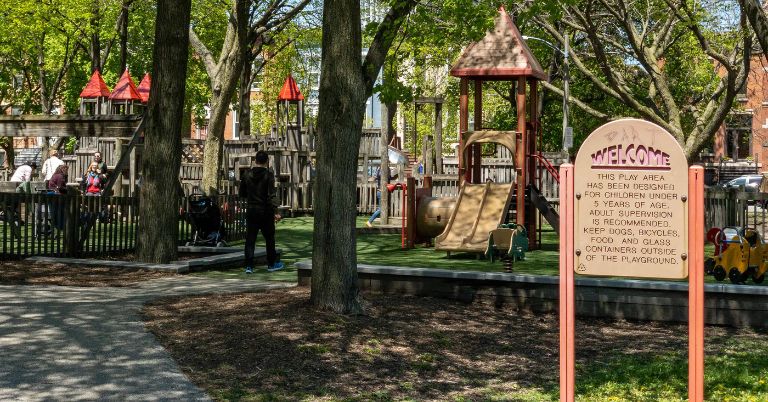 A park named after the Wizard of Oz is in the Lincoln Park neighborhood. In the 1890s, author L. Frank Baum lived in this area of Chicago. The main things to see with your teens in the park are the statues of well-known people everywhere. Teens can also see that the little playground features a beautiful wooden castle/maze construction with windows to gaze through, items to climb, bridges to run across, and other activities. A plastic tire swing also seems to be popular with teenagers.
The playground has a separate slide, rocking animals, and a wooden train they can climb on. If they walk through the park, your teens can see the Tin Man, the Scarecrow, the Cowardly Lion, Dorothy, and Toto. John Kearney, a local artist, made each of the characters. One of the top things to do in Chicago with a teenager is to take a walk through Lincoln Park.
17. Take a Tour of Gangsters and Ghosts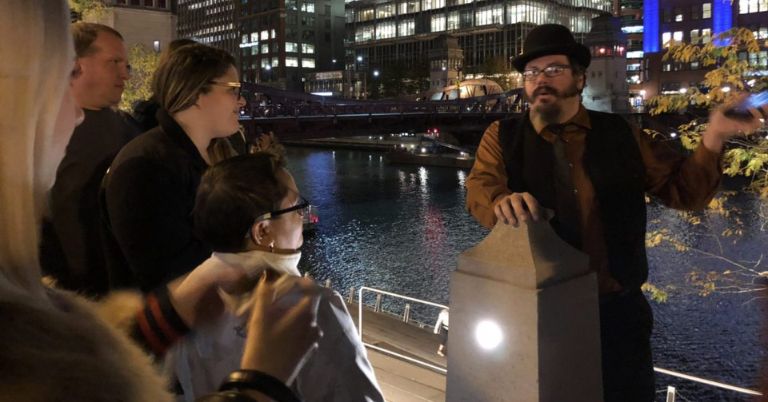 Tour of Gangsters and Ghosts teaches teenagers about the bad parts of Chicago's history. A local historian will take you back to the 1920s when bootleggers and gangsters like the famous Al Capone were drawn to Chicago. Visit historic places like the Palmer House, the Congress Hotel, and Death Alley, where gangsters used to hang out.
This tour is one of the fun things teens can do in Chicago and is also educational. The famous murders have a lot of history behind them, which will be explained on the gangster tour. They'll also show them the haunted crime scene locations that the famous actors still visit.
18. Check out Chicago's Architecture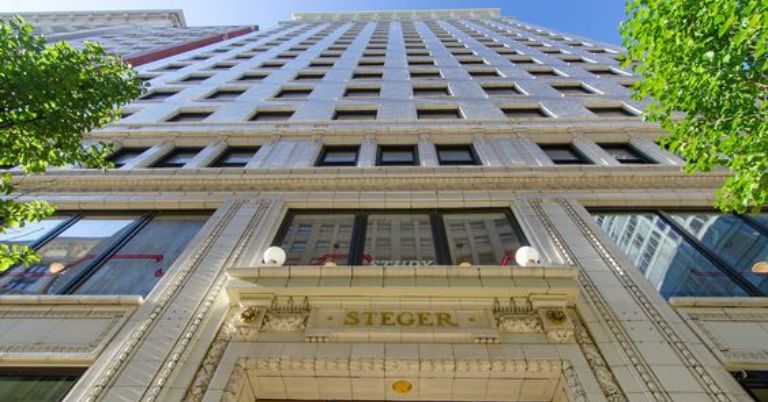 Chicago has a lot of genuinely unique buildings that are works of art. Use the guide to plan your own Chicago architecture tour with your teens, from the famous buildings in the Loop to the Frank Lloyd Wright masterpieces in our neighborhoods. Or you can take the easy way out and let professionals take your teens on a tour of buildings. The architectural boat tour, which is only available in the summer, is the best in Chicago.
This tour is mainly about the history of Chicago and how its buildings have changed over time. This tour is the only way to see the city from this point of view. Teenagers can try to get the last day tour if they want it, so that the light on the buildings is beautiful and they can end the time as the city lights shine.
19. Have fun in Escape rooms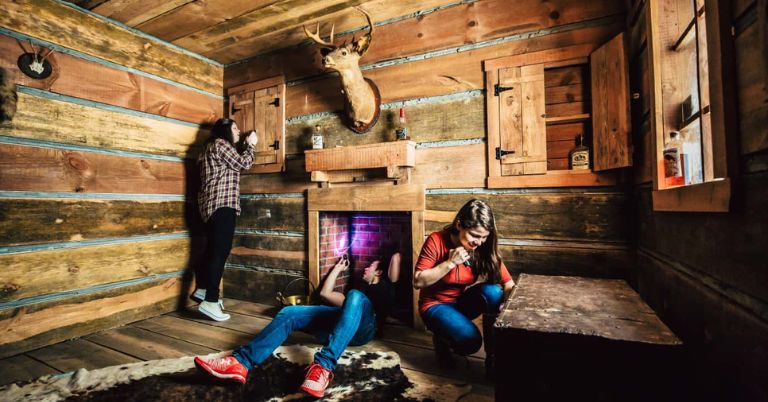 Real-world room escape games are games in which players must cooperate to discover artifacts or clues to complete a series of riddles and leave the room in 60 minutes. The Prison and The Bunker are both great rooms for teens.
When you have a booking for Teens, we add extra clues and hints to the suitable puzzles for their age. Also, there is a dedicated Game Master in each room who watches and listens to what is happening. We tell the teens to look around, figure out the clues, and work as a team to complete the mission. However, the Games Master can give multiple hints to keep the game going.
20. Go shopping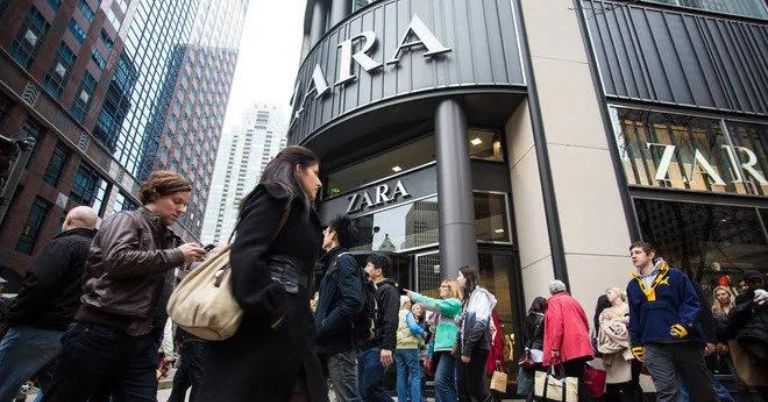 Teenagers would like to check out some of the best shops in Chicago. Independent artists from Chicago and beyond have contributed to the design of this stylish t-shirt. The company's West Loop offices host a pop-up shop where they may occasionally find special offers. For preteen and adolescent females, there's Frankie's on the Park in Lincoln Park, which has a chic selection of clothes.
Teenagers will find main shopping areas with classic major businesses on Michigan Avenue (approximately a mile of walking/shopping from the Chicago River to Ohio) and State Street (about a half-mile) between Randolph and Adams. Teens will also find high-end and value stores on Michigan Avenue, whereas State Street is more value-oriented. And it could be the last top thing to do in Chicago with a teenager.
---
Latest Posts:
---
How do most teenagers spend their free time?
It's not always easy for teenagers to find fun things to do. Teenagers usually have fun by going to a museum, getting free stuff for their birthday, going for a walk, and so on. Reading a teen book, learning to draw, or working on other arts, Pack a picnic lunch, go-karts, or garage sales, and have a sleepover with some friends.
What is the most well-known thing in Chicago?
As the third-largest city in the US, Chicago has many top things to do in Chicago with a teenager. Some of the most popular items in Chicago are the freezing winters and endless summers, the world-famous music festivals (Lollapalooza, riot fest, pitchfork music festival), the world-class museums (Art Institute of Chicago, Field Museum of Natural History, Adler planetarium), the Chicago River, Chicago-style food, and the unique architecture (marina City, Willis Tower, the Wrigley building).
What can I do with my teen to have fun?
You can do things with your teen daughter like run errands, go shopping, cook, eat out, work out, get pampered, be creative, learn, go to events, or travel. But if your son is a teenager, you can cook and eat together, walk the dog, play cards, go to a concert or music festival, and more. Go jogging.
What do most teenagers do on weekends?
The typical weekend activities for teens include hanging around at home, reading books and playing video games or computers, going to the movies around the holidays, bowling, hiking, and joining sports teams or clubs. Other times, they visit the mall or a location with video games, skeeball, or miniature golf, or gather enough buddies to play basketball, baseball, or volleyball.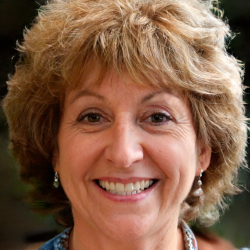 Latest posts by Suzy Prichard
(see all)