Philadelphia is a city that's rich in historical sites and landmarks that are related to America's fight for independence. Aside from all the historical sites, there are a number of top teen activities in Philadelphia. Here are the 20 great activities to do in Philadelphia for teenagers.
1. Independence National Historical Park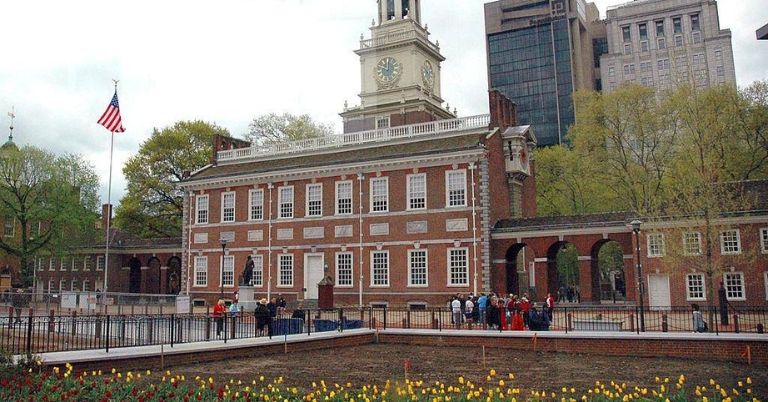 A park is the perfect place for teens to hang out. Not only will you get to learn about the history of American democracy, but you will also get to do a lot of activities in the park. Some highlights in the Independence National Historical Park are the Liberty Bell, Independence Hall, Benjamin Franklin Museum, and many more. A perfect place for teenagers to spend their time while learning history.
As a park, it is full of events too. Many semifinal events take place in the park, giving teenagers many activities to do besides visiting historical sites located around the park. However, before you decide to have a picnic here, it might be best to ask the park authorities before doing such a thing.
2. Try Philly Cheesesteaks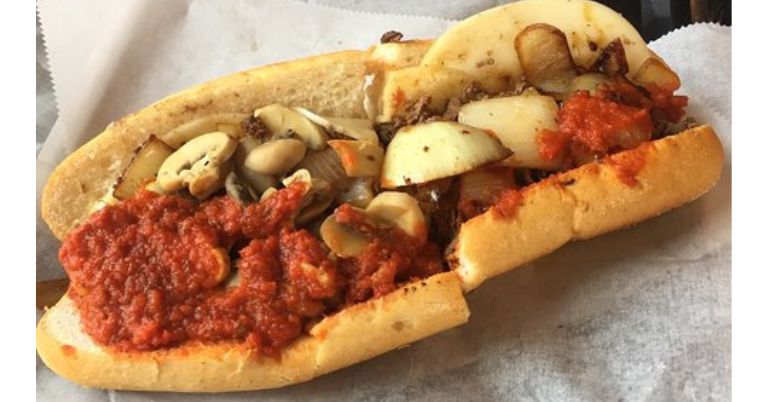 Philly cheesesteak is a popular regional fast food. As you and your friends stroll around Philadelphia, stop by at a local food truck, steak shop, deli, or even some pizzerias to have a cheesesteak for your meal. These delicious cheesesteaks are made from thinly sliced pieces of beefsteak and melted cheese in a long hoagie roll.
Any foodie, teenager who does food vlogs, or just wants to grab a bite should definitely try the Philly cheesesteak while visiting Philadelphia. You can buy it anywhere and eat it on the spot or take it with you while you explore the rest of Philadelphia. This is one of the teenagers' favorite snacks to have while on the road.
3. The Oval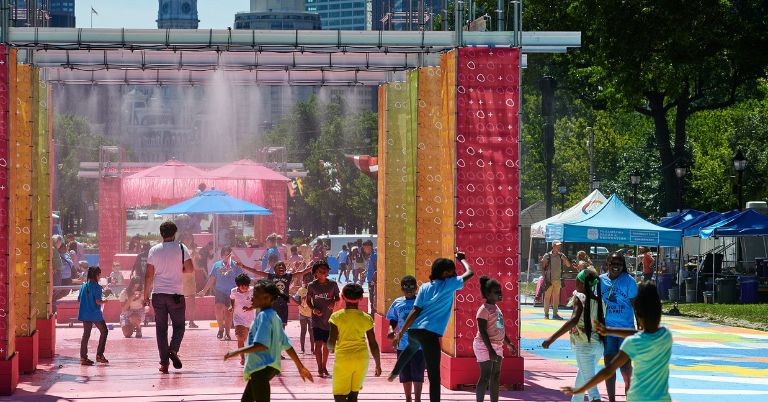 An outdoor venue where teenagers can hang out and have a great time. One of the top activities for teens in Philadelphia is to hang out in a venue and play board games with their friends at the OA. Stop by after a long day of walking and exploring to relax. If you are wondering what to do in Philadelphia that doesn't make you too exhausted, then you should definitely check out the Oval.
teenagers who like playing board games, having drinks, or just lazing around while still enjoying what Philadelphia has to offer. The oval is a great place to hang out for teens, especially with the fact that there is a local beer garden. Visit the oval for a calm and entertaining time.
4. Franklin Square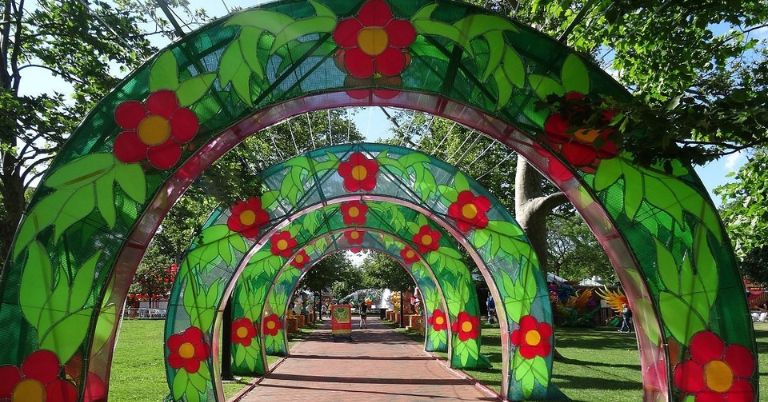 Franklin Square is a park in Philadelphia that features the Parx Liberty carousel, mini golf, and SquareBurger. This park is the Center City's favorite playtime oasis, you and your friends will have a great time here. From playing mini golf, having a meal, to taking pictures for your social media as this park has a beautiful 180 year old fountain.
For teens who want a spooky adventure, there are also some spooky elements from six to nine at night. This will set the mood for some activities that you and your friends would like to plan. The park's attractions are the Chinese lantern festival, Franklin Square fountain show, and Spooky Night from six to nine.
5. Shane Confectionery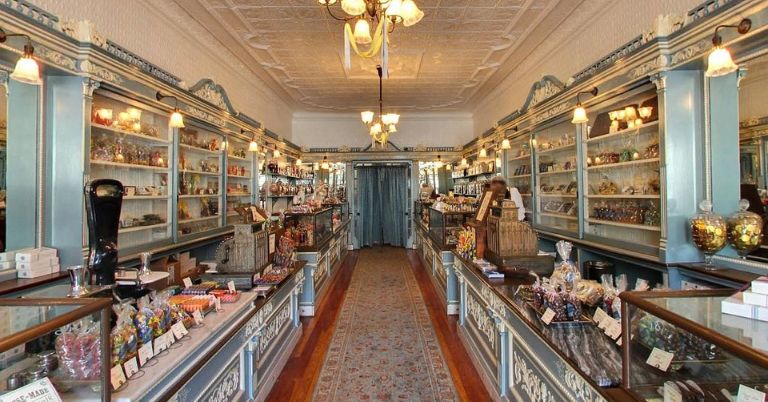 In case you didn't know, a confectionery is a place where candy and other sweets are stored. The shane confectionery is the oldest confectionery in the United States, so this is the perfect place in Philadelphia for teens to visit. This is one of the top teen activities in Philadelphia, as you can stop by for some sweets and try out many of the treats that are made here.
The candies here continue to be made on-site with locally-sourced ingredients, special seasoning, and Aside from the candies that are made on-site, there's also a chocolate cafe that's been open since 2014. You can also learn an illustrated history of cacao while drinking chocolate and brewing infusions. This is a perfect spot for any teenagers that want to hang out while enjoying some sweet snacks for their sweet teeth.
.
6. The Rocky Statue and the Rocky Steps
Whether you're a teenager who has watched the movie Rocky or not, you definitely have heard the Rocky training montage theme. If you have watched Rocky, then you should stop by here and take a picture with your best Rocky impression. Any movie lover will want to see this place as it is one of the classic scenes in the movie. There are the steps that Rocky ran up for his training and the statue of Rocky.
This landmark is basically a tribute to the famous fictional heavyweight champion in the form of a bronze statue. This is a perfect place for teens to visit and make the most of their time here by taking pictures, enjoying the scenery, and strolling around the place. Not all teens may have watched the movie, but they have definitely heard about Rocky.
7. One Liberty Observation Deck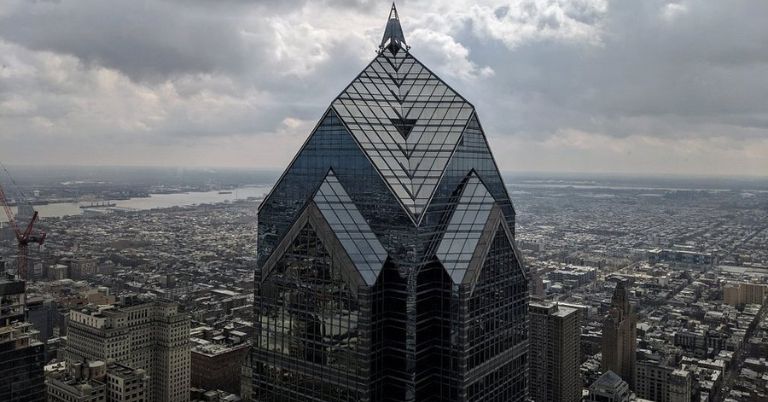 Another one of the top teen activities in Philadelphia is visiting the Liberty observation deck. It's one of the most breathtaking experiences you and your friends can have. This observation deck gives you the best view of the whole city from above. You will also get to learn about Philadelphia's rich history and culture.
The liberty observation deck is definitely one of the best places for teens to take photos especially for teens. Take a look at the historic Philadelphia skyline from a one-of-a-kind vantage point. This is definitely one of the best places to visit.
8. Check out the University of Pennsylvania
If you happen to be looking for a university to study at in the future, try checking out the University of Pennsylvania. This university also accepts visitors on Locust Walk, which runs through the university. A tour for prospective students is led by the admissions office, but other than that, you can just wander around freely. There's also a picnic site on the Locust Walk.
If you are a teenager who is interested in studying at the University of Pennsylvania, then try checking out the university's website and booking a tour for prospective students. The University of Pennsylvania has a wide variety of majors for you to choose from. This makes the trip to the university much better as it offers a great time to hang out while preparing you for your future.
9. Go to the Love Park
The perfect place for teens and their loved ones, this is also one of the top activities for teens in Philadelphia. Try bringing your loved ones or even your crush here to explore the park. The love park is also known as the JFK Plaza, and is home to the iconic love statue by Robert Indiana. The statue is the best place to take pictures and post them on social media.
This park also offers green areas, a fountain, a walking path, and seating, which will be perfect for a romantic time in the park. Not to mention the park even has a visitor center which makes it even more convenient. The perfect place for any teenagers who would like to spend a romantic time in Philadelphia.
10. Philadelphia Distillery Trail
Book a tour of the Philadelphia distillery trail to have some fun with your friends. It goes without saying that you must at least be 21 years old to be served alcohol here. Whether you're a fan of liquor or simply looking for a way to explore upcoming Fishtown and Kensington, the Philadelphia distillery is a worthwhile visit. Just make sure to fill yourself with food from some of the nearby restaurants as you continue on your exploration.
As each distillery has its own identity, you should stop by at some of Philadelphia's greatest distilleries to try out their unique drinks. The history of these distilleries dates back during prohibition. Philadelphia was a domestic distilling capital, home to whiskey producers. The distillery trail is the perfect place for teenagers to have a drink with their friends.
11. Old City Historical Walking Tour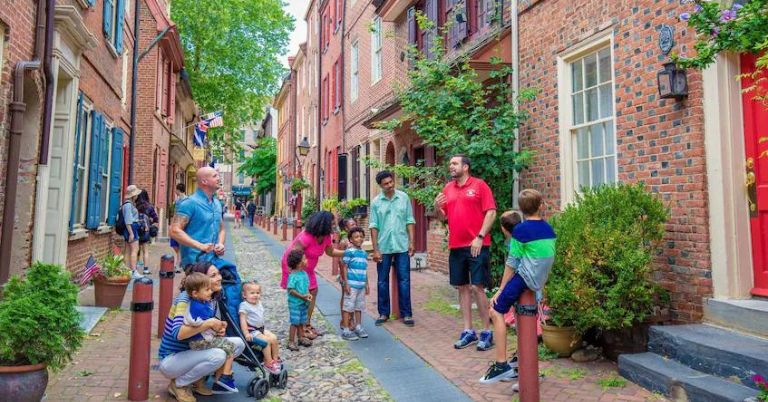 This self guided tour of Philadelphia's old city is one of the top teen activities in Philadelphia. The old city tour tells you the great history of the United States through its many outstanding historic places, from the tale of the Liberty Bell to the legend of Betsy Ross. Exploring history with your friends here is the best activity to spend your time in Philadelphia.
This old city walking tour takes you through the historical landmarks of American independence in Philadelphia. Independence Hall, Liberty Bell, and Christ Church Burial Ground are even on the list of the tour. This will be worth your time especially when you have a lot of time to kill.
12. Dark Philly Adult Night Tour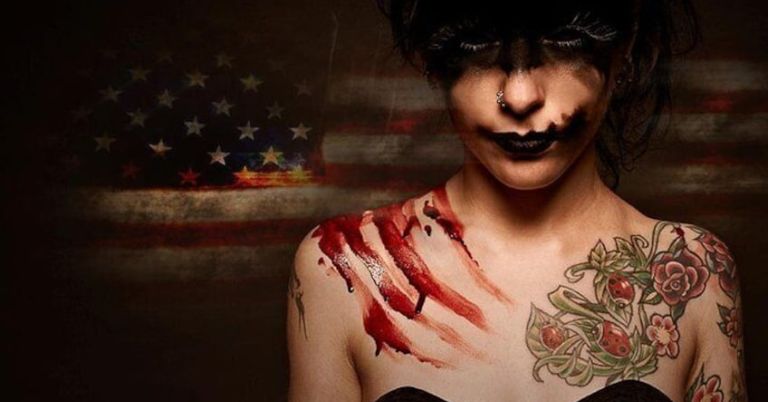 Another one of the top teen activities in Philadelphia is taking a tour to see the dark side of Philadelphia. This adult tour uncovers Philadelphia's R-rated sites and stories, not suitable for children. There will be spooky stories about vampires, pirate ghost ships, and haunted attractions. A great place to visit with your friends, especially for those who like horror themed activities.
These haunted attractions are varied from historical sights that shows torture, executions, and red light district to ghost sightings. You will also learn from an expert guide who is a professor. The tour is perfect for teenagers who just want to have an eventful night in Philadelphia.
13. Philadelphia Segway Tour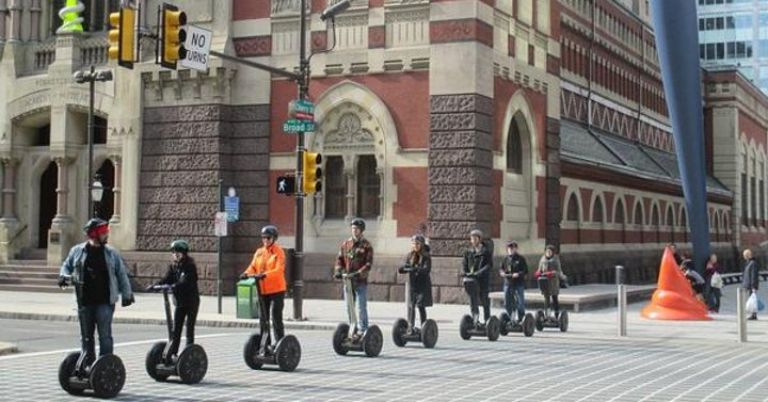 You can take a tour around Philadelphia using a segway. It is one of the best teen activities in Philadelphia. It's even better if you can ride with your friends, making the tour much more entertaining. It's also one way you can visit the landmarks here in Philadelphia. You can tour the National Historical Park Pennsylvania, Independence Hall, and stop by for a meal with your friends.
You have the option to choose whether you wish to do a tour of the city, the murals around the city, or a cheesesteak tour. For additional information, we really advise you to check out their website called "Philly by Segway" before booking a tour. It's also important to know that you must be at least 18 years old to ride the segway; otherwise you must be accompanied by a teenager who is 18 years old.
14. Revolutionary Tour in Valley Forge
The perfect teen activity in Philadelphia is the American Revolution tour in the Valley Forge. This half-day tour is one of the most significant sites of the American Revolutionary War. On this tour, you will be provided with a tour van that will take you and others to Valley Forge, where your guide will also tell stories of the Continental Army preparing for war.
You can expect to stop by at the Valley Forge National Historical Park, pass by the National Memorial Arch, the Washington Memorial Chapel, and the boathouse row. I passed all these historical sites while taking pictures and learning about history. It's the perfect place for teenagers.
15. Underground Donut Tour
Teens who love donuts will surely want to check out Philadelphia's underground donut tour. This tour, which will satisfy your sweet tooth, features the city's best donuts. Bring your friends to this tour and get a chance to try the sugary treats. The donut tour will take you and your friends to the best donut shops in the city, such as Federal Donuts, Beiler's Donuts, Dotty's Donuts, and others.
This tour includes food tasting, a two-hour tour, walking through the city and experiencing its atmosphere, and a full refund for cancellation due to poor weather or other reasons. For any teens out there, if you plan on bringing your friends on this tour, it's important to know that there is a maximum capacity of 20 participants for the tour.
16. Philadelphia Band, Brewery, Beer Garden Evening Tour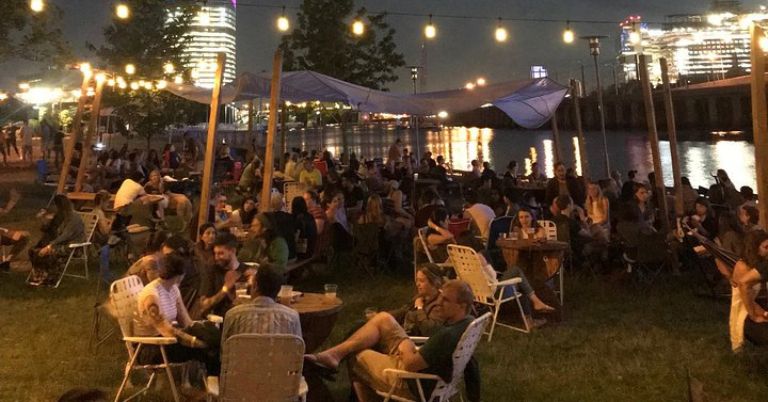 Another one of the top teen activities in Philadelphia is going on a brewery and beer garden evening tour. On this exciting pub crawl, especially for teenagers, you'll get to tour some of Philadelphia's top-rated beer gardens and breweries with your friends. Travel between locations in a special BYOB trolley, and bring drinks along to enjoy as you travel around.
A very obvious note you should know is that you need to be at least 21 years old to be served alcohol. You'll also get to listen to live entertainment from some of the city's hottest musical acts, and choose from a selection of fine wines and local brews.
17. The Ghost of Philadelphia Walking Tour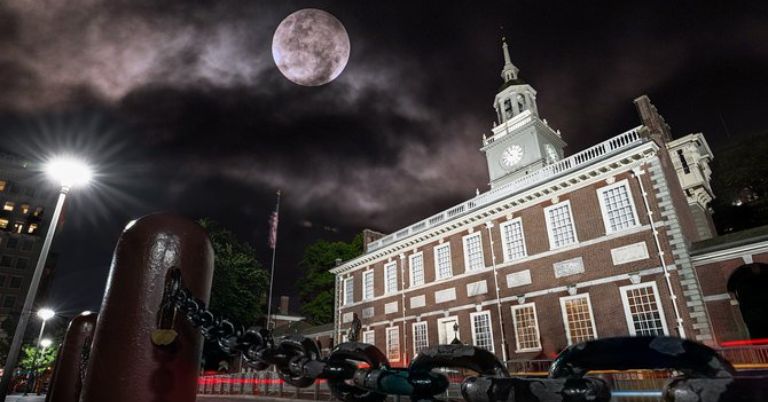 Through a candlelit walking tour, discover what lurks behind the shadows in Philadelphia through a candlelit walking tour. Invite your friends who enjoy a thrilling experience in one of America's most historic and haunted cities. The ghost tours of Philadelphia are another great activity for teens. They host public tours, private tours, and even some exclusive tours for tourist pass holders. You must make a reservation on their website if you wish to be on the tour.
The 90-minute tour will guide you and your friends through Independence Hall, Society Hill, and Washington Square, which highlight the spookiest spots in Philadelphia at night. It will tell you chilling tales as well as historical figures like Bishop White, Ben Franklin, and many more. Teenagers should definitely try out the tour.
18. Philadelphia Prohibition Pub Crawl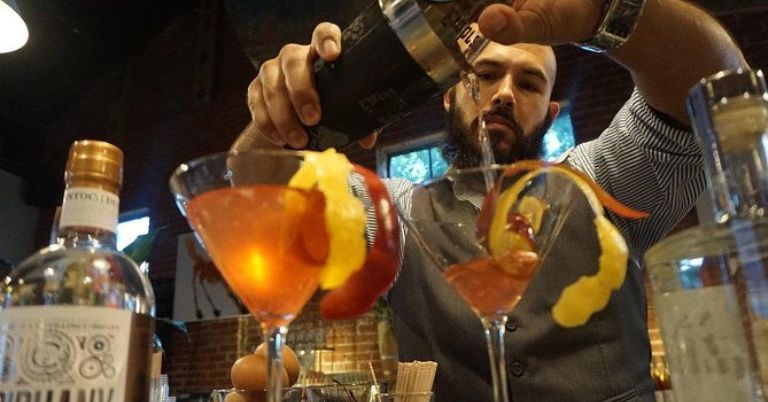 Another teenager's favorite activity in Philadelphia is a pub crawl. It includes historic and haunted Philadelphia taverns, and is best for teens who enjoy liquor and a little bit of the horror genre in the mix. There's also trivia night here for a little fun and free beer if you want to have an interactive night out. However, other foods and drinks other than cocktails will not be provided during the tour.
Your tour starts off with a historic sightseeing tour around the city, stopping at landmarks like the liberty bell and independence hall which then will move on to an education about alcohol and prohibition cocktail class, where you can savor a drink and a light snack. During the tour, you get to visit taverns with your friends and enjoy a great time drinking and socializing.
19. The Franklin Institute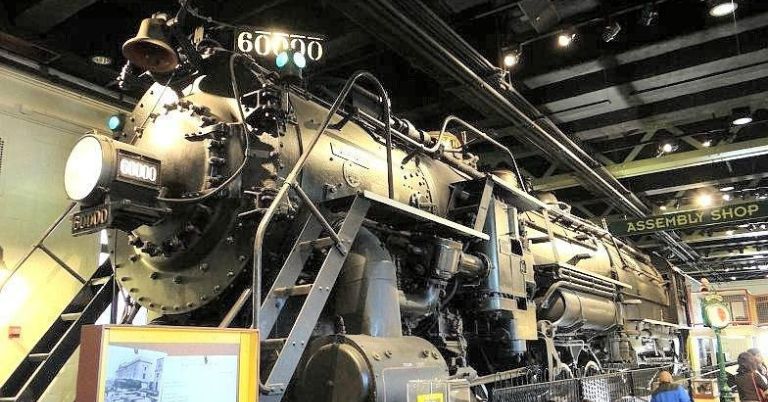 Located at the Philadelphia national historical park, you will get to see planets, stars, and even the International Space Station. For more information, you can check out their website or drop by the museum when you are here in Philadelphia. One of the top teen activities in Philadelphia is checking out the Harry Potter Exhibition. The Franklin Institute provides great science education in the form of interactive exhibits.
This institute also offers new and exciting access to science and technology that would amaze you and your friends. Not to mention, any teenager who enjoys astronomy will surely have a great time here as they provide planetarium exhibits, interactive demonstrations, and even night sky observatories with the institute's chief astronomer.
20. Barnes Foundation
Bring your friends who love art over to the Barnes foundation, which houses one of the greatest collections of nineteenth to twentieth-century French paintings. This foundation was established as an educational institution that carries out its mission by teaching and promoting art and horticulture. Every teenager who is an art enthusiast would surely love to drop by and see all the original masterpieces.
Even if you are a teenager who is not a fan of art, it wouldn't hurt to drop by and explore the world of impressionists, art, and horticulture before continuing your journey in Philadelphia with your friends. If any of your friends or you yourself are interested in learning about authentic art up close, then this is the perfect place.
What is the special thing about Philadelphia?
There are many tours at night with thriller genres. Philadelphia also has many pubs, clubs, and distilleries that date back to prohibition. Another piece of history that has close ties with Philadelphia is the American Revolution. Philadelphia is also called the "City of Brotherly Love."
Are Philadelphia people friendly?
Unfortunately, Philadelphia people are not friendly. There are Philadelphians who are typically friendly as long as you are in the right neighborhood. Just make sure you do not stray too far away from your tour group or your tour route.
Why is Philly so popular?
Philadelphia is known for its rich American Revolutionary history. There are many historic landmarks dating back to the American fight for independence. Another thing that makes Philadelphia popular is its delicious cheesesteaks.
What is the reputation of Philadelphia?
Other than the rich history, Philadelphia has a reputation for having a population of around 32% non-Hispanic black people and 44% when including Hispanic black people. It also has a great reputation for its alcoholic beverages, which were already carrying its reputation during prohibition.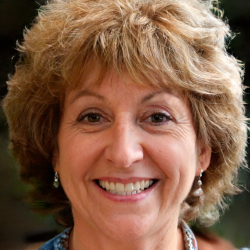 Latest posts by Suzy Prichard
(see all)