Even though it's no secret that teens and young adults love to get away on a much-needed vacation when spring break rolls around, there are plenty of spring break-approved options suitable for parents and teens to enjoy together – and we're here to lend a helping hand.
So, whether you've got a teen that wants nothing more than to spend a week or two in the sunshine, or you're mini-me is the type that prefers sightseeing, below you will find a variety of different spring break destinations that all types of teens (as well as their parents) are sure to enjoy! Just read on.
Where To Take A Teen For Spring Break: Top Destinations
Below, you will find a breakdown of some of the most popular destinations for spring break.
Each option is suitable for all the family to enjoy, or even for just some parent-teen bonding time away from the stresses of everyday, busy life.
Let's take a look at some of the top places we recommend below:
1. Yosemite
Believe it or not, one of the most popular and frequently visited places during spring break is Yosemite!
Perfect for even the hardest to impress teens, Yosemite is known for its stunning landscapes that those of all ages can enjoy and appreciate, including breathtaking rock formations seen nowhere else in the world, dizzyingly high waterfalls, and beautiful sequoia trees that are hundreds of years old.
If you decide to take a trip here during spring break, we're sure you'll be able to enjoy a full itinerary each day that ranges from hiking nature trails to swimming in the crystal clear, turquoise ocean as well as taking a drive to Glacier Point to view Yosemite Falls.
As we're sure you might already be well aware, Yosemite is home to one of the most beautiful and widely visited National Parks not only in the country but in the whole world!
Plus, Yosemite is known for being the most popular and to attract the most crowds during the summer and winter months, so visiting during the spring is a great way to experience the natural beauty that Yosemite offers without having to deal with the crowds, long wait times, queues and more.
2. Orlando
Thinking about a once-in-a-lifetime type of spring break vacation?
If you answered yes to that question, then we think that you might love paying for a trip to Orlando!
Home to the Walt Disney World Resort, Orlando is not only one of the most popular vacation destinations in the world, but it's one that can be enjoyed by anyone – including teens.
There's even Universal Studios not too far from Magic Kingdom, so you'll be spoilt for choice on what to do each day!
3. Honolulu
If you don't think that Yosemite is going to be the place to take your teen this upcoming spring break, then another place you could consider visiting is the beautiful Honolulu located in Hawaii.
Located right in the heart of Hawaii, Honolulu is the place to be if you want to enjoy a tropical vacation with your teenager and family.
Besides offering consistently great weather and plenty of sunshine all throughout the year, Honolulu offers you the chance to take an immersive vacation steeped in Hawaiian culture, history and tradition.
If you decide to take a trip down to Honolulu this spring break, you'll be spoilt for choice on things to do.
If you want a relaxed, sunshine-full vacation, you can spend the duration of your vacation down on Waikiki Beach where you'll find a plethora of powdery white sand, turquoise water and an inviting ambience.
You even have the chance to explore Hawaii's underwater world with a scuba-diving excursion offered just off the shores.
If you want a break from sunbathing, there are a variety of tourist attractions to pay a visit to, including Honolulu Zoo or the Pearl Harbor memorial. All in all?
If you've got your sights set on a sunshine getaway that your teen is sure to love, trust us when we say that you won't regret taking a trip to Honolulu for spring break!
---
---
4. Bahamas
A location that can only be likened to paradise on earth, if you want to go on an unforgettable getaway with your teen and family this spring break – the beautiful and breathtaking Bahamas will provide you with the perfect getaway to relax and recharge from everyday life!
From powdery white beaches, turquoise blue waters all the way to the kind atmosphere the Bahamas is known for, you can choose to fill your days soaking up the sun or enjoying some sightseeing.
If you're looking to get a little daring, why don't you take a trip to Blue Lagoon Island? There, you'll be able to swim with dolphins!
Of course, the Bahamas is also a popular destination for party-goers during spring break looking to live it up and catch a tan, but rest assured that if you are looking to avoid all of that, there are plenty of family friendly resorts available for you to stay at.
5. Washington D.C.
Does your teen prefer to sightsee and visit museums? If you answered yes to that question, then you might find that Washington D.C. is the perfect place to spend spring break.
Once there, you will be able to visit a plethora of museums including the Smithsonian National Air and Space Museum, take a trip to the White House to spot the president or even explore some of the great monuments in the capital.
Wrapping Up
There we have it! There are plenty of great destinations that you can take your teen this upcoming spring break, and we hope that this guide has helped you to gain a better idea of the most popular locations frequently visited during this time of year, as well as provide you with some vacation inspiration on where to head to.
The only question is, where are you and your teen going to take a trip this spring break? Thank you for reading, and happy vacationing!
---
Latest Posts:
---
If you enjoyed this post, you might enjoy our article on 'What To Do With A Teenager In Seattle'.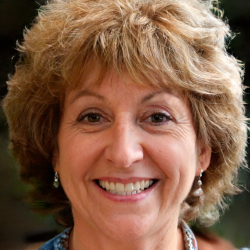 Latest posts by Suzy Prichard
(see all)