Philadelphia is full of exciting things to do, especially for young adults. While Philadelphia is mainly known for its historical landmarks, there are more than just American landmarks and museums. There are arcades, food tours, breweries, parks, and many more exciting places for young adults. Here are the top 20 fun things for young adults in Philadelphia.
1. Liberty Escape Rooms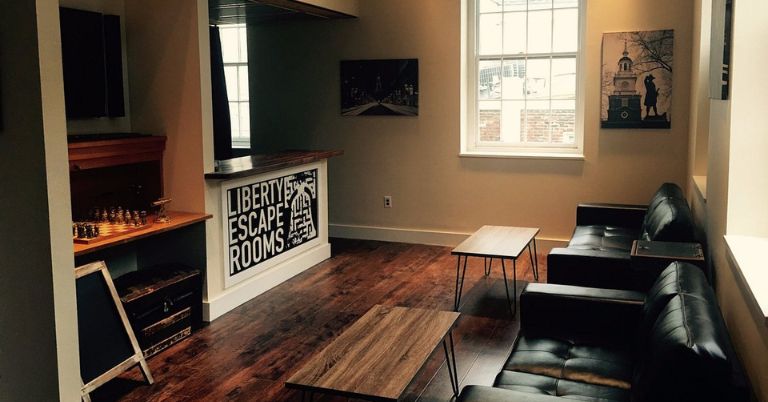 One of the fun things to do in Philadelphia for young adults is to do an escape room. The liberty escape room is one of the most popular in Philadelphia and holds the highest rated escape room in Philadelphia. The suggested duration for finishing the escape room level is one to two hours, the average time needed to complete a level.
The Liberty Escape Room creates an alternate reality that can hold about two to ten people inside the room. Not only will you be playing games, but you will also relive the most epic adventures by hearing stories about the greatest heroes in American history.
2. Cashunt Philadelphia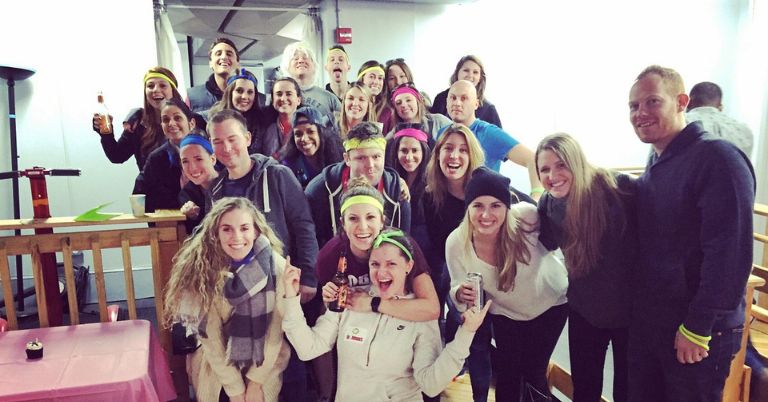 Do some scavenger hunts in Philadelphia with your friends. Cashunt is one of the top-ranked scavenger hunts in Philadelphia, bringing all the fun and laughs to everyone who wishes to have a great time in Philadelphia. Being one of the fun things to do in Philadelphia for young adults, it brings out the fun in everyone who participates. You can bring your friends or family here.
Cashunt caters to and customizes various events, from parties to casual games. The game is usually done in groups of 15 people, and you will be competing with other teams of 15. You will get to have a competitive game while touring the city of Philadelphia.
3. Check out the Helium Comedy Club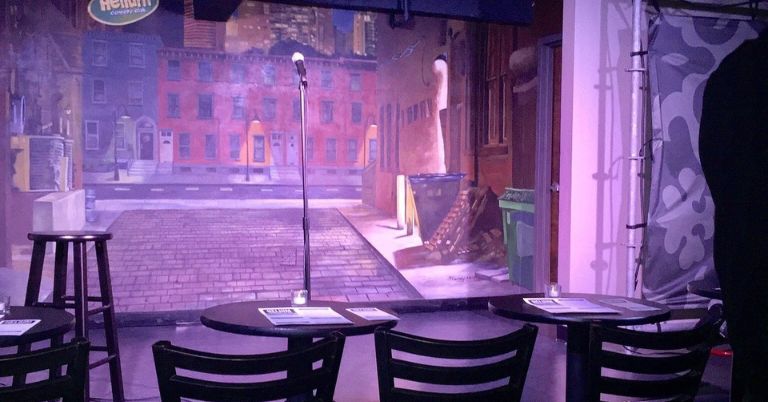 For more fun and comedic time in Philadelphia, especially for young adults, try the Helium Comedy Club. It brings joy and laughter to any young adult who is just visiting Philadelphia and wants to have a great time. While watching the comedy skits, you can have your meal or drinks. It's the best spot for taking a break while still enjoying your time in Philadelphia. You might even get lucky if a celebrity shows up during your visit.
The Helium Comedy Club is relatively small, but the staff are friendly, and the comedians are hilarious. However, not all the comedians will give you laughter, but you are bound to run into one or two comics who will give you a great experience.
4. Bury the Hatchet Axe Throwing
A Canadian activity for spending some time is now available in America, specifically in Philadelphia. You can do some axe throwing with your friends while having a snack. You will spend two hours learning, practicing, and finally square off toe-to-toe in a group tournament, throwing a 1.5 pound of metal. Any young adult can enjoy their time in Philadelphia while throwing axes and drinking beer.
You can experience the thrill of launching an axe at a wooden target and have a competitive match with your friends. A group tournament is also available if you wish to test your friend's group skills, or you can have a group tournament amongst friends for a friendly competition.
5. Rivers Casino Philadelphia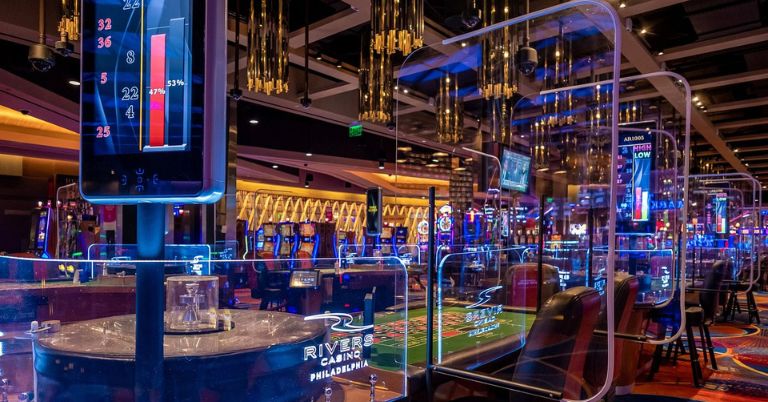 As long as you are over 21 years old, any young adult can enjoy a night out at the Rivers Casino. Being one of the fun things to do in Philadelphia for young adults, it is also a great place to dine. So this place is excellent for spending a whole day in Philadelphia. It's any young adult's dream to spend some time in a casino, take risks, and enjoy the lovely cuisine that goes with it.
With 1,891 slots, 103 table games, a 28-table poker room, and fun and unique dining options, including Hugo's Frog Bar & Chop House, Mian noodle bar, and Jack's Bar + Grill, the possibilities are endless with what you would like to do with your friends. There is also an event center where you can watch some live shows.
6. Go to the Punch Line Philly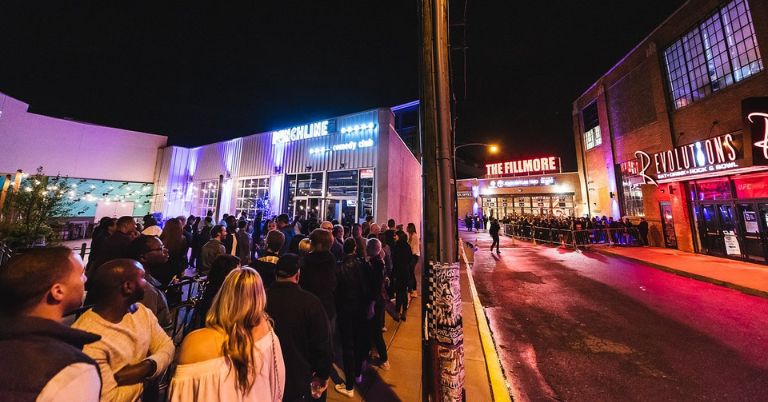 Another comedy club for any young adults looking for an entertaining time in Philadelphia. Punch Line Philly is a comedy club, restaurant, and bar. You can expect a premier comedy experience unlike any other, and it's recommended to come at night. The Punch Line Philly has VIP seating, an outdoor patio, a lobby bar, and a spectacular restaurant selection.
The perfect place for having a meal, a drink, and an entertaining night. Any young adult will definitely have a great time here. If you are in Philadelphia and unsure where to spend a great time with your friends, drop by at Punch Line Philly. Watch a live stand-up comedy show, grab a meal at the restaurant, and have a drink at the bar.
7. Take a 45 Minute Helicopter Tour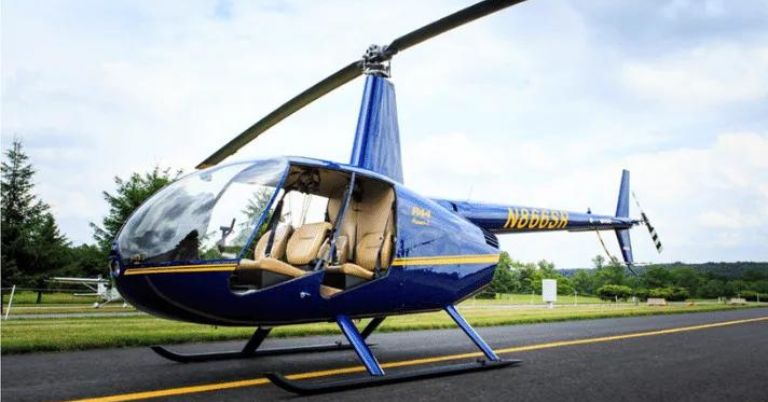 Take a helicopter tour with your friends and view the city from the sky. One of the fun things to do in Philadelphia for young adults is riding on a helicopter and flying high up in the sky while touring Philadelphia. You will be departing from northeast Philadelphia, immediately immersed in Philly's skyline's beauty. You'll soar over such amazing sights, Battleship New Jersey, Penn's Landing, and Boat House Row, all from the comfort of a Robinson R44 craft.
With a strategic cockpit dome and a guaranteed window for each passenger, the R44 is perfect for an intimate flight and unrivaled views. Book your ticket at the website and spend 45 minutes sky-visiting Philadelphia from your seat in the R44. A perfect tour for any young adult.
8. Philadelphia Brewery Tour with Lunch or Dinner
Do a brewery tour with your friends in Philadelphia. The Philadelphia brewery tour will take you to four local breweries and show you how each brewery makes its top beverages. You and your friends will try out 15 award-winning beverages and tour around the city. While touring around the city and trying out award-winning beverages, you will also get food pairings to go with your beverages.
When you decide to book a group tour with your friends, there are some essential things you should know. You can book a morning or an afternoon tour, and they provide transportation, a complimentary beer tasting, and either lunch or dinner, depending on the time of the tour. The tour will take about five hours, so if you wish to plan what to do on the day of the tour, it should be something to consider.
9. Check out the Philadelphia Obon Japanese Festival
There's also a Japanese festival called the Obon festival held in Philadelphia by the Japan America Society of Greater Philadelphia. This festival is a seasonal event, so please don't forget to check the website to see the schedule for each event. The Obon festival is hosted every year. After some setbacks due to some renovation, the Obon festival has been on hiatus for the past three years and has finally reopened in 2022.
The festival is free and open to the public, but the Shofuso, an exhibit, requires a ticket to get in if you wish to explore the place. If you want to attend the festival without exploring the Shofuso, it is still possible, and you will still get the whole festival experience. There are endless fun things to do here.
10. Go to an Arcade at Dave & Buster's
What better place to look for fun things to do in Philadelphia for young adults than the arcade? The Dave and Buster's arcade is the hottest new arcade in the million-dollar midway. The arcade is filled with fun games like the crane, a pachinko machine, a slot machine, and a Mario Cart arcade game. Don't forget to try out their American restaurant's mouth-watering, chef-crafted dishes.
Besides playing arcades and dining on American cuisine, you can watch your favorite sports team at their premium sports bar. They feature many innovative cocktails, wine selections, and more than 20 beers. Invite your friends here, especially if you want a party, as the arcade also provides a birthday event.
---
---
11. Enjoy the Tour at the Italian Market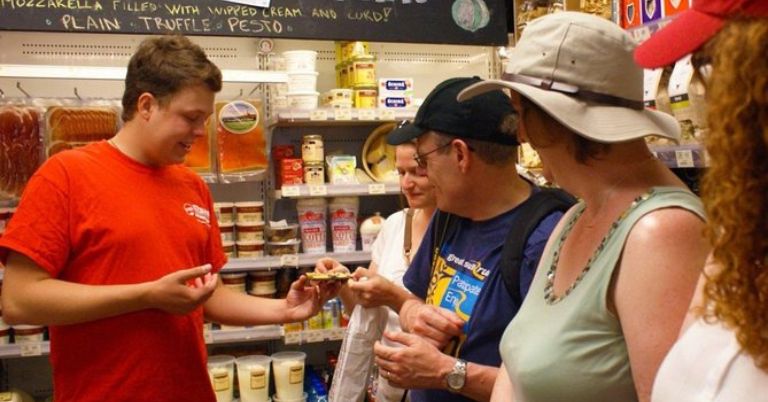 Any foodie should try the Italian market food tour. You will get to shop for fresh produce while you and your friends are here and try out some of the most significant local goods they sell in the market. Book a walking tour on the website with your friends and tour around the Italian market. Bring your friends who are foodies because they will enjoy the tour. The tour will provide a guide who will help you get around and experience the best of the city.
You will have a guided stroll through the streets of South Philadelphia, with its bakeries, markets, and gourmet specialty food stores. During the tour, you will sample authentic Philadelphia foods, like the world-famous Philly cheesesteak, the city's signature sandwich, and local farm fare.
12. Join a Chinese Lantern Festival in Franklin Square
If you happen to be planning on strolling around Franklin Square, try to check out the Chinese lantern festival. Enjoy a variety of Chinese cultural stage performances, including contortion, acrobatics, a Sichuan tradition in which a performer changes a series of masks almost instantaneously with just a subtle movement of their hand or fan, martial arts, folk dancing, and more.
Young adults here can grab a beer at the dragon beer garden and other themed specialty drinks such as the green tea cocktail, pink lady, and Peking gin and ginger. Experience several Chinese dining options here, like steamed buns, chicken satay, and seaweed salads.
13. Haunting Stories and Legend Outdoor Games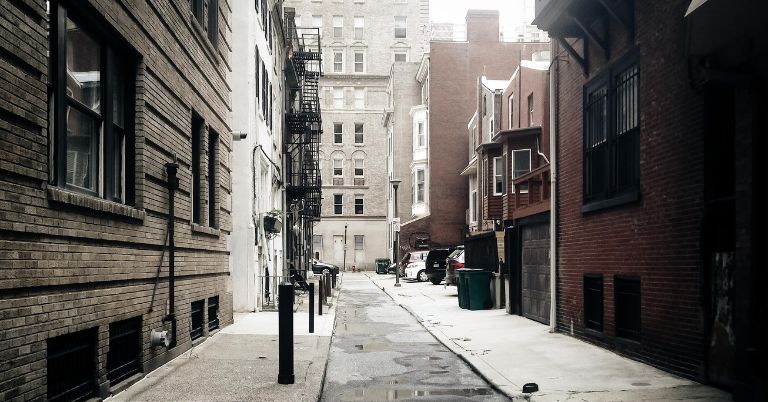 This event is perfect for any young adult that enjoys a horror-themed game. The event will allow you to listen to real-life haunting stories in Philadelphia, play games such as participating in mysterious challenges, and visit creepy buildings, monuments, and verifiable ghost sighting hotspots. Go with your friends to enjoy your time in Philadelphia and experience a great time together.
You can expect interactive activities, mainly puzzles, riddles, and many more. While playing the game, you will also listen to exciting stories about famous and hidden places in the city. This storytelling experience will coincide with where you will participate in the activities.
14. Le Cat Cafe
A cat cafe is a great place for a young adult to visit while you are visiting Philadelphia, as long as you are not allergic and don't have a grudge against these annoying, cute, furry little creatures. Help yourself to some free coffee and tea while spending time with the cats roaming around the cafe. However, they will charge you for the next hour if you want to spend more time in the cafe.
The cat cafe also has a fantastic adoption program where you can adopt a cat from the cafe you wish to care for the rest of its nine lives. You can choose whether to adopt it at the cafe or on its website. You won't be able to adopt and pick the cat up on the same day as some background checks, and administration need to be done.
15. Try Drag Racing on Maple Grove Raceway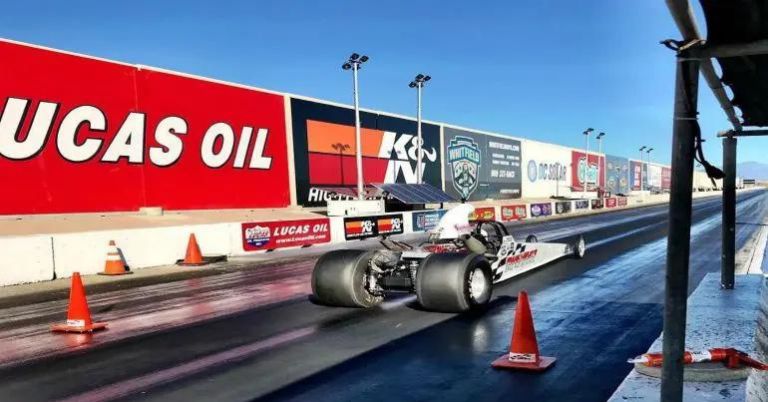 Young adults should do some drag racing on Maple Grove Raceway. Challenge your friends to a competitive race on the track. Drivers receive classroom, in-car, and on-track instruction from professionals who have won NHRA competitions. This is one of the best places to visit for any young adult looking for an entertaining time in Philadelphia. The best part is that you don't need to have any experience of dragging races here.
Book your reservation on their website. The experience includes a tournament-style elimination contest, a classroom taught by real professionals, and your SFI-approved helmet, collar, gloves, arm restraints, and a FULL SFI 3.2A/5 racing suit for the race. It's one of the fun things about the raceway.
16. Take a Photo in Longwood Garden
The Longwood Garden is a photogenic place. It is the perfect place for young adults who want to take pictures and post them on their social media, or even a location to make your video content. Besides taking pictures and videos, you can also explore the garden, enjoy glimpsing the flowers blooming in the garden, and enjoy a piece of live music in the beer garden.
It gets better at night since the garden is filled with a breathtaking light field with 18,000 illuminated bulbs stretching across the Large and Small Lake landscapes. You will have an extraordinary view at night. A young adult with a talent in photography would love this place.
17. Visit Candytopia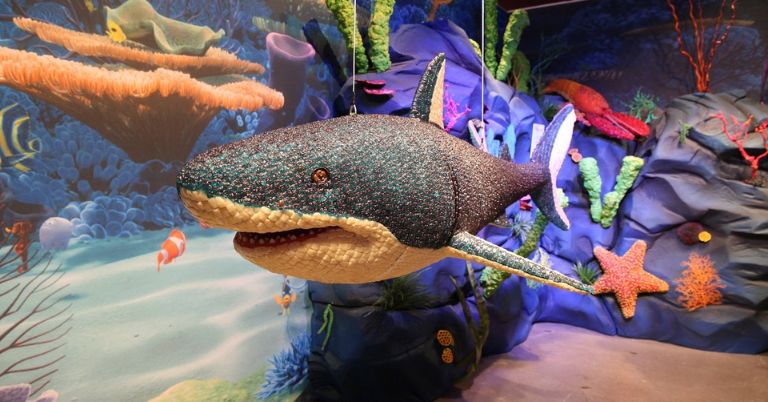 Candytopia is a famous confectionery in Philadelphia. Young adults would love to explore the sprawling sanctuary of confectionery bliss. With your friends by your side, you will taste the vibrant colors and flavors of your favorite sugarcoated delights across over a dozen environments, from flying unicorn pigs to a marshmallow tsunami. It gives a Willy Wonka candy factory kind of vibes.
Every room is a sugar rush and will also be filled with children, considering many parents will bring their children to the confectionery. Book your ticket at the confectionery's website, granting you access to the confectionery and free candy samples.
18. Stop By Frankford Hall for a Meal and Beer
Frankford Hall is a German restaurant in Philadelphia. Any young adult that loves German beer, sausages, and Bavarian pretzels should stop by Frankford Hall for a bite. The Frankford Hall nails the perfect balance between charm and edge, embodying a true Teutonic spirit-raising with a modern twist. You can also have a friendly table tennis match with your friends here.
Enjoy some of the best German favorites here, such as bratwursts served with sauerkraut, schnitzels, rotisserie chicken, spätzle, and fries with curry ketchup with your other friends. It's a restaurant where young adults get to feel like they're touring Europe.
19. Visit Fairmount Park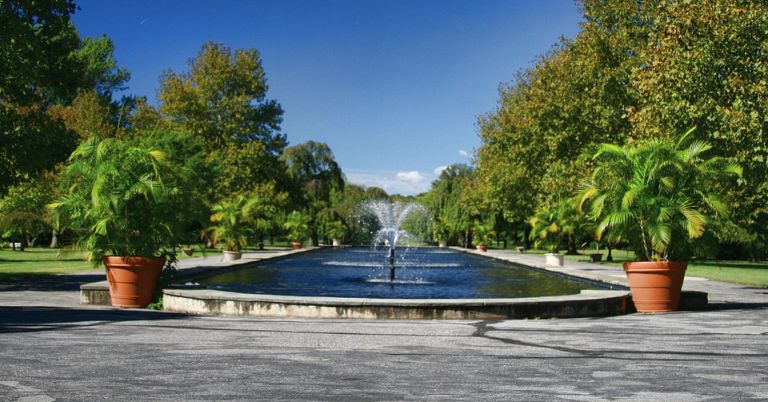 Fairmount park is among the best places for young adults to hang out and do some fun things in Philadelphia. Whether you are just hanging out, jogging, or even looking for a place to have a picnic, you should try to go to Fairmount Park. There is so much to see here, and you can wander here from the Shofuso after attending the Obon festival. It could serve as a resting spot after a fun time at the festival.
There's also a trail for off-road cycling, deep-woods hiking, and horseback riding for fun things to do here. You can also take a picture at the fountain and post it on social media. There are two outdoor concert venues too, and if you are lucky, you will get a chance to see some of the biggest names in music perform.
20. Grab a Meal at John's Roast Pork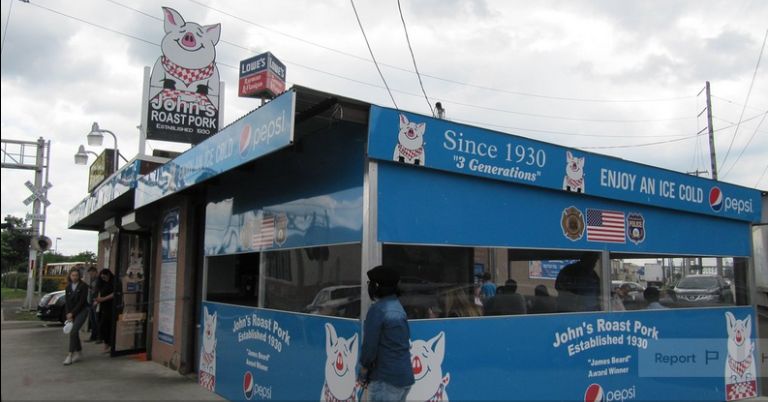 A great place for young adults to find some of the best pork in Philadelphia. John's roast pork is fast food joint in Philadelphia that serves a delicious roast pork sandwich seasoned according to an old-world family recipe. Other than roast pork sandwiches, they also serve a wide variety of sandwiches such as a meatball sandwich, chicken cutlet sandwich, Philadelphia's iconic cheesesteak, and many more.
You can check their website for the menus and reviews. Many have given positive reviews, from complimenting the roast pork sandwiches and the cheesesteaks. These two sandwiches are some of the best-selling sandwiches in Philadelphia, so they are the recommended sandwiches to try.
---
Latest Posts:
---
What is Philadelphia famous for?
Philadelphia is primarily famous for its historical landmarks. The cheesesteaks are also an iconic food here. Parks and museums are spread all around the city. You can always find a museum on every corner with a piece of American history.
How do I spend a weekend in Philadelphia?
Join a tour with your friends. Philadelphia has many walking and food tours for groups of people. You can also have a great time relaxing at the bars, parks, and restaurants. Consider attending some festivals held in Philadelphia, considering there are many festivals at some of the landmarks that can be found in Philadelphia.
Where should I not go in Philadelphia?
Other than the Center City of Philadelphia, it is already considered dangerous and recommended that you not go to these places. Such places are the South, North, and West Philadelphia. You should only visit these places if you are part of a tour group.
What should I wear in Philadelphia?
Any comfortable clothes, such as jeans and a short-sleeved shirt, will be acceptable to wear in Philadelphia. Nothing too flashy, as in Philadelphia, you will be roaming around the city with the tours and parks.
Latest posts by William Niocolas
(see all)