Philadelphia is one of the most historical places in the USA and a holiday destination for more than 30 million people each year. There are countless options for entertainment, like parks, dining, shops, museums, and many more. While it is relatively easy for adults to find their entertainment, you might wonder if there are things to do in Philadelphia with a 13-year-old.
Rest assured, because Philadelphia will pamper you with fun things to do with your teens. But if you are looking for the answer, we have compiled a list of 20 recommended activities to do with a 13-year-old in Philadelphia. Check them out and see which ones suit you best!
1. Learn about wildlife animals at Philadelphia Zoo (view map)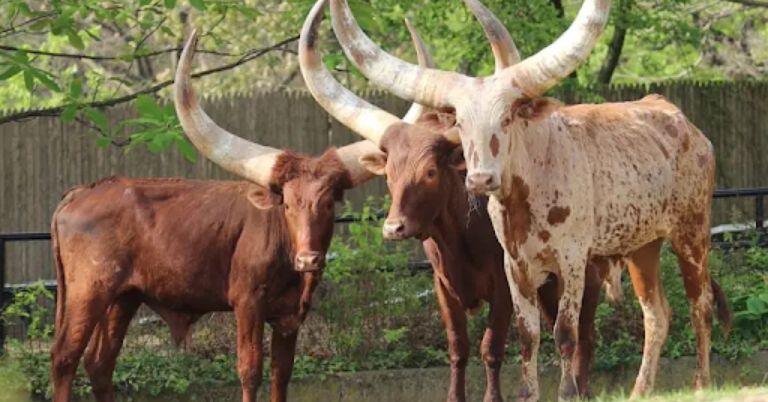 Home to more than 1,700 rare and endangered animals, Philadelphia Zoo is a place where 13-year-olds can witness the diversity of our world. Opened on July 1, 1874, the Philadelphia Zoo became the first zoo in the USA.
The staff at Philadelphia Zoo takes care of their animals very seriously, so you and your family can watch them in their most delicate habitats. They also inspire visitors to be more aware of their surroundings with their conservation projects.
Furthermore, there are food stalls, rides, and attractions to entertain a 13-year-old at Philadelphia Zoo further. So, go and book your ticket here. In addition, you can visit the Philadelphia Zoo at 3400 W. Girard Avenue every day from 9.30 a.m. – 5 p.m. To go there, we highly recommend you to purchase tickets in advance. 
2. Have fun at Franklin Square (view map)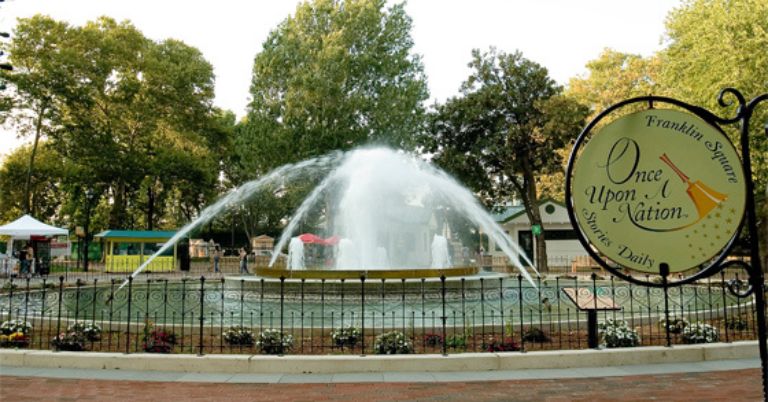 One of the oldest parks in Philadelphia, Franklin Square, has everything for your amusement. A laid-back space or mini-golf area for parents and accessible year-round playgrounds. These are one of the things to do in Philadelphia with a 13-year-old.
You can also watch their fountain show at the park's center from noon on. And if you are hungry, SquareBurger offers delicious meals that you can enjoy.
Moreover, Franklin Square is located at 200 North 6th Street. While the entrance to the park is free, the rides are pay-as-you-go. You can click on this link for more detailed information on the ticket price, hours of operation, and requirements for the attractions.
3. Learn how to create a better place in Nature at The Academy of Natural Sciences of Drexel University (view map)
Visitors to The Academy of Natural Sciences of Drexel University are encouraged to make a beneficial impact. Give your 13-year-old nature enthusiasts the perfect opportunity by visiting this museum!
When visiting The Academy of Natural Science at Drexel University, you can see many exhibits from ecosystems around the world. From the dinosaur era to the more recent years, your kids can learn more about prehistoric animals.
Visit the museum at 1900 Benjamin Franklin Parkway. They are open from Wednesday through Sunday, 10 a.m. to 5 p.m. If you wish to book the ticket online, you can go to their page. Check their website to see what exhibits are open and what are closed. 
4. Greet the greeneries at Morris Arboretum (view map)
Here is another natural attraction to better understand our environment. John and Lydia Morris were pioneers who loved art and gardening. Upon arriving at Morris Arboretum in their Sculpture Garden and Garden Railway, you will witness the proof of the statement. 
You and your 13-year-olds will be presented with the beautiful arrangements of the garden, the unique sculptures, and the art installations. Also, we recommend taking pictures and videos with the background of stunning blooms while wandering around. The Morris Arboretum is based at 100 E. Northwestern Avenue. They are open on weekdays from 10 a.m. to 5 p.m. and on weekends from 9 a.m. to 5 p.m.
5. Chill at Sister City Park (view map)
The next thing to do after exploring Philadelphia is to pack your lunch and picnic blanket and head to one of Philly's prized parks, Sister City Park. Bask in the warm morning or afternoon sunlight, enjoy the view of Philadelphia's skyscrapers and busy bees, and be playful in the park's uniquely designed fountain. Or, if you are not feeling like going for a picnic, drop by Sister City Cafe, where your kids devour the snacks and coffee.
There are events like live music and art exhibitions every week that 13-year-olds can indulge in. Browse through the events on their website here. You can visit Sister City Park from as early as 6 in the morning to as late as 1. Find them at 18th Street and the Benjamin Franklin Parkway.
6. Treetop Quest Philly (view map)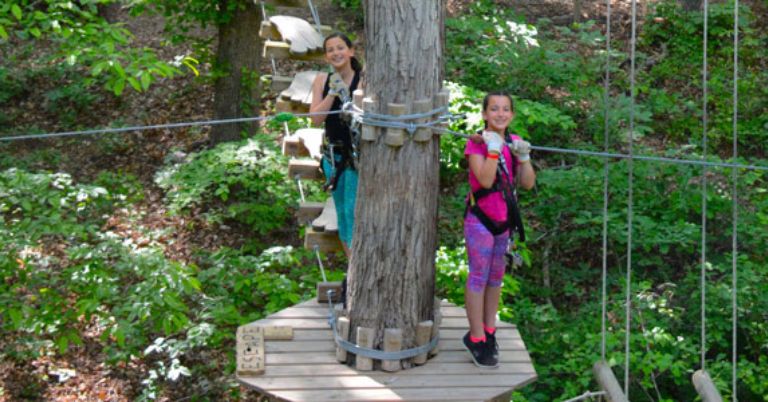 For adrenaline junkies, this is the place where you can find challenging things to do. They offer five courses, from the easiest to the most challenging. For 13-year-olds in Philadelphia, taking their level 3 or 4 courses is recommended. There are more than 60 obstacles and zip lines for you and your family to conquer. 
Regarding safety, you don't have to worry because the staff is always ready to ensure you are protected while having fun. Before you visit Treetop Quest, you are advised to bring your own gloves. If you don't have one, you can always purchase them at check-in or when you make the reservation online. Treetop Quest is located at 51 Chamounix Drive.
7. The African American Museum (view map)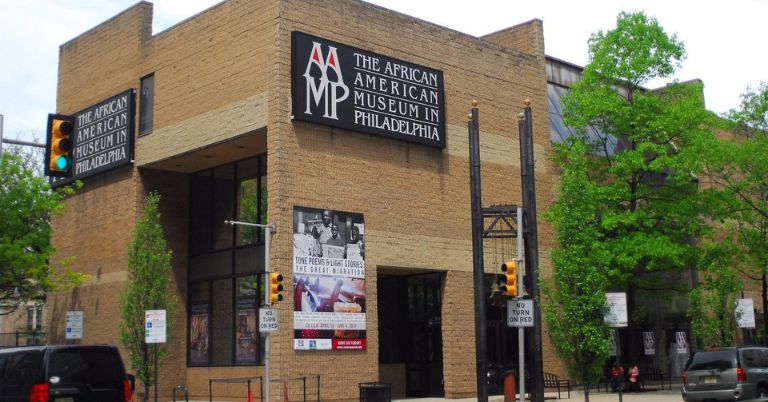 Visiting the African American Museum is one of the most valuable things to do in Philadelphia with a 13-year-old. Teens can appreciate the diversity in society by roaming around the four galleries and one auditorium to learn about African American people dating back to pre-colonial days.
On the second Saturday of each month, The African American Museum holds a fun day for families. The activities included are hands-on exhibitions, music, playing performances, and many more. Take this chance to make your visit even more memorable. 
The museum is located at 701 Arch Street. They are open from Friday through Sunday, with four-time slots each day. Check out their website to purchase the tickets and see the time slots.
8. Learn about maritime history at Independence Seaport Museum (view map)
What screams "awesomeness" more than climbing aboard the Cruiser Olympia, the oldest steel ship afloat? Every 13-year-old in Philadelphia, mainly marine enthusiasts, will definitely say that this is one of the coolest things to do.
With its vessel, submarine, interactive exhibits, and boat-making workshop, Independence Seaport Museum is educating visitors about the significant impact of Philadelphia's rivers on society. ISM is accessible at 211 S Christopher Columbus Boulevard daily from 10 a.m. to 5 p.m. The admission tickets include all the exhibits except the Submarine Becuna, an available add-on once you purchase the ticket.
9. Rekindle history at Betsy Ross' House (view map)
Join in rekindling the inspiring life journey of Betsy Ross, who first sewed the American flag. Learn together while touring the original building in which the legend herself resided many years ago. With its 18th-century feel, your kids will feel like they are time-traveling to where Betsy Ross was still actively running her upholstery business. 
Betsy Ross House is built at 239 Arch Street and can be visited every day from 10 am to 5 pm. You can opt-in to the self-guided tour or audio tour. Check their website to see the ticket price. 
10. Play your mind at the Museum of Illusions Philadelphia (view map)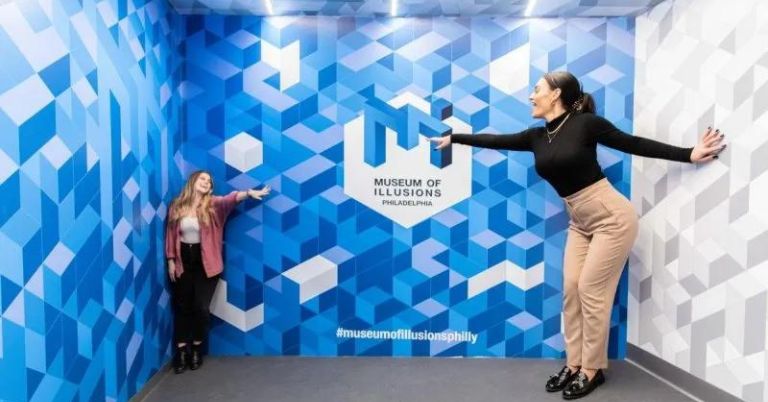 Trick your mind by visiting the Museum of Illusions Philadelphia. Choose from over 60 exhibitions, take some pictures, and upload them to your social media for memories. Any 13-year-old will not want to miss this opportunity to show off their fantastic experience at the Museum of Illusion Philadelphia to their friends.
For teenagers who enjoy more challenging things to do, the museum provides The Smart Playroom. There are game choices that will activate every part of your brain. The Museum of Illusion is located at 401 Market Street and is open daily. Check out their website to see the operation hours and ensure your entry by purchasing the ticket online here.  
---
---
11. Skate at Paine's Park (view map)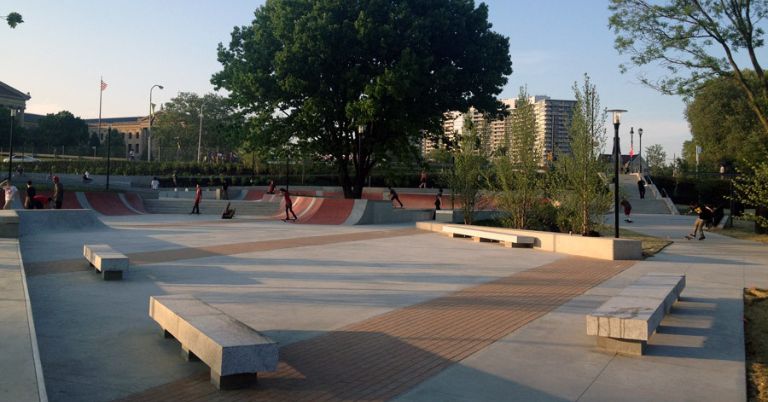 13-year-old skaters looking for some things to do are welcomed at Paine's Park. The 30.000 square foot area is decorated with obstacles for those who want to hone their skills or have fun. Paine's Park was built as one of the substitutes for Love Park, where skaters of the older generation hung out and showed off their skills.
Thus, you will be able to experience a sense of past sentiments. This park is located at Martin Luther King Jr. Drive and Benjamin Franklin Parkway. So, for parents who want to tag along, there is a footpath you can explore while enjoying the view of the dazzling Schuylkill River.
12. Bassets Ice cream (view map)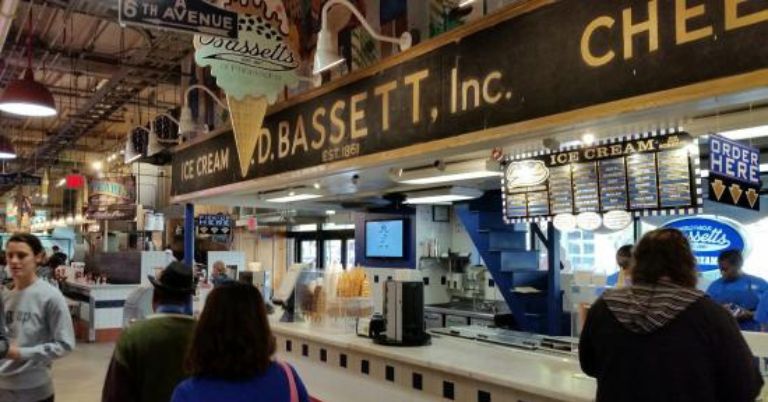 Wonder what other things to do next? Pay a visit to Bassets Ice Cream! Choose from more than 30 iconic flavors, classic or unique ones. There are also options for people who are allergic to nuts and gluten. So, if your kids are one of them, you can simply opt for the choice.
Before taking your 13-year-olds here, check out their website to decide on the flavors so they aren't overwhelmed upon arriving at their counter. Bassets Ice Cream is located in Philadelphia's main culinary attraction, Reading Terminal Market. You can find their store at 45 North 12th Street. They are open every day from 9 a.m. to 6 p.m.
13. Eat and witness the historical change at The Bourse Food Hall (view map)
While Bassets Ice Cream gives you a sense of the old time, the Bourse Food Hall is a more modern building that houses more than 20 food and beverage vendors. Although the food hall is new, the building is not. The Philadelphia Bourse used to host almost all kinds of business exchanges from 1891 through the 1960s.
It was renovated multiple times until 2018, when The Bourse Food Hall was introduced to the public. You can imagine what kind of things to do in The Bourse Food Hall with a 13-year-old. Furthermore, you can have light snacks or a complete meal in a historical building with a touch of modernism. Check out their vendors here to see the opening hours. You can visit them at 111 S Independence Mall E. 
14. Termini Brothers (view map)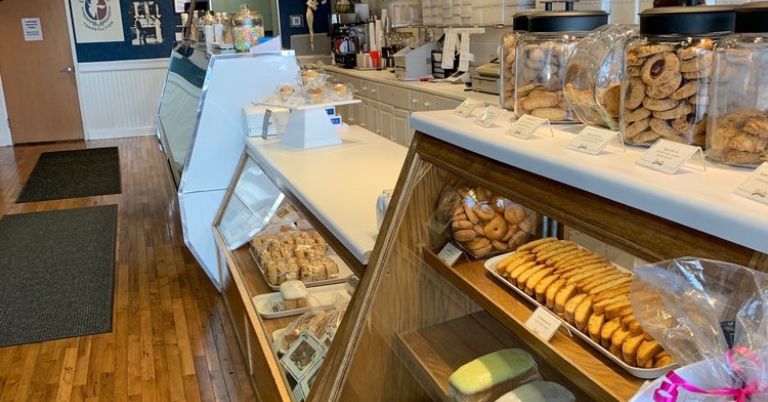 If your sweet tooth is still craving a treat, Termini Brothers have some options for you. This bakery has witnessed every change Philadelphia went through for over a hundred years. Even then, the artists at Termini Brothers still hold their traditional method as their pride.
Beware, though, for your 13-year-old might have difficulty choosing from their delectable cakes and pastries. You might want to check out their website to see the menus beforehand. To reach the point, they are located in various places in Philadelphia. We suggest you visit their store at Reading Terminal Market, another landmark in Philadelphia you can explore.
15. Feel festive at Penn's Landing (view map)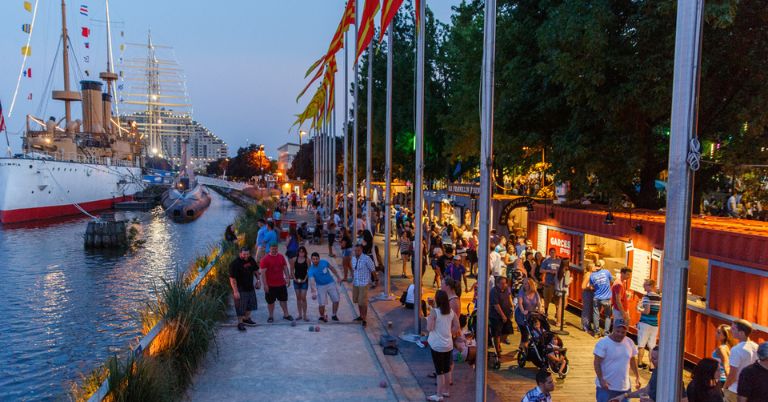 William Penn, a historical figure who played a significant part in developing Philadelphia, landed on one part of the Delaware River in 1682. The area is now known as Penn's Landing.
From summer to winter, day to night, Penn's Landing has the best activities and things to do for 13-year-olds. Stroll around the park for free, or see the city from above while riding the Ferris wheel. When planning your visit, you can check out their website to discover the ongoing events and the details of the attractions. They are accessible at 101 N. Colombus Boulevard.
16. Watch your favorite games at Citizens Bank Park (view map)
13-year-olds who love baseball should put this stadium on their list of things to do. With more than 40,000 capacity, you don't have to worry about not getting a seat for you and your teenagers.
You can watch your favorite games and events such as concerts and other performances. For Phillies fans, don't miss out on their New Era Phillies Team Store and get your beloved team's apparel.
Citizens Bank Park provides a downloadable schedule that you can access on their website. You can visit them at 1 Citizens Bank Way.
17. Watch shows in one of Kimmel Cultural Campus' venues (view map)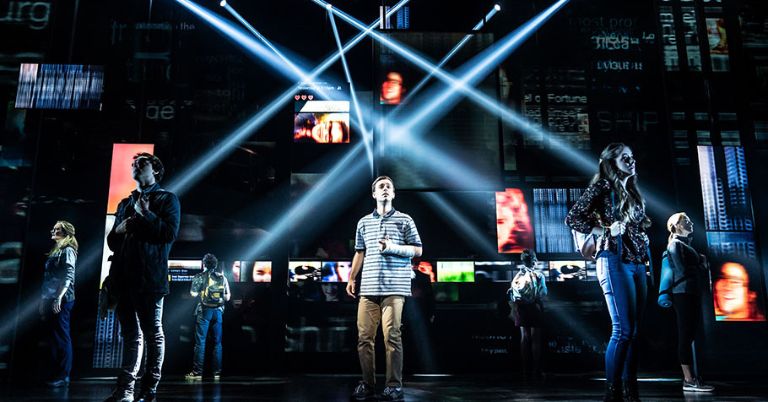 Philadelphia provides many spaces for 13-year-olds to grow their musical and theatrical souls. One of them is Kimmel Cultural Campus. They continue to pursue their idea of giving the best performance and education to the people.
Go to their venues, Kimmel Center for Performing Arts and the Miller Theater, to witness their spectacular shows. The ticket can be bought online via their website here. You can also check out the ongoing events to find suitable things to do for you and your 13-year-olds. In addition, Kimmel Cultural Campus and venues are located at 300 S Broad Street.
18. The Fabric Workshop and Museum (view map)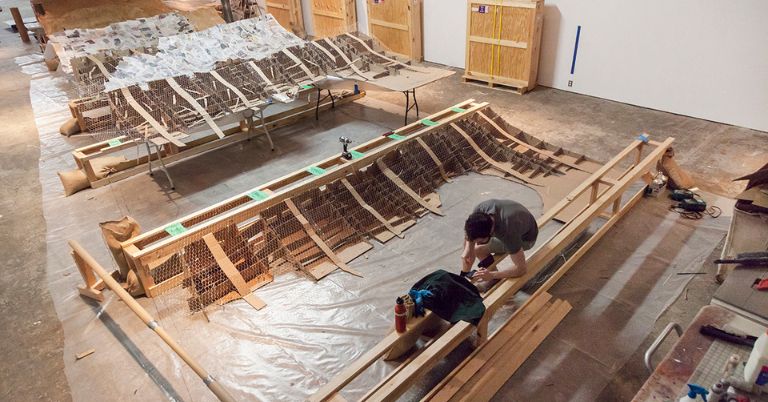 At the beginning of its establishment, The Fabric Workshop and Museum focused on the exhibition of fabric. As time goes by, they welcome new materials, creating uniquely diverse displays.
13-year-olds who have created artworks continuously might have a chance to be invited to their Artists-in-Residence Program. By accommodating artists with fees and materials, your teenagers can maximize their creativity.
Of course, if you only want to enjoy the art, the museum is open Tuesday through Sunday. Visit their website to see the operating hours, ticket prices, and events. Their building can be found at 1214 Arch Street.
19. Take part in Neighborhood Walking Tours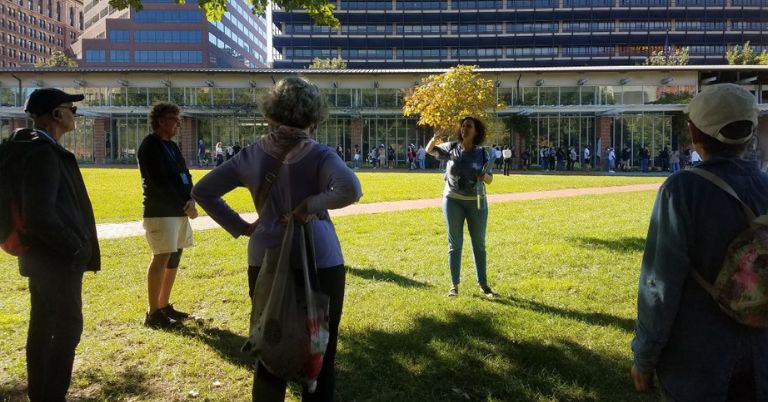 Get to know Philadelphia better by taking the neighborhood walking tours from the Preservation Alliance. They offer more than 30 different paths on tour, all covering the best landmarks of Philadelphia. 
Visit their website if you're curious about the routes and pricing. You can arrange a private tour if your desired destinations are not included. Doing so will also give you a chance to get closer to your 13-year-olds.  
Make sure to book your ticket in advance once you decide to take one of their tours.
20. Enjoy the Wednesday Free Fishing Bartram's Garden (view map)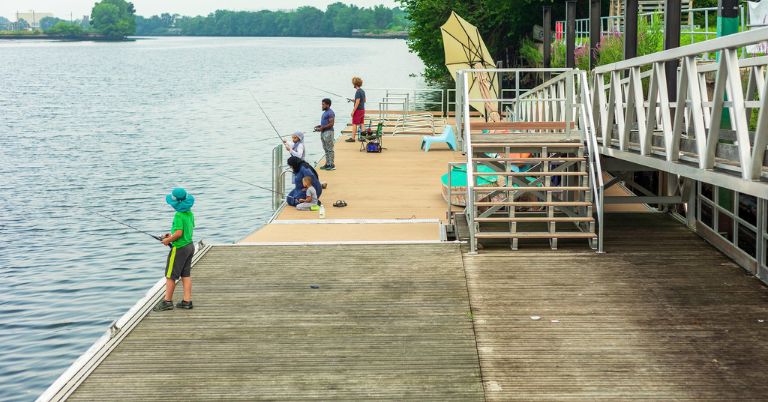 If you're looking for quiet things to do in Philadelphia with a 13-year-old, you need to put fishing into your itinerary, especially the Wednesday Free Fishing at Bartram's Garden.
Don't worry about the equipment because you can borrow them for free at their help point, called Welcome Center. While the Welcome Center is open from 9 am through 4 pm, the dock welcomes visitors up until 8 in the evening. Bartram's Garden is located at 5400 Lindbergh Boulevard and the fishing takes place along the Schuylkill River.
---
Latest Posts:
---
What should a 13-year-old do for fun?
Do challenging activities that will pump their adrenaline. 13-year-old teenagers are usually looking for cool and a bit risky things to do. Just be sure to watch them or have a guardian to keep them safe.
What can a 13-year-old do with friends?
A 13-year-old would love to hang out with their friends. Your teenagers are undergoing a significant change in their lives right now. They might want to share their problems with people in the same boat.
How do I keep my 13-year-old busy?
Give them a project to work on. Let their creativity overflow and let them be messy. This is one of the meaningful things to do because they can be productive and focus on something without getting bored.
What do teens do for fun?
Mostly, things they have never tried. Teens are adults-to-be who need to find out precisely what real adults do. So, it is a good thing to always be there for them on the journey of entering adulthood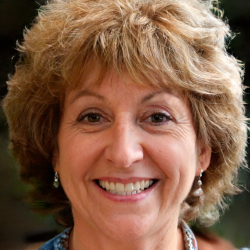 Latest posts by Suzy Prichard
(see all)