If you're pursuing a laid-back holiday with your family, visiting the City of Brotherly Love in Philadelphia is going to be advantageous on your behalf, especially if you bring a teenager with you. But what does Philadelphia have in store? What to do with a teenager in Philadelphia? What makes Philadelphia the right destination to bring your teens to?
Easy there. We have the answer you're looking for. What to do with a teenager in Philadelphia is no longer a great mystery. Waste no time, we've listed 20 things to do in Philadelphia. We'll help your teens enjoy the trip to one of the USA's biggest cities.
1. Philadelphia Ghosts Walking Tour.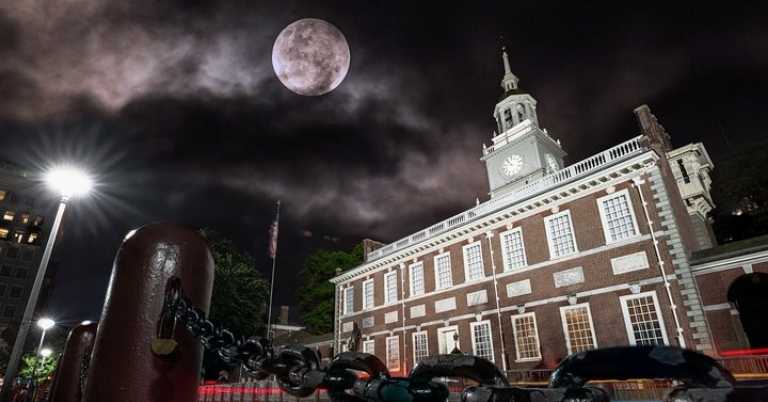 Philadelphia is strongly referred to as the haunted city and has always been the 'spiritualists' favorite place to visit. But you might ask yourself, what's the appeal in the supernatural activity that excites your teens? Well, the answer is, there's always something fascinating about the unexplainable. With the Philadelphia Ghosts Walking tour, you and your teens can partake in this eerie journey to the city's oldest residential area.
If you're lucky, your team can even witness the presence of otherworldly creatures. The grim tales and spine-chilling history of Philadelphia will be explained by the expert of the neighborhood. Don't skip the exciting adventure of the unknown tomb of an unidentified US soldier where your teens can also learn about Philadelphia's past events and visit now!
2. Join Philadelphia's iconic Philly cheesesteak tour by Segway.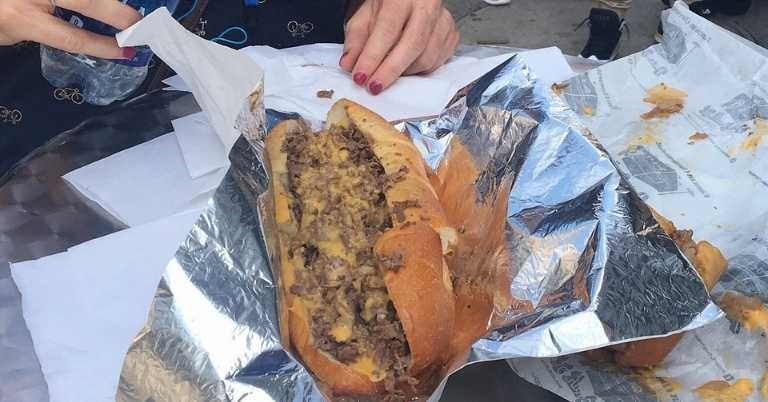 Are you ready to experience the greatest cultural asset of Philadelphia? With this excellent 2-hour tour service, your family will be given the luxury to learn about the history of Philadelphia's iconic Philly cheesesteak and how Philly cheesesteak first originated. Notably, Philadelphia is the only place you can take your teens to find authentic Philly cheesesteak. You also get to eat at several famous Philly cheesesteak restaurants around Chinatown to Society Hill.
They are guaranteed to make the best Philly cheesesteak in town. A perfect sanctuary if you're bringing your teens on your fancy trip. Secure a seat for your teens and get themselves to try the best cheesesteaks in the market!
3. Have a blast at Funzilla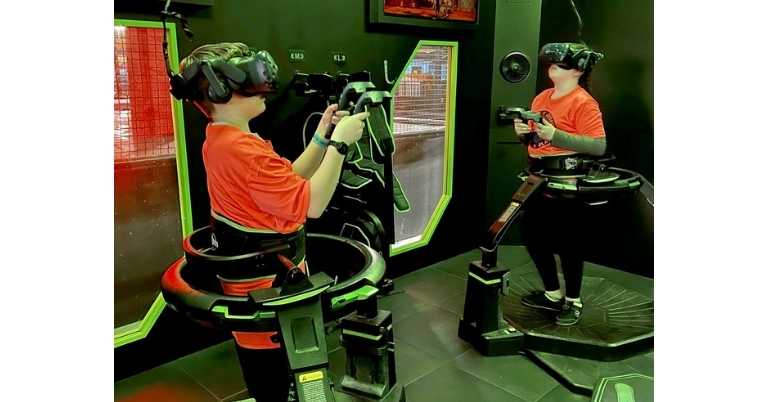 Most people often fail to notice the luxury of Philadelphia, but we're here to happily introduce you to Philly's other side. Every Philadelphia visitor needs to make a stop at the famous playground area. Situated at the accessible Oxford Valley Mall Area, Fairless Hills, Funzilla.
Providing a series of things to do in a vast area, you can spend your time here with your teens climbing four different climbing walls. There are endless engrossing activities that will make your teens like you more. The huge trampoline park, for example, also includes ninja courses, dodgeball, omni virtual reality, and many more in stores.
4. Jump into the thrilling escape room by Olde City Escape Games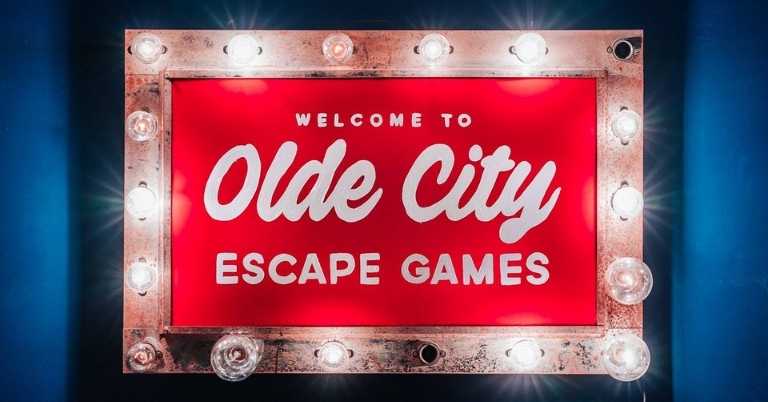 Philadelphia is not always about the boring nerdy tour. Olde City Escape Games offers you an excellent adventure with your teens. It ranks at #1 as the best escape room destination for its devoted visitors, it is also paired with the history of Philadelphia in the stirring escapades.
Play detectives with them and solve the great puzzles where you'll be trapped in a closed environment with so few hints you can crack. Have a journey through Ben's Frankly desk to solve the mysterious operation with your teens. There is also a quest from the future that calls to decipher. Remember to race against the ticking clock. Team up or rival up against your teens, and see who the real Indiana Jones of the day is.
5. Meet Philadelphia's Best Attraction: Franklin Square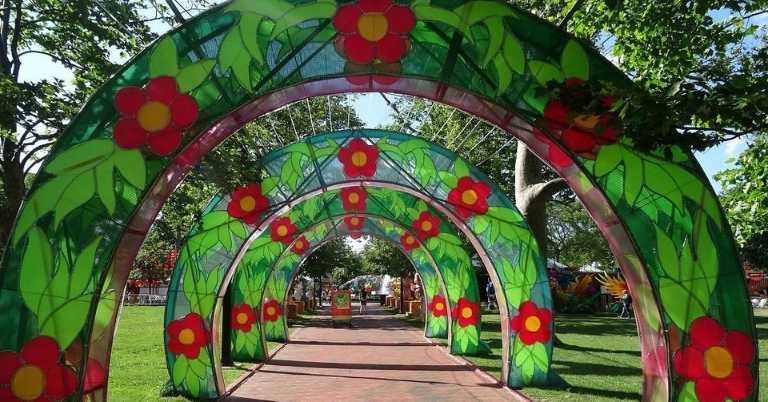 There are plenty of encouraging activities you can spend with your teens here at reasonably good prices. Located just around the best-known Chinatown, take your teens to ride the famous Carousel inside the green square. Your teens can also enjoy playing mini-golf and taste-test the food vendors around. The highlight of this visit is the pretty holiday light that shines if you stick around until the evening.
There is a small open bar if you're down for some beers with your wife. The square also features a playground that is bound to keep your teens busy. Don't forget to snap a good picture of them!
6. Go to the iconic Sesame Street Theme Park
If your teens grew up with Sesame Streets as their favorite TV show, this is exactly the best attraction to impress them. The thing about theme parks is the older you get, the more enjoyable it is to spend some time there. The Park features exciting parades and events with fur-shaped friends of the Sesame characters. Even the parents are bound to enjoy it.
There is also a 30-feet tree show that you can watch while the immersing festive lights flip up during the evening. Sesame Street Park is here to transport your teens to a world of happiness. Book now and give them joyful memories!
7. Dinner on the most famous Buffet Cruise on the Delaware River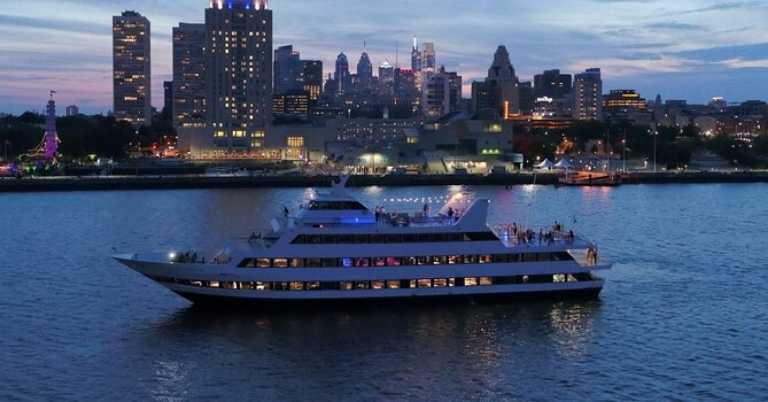 This city comes out strong with its notably buzzing yet affordable destinations. Fortunately, a luxurious vacation is not completely off the table in Philadelphia. Let's kick it up a notch with our next stop, an exclusive dinner buffet cruise along the grand Delaware River.
The offer features a delicious buffet meal accompanied by a piece of blazing DJ music, the amazing scenery of Philadelphia's landmarks, and skyscrapers sightseeing from the cruise. The outdoor dining under the starry night sky will impress your teens as the DJs jam you up to the dance floor. It won't do any harm to treat your teens to a fabulous outing once in a while, especially with the display of the romantic sunset. It's worth spending some more money.
8. Spend two hours expanding your knowledge about Philadelphia's donuts with an underground Donut Tour
One of the most exciting things to do during a trip is the food test! Luckily for your teens, the new obsession with donuts has struck Philadelphia. This underground donut tour is here to take you on the most iconic dessert journey! This tour is paired with stops at the South Street and Reading Terminal Market. It also includes endless tastings of the sugary goodness at the best donut market in Philadelphia.
Try out the prime selection of donuts from Federal Donuts, making them fresh from the oven every day! Your donut adventure doesn't just stop there. The tour will take your teens to the iconic Dotties Donut, Sweet Charlies, and so many more sweet delicious heavens. It's going to be the best day of their lives!
9. Have Ultimate Shenanigans at the Lucky strike.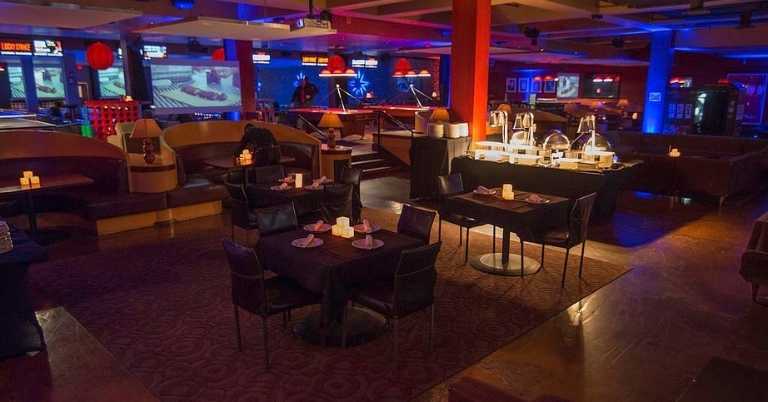 Looking for a fresh episode for your team? Switch instantly to Lucky Strike Philadelphia, a blasting escape in the heart of the center city of Philadelphia where they offer a completely new experience for your teens. Lucky Strike provides a two-floor open venue of unlimited entertainment.
Lucky Strike enables all family members to partake in their fun leagues. Having fun and roll with the teens on the bowling match, teaching your teens some new tricks on the pool table, and competing with your spouse in the ping-pong match. Make sure to get your hands on their floor shuffleboard as well and participate in the greatest team building of the century. There is also a not-secret service hidden in the late-night kitchen for the parents, slinging bites, and delicious cocktails.
10. Philly's Best Comfort Foods, Geno's Steak.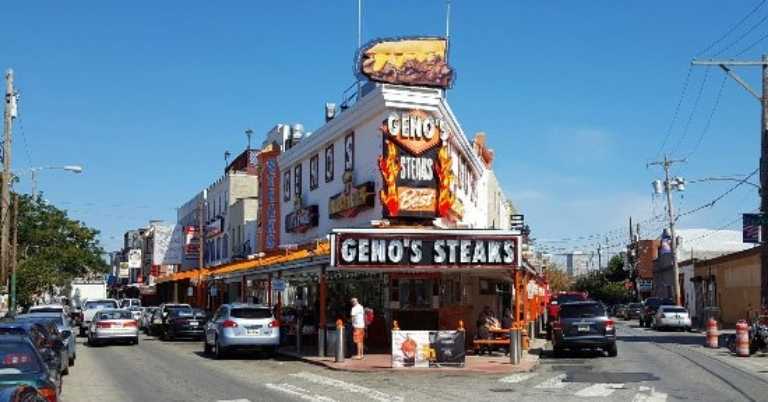 If you're a big fan of Philly cheesesteak, don't miss the opportunity to bring your teens to eat at this legendary cheesesteak location. Geno's Steak has been doing its business since 1966, perfecting all its signature dishes, and has come to cater to the public's favorite. Their signature Philly cheesesteak is worth visiting over and over.
Open 24/7 hours, Geno's Steak is also a solid solution for the night's craving. Getting amazing local foods is possibly the best part of the outing with your teens. It never smashes or passes at Geno's, it always smashes or smashes!
---
---
11. Explore the Mind-Blowing MindEscape, Philly
Escaping the Mind Escape of Philadelphia is not exactly a piece of cake experience. With escapades that pander to any level of adventurer, your visit is guaranteed to leave your growing teens mind-blowingly curious. Your crew has been invited to solve challenging missions.
Their escape rooms are not the traditional evading games. The visitors nominate their Thai prison break as one of the most adrenaline triggers of Mind Escape attractions that your teens need at least to figure a way out and break the code. You can also plan an enthralling escape with your teens on Jack The Ripper's greatest mystery of all time. It also invited your teens to enter the alternative universe of Alice in Wonderland and find a way out of the scariest nightmare.
12. Old City Historical Walking Tour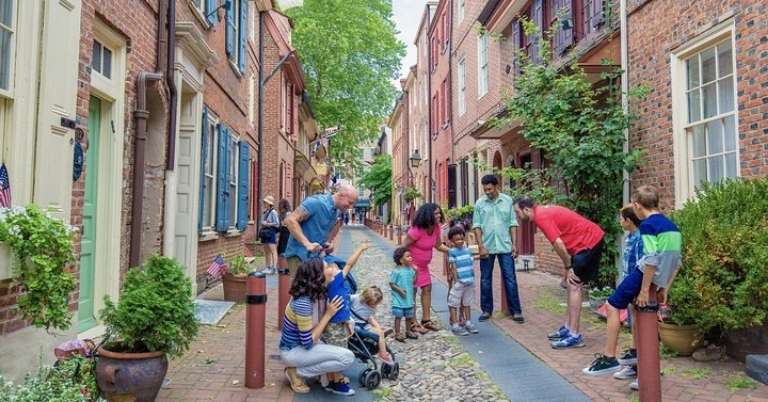 Things to do in Philadelphia are not typically useless for your teens. During this incredible walking trip of an hour duration and a half, a tour of Philadelphia's old city is ready to bring you to where America first began. This walking tour is set up with conventional sightseeing to famous historic spots, so your little crew can gain much deeper and more complete insight into the past.
This walking trip features important landmarks touring the famous Christ Church, the Ben Franklin Post Office, the iconic Liberty Bell, and Carpenters' Hall. And if your teens are fond of historical trips, you should consider a deep tour, as history is first created here. Your teens will be able to learn about Philadelphia's independence and the American founding fathers.
13. Be the King of Jungle at Go Ape Zipline
Bid goodbye to a boring overrated tourist spot. At Go Ape Zipline, your teens will get to sway, bending gravity at the best tree top adventure of Philadelphia and giving them a chance to be the king of the jungle for a day. Open every day, they're ready to give your teens the best day of their lives.
A wonderful high-thrill experience awaits your crew at Go Ape Zipline of Philadelphia, with plenty of attractions your teens can try to challenge themselves with, assisting your little warriors in every battle of 40-foot high tree-to-tree crossings, super long zip lines, and heart-stopping Tarzan swings? Search no more. This adventure is occupied with 30-minute basic training and super strong wire that makes the entire exploration safe and family-friendly
14. Eastern State Penitentiary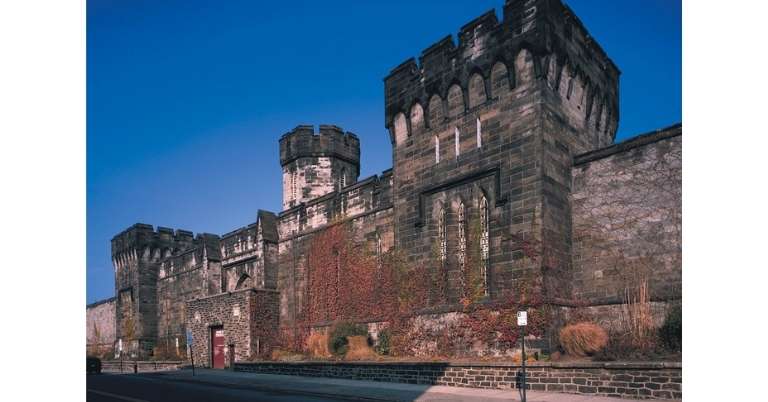 Philadelphia has an amazing history of the uncanny. Known as one of the most famous destinations in Philly, Eastern State Penitentiary holds a very dark story of the imprisonment history of America, violating individual justice. In the present time, the function of the building has been transformed into a commercial use that is open to the public up until today.
Visitors can visit and learn about the history of imprisonment as the place provides public tours. The tour also features all the cellblocks' visits, solitary punishment cells, Al Capone's Cell, and Death Row. You can also drop by here to investigate one of the most haunted places in the states with your teens in the evening, as visitors have claimed to see the haunting inmates in the corridors.
15. Barnes Museum of Art Philadelphia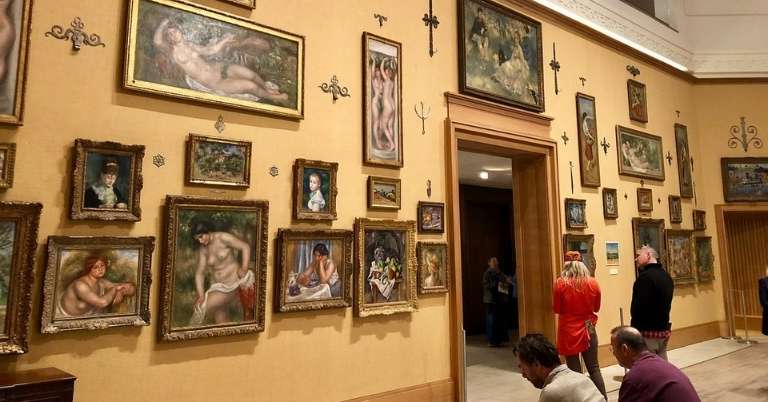 Those with a strong interest in arts should at least visit Barnes Musem of Art Philadelphia once in a lifetime. Preserving famous paintings around the world, the Barnes Museum of Art is your next best stop. An incredible venue for the art enthusiast as well as a house of thousands of artworks from around the globe.
You could certainly find the mystery and the authenticity of the arts here. Let your teens mingle with the curiosity of art collections from the museum and let them discover art from a completely different perspective. Secure a ticket and see the world beyond new eyes only at Barnes Museum Art of Philadelphia.
16. The Franklin Institute
The Franklin Institute is the all-rounder museum in Philadelphia, or one might say, on Earth. The Franklin Institute provides an abundance of things to do inside their building, from the visit to the Benjamin Franklin Memorial, a memorial modeled after Benjamin Franklin, the planetarium of the space that displays the night sky in a fascinating showcase, live shows of different programs planned differently every single day, to the most iconic giant heart room where you can witness the biggest art statue beating through the vessels in awe.
The heart is modeled accurately after the human heart. This is the exhibit that you can bring your teens to enrich their knowledge about health issues. You can also gain knowledge through the surgical video shown in the entire room. Book now!
17. Miller's Twist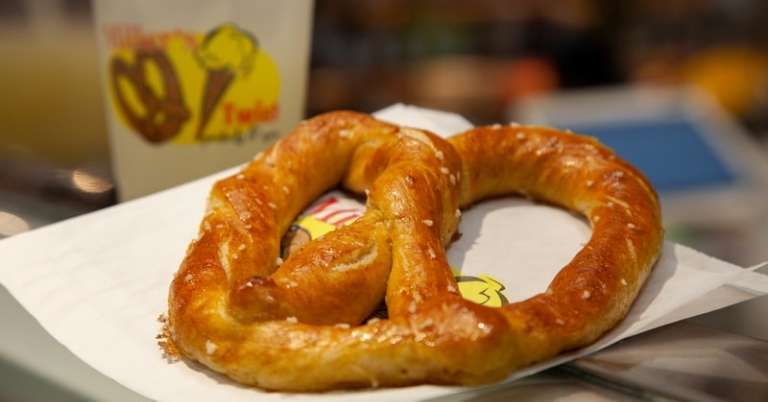 Breaking the internet for years, Miller's Twist brings out the best in Philly's delicacies. Your teens will be shocked with their graceful twist on their best pretzel, a scoop of their favorite ice cream of their favorite flavors. The Pretzel Dog already captivates thousand of people and keeps them coming for more variations of the twist.
Who would have thought pretzels can be this much fun? You can also order their iconic Philly cheesesteak! Best to describe the personality of Philadelphia in the form of cheese steak.
18. Cemetery and Serial Killers Walking Tour of Philadelphia
One of Philly's charms is the urban legend stories that surround it. There were several famous notorious killers residing in Philadelphia, who even committed the acts here. Some even made it into history. With this cemetery and serial killer tours, your teens can have a thrilling tour of the cemetery and get familiar with the story of the famous serial killers that haunt the community long ago.
This walking tour is handled by a professional and knowledgeable historian professor, which introduces your teens to the city's dark past. Get the chills as you walk through haunted spots, we dare you!
19. Fly High at the iFly King of Prussia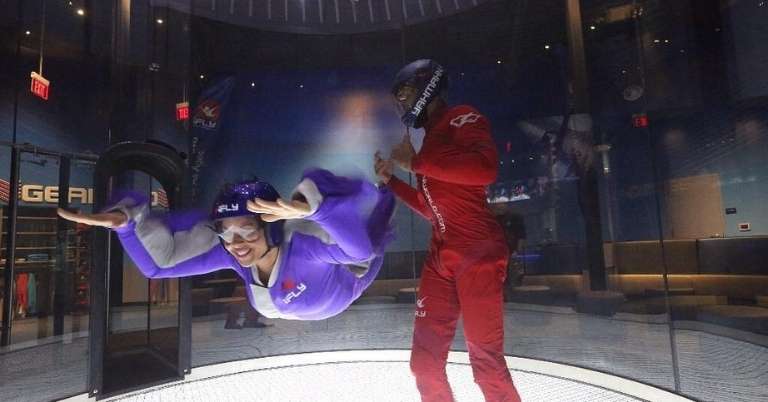 iFly King of Prussia in Philadelphia will instantly hook your teens up with their exhilarating indoor skydiving experience that is 100% safe and for all ages. Feel the sensation to the top with the vertical wind tunnel, drifting your body up to the air. You'll get why people are lining up to experience this.
Let your teens become their own pilots and book them an exclusive flight. This activity is perfect for the fun seekers, just like the youngsters. It is also an excellent team-building experience where the teens can also learn about technology, physics, and sciences altogether through the explanation of the wind tunnel in an immersive way.
20. Wonderspaces of Philadelphia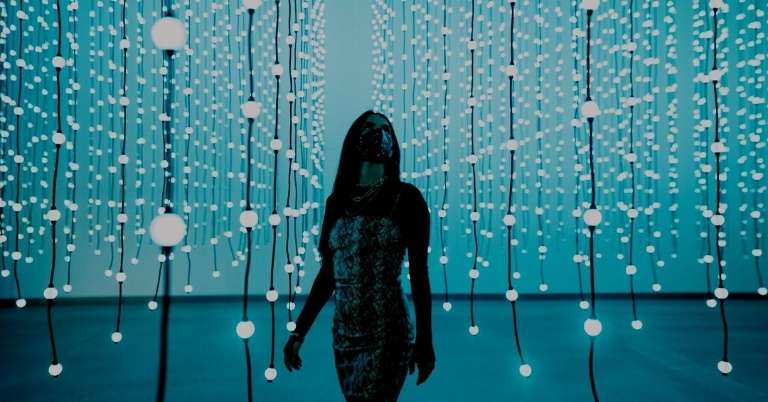 There are so many things to do at Wonderspaces of Philadelphia. This exhibit is currently displaying 8,064 individual lights they call submerge you'll have to walk through once you enter the exhibit which will completely put your teens in awe. This is where it gets pretty too. Make sure to make it memorable by snapping insta-worthy pictures for them.
Your teens can also knock into the room where space music (literal sound of space) is being played, proving that space is not soundless. Exclusive at Wonderspaces of Philadelphia, science and art collide into one beautiful building that calls for exploration. Don't miss out and pack your bag now!
We've listed our favorite spots of what to do with a teenager in Philadelphia, attractions that are guaranteed to make even the most difficult teen happy. We've also drawn 4 questions the parents regularly ask throughout their bonding time.
---
Latest Post:
---
How can I make my teenager happy?
As a parent, your top priority is to make them stay happy. But how can you magically do that? The first thing that you have to notice is that you have to respect their values, personal spaces, and struggles. Be supportive of their best interests and provide all their primary needs, and once in a while, gift them with what they want.
What does a teenager want?
Hitting teenagers' age means that they're in their triumph age, and we can't actually dictate what they're passionate about, but what our teenager truly wants from us is independence, support, and attention. And of course, nurturing love from their parents.
What activities do 16 years old do?
The question is, what should they be doing at the age of 16? Being 16 years old is the most significant time to learn a lot of things, going outside and exploring an amusement park, hiking, camping, gaming, and being with friends.
What every teenage girl should know?
As parents, we have greater concern for our teenage girl's safety. Teenage girls should be significantly aware of the importance of their safety. They have to keep boundaries in their life, including online, and know the danger of the internet. Always make sure that their locations are traceable. Last but not least, they also need to hear that they're valuable in every respectful aspect and that it's okay to make mistakes, even adults do!
Latest posts by William Niocolas
(see all)