Something unfinished and mysterious is always attractive and makes us curious to find the real answer until it finishes. The plot, story and the end scene gives us a thrill to find out the puzzle and compile them into one conclusion at the end of the day. Therefore, as the teenagers that love something mysterious like detective thingy, you should watch our recommendation of 20 mystery movies for you. We guarantee you cannot blink your eyes once the movie starts. The plot, somehow is slow, then you have to remember every piece of the scene including the details because in the end, the answer comes from the foreshadow.
This is the main reason why people love to watch the mysterious movie genre. Because you can learn the plot and how to solve the suspicious case in real life.
Intense mysterious case
Looking for the intense mysterious case that you cannot predict the suspect until the end? You have to watch the movies below. Try to not distract yourself with your phone or anything unless you are hungry and want to munch some snacks.
1. Knives Out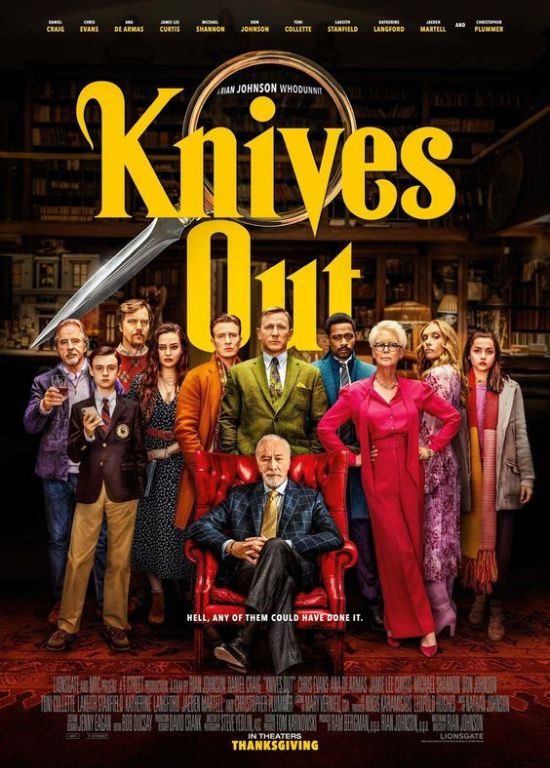 You know you cannot deny the movie when Daniel Craig is in, including Chris Evans. This mystery movie is pretty cool, intense, easy to understand and has many foreshadows that you have to remember one by one, especially when Ana de Armas explains the story about this rich family. As a detective enthusiast, you can be a 'real detective' by guessing the plot of this movie. A must watch!
2. Disturbia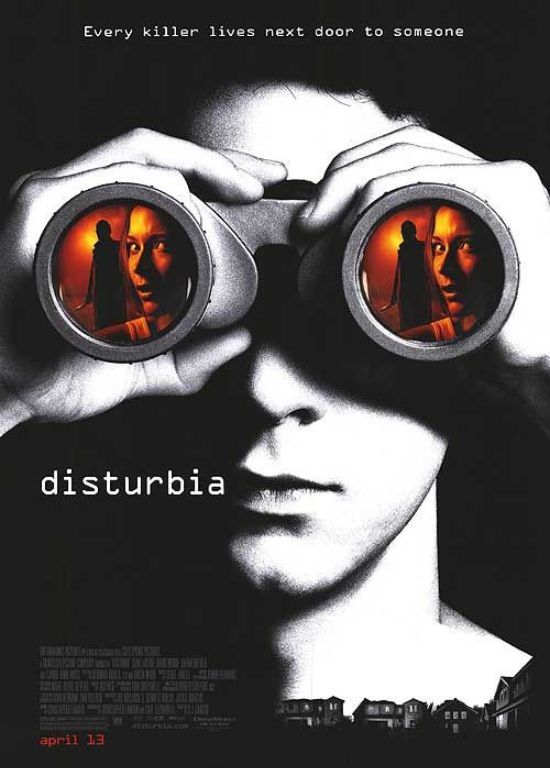 When a teenager just got bored during his punishment, then he decided to see what his neighbor did from his room. At first, it is exciting to see, but it turns out to something threatening and thrilling since Shia La Beouf accidentally saw a murder scene in his neighbor. As a teenager like you, we dare you to watch this movie without overthinking after watching this one, if you can.
3. The maze runner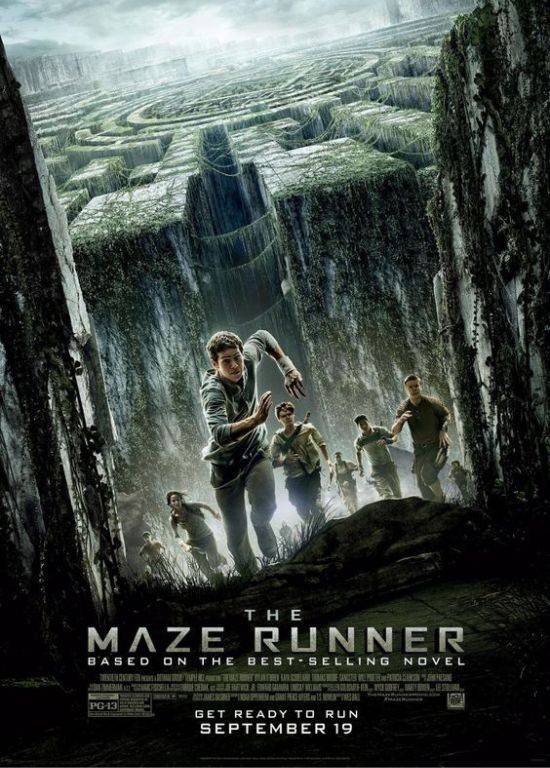 As a teen movie, we thought that this one is all about adventure but in the end people will be surprised that this work belongs to a mystery movie as well. We can't tell about the mysterious thing here until you watch it by yourself. The casts are pretty good at playing their own roles.
4. Sherlock holmes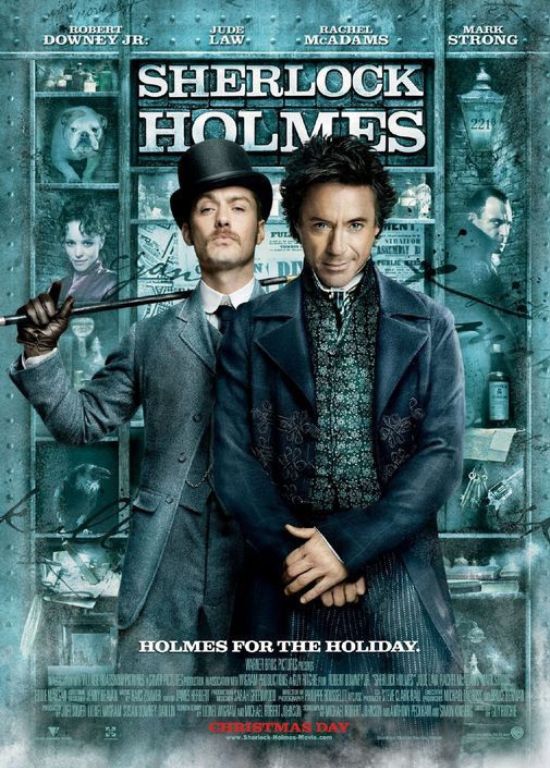 People feel excited when knowing Robert Downey Jr. became Sherlock especially when this movie poster launched. This movie is pretty good to watch together with your friends during the weekend or holiday. Because you can throwback seeing Robert Downey that young before his 'I love you 3000' became that hype.
5. Searching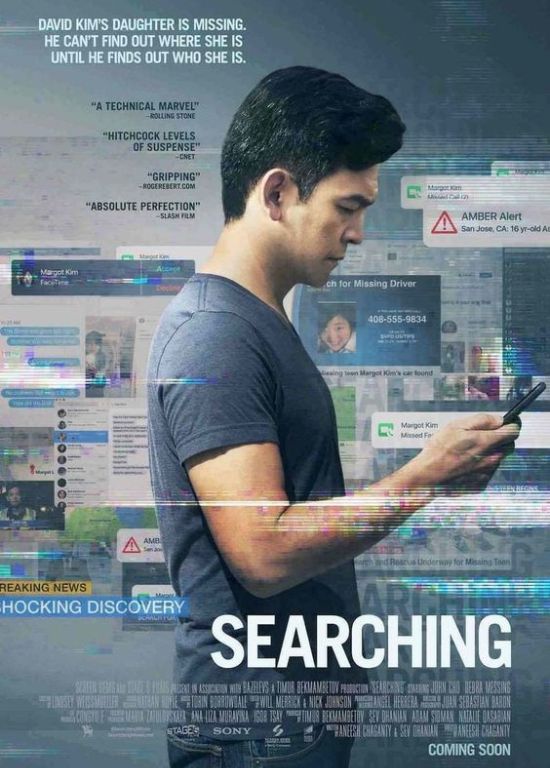 A simple but a masterpiece of mystery movie that is worth watching. Searching is about a dad who tries his best to find his daughter that is suddenly missing. By using the internet, David Kim finds out the unbelievable fact that is the reason behind his missing daughter. The cinematography of this movie pretty much describes the condition when we are looking for something on the internet.
6. Gone Girl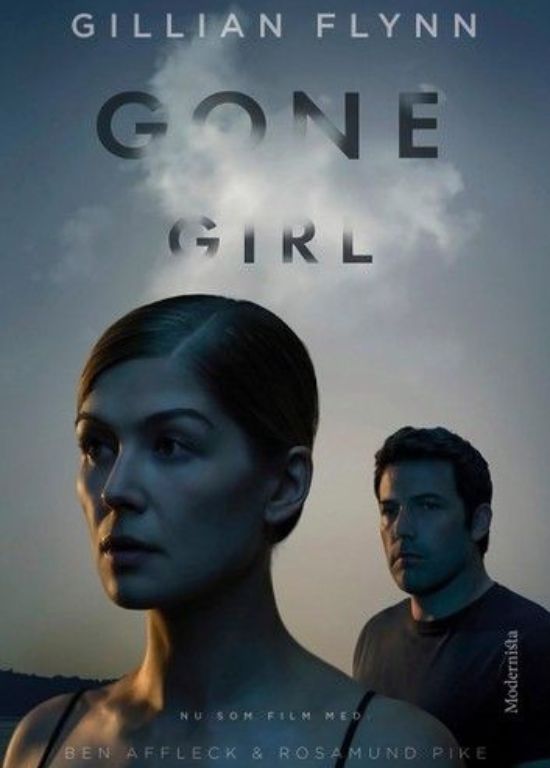 When a wife is missing, of course, Ben Affleck as a husband gets panicked and reports it to the police. Especially when her wife (Rosamund Pike) was missing on their wedding anniversary day. A detective and an investigation team directly go to their house to find a clue and through its clue, the suspect refers to Ben Affleck itself. Is it true that a husband intentionally makes a wife missing? You better watch it by yourself.
7. End of the road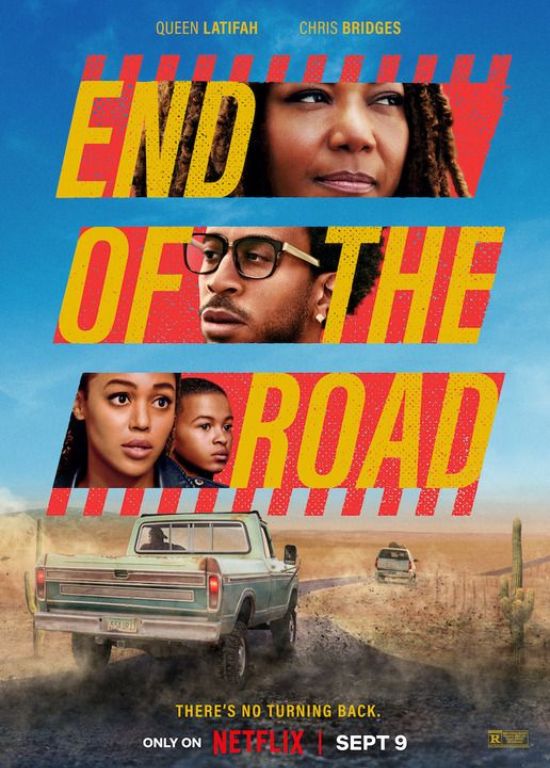 Queen Latifah and Ludacris are amazing in this movie. To be honest this mystery genre is still a family movie, but it is pretty simple to watch but makes you not want to move until it is finished. The plot twist and the scene are worth watching with your teens squad and family.
8. Enola holmes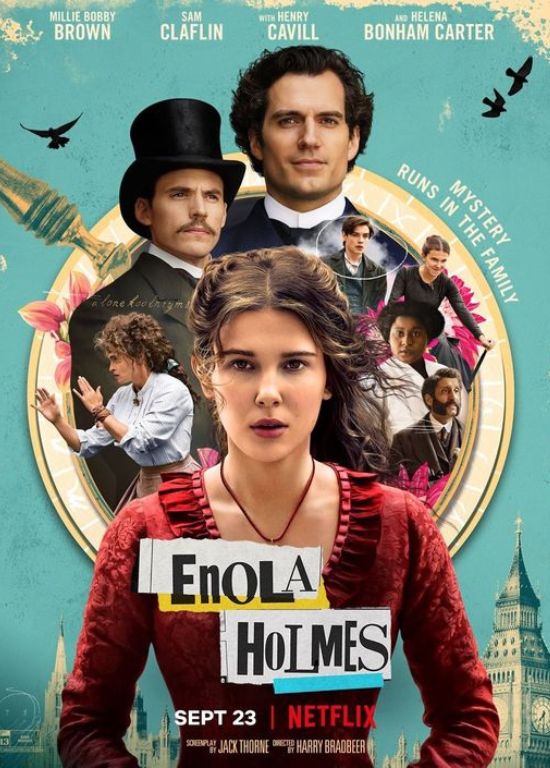 A family of Holmes is always interesting to be watched, in a series or movie. This mystery movie for teens is an adventure of Enola Holmes, teenage sister of Sherlock who wants to find her missing mom. When watching this, you will see the setting place and time in the 1800s era. Therefore, you cannot blink your eyes since the costume is very amazing and can be your inspiration for a costume party.
9. Now you see me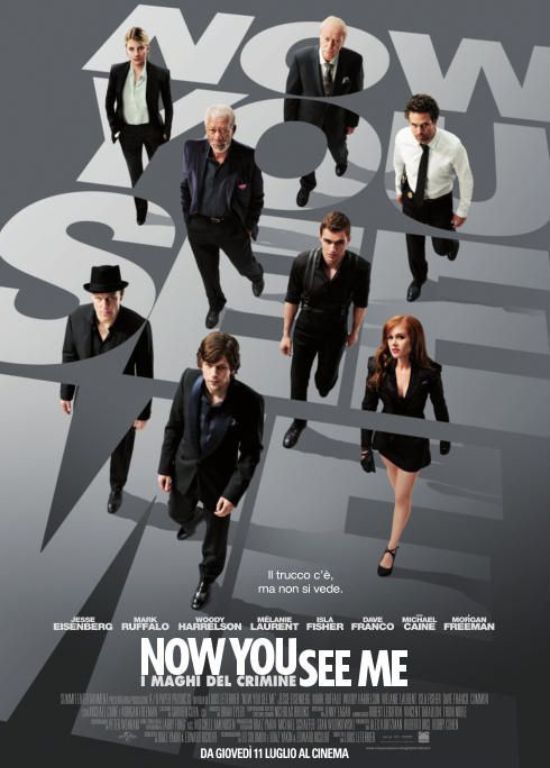 Although the base of this movie is about magic, there is still a mysterious case that you and your teenage friends should watch. The intrigues, the plot and the story between each cast is interesting to watch. Also, you cannot blink your eyes when the magic tricks happen in the movie. It is entertaining and cool! Oh, don't forget to watch the next sequel too.
10. Casino royale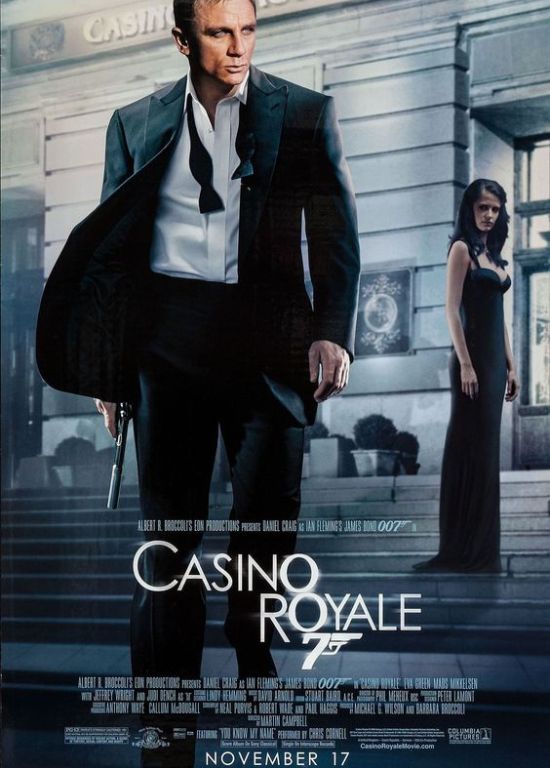 The famous agent 007, Daniel Craig as Bond, has another mission against the mysterious person who fund the world of terrorism. As the agent, Bond has to win poker against the leader of terrorism, Le Chiffre. Is Bond able to win the mission? You won't regret watching this masterpiece.
11. Call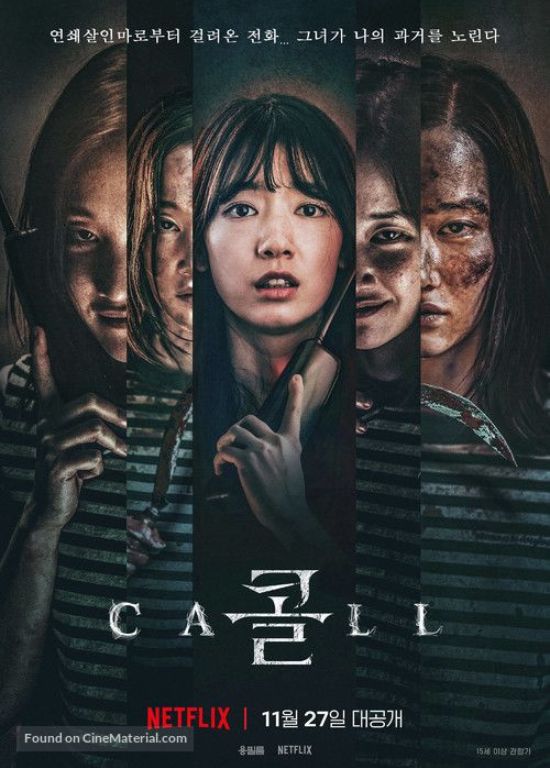 A very, very intense mystery movie for teens that you can enjoy together with your friends. The movie is frustrating but makes you won't stop until it finishes. Park Shin Hye acted very well through the plot and time setting. You will feel sad and threatened at the same time because no one can resist how depressed it is to receive a call from a different era and live that you live now.
12. Parasite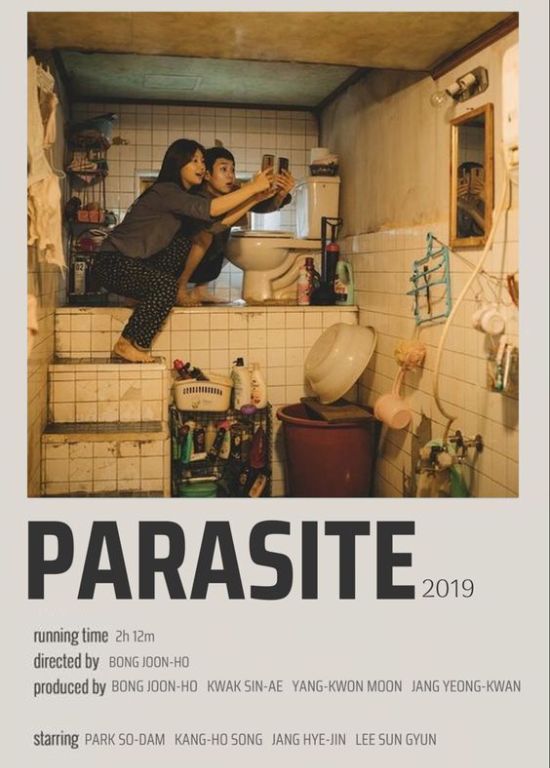 Oscar winning movies that you as a teenager should watch together with your friends or family. This mystery movie, yes it is considered as the mystery genre too, is very relatable to life actually. The gap between rich and poor families, the way poor families try to do every intrigue to survive in their life really describes the world that is cruel as it is.
13. When A Stranger Calls
The day when you only want to work peacefully as a babysitter, then a murder scene happens in your boss' house. Plus, you get an unstoppable mysterious ring call that the caller is inside the house too. Furthermore, you have to protect your boss' children as well. On the other hand, you have to find out the mysterious caller and who is the murderer. Frustrating of course yet it is good to watch until the end.
---
---
Mystery Comedy
Although some of the mystery movies for teens usually feel too intense and cause us to think more and get involved in the movie story, the movies below will let you laugh too. So, between the confusing and unpredictable story and twist, you still can enjoy the movie with some laughter inside.
14. Where'd You Go, Bernadette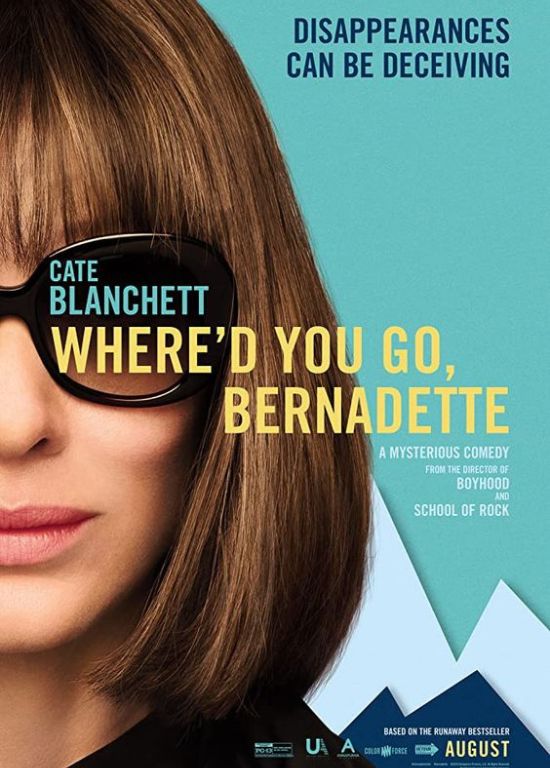 A mystery movie that fits for teens although it is about an introverted mother who often feels anxiety and easily panics. Right before she goes on vacation, a sudden case happens involving an FBI agent. Through her clueless thought, Bernadette tries to solve the case and find out how to escape from this issue by herself. And yes, Bernadette decides to disappear, which makes the case become more complicated.
15. The Pink Panther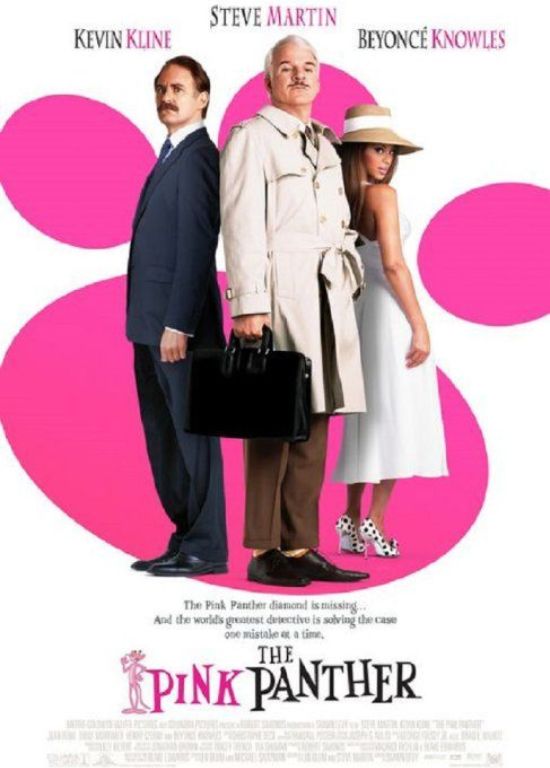 Following the successful original movie, The Pink Panther casts Steve Martin, Kevin Kline and Beyonce Knowles. The case is about the mysterious death of a famous soccer coach and finding out who stole the pink diamond. Through its extraordinary investigation, this mystery movie fits for teens like you who want to spend the weekend at home, munch some snacks and enjoy an entertaining movie.
16. Get a clue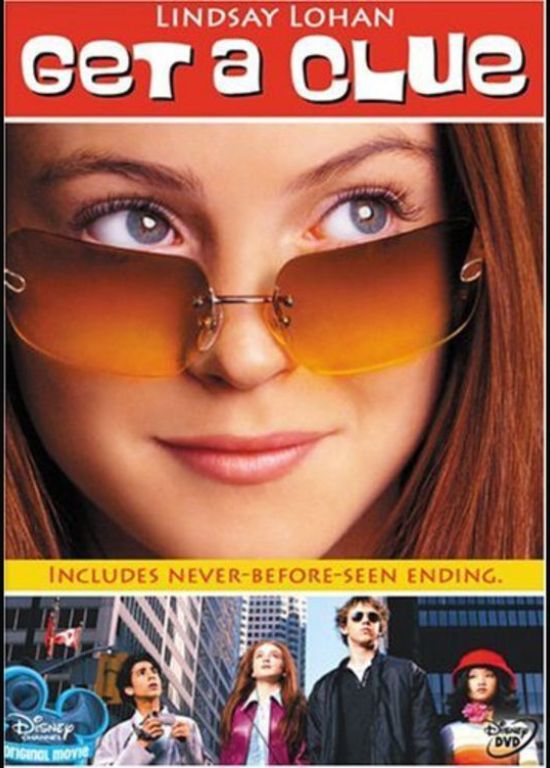 When usually the missing one is a student, it is pretty different in this movie. Lindsay Lohan as the iconic actress in early 2000s acted as the rich student who tries to find out her missing teacher together with her new friends at school. Although they are not already close as friends, through this case, they have to work together in order to solve the issue. You can't miss this one especially seeing the fashion style of Lindsay at that time that was worth trying for teens.
17. Murder Mystery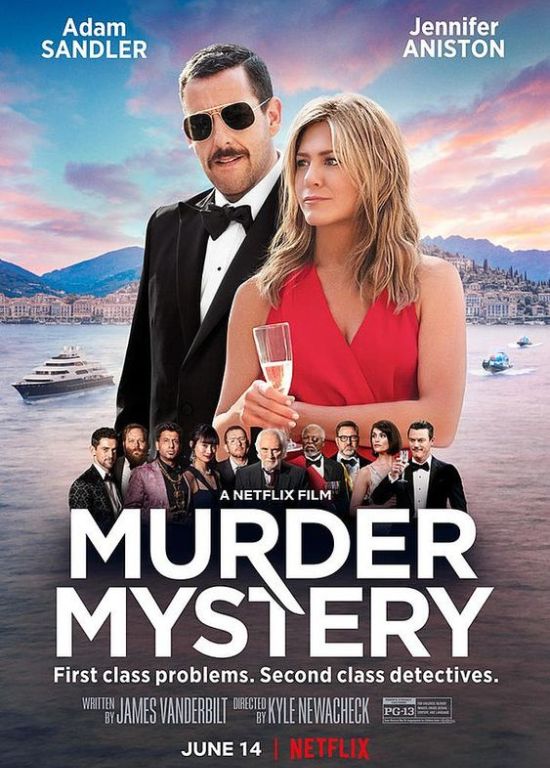 When the luxury holiday turns into something frustrating due to mysterious murder inside the cruise. It makes Adam Sandler and Jennifer Aniston involved in this case especially if the victim is the true rich man. With no basis at all in investigating the crime, Adam Sandler and Jennifer Aniston as his wife here try their best to make them escape and free from charge for this case since they don't know about it indeed.
18. The accidental detectives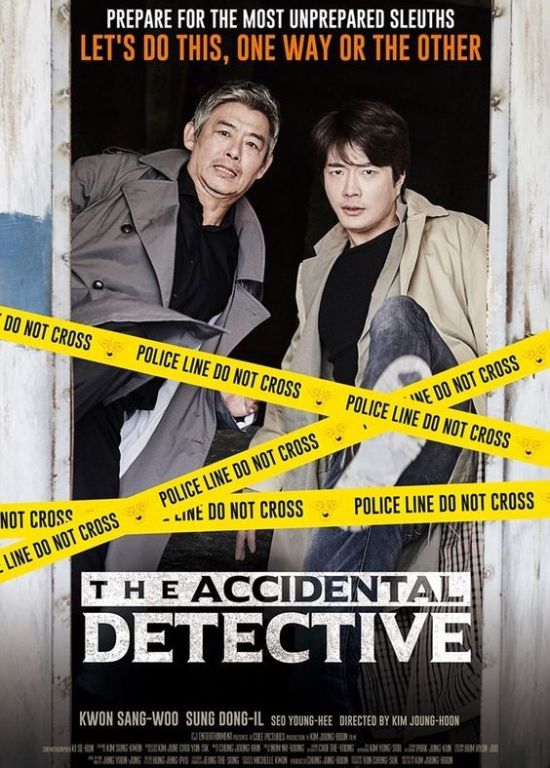 This K-Movie successfully brings a lot of attention through its mystery comedy genre since there is another sequel that is worth watching too. Talking about two police which accidentally become detectives to solve a mysterious case. Through their unpredictable way and coincidence luck, this team can entertain you in finding out the answer.
19. Nancy drew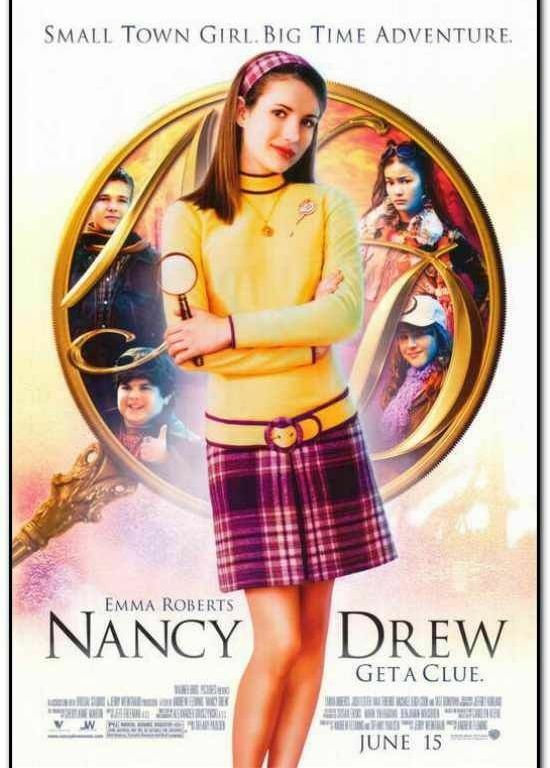 Imagine when your plan is only accompanying your dad to do business trip but you accidentally know about a murder case in which the victim is a movie star. Therefore, Emma Roberts as Nancy tries to hide from the people that might catch her and her father since she knows about the letter of a movie star before she died. Want to know more about the story? Why don't you plan to watch it this weekend?
20. Clue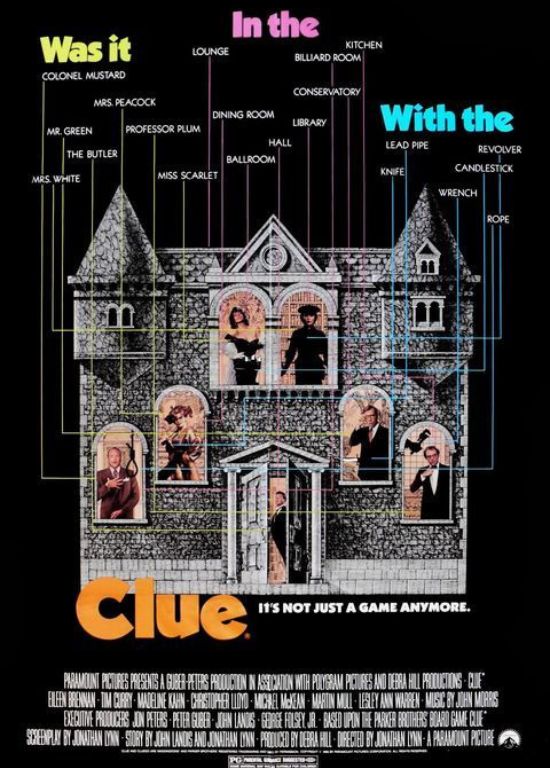 When you are looking for a classic mystery movie for teens that has a comedy genre inside, you should watch Clue. It is about the sudden death of the host that just held a dinner party inside his house. Due to the mysterious case, each guest suspects each other. The story becomes more interesting since the host, before he died, asked the guests to prepare a fake name for themselves.
---
Latest Post:
---
FAQ (Frequently Asked Question)
What are good topics for a mystery story?
A sudden death, mysterious calls and some impossible missions that should be done in a tight time are good topics for a mystery story. Through this topic, a writer can develop the story and create a plot including its twist to make the reader cannot stop to watch until the story is finished.
What is a good start for a mystery story?
A normal day in first actor life is a good start until he find something strange around his environment, such as murder victim, unknown letter for him with suspicious message and many more. It can be a good start for a mystery story.
Which is the No. 1 suspense thriller movie?
Parasite can be a number 1 suspense thriller movie. Moreover this masterpiece is the Oscar winning award. The relatable story, the acts, and the twist are really unpredictable and really worth watching.
What are some good mystery story ideas?
A story like Knives Out or Parasite are examples of brilliant mystery story ideas. The main actor that has no clue, even sometimes never expecting something strange to happen because he is not related directly to the victim, will make people tend to know more about the story.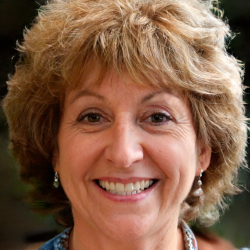 Latest posts by Suzy Prichard
(see all)