No matter the seasons, when you think of Kansas City, you think of jazz. Plenty of jazz scenes with fancy dining places to complement the ambiance can be found here. If you as a family consider Kansas City as your next winter trip destination, we provide you a list of what to do with a teenager in Kansas City during winter.
Kansas is anything extreme. Its summer days involve suffocating sun while the city can be so cold during winter—yes, you've been warned. Besides the extra layers you must put on, we guarantee you can still have much fun in Kansas City during winter. Our list of what to do with a teenager in Kansas City during winter can help you plan and organize your Kansas itineraries.
1. Cold Weather Events at Kansas City Zoo
A zoo is always a good idea. For a family trip to Kansas City during winter, Kansas City Zoo offers unusual attractions for colder months. The zoo is open year-round, so it doesn't have any excuses not to provide winter activities.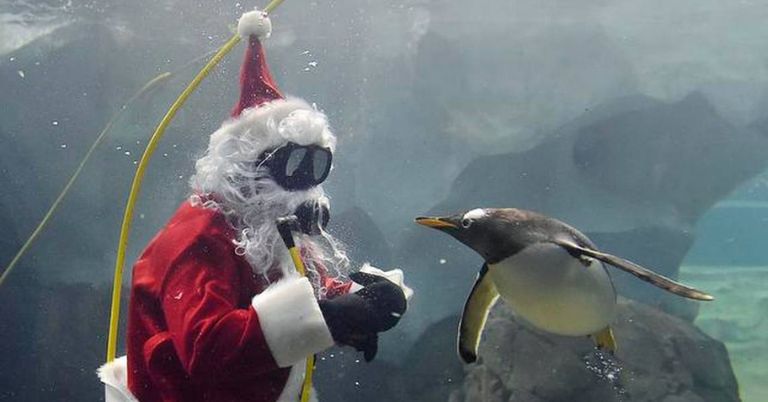 What else on the list besides otters, polar bears, and penguins shows? Of course, Kansas City Zoo has a few other seasonal events for your family to enjoy. While you can meet Santa everywhere in December, the zoo will let you take pictures with Santa Dives—literally, Santa who dives!
2. Join the Santa Bandwagon
Have you ever dreamt of joining the Santa squad instead of merely receiving presents? As quirky as it might sound, you can realize your dream immediately this December! Welcome aboard the Kansas City Southern's Holiday Express and share the same locomotives with Santa Claus and his elves. The train heads to the legendary Union Station.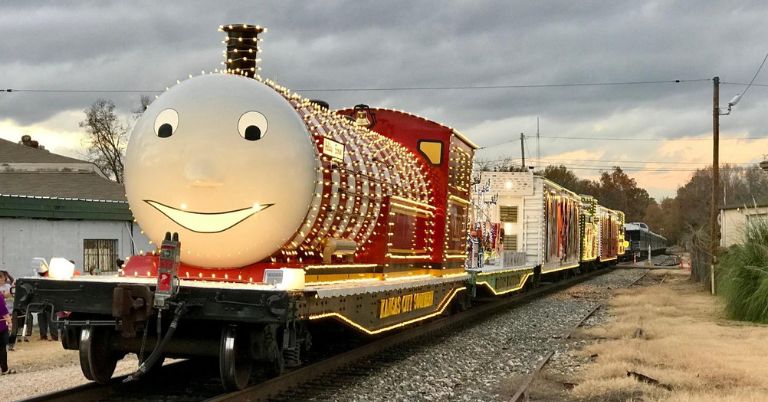 While thinking about what to do with a teenager in Kansas City during winter, this one should be on your list. First, the Kansas City Southern's Holiday Express is a free experience. You just have to book the tickets in advance. The six-car train features thematic displays that enliven the North Pole spirit, making you feel like you are in a fairy-tale setting.
The newest addition is the entrance to Haverty Family Yards.
3. Put the Art into Your Heart
Wintertime calls for warmer days in the theatre. While many people label NYC as home to everything performing arts, The Coterie Theatre is awarded by the U.S. TIME Magazine as "One of the Five Best Theatres for Young Audiences." Thus, consider a trip to the theatre with your loved ones when planning what to do with a teenager in Kansas City during winter.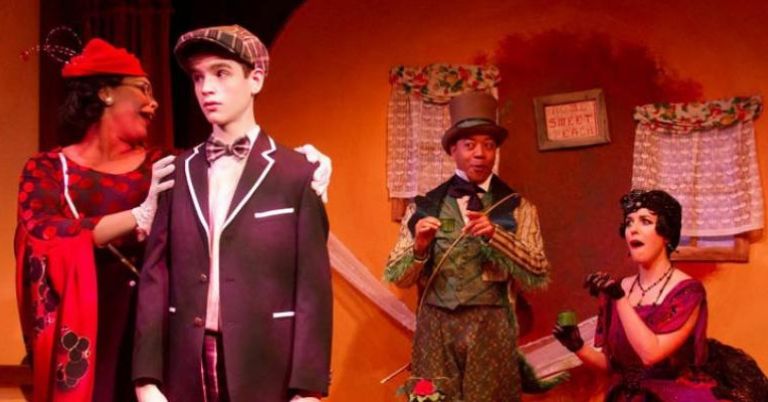 The Coterie Theatre's A Charlie Brown Christmas is performed from mid-November until end-December. According to our records, this is the only Kansas theatre whose show last the longest during winter. We are sure you can have a great list of shows every winter. Your family can also enjoy other one-of-a-kind shows and programs in the theatre.
4. Satiate Your Taste Buds
Planning to visit Kansas City post-Christmas? You're just in time for Kansas City Restaurant Week! Kansas City Restaurant Week consists of over a hundred restaurants, with 10% of each dish donated to charity. This can be an excellent lesson for your teenager to creatively raise money.
A 10-day premier dining event offers incredible food and an excellent wine list while allowing you to experience them at an affordable price. Imagine restaurant hopping to distract yourself from the coldest month, and you get to try various flavors from many restaurants participating in the event.
5. Enliven the Christmas Spirit at the Strawberry Hill Museum's Olde World Christmas Tour
Bring your teenager back to the Victorian era with authentic Christmas decorations from all over the world. If you wonder what to do with a teenager in Kansas City during winter, you can consider visiting the Strawberry Hill Museum to learn about many nationalities.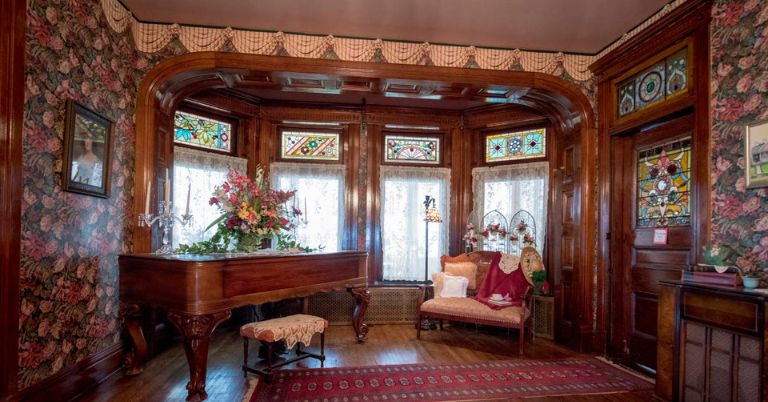 The Strawberry Hill Museum's Olde World Christmas will let your family witness Christmas-themed rooms decorated to represent various world cultures. Sip your tea slowly in its Tea Room and savor every bite of the authentic treats while getting yourself in the Christmas spirit. Remember to book in advance.
6. Getting Some Gifts at the Hallmark Visitors Center
Yes, we're talking about the famous greeting card company that specializes in creating dreamy and feel-good Christmas movies. Located in downtown Kansas City, the Hallmark Visitor Center is full of surprises (have you known that Crayola is part of Hallmark companies? Surprise!). Explore the captivating exhibits and displays while sorting for the perfect gift to bring home.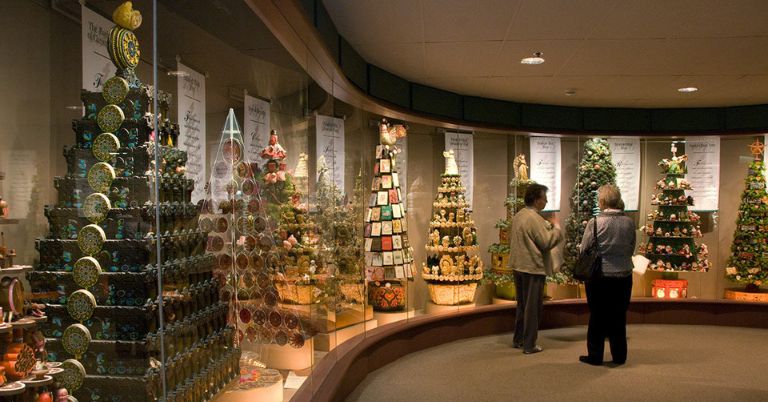 Enter the Hallmark Visitors Center with a head full of curiosity about the company's history and how it grew and expanded in many ways. See how a bow machine folds a ribbon and transforms it into a star-shaped bow for you. You can also take a moment at the Hallmark Channel to reminisce about the good old days by watching snippets of everyone's favorites.
7. Kansas Barbecue-Loving City
Do you know that "Kansas City" and "barbecue" are synonymous? Thus, the plan should involve barbecue joint exploration when planning what to do with a teenager in Kansas City during winter. To cut your search time short, we highly recommend Arthur Bryant's Barbecue Restaurant, which serves the finest meat-smoking for turkey, ham, and brisket.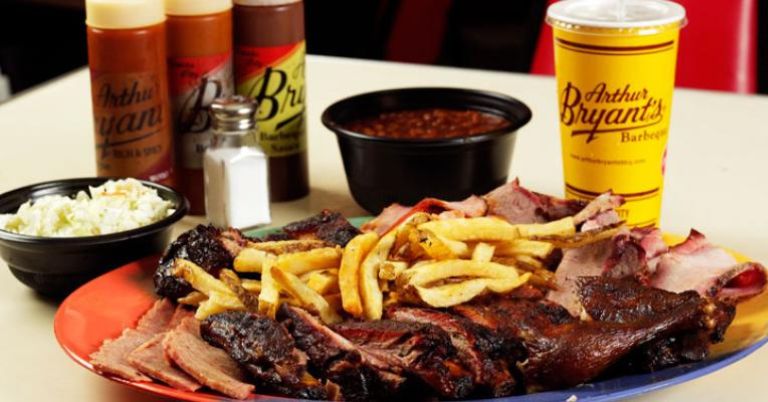 After multiple visits to the infamous restaurant, whose fans include world-famous leaders, we've finally found the best way to enjoy the barbecue. Once you and your family set foot at Arthur Bryant's Barbecue Restaurant, gorge on everything—from beef and turkey to sliced pork to load your table. Splash them with Arthur Bryant's Original or Rich and Spicy Sauce. What a way to escape the Kansas winter!
8. Improve Your Cooking Skills at Taste Buds
You sometimes want familiarity when you think of what to do with a teenager in Kansas City during winter. You wonder how to adopt everyday activities in such a holiday mood. If so, you should learn or improve your cooking skills at Taste Buds Kitchen with your teen, where you can also expect fresh ingredients and stylish aprons.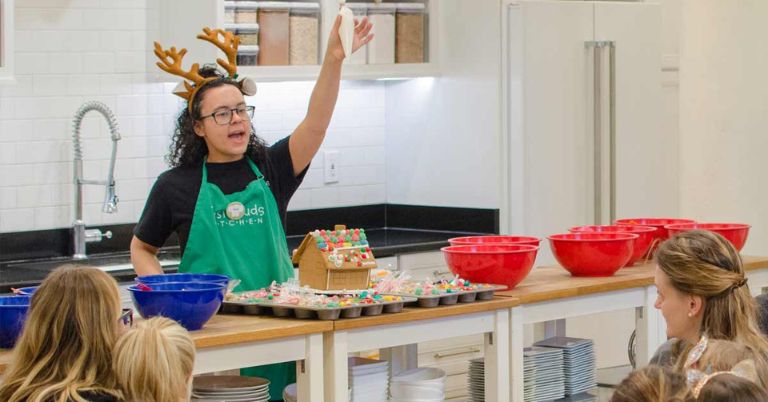 If you're more into colorful recipes and don't want to deal with the cooking mess, we encourage you to sign up for one of its winter programs, Gingerbread House Family Workshops. This workshop will let you decorate a well-done Gingerbread House with endless candy options, wrap your creation, and you'll be assisted by friendly culinary crews.
9. Explore the Universe and Beyond
Imagine you can play with the stars in a milky way. It might sound a bit dreamy, but you can realize it in Kansas City. Anticipate an exciting The Arvin Gottlieb Planetarium at Union Station winter schedule that includes their seasonal star tour, 3D 4K Solar System tour, and many more.
If you want further agenda to be included on your list of what to do with a teenager in Kansas City during winter, the planetarium also offers family-friendly programs. Explore more about the Space Mission, an introduction program for all space fans; Big Bird's Adventure and Magic Tree House; and Legend of the Enchanted Reef, which focuses on marine conservative.
10. Soak Up the Festive Spirit
Winter is about all things festive and bright vibes. Plus, it's magical—think about Christmas celebrations with a fantastic atmosphere everywhere. Luckily, Union Station has it all for you to soak up the festive spirit. Come to Holiday Reflections Walk-Thru Village at Union State, and spoil your eyes and ears with beautiful lights and Christmas carols.
Presented by BOK Finance, Holiday Reflections Walk-Thru Village provides everything for everyone. Your younger child can also enjoy a mini train ride while you sip your hot chocolate. Note that the photo opportunities here are endless; you can certainly do it for the gram.
---
---
11. Stay in an Indoor Waterpark Resort
If you are simple parents who do not bother planning in detail, pay attention to your accommodation when thinking about what to do with a teenager in Kansas City during winter. Let us recommend staying a night or two at Great Wolf Lodge. It would give you comfort, and the facilities would make your teens happy.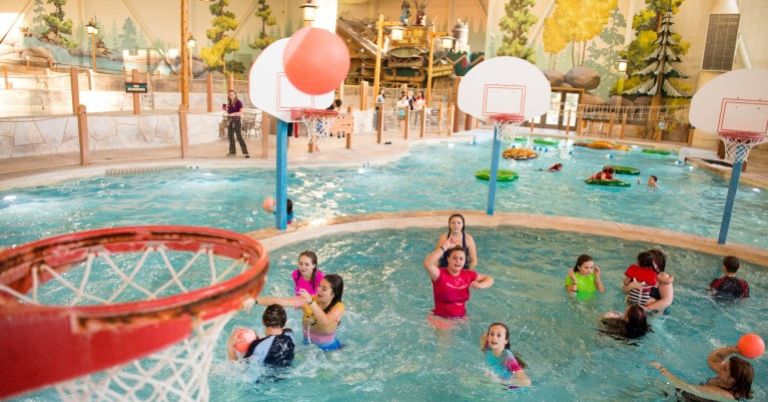 Great Wolf Lodge provides one-stop family-friendly entertainment that you can enjoy all day. Imagine without having to leave your comfort; your family gets access to more than 10 water attractions, swimming pools, a kid's spa, a laser trail, and many more facilities. Great Wolf Lodge helps you experience summery activities on your winter days.
12. Play with Clay
Looking for ideas to keep your teenager busy while you two can have all the time in the world for just the two of you? Send your teenager to a day clay camp at Belger Arts that will improve their creativity, hand-eye coordination, and motor skills. It also presents an opportunity for your teenager to make friends with the same interest.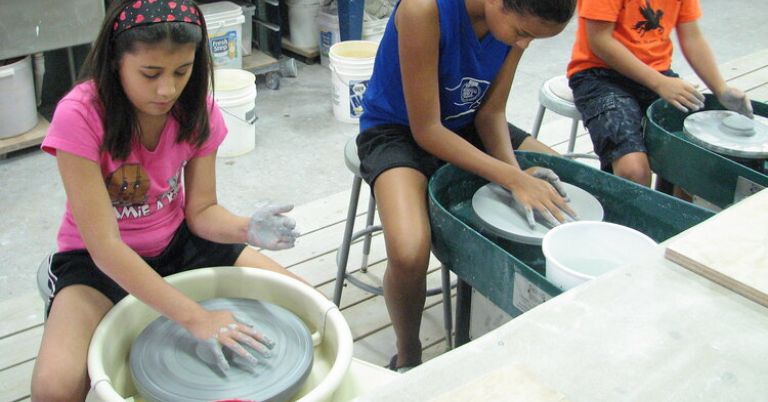 Belger Arts' Clay Camp is intended for children aged 7 until 17. The program started in the morning with a free drawing session being the first agenda. All participants will be guided by camp art educators, and your teenager can bring their creative pieces home.
13. What is Kansas City Without Jazz Scene
Get your teenager interested in jazz. If their ears do not get used to the unique rhythmics, don't force them. Instead, let them see it live to give them some room to grow their interests. Known as one of the cradles of jazz music, Kansas City is the right place for you to enjoy the music. Jazz music marked its first development in the city in the 1920s.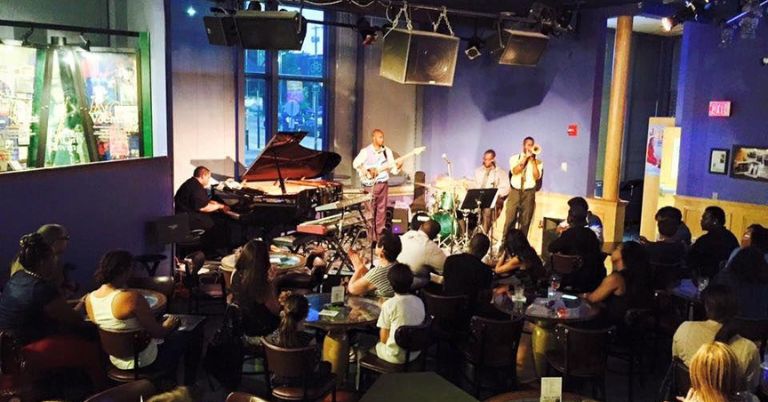 Our recommendation is The Blue Room, a fun and festive jazz bar where you can spot American Jazz Museum. Your experience at The Blue Room will be more than sit and enjoy. Because other than the museum, there are seasonal jazz exhibits that can broaden your knowledge about jazz influence and development in Kansas City.
14. A Store with Museum Quality
When you think about what to do with a teenager in Kansas City during winter, combining different interests in one plan is a bit tricky. Opt for Cabela's if you want to update your outdoor gear while your teen wants to have fun and play some games.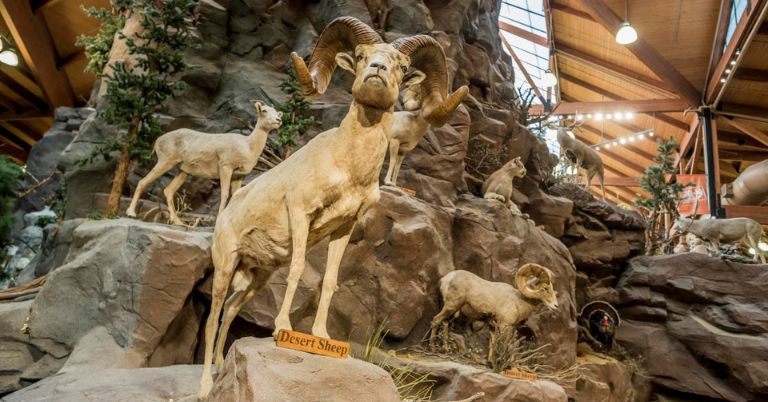 Besides a wide range of outdoor gear such as camping clothes and equipment, and hiking outfits, Cabela's has Mule Deer Country Museum. This museum is where you can witness the world's most extensive mule deer collection. Need more entertainment? Worry not, provides a playing arena, with a laser arcade and an archery range.
15. Fun at the Farm
Not precisely in Kansas City, a 45-mile drive to the south of the city, you'll find YaYa's Alpaca Farm. The moment you find the place with an intense passion towards Alpacas even in the middle of the cold, your question of what to do with a teenager in Kansas City during winter is answered. Observing how Alpacas interact and are groomed is entertaining and therapeutic.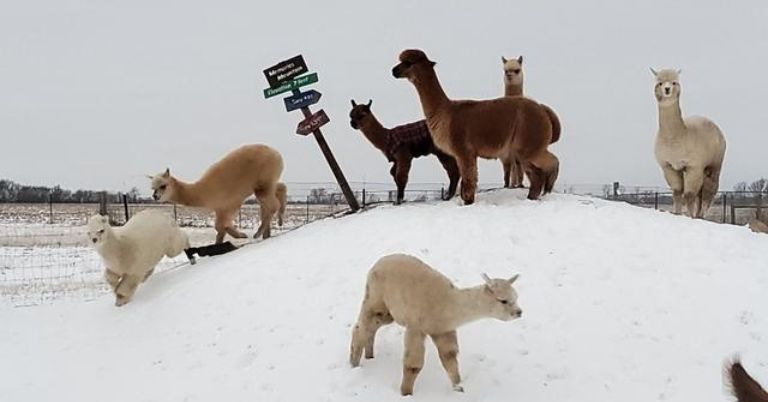 While the tour is enough for you to learn about Alpacas, you and your teenager can also join some seasonal classes. Our favorite is Fiber Art Classes where your teenager will be exposed to Alpacas fiber and what you do with it, such as playing with fiber and doing a simple project based on the dying thread. Other options offered in this class are needle felting and wet felting methods.
---
Latest Post:
---
FAQ (Frequently Asked Questions)
What is Kansas City like in the winter?
Kansas City is freezing during winter, with January being the coldest month. The average temperature during wintertime can hit between 24 °F and 41 °F. When deciding what to do with a teenager in Kansas City during winter, you may also want to expect snow. The average snowfall is 18.2 inches each year.
What is there to do in Kansas in January?
Kansas City Restaurant Week is the most popular activity in January, where the program presents a chance for your family to satiate your taste buds and donate to charity. A plus point is getting them all at an affordable price. Since January is the coldest month of the year, you may want to consider dominating your holiday list with indoor activities.
Is there anything cool in Kansas City?
For one-stop entertainment, visit Union Station. Believe us, it is more than just a station. You will find out why Union Station becomes one of the entertainment centers in the winter. Also, Kansas City is the synonym for anything jazz except for barbecue. Witness the city's long-standing tradition of jazz music by enjoying jazz jam sessions and performances.
What should I wear in Kansas City in December?
Wear good layers of jacket and coat while in Kansas City in December. Although December is not the coldest month, you may want to think of wools, knits, and thermals. If you are cold intolerant, you can consider bringing additional winter accessories such as gloves, scarves, and beanies.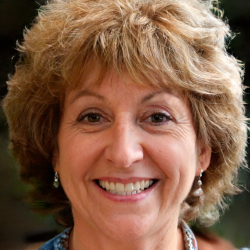 Latest posts by Suzy Prichard
(see all)