Dallas is known for some wild and fun things to do, especially for teenagers. It is known for some of its museums, nightlife, arcades, unique foods, and some fantastic things that would be great for teenagers to do. Dallas is a place for teenagers to have some fun. No need to wonder about the things to do in Dallas for teenagers. These are the 20 things teenagers can do in Dallas.
1. Dallas Cowboys Stadium Tour
You can experience what a football player is like in the Dallas cowboy stadium. You will be given a tour of the Dallas state-of-the-art football stadium and be guided through locales such as the press box, private suites, locker rooms, post-game interviews, and the field. You will enjoy the experience the tour has to offer. The tour is one of the great things to do when you are not sure where to enjoy some good old football experience.
Book a ticket at the website and enjoy the experience of feeling like a real football star at the stadium. If you just want to wander around the stadium without all the in-depth football player experience, you can just come over to the stadium and walk around the stadium without the roleplay.
2. Dallas Food and Culture Tour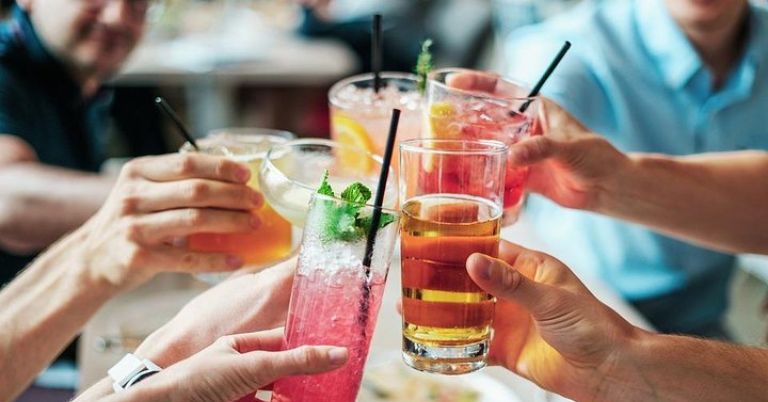 Jump into the Dallas food world and learn about Dallas food and culture through a tour where you will visit more than two restaurants or eateries in Dallas. You will have a two-hour time to experience Dallas's finest cuisine and dishes with your tour group. After booking this tour, you can cut down on waiting times, receive benefits, and much more. Tour the finest restaurants and eateries in Dallas and sample the food in each restaurant.
The maximum capacity for one group is 15 people, so if you are planning on coming with your friends, you should consider this. One of the great things about this tour is that if the weather proves poor, you will be offered a full refund. The Dallas food and culture tour is perfect for teenagers who want to find things to do.
3. Chocolate Tour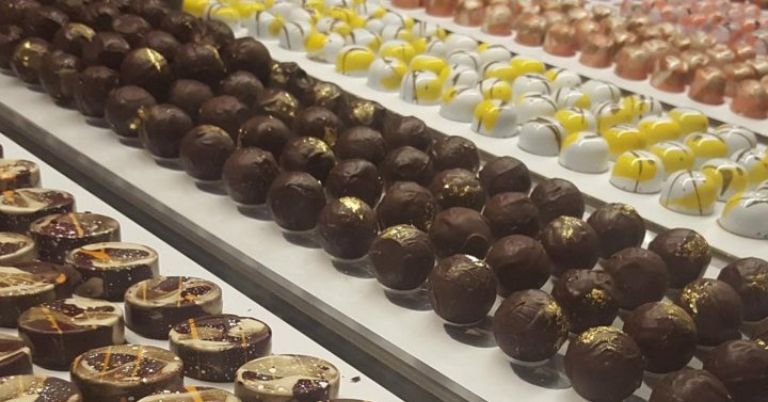 Another place for the foodies, this guided chocolate tour will take you to the most exciting chocolate makers in Dallas. The tour will come with an air-conditioned bus, where you can play trivia games and win chocolate-themed prizes between stops. Your group will spend half of your day touring around Dallas and stopping at the top five chocolate makers. while tasting free samples given at each chocolate maker.
Brownies, gelato, a chocolate lounge, and many more chocolate-inducing activities are what you can expect from the chocolate tour. You will receive a confirmation at the time of your booking. An important note, this tour cannot accommodate people with vegan and diabetic dietary restrictions. This is one of the great things to do for any foodie.
4. Buy a Dallas CityPASS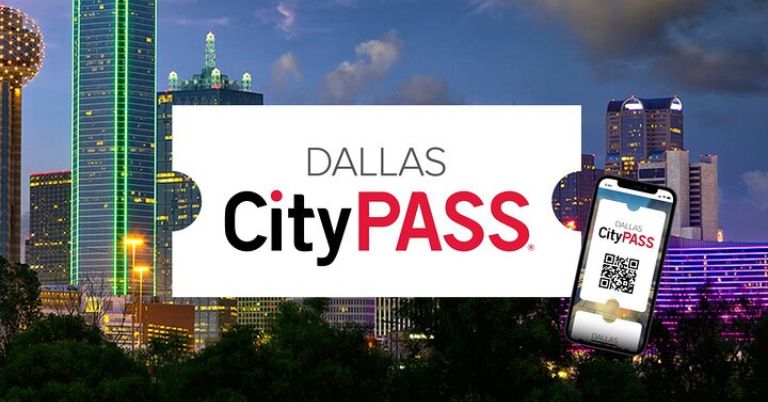 This is an exciting feature in Dallas, a mobile ticket that gives you access to several attractions in Dallas. You will enjoy this perfect feature to find some things to do in Dallas for teenagers. With just a touch on the phone, you will be granted access to Dallas's finest attractions, the reunion tower and the museum of science and nature. Just buy a ticket from the website City PASS, and you will be able to roam around the city and have fun.
You will find it easier to book the ticket as it is meant to be easily accessible for any teenager who wants to roam around freely and enjoy the city. With this virtual ticket, you and your friends will have an easier way to find things to do in Dallas as it is all in the palm of your hand. The virtual ticket gives access to two prominent locations and an additional two, which you can choose from the website, and is valid for nine days.
5. Do a 2-hour Tour With E-Scooter.
Ride an E-scooter with your friends and tour the city of Dallas. Teenagers will enjoy the ride and tour of the city on an E-scooter, especially since it brings them to the most exciting places in Dallas. You will be stopping by at the parks, art districts, and even a farmers market where you can buy something to eat. The two-hour and fifteen-minute tour will take you around the city for some fun things to do.
Zip around the art districts and take pictures to post on social media, hang out at the park, and glide through the iconic giant eyeball in Dallas, where you can take funny pictures with your friends. This is one of the great things to do in Dallas for teenagers. Book a tour from City Wheels's website and bring your friends for an exciting day.
6. Book a Medieval Experience Dinner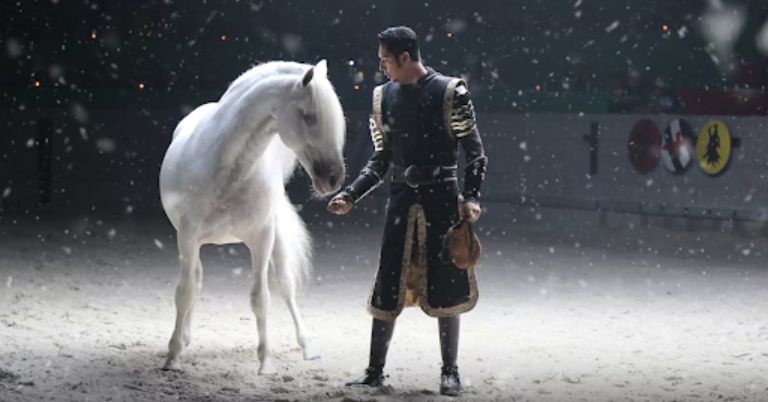 Eat while watching a live medieval-themed show in front of you. This is a great experience, especially for teenagers looking for things to do in Dallas. While dining in on a feast that's a four-course meal fit for royalty, be welcomed by Queen Maria Isabella, with whom you will be dining with her royal court. The Medieval Times dinner and tournament also offers an array of meal options for those who are vegan, vegetarian, or gluten-free.
It's one of the great things to do in Dallas for teenagers, where you can enjoy the dining experience. Eating and being entertained by a live tournament right in front of them is exciting. Upon arriving at the castle, you will be given plenty of time to take photos, explore the court, and mingle with royalty for an hour before showtime.
7. Meet the Cowboys at Fort Worth
Spend half a day touring the best of Fort Worth. You will be spending half of your day with cowboys, horses, and many fun things to do. Teenagers who love the wild west sensation and are fond of cowboy-themed activities will enjoy their time on this tour. You will be horseback riding, stopping by the Texas Cowboy Hall of Fame, and getting some of that old Southern hospitality.
You and your friends, along with others in small groups, will depart from Platinum Park in Dallas, where you will begin the first four-hour tour with a historian as your guide. You can expect to have many stops along the way, including some of the finest Western restaurants, shops for souvenirs, and much more.
8. Try Virtual Reality Gaming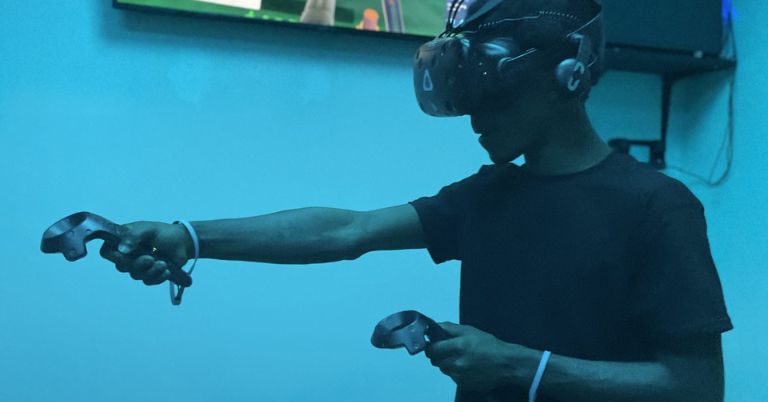 Book a ticket for some virtual reality gaming with your friends. The Fixation VR arcade is one of Texas's most advanced virtual reality experiences. One of the perfect things to do in Dallas for teenagers. You can also plan a party or even get a membership to get some exciting discounts. The booking process is simple, just check out the Fixation VR arcade's website and book yourself a ticket or plan a party for your friends.
There are a variety of game options you can choose from here. Before you book a ticket, you should check out their game of the week on their website. You can also attend a virtual reality camp hosted by Fixation. There are more than 100 games and experiences for you to choose from, pick your experience and enjoy your time.
9. Powered Parachute in Dallas
You can find more things to do in Dallas by flying high with your own powered parachute and your friends. This powered parachute experience will take you up in the sky and give you a chance to have a thrilling flight with some fun, slow, and low-flying parachuting. Before taking to the skies, you will be given a brief flight lesson by professional instructors who will also be joining you in your powered parachute.
The perfect experience, especially for teenagers in Dallas. Flying up high with your instructors and even getting your very own powered parachute license. The future flight LLC-powered parachute offers a sport pilot training lesson where you can get your certified permit to fly solo in your powered parachute.
10. Whitewright Skydive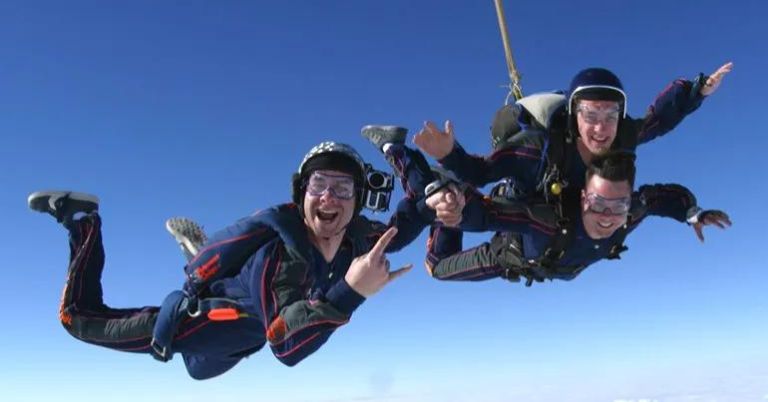 One of the great things to do for teenagers in Dallas is skydiving. Face your fears and jump out of an aircraft with your friends to experience a thrilling skydive. Check out the Skydive Spaceland Dallas to book your skydiving experience with your friends and see what else they offer. You can also get your skydiving license in a week here. Get geared up and set off at 14,000 feet, sky-high.
There are options for whether you are a first-timer or an experienced skydiver, so that everyone can get in on the fun. The tandem skydiving adventure is for beginners just starting to try skydiving. Experienced skydivers can check out the website for information regarding lodging, check-ins, and a safety briefing.
---
---
11. Check out the Ascend Camp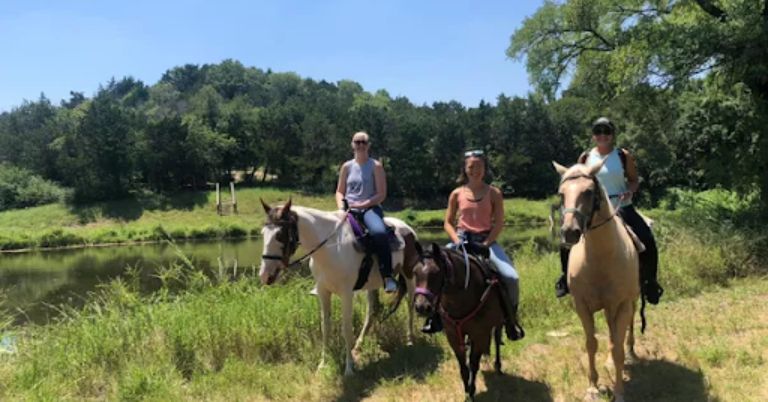 The Ascend camp has many fun things to do, and their staff are well-trained to make your experience more enjoyable, safe, and pleasurable. You can ride horseback at the Ascend camp, do archery, watch the wildlife show, play paintball, bb gun shooting tournaments, and many more. You can also go camping here with your friends for a more exciting experience in Dallas.
It's an inspirational, recreational, and educational camp for teenagers to develop their personal, physical, and cognitive aspects for their well-being. They offer a day camp as well as an overnight camp. Since the camp is full of exciting activities, you can enjoy them all during your camp.
12. Reunion Tower Observation Geo Deck
The Dallas Reunion Tower is the best place to hang out with friends and enjoy a bird's eye view of the city. The Reunion tower's geo deck is where you'll get 360-degree views of the epic urban landscape. You can venture onto the indoor/outdoor observation deck, check out sites from high-definition telescopes, and see the best of this Texas city day or night.
It also has a low price for any broke teenagers looking for an exciting thing to do in Dallas. The geo deck is also great for taking photos and posting on social media, and it's even better when visiting with friends or family.
13. Fair Park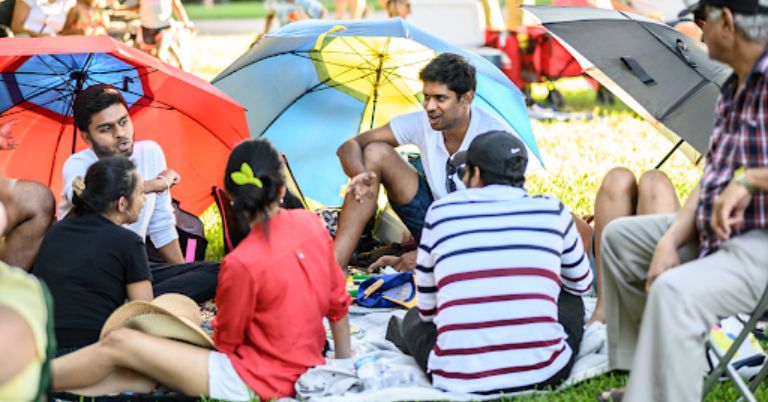 The Fair Park in Dallas offers a wide variety of activities for you to do. You can check the park's website for upcoming events and buy tickets. You can quickly look up their website to see if any exciting events are happening soon. The park is also close to many restaurants, alehouses, and other places to eat. There's also a performance venue inside the park for any plays or shows you can watch with your friends.
Some of the events you can expect include live music by famous artists, where you can enjoy yourself with your friends and have a great time. Inside the park, aside from the events being hosted, you can also take pictures in the gardens that are perfect for strolling around and posting the images on your social media. If you ever wonder about the things to do in Dallas, you should bring your friends here and have a great time.
14. Regeneration Arcade Bar and Pizzeria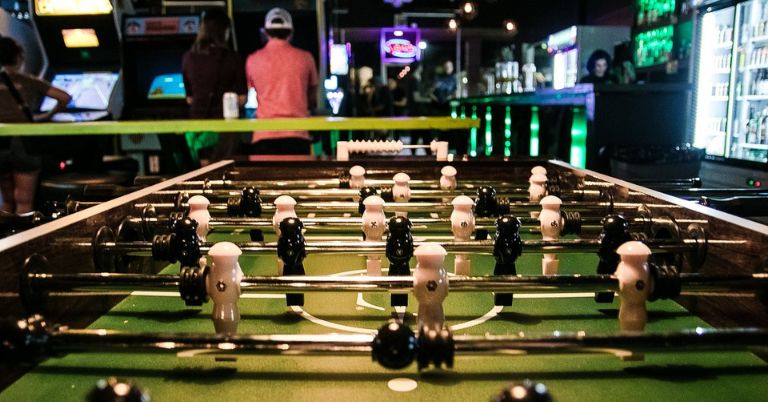 If you want a place to hang out and do something entertaining, you should stop by the Regeneration Arcade Bar and Pizzeria. This is the perfect place for teenagers to hang out. The Regeneration Bar and Pizzeria has over 50 arcade games and pinball machines, a pool table, drinks, pizzas, and many more. With all the free games, you won't need to worry about spending too much while you are out with your friends.
For ten dollars per person on weekends, free from Monday to Thursday with purchases, drink specials every night and day, and a happy hour during the week. Grab a slice of pizza, grab a beer, play pool, and hang out. The perfect place to hang out with friends or by yourself.
15. Trinity Forest Adventure Park
Other fun outdoor activities teenagers like climbing trees, gliding past a zip line and having a lot of fun in the outdoors close to nature. Trinity Forest Adventure Park is the first and only Aerial Adventure Park of its kind in Texas, so you should stop by and challenge yourself to some of the park's challenging levels. Multiple difficulty levels are suited to challenge every type of ability and fitness level.
With cargo nets, bridges, climbing features, zip lines, and other elements that allow a participant to travel from one part of the course to another, it is the best place to do things in Dallas. You can book your ticket from the park's website and check out other events that are available at the park.
16. Museum of Illusions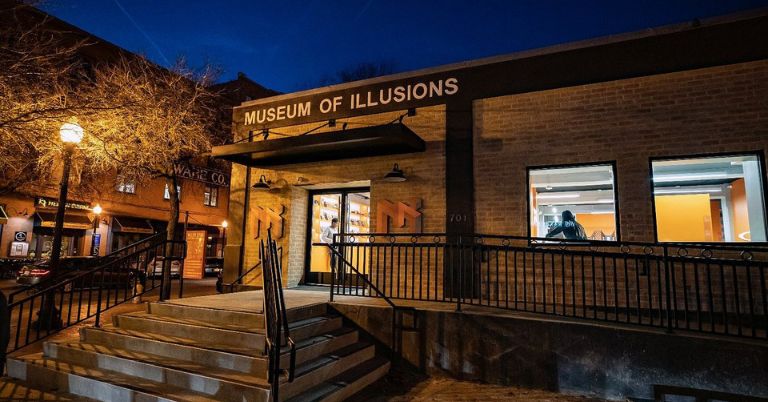 The Museum of Illusions is always fun to visit with friends. If you are looking for things to do in Dallas for teenagers, then bring your friends here to take funny pictures and have an exciting day with friends in Dallas. The Museum of Illusions pioneers the edutainment concept, fusing fun and entertainment with education and learning, which is helpful for teenagers who have a hard time learning through schools and other forms of learning.
Broaden your knowledge and perspective through the fun in the Museum of Illusions. You can help yourself to buy some playful, teasing, and challenging collection of games and souvenirs to bring home.
17. Cidercade Dallas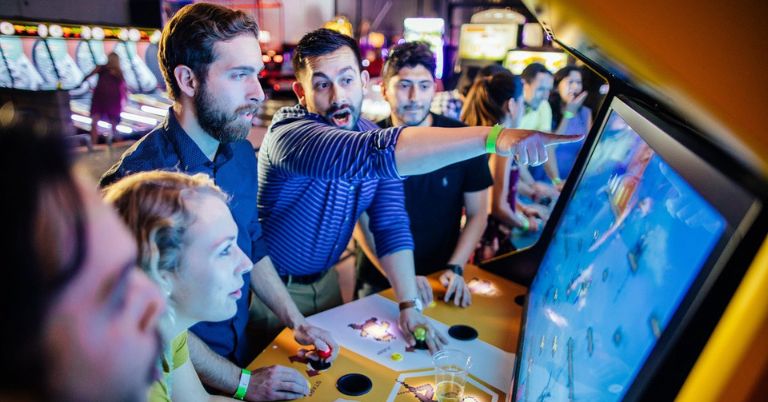 One of the great things to do in Dallas for teenagers is hang out at the Cidercade Dallas. Family-friendly during the day and a 21 and over activity during the night at eight. Admission is ten dollars for a day pass or fifteen for a recurring monthly membership. Both include unlimited play of more than 140 games. No quarters or bills. They provide 26 taps of hard ciders, kombuchas, seltzers, wines, and hard smoothies at the bar. For those who want the soft stuff, there are also vending machines.
Check out their website to see the drink list, they don't serve food, but you are allowed to bring your food inside. Outside drinks, however, are not allowed and will be confiscated upon discovery. The games here vary from the classics such as Mario and Pacman. There are also pinballs. Fighter and shooter games, as well as driving games.
18. Visit White Rock Lake Park
White Rock Lake is the prime spot for jogging, hiking, and fishing. You can bring your dog since they have a dog park. You can also bring your friends here, do some picnics, exercise, and wander around the pier. It is one of the most heavily used parks in the Dallas Park system and is the location of many special events and runs. You can find many things to do here, especially any outdoor activity.
You can visit the park and not spend any money, which is the best place to do things in Dallas for teenagers. Teenagers can also do many activities here without spending a single cent.
19. Mia's Tex-Mex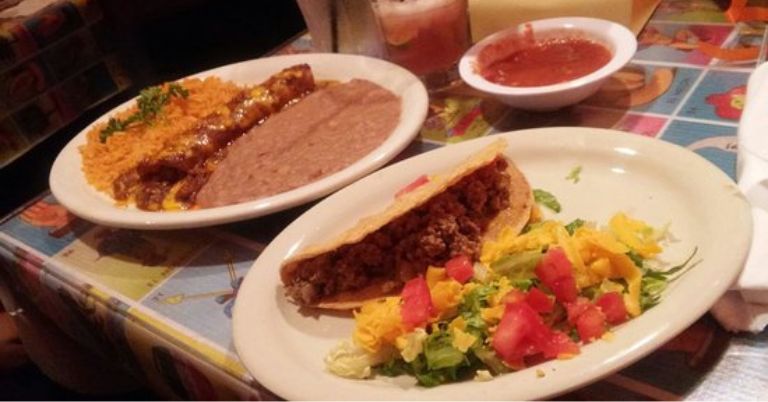 Mia's Tex-Mex is a Texas restaurant that serves Mexican-style dishes. When in Texas, you must try out Tex-Mex, which happens to be located in Dallas. So while you are here, stop by Mia's Tex-Mex and enjoy the highest quality Mexican-style food using only the freshest ingredients. This is the best place for teenagers to grab a meal.
Enjoy Mia's Tex-Mex original family recipes, including Butch's original brisket tacos, chimichangas, and homemade Rellenos, just to name a few. You can also check out their website to get your gift cards or see the menu.
20. Sonny Bryan's Smokehouse
Stop by Sonny Bryan's Smokehouse to enjoy the most iconic Dallas barbecue. You can find the finest smoked meats and get a quick bite with your friends after a long and tiring day. They serve sliced and chopped brisket, sausages, turkey, pulled pork, pulled chicken, and many more, and that's just the smokehouse meats. There are more food options you can find in the smokehouse.
You can also hire a catering service from Sonny Bryan's smokehouse so that any planned events can enjoy the delicious meat the smokehouse offers. You can also order online from Sonny Bryan's smokehouse's website.
---
Latest Posts:
---
What do teenagers do for fun?
Most teenagers love to hang out with friends while having a drink and doing activities together, such as playing pool, cards, and other activities. In contrast, others prefer to keep themselves entertained by playing virtual games, drinking coffee at a local cafe, or enjoying a meal at some eatery.
What can broke teenagers do for fun?
Broke teenagers can visit White Rock Lake Park since it's free to enter the park, and it offers a wide range of activities to do for teenagers, from hiking, jogging, fishing, and many more. Other cheap option is the arcades.
How can I have fun in Dallas?
You can check out the historical and food tours, visit the arcades, and do some role-playing experiences. Since Dallas is a very cowboy-themed city, you can check out any camps that give you a Western and cowboy-themed activity.
Why is Dallas famous?
Dallas is known for its cultural activities, including opera, ballet, musicals, symphony concerts, sports, frozen margaritas, history, BBQ, and much more. Another thing it is famous for is the assassination of JFK, since the tragedy happened in the city of Dallas.
Latest posts by William Niocolas
(see all)