Teenagers can be notoriously hard to entertain. Even though you're able to get them to go on vacation with you to central Florida, you may still need help finding out what to do with a teenager in Florida.
Popular theme parks like Walt Disney World, SeaWorld Orlando, Universal Orlando Resort, and Legoland Florida Resort are here. But the area has much more to offer families than thrill rides and roller coasters. We can help with that! We're here to help you find the best family-friendly 20 things to do in Florida with teens. Even more so outside!
1. Trying thrilling rides at Theme Parks
The first idea of what to do with a teenager in Florida is to visit Theme Parks. Of course, teenagers can't go to Florida without going to Orlando, the theme park capital of the world. They have a lot of unique and immersive parks to choose from. At the Walt Disney World Resort, you can visit Disney's Animal Kingdom Theme Park, Disney's Hollywood Studios, and many more.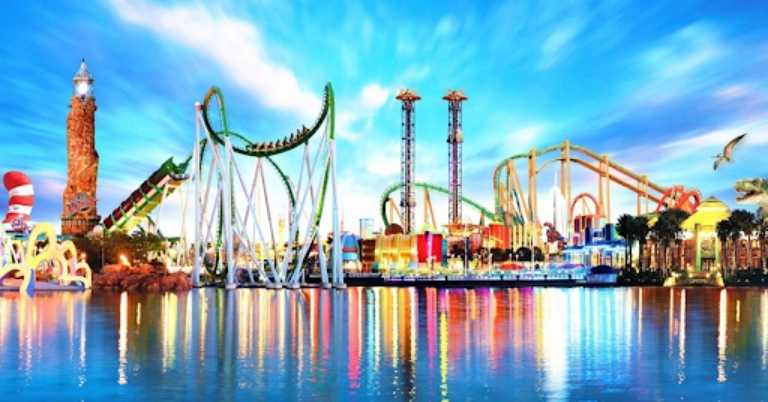 At Universal Orlando Resort, teens can hop between Universal Studios Florida and Universal's Island of Adventure. They can check out the water parks while you're there! They might save money if they buy Disney's Ultimate Ticket and Universal's 3-Park Explorer Ticket ahead of time.
2. Seeing the space at Kennedy Space Center
The Kennedy Space Center is at Cape Canaveral, only an hour's drive from Orlando. It's an excellent place for teens and adults to spend the day. Teenagers can find out about the massive scale of space exploration, meet real astronauts, and check out the many simulators and displays. If they plan their vacation just right, they might even get to see a rocket take off.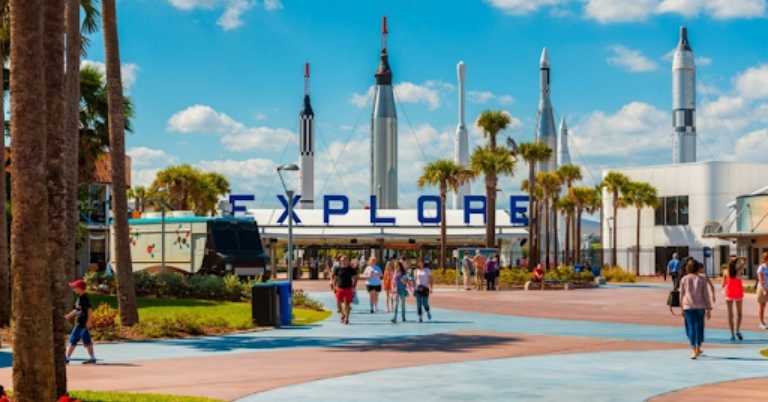 They should rent a car and drive there to enjoy the best things to do at the Kennedy Space Center in Florida. It takes about 50 minutes to an hour to travel from the center of Orlando, Florida. It means it's the perfect day trip from Orlando if they're staying there to go to the theme parks. They can also stay at the Kennedy Space Center for as long as they want and leave when they're done.
3. Enjoying clear beautiful Florida Keys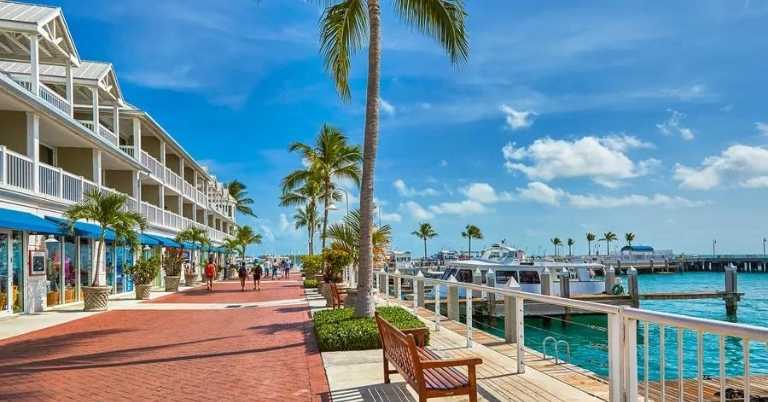 The Florida Keys are 125 miles long and have lots of fun things to do. The impressive Overseas Highway, high above beautiful islands surrounded by clear water, will amaze teens. Teenagers can go snorkeling, look for dolphins, and keep an eye out for Key deer, a rare animal that can only be found in the Florida Keys. Head to Mallory Square in Key West's Old Town, where friends and family gather every night to celebrate the sunset. This is a moment that the whole family will remember for a long time.
4. Relaxing at Clearwater sand beach
If your teens want soft, white sand beaches, Clearwater is the place to go. It's an excellent place for a relaxing family vacation, but there's still plenty for teens to do. Clearwater is often called the "best beach in the United States." If your teens go there, they'll see why. The promenade is full of restaurants and hotels, making it easy to get everything teens need.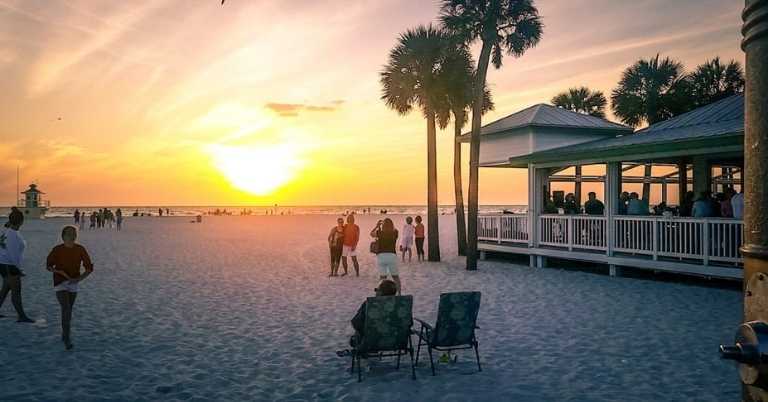 Teenagers can keep busy by going to the Clearwater Marine Aquarium, playing mini-golf, trying out some fun water sports, or going to Pier 60 for the nightly festival with music and street performers.
5. Adventuring in the Everglades
An airboat ride is a great way for teenagers to see the vast subtropical wetlands of the Everglades National Park, a UNESCO World Heritage Site. Watch out for alligators and other strange animals. Look for birds that only live in the marshes and the Florida panther, which is on the verge of going extinct.
The Ten Thousand Islands National Wildlife Refuge is a great place for overnight kayaking trips for teenagers. They may camp on desolate islands with only passing alligators, manatees, and dolphins as their sole company. If they're not ready to spend the night on a desert island, Shurr Adventures has private sunrise, sunset, and full-day kayaking tours through the islands.
6. Meeting some manatees!
Manatees are one of the most popular animals in Florida, and the federal government protects them. Teenagers would like to snorkel with these gentle giants in only one place in the whole country. When the Gulf of Mexico and the Atlantic Ocean get too cold in the winter, manatees move to Florida's warmer inland springs, where they gather by the hundreds at Three Sisters Springs in the Crystal River National Wildlife Refuge.
Bird's Underwater Dive Center and other businesses offer guided boat trips that let you swim in the cold water with manatees. Your teens can also get there by kayak if you don't mind paddling. As a good rule of thumb, they should give manatees a lot of space, be quiet, and not touch or chase these gentle animals.
7. Experiencing dynamic fun at International Drive Orlando
International Drive is the center of entertainment in Orlando. Teenagers can find a lot to do there. They can take a ride on The Wheel at ICON Park to get a bird's-eye view of Orlando, or go to iFLY for a thrilling flight experience for the more daring. I-Drive is a great place for teenagers to go after a day at the parks because it has a lot of restaurants and dinner shows.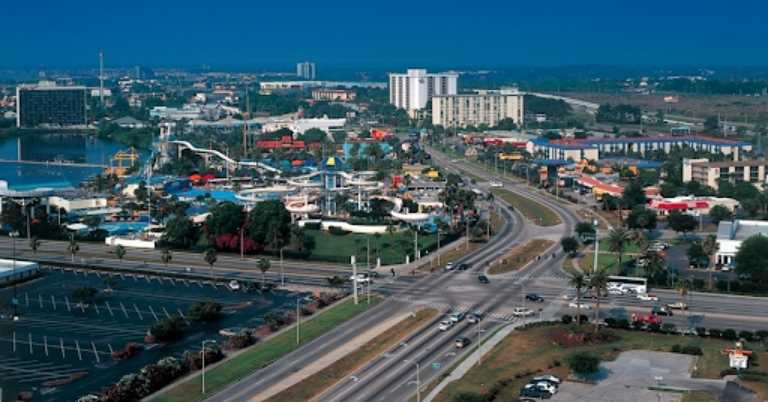 Let your teens drive at Andretti Indoor Karting & Games in the International Drive Entertainment District. If they don't already have a license, they will soon. Topgolf Orlando is close by. It combines golf with a way of scoring similar to bowling or darts. Kings Dining & Entertainment is an excellent place to go for games and fun food.
8. Staying at tropical island paradise: Captiva Island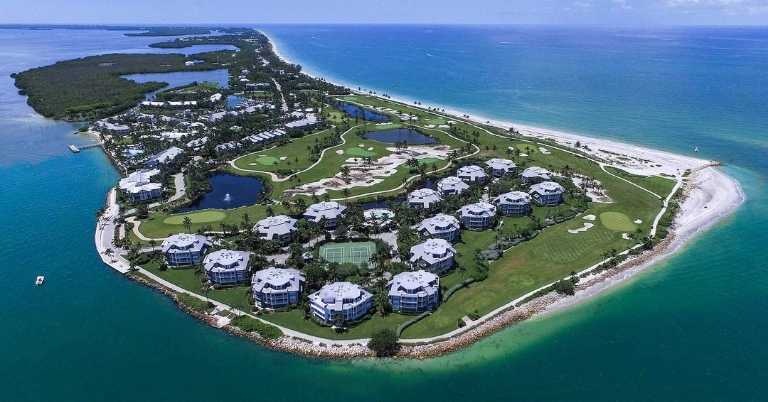 Captiva Island, near Fort Myers on Florida's Gulf Coast, is all about the outdoors. There are many animals, biking trails, and water activities that teenagers would love to do. It's a tropical paradise where teenagers can run free. The clear blue waters lap against the miles and miles of white-sand beaches. Maybe tired adults will be left alone for a couple of hours! No matter how they spend their day, everyone should get together to watch another beautiful Florida sunset.
9. Exploring water rides and animals at SeaWorld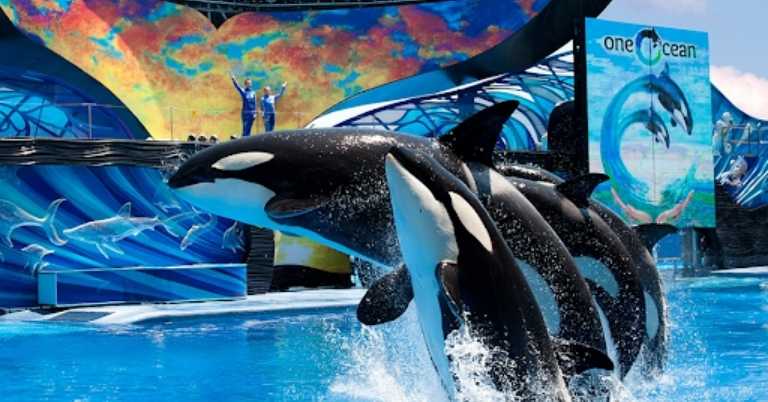 At SeaWorld, teens can get up close to exciting sea life. Teenagers love SeaWorld's thrilling rollercoasters and rides and the many animal exhibits. At SeaWorld, the most thrilling rides for teens are Mako, Manta, Kraken Unleashed, and the brand-new Infinity Falls.
Even if your teenager doesn't like animals, they can still take them on a behind-the-scenes tour to see how SeaWorld is helping to protect and care for marine life.
10. Meeting T-Rex and Captain America at Universal
Universal Orlando is the best amusement park for teens to have a lot of fun and do fun. They must see this if they're on vacation in Orlando. Your teens will make happy memories that last. It's the only place where a break can turn into an exciting adventure.
Teenagers can find the Puka Uli Lagoon, for example, and do fun things in the pool; meet the T. rex dinosaur from Jurassic Park; go to events and festivals; and even meet their favorite TV hero, like Captain America. Don't forget to bring something back to remind your teens of their trip, as there will be a lot of shopping.
---
---
11. Tubing and kayaking at Rainbow River
The Rainbow River is so clear that your teens can see the fine sand bottom as you float along in a tube at about a mile per hour. The water is a bright turquoise blue and lush green. The current is slow, so teenagers can watch birds and other wildlife on both sides of the river, or just drink a beer and soak up the sun.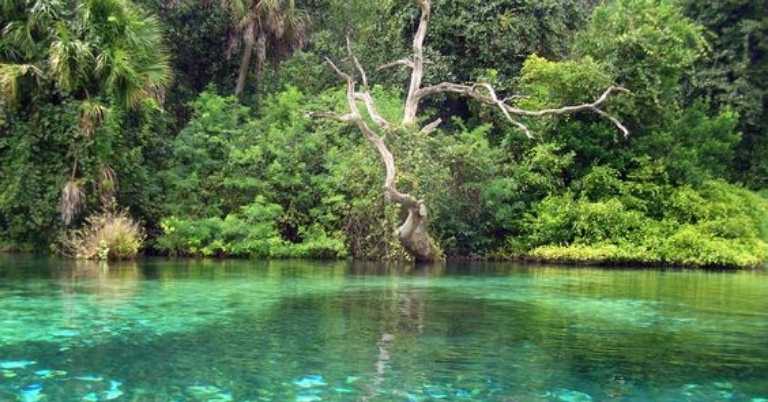 This park is excellent for families and has a long history that is worth learning about. Native people have been living in the area for thousands of years. Then a mining company and some private people used it. They left behind a beautiful garden and some waterfalls that they made.
12. Getting to know different cultures at Miami
Even though Miami is known for its busy nightlife, it is also an excellent place for teenagers if you look deeper. Due to the mix of Latin American and Caribbean history, the city has a lot of different cultures. Take your teens to the trendy Wynwood neighborhood in Miami, which is full of colorful murals, food trucks, and pop-up craft stands.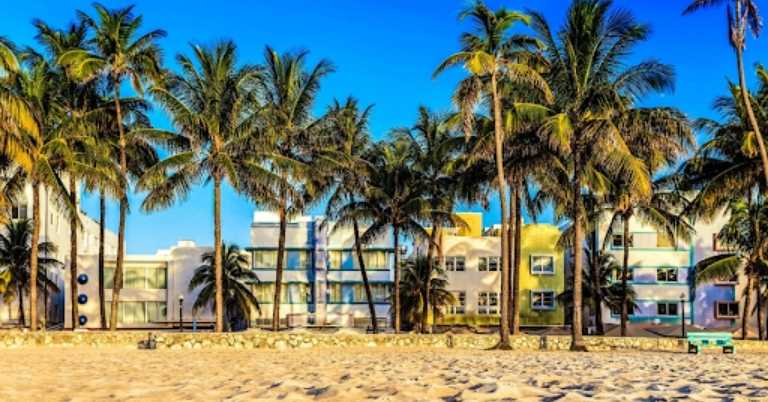 If your teens like sports, why not go to a game while in town? They can choose sports like baseball, basketball, American football, and more. If everything is too much and they want to relax, the beaches won't let you down either.
13. Exploring art collection at Ringling Museum
In particular, you can take your teens to the part of the Ringling Museum called the Circus Museum. Not many teens go to the circus these days. The Circus Museum is a place to see things on both a big and small scale. See the 44,000-piece replica of the circus coming to town in miniature, and take pictures of all of the museum's interactive parts.
Who doesn't like eating and having snacks? The Ringling Grillroom at the Ringling Museum in Sarasota is a big help. Your teens will love to go here for casual lunches because it's a modern take on an American restaurant. The McKay Visitor's Pavilion has a cafe on the first floor. The grill is open to everyone, not just those at the museum. Your teens can either make a reservation or just show up! There are seats both inside and outside.
14. Touring Trolley Tour of Old Town
The Hop On Hop Off Tour from Old Town Trolley is the best way for teenagers to make the most of their time and get around while learning about this historic place. The trolley stops at 22 locations around St. Augustine and is led by excellent tour guides. They can quickly visit St. Augustine's shops, restaurants, museums, beaches, and historic sites.
Teenagers can make their own plans with the Hop-on Hop-Off Tour from Old Town Trolley. With the Old Town Trolley, teens choose where to get on and off. With the Old Town Trolley San Diego, you might want to start at the museums. Your teens might be hungry and want to get off the trolley near some restaurants in San Diego. Your teens have the freedom to visit places whenever you want. Your teens can see more of San Diego and visit more of its sights in one day with Old Town Trolley San Diego.
15. Tubing and swimming Kelly Park's Rock Springs
A transparent kayak in the turquoise water of Rock Springs, Florida, is a good place for families, especially for teens. Kelly Park's Rock Springs, a family-friendly natural "lazy river" and shallow swimming spot, stands out among Florida's many freshwater swimming holes, caves, and protected species. Your teens can meet an astronaut for lunch and (maybe) watch a rocket take off.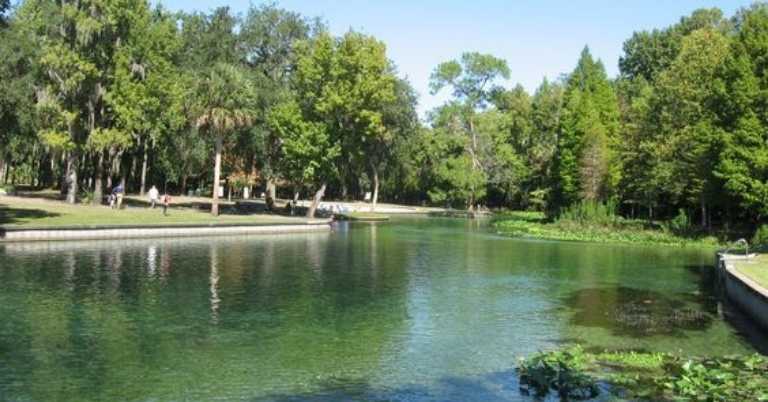 Your teens can launch a kayak or canoe for a beautiful 8.5-mile paddle down. Rock Springs Run gets deeper where your teens can kayak or canoe. The Rock Springs Run through a pristine subtropical forest to where the river meets Wekiwa Springs Run and becomes the Wild and Scenic Wekiva River, which the federal government protects.
16. Watching the Rocket Launch
A rocket launch is one of the best things for teenagers to see in Florida, along with Walt Disney World, Universal Studios, and the water parks in Orlando. Your teens can plan their trip around one (their chances of seeing a rocket launch are pretty good), but remember that these aren't their typical Florida attractions and can be canceled any time.
Still, it's a good idea to plan other things to do for teenagers on the Space Coast that will amaze your teens and make the trip worthwhile, even if the launch doesn't happen.
17. Doing water and land fun activities at Key West
Every island in the Florida Keys is worth seeing for teenagers, but Key West is one of the best places to go in Florida because of its culture, uniqueness, and many family-friendly attractions. Even better, if teenagers are taking a road trip through Florida, they can stop at islands like Key Largo and Duck Key, which are great for families.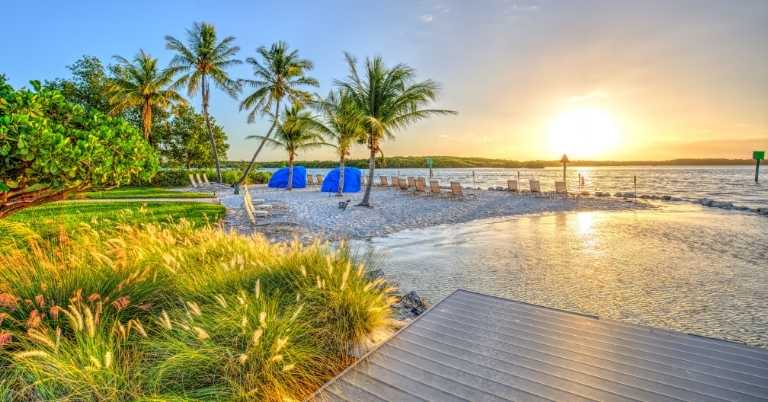 There are beaches, and most of them are on the island's southern side. They'll want to see them all, from the highly crowded Smathers Beach with its volleyball games and watersports vendors to the more peaceful beach at Fort Zachary Taylor. There are also several parks on the island, and teenagers' selection will depend on their chosen activities. Whether teens are looking for a peaceful stroll around the grounds at West Martello Towers or a game of tennis in Bayview Park, they'll be able to find what they're looking for.
Navarre is the best place for teenagers to get over spring fever because it has miles of beautiful beaches and lots of fun things to do on them. There are many cheap things to do in Navarre, FL, to get teens' spring break going. There are miles of clear paths that are great for biking and hiking. If they're lucky, they might be able to catch fish like snapper, amberjack, grouper, and cobia.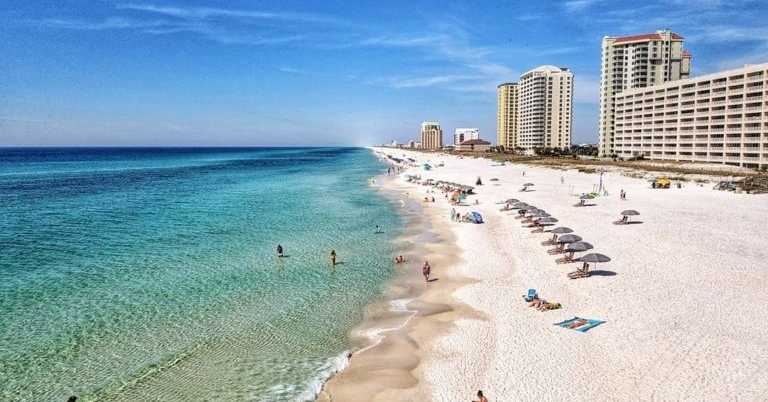 Your teens can explore the local scene to find tasty places to eat. Juana's Pagoda is a great place for teens to watch the sun go down, and Sailor's Grill is next door. They can try The Slippery Mermaid if you want fresh sushi in a cozy setting. They can also try some new places to eat, like the Cactus Flower Café for California-style Mexican, Gugliemo's for real Northern Italian food, and Johnny Huston's for a little bit of everything. A day at the beach isn't complete without a sweet treat from The Twist, which serves tasty variations on a delicious theme.
19. Diving at Blue Heron Bridge
If your teens have ever wanted to see the ocean through the eyes of The Little Mermaid, the Blue Heron Bridge near West Palm Beach is the perfect place for them to do it. Sport Diver magazine named the bridge one of the world's best dive sites.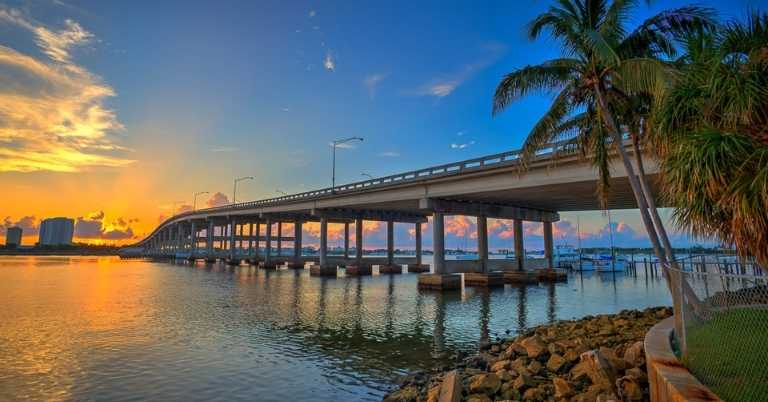 Teenagers would love it because it stands over an estuary where snorkelers and scuba divers can see many marine life and beautiful coral reefs. Tropical fish, octopuses, and rays are the usual suspects. Seahorses, sea turtles, and even manatees can be seen if they're lucky.
20. Adventuring in Gatorland wildlife park
The last resort idea for what to do with a teenager in Florida is to visit Gatorland. Gatorland is a 110-acre park with alligators, crocodiles, and very rare "white" alligators, as well as a petting zoo and a thrilling zip line. The Stompin 'Gator Off-Road Adventure is also very popular with teens.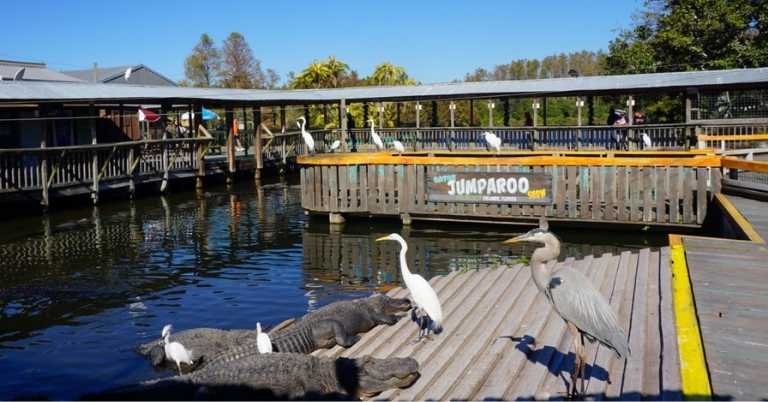 A fantastic view is provided by the observation tower, which is also a bit further away. Teenagers can enjoy the picturesque view of the entire park, the old cypress trees, and the vast wetlands nearby. They can also go on an off-road vehicle trip through Gatorland in 12-foot-tall monster trucks for a 15-minute action-packed journey with sharp bends and jarring dips past hordes of alligators lazing in the sun.
---
Latest Posts :
---
FAQ (Frequently Asked Questions)
What is there to do in Florida for teens?
Some popular things to do in Florida include theme parks, SeaWorld Orlando, Walt Disney World, Universal Orlando Resort, and Legoland Florida Resort. However, the region has much more to offer families traveling here than just roller coasters and thrill attractions.
Do teenagers like Sea World?
The answer is that it might depend on the teen. Sea World has a lot to do, but if the teens think they'd rather be somewhere else, it might not matter. Tell them to go to the website, make a plan, and tell you what they think. SeaWorld might be best for teens, but we would never say teens can't have fun there.
How many Disney parks are there in Florida?
Six parks altogether, including four theme parks and two water parks, make up the Walt Disney World Resort. The Magic Kingdom, EPCOT, Disney's Hollywood Studios, Disney's Animal Kingdom, Disney's Blizzard Beach, Disney's Typhoon Lagoon parks, and Disney's Hollywood Studios. If you're unsure what to do with a teenager in Florida, these Disney attractions may be a good choice.
Is Universal or Disney better?
Well, the response is relatively straightforward. You may make Universal Orlando your first choice if you want a distinctive but captivating experience. The activities are unique, particularly if you're a fan, and Harry Potter's charm will undoubtedly be incredibly alluring.
On the other side, you may choose Disney World to see the snow on Main Street and the lovely trees and other holiday decorations that Disney puts up. Disney World also has some incredible cuisine, especially during the EPCOT Festival of the Holidays.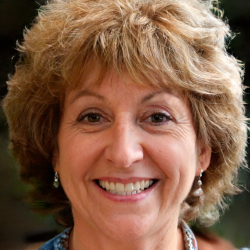 Latest posts by Suzy Prichard
(see all)