Houston is fun to go to with your family because it has famous places like Space Center Houston, lively parks, great burgers, seafood, and exciting museums. The city is fun to visit because it has many Tex-Mex restaurants, rooftop bars, theme parks, and an excellent shopping scene. But you may still need help finding what to do with a teenager in Houston.
When traveling with teens, you must visit the zoo or a children's museum. Teenagers, on the other hand, are a whole different story. After all, the last thing most teens want is to be put in with the younger kids. Still, there are probably some things they shouldn't do. So, in case you still have no idea what to do with a teenager in Houston, we have compiled the 20 best and most fun things to do in the city that will leave unforgettable memories. Check them out!
1. Shop at the Galleria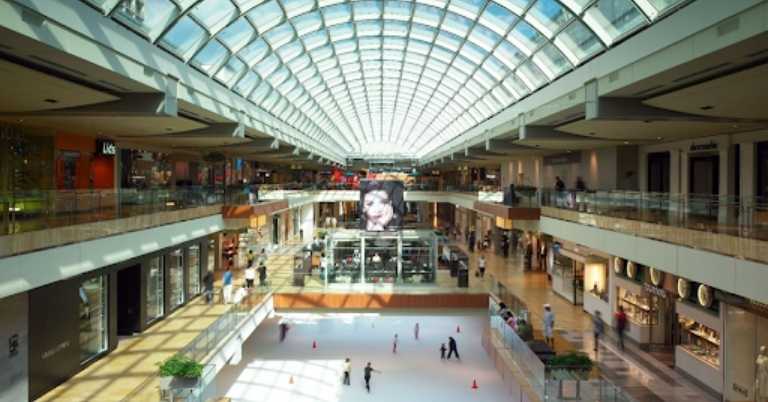 Do you plan to visit The Galleria, Houston, with your teens for only one day? Even though it's not very long, teens can see many of The Galleria's best spots in that time. The Galleria, Houston, is a great city, but it can be costly, especially regarding lodging and transportation. If you are traveling with your teens on a tight budget, you will be glad to know that there are many free things for teenagers to do in The Galleria, Houston. 
For one thing, it's the biggest mall in Texas. On top of the usual chains, it has only many stores in Houston. On the ground floor, there is also an ice rink. You and your teen can skate a few times in between deals. Don't forget to look at the nearby restaurants. This place is a lot more than just a food court in a mall. In case you have no clue about what to do with a teenager in Houston, this Galleria will be your best pick, as you can enjoy both food and shopping all at once!
2. Go to the museum area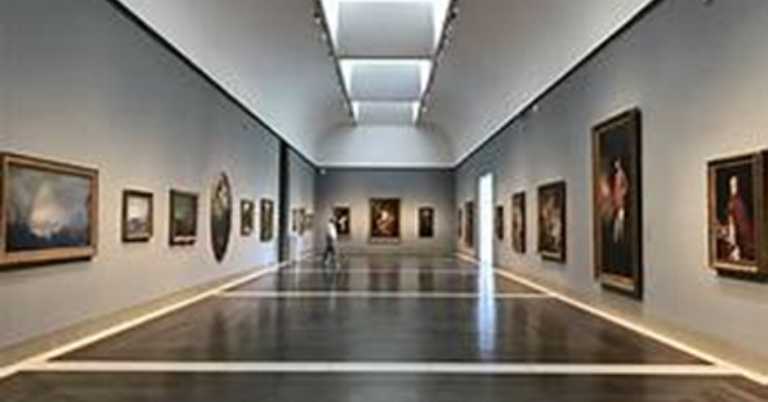 Try taking your teen to the Museum District if they like art, history, or seeing butterflies. Please take advantage of the fact that museums are free on Thursdays and take your teen to some museums that might interest them the most. The Museum District in Houston has a lot to offer.
Your teens can go to museums like the Museum of Fine Arts Houston, the Holocaust Museum of Houston, the Buffalo Soldiers Museum, the Contemporary Arts Museum Houston, and the Houston Museum of Natural Science. Even the National Museum of Funeral History is in Houston, so at least one museum will be interesting to your teen. If you teens are curious about how the universe evolves, the Houston Museum of Natural Science may be the best bet. In addition, the Museum of Fine Arts and Contemporary Arts Museum is for those artsy folks who love to learn about diverse artworks.
3. Paintball Center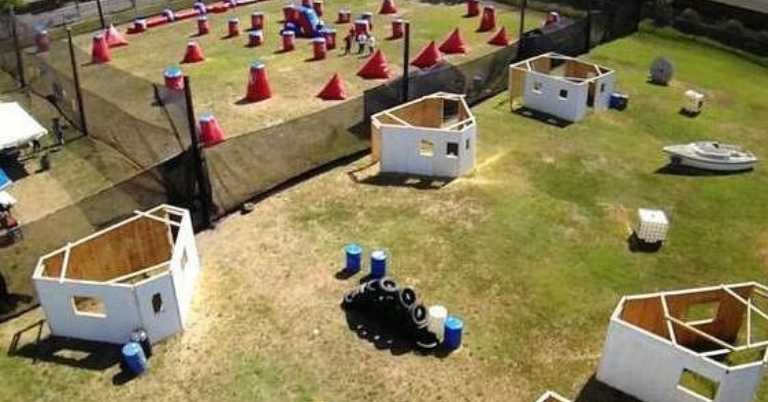 The Paintball center could be a fun place to play paintball for a big group of teenagers to hang out. Paintball is a popular sport that lets people get in shape and interact with nature. This sport is also great for teenagers to get close to friends and family. With each round of competitive play, teens can learn more about strategy, sportsmanship, and how to work as a team.
You haven't seen all of Houston if your teens haven't visited any of its paintball parks. But at the above-mentioned paintballing fields, teens can find all kinds of gear at prices that aren't too bad. Houston has a lot of paintball parks, but if your teens want to play a close-quarters combat game, the best one is the H-Town paintball arena that looks like Nuketown.
4. Discovery Green
Discovery Green is a lively 12-acre park in the middle of downtown Houston. Every year, they have more than 600 free events that show the many different things that make Houston what it is today. There are many good reasons to do it with your family all year.
The park is great for getting creative and having fun with your five senses. It's a great place to spend an afternoon with teens if you're looking for what to do with a teenager in Houston.
Discovery Green is a beautiful park with a lot to do for teens who like hiking, kayaking, or boating. If you want to teach your teens something in Houston, these parks often have events that lead teenagers about nature and animals. In the Arboretum, for example, teens can get up close and personal with animals that live in the park's prairies and swamps. Buffalo Bayou has regular boat tours where you can see the bat colony and get a good look at the bayou.
5. Miller Open-Air Theater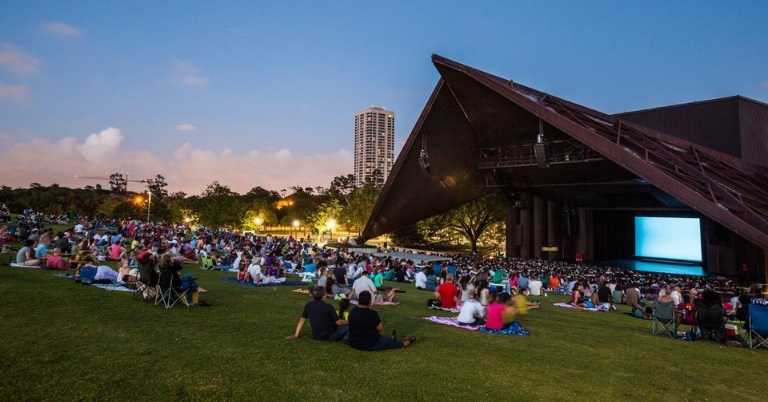 The Miller Outdoor Theatre is a place where teenagers can see performances outside. It is in Hermann Park. Between March and November, the theater hosts a wide range of paid and free performances by professionals. The arrangements are exciting, including everything from classical music and ballet to movies and plays. Before a show, teens can have a picnic on the hillside, which is set up like an arena, or sit in a comfortable covered area to watch the show.
Teenagers can choose to sit on the hill or try to get a ticket for the covered seating area. But they'll never have to pay for anything that isn't a voluntary donation. Plus, the show is always different from week to week. Teens might see a local indie band one week and a classical symphony the next. Teenagers who like music or theater will love this because they can try something new and find out what they like best.
6. Visit Kemah Boardwalk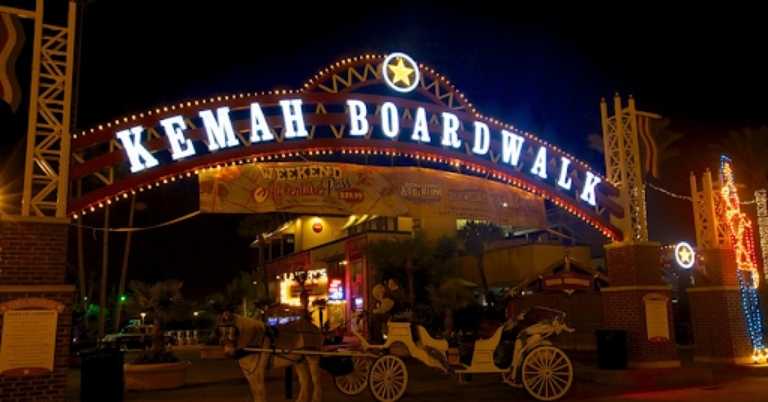 Amusement parks are a good idea when you're looking for things to do with teenagers. The park is a safe bet whether they like roller coasters, water rides, or carnival games. Kemah Boardwalk is an excellent choice because it is close to seafood restaurants and has a beautiful ocean view. It also has the Drop Zone and the Boardwalk Bullet. Kemah also has free live music shows that happen often. Also, if you decide to go to the beach, one is nearby.
We recommend the Ferris wheel, carousel, and train ride for your teens and those who want to take it easy. Does anyone in your family like to take risks? Then your teens will love roller coasters like the Flare and Boardwalk Bullet. They can ride the Boardwalk Beast speedboat if they want to go fast.
7. Let's go to the Houston Livestock Show and Rodeo
If you visit Houston with teens during the spring, the Houston Livestock Show and Rodeo should be on your list of activities to do in Houston with teens. It is well-known as the largest livestock show and rodeo in the world. If you want to get a taste of what made Texas what it is, you can't miss this 20-day event. Teenagers from all over the world come to this event, known as Houston's signature event.
This signature event in Houston has many things for teens to do. Teens can eat traditional Texan barbeque and other tasty foods, watch a world-class concert, see a lot of farm animals, enjoy the city parades, go on trail rides, enter contests, and so much more.
8. The Children's Museum in Houston
The Houston Children's Museum has 90,000 square feet of entertaining and educational activities and exhibits for teens aged one to twelve. In this place,  Teens can do various interactive things, like building race cars out of Lego bricks or making a short stop-motion film. But Kidtropolis, USA, a model city for teens run by teens, maybe the most remarkable thing at the museum. Teenagers can pretend to have jobs, go shopping, take their pets to the vet, and even vote for leaders. This gives them a good idea of what the world will be like when they are older.
The Children's Museum of Houston has a wide variety of exhibits, workshops, and programs for teens, encouraging them to learn in a fun and unique way. The museum tries to change the lives of teens and the places they live through creative, teens-centered learning. It has excellent displays and programs for teens of all ages. 
9. Downtown Aquarium in Houston
Have you ever gone to a doctor's appointment where there was a big aquarium to look at while you waited? You should bring your teens to this place and see how amazing it would be to eat great food surrounded by a beautiful underwater world.
The fun and exciting Downtown Aquarium is right in the middle of downtown Houston. The aquarium is one of the most fun things teens can do in Houston. It has a lot of different kinds of sea life. It will fascinate and inspire teenagers as they walk through the aquarium, rich with colorful fish habitats and underwater wonders, which are made to look just like they did when the fish lived there. Teens will love being able to pet the stingrays and ride the train to see the many sharks in the aquarium.
Take the teens outside to ride the Ferris wheel and merry-go-round after you've seen all the sea creatures in the aquarium. There is even a full-service seafood restaurant at the aquarium.
10. Have a great time at the Houston Space Center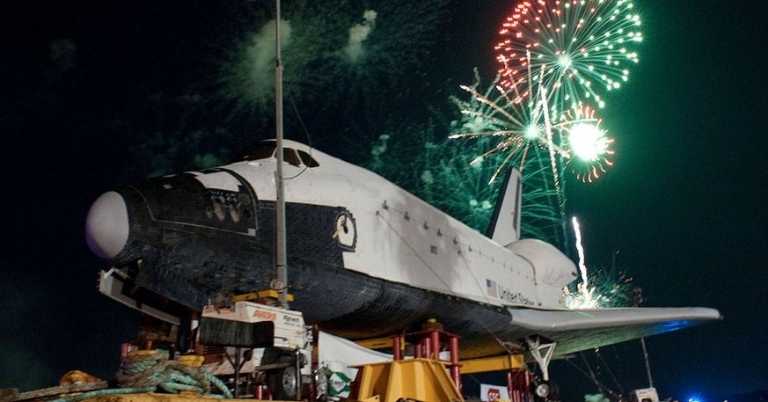 Do you have a teenager who loves space and dreams of going to the stars or seeing a planet up close? As one of the best parents' things to do in Houston, Space Center Houston is all about fun ways for teenagers to learn about science, technology, engineering, and math that teens wouldn't usually get to do in their everyday lives.
More than 400 space artifacts are at the center, including the world's most extensive collection of moon rocks and samples that the public can see. The Space Center offers age-appropriate activities such as robotics competitions, rocket launches, and even overnight campouts, among other things. Teenagers can learn about the magic behind America's history of space exploration and be inspired by what NASA scientists, astronauts, and engineers have done.
---
---
11. See the wild side at the Houston Zoo
The Houston Zoo is a 55-acre park with over 6,000 animals from 900 species. The zoo is in Hermann Park in the middle of Houston. Every year, more than two million people visit to see and learn about the many species of mammals, birds, and reptiles. The animals also participate in the zoo's many educational programs, workshops, and events.
At the 55-acre Houston Zoo, teens will love seeing more than 6,000 animals from 900 species. In the zoological park, you can see many kinds of birds, reptiles, mammals, and fish. The zoo is also home to the African Forest exhibit. Your family will love seeing some of Africa's many animals, like lions and jaguars, in a place that looks like an authentic African village. The Houston Zoo is one of the best places for teens to have fun in Houston. It will also teach your teens a lot about nature.
12. Find out about the Art Car Museum.
If you and your teens like unusual things, the Art Car Museum is one of the most memorable things to do in Houston with teens. This museum is full of cars that are just as many works of art as they are ways to get around. The vehicles, covered in designs, patterns, and a rainbow of colors, show that someone didn't just think like everyone else and made something unique.
Houston, known as the "Art Car Capital," established the Art Car Museum, also known as the "Garage Mahal," in 1988 to honor the history of this type of unconventional art. Teenagers can see all the Bicycles, motorcycles, rollerblades, and many other sorts of motorized vehicles, all uniquely decorated, which are also part of the collection, and art automobiles. Teens can also see a rabbit-shaped car holding a basket of eggs and a vast "Rochester" with antennas that burn fire are two of the most well-known things on exhibit.
13. At Speedy's Fast Track, you can race your siblings
Speedy's Fast Track is a popular place for families to go, so if you're in Houston with teens, spending the afternoon there will get them ready for the rest of the day. At the arcade, you can race go-karts or try to beat the high score on the Star Wars pinball machine. Miniature golf is available if you want to do something more relaxed. Check out the laser tag arena if you're going to do more.
In this place, teens can enjoy four different varieties of go-karts at Fast Track, an ordinary, super, two-seater, and F1 family entertainment complex. Each ride lasts for five minutes. In addition, your teens can go to go-karts, which feature a two-story state-of-the-art laser tag stadium, an 18-hole mini-golf course, and a full-fledged arcade with pinball, pool, air hockey, foosball, and video games. We recommend you join the ride and make a fun mini-competition where the winner can get another lap!
14. Dave &Buster
Dave & Buster's, located within Marq-E Entertainment Center, is a sports bar where teenagers can eat not only excellent cuisine but also play arcade games, bowl, and experience virtual reality games.
Teens can also have mainstays like the American cheeseburger, fish, chips, and pretzel dogs are on the menu here, as are many more options. There is a teens' menu, so teens under 18 are welcome if they are accompanied by an adult at least 25 years old. Upgrade your family dinner on your trip to Houston by taking the teens to Dave & Buster's for food and games. We also recommend bringing your teens here after a long day of strolling around the city.
15. At Nature Discovery Center, you can learn about science by doing it.
Give your teens a chance to learn about science outside, not just in a classroom. Native plants, migratory birds, and other animals live at Nature Discovery Center. Teenagers can join the science and nature education programs and learn about snakes, turtles, and other animals on the property. This attraction is in Bellaire, Texas, about 12 minutes by car from Houston via I-69.
The Nature Discovery Center can help teens understand and enjoy nature and the environment via the museum's interactive and hands-on collections, trails, and educational activities. The collections include plants, aquatic life, insects, mounted birds and animals, minerals, rocks, and fossils. Additionally, teenagers may use educational pathways, hands-on activities, and displays.
16. Children's Theater Express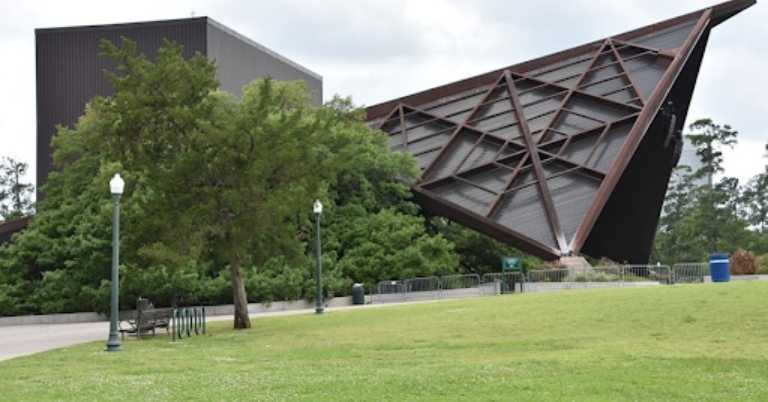 A theater is a child's best friend when they need a healthy activity to do. At Express Children's Theater, your kids will learn about one of the best theater groups in Houston and take part in some of the most interactive and interesting shows. There are also regular workshops for kids of all ages to learn how much fun theater can be. Also, they have a virtual display of performances, so you can keep the kids busy even if you're stuck inside.
The 2012–2013 Express Children's Theatre Season, A Cultural Journey, has a fantastic selection of avant-garde initiatives that capture Houston's wide cultural variety. These adaptations of classic stories bring our favorite fictional characters to life in excellent theatre for teens and those at heart, with tales that spark the imagination and uplift the soul.
17. Check out TopGolf.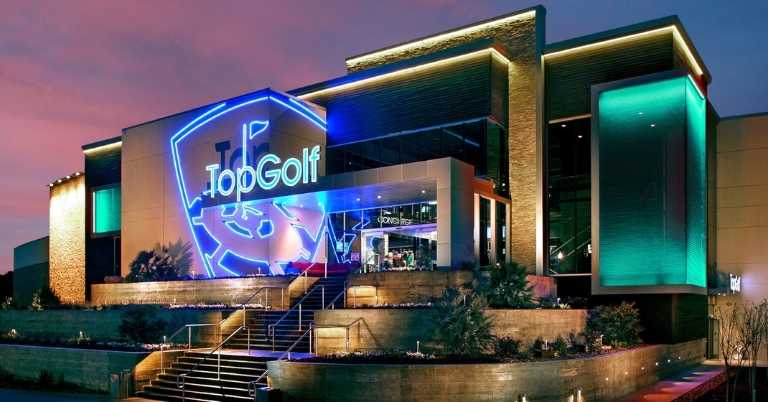 TopGolf is a vast place to have fun in Houston that your teen must go to while on vacation in the city. It is a place to have fun and eat in Spring, Texas. It includes a restaurant and a place to play golf. The golf games are fun for people of all skill levels, and the chef-inspired food is delicious. The venue has a high-tech driving range and a stylish lounge with fun games and unusual drinks.
Since it is game-based and doesn't require driving a golf cart around a comprehensive course, it is ideal for novices because it has everything teens need to get started. If you really must bring your teens, keep a close eye on them. There are drinking and swinging golf clubs and not much of a barrier between each golf bay, so teens will probably carry them or push them in a stroller the entire time.
18. Bowling at Lucky Strike Lanes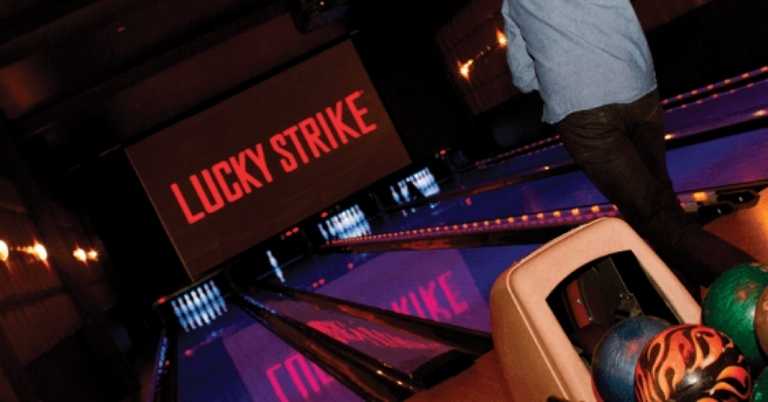 If you're a teenager in downtown Houston and you're ready for some real entertainment, Lucky Strike Lanes is the place to go. It is one of the best places to go out at night and bowl in the city. The site has a stylish and modern look, 14 premium lanes, and a variety of delicious food and drinks. People of all ages will find the place to be interesting. In addition to the lanes, there is a lounge and regular DJs for dancing.
Teenagers will enjoy Lucky Strike Houston's 14 premium lanes, trendy, modern design, and tempting food and beverage selection. Through your teen's party packages, teens can enjoy bowling and making their sundaes, while sports enthusiasts will enjoy watching the Texans thrash the Titans on our giant plasma TVs and projection screens.
19. The Museum of Natural Science in Houston
Since it opened in 1909, the Houston Museum of Natural Science has worked to keep and improve people's general knowledge of natural science and get them interested. As one of America's top tourist attractions, the Smithsonian National Museum of Natural History has many exhibits and events on several subjects, from astronomy and the science of space to fossils and chemistry.
The Burke Baker Planetarium is part of the museum. It has shows about science and astronomy. The Cockrell Butterfly Center is a beautiful three-story glass building full of tropical plants and butterflies that people love to visit. This museum is a must-see if you're looking for what to do with a teenager in Houston. The museum is also known for the Wortham Giant Screen Theatre, which has 394 seats and shows educational films in 3D and 4K.
20. COCKRELL BUTTERFLY CENTER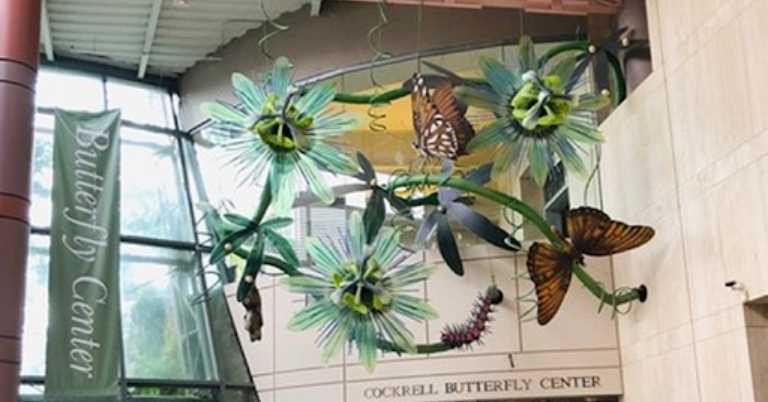 One of the best ideas for what to do with a teenager in Houston is to go to the Houston Museum of Natural Science's Cockrell Butterfly Center, where you can walk into the rainforest inside. You can watch hundreds of butterflies fluttering around a glass building with three floors. This is one of the fun things to do with teens in Houston on a rainy day.
Teens can watch butterflies emerge from their chrysalises in the Chrysalis Corner. This is the last step in the amazing transformation of a caterpillar into a beautiful butterfly. In addition, teens can learn about butterflies further in this museum, such as their species, life cycle, behaviors, and more. In addition, they will understand the importance of butterfly existence in nature to create a balanced ecosystem. And thus, contributing to protecting these beauties. Furthermore, fans of hard-core bugs who want to see cockroaches that hiss and scorpions whip can also look at their favorite insects here!
---
Latest Posts:
---
What can teens do in Houston?
Don't be confused about what to do with a teenager in Houston because so many teens can do it there. This culturally diverse city has sports games, a world-famous space center, historical sites, a great zoo and aquarium, museums, beaches, the world's largest rodeo, and many great places to eat.
What do people who are 17 like to do?
It might not be very useful or important, but here are some things you can think about for them:
Relationships.
Experimenting (learning and exploring new things).
Relatives (quality matters).
Family (Respect, speak and listen to your family members).
Be happy (The world is competitive and harsh).
How do you help a bored teen?
As a parent, it's essential to understand why your teens are bored so that you may find out the best way to alleviate that boredom. With that in mind, consider volunteering, getting involved in politics, taking up a cause, doing community service, or joining a youth group.
How do you entertain a teenager?
Teens can be hard to keep interested. It's hard to find ways to keep them interested without using technology. But even the most bored and picky teens will enjoy these cheap things to do. As parents, you can advise and ask them to participate in a contest, go bargain shopping, eat outside, see a play, listen to a concert, attend a sporting event, go to the city or the country, or ride a bike all activities you should suggest.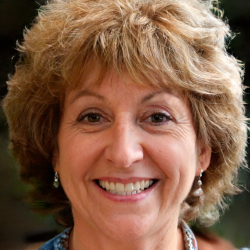 Latest posts by Suzy Prichard
(see all)