Stretching for nearly 900 miles, California is one the most visited states in America, and rightly so.
Perfect for families looking for an exciting vacation, the Golden State has bustling cities, stunning landscapes, the best beaches, and something for everyone to try.
From the most exciting theme parks to charming hikes, California has it all.
Today, we want to show you what California has to offer your teenager.
To do so, we've put together a list of things your teenager will love to do.
In this post, we'll take you through each thing so you know exactly what to do with your teenager when you pay the state a visit.
Whether you're looking for something exciting for them to try, or simply want to get them off their devices for 20 minutes, we have something for them on our list, so be sure to stick around if you want to learn more!
Visit One Of California's Theme Parks
As far as theme parks go, California has some of, if not the best in all of America, giving parents a great opportunity to take their teenagers out for the day.
The best thing about California's theme parks is that there is something for everyone.
For thrill-seekers, there's Six Flags Magic Mountain, where you'll find terrifying rides.
For those that prefer a more relaxed park, there's Disneyland which has rides for everyone.
By far the best theme park in California though has to be Universal Studios.
With attractions like the Wizarding World of Harry Potter on offer, this has to be the number one choice.
1. Watch A Live Major League Baseball Game
California has more professional sports teams than any other U.S state. This includes 5 Major League Baseball teams.
Therefore, it makes perfect sense to take your sport-loving teenager to a live game.
Wherever you are in California, you're probably not too far away from a game, so why not plan your trip to fit a game in.
Your teenager doesn't even need to be a baseball fan.
The game day experience is enough to make the day enjoyable, especially when the atmosphere rises and the snacks come out.
The team's your teen can watch are the Dodgers, Padres, Angels, Giants, and the A's.
2. Visit San Diego Zoo
Visiting San Diego Zoo is one the best things to do with the whole family, not just your teenager.
Easily one of the best zoos in the United States, San Diego Zoo is home to hundreds of animals from all over the world.
Whether it be birds of prey, native to America, or the big five from Africa, San Diego Zoo has it all.
Aside from giving your teen the chance to see animals they might never have seen before, up close and personal, during their time in the zoo, your teens will also learn about each animal and the conservation projects the zoo operates worldwide.
3. Explore San Francisco's World Famous Sites
San Francisco is one of the most interesting cities in California, making it one of the places you have to visit with your teen.
Rich in history, San Francisco has a number of famous landmarks to explore.
Of course, this includes the world-famous Golden Gate Bridge and Alcatraz.
These two sites are great for taking awesome photos for social media and learning more about San Francisco's history.
While the views from the Golden Gate Bridge are pretty spectacular, the tour at Alcatraz is hard to beat.
Your teen might also enjoy the views from the nearby town of Sausalito.
---
---
4. Take A Surfing Lesson
California is known for its impressive coastline and long white sand beaches, so why not let your teenager surf for the first time by booking them a surf lesson.
Standing up on a surfboard for the first time is an amazing feeling and something that can produce a long-lasting love for the sport.
There may be a few wipeouts along the way, but with help from one of California's many friendly surf schools, your teen will be loving the surf experience in no time.
Working with any level of surfer, you'll find surf schools all the way along California's coastline, however, San Diego is a good location for beginners.
5. Cruise Along Lake Tahoe
Next on our list is Lake Tahoe. Lake Tahoe is one of the most beautiful lakes in California, well known for its deep blue waters and mind blowing scenery.
The lake is a good place to take your teenager for many reasons.
For starters, it's a great place to cruise along the water and soak in the stunning surroundings.
Secondly, there are plenty of amazing hikes around the lake, and finally, the lake has a wide range of activities to take part in (If you like hiking, you should also see What To Do With A Teenager In Denver).
If your teen doesn't want to take part in a charming lake cruise, they might enjoy one of the many adventure sports like water skiing and tubing instead.
6. Walk Along Venice Beach's Boardwalk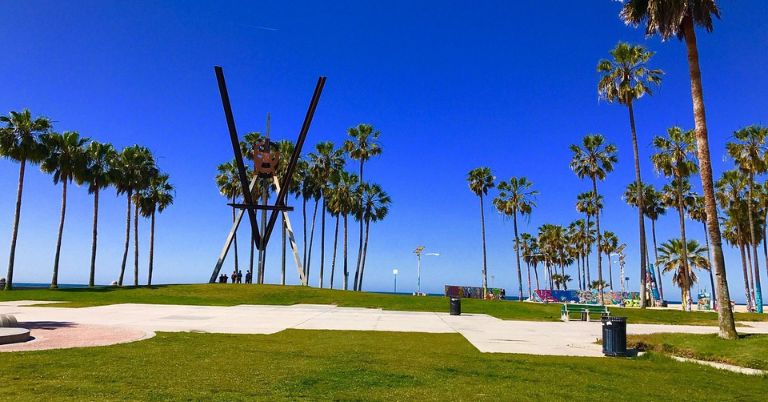 When in California, you need to do everything you can to visit Venice Beach and its boardwalk.
Venice Beach is full of life and entertainment, with something always going on.
If there aren't live street performers entertaining those passing by or bodybuilders hitting muscle beach, there's always the crystal blue waters and soft sand to enjoy.
Along Venice Beach's boardwalk, teenagers will appreciate the range of shops on offer, the mesmerizing views, and some delicious food from a local restaurant.
Final Thoughts
California is a wonderful state, full of interesting, exciting, and new things to do.
The perfect state for a summer vacation, there are endless amounts of things for teenagers to do when visiting the Golden State.
In this post, we have given you the very best things to do with teenagers.
In all truth, our list could have gone on and on, but we firmly believe the options we've given you are the best.
In our opinion, the things we have shown you are the things you should have at the very top of your itinerary.
Now you have our list at your disposal, why don't you plan your California trip with your teenager (If you liked this article, you might also enjoy What To Do With A Teenager In Los Angeles). We know you won't be disappointed.
---
Latest Posts:
---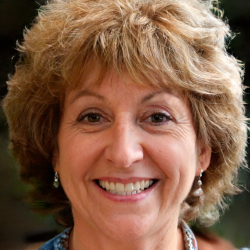 Latest posts by Suzy Prichard
(see all)