Teenagers can sometimes be difficult to please yet the city of Denver sure has plenty of activities and interesting things to do. From the traditional hangout of a shopping mall to some excellent museums and thrill rides.
The Mile High City has plenty to do for even the most discerning of teenagers. In this article, we will look at what to do with a teenager in Denver, including the range of outdoor and indoor activities.
Outdoor Activities
For teenagers who like to enjoy some fresh air, there is plenty to choose from in Denver which classes itself as an outdoorsy city.
If they have a bike, they could explore the city on the Cherry Creek Bike Trail which covers the ground between Four Mile Historic Park, Confluence Park, and Cherry Creek Shopping Center.
Even without a bike of their own, there are several opportunities for bike rentals in the city. Most notably, seek out Confluence Kayaks which offers bike rentals alongside daily and multi-daily raft, tube, kayak, and SUP rentals on the South Platte River.
Then there are the amusement parks which should quicken the pulse. As both an amusement park offering roller coasters and a water park, Elitch Gardens Theme & Water Park should tick off a few boxes.
For a more traditional take on an amusement park, Lakeside Amusement Park is quintessentially family-friendly with a train ride around the lake, toddler-sized attractions as well as a 140-foot drop tower and roller coaster.
Water World is also well worth a visit and the 64-acre site is located just 15 minutes north of Denver's downtown.
For those teenagers that strive for extreme sports, Denver has plenty to sate the thrill-seekers. There is over 60,000 square feet of skateable terrain at Denver Skatepark as one of the most rewarding free skateparks in the entire country.
For skiing and snowboarding, look no further than Winter Park Resort which is a unique snow terrain park that also offers a downhill mountain bike park located in southwest Denver.
Progresh offers a bit of everything, from BMX to tumbling, snowboarding, parkour, freeride skiing and skateboarding classes.
There are synthetic slopes for snowboarding and skiing then trampolines and a mega-ramp which goes into an airbag that has to be seen to be believed. If you want to teach your teenager to tumble properly then Progresh is the place to go.
Denver also has a remarkable whitewater park nearby in Boulder Playpark. With plenty of squirt lines and splat rocks, the course can be a challenge that a teenager will want to put themselves up for.
Offering tubing, paddleboarding, canoeing, and kayaking, the park dates back to the 1980s and became the first of its kind in the US. Even during fall and winter, you can head there as it becomes a popular place for fishing.
For cyclocross and mountain biking, seek out Valmont Bike Park which is also in Boulder. At 42 acres, there are four miles of trails with over 30 jumps that should make any cyclist keen to try it out.
The courses can be demanding but offer a variety of surfaces and obstacles with two bikeable staircases and even a sandpit. Unless there is heavy snow, the bike park should be open all-year-round and is free to use.
Indoor Activities
If you and your teenager want to remain indoors then that's fine too as there is still plenty to do in Denver. First, there is shopping to be done and 16th Street Mall in downtown should be a first port of call.
Denver Pavilions is an entertainment center which has plenty of activities all under one roof from shopping, dining, a United Artists cinema, live music, a bowling alley, and video games. That should be enough to keep a teenager occupied all day.
For trendier shopping and more creative souls, try Larimer Square for a rich array of independent businesses and boutique shops. There are over 200 fashion lines to feast your eyes on including jewelry, shoes, clothing, and accessories.
Cherry Creek Shopping District covers 16 blocks combining Cherry Creek North and Cherry Creek Shopping Center. From brand name stores to galleries, restaurants, spas, and even more independent shops, it really cannot be missed.
Denver also has a thriving arts scene and a visit to Denver Arts Museum is typically a great call for a teenager. You do not even have to step inside to admire the museum as the building is a stunning piece of construction.
Though do step inside to take in pieces from Picasso and Cézanne. For more up-to-date art, check out the Museum of Contemporary Art Denver for avant-garde pieces.
There is also performing arts to take in which includes Denver Center for the Performing Arts for some ballet, a musical, or a concert.
For more dedicated arenas, take a trip to Colorado Symphony at Boettcher Concert Hall or Colorado Ballet. You never know, you may tap into a hitherto undiscovered creative talent.
Final Thoughts
There are so many activities to do in Denver that you are almost spoiled from choice. From outdoor activities ranging from amusement parks to extreme sports and bike trails, your teenager should be getting plenty of fresh air.
Then there are the indoor activities which you can do with your teenager including shopping, going to catch a film, watching some ballet, or going bowling.
---
Latest Posts:
---
Where Do Teenagers Hang Out In Denver?
There are several locations for teenagers to hang out in Denver. There is Elitch Gardens Theme & Water Park which is especially popular during the summer months.
Larimer Lounge also proves popular for teenagers due to its shopping options while you can also find teenagers at Lucky Strike and Punch Bowl Social Denver.
What Is The Best Time To Visit Denver?
Denver is known as the Mile High City and it pays to time your visit well. The shoulder seasons are ideal to visit as you should get nice temperatures, lower prices for accommodation when compared to the summer months, and fewer tourists. The best months to visit Denver are from April to May then from September to October.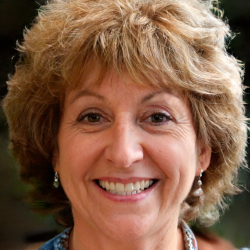 Latest posts by Suzy Prichard
(see all)