When it comes to planning a beach vacation, it can be hard to make sure everyone in the family is happy. Luckily, there are plenty of great beach destinations that make for a perfect vacation for the whole family, especially teenagers. From the bright lights of Miami to the relaxed atmosphere of the Caribbean, there are plenty of options for the best beach vacations with teenagers. Whether it's a week-long getaway or a weekend escape, these beach destinations offer a variety of activities and attractions that will make a memorable trip for the entire family.
So, if you're parents and looking for the best beach vacations with teenagers, look no further than these amazing destinations below. With plenty of delicious food, great weather, and stunning views, these beach vacations will be a memorable experience for you and your lovely teens.
Where is the most affordable beach vacation?
If you're looking for an affordable beach vacation in the United States, there are a number of options that won't break the bank. Here are a few of the most affordable beach vacation destinations in the U.S.
Myrtle Beach, South Carolina
Myrtle Beach is one of the most popular destinations in the United States for a beach vacation. The area is known for its beautiful white sand beaches, wide range of attractions, and affordable accommodations. The city is also home to a variety of restaurants, from seafood shacks to upscale eateries. Vacationers can find budget-friendly hotels that offer discounts for extended stays, as well as a variety of vacation rental properties.
Gulf Shores, Alabama
Gulf Shores, Alabama is a great destination for a budget-friendly beach vacation. Located on the Gulf of Mexico, the city is known for its white sand beaches and emerald green waters. Vacationers can find affordable hotels and vacation rentals, as well as a variety of activities such as fishing charters, kayaking, and dolphin cruises.
Daytona Beach, Florida
Daytona Beach, Florida is a great option for an affordable beach vacation in the United States because of its low cost of living. The area is known for its wide selection of affordable hotels and resorts, as well as its many free and low-cost beach activities. Daytona Beach is also home to numerous family-friendly attractions, such as the Daytona International Speedway and the Daytona Lagoon Water Park. With its mild weather and its location on the Atlantic Coast, Daytona Beach is an ideal beach destination for families looking for an affordable vacation.
Which country has the nicest beach?
The Maldives is often considered to have some of the nicest beaches in the world. The islands are home to numerous beaches with soft white sands, warm turquoise waters and palm trees swaying in the breeze. The country is a popular destination for snorkeling and diving due to the abundant marine life found in its waters.
Moreover, Australia is another country with some of the nicest beaches in the world. From the gorgeous beaches of the Gold Coast to the spectacular vistas of the Whitsundays, Australia has something for every beach lover. The country also offers a variety of activities from surfing to swimming, making it a great destination for beach goers.
The Bahamas is another country with some of the world's nicest beaches. The islands are home to stunning white sand beaches, turquoise waters, and plenty of sunshine. The region is a popular destination for beach-goers due to its stunning scenery and numerous activities, such as sailing and kayaking.
Best Beach Vacations With Teenagers
The best beach vacations with teenagers are those that provide plenty of activities and entertainment for all ages. With so many great beach destinations, you're sure to find the perfect spot for a fun and exciting beach vacation with your teens. Here are the best beach vacations with teenagers you must try!
1. Outer Banks
The Outer Banks beaches are praised for their reliable yet controllable waves and lush surroundings. And the OBX in North Carolina will provide wonderful summer weather for you and your beloved teenagers. Visit Nags Head beaches for plenty of sand to spread out on and construct sandcastles. Alternatively, go surfing in the rough waves at Kitty Hawk or Kill Devil Hills. If you bring a big group family, Duck is the coastal town to visit.
2. Virginia Beach, Virginia
Both the Atlantic Ocean and the Chesapeake Bay are in front of Virginia Beach, offering a variety of experiences for beach vacations with teenagers; even in the cooler fall months. Spend the day at the beach with your teens and take a stroll along the three-mile boardwalk that runs along the water's edge. Enjoy plenty of entertainment together, including street performers, live music, bike rentals, and ice cream stores. And don't forget to bring your lovely teenagers in front of the enormous King Neptune monument for a picture.
3. Destin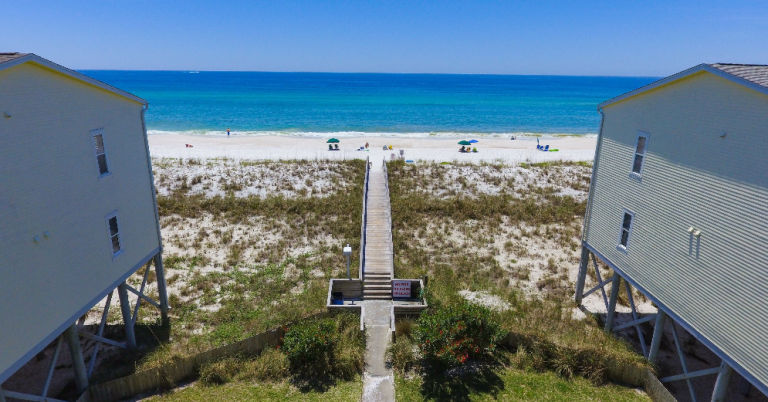 Multigenerational groups frequent this Florida town year after year because of its magnificent beach resort and family-friendly atmosphere. You can visit Henderson Beach State Park and the Shores at Crystal Beach Park, discovering their pristine white sand and clear emerald water. Additionally, a lot of Destin resorts specialize to teens, allowing parents to unwind while your beloved children play. Moreover enjoy boat trips to spend time together as a family. You can enjoy searching for jumping dolphins and the youngsters will love the pirate-themed cruises.
4. Gulfport, Mississippi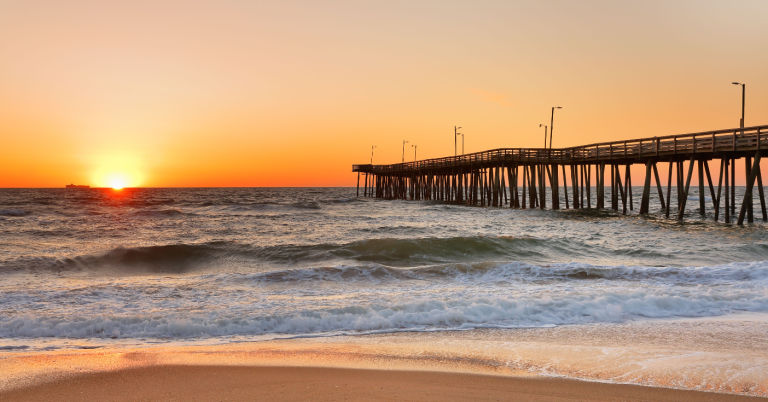 You can't go wrong with Coastal Mississippi and Gulfport's convenient location as your home base for a wonderful combination of unwinding white sand beaches and action-packed family-friendly activities. Spend your mornings with your teens lounging on Long Beach or Biloxi Beach, maybe kite-flying, and having a picnic lunch. The afternoon can then be dedicated to enjoying a quality time at the Gulf Islands Waterpark, taking a shrimp boat trip, touring the Mississippi Aquarium, or zip line at an adventure park. Moreover, jet skiing and kayaking is also wonderful on these beaches.
5. Sanibel Island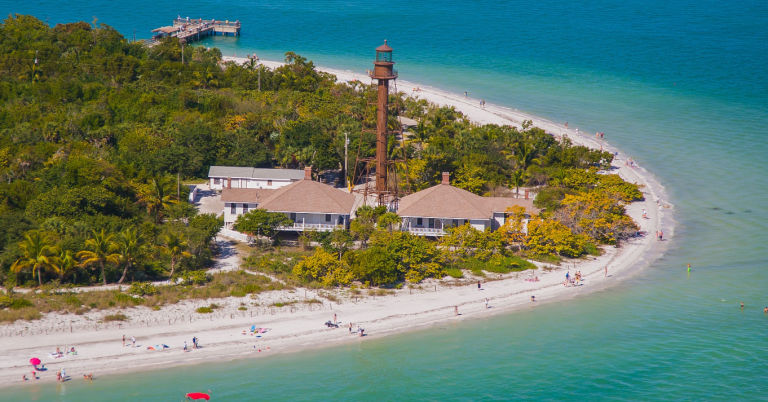 Your teenagers will love Sanibel Island in Florida because the beaches there have calm waters that are ideal for playing in. Additionally, they can spend hours exploring popular shelling beaches like Bowman's and Blind Pass in search of sand dollars and shells. In the J.N. Ding Darling National Wildlife Refuge, families can explore the 4-mile-long Wildlife Drive in search of creatures like alligators and shorebirds. If you're still not persuaded, keep in mind that you can discover some great hotel discounts right here.
6. Cape Cod, Massachusetts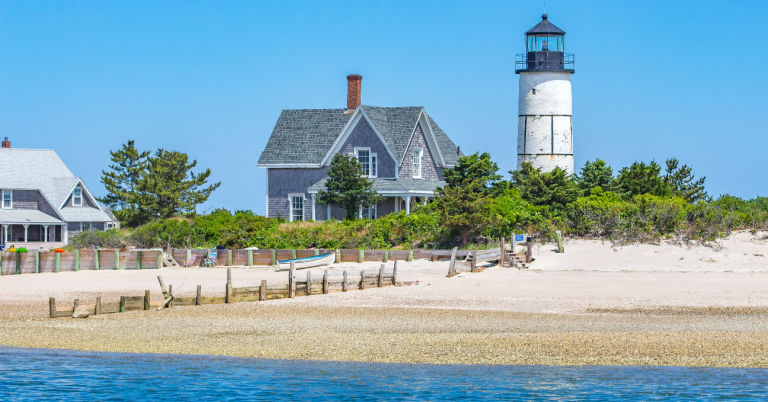 Visit Cape Cod, the hook-shaped peninsula on Massachusetts' coast, for the ultimate northeastern family beach holiday. Take your teens to Sandy Neck Beach in Barnstable which is eight miles long by riding a fat tire bike. Experience this well-liked New England weekend getaway location throughout the summer with your teens. Mini-golf, strolling over sand dunes, devouring lobster rolls, watching for whales, and simply appreciating the gray cedar shake houses decorated with bright buoys are all great ways to spend time with your teenagers.
7. Maui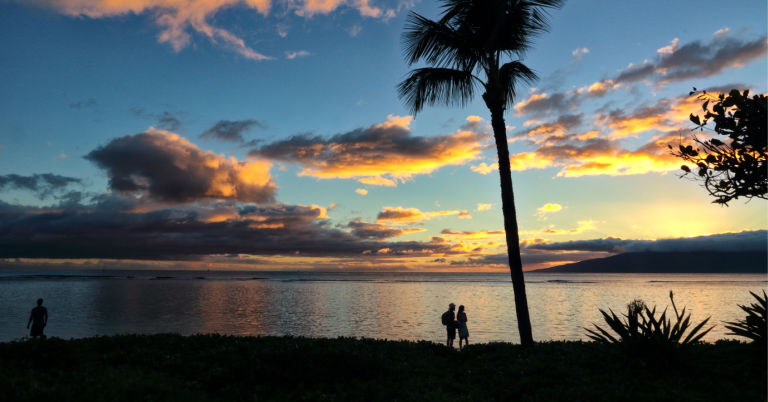 Cost is a deterrent to any family vacation, but many people find it to be particularly high when considering a trip to Hawaii. Nevertheless, Maui is home to some of the country's most numerous and diverse family-friendly beaches. We recommend you to go to Lahaina's Baby Beach and Kihei's Wailea Beach because they have tranquil waves and sun-drenched sands that are perfect for young swimmers. Don't forget to take your teens to visit Haleakala National Park for an unforgettable experience at the largest dormant volcano in the world.
8. Grand Haven, Michigan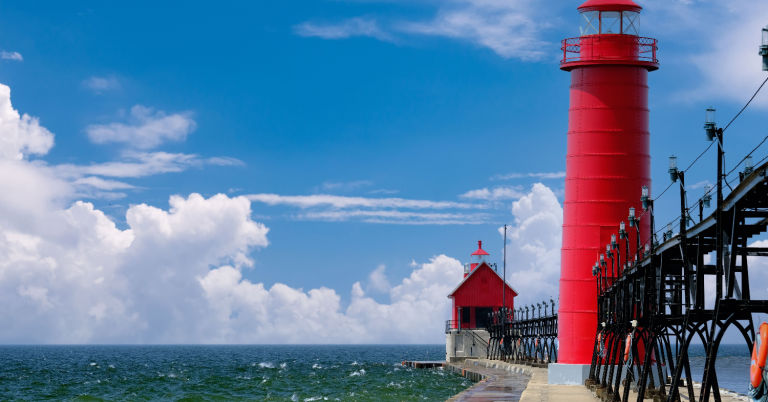 Grand Haven, which is on the shores of Lake Michigan, provides a variety of family-friendly beaches, including a state park and a city beach. Yes, this Midwest family holiday spot does have waves lapping the shore. If you and your teens also bring your pet, then you can go to dog-friendly Kirk Park, which features a lakeside with sand as well as numerous trails to explore. Along Lake Michigan's shoreline, Silver Lake Sand Dunes and Indiana Dunes State Park are two other family-friendly beach locations.
9. Amelia Island
Amelia Island is renowned for its beautiful white sandy beaches, making it the perfect spot for teenage beachgoers to relax and soak up some sun. Moreover, visit the more than 300-acre Egans Creek Greenway, a protected area where you can see alligators, snakes, bobcats, and a variety of birds. Don't forget to join the Family Friendly Sunset Tour with Amelia River Cruises for extra chances to see animals. While searching for dolphin pods and listening to a condensed history of the region, you'll sail around the island.
10. San Diego, California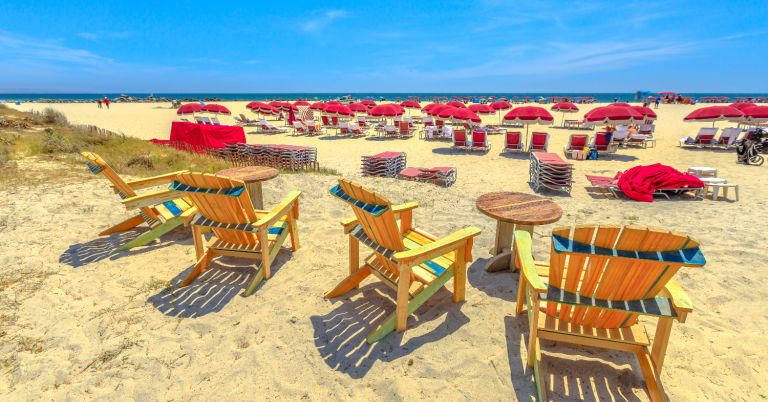 San Diego is one of the top family beach destinations in the United States because of its abundance of fantastic beaches. Take your teenagers to Coronado Beach, where they can play in tide pools and go boogie boarding or surfing. You should go to Mission Bay Park as this is a terrific place for kayaking, stand-up paddle boarding, sailing, and water skiing. In addition, you can spend quality time with your teens while strolling and relaxing at sandy beaches.
---
---
11. Hilton Head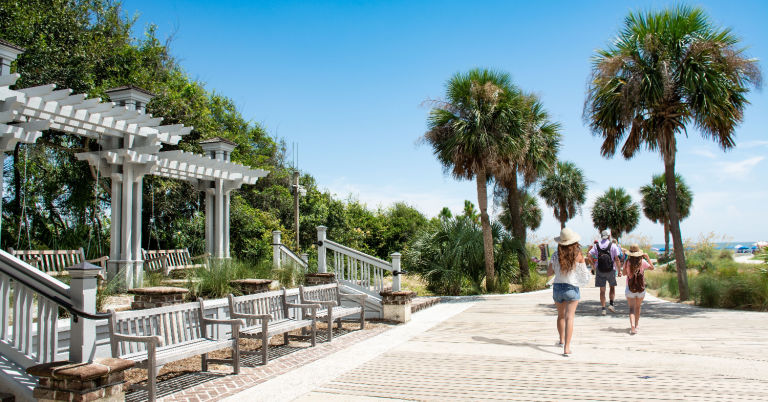 Families seeking a slower pace will love Hilton Head, South Carolina. Here, you'll find the well-known Coligny Beach Park and the well-known Driessen Beach Park. Take a stroll or ride a bike with your teens around Harbour Town and ascend to the top of the lighthouse for a break from the sands. There are numerous tennis courts and golf courses, so your teenagers have many options for being active while on vacation. It will be one of the best vacations for the entire family.
12. Nantucket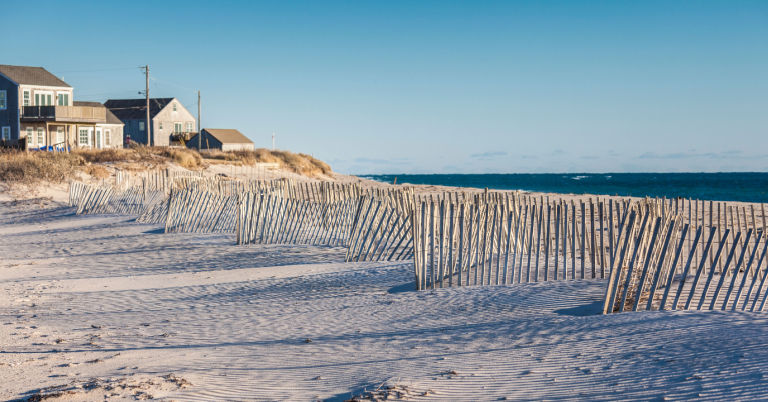 If you are going to Nantucket, you should head straight for Children's Beach. This length of sand features calm water, a playground, and picnic spaces, perfect to make a quality time with teenagers. Additionally, every summer it offers free evening concerts. Enroll on a Critter Cruise for additional watery entertainment. Your teenagers should also visit the touch tanks at the Maria Mitchell Aquarium and the sperm whale skeleton on exhibit at the Whaling Museum.
13. Honolulu – Oahu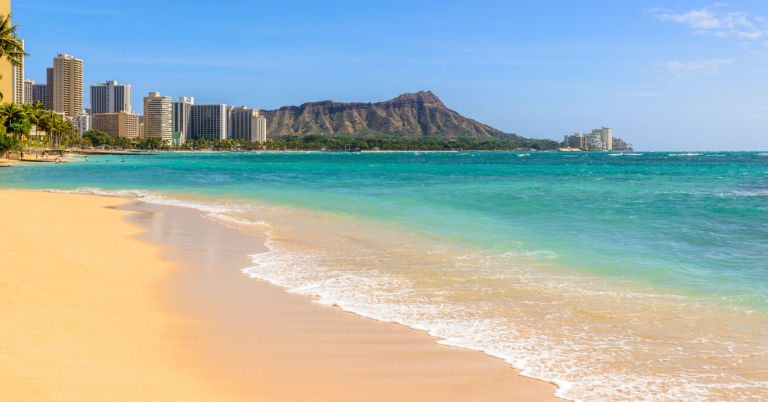 Although Oahu is pricey, it has some of Hawaii's most appealing beaches your teens will love. Go to Waikiki Beach or Ala Moana Regional Park, two beaches with reasonably calm water and constant lifeguard coverage. Admire the animals kept in the Honolulu Zoo when you need a break from the beach, or visit some of the island's historical landmarks, like the Battleship Missouri Memorial. If you're interested in learning more about the North Shore, you should visit the Dole Plantation and take a ride on one of the vintage-style trains that wind through the lush pineapple farm's grounds.
14. Monterey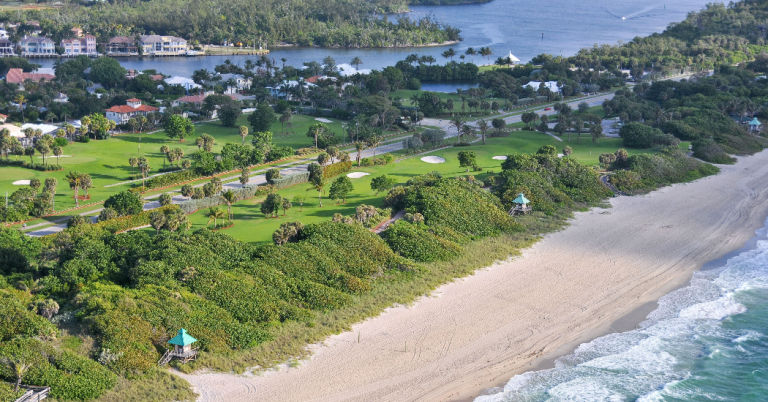 In Monterey, California, there are many beaches to choose from. However, if you are parents with teenagers, we recommend you to go to Window on the Bay Beach. This location is well known for its playground and skate park. Or, you can visit Municipal Beach for its quiet sea and pier brimming with restaurants. If your teenagers are interested in water sports, visit McAbee Beach to go kayaking and scuba diving. Don't forget to visit the Monterey Bay Aquarium to see all the sea life there for even more pleasure, or go whale watching.
15. Cape May
During summer, we suggest you visit Cape May's roughly 3 miles of family-friendly sands, which are also popular with residents of New Jersey. Together, you and your lovely teeangers can go surfing, kayaking, or promenading. Despite being sometimes busy, The Cove is a good place to go surfing. Just keep in mind to get beach tags and make lodging reservations many months in advance for trips between Memorial Day and Labor Day.
16. Bald Head Island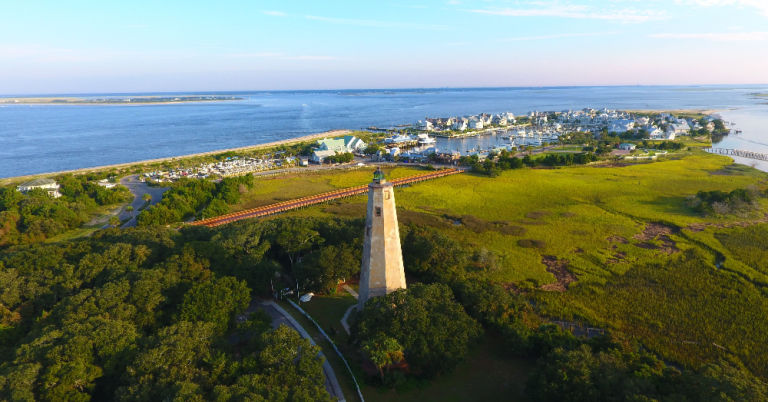 Bald Head Island boasts 14 miles of beaches. If you are looking for calm water to claim their space in the sand, consider taking your teenagers to South Beach. While at East Beach, parents with young adults who want to boogie board or surf should go. When you're ready to see more of the region, reserve a spot on a kayaking or canoeing tour of the island's meandering marsh waterways. And if you go in the summer, think about going on a turtle walk that the Bald Head Island Conservancy sponsors. You'll search for nesting loggerhead sea turtles while on the hike.
17. Kennebunkport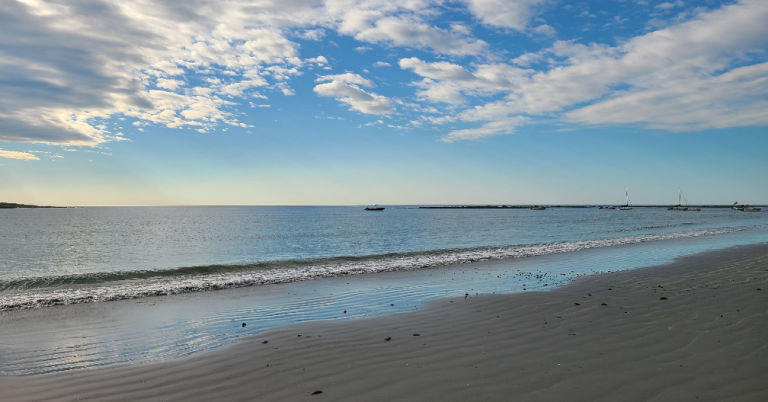 Consider Kennebunkport, Maine, if you're looking for a relaxed getaway along the East Coast that teenagers can easily explore on foot or by bicycle. The playground and tide pools at Mother's Beach, which are ideal for exploring, are popular among teens. Another family favorite is Goose Rocks Beach, which is known for its miles-long length of white sand and calm surf. Besides, you teens may be interested in the Rugosa Lobster Tour for a fun and educational adventure. They will learn more about the biology of lobsters and fishing techniques while observing the staff hauling lobster traps.
18. Laguna Beach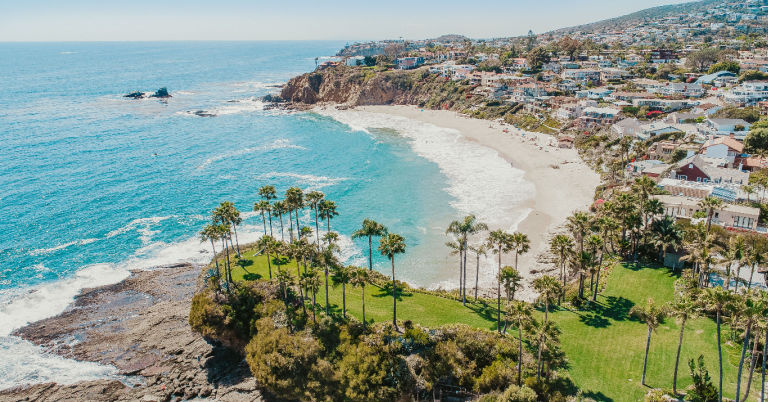 Laguna Beach, which stretches over 7 miles down the coast of Southern California, offers an abundance of swimmable waters, a variety of marine life, and beachside hotels. And, Main Beach is regarded as one of the best for families thanks to the calm waters. If Main Beach is too busy, head a bit further north to Diver's Cove and Fisherman's Cove for similar calm waves and a more private setting. You and your teenagers can take family-friendly whale and dolphin watching trips that leave from Dana Wharf if you need a break from the sand.
19. Myrtle Beach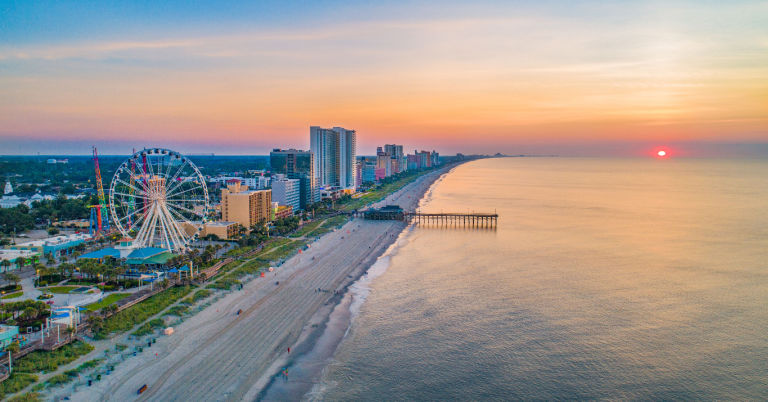 Myrtle Beach has no trouble luring East Coasters to its expansive sands. After you've had time on the beach (this area boasts 60 miles of sandy South Carolina shores), check out Ripley's Aquarium of Myrtle Beach or catch a game at TicketReturn.com Field at Pelicans Ballpark. Myrtle Beach State Park is another must for families, as you'll find fewer crowds, a nature center, campgrounds, trails and a beach pier here. Just make sure you wear plenty of sunblock – the South Carolina sun can be unforgiving.
20. St. Augustine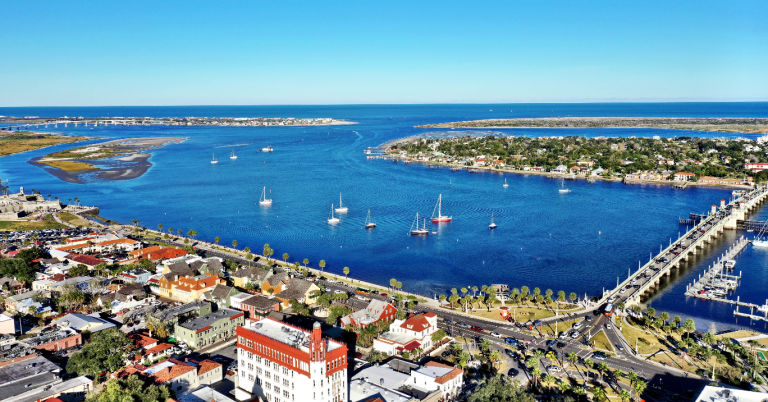 St. Augustine, Florida, was established by the Spaniards in 1565 and has a fascinating history that will captivate families of all ages and interests. Both the exotic creatures on display at the St. Augustine Wild Reserve and the interactive exhibits at the St. Augustine Pirate & Treasure Museum are likely to delight your teenagers. Additionally, you and your teens can play and have a quality time together at St. Augustine Beach and Anastasia State Park, as they provide amenities like splash pads, gentle waves, volleyball courts, and outdoor showers.
CONCLUSION
Beach vacations with teenagers can be a great way to enjoy some quality family time, create lasting memories, and provide the opportunity for teens to get some much needed rest and relaxation. As parents, you should take the time to plan and prepare for the trip in order to ensure that it is both enjoyable and safe for everyone involved. With the right planning and a focus on safety, you and your beloved teenagers can have an incredibly enjoyable beach vacation that all will remember for years to come.
---
Latest Post:
---
FAQ (Frequently Asked Question)
Where can I go on vacation if I don't like the beach?
Depending on your interests and budget, you could visit cities like London, Paris, Tokyo, or New York; explore national parks like Yellowstone or Yosemite; or take a road trip to a small town or across the country. You could also explore the deserts of the Southwest, take a cruise on a river, or go skiing in the mountains. The possibilities are almost endless!
Where is the best place to vacation on a beach?
The best place to vacation on a beach depends on your preference and budget. Popular beach vacation destinations in the United States include Florida, California, Hawaii, and the Gulf Coast. For international destinations, the Caribbean is a popular choice, as well as spots in Central and South America, Europe, and other tropical locations. The best beach vacation spot for you will depend on what type of atmosphere you're looking for, what activities you'd like to take part in, and how much you are willing to spend.
What is the prettiest beach to go to?
The answer to this question is subjective and will depend on the person's individual preferences. Some of the most beautiful beaches in the world include: Waikiki Beach in Hawaii, Whitehaven Beach in Australia, and Tulum Beach in Mexico. All of these beaches feature stunning white-sand beaches, crystal-clear turquoise waters, and breathtaking views.
Latest posts by William Niocolas
(see all)