It's easy to see why Charleston is one of the South's most loved cities. This little city is noted for its beautiful architecture, cobblestone streets, delicious food, and breathtaking seaside vistas. You may discover numerous locations to visit and fun things to do in Charleston for young adults just by wandering down the streets.
Even though there are a lot of must-see spots in Charleston, there are also many fun things to do if you go off the beaten path. There are secret alleys with exciting stories to tell, tours that take you to haunted places in the city, and restaurants with compelling stories to go with their food. There are so many things to do in Charleston. Here is a list of 20 fun things to do in Charleston, SC, for young adults. Spend the day on the lake or learn about the city's fascinating history and culture.
1. Hang Out at Folly Beach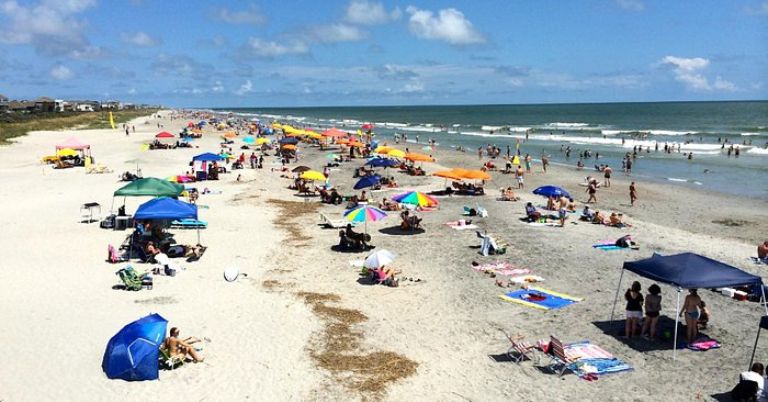 After seeing Charleston's historic attractions for a few days, take some time to kick back, relax, and soak up the Southern sun. This vast stretch of coastline, which faces the Atlantic and is 12 miles south of downtown Charleston, is a great place to spend a day away from the busy city. You can enjoy nature and surfing here, or sit on the pier and fish.
Folly Beach is popular with teens because of how friendly it is. Most families stay on the beach. Meanwhile, adults who aren't with their teens hang out in the many bars that line the shore. If you want to claim a nice piece of beach land, you should get here early. Teens have said that the beach can get crowded as the afternoon goes on. You could rent beach chairs, umbrellas, and non-motorized sports equipment near the beach if you forgot to bring your own.
What can you find in Folly Beach?
Popular as one of the best beaches to hang out with families, go camping, surf, and bicycle, Folly Beach hides ocean treasures. Youngsters love to find common shells, like arks, angel wings, olive shells, cockles, and more. You can also hunt sea urchins and sand dollars around the beach. If you are lucky, you may get fossils in this area, knowing the beach has a long history in the past where Europeans used it to land on Folly Island in the 1600s.
2. Gullah Geechee Tour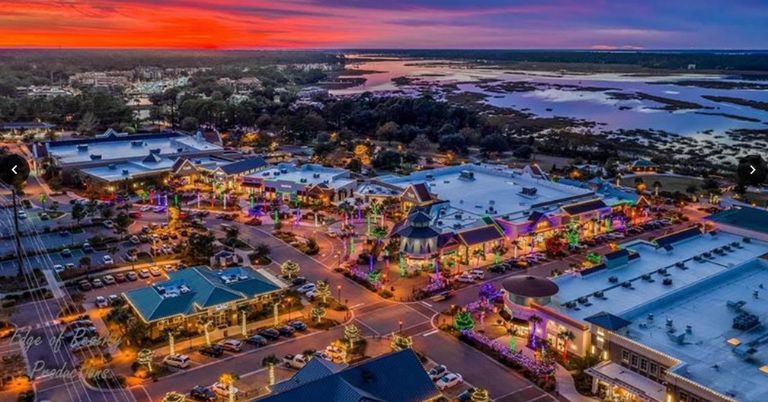 It's important for teens in Charleston to learn about the different cultures in the area. The story of the Gullah people is one of the most well-known. The Gullah Geechee Tour is a terrific opportunity for kids to learn about Charleston's often-overlooked history and the influence the Gullah culture had on the South.
A Charleston Gullah historian drives this van tour and tells a lot about their history, language, and culture. Learning about the Gullah people and how they influenced the area is one of the most delicate things teenagers can do in Charleston. One of the fun things to do in Charleston for young adults is to see this part of Charleston on the Gullah Geechee tour. 
3. See Marine Life at the South Carolina Aquarium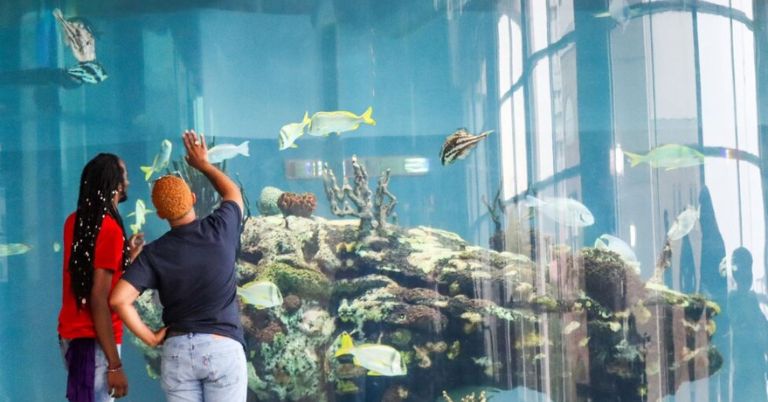 The South Carolina Aquarium has many animals and plants that live in South Carolina, from the mountains to the sea. The aquarium looks out over Charleston Harbor to see dolphins in their natural environment. The Great Ocean Tank is the most extensive exhibit in North America, the most bottomless tank home to fish, sharks, and even a sea turtle. Teens can also touch horseshoe crabs, Atlantic stingrays, and other animals in a touch tank.
The Sea Turtle Care Center for Teens is another part of the aquarium. This is where injured sea turtles are taken in and cared for until they are ready to go back into the wild. Teenagers can see sea turtles in this area and talk to aquarium staff and volunteers about how they care for them. One of the fun things to do in Charleston for teenagers is the South Carolina Aquarium. It has a knowledgeable staff and lots of fun things to do.
4. Take a carriage or guided Tea garden tour.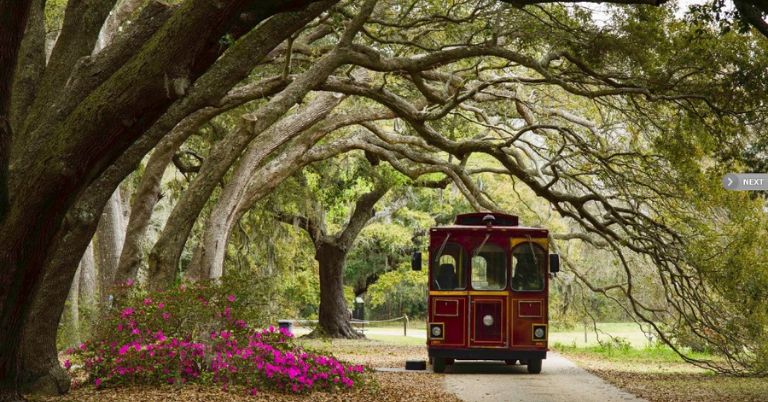 The Charleston Tea Garden is a great place to learn how tea is grown and made in South Carolina. It is on a beautiful island near Charleston. Teens can take a trolley tour around the 127-acre tea field or an informative factory tour that shows what happens to the tea leaves to make the different kinds of tea.
Teens can try any of the nine flavors of tea that are made at the Charleston Tea Garden. This includes American Classic Tea, the only tea brand made with only tea grown in the United States. All of the teas made here are sold in the gift shop, along with several hundred other items that have to do with tea. This is one of the fun things to do in Charleston. It is the only tea garden in the United States.
5. Have fun at Ghost Tours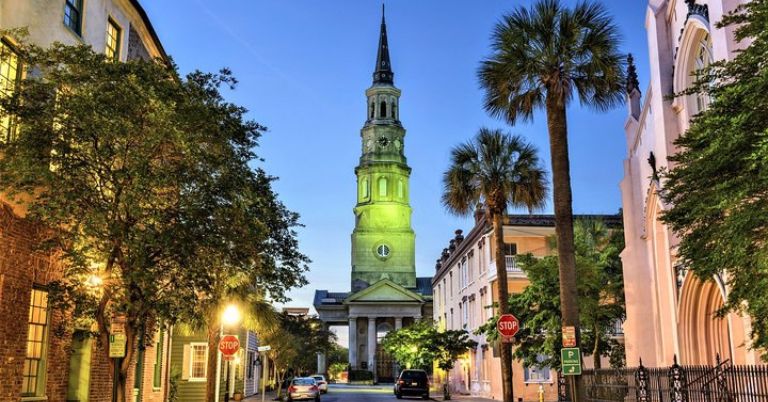 Charleston is known for being a bright, lively city, but it is also one of the most haunted cities in the United States. Teens who like to be scared can always have a good time on a ghost tour in Charleston. In Charleston, many ghost tours give teens a chance to learn about the darker parts of the city's history and see some of the most haunted places.
The guides may take the teens through the Old Exchange and Provost Dungeon for former war prisoners, to the cemetery where Annabelle Ravenel is said to be buried, and to the jails where Charleston's worst criminals lived and died. Teenagers are a great way to see more of Charleston, learn more about its hidden history, and maybe even see a Charleston ghost!
6. Spend some time at Schooner Pride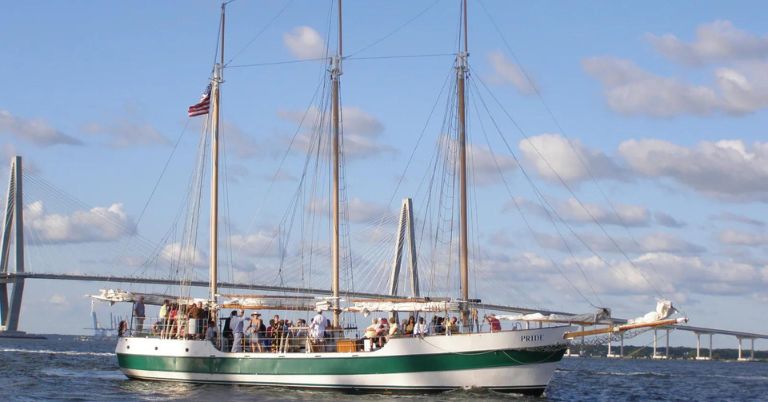 The Schooner Pride is a copy of the tall ships that used to sail in Charleston Harbor in the 18th century. It takes people on tours of the area. Spending time on the water is one of the best things for teens in Charleston, and sailing with the great crew on the Schooner Pride is the best way to do it.
Teenagers can relax and enjoy the beautiful views as the ship sails through the harbor, passing Charleston, the Ravenel Bridge, Fort Sumter, and many other city landmarks. Teens can also go on an afternoon sail to look at the wildlife and maybe see dolphins swimming nearby, or they can go at sunset to see the sky light up with beautiful colors. The Schooner Pride is a great way to see how people in Charleston live on the water.
7. Staying in Zero George
Zero George is one of the best small hotels in the south, and there are many reasons to check it out. Teens can have a lot of fun and be amazed by the stunning beauty of their surroundings at this Charleston, South Carolina, attraction. This is more than just a place to sleep between trips. At Zero George, there are many fun things to do, such as taking cooking classes and attending art shows.
The Zero Restaurant + Bar is the best place for teenagers to have a romantic dinner. If you want something changed in any way, the staff will be happy to do so. If teens stay in downtown Charleston and want to live it up, they should book a room at Zero George. You'll quickly understand why it's one of the best places to stay if you're serious about having a great time.
8. Charleston Harbor Tours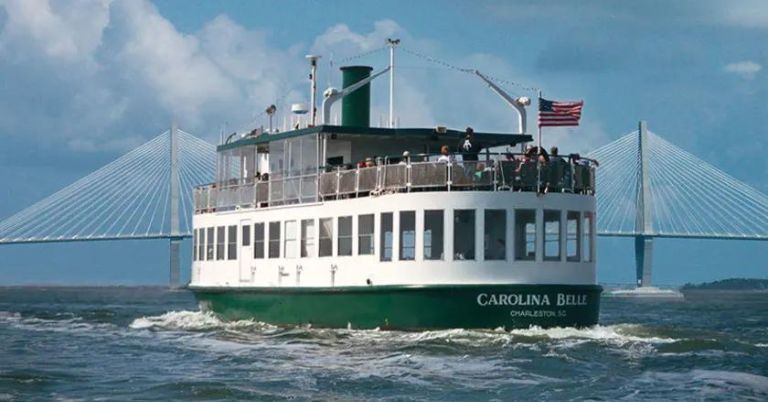 Consider going on a boat tour to see more of the Charleston harbor and maybe even see some dolphins. Teenagers will get to spend time on the water and learn more about the city's maritime history (many boat captains provide historical commentary throughout their tours). On the way, you'll probably see some of Charleston's most famous places, like The Battery, Waterfront Park, the Arthur Ravenel Jr. Bridge, and Fort Sumter.
In Charleston, many tours and operators, including private charters, offer a wide range of activities for all kinds of travelers. Teens on Adventure Harbor Tours' Morris Island tours and sunset cruises have nothing but good things to say. If you want a more organized tour with a guide, you can sign up for a Charleston Harbor Tour, which has boats that can hold hundreds of people.
9. The Summer SUP program at Charleston SUP Safaris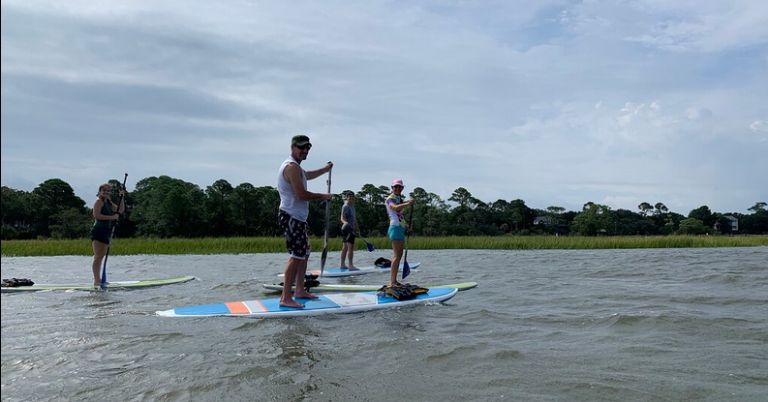 Charleston SUP Safaris caters to big groups, family trips, bachelor/bachelorette parties, business team-building activities, and special occasions. Teenagers can go to the shop and get set up with a Board Works paddle board and a carbon fiber paddle by a highly trained advisor.
Charleston SUP Safaris has been chosen as the top stand-up paddle company in Charleston and has been acknowledged globally as an industry leader. Over the past ten years, Charleston's first paddle board firm has led over 4,000 paddlers around Folly Beach's waters. On the picturesque Folly River, you may learn how to paddle board with the pros and let us take you through the salt marsh habitat in search of local animals. SUP dolphin safari trips, rentals, SUP sales, river and surf courses, SUP yoga, fitness, and summer camps are all available.
10. Take a hike above the ground at Wild Blue Ropes
Will Blue Ropes can show how challenging this course can be in so many different ways. There are so many ways to go that it seems like there are no limits to what you can do. On James Island, the Wild Blue Ropes Adventure Park has 72 suspended obstacles, some of them 35 feet in the air. Since it opened, it has won several local awards and is a popular place for teenagers to go.
In the park, there are four different levels of difficulty. There is even a course for kids ages 4 to 9. Choose your level of difficulty by looking at the color-coded course. The people who designed the system think it tests people's balance and sense of space. You can check out their website to learn about prices and see more pictures.
---
---
11. Get wet at one of the Charleston County water parks.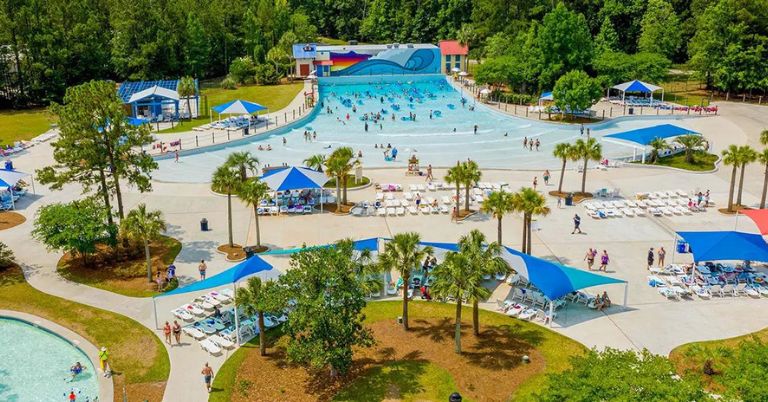 Teenagers love getting wet at one of the three water parks in Charleston County. Whirlin' Waters and Splash Zone, two waterparks, have more, like long slides, lazy rivers, and traditional swimming pools. Whirlin' Waters is the biggest water park for older young adults and has the most to offer, like a wave pool. However, it is also the most expensive, costing $19.99 per person when 48 inches or taller.
But if you want a great way to spend the day in the heart of Charleston, you can't go wrong with the city's cheap water parks. If you want to go after 3 p.m., you can save money. This is a good idea Monday through Friday during the summer when day camps take field trips to the park.
12. Play games at Frankie's Fun Park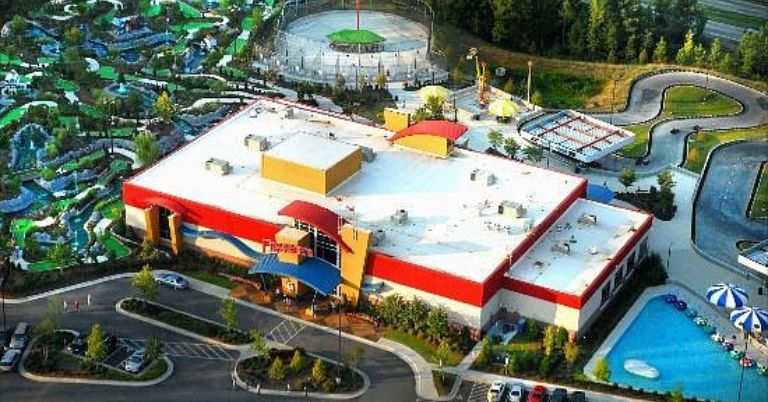 Every teenager loves Frankie's, Fun Park. On the other hand, Frankie's costs money, and young adults complain that they have to save up for a while before having fun. Frankie's has batting cages, three go-cart tracks, bumper boats, a rock wall, and a full arcade. It also has a mini-golf course and a golf range. There are costs for everything.
Teenagers can check ahead to see how much things cost and set limits. If you go with ten people, you can buy a group package and save money. Teenagers say that the fun things to do at Frankie's are to race with their friends on the go-cart tracks and play video games in the arcade.
13. Tuck into some seafood
Southern food is as good as people say, and there are almost too many great places to eat in Charleston. You'd have to try hard to get a bad meal here. Get the fried green tomatoes and the shrimp and grits at Hyman's Seafood, which is well-known for its food. You don't need to worry about your cholesterol right now. A family of four would have more than enough food with three adult main dishes and one appetizer to share.
The Oyster House, Blossom, Charleston Crab House, and Bowens Island Seafood were also places we liked. We also heard great things about Husk, Hank's, and Magnolias, but we'll have to save those for another trip. But if you want to go to a restaurant, you should make a plan. Some already small restaurants limit how many people can sit inside, so make your reservations early.
What kind of seafood is Charleston popular with?
Having a 60-mile of beach stretch through the country, it comes as no surprise that Charleston is popular with its seafood. People love to hang around the restaurants that serve seafood on the menu. Some of the best ones we have mentioned above, so you can check them out whenever you have a trip to the county.
Nonetheless, there are some of the most popular seafood you must try, including she-crab soup, fresh oysters, and shrimp and grits! They come in fresh from the dock, so the taste will be better compared to the cuisines you have tried before!
14. Get some big belly laughs at Theatre 99.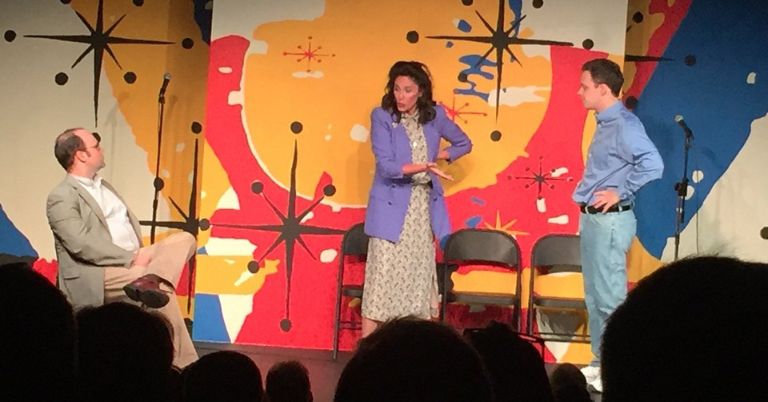 Theater 99, a big 130-seat theater that calls itself the "Home for Improv Comedy" in the city, is at the center of Charleston's cultural life. Since 2000, Theatre 99 has released hilarious improv comedy shows for adults and young adults. The performances are based on what the audience wants to see, so each show differs from the last.
You can choose from a wide range of local craft beers at the bar. A word of caution is that even though shows are labeled as PG-13, they often have adult language and hints. But don't let that put you off. This is one of the best places in Charleston just to chill out and have fun.
15. Charleston Harbor 2-Hour Speedboat Adventure
During this 13-mile Charleston Harbor Tour, you will captain your speed boat. On the Charleston Harbor Tour, you'll see the Battery, the USS Yorktown Aircraft Carrier, the Arthur Ravenel Jr. Bridge, and the downtown Charleston skyline. On your speedboat excursion, you will view the city from a different perspective, and your guide will give facts and stories about Charleston Harbor.
Through two-way communication technology, young adults may see everything while listening to a highly qualified and competent guide. You'll get a once-in-a-lifetime perspective of the Battery, the USS Yorktown Aircraft Carrier, the Arthur Ravenel Jr Bridge, the downtown Charleston skyline, Waterfront Park, the South Carolina Aquarium, the cruise liner port, and all the wildlife that lives in Charleston Harbor. This is a fantastic excursion for people of all ages.
16. Charleston Tiki Tours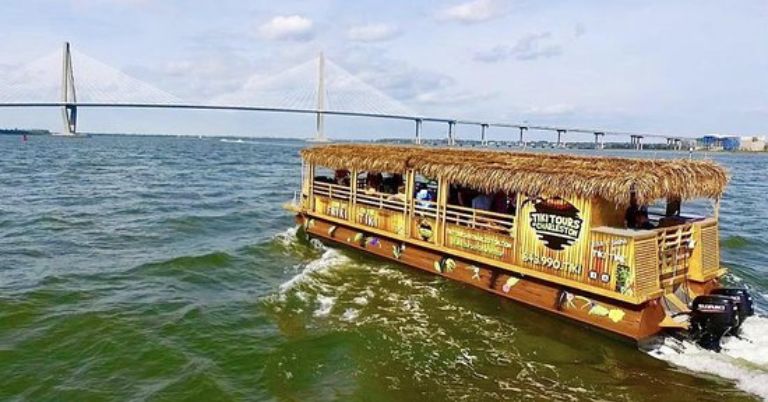 Taking in the sights from the Tiki Boat Watching the sun set over Charleston is a terrific way to conclude the day for adolescents or anyone traveling through. Young adults can also enhance the experience by providing the jams – Bob Marley cover style, of course. The ship may be swaying, but only you and the people you want will be allowed to get aboard.
You're in for a treat, whether it's your highly gorgeous and delightful tour guide, Sam (the author of this), or a modern-day jet ski-riding pirate, Captain Wackbeard. So you can join in, get into the spirit of things, bring a six-pack or bottle of wine (one per group) to start the laughter, and expect to be entertained. They'll even throw in a few fascinating tidbits about Charleston and its history if it makes them chuckle.
17. Culinary Adventures
Charleston's food scene has been on a roll for ten years, thanks to its seafood shacks, quirky mainstays, and a dizzying number of "must-try" restaurants from up-and-coming chefs. Lowcountry dishes and seafood make up a lot of menus, but new ways of making old favorites keep the dining scene interesting. A Lowcountry boil, oysters, pimento cheese, fried green tomatoes, she-crab soup, and fried green tomatoes with she-crab soup are some of the best dishes from the area (shrimp, corn, potatoes, sausage, and seasoning).
The oysters at the Ordinary and the fast French food at Goulart & Maliclet are all tried and true. People in the area always recommend Home Team BBQ and Lewis Barbecue. There are also a lot of great international options.
18. Browse the Charleston Farmers' Market
Since 1989, the Charleston Farmers' Market has taken place in Marion Square. This outdoor market is open weekly with local farmers' produce, prepared foods, handmade goods, and crafters. There are a lot of young adults at the Charleston Farmers' Market who want to see how Lowcountry foods are made. It's one of the best things teens can do on a Saturday in Charleston.
You can take Fido with you on the family trip. Teenagers will like seeing all the food and trying some of it. Live music and street vendors will be a lot of fun for teenagers. This is the place to go if you want to buy some gifts from the area or try a new kind of coffee. Plus, you will be helping farmers and vendors in your area.
What things are sold in the Charleston Farmers' Market?
Youngsters will be absolutely in love with Charleston Farmers Market, especially those whose hobbies are shopping! You can find plenty of stuff here, starting from food to arts. We recommend trying baked jams and goods as well as buying fresh seafood from this market. Also, the cheeses are top-notch that you cannot skip! However, you better go to the area in the morning since it tends to get crowded at noon.
19. Feel The Breeze At Joe Riley Waterfront Park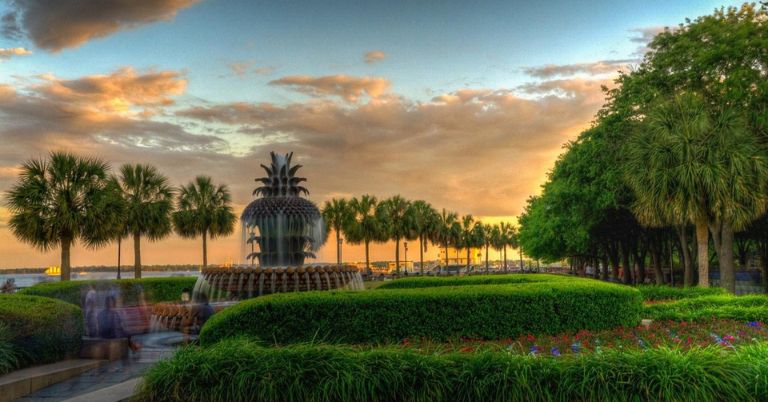 During the summer, one of the best things for teens in Charleston is going to the Joe Riley Waterfront Park. This eight-acre park in downtown Charleston is known for its cool pineapple fountain. It runs along the Cooper River. There's a lot of open green space to explore, so it's a great place to relax and enjoy the weather.
Teens will love getting their hands wet in the Pineapple Fountain, a must-see while you're here. After that, you can look around the rest of the park, especially the area around the pier. Teens can cool off in the splash pad and then have even more fun on the nearby swings. Stop to look at the harbor and take everything in. You might even see a dolphin in the water. You can remember your trip to Charleston with a cold gelato at the end of the day.
20. Relax on the Barrier Islands' beaches.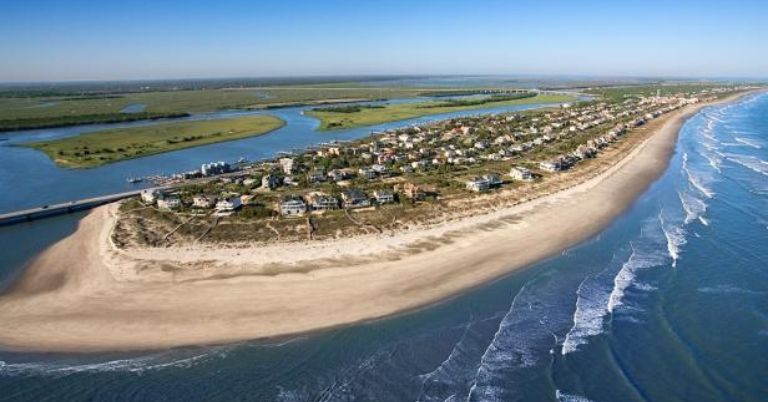 You can Check out the South Carolina Lowcountry barrier islands if you want to spend quality beach time with your family. There are 35 barrier islands, many of which are great for beach trips with teens. Some, like Hilton Head or Folley Island, are more geared toward tourists. Some places, like Edisto Island, seem stuck in the past. It has no hotels nor high rises.
Teens will enjoy the sun, fun, and time with their friends no matter which way they choose to go. Try your luck at fishing or catching shrimp. Plus, don't miss the chance to eat a traditional dish with your family: corn, shrimp, sausage, potatoes, and crab. This is called a "Lowcountry boil."
---
Latest Posts:
---
What do young people do in Charleston?
Some fun things to do in Charleston for young adults are: go to The Alley, Charleston Zipline Adventures, The Black Fedora Theatre, Patriots Point Naval & Maritime Museum, SK8 Charleston, The Climbing Wall, and Challenge Course at James Island County Park, Sandlapper Water Tours, AquaSafaris, Surfing and oil painting classes at Kiawah Island are just fun things to do in Charleston, SC for young adults.
Is Charleston, SC, a good place for young adults?
Indeed, it's beautiful, romantic, and charming. It's also an excellent place for teens to go on vacation. Even though teenagers might not be too interested in beautiful buildings and good wine, Charleston is full of fun things that the whole family can do together and have a lot of fun.
Does Charleston have nightlife?
Charleston offers a ton of fun things to do at night, including going to a vintage jazz club, dancing the night away, enjoying live music and drinks, having a jazzy night, going on a pub crawl, seeing a comedy show, going to a live concert, or just relaxing with a cocktail under the stars.
How do I spend a day in Charleston, SC?
You can Eat breakfast at Toast to start the day; walk around the French Quarter in Charleston; at Old Slave Mart, you can learn about the history of slavery. Go to the Pineapple Fountain, enjoy a delicious lunch in the Lowcountry, and visit the Charleston City Market and the historic homes in Charleston to learn about history and culture.
Latest posts by William Niocolas
(see all)