Did your teens remind you of their 16th birthday this year? You haven't planned a party yet, but you know they are anticipating one. If you live in the Atlanta area, you can plan the best things for a 16th birthday in Atlanta with tons of activities that are memorable for your teens.
Planes, trains, trucks, and toys are just as popular with girls as with boys. You can find the best ways to celebrate a teen's 16th birthday with this list of fun things to do in Atlanta for 16th birthday ideas. Fortunately for Atlanta parents, there are many beautiful ways to commemorate their teenagers. Whether your child wants to dash, do sports, be outside, or even be artistic, please continue reading for our list of the top 20 things to do in Atlanta for a 16th birthday.
1. Atlanta Gamers Hideout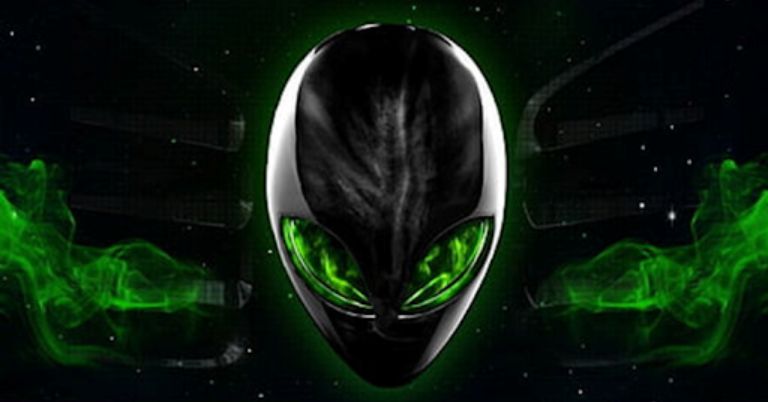 The first idea for fun things to do in Atlanta for a 16th birthday is to play at Gamer's Hideout. Gamer's Hideout delivers the most significant mobile gaming experience for teens right to your home or teen event. The gaming experience is enhanced with 6 TVs on the inside and 3 on the outside, allowing 36 gamers to play simultaneously. Teenagers may listen to music through speakers while playing the latest and best games on a choice of gaming systems.
At all times, a parent or responsible adult must be present on or off the trailer. Guests 16 and above must have a parent or adult present on the site and communicate with the game coach if necessary. Gamers Hideout offers images of the party in action from inside the theater as one of its offerings. Teens can tell local guards if they do not want to upload party images on the fan page.
2. Chill out with high tea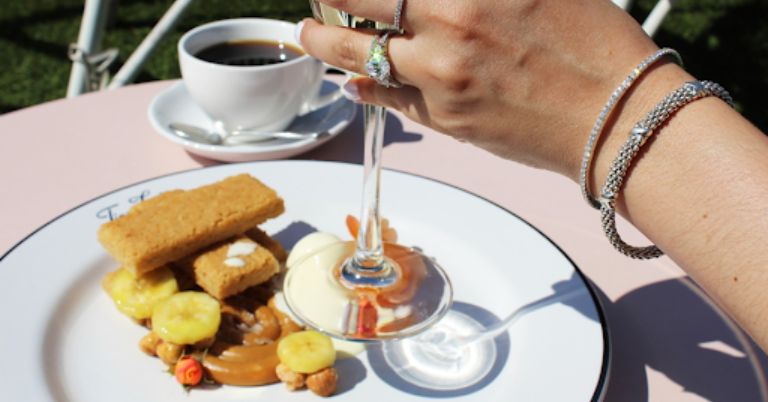 High tea is the best way to show how classy you are. Astor Court at St. Regis Atlanta is as elegant as it gets. On Saturdays and Sundays, tea time is from 2 to 4 p.m. Send your teens up the curved staircase to the Astor Court on the second floor, where there are comfortable armchairs with a view of the chandelier in the lobby.
Teens can eat something savory, like roasted turkey wrapped in spinach or green goddess chicken salad on whole wheat. There are Linzer cookies, salted caramel, chocolate cones, chocolate cremeux with mocha, lemon blueberry tartlets, strawberry basil petit fours to satisfy your teen's sweet tooth. The Swan Coach House is another classy place to have high tea.
3. Go to Topgolf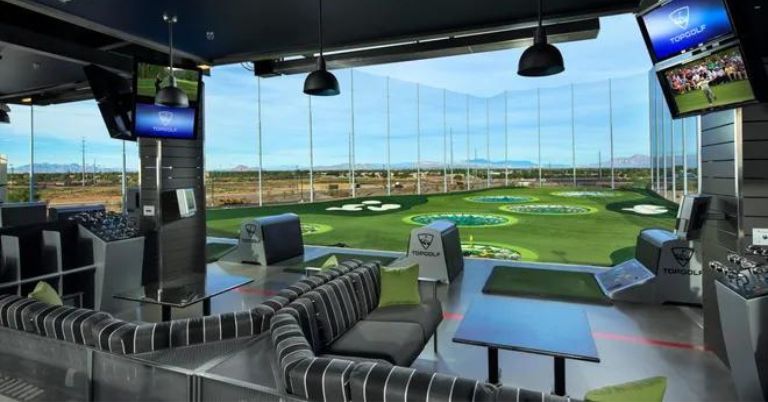 Go to either Topgolf or Puttshack to play the best indoor golf. At Topgolf, you can have a private party or event with as few as seven of your teen's best friends. Teenagers will get together in climate-controlled bays, so you won't have to worry about the weather. Topgolf has a lot of extras, like live leaderboards, a Topgolf pro who can give you swing tips and teach you in groups, and even Topgolf clothing and gifts.
The best way to enjoy Puttshack with friends and family is to book a package. The staff will set up mini-golf, team registration, and food and drinks for your teens before they arrive. Lastly, teens can add any extra food options they want to satisfy big appetites, food preferences, or sweet tooths. They also may add a mini-golf game for those who want to compete seriously.
4. To be exceptional, go to Tabernacle.
The Tabernacle, which used to be a church, is the best place in downtown Atlanta. It is right in the Centennial Olympic Park District. One of the amazing things to do in Atlanta for a 16th birthday and celebrate it is for teens to pick a performer or group that will be at the music hall, get tickets for a bunch of their friends, and have a great time.
Teens can also let the experts at Tabernacle plan their event if they want to invite up to 25 friends. Furthermore, teenagers can keep an eye on the calendar of events if they want to find more things to do in Atlanta. If Teens wish to have a birthday meal with a few friends, they can use the dining guide to find a place to eat.
5. Host an Outdoor Movie Night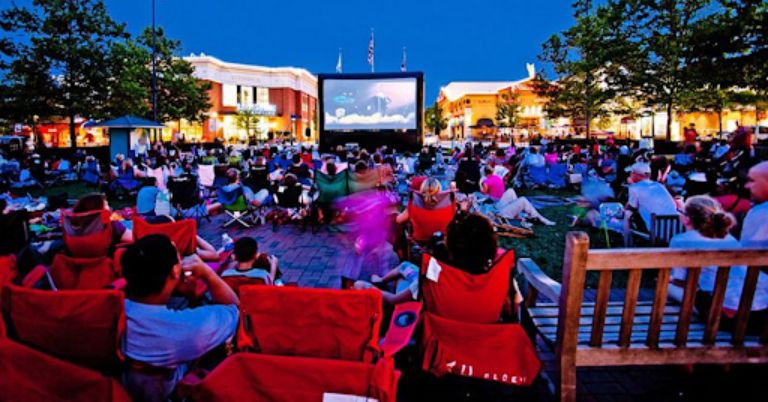 Teens can rent a big-screen projector and have a birthday movie night in the backyard with their friends. They can rent a movie night kit with an inflatable screen from a local Nixnax entertainment business to have a blast enjoying their favorite movies with friends and family. Decatur High School seniors started it.
Teens may put together popcorn and snack packages for each participant to make things more interesting. In addition, they can put a bag of freshly popped popcorn and famous movie treats, such as Milk Duds, Junior Mints, and Twizzlers, in their basket. Everyone should bring their blankets or chairs. Then, get comfortable under the stars and watch the movie (s) your teens want to see.
6. The Basement Theatre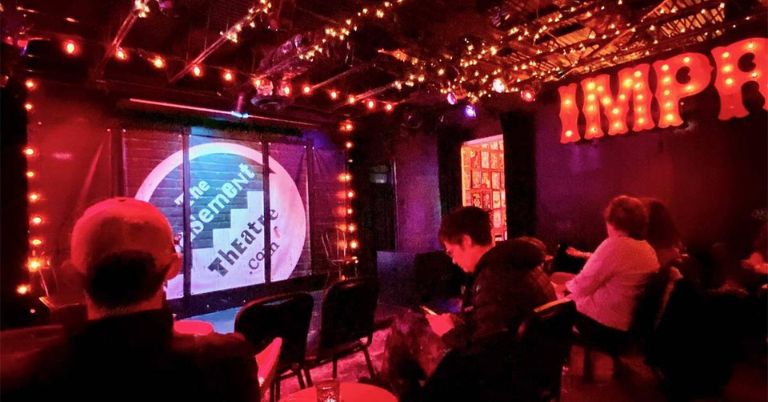 The Basement Theatre is located in the basement of a generic business building on the north side of Buckhead near Chastain Park. Parking is free, and adolescents can enter via the rear of the building. Basement Players, a group of brilliant comedians from the country and Georgia, perform at the venue. The Basement occasionally hosts guest performances by touring improvisers.
Teens alike may learn to draw comics at The Basement. The theatre's concession stand serves soda, water, and alcoholic beverages, as well as candy, chips, and popcorn. There are several fantastic restaurants in the vicinity if teens want to make it a birthday party night or family adventure that includes supper, such as Fellini's Pizza, LaFonda, Taxco, and the Three Dollar Café.
7. Host an Outdoor Spa Day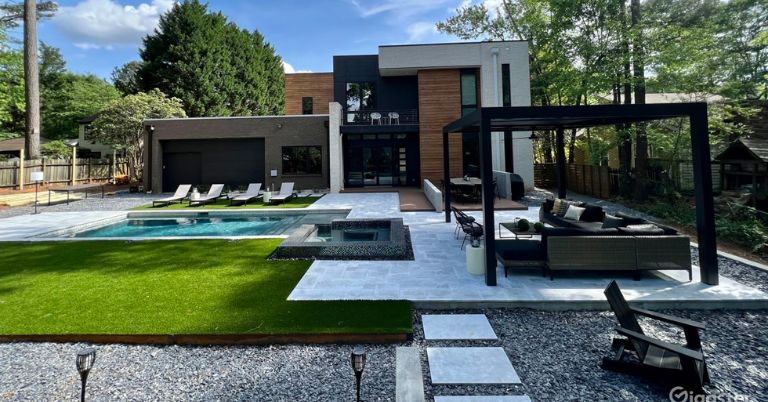 An outdoor spa day is a win-win: it's suitable for COVID and gives teens a chance to relax in the great outdoors. Many spa treatments can now be done at home or in the backyard of a teen's house, either by a mobile masseur or manicurist or by the teen herself.
Preparing flavored spa water for your spa party is simple. Teens can buy face masks, tea bags to take the puffiness out of tired eyes, nail art supplies, and nail polish. With a diffuser for essential oils, twinkle lights, and soothing music, they can make the room feel like a spa. This is one of the best things to do in Atlanta for a 16th birthday, especially after going though a stressful exam week.
8. Plan a picnic in Atlanta Mountain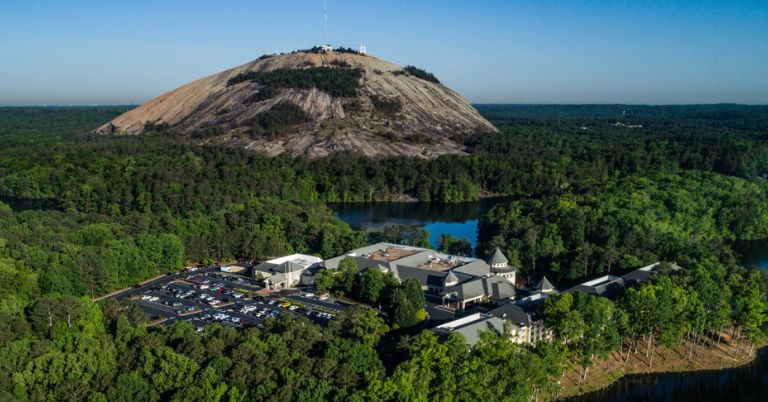 Plan a birthday picnic for adults with teenagers. Teens may visit one of Atlanta's greatest picnic sites, which people most recommend. Just east of Stone Mountain is Yellow River Park, where it's easy to park, and there are many places to picnic by the river. Or, have an out-of-this-world picnic on top of Arabia Mountain. This beautiful place with a cratered surface is excellent for a birthday picnic.
Morgan Falls in Sandy Springs also has beautiful views that teens could enjoy. Your teens can bring fun things to do outside, like hula-hoops and a Frisbee, to make an afternoon out of it. Or, make it a party with a Bridgeton theme and tell everyone to wear their best picnic clothes.
9. Camp in a teenager's yard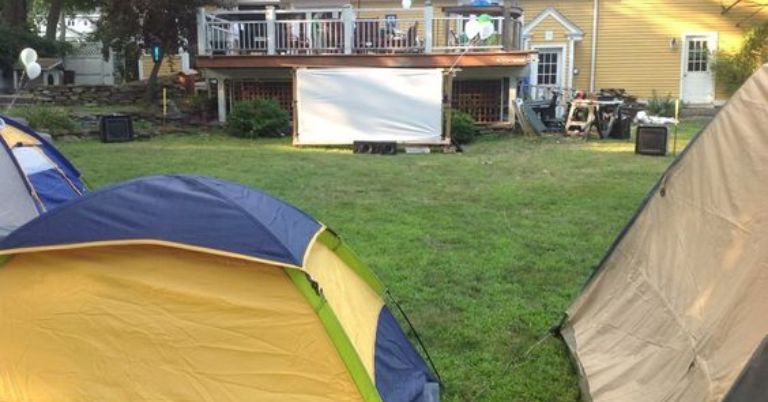 If your teens have a bonfire and s'mores night and camp out in their yard, their friends can bring their tents and spend the night together under the stars. Teenagers can find affordable fire pits and safety tips online if they don't already have one. They can do this at home and enjoy it for years to come.
Furthermore, teenagers can roast hot dogs and take turns telling scary stories or talking about the most recent true-crime show they watched. Then put out a bunch of treats to eat. In addition, teens can even make fun s'mores for a birthday party.
10. Visit Underwood Hills
There are a lot of breweries with outdoor patios in Atlanta now. In Underwood Hills, teens can try Bold Monk Brewing Co. Along with their delicious beers, their tree-lined outdoor beer garden serves breakfast, lunch, dinner, and brunch on the weekends. Or, they can go to Wild Heaven Beer in Avondale Estates or the West End on the Westside Beltline.
Both places have a lot of outdoor space to hang out and party, and there are other breweries and restaurants nearby. On the Eastside Beltline Trail, the New Realm Brewing Company is another great place to go for a birthday beer. In one of Atlanta's coolest neighborhoods, their patio and beer garden give teens amazing views of the city.
---
---
11. Go on an adventure by kayak or paddleboard.
You and your teen's closest pals can hire kayaks or stand-up paddleboards for an exciting birthday celebration. Several Georgia State Parks offer kayak rentals of various types. On your teen's birthday, you can learn a new adventure skill. Then you can check out REI's outdoor classes and group activities in the metro Atlanta area. Their classes cover how to start mountain biking, tours of wildflowers, rappelling, and surviving in the wilderness.
Or, if the teens would instead relax in the sun and enjoy a quiet afternoon, they can try to shoot the hooch, which is a classic Atlanta birthday activity when it's warm. "Shooting the hooch" is local slang for tubing down the Chattahoochee River. Teens can take a zip line ride with Treetop Quest, not far from the Chattahoochee if they want to take it to the next level.
12. Play at VR1 Gaming Atlanta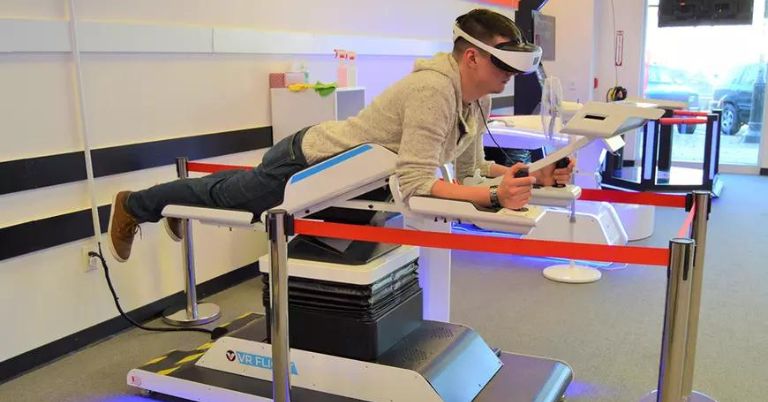 Teens that play at VR1 Gaming Atlanta will feel as if their body has become the controller. The organization collaborates with local schools and initiatives to provide youth with specialized education and training opportunities. Anatomy, physics, astrology, history, and many other subjects are covered. Therefore, it is safe to say that the future of sports has arrived.
Furthermore, your teens may host a birthday party with their pals here. Teens are now ushering in a new era of feature films. It is not only 3D or 4D. Teens will play roles in the movie and action. They are required for the continuation of this flick. Moreover, teens can travel to destinations in their fantasies. Teens may travel throughout the planet and even to other worlds in minutes. You can plan a family vacation or visit destinations like Mars and Everest. VR1 crew keeps your loved ones clean and safe as they work at your desk or enjoy VR at the station next to them.
13. Go to Six Flags Birthday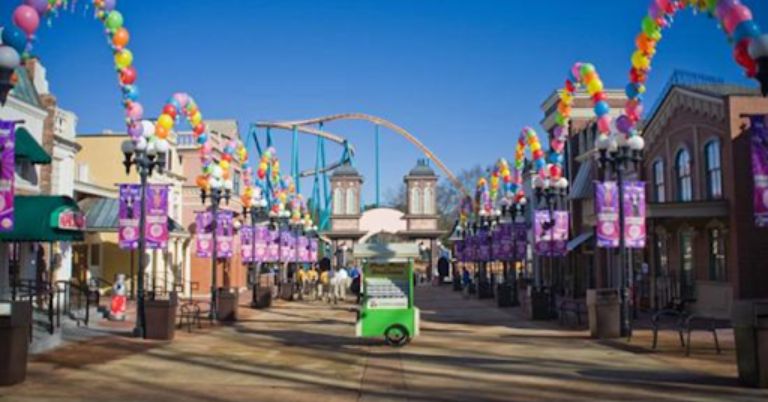 It doesn't have to be hard to throw a birthday party that teens will remember. Six Flags birthday parties are fun celebrations that are easy to plan and don't cost much money. Don't worry about making messy crafts, complicated games, or a big meal. Teens in their group can look forward to the award-winning roller coasters, rides that are good for families, and tasty food.
People who like to be scared love Six Flags Over Georgia. The Catwoman Whip and Poison Ivy Toxic Twister will join the list of rides in the all-new Gotham City in 2020. Roller coaster fans won't want to miss the recently opened Twisted Cyclone, a hybrid wood-and-steel roller coaster. This is a great time to take your teen's friends to the largest amusement park in the Southeast for their next birthday.
14. Go to Open Play Gaming Center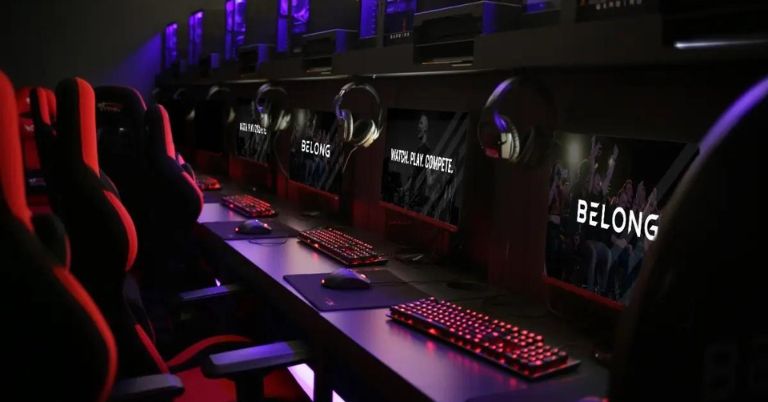 This venue is best described as an open-play gaming center or a "modern-day arcade." Moreover, they have a fantastic crew that cares about the community and strives to bring people together via gameplay. This venue has a lot to offer for teens or adults who wish to play with other adults for a while in an open, pleasant setting!
They keep everything nice and tidy, vital for keeping patrons healthy and germs at bay! So, whether you're looking for a place for your teens to play while you go on a date, or if you want to check out the latest and greatest games in a laid-back setting for a fantastic price, give them a call and check this place out!
15. The Fox Theatre
The Fox Theater is collaborating with Red Bull for "Red Bull Skate Our Stages Oakland," which will transform Telegraph Avenue between 18th and 19th Streets into a block party and skate jam with live music and food trucks on August 7 from 12 p.m. to 6 p.m. The all-day event will include over 50 local skaters and skate businesses.
The Fox Theatre, located on the Midtown Mile at the famous intersection of Peachtree and Ponce, is the ideal spot to welcome teens and their friends to any gathering, especially in your teen's birthday. Moreover, this place has a space unique to Atlanta and can be unique to teens. This space can also be used for bar mitzvahs, proms, alumni and university parties, and non-profit fundraisers. For full access to the tables, chairs, rising, and a dance floor from the house inventory, we have dedicated support workers and uniformed security.
16. Eat, drink, and play on On top of Ponce City Market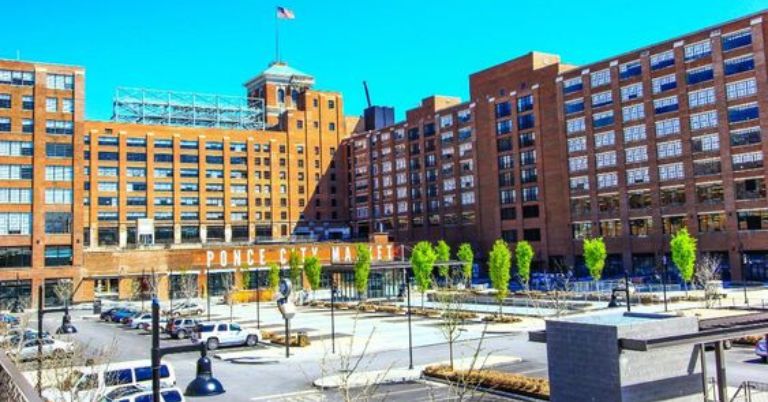 On top of Ponce City Market, Skyline Park is an excellent place for teens to celebrate birthdays. Teens can enjoy everything in the park with their friends, from the beer garden's amazing views, drinks, and gourmet food to the games, carnival food, and fun.
Teens can also try their hand at a skill game, have a drink, slide down the Skyline Slide, and, during the winter, ice skate on the roof at Skate the Sky. Skyline Park is a great place to have a birthday party. It's also an excellent place for a birthday party for a group of people. Definitely one of the fun things to do in Atlanta for a 16th birthday!
17. Use an escape room to see how bright your teens are.
One of the best things to do for a teen's birthday in Atlanta is to go to an escape room. Five to six teens can work together to escape a locked room by finding clues, solving puzzles, and learning to work well with each other. Not only are escape rooms fun and exciting, but they also help people learn essential skills like how to think logically and work as a team. It's one of the best things to do with teens in Atlanta because it's fun for everyone, whether they like physical or mental activities.
Paranoia Quest is proud to be one of the most popular things teens can do in Atlanta. It has fun, unique, themed rooms with plenty of challenges to keep teens of all ages on their toes. You can get to an escape room in no time with two locations in Atlanta.
18. Rent a screen at the AMC theater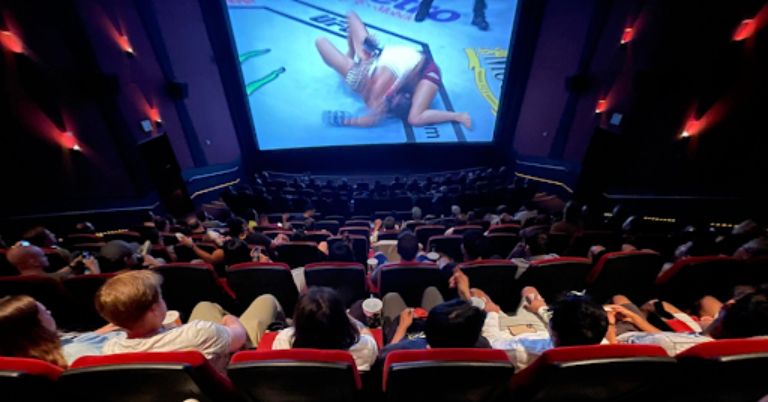 It is safe to say that this is one of the best things to do for a 16th birthday in Atlanta. t the AMC theater near them, teens can rent a screen. Around metro Atlanta, there are almost a dozen AMCs. Teens can choose from new movies or old favorites like Back to the Future, Wonder Woman 1984, Ferris Bueller's Day Off, and more. Teens can also order snacks ahead of time and pick them up quickly. Some places even have a room or area for parties or gatherings.
The Starlight Drive-In on Memorial has been a classic since 1949 if you want to watch a movie outside. The drive-in has four screens and a digital projection system that is state of the art. Also, there is a snack bar on site where you can get popcorn, nachos, candy, and other treats to eat while you watch a movie. Teens who want a free fountain drink should check out the snack bar coupons on Starlight's website.
19. Sleepover at Georgia Aquarium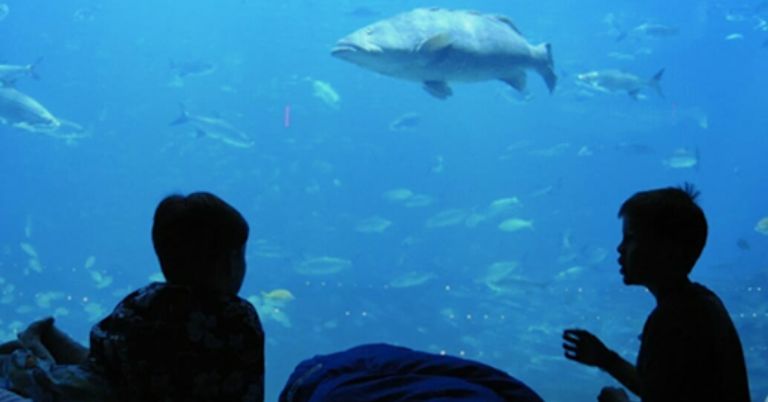 Suppose you have a teen interested in everything under the sea and want to do something different for their birthday. In such a case, you might wish to look into Georgia Aquarium sleepovers. This is a flexible program for them that focuses on animals that live in water and where they live. Wake up, and a private tour guide will take you to the aquarium.
Sleepovers from 6:30 p.m. to 10 a.m. include general admission, an evening snack, party décor, cake and ice cream, gift bags for the kids, and a continental breakfast. The price is $100 plus $91.95 for each person. Teenagers can bring at least ten friends. The Georgia Aquarium also has party packages for parties that aren't sleepovers.
20. Rock Ranch
The last idea we have for things to do in Atlanta for a 16th birthday is to go to Rock Ranch. Rock Ranch is a 1500-acre working cattle ranch with more than 35 fun rides and attractions, tasty concessions, and a Georgia Grown Farm Market. The Rock Ranch is an excellent place for the whole family to spend a fun-filled day. The Rock Ranch is a great place to hang out and do things, but it's also great for having a birthday party.
One the best place to celebrate a birthday is The Rock Ranch. The birthday packages make things easy for the parents and give the teens a lot of fun and memories. The Farmland Petting Zoo Birthday Pavilion Package and the Tiny Town Birthday Package are both fun and educational ways to celebrate a birthday.
---
Latest Posts:
---
What should a sixteen-year-old girl do?
For her 16th birthday, here are some ideas: Go-Kart Racing, the go-kart track with family and friends, put on a play and try to figure out who killed someone, trampoline park with family and friends, defy gravity, Go to a sporting event, climb rocks, host a game night, buy yourself a present, eat out, go to an amusement park, do something outside.
What can I do instead of having a party for my Sweet 16?
You can visit a nice restaurant, a movie with friends, an exciting museum, or anything else for your birthday. Host a game night, buy yourself a present, eat out, go to an amusement park, do something outside, go to the museum or an art show, see a concert or a movie, or go on a trip. And you could say that going to the Atlanta Zoo is one of the best things to do in Atlanta for a 16th birthday.
What can I do instead of a party for my Sweet 16?
Some ways to celebrate your teen's 16th birthday without throwing a big party are to book an exciting photoshoot, fly somewhere with your teen's best friends, have pineapple and mango while playing in the water, spend the day at the spa, plan a beach party, spend the night in the great outdoors, camping or "glamping."
Why is being 16 a big deal?
For many American kids, their 16th birthday is probably the most important one they'll have until they turn 18. At 16, a young person can get a driver's license and a job, and more importantly, they can enjoy the freedom and responsibilities that come with both.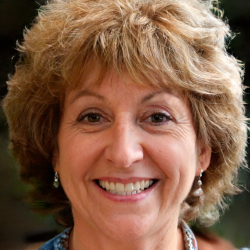 Latest posts by Suzy Prichard
(see all)