Most teenagers like to rent beach houses in Charleston, SC, since the weather is mild year-round and the three distinct beaches in the vicinity are stunning. Although the city has changed dramatically and there are diverse perspectives on tourist growth in Charleston, residents still enjoy many activities.
In addition to the city's most prominent tourist attractions, other non-touristy activities are available in and around the city. If you're interested, keep reading to learn more about the most incredible non-touristy things to do in Charleston, South Carolina.
1. Pay a visit to the Angel Oak Tree.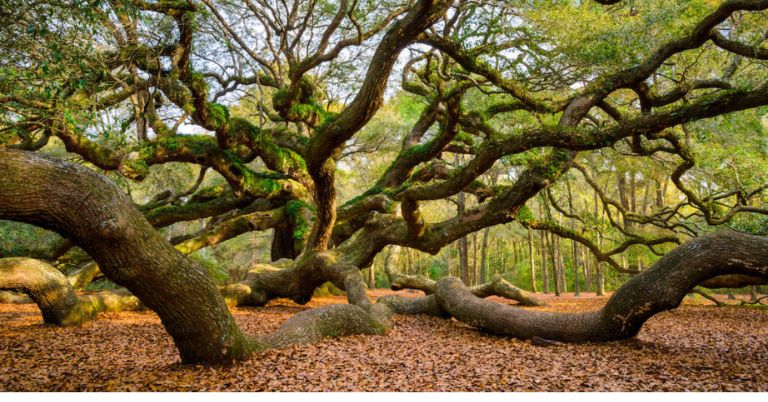 The first non-touristy things to do in Charleston is Angel Oak Tree is one of the most unusual natural landmarks in the Charleston area. It is on Johns Island, about a 30-minute drive from downtown. This oak tree is reported to be one of the oldest living trees in the country and the oldest living tree east of the Mississippi, with most experts estimating its age to be approximately 500 years old.
The tree's limbs cover approximately 17,000 square feet of the ground and are supported by huge wooden beams. When teenagers visit this site, there is no doubt that it has an ethereal feeling that only something this old can seem to have.
2. Go on a brewery tour.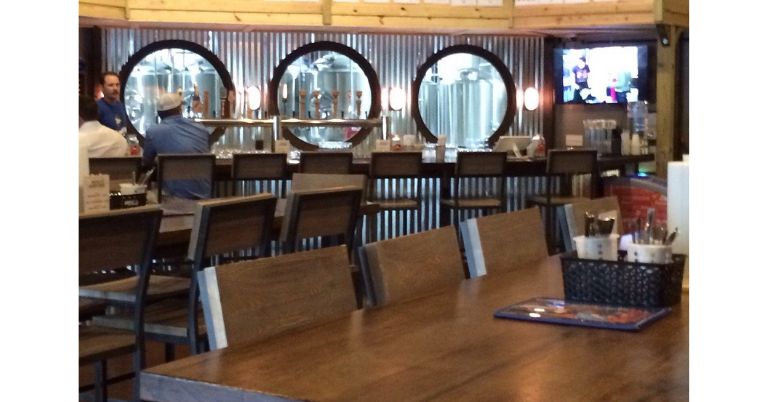 There will be more than 30 breweries by 2020 for a city of its size. Furthermore, brewers' utilization of renewable energy sources allows you and them to keep everyone's thumbs green while still enjoying a tasty beer. Teenagers don't need a tour guide to sample the Lowcountry's most excellent breweries.
Make your map, start crossing places off your list, and begin downtown with a drink from the rooftop at Revelry before heading to Fatty's Beer Works for a game of cornhole and a cold one. Downtown breweries include Holy City Brewing at Baker and Brewer, Palmetto Brewing Co., and Edmund's Oast Brewing. Other excellent alternatives on the peninsula include Tradesman and Holy City Brewing.
3. Drive to Mepkin Abbey Monastery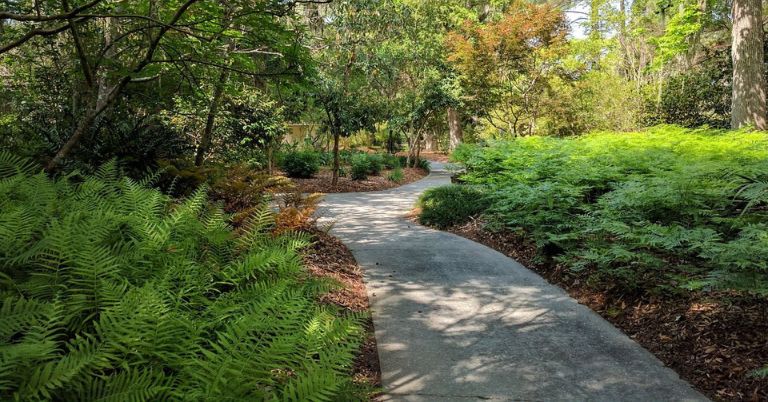 This one-of-a-kind attraction is suitably located in Moncks Corner, approximately an hour's drive from downtown Charleston. Even though it takes a while to get here, teenagers will discover why people make an effort. Most locals haven't even been to this part of town, so you'll almost certainly be able to avoid the crowds. The property at Mepkin Abbey, once a plantation, was given and transformed into a Trappist Monastery in 1949. The monks continue to live and work on the site, but it is now available to the public during specific hours.
Teenagers may stroll about the incredibly stunning gardens, making teenagers feel like they've walked through Alice's looking glass. The monks collect and sell the mushrooms growing on the grounds. Some of this beautiful, tiny fungus, known as Mepkin Abbey mushrooms, may be seen in restaurants around Charleston.
4. Take a walk around the Francis Marion National Forest.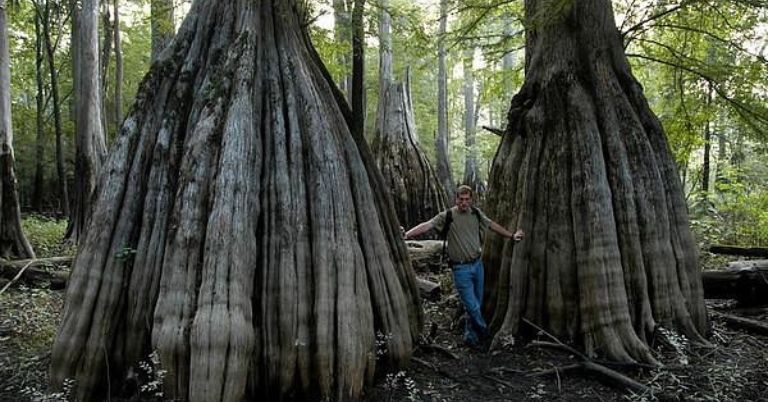 Charleston is notorious for being extremely flat, which makes hiking difficult, but the adjacent Francis Marion National Forest provides lots of opportunities to experience the Lowcountry's distinctive marsh scenery. Many hiking trails include parts of the 500-mile Palmetto Trail, which runs from Charleston through the Upstate and into North Carolina. So far, only 350 miles have been completed, but the team is trying to complete the remaining 150 miles.
The forest provides various kayaking and canoeing routes, including those through wildness and some of the Lowcountry's most spectacular blackwater rivers and bogs. Historical and cultural features inside the forest include the communities of Awendaw and McClellanville, artifacts of the area's original Sewee Indian occupants, and military sites from the American Revolution. Local guide companies offer a variety of kayaks, canoes, and hiking trips. Those facilities are a great way to learn about the wildlife and history of this Lowcountry forest. The facilities are a safe way for teens who don't know much about the outdoors or paddling to see its natural features.
5. Float down the Edisto River.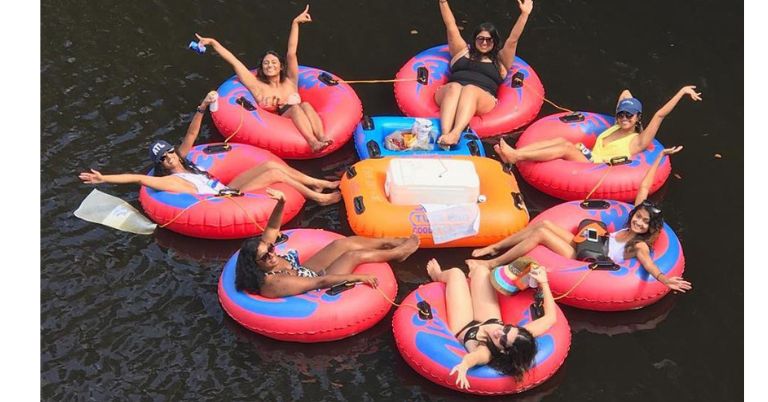 Look no farther than the Edisto River the next time you're wondering what to do in Charleston, SC. This place is a popular summer (and early fall) pastime among residents since it is a simple way to experience the area's natural beauty while also taking some time to unwind. Teenagers can bring their own tube or hire one once they arrive.
If teenagers go out on their own, there are numerous routes they may take, but most people park at Givhans Ferry State Park and float the three miles down the river to Messervy or Boat Landing Road. This entire trip takes roughly four hours when the river is high, but you can anticipate it will take closer to six hours when the water is low.
6. Spend Quality Time with Animals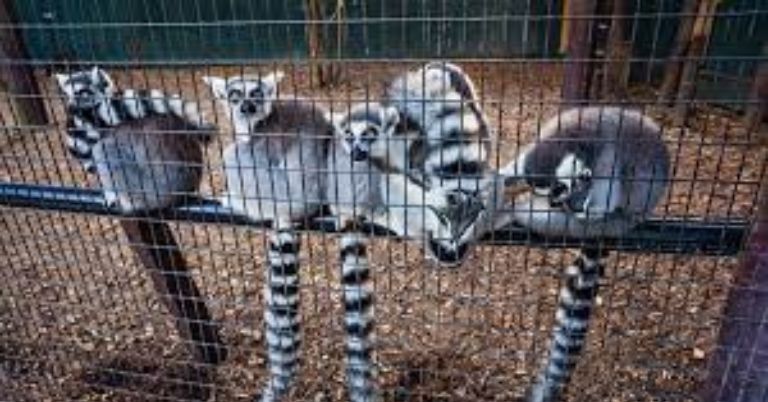 Although historic Charleston, South Carolina, is a bustling city, the surrounding areas may be very rural, allowing you to see animals and farms. If teenagers want to have some genuinely unique experiences throughout their journey, they should stop at Bee City in Cottageville, SC. Bee City, located about an hour outside of downtown Charleston, is a terrific spot for children and people of all ages, with a lovely petting zoo and animal sanctuary, including rare species such as lemurs, porcupines, sloths, and capybaras.
Bee City is a family-run business. Your family founded Bee City over 30 years ago out of love for honeybees and a desire to educate others about the importance of honeybees. This place has grown into a one-of-a-kind interactive and informative hands-on zoo. They will take pleasure in providing the greatest experience for you and your family, the highest quality honey products, and exceptional customer service. Whether it is offering childhood memories that will last a lifetime or an opportunity to escape the chaos of life, these encounters are relaxing for the souls of both humans and furry and non-furry animals.
7. Pay a visit to the Caw Caw Interpretive Center.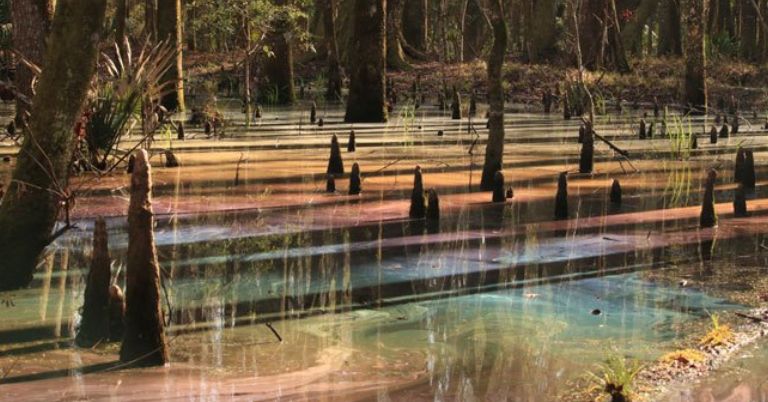 The Caw Caw Interpretive Center, located just 30 minutes from downtown, is another excellent place to learn more about the Lowcountry region and the various animal species that call it home. Teenagers may explore the beautiful marshlands on the different walking routes and elevated boardwalks. Bird enthusiasts will enjoy spotting swallow-tailed kites, warblers, osprey, and other species.
You can Put on your best dance shoes and raise your heels, Tease your taste buds and celebrate your ancestors. Paddle as much as you like. Make use of your weekends. The options include starry evenings at summer reggae concerts or good old-fashioned bluegrass. From crawfish eating competitions to a three-day outdoor adventure emporium, the various festivals and activities organized throughout the year in your county parks will entice you to explore the possibilities of living life to the fullest.
8. Visit Botany Bay for the Day
Botany Bay is roughly an hour's drive from downtown Charleston, and while Charleston has three beautiful beaches, none compare to this one. This stretch of beach near the Botany Bay Plantation is known for its unusual sight of washed-up driftwood. Teenagers may spend the day exploring the countryside or simply soaking up some rays, but check the tides beforehand because the beach is unavailable at high tide.
Botany Bay is easily accessible; much of the property may be explored in a half-day or less. At the information kiosk, you can get a free driving tour guide that you can use on your own. The 6.5-mile course begins with a lovely avenue of oaks intermingled with loblolly pine and the state tree, the cabbage palmetto. Look for resurrection fern colonies growing on the spreading oak limbs. After it rains, the resurrection ferns' leaves turn a beautiful bright green.
9. Get on the Water
When you rent a beach house in Charleston, SC, it is how close you are to the excellent water activities. Locals like paddleboarding and kayaking to avoid the tourist crowd and explore Charleston from the ocean. Teenagers may hire kayaks or stand-up paddleboards on Shem Creek and then stop for a bite to eat or a drink on the river afterward. You may also go to Bowens Island (just off Folly Road on James Island) for some water fun, followed by a lunch to remember at the Bowens Island Restaurant.
Many waterfront eateries in Charleston are easily accessible by boat. The eateries in the neighborhood know how to pamper their customers. So moor your boat, have lunch, enjoy the southern hospitality, and enjoy the fantastic vistas. Five of the greatest Charleston, SC waterfront restaurants are: Saltwater Cowboys, Red's Ice House, Tavern & Table, California Dreaming, Charlestown Crab House, and Bowen's Island Restaurant, which are among the restaurants in the area.
10. Visit the Lighthouse Inlet Heritage Preserve for the Day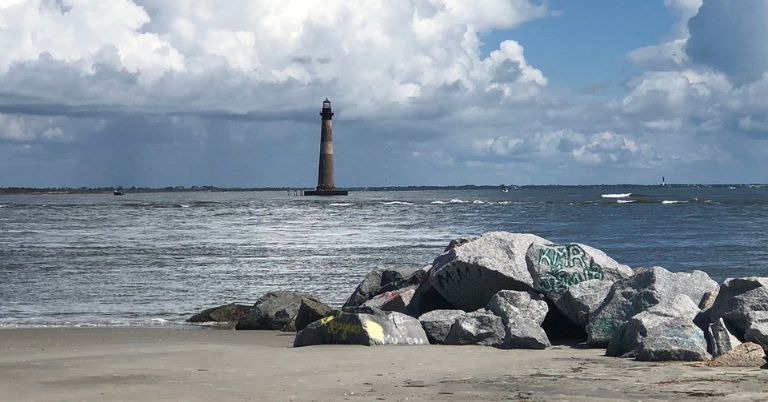 You'll have many beautiful beach places to choose from on Folly Beach, the Isle of Palms, and Sullivan's Island. If teenagers want to explore a more exotic shoreline, go to the end of Folly Beach and visit the Lighthouse Inlet Heritage Preserve. This place is more isolated and devoid of people.
However, it does require a short walk from the street through a graffitied area before reaching the water. The beach is decorated with eerily beautiful driftwood, and the view of the Morris Island Lighthouse is unrivaled.
11. Take a stroll around the Gateway Walk.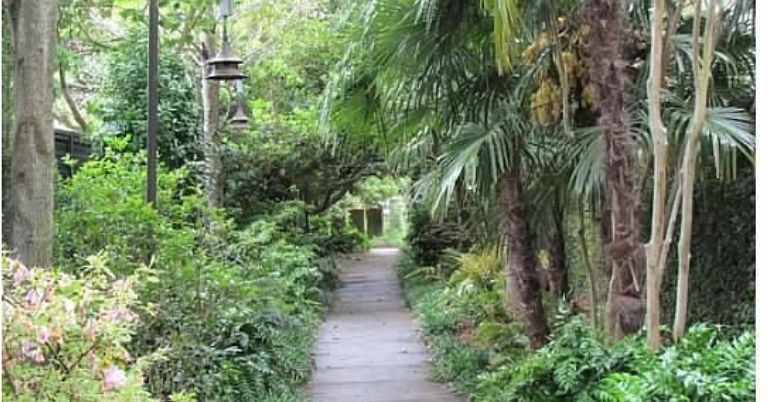 Allow yourself to be transported to another planet as you go to Gateway Walk, a tranquil spot in Charleston's historic district that features beautiful graveyards and gardens. It's as if you've entered a secret garden away from the noise and bustle of the city, a place only you and a few others know about. The Gateway Walk is enhanced by the flowering plants that surround the gravestones. You'll want to spend hours relaxing and reconnecting with nature.
The Gateway Walk is an unofficial route winds through the graveyards and gardens of some of Charleston's most famous landmarks. The Walk began in 1930, organized by the city's Garden Club, and is still highly popular over 100 years later. You'll be able to explore some of the Holy City's secret nooks as you walk around it. The path is open to the public and free of charge. Head to Archdale Street to begin the hidden walk; it technically begins at the churchyard of St. Johns Lutheran Church, followed by the Unitarian churchyard just next door.
---
---
12. Have a picnic in Allan Park.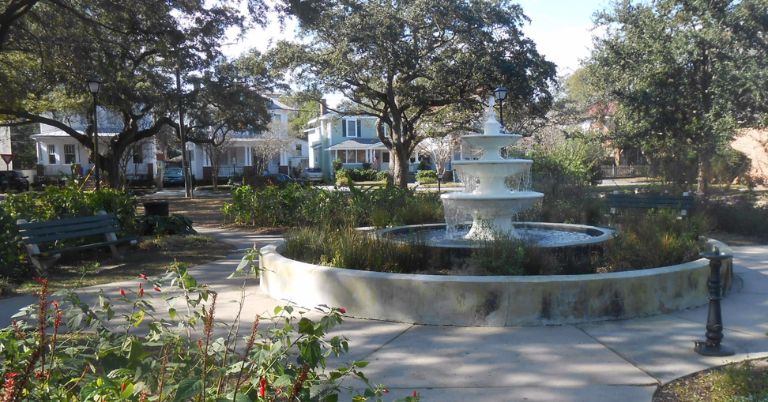 Allan Park is a hidden treasure, nestled away Downtown and adjacent to Hampton Park. This park has recently gained popularity among locals, thanks to its stunning fountains and wealth of greenery. There are seats and plenty of room for youngsters to run around. It also hosts a variety of events, such as concerts and parties.
All you have to do is visit Allan Park, a beautiful park with hundreds of lush trees, plants, and brilliant flowers, as well as benches and a fountain in the center. Because this park is so popular, it is occasionally utilized to hold music concerts, shows, and meetings. Find a shady location under a tree and have a delicious picnic. Aside from picnicking, teenagers might wish to take a jog around the park.
13. Visit Folly Beach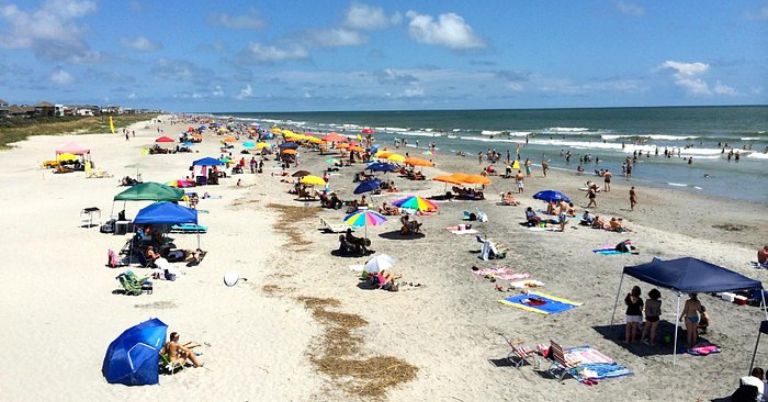 Folly Beach is a city on Folly Island, located immediately south of Charleston. Be enchanted by the splendor of the town, which is famous for the Folly Beach Pier, which runs 1,000 feet (305 meters) into the ocean. Enjoy the beautiful beaches and engage in as many outdoor activities as possible, such as surfing, kayaking, and fishing. The downtown area is not far from the beach, which has many local shops and eateries.
Folly Beach is popular with tourists because it is popular with locals. There's a great pier for surf fishing, many restaurants, and pubs to choose from, as well as live music and some of the best surfing on the east coast. Surfing the Washout Take in the history of the Morris Island Lighthouse. Investigate a coastal forest. Create the largest sandcastle your children have ever seen. You can take your meal outside, Capture the sunset, or Fish from the pier, Folly Beach is for doing everything.
14. Explore Charleston's ghostly past.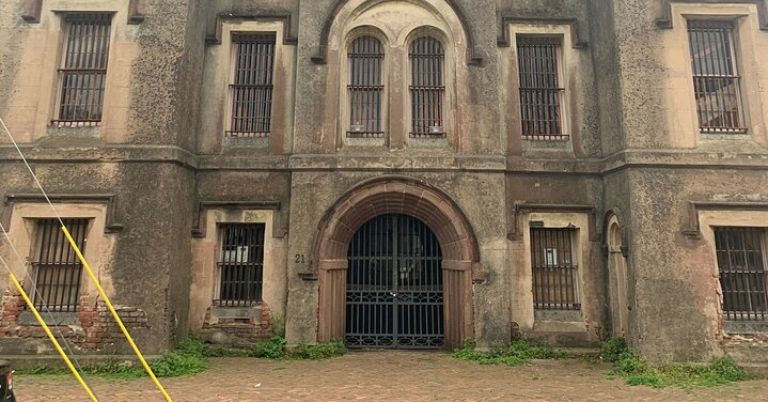 It's time for a frightening night in Charleston's haunted district. Teenagers may anticipate spending up to 90 minutes seeing some of the city's most haunted locations. The wind may cause shivers as you stroll through the dark halls. In addition, your local guide will tell you stories of graveyard hunting, botched burials, and voodoo practice. Perhaps the most intriguing place you'll see is Charleston's oldest cemetery. This one will have after-hours access.
The Battery Carriage House is unquestionably one of Charleston's most haunted locations. The Battery Carriage House has been building a name in the Holy City since the 1840s. The Battery Carriage House was once one of the city's most luxurious homes and then a ballroom. It is currently one of the city's oldest and most haunted hotels.
15. Experiment with stand-up paddleboarding.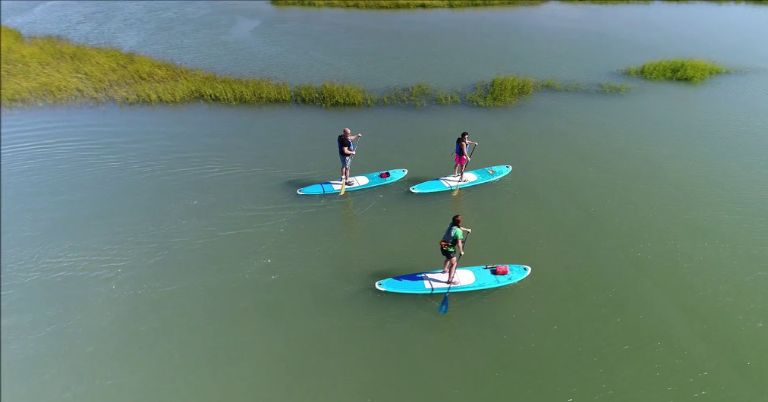 If teenagers book this trip, which includes a two-hour stand-up paddleboarding lesson, they will have an exciting and remarkable time in Charleston. You will learn how to steer your board and paddle alongside a small group for two hours. Don't worry; an expert teacher will accompany you the entire time. In addition to paddle boarding, you will visit various historic landmarks along the shoreline, such as Ravenel Bridge's diamond-shaped towers and island forts that witnessed Civil War fights.
Another excellent paddleboarding tour guide in Charleston is the Charleston Paddleboard Company. The firm provides a variety of tours and launch points. The excursions here showcase the best of what the South Carolina Lowcountry offers. You may cruise Charleston's port, see the sunset on Shem Creek, or even visit Kiawah Island's animals.
16. Visit the Fort Sumter National Monument.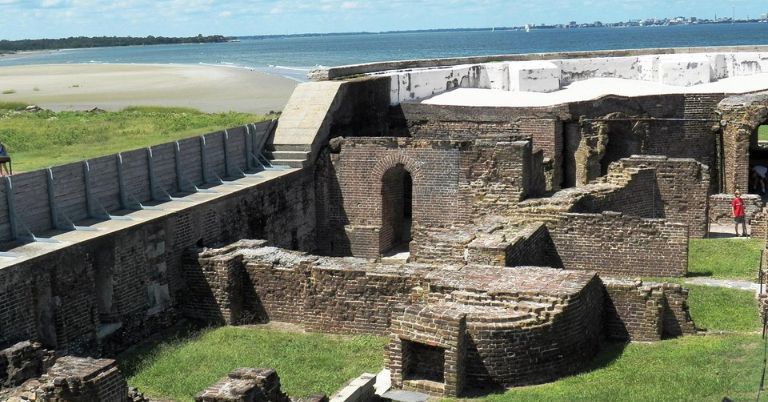 Fort Sumter is a must-see for any Charleston tourist due to its historical significance as the site of the conflict that sparked the American Civil War. The area is lined with old-school cannons, genuine shrapnel, and antique brick fortitudes; in addition to its significance in shaping contemporary America, the monument is physically remarkable in its own right, given its placement immediately overlooking the river.
The Siege of Charleston lasted until February 17, 1865, making it the most prolonged siege in US military history, effectively reducing the previous three-tiered brick and masonry fort to rubble. Today, tourists may visit the fort by boat and enjoy ranger presentations and wayside displays that discuss the fort's history and significance. Picnicking and other informal leisure activities are available outside the Fort Sumter Teenager Education Center in Charleston's Liberty Square.
17. Visit the Magnolia Plantation & Gardens to travel back in time.
Magnolia Plantation & Gardens has welcomed tourists for nearly 150 years (since 1870, to be exact), making it the oldest public garden in America. The enormous 464-acre site features a maze and a small zoo (both of which children like). There is a conservatory, a cafe, and a theater where guests can sit back, relax, and watch a 30-minute film about the plantation's exciting history.
In 1676, the Drayton family began to build Magnolia Plantation. It has withstood the test of time and seen critical periods of American history, including the American Revolution, the Civil War, and beyond. It is the oldest garden in the United States and a major tourist destination in the Lowcountry. It opened its doors to tourists in 1870 to admire the hundreds of lovely flowers and plants on its famed grounds.
18. Experiment with new and fascinating water activities.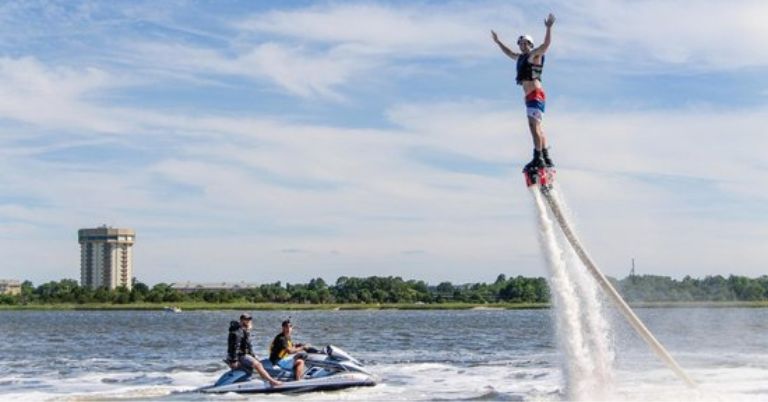 HydroFly Watersports provides something for everyone, whether teenagers want an adrenaline rush or something a little calmer and more soothing. There's an activity for every budget and effort level, from tubing to wakeboarding, flyboarding, and even alcohol cruises and boat excursions.
Hydrofly Watersports is South Carolina's premier water sports company, offering three fantastic venues and a wide range of fun activities. The place is passionate about generating exciting adventures and is always fully devoted to our customers' safety and enjoyment. They provide everything you need for a full day of water-related excitement, from the solitary thrill seeker to huge group gatherings.
19. Discover Lost Treasures with Charleston Fossil Adventures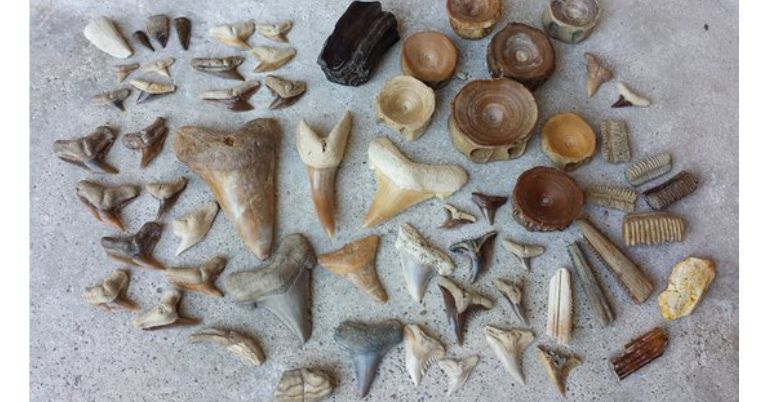 If teenagers want to experience something really unique and distinct to Charleston, they can go on a search expedition with Charleston Fossil Adventures.
They'll provide the equipment, information, and transportation needed to search for shark teeth, Native American relics, and everything else the water offers; all you need to bring is a spirit of adventure and curiosity. Take a boat ride across beautiful wetlands to an undeveloped beachfront. Your knowledgeable naturalist guide will explain local ecosystems, fauna, and paleontology along the way. You can learn about the history and distribution of South Carolina fossils and what you may anticipate uncovering in this unique fossil hunting experience.
---
---
20. Meet New People On A Saltwater Cycle Party Boat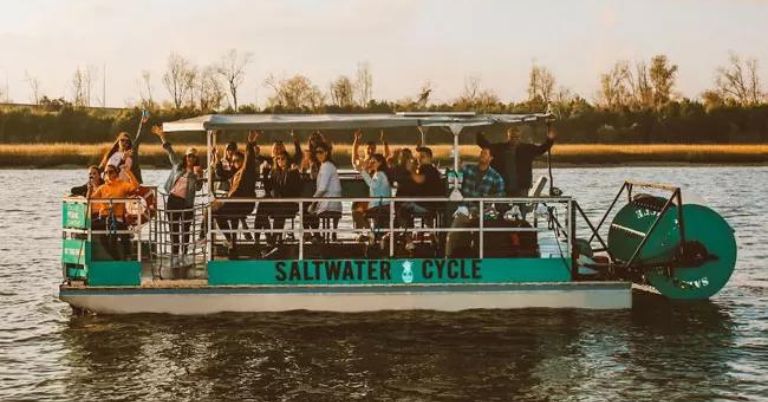 The most thrilling sailing experience in the Holy City is Saltwater Cycle. It is also one of the greatest boat trips in Charleston, South Carolina. You'll have a terrific day while taking in the gorgeous scenery. Saltwater Cycle is one of the most fun and exciting things to do in Charleston, whether you want a quiet boat trip for your family, a fun party cruise for your bachelor or bachelorette party, or a fantastic new way to celebrate your birthday.
Saltwater Cycle promises to be a fantastic couple of hours on the waterways of the Lowcountry, combining scenery with socializing and lots of cocktails. The captains are friendly and willing to organize some icebreaker activities, the music is blasting, and with a BYO policy, there will undoubtedly be plenty of new acquaintances established along the way.
21. Book an Airbnb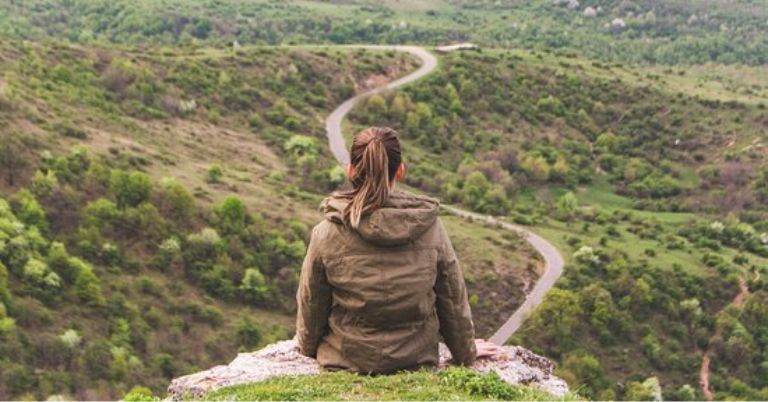 Airbnb allows teenagers to stay inside or outside of a touristic region, providing you with a more connected, tangible opportunity to be a part of the local community. Teenagers may eat out or go to the local grocery store or food market to get their ingredients and cook at home. You may obtain a good sense of individuals who work by stepping out daily to acquire your essentials. They quickly come to know you, and you may talk about what the locals eat and purchase.
Nobody bothers you if you wish to sleep or take a midday nap. The internet is fantastic, as are television networks. Washing machines and other necessities are supplied, making you feel at home. I've stayed at several Airbnbs and have always had a good experience.
22. Take a walk through the College of Charleston.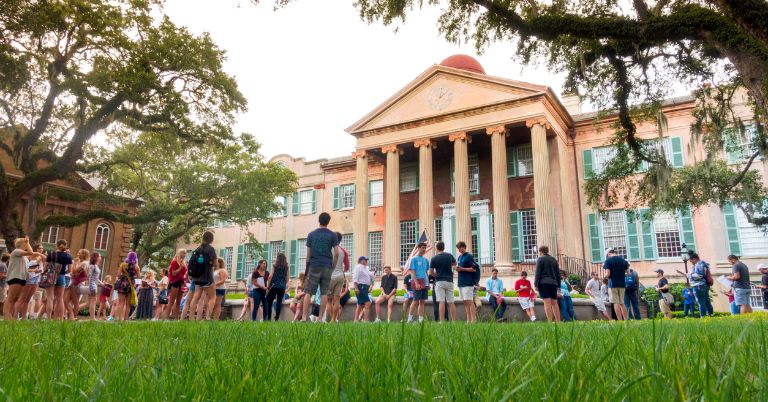 Travel & Leisure readers selected the College of Charleston, "America's Beautiful College Campus." Take a trip through the park and see if you can locate where scenes from "The Notebook," "Dear John," and "The Patriots" were filmed. After two weeks of open online voting, the college was voted the winner of Travel & Leisure's "Most Beautiful College Campus" category on Thursday afternoon. CofC garnered approximately 20% of the vote before polls closed on Thursday.
The College outperformed nineteen other colleges around the country, including Princeton, Duke, and the University of California, Los Angeles. The College of Charleston was the only South Carolina university to compete. Alison Rourk, a sophomore, contributed the photo of the campus that appears on the online ballot. Students, students, and staff have long praised the college for its historical views, Spanish moss-draped live trees, and ancient Cistern Yard.
23. Visit the Charleston City Market.
Stroll around the Charleston City Market to find hundreds of valuable goods and souvenirs, including handcrafted sweetgrass baskets, Lowcountry ancestral recipe books, delicious benne wafers, and everything in between. The Charleston City Market, a historical element of Charleston's history, has entertained artisan sellers and offered up local items and fresh food for 200 years. Interact with the people who give the Holy City its irresistible charm and browse through a unique assortment of artisan products.
Everyone can find something at the Charleston City Market, from the Caviar and Bananas gourmet meals to the toys and baubles of Wonder Works. Teenagers may browse the aisles and appreciate the work of local artists and craftspeople, or they may buy a traditional sweetgrass basket fashioned from locally collected bulrush marsh grass. The market offers a lovely mix of modern and vintage shopping, capturing the unique culture of the Charleston region. On your next visit, immerse yourself in the unique charm of Charleston.
24. Go Beach Horseback Riding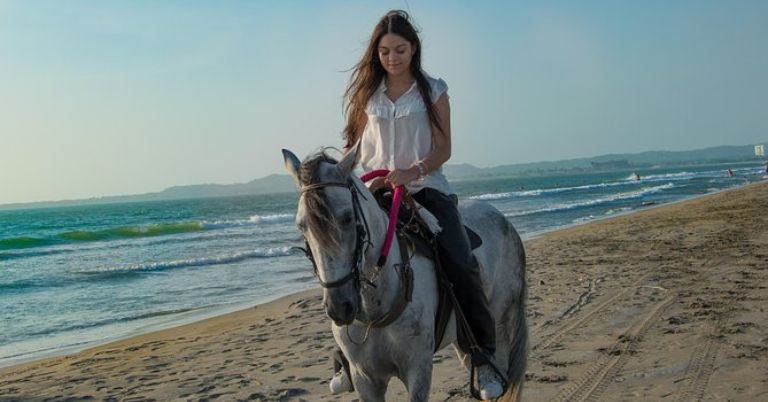 The last non-touristy things to do in Charleston take an opportunity if you've always wanted to ride off into the sunset. The Seabrook Island Equestrian Center is the only spot in Charleston that enables horseback riding on the beach. You may walk, trot, or canter along the gorgeous Carolina coast as calm waves smash down the coast. It is one of the most romantic activities in Charleston, South Carolina.
The Middleton Equestrian Center at Middleton Place Plantation is an excellent option if you are staying in Charleston or wish to combine your equestrian activities with a history tour. At their Riding Academy, Middleton offers both group and private training. They also hold summer equestrian riding camps in Charleston, SC, for beginners and expert riders. Professional riders teach advanced skills at their clinics. Teenagers can also use the facilities at Middleton Equestrian Center to overnight stable their horses.
Find out more about the Bridge to Nowhere.
You should visit the location the locals call the "Bridge to Nowhere" if you are seeking more things to do outside. At the very end of Petty Street, in the Wagener Terrace neighborhood of downtown Charleston, there is a bridge that appears to lead to The bridge was constructed in the beginning as part of an effort to connect the peninsula and a section of private land known as the Magnolia property. However, the project was unsuccessful, and the property filed for bankruptcy, but the unfinished bridge remained. People may be seen here strolling, riding bikes, or simply taking in the scenery since it has evolved into a significant location for the people who live in Charleston.
25. Find out more about the Bridge to Nowhere.
You should visit the location the locals call the "Bridge to Nowhere" if you are seeking more things to do outside. At the very end of Petty Street, in the Wagener Terrace neighborhood of downtown Charleston, there is a bridge that appears to lead to The bridge was constructed in the beginning as part of an effort to connect the peninsula and a section of private land known as the Magnolia property.
However, the project was unsuccessful, and the property filed for bankruptcy, but the unfinished bridge remained. People may be seen here strolling, riding bikes, or simply taking in the scenery since it has evolved into a significant location for the people who live in Charleston.
---
Latest Post:
---
Where should you not stay in Charleston?
You should be aware that Charleston County features one of the most violent regions in the country: North Charleston. This vast region is only 9 miles (or 15 kilometers) from Charleston. According to the Per, the most recent FBI data, North Charleston has a total crime rate of 6 per 249 people. This rate is 100 percent greater than the national average of 000 per 166 individuals. According to crime distribution maps, the areas north of Calhoun Street and along the I-26 corridor have the most significant crime rates.
What food is local to Charleston, SC?
Some of the unique foods you can find in Carolina can be a unique option when you want to get non-touristy things to do in Charleston, including fried chicken, Country Captain (Curry Chicken), Deviled Crabs, Crab Rice, Oysters, Barbecue, Boiled Peanuts, Peaches, Benne Wafers, Country Fried Steak, Chicken Bog.
How do I spend a day in Charleston, SC?
Here's some of the best places to spend a day in Charleston, SC on an all-too-brief visit to Charleston: Historic Charleston City Market and Downtown, Charleston Horse Carriage Tours, Tommy Condon's Restaurant/Irish Pub, Ferry to Fort Sumter, Rainbow Row and Pineapple Fountain, Happy Hour at the Vendue's Rooftop Bar, Fleet Landing Restaurant and Bar, Bulldog Tours Ghost and Grave Tour, Bulldog Tours Ghost and Grave Tour
What should I not miss in Charleston, SC?
Fort Sumter Tours, Bulldog Ghost & Culinary Walking Tours, Patriots Point, and the USS Yorktown, Boone Hall Plantation, Magnolia Plantation, Aiken-Rhett House Museum, Tour Pass Charleston – covers access to the best tours/attractions Food includes FIG, Rodney Scott BBQ, and Husk. Events include the Charleston Food & Wine Fest, the Southeastern Wildlife Expo, Spoleto USA, Piccolo Spoleto, and the Lowcountry Oyster Festival at Boone Hall. Upper King Street (above Marion Square) has a vibrant nightlife. White Point Park. Sullivan's Island's "Bench by the Road."
Latest posts by William Niocolas
(see all)