Summer is a great time to enhance personal abilities, gain experience, and learn new knowledge. There is a wide range of best summer camps for teens in Charleston, SC, including STEM, art, outdoor, and more. Whether you pick up the sleep-away, day, or overnight camps, get ready to grow, learn, have new experiences, and make friends.
Taking the best summer program may get complicated. Don't worry! We have put together 20 best summer camps for teens in Charleston, SC. Get your snack, sit, and scroll the text.
1. Susan Causey's School of Dance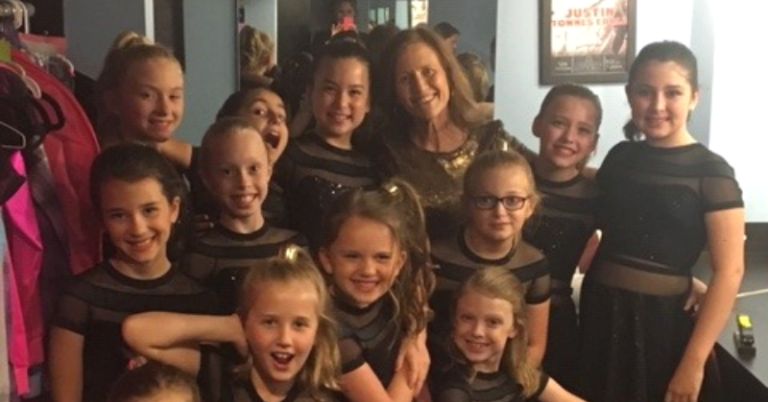 Are you into dance? Spend your time following the city's most significant summer dance program from Susan Causey's School of Dance. The school of dance has been experienced for more than 35 years. With its top-notch instructors, you will have a high-quality education in dance through a non-competitive, caring, and compassionate environment. Not only learn about the dance, but get ready to build your confidence, gracefulness, and self-esteem.
Besides mastering dancing skills, you are encouraged to present yourself as the ideal role model to others. Whether a beginner or an advanced dancer, the program provides proper alignments and techniques based on the participants' skills. The dance classes come with a customized group, such as hip hop, lyrical, tap, jazz, and pre-ballet. Feel free to choose the best class with no exceptions.
2. Ten Venture Camp
Held by Charleston County Park, Ten Venture Camp is open to all teenagers seeking inspiration, entertainment, and challenging programs. It is a great summer program to develop decision-making, social, and physical skills. Besides that, the participants can also improve their environmental awareness and self-confidence as well as promote plenty of fun.
All of the programs will be accompanied by high-qualified and passionate instructors. Of course, they are confident in bringing the participants to the next-level facilitation and instruction. Whether you pick stand-up paddle boarding, kayaking, group games, environmental education, lifeguarding, rock climbing, and mountain biking, the summer camp is really inviting for all teenagers of any background.
This exceptional summer camp is ideal for delivering supportive and positive summer sophistication for teenagers of all ages. Get ready to explore the outdoors and cultivate responsibility, leadership, and cooperation. Let's begin your exciting adventure by joining the city's most challenging summer experience.
3. Wild Blue Ropes' Summer Program
The Wild Blue Ropes summer camp is dedicated to all teenagers looking for exceptional outdoor activities. Located on James Island and some South Carolina areas, the summer program challenges the participants to build confidence, personality, and leadership. Whether you seek unique mental and physical challenges or explore the limit of outdoor recreation, the program is perfect for spending your summer time.
Through the multi-complex activities, the campers are free to gain their personal goals and learn how to solve problems. The well-trained and high-qualified trainers are ready, willing, and able to bring support, instruction, and demonstration.
This camp is really inviting if you are looking for the best summer program in James Island and Charleston. Get an opportunity to experience an exciting adventure, playtime, and outdoor recreation in one package.
4. iTEAMS Xtreme Summer Camp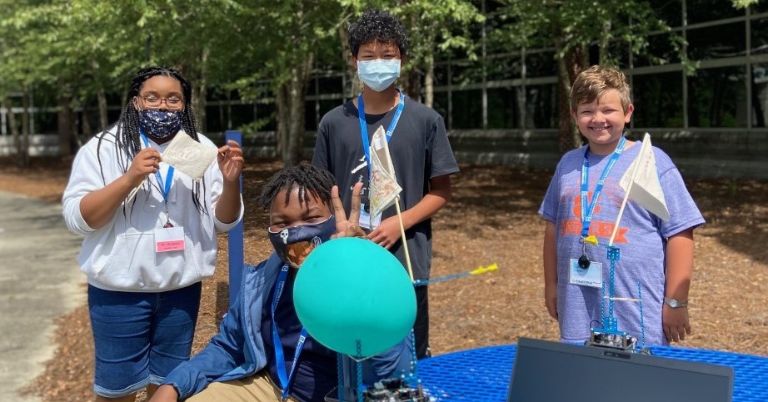 If you are crazy about the latest technology, just improve your skills through iTEAMS Xtreme camp. It is one of the best summer camps for teens in Charleston, SC. With its three leading tracks, you can sharpen your skills and knowledge about robotics and automation technology. Whether you want to enhance your computational thinking or build simple game design, this camp is available for teenagers of any grade around Charleston.
Get an opportunity to ignite your thinking and build up skills, including Smart Bots, Robotics, and Game Design. Choosing the Smart Bots class allows you to delve deep into automation technology and robotics. Take a Game Design concentration if you love making your own video game. The well-experienced instructors are at hand to bring the interactive learning course.
5. Therapeutic Summer Camp by Pattison's Academy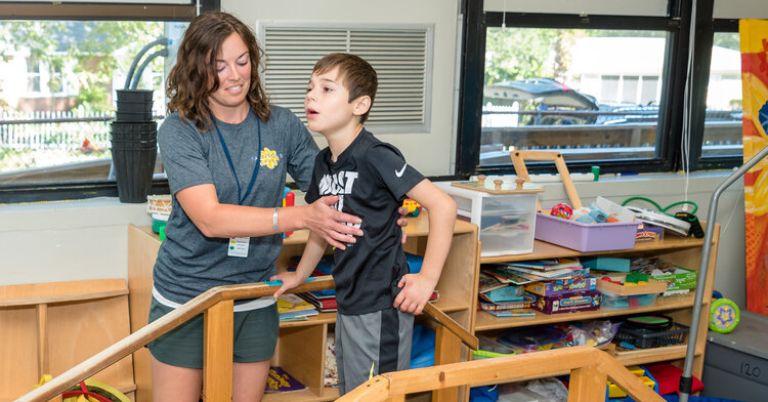 Pattison's Academy holds a special summer camp dedicated to teenagers with disabilities. The camp is open to campers aged 3 – 21 with severe or multiple disabilities. It is a great program for disabled participants with cultural, social, and physical enrichment. The camp comes with therapeutic programs bringing speech, mental, and physical therapy. Before running the camp, the host holds a pre-camp evaluation for all campers to identify their needs and the kind of therapy to do.
Hopefully, the summer camp will improve the campers' demonstrable and substantial life skills. The campers also develop their social skills through the summer camp experience. Get a taste of unrivaled daily activities like ice skating, field trips, scanning groceries, social excursion, exploring the outdoors, and more.
The extraordinary camp is committed to providing the possible experience for campers with disabilities. It is the only traditional summer camp bringing the disabled campers independent level skills.
6. Sol Surfers Summer Camp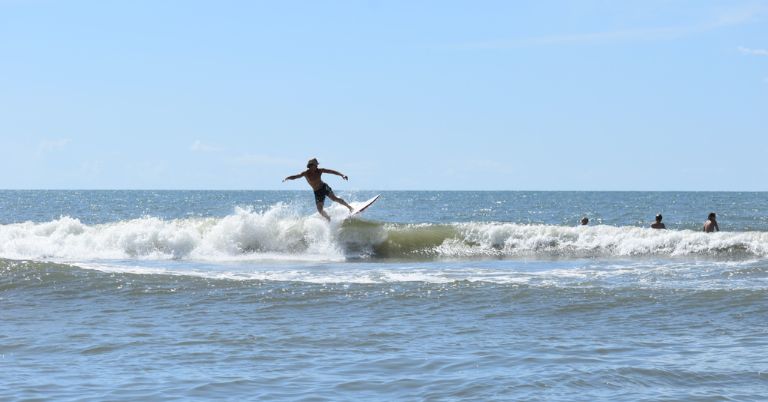 Summer brings a warm temperature to the Charleston water. It is a great time to join the best water summer camp for teens, Sol Surfers Camp. The 5-day summer camp is located at Folly Beach. Designed for participants ages 6 – 17, get ready to have an incomparable experience like no other. The course presents an ideal camper-trainer ratio of 5-to-1. Of course, the surfing course can run effectively and meet the campers' comfort level and abilities.
How about safety? Each camper is equipped with high-quality gear, including a T-Shirt, standardized surfing board, and more. The well-trained and skilled instructors are also ready to lead the surfing course. Through practical learning, the instructors introduce the campers to develop humility, confidence, and life skills.
With its safe and well-maintained environment, feel free to learn surfing to the next level. Get involved in the immersive surfing course dedicated to all teens in Charleston.
7. Nike Baseball Camp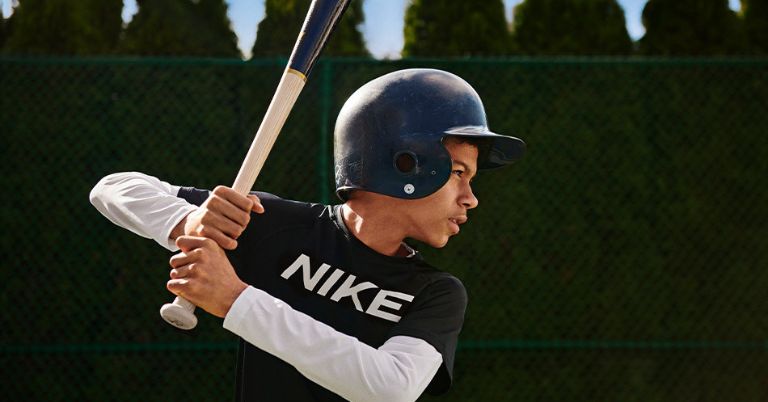 Charleston Southern University present the next-level baseball course for teenagers in North Charleston. Get an experience to have baseball exercises and drills like team play, base running, fielding, cover hitting, and others. Don't miss taking the opportunity if you want to enhance your skills, build confidence, and have a fun game.
The campers ages 8-14 are welcome to join the great baseball camp. The summer program is a great choice to improve your mental and physical aspects. The well-experienced coaching staffs are at their disposal to deliver professional instruction. The camper-to-coach ratio is low, so you are free to gain informational and practical learning material from the staff.
By joining this summer camp, you can get baseball kits like a player card, Gym sack, high-quality T-Shirt, and lanyard. Before playing on the ground, the campers are also briefed about personal goal setting.
8. The North Charleston after-school program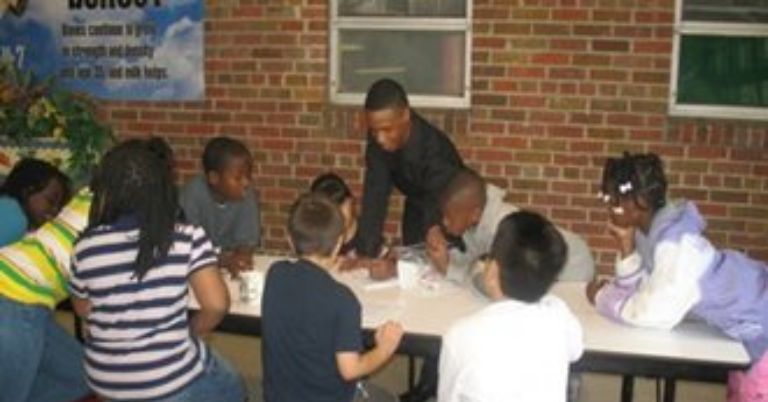 Hosted by North Charleston Recreation Department, the school program presents extensive teenage summer activities to the community. The program is dedicated to teens willing to promote their motivation and skills after school. With its high-quality guidance and supervision, you are free to gain recreational activities and academic enrichment under the wonderful program.
The after-school program brings life skills and valuable leadership to your life. Hopefully, at the end of the program, all participants can use their achievements in everyday decision-making and problem-solving processes.
The impact of the summer camp is to make the teens productive, active, and creative. The s program focuses on key components such as physical activity, socialization, responsibility, and commitment. The program provides a wide range of cultural arts like theatre, creative writing, dance, music, and visual art.
9. Summer Music Camp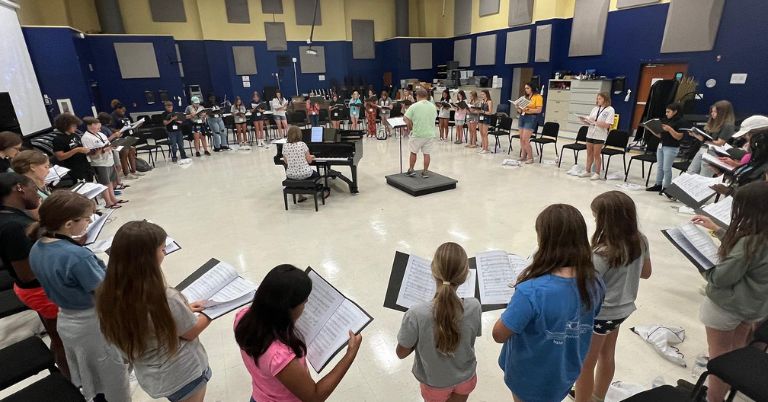 Horton School of Music sponsors the city's best summer music camp for teens in Charleston. It is an excellent opportunity to sharpen your musical skills. You can participate in various musical instruments like choral, piano, music theatre, orchestra, and band. Enjoy interactive learning like a sectional rehearsal, ensemble rehearsal, structured recreation, live entertainment, and social activities.
The experienced and leading music instructors are ready to provide a high-quality music experience and fun learning in one room. In the program conclusion, all the campers will have live performances which are open to the public. Therefore, your family, friends, and peers are free to enjoy the live concert. Feel free to show your skill off in front of your beloved ones.
10. Criminal Justice Camp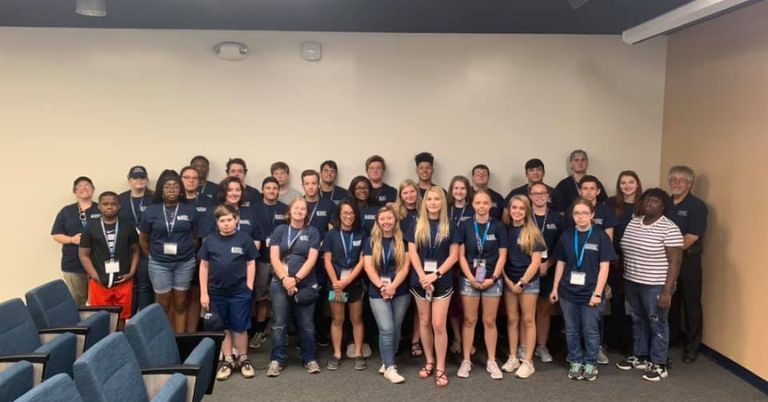 Are you interested in criminal justice? Charleston Southern University sponsors a criminal justice program. It is a perfect chance for teens who are looking for a great summer camp. By following the program, you have hands-on experience in justice.
Besides that, you are also encouraged to learn about prison, drone patrol, court proceedings, bomb investigation, and C.S.I techniques. If you act like detective Conan, don't miss taking the incredible summer camp. Get a taste of being the next justice enforcer. Joining the summer camp is the right step to building your career in criminal justice.
Whether you want to be a criminal justice student, professor, or law enforcement agent, participating in the program brings hands-on experience to your life. Led by notable speakers such as staff of the Fire Investigation Division, Sheriff's Departments, Medical Examiner's officers, Criminal Justice educators, and more, the camp should be on your list to spend your summertime.
---
---
11. Summer Sky Camp at Sky Zone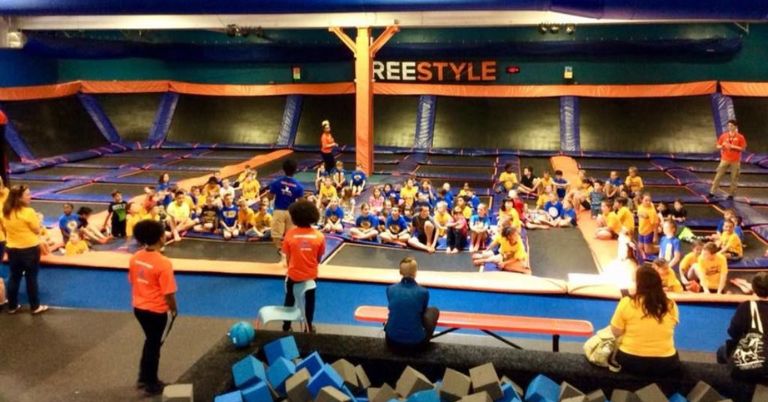 If you find one of the best summer camps for teens in Charleston, SC, let's join the Sky Camp. It belongs to the most enjoyable camp in the city. Following the Charleston County School District calendar, all campers are free to have excitement on work days and holy days.
The camp offers exciting activities, including STEM projects, LEGO building, GLOW jump, games, and unrivaled field trips. You are encouraged to level your life skills through activities, build connections, and promote leadership.
The well-experienced coaching staffs are always available to bring the summer camp to the next level. They lead the campers to experience incomparable summer activities for teens. Get ready to have happiness while gaining new skills in a safe and engaging environment.
12. SUP Safaris Camp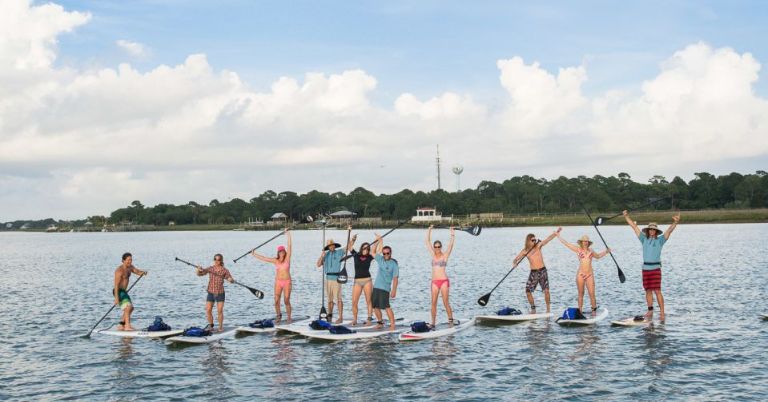 If you are looking for a challenging program in the summer, SUP Safaris Camp is open to all campers around the city. Take an opportunity to get in touch with Charleston water by taking an in-water summer program. All campers will take place at Folly Beach and experience interactive and practical learning about water sports.
The high-qualified instructors bring personalized learning to you. You can have a practical lesson from water safety to paddling techniques with a low instructor-to-campers ratio. Additional techniques like SUP etiquette, ocean, and wind condition are also up for learning. The program is designed for participants ages 10-16. Before enrolling on the program, you must be able to swim.
13. Summer Youth Theater Intensive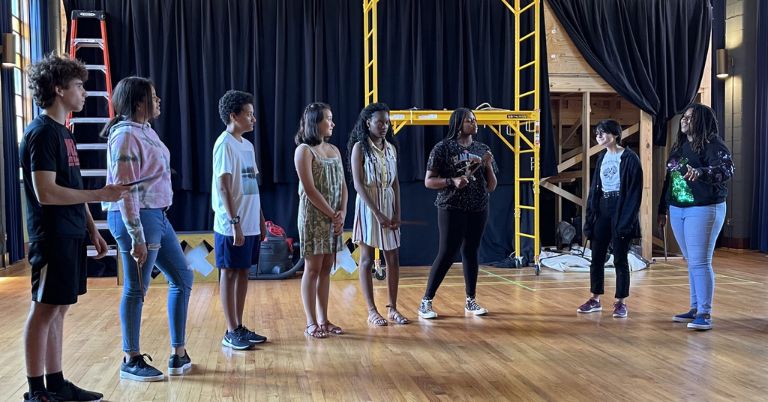 Sponsored by the Charleston Gaillard Center's Education and Community, the Youth Theater Intensive is open to teens ages 13-18 from all skills and backgrounds. The summer program runs for three weeks and allows all students to learn, rehearse, and also have a live performance at the end of the course.
Through the insensitive program, you are encouraged to gain critical skills, including staging, blocking, movement, motivation, characterization, and vocalization. The well-experienced technicians and designers are also ready to support the performance behind the stages and scenes. If you are into theater, the summer program is ideal to follow. Get ready to improve your performance skills while building connections.
14. Youth Jazz Orchestra Camp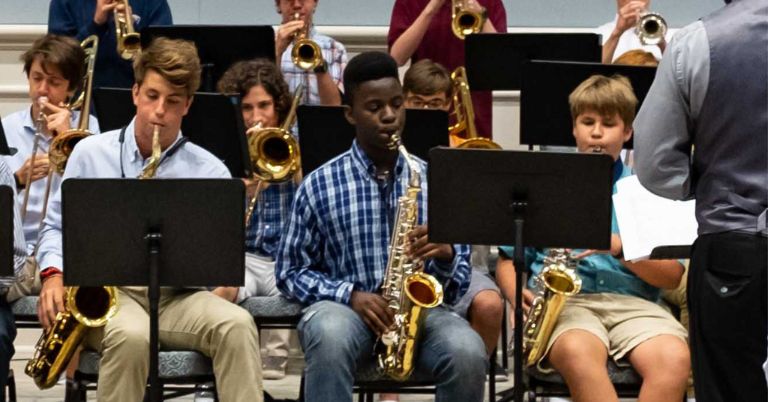 The teenage musical camp is a perfect summer program for teens looking for an exciting opportunity. The program offers immersive jazz learning led by local jazz legend, award-winning artists, ad Charlton Singleton. Feel free to improve your jazz techniques from the esteemed educators.
This jazz camp is an ideal environment to challenge yourself with the next-level musical experience. The program is welcoming if you delve deep into musical instruments like piano, bass, guitar, saxophones, or vocals. At the end of the course, you will have a live performance in front of the audience, including family, friends, and more.
15. Charleston Stage's Theatre School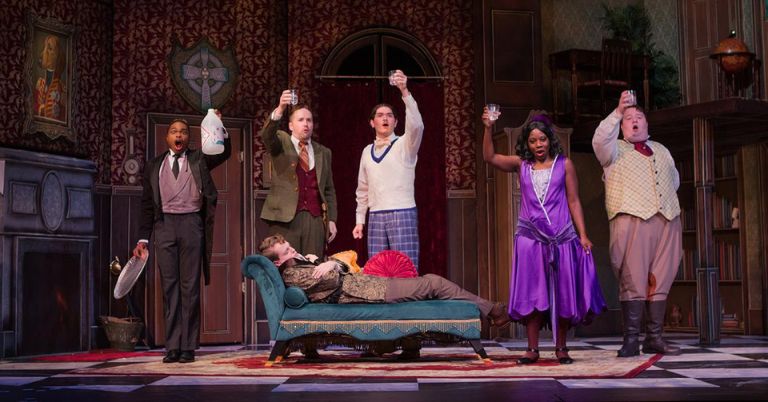 Charleston Stage belongs to the city's most significant and oldest art programs designed for teens. Led by the top-notch local art educators, including Sam Henderson and Rylee Coppel, the summer program brings the immersive theater course to your life. You can delve deep into the craft of acting and explore the performance stage discipline.
The program aims to enhance students' creative thinking skills for their future, whatever profession they choose. By joining the summer program, you are encouraged to develop acting, speaking, movement, and poise skills led by well-experienced educators. You can also explore more character development, improvisation, and notable actors' skills.
16. Youth Interior Design Forum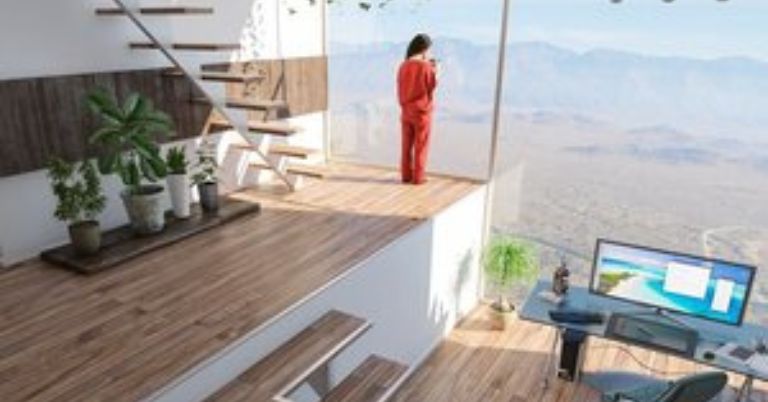 The interior design summer workshop is one of the best summer camps for teens in Charleston, SC. It is open to teens who are interested in basic interior design. Through the workshop, you can get an opportunity to have innovative and creative learning of interior design. You learn basic illustration and drawing skills, colors and light effects, and basic 2D and 3D concepts during the program.
Whether you explore perspective drawing, furniture selections, lighting design, graphic communication, concept development, or design process, well-experienced educators bring interactive learning to the class. At the end of the program, the students should make their portfolio of work.
18. Charleston Soccer Academy Day Camps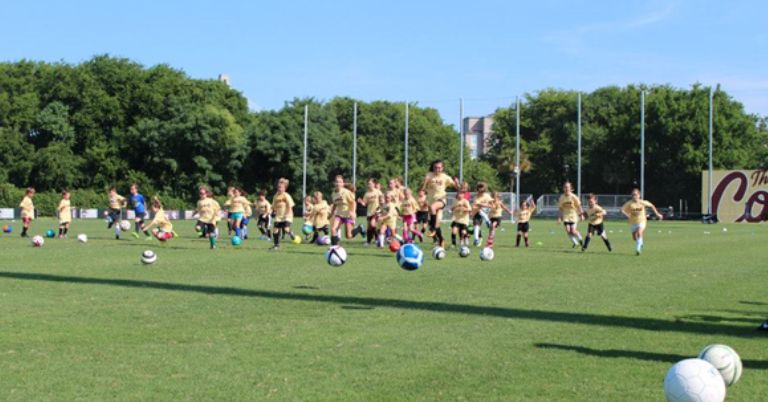 If you dream of becoming the next soccer star, the Charleston Soccer Academy is superb for teens developing their soccer skills. With its fun environment, you learn different techniques of the games. The qualified coaches are ready, willing, and able to deliver plenty of rehearsal repetitions. The program encourages the campers to challenge themselves to improve their abilities.
Each camper is grouped based on the ability and age to have practical training. Therefore, it is suitable for the camper's development. Get ready to have a fun summer program by elevating your soccer skills while promoting your health.
18. Charleston Camp Wonder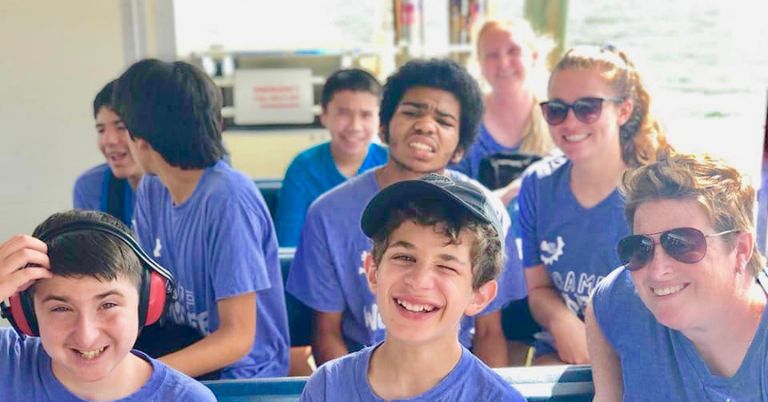 Camp wonder is dedicated to campers of all ages to create a community where children and teens learn new experiences, build friendships, and make long-lasting memories. Through an engaging and fun summer program, you have an opportunity to have a memorable summer camp in Charleston, SC.
The summer camp is also open to campers with autism or other developmental disabilities. The camp's goal is to fulfill the camper's needs by creating an interactive learning environment. With its 1:3 low instructors to camper ratio, well-qualified educators are ready to deliver a program based on each individual's need. At the camp's end, the campers can hopefully own skills in their real life.
19. In-School Chess Clubs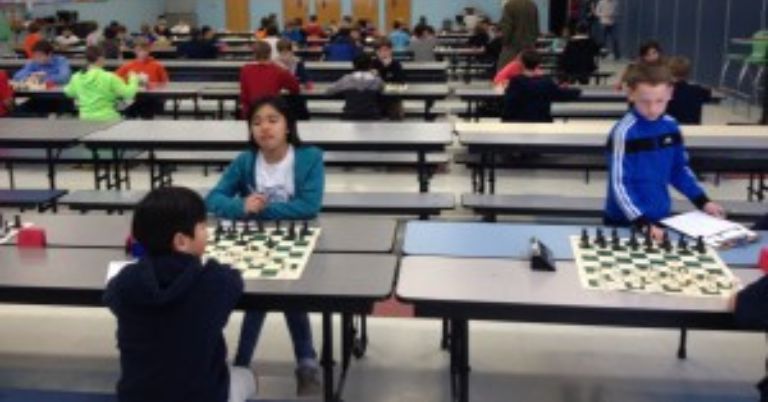 In-school Chess Clubs offer a big chance for teens in Charleston, SC, to enhance their skill levels. Get ready to improve your confidence-building skills, analytic visualization, positional evaluation, problem-solving, and critical thinking. The program brings a perfect opportunity to delve deep into chess techniques.
Led by the local chess experts owning a high rating from US Chess Federation, you will have interactive and immersive learning based on all skill levels and ages. You can spark interest and ignite the analogy to win every chess game through the program.
20. Nike Tennis Camp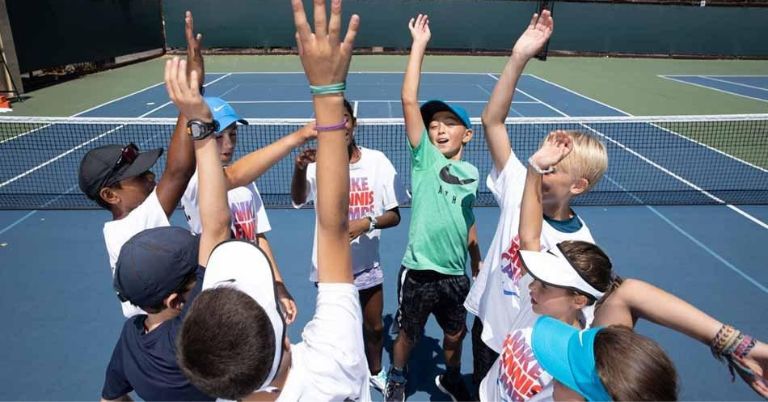 Held at Wild Dunes Resort, the Charleston Nike Tennis Camp is designed for teens to develop their tennis abilities. Get a taste of having a professional tennis coaching clinic at the world-class tennis courts. You can improve your skills this summer with its award-winning spot and beautiful location.
Coached by an experienced tennis professional, get ready to learn the fundamentals and improved skills of tennis. Through the program, all participants are also free to experience tournament training. The coaches deliver drilling and training based on the tournament level.
---
Latest Posts:
---
What is summer steam camp?
A STEAM camp is designed for campers looking for immersive and hands-on projects on Science, Technology, Engineering, Arts, and Math. Through the STEAM camp, the campers can ignite their critical thinking, promote creativity, and spark collaboration through student-based learning.
Why summer camp is the best?
Summer camp is a perfect choice for learning new experiences, developing social skills, and making friends. It also builds socialization, personality and leadership for the development and growth.
How long is a summer camp?
The summer camps tend to be 2-4 weeks. However, there are longer or shorter camping sessions based on the ages. The camp duration for kids may have shorter than the camps for teens.
Latest posts by Rivan Tungadi
(see all)