Family picture without a special teenage sibling photo seems incomplete. Especially if you live with many siblings, you have to capture the moment that is sometimes only once in a lifetime. Taking an easy teenage sibling picture might be tricky but if you enjoy every step, you can get the best result.
The key to having a good result is just posing naturally. Also have a comfortable outfit too, so your body can stand up or sit down easily without having to worry about your outfit. Check out our recommendation pose below.
1. Three Musketeers
If your house is full of brothers that you often fight together, in the photo you all should be good boys. It is not hard to pose as good boys as long as you show your generous smiles. Let your youngest sibling in the center, so the composition will be good in the picture.
2. On the fence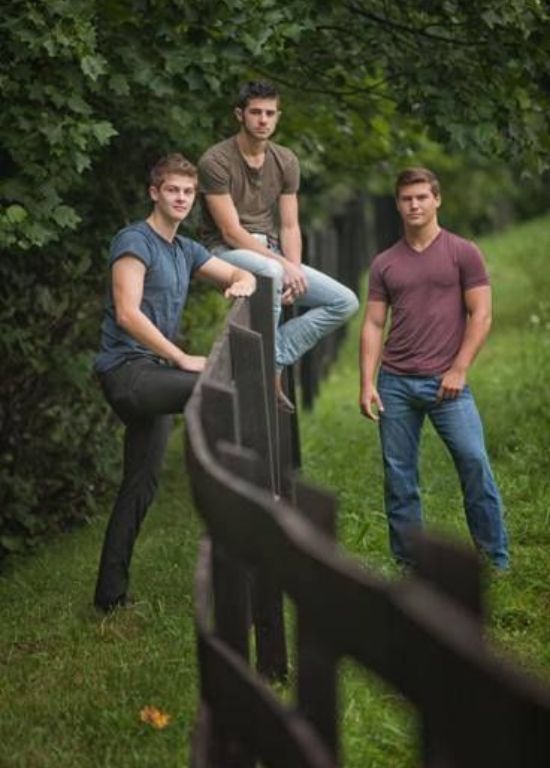 Posing on the fence of your backyard is a good idea. This is a super easy teenage sibling photo pose. One of you can sit on the fence and the rest can stand up around it. Show your smile and best pose, so the photographer can take a shot easily. The framing from the fence will make the photo look cool.
3. Fine studio
If your parents decided to go to a photo studio, you can take a breath easily because you don't have to think about the pose for a teenage sibling photo. You just have to follow the instructions from the photographer because usually they already understand that teenagers like something simple and effortless. Also, this black and white effect gives different results for the photo. Classic!
4. Hug your brother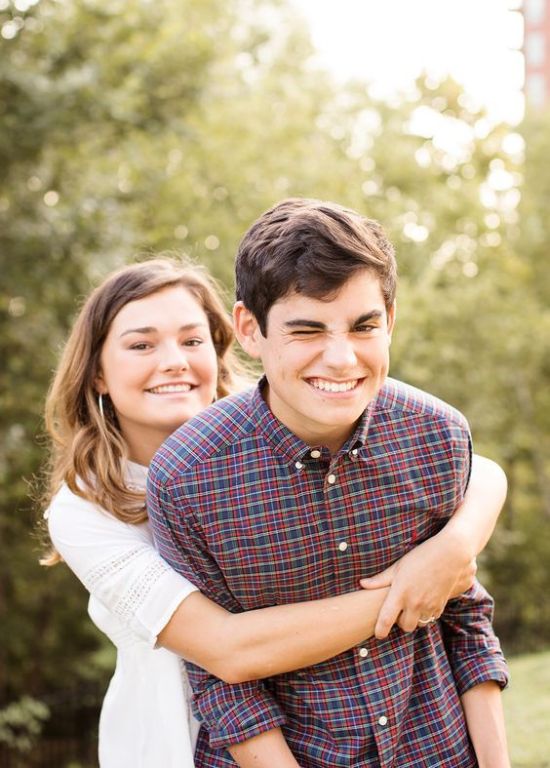 You can hug your partner in crime as a pose to show people how big your love is to each other. Don't forget to smile widely to describe that you are having fun while taking a shot. Your parents must be proud of you because the result will be that good and worth to hang on the wall.
5. The sweetest smile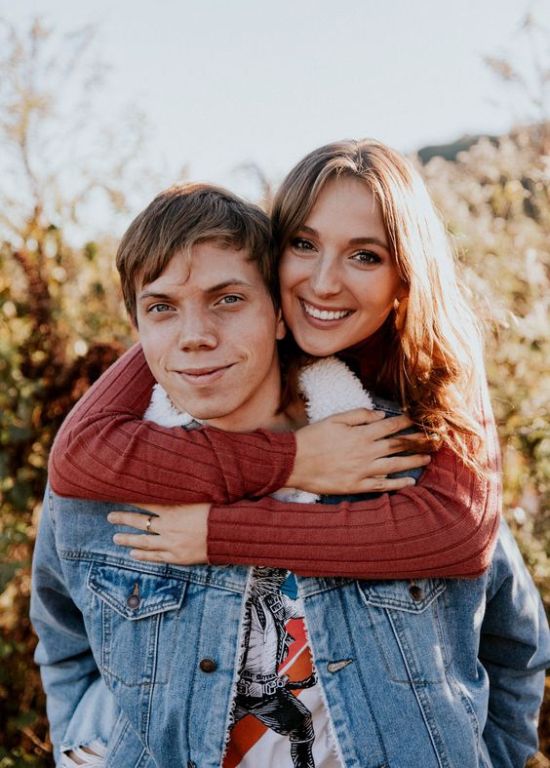 Having a sweet sister is such a blessing. So, let her hug you from the back and show how she cares for you through the picture. The sweetest smile like you see in this photo is heartwarming. Also, the tone color from fall season will complete the beauty of this pose.
6. Hiding together
A fun pose idea like this between your siblings is easy to copy. Just hide on the wall and let you show your heads like this one. Don't forget to smile as if you play hide and seek. It is effortless, fun and can be taken in one shot.
7. Black and white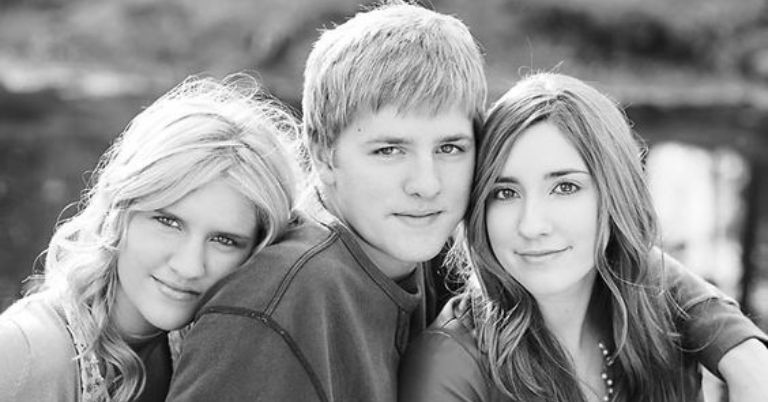 Stunning effect although when you look closely, the pose is very simple and easy to do. You just have to sit down together with your siblings. If you have one brother between two sisters, or one sister between two brothers, let him/her sit in the middle. Have a small smile, look at the camera and done!
8. Three girls in white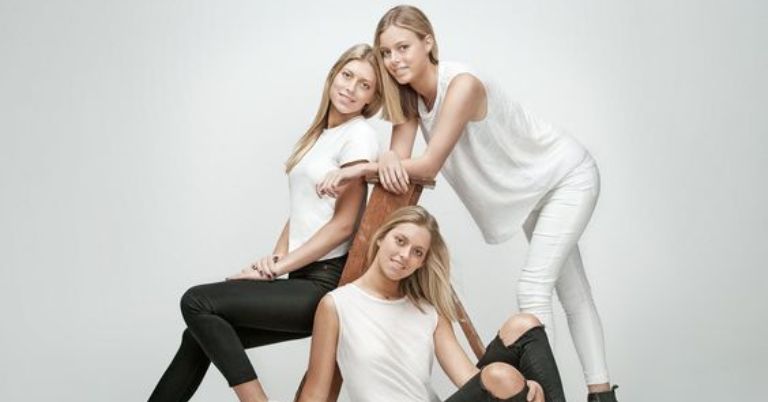 Sisters usually love to take photos. So, doing a sibling photo in a studio is not a problem. They can straightly pose as they want and dress up in the same tone color. It will be easier for the photographer to take a shot. Although the property is not that many, the result is still great!
9. Piggy back your siblings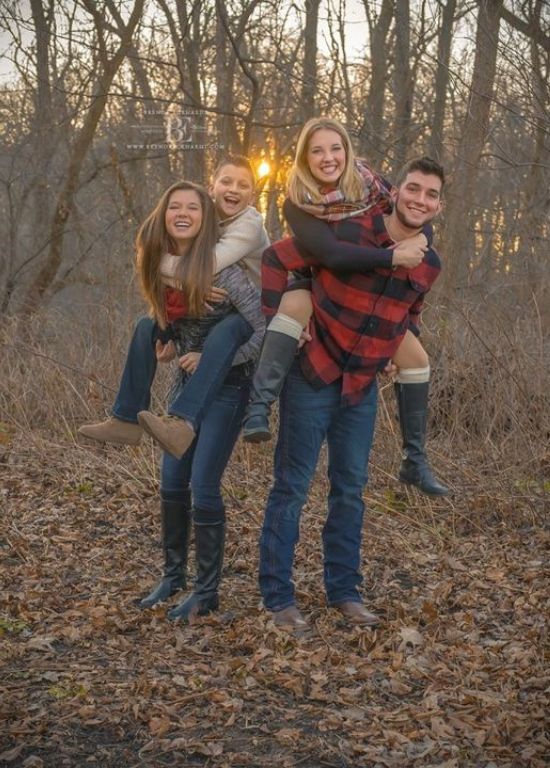 A vacation can be used as the moment for taking a teenage sibling photo. Since the vibe already matches the theme. Piggy back your siblings and show how fun your vacation is will be a memorable teenage sibling photo ever! Great to try for you who plan to go vacation next summer.
10. Hug each other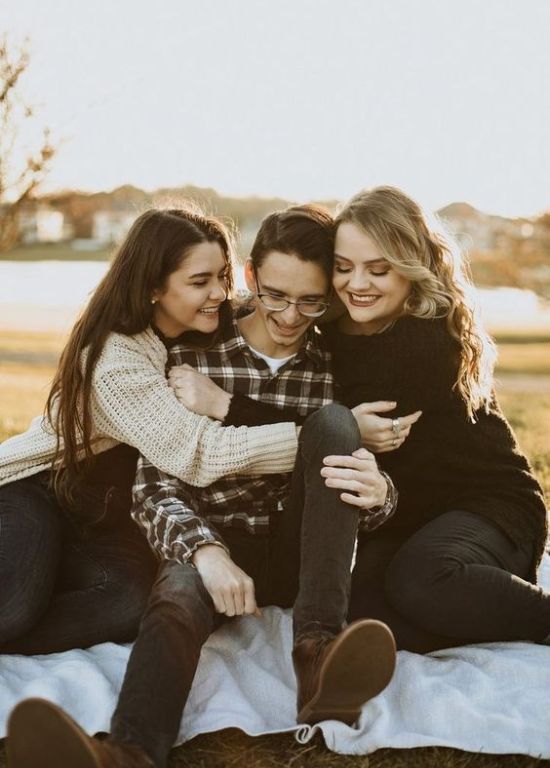 Hug your little bro to show how you care for him that much and how he means to you. Sitting down together and no need to look at the camera so the pose can be seen naturally. It is very easy to do and fits for you who don't like to see directly to the camera.
---
---
11. Sepia tone color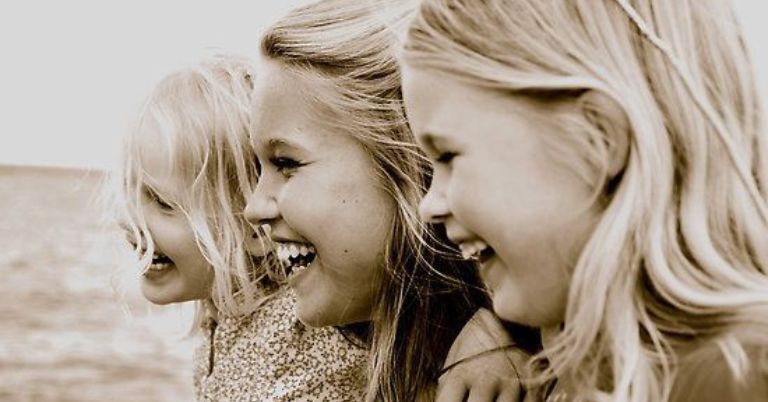 Very aesthetic and stunning sibling photo idea! It is taken from the side. Although the pose is only showing your wide smiles together with your sister, the tone effect gives a different vibe. It is really worth displaying in the living room.
12. Bring up your lil bro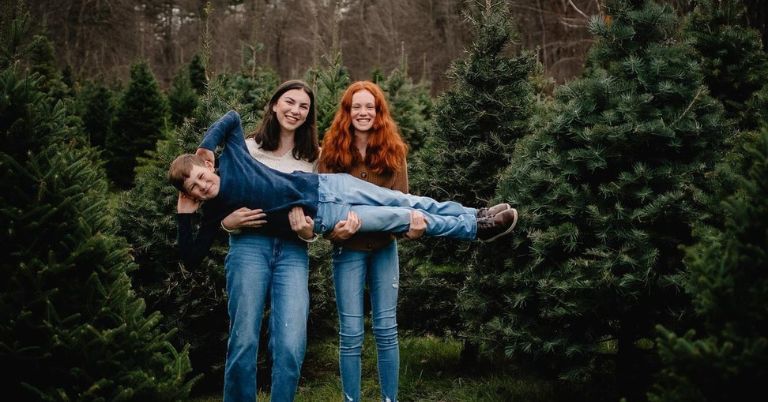 Cute pose by bringing up your little brother as part of the pose. Since it is taken outdoors, the background is naturally pretty too. Very worth trying and we guarantee the result will be good and memorable as you all grow up later. Your parents must be miss the old you in the future.
13. The Sisters
Having pretty sisters want you to show the world about how lucky you are living around them. A simple pose like this can be done by all people. You just have to dress up in the same tone color, put a simple make up, sit on the front or stand on the back, and smile!
14. Among the big brothers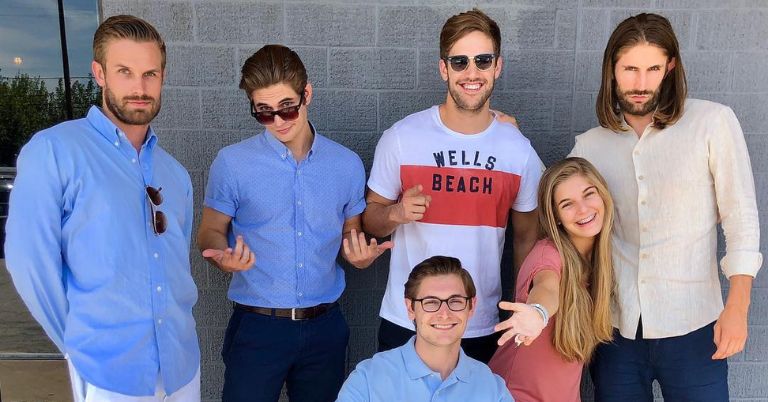 Is it like a blessing or curse if you have many brothers like this? It must be a blessing, right? Because you can have fun and be silly together when taking a sibling photo with them. You can be the prettiest among the handsome boys. Also, they must care for you the most since you are the only one sister for them.
15. Sister and brother
Cute and adorable teenage sibling photo ideas. Having a big family doesn't stop your parents from bringing all of you to the photo studio to capture this golden moment. The photographer must be amazed that your real squad is huge.
16. Adorable sister
No need to smile, no fierce expression, just be who you are with your sister when both of you look at the camera. It really works especially if you have pretty eyes. You can take a sibling photo idea like this without too many poses required.
17. In the car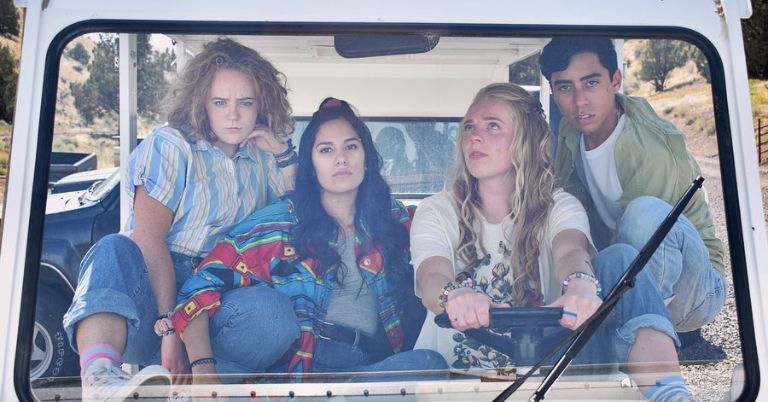 Posing in the car is cool and unique. It is one of a kind teenage sibling photo that you can have and display it in your room. You don't have to make a silly expression, just pretend to not look at the camera or focusing on your car only as if you just take a long ride.
18. Fashionable family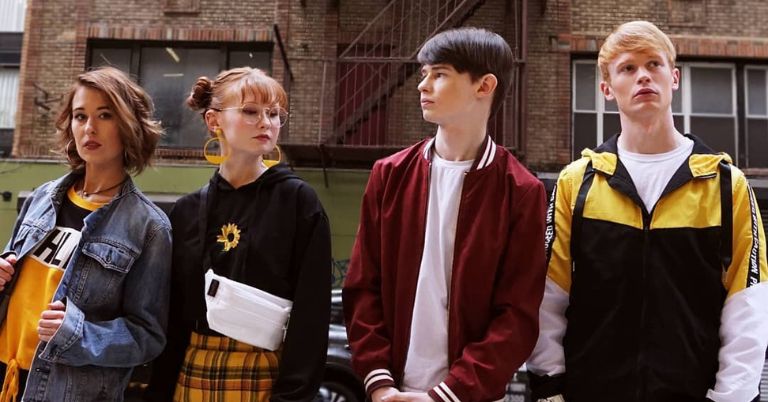 Look how these siblings dress up. You can have this pose too easily by asking your siblings to dress up based on their personality. Try to not look at the camera or if you want to look at the camera, just give a fierce pose. It must be cool!
19. In the car park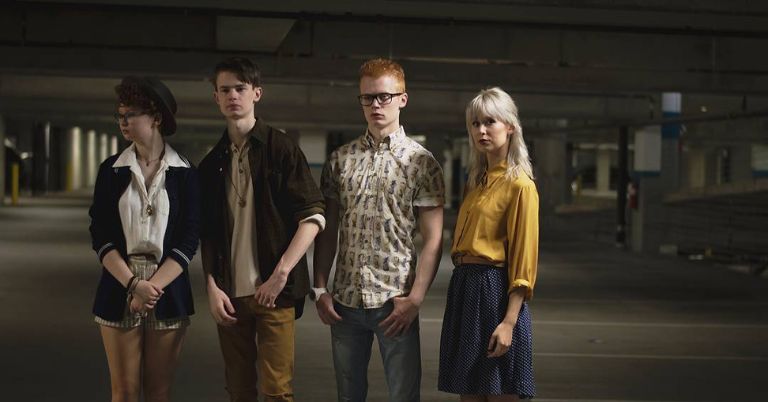 When some people take a sibling photo in a photo studio or beautiful place, you can steal this idea by taking a shot in a car park. The dark background gives a beautiful contrast for your photo. You can dress up in colorful or bright outfits.
20. Bro and sis
When you and your brother have a formal occasion, you can use your time to take a sibling photoshoot. You can pose like this one since it is effortless and your brother must agree to do it. Taking one or two shots will be a great idea.
Conclusion
So, isn't it easy to have teenage sibling photos? Those ideas above can be your reference to get the best result.
---
Latest Post:
---
FAQ (Frequently Asked Question)
How can I take pictures of my sister?
By taking your sister to the photo studio or vacation. Then you can take good pictures of your sister. Let your sister pose naturally and freely based on her favorite pose.
How do you take good sibling pictures?
You can stand up or sit down, hug each other and smile. It is the easiest way to take a good sibling picture. Pretending to not look at the camera is also a good idea.
What should you not do in family pictures?
Posing a sad expression or hugging your siblings too tight because it will make them not comfortable at all. Just smile naturally and hug your siblings normally.
What makes a good family picture?
A natural pose, the same tone color and balanced composition make a good family picture. For instance, you can get a black and white or sepia effect to give different results for a family picture.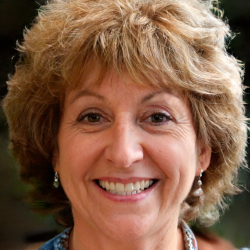 Latest posts by Suzy Prichard
(see all)