There are various overnight and summer day camps for teens in Atlanta, so you can choose the one that works best for your teens. It can be hard to choose the right summer camp for your teens. Parents looking for campsites for their teens should think about many things. They should think about the level of education, the cost, the environment, and much more.
We've made a list of the 20 best summer camps for teens in Atlanta to help you find the right one for your teens. We can help you find the best summer camps for teens in Atlanta to keep their minds from going blank in the middle of the summer or a sports camp to help them get some energy out.
1. Camp Southern Ground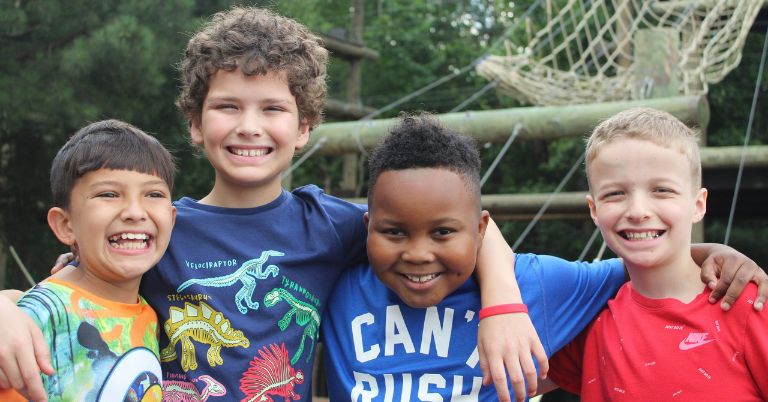 The first idea from the best summer camps for teens in Atlanta is Southern Ground Camp. Good things grow at Camp Southern Ground. People try to teach campers about being kind, being part of a group, and respecting differences. At CSG, different is just different, not better or worse.
The campers will grow, harvest, and eat food from the organic garden from the first day. Teenagers will learn fun life skills like riding a bike, swimming, cooking, shooting an arrow, and more. Teens will get dirty eating s'mores around the campfire, making projects in the art and STEM classes, and pushing themselves out of their comfort zones on the unique 1200-foot zip line and multi-level ropes course.
2. Camp Juliette Low
Camp Juliette Low celebrates being outside and having fun with activities like archery, horseback riding, canoeing, rock climbing, building fires, and hiking. At CJL camps, teenagers live in platform tents, where they can enjoy the outdoors, gain confidence, and make friends they will keep for life.
Counselors ensure that girls have a safe, caring, and welcoming place to grow and thrive. Girls ages 8 to 15 can choose from one-week, two-week, or shorter sessions. From June 5 to July 30, there are sessions.
3. Club SciKidz
Choosing the right summer camp for teens is hard when there are so many to choose from. With Club SciKidz's fun, safe, and scientific camps, your teens will learn new STEM skills with other teens interested in the same things and beg to return.
Their science programs for teens are made to meet their needs. Lessons in life, earth, and physical science that have been well-researched help students learn through observation, measurement, naming of properties, and experiments. Science teachers do a lot of research on each unit with the help of teachers and teens. The result is lessons that students like and from which they learn.
4. In the City Camps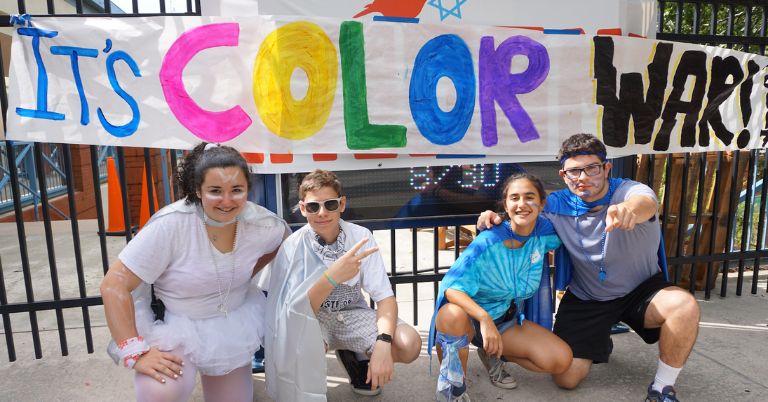 ITC is where teens and tweens make friends that will last a lifetime, make memories, go on adventures, face their fears, and, for many, fall in love with Judaism. At Teens Camp (grades K–5), campers can pick from various activities daily, including basketball, magic, water park play, painting, dancing, hockey, cooking, nature, soccer, talent shows, and much more.
In cooperation with The Weber School, Tween Academy Camps (entrance 6th–8th) are a professional way for middle teens to explore areas of interest (from sports to arts to innovation) in a state-of-the-art high school with great athletic facilities.
5. Camp GGC Tec
Georgia Gwinnett College is now taking applications for Tech Camp, which will be held for the fourth time this year. Teens in this summer enrichment program can learn about careers in computing, make their games and mobile apps, and build robots during a week of hands-on, experience-based learning about the future of computing. The program encourages creative thinking and finding solutions to problems.
Teens will use GameSalad and App Inventor to make terrific games for any cell phone or tablet. Teens will also build their robots with the popular LEGO Mindstorms. They will use their technologies to make games, mash-ups of music, and animations. They will also meet new people and get a feel for what college is like.
6. CDC Museum Disease Detective Camp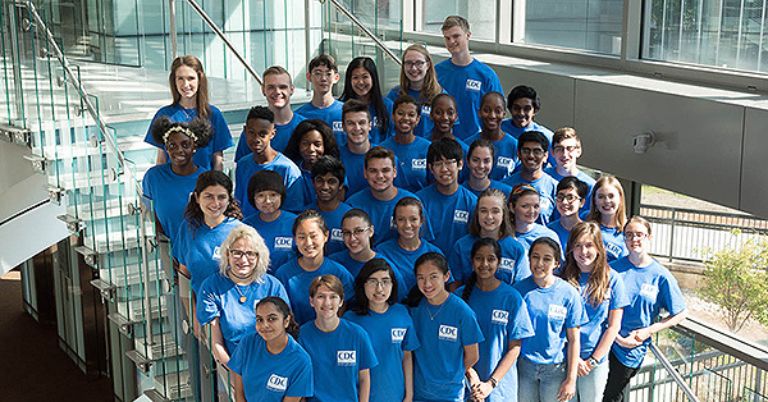 At the CDC Museum Disease Detective Camp, people learn about the basics of what the CDC does: public health and epidemiology. Public health is a big field with many ways to keep a group of people healthy. It provides research, data collection, data analysis, and teaching teens about health, among other things. The systematic study of diseases in groups of people is called epidemiology. It is one of the sciences used by the CDC to help improve public health.
This exciting program is excellent for students interested in public health because it deeply takes them into topics like epidemiology, environmental health, emergency planning, public health law, and global health. Teens will use their knowledge to solve disease outbreak case studies.
7. Athena Music and Leadership Camp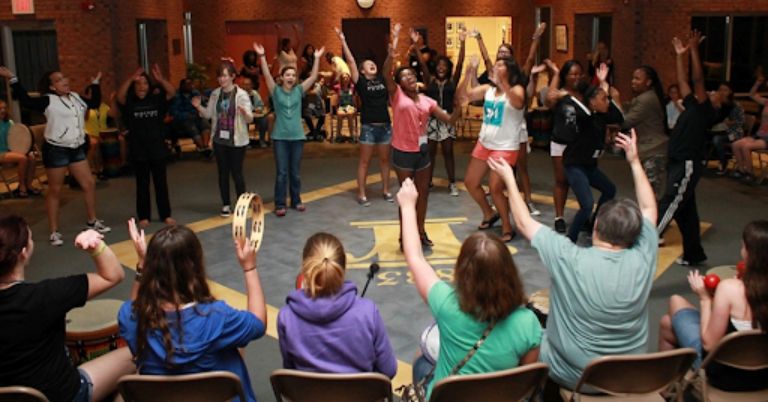 Teens playing brass, woodwind, or percussion instruments can participate in this summer camp. All 6th graders-to-be who have played for at least a year are welcome to come. The Athena Music and Leadership Camp is the first camp for girls in middle and high school to offer a five-day music camp that also focuses on leadership and teamwork. It started in 2008.
Athena helps teens improve at music in three main ways: focusing on performance basics, understanding theory, and appreciating music. This week-long camp helps students gain confidence and learn how to be good leaders through music and performance. Teens will learn about careers in music performance and music education from professional musicians and performers.
8. The Galloway School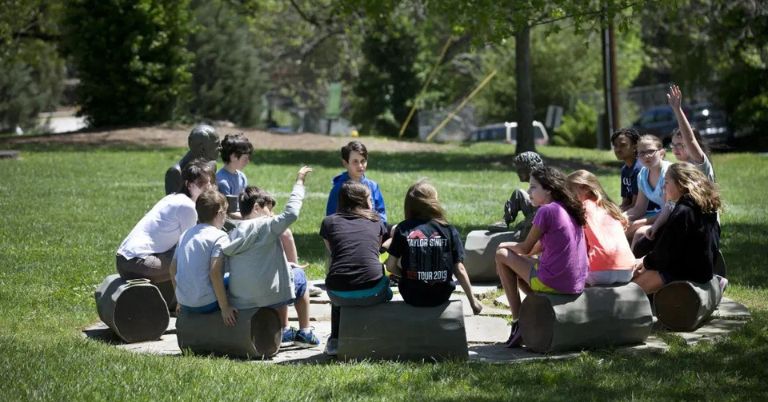 The Galloway School is where summer fun begins. From June 6 to July 29, teens in the 12th grade can choose from camps focusing on art, academics, science, technology, enrichment, and more. There are half-day and full-day options, and it is in Chastain Park.
Summer programs at the Galloway School give students many different things to do. These programs are open to both Galloway and non-Galloway students. The programs are run by good teachers from the area and The Galloway School. Teenagers can find out about a new theme every week. Each theme includes hands-on games, art projects, indoor and outdoor play, and activities about the theme. Camp Galloway is run by faculty, staff, and students from Galloway all week long.
9. Steve & Kate's Camp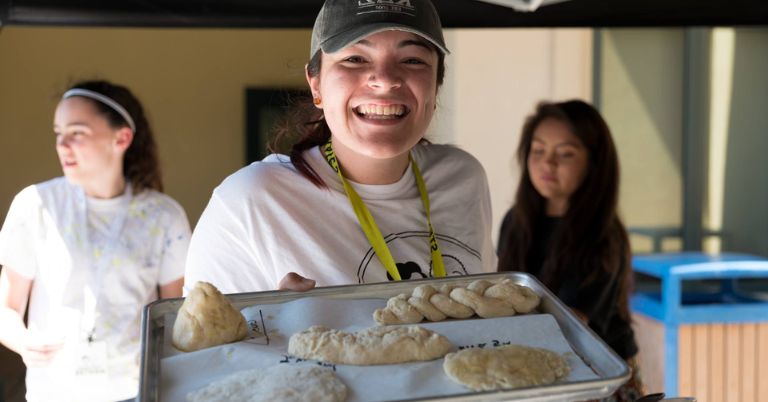 Since 1980, Steve & Kate's Camp has given teens the power to choose how they learn. Kids and teenagers ages 4 to 12 can choose from real-time activities like sewing, coding, making movies, playing sports, and more. Teenagers learn to trust their judgment as they try, fail, and try again on their own. This gives them the skills and confidence they need to deal with the challenges of a world that is always changing.
Families can buy any number of days and use them whenever they want. They don't have to make weekly reservations. Or, you can buy a summer pass that is good for the whole summer. No matter what, any passes that were not used will be automatically refunded at the end of the summer.
10. Breakthrough Basketball Skill Development Camp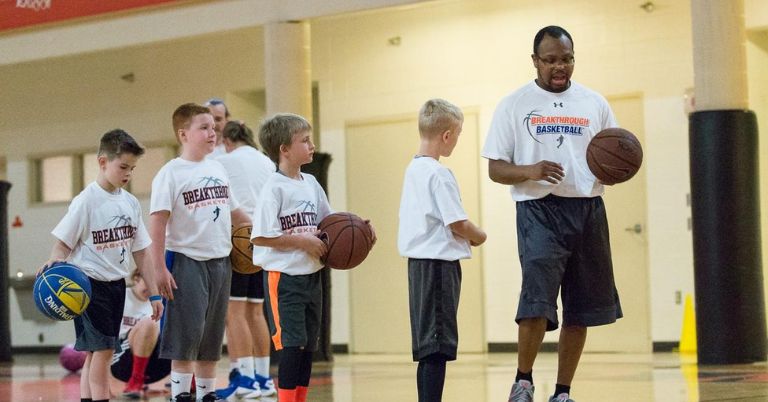 Breakthrough Basketball runs high-quality, drill-based camps for teens that focus not only on improving their skills on the court but also on building their character and self-confidence off of it. These camps will help teen athletes improve their minds and boost their confidence to play more aggressively and better.
The camps will make learning fun and focused in a way that can't be beat. Satisfaction surveys give the coaches an average score of 9.1 out of 10 points, which shows how much they care. Teenagers will find camps for players of all ages, skill levels, and positions that will help them get better at shooting, handling the ball, making decisions, being aggressive, footwork, being a leader, and more.
---
---
11. Game Camp Nation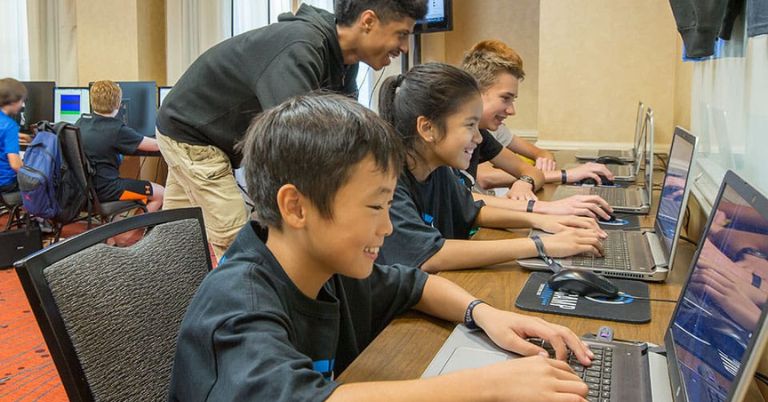 Game Camp is where teens ages 10 to 18 can learn how to make video games through day camps, overnight camps, remote learning, and one-on-one lessons. Instructors are humble, friendly experts in their field who put their students' needs first to make learning fun. Teenagers can make friends and learn in the way best for them because Game Camp groups are small.
Graphic Art, Game Design, Programming, Leadership, and Electives are all courses. Hands-on projects make teens curious and give them a sense of accomplishment, which helps them move faster from being shy to independent. Teenagers can use their love of video games to learn job skills, build confidence, and meet new people. Creativity, critical thinking, and the ability to talk to and work with others are all important.
12. The Young Chefs Academy
The Young Chefs Academy, which has three locations in the metro Atlanta area (in Marietta, North Druid Hills, and Sandy Springs), is helping teens learn how to cook this summer. Teens will learn how to chop safely, dice, and slice while making everything from homemade gelato and pasta to Hawaiian BBQ Chicken Skewers.
Each place has a different menu and different things to do. Some camps are for younger teens, while others are for older teens with more experience (ages 11 and up). The Sr. Chefs classes would be a good fit for most kids in middle school. "Summer Road Trip," "Global Gastronomy," and "Candy Bar Enterprise" are just some of the sessions.
13. Odyssey Atlanta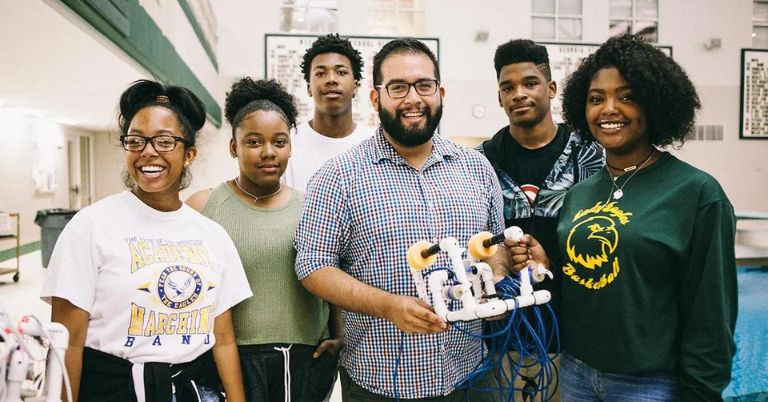 The Odyssey summer program is different from most others because it is a a special kind of program. The six-week program helps teens learn more about science, technology, art, engineering, and math by working with them on these subjects. The program teaches teens about essential things like the ocean's ecosystem, civic government, and cultural issues like equality. The curriculum also includes weekly field trips to historical museums, aquariums, and film studios.
It is available to teens in underprivileged communities from first grade through their senior year of high school, and families can sign up for a modest cost. The rest of the tuition is paid for by donors so that all students can participate in the program, no matter how much money they have.
14. Safari Camp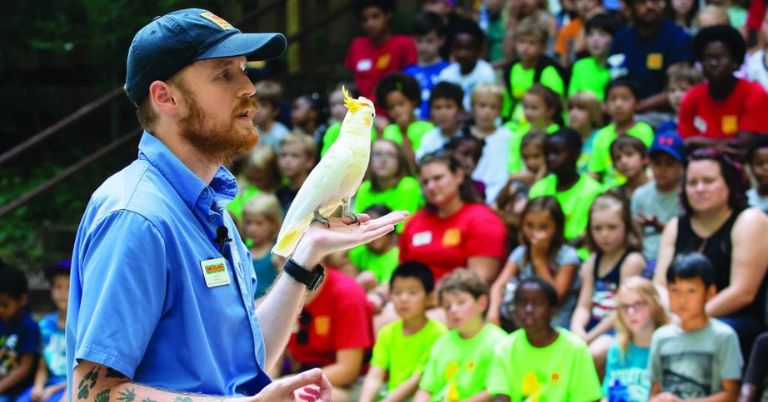 Teens who love animals will enjoy Zoo Atlanta's Safari Camp. Teenagers can learn about zoology, caring for animals, protecting their habitats, and veterinary care. Teens work on STEM projects, do hands-on learning, and even see animals up close.
Those who want to explore the zoo can go for walks in the nearby parks and do team-building activities. Each week has a a particular theme and set of activities, so teens who go for a week or the whole summer will have a great time and learn something new every day. There are camps for three specific age groups. All Junior Rangers, ages 5 to 7, 8 to 11, and Quest, ages 12 to 14, can go camping. People who are already members of the zoo can get discounts on the camps.
15. Camp Twin Lakes
Teenagers ages 7 to 17 can have a great summer at Camp Twin Lakes. Teens with different skills and needs can all have a worthwhile summer. Teens can spend the summer outdoors doing fun things like horseback riding, stargazing, ziplining, swimming, hiking trails, and making friends with other campers, whom they will keep in touch with for life.
During the multiple weekly sessions, teens can take part in hands-on activities and go on adventures outside. Teens with special needs or other accommodations can spend a week at Camp Twin Lakes. Both camps are fully accessible, with unique spaces like a treehouse that can be reached by wheelchair. The government pays about 70% of camp costs to make it easier for low-income families to send their teens to camp.
16. Lake Allatoona YMCA
The traditional overnight camp at Lake Allatoona has a lot of fun things for teenagers to do outside during the summer. Tubing, archery, waterskiing, kayaking, theater courses, STEAM, and other camp activities are all part of the Pathfinder program.
The Watersports program offers more advanced specialty camps for students in the 7th and 8th grades. It focuses on fun and exciting things to do, such as wakeboarding, kneeboarding, and waterskiing. The Trailblazers program is about spending the night outdoors and camping. In the Navigators program, campers work on a project that helps them learn about leadership. This project is based on leadership skills. Teens as young as first grade can attend summer camps, which have sessions throughout the summer.
17. Ramah Darom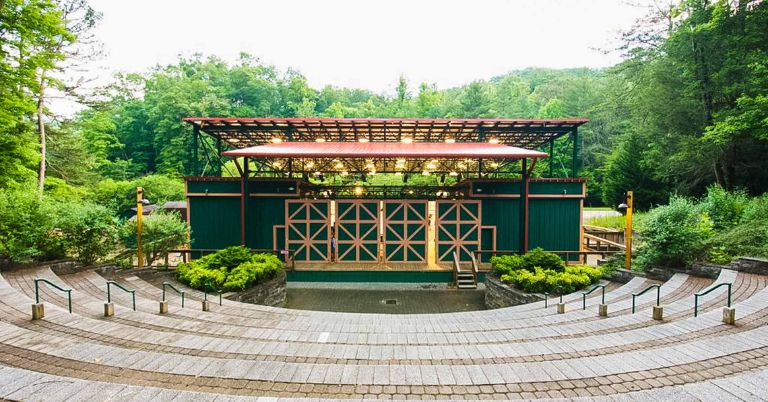 Jewish teens in the 2nd grade can stay overnight at Camp Ramah Darom and have a great time. With sessions lasting from 5 nights to 8 weeks for older tweens and teens, everyone has a chance to have a great summer.
Rock climbing, athletics, treks, music classes, water sports, and art are available at the camp. Teenagers also spend the summer learning about Jewish traditions, getting to know each other better, and celebrating Shabbat. Families who need help can get help in the form of financial aid and scholarships. Sessions go on all summer, so there is a lot of time to come and play. Teens are surrounded by nature at the campus, which is in the Blue Ridge Mountains.
18. GameBreaker Lacrosse Camps
In the GameBreaker Lacrosse Camps, teens will learn from the best coaches and players in the game today and become better lacrosse players. The goal is to help teens keep getting better, no matter their skill level, by giving them good coaching and playing against each other.
The coaching staff is an essential part of the GameBreaker lacrosse camp. The camp directors are the best coaches and players in the world. They know everything there is to know about the game. GameBreaker campers will have an excellent time better handling sticks, shooting, and defending, among other skills. The GameBreaker Lacrosse Camps were made so teens could work hard and improve in a fun and encouraging environment.
19. Circus Camp
The first idea from the best summer camps for teens in Atlanta is Circus Camp. Teenagers can go to Circus Camp in Dekalb County for something unusual. If a teen has been interested in aerial sports, this is a great chance to learn about them quickly. Teens learn everything they need to know while having fun with their friends and getting exercise. In a friendly, non-competitive environment, there are also fun theater workshops, creative and performing arts lessons, and aerial sports.
From the end of June to the end of July, Circus Camp runs every day from 10 am to 3:30 pm. Circus Camp is for tweens and teens ages 5 to 17. Your teens can keep learning after camp because they can take aerial classes during school.
20. Emagination Tech Camp
Teens ages 13 to 17 learn to code using Java, one of the most popular dynamic programming languages. In this two-week course, teens will learn the basics of programming and how to use Java code to build various apps. Campers who haven't been to camp can learn the basics before moving on to more complicated ideas.
In addition to learning how to code, the coding camp is set up so campers can work together and learn about how teams work in the real world. Campers share their finished apps to get feedback, test them, and find bugs. Dodge ball, Capture the Flag, and Ultimate Frisbee is all games. And nothing says "summer camp" like swimming, which most places offer. Emagination Tech Camps for ages 8 to 17 offer more than 20 tech courses in Digital Arts, Engineering, Game Design, and Coding.
---
Latest Posts:
---
Why is summer camp the best?
Teens enjoy taking a break from school during the summer. Teens can build their character, self-confidence, and other social skills at a summer camp while doing fun and entertaining things. Traditional schools reward growth in reading, writing, and math, but social skills, communication skills, and teamwork often get left behind. From the benefits above, teens should choose one of the best summer camps for teens in Atlanta.
Which summer camp agency is best?
Some of the best international summer camp agencies are Americamp, Camp America, InterExchange, Camp Leaders, BUNAC, CCUSA, Wild Packs, and USA Summer Camp.
What Happens at Summer Camp?
Camp is an excellent way for teens to learn more about themselves and to learn new skills. It can also help keep traditions alive, which are essential to many cultures. Here are some of the good things about summer camp. One of them is learning how to be a good leader. Another is the creation of traditions and rituals and developing life skills like leadership, life, and emotional intelligence.
How long are most sleepaway camps?
Most summer camp sessions fall into three groups based on how long they last: Short Sessions: Summer camp sessions that last one or two weeks. Mid-length sessions last between 3 and 5 weeks. Full Summer Sessions – 6+ weeks. Camps in the Northeast with the same campers for the summer usually offer full sessions. Some last up to 10 weeks, but most last between 7 and 8 weeks.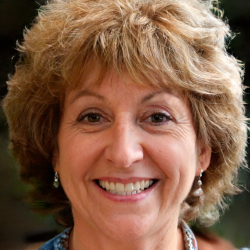 Latest posts by Suzy Prichard
(see all)