Rich in culture and fun, there's something extremely special about the city of Seattle.
Not only is it an excellent destination spot for family vacations with teenagers, but it also has many different and inclusive activities for people to enjoy including chocolate walking tours and visiting museums.
From touring the lush forests of the city to grabbing a to-go drink from the first-ever Starbucks, Seattle is a natural beauty bustling with urban activities for everyone to enjoy.
Washington's most vibrant city has a rich history just waiting to be explored by you and your teenager.
So if you find yourself visiting Emerald City, or are already living there and are looking for something new to do with your teenager, this article has got you covered on all accounts. Let's get right to it!
1. Venture Underground For A Tunnel Tour
If your teenager enjoys exploring new things, embarking upon Bill Spiedel's Underground Tour is an absolute must when in Seattle!
Led by knowledgeable tour guides, these fun tours take you directly underground to see the original city streets that are now buried under the sidewalk.
The 75-minute-long guided walking tour gives you the chance to get up close and personal with an exclusive time-capsule view of the now buried city.
2. Go To The Top Of The Space Needle
The iconic 520-feet tall Space Needle is now more interesting than ever before! It now features an incredible rotating floor on the observation deck that allows you to see directly down to the ground hundreds of feet below you.
There are many photo opportunities for you and your teenager to take advantage of at the top of the Space Needle. So if you're looking to make some core memories, this is the place to visit in the city!
3. Tackle The Ninja Course
Located in the city, Summer Ninja is the premier ninja warrior training facility in the whole of Washington. This course will keep you and your teenagers busy throughout the entire day thanks to all of the amazing activities that are on offer.
Though many of these intense features challenge almost everyone – yes, even the most athletic teenager – there is also a laser maze, a foam pit, trampolines, or dodge ball.
This will quickly become one of your favorite activities to do in Seattle with a teenager!
4. Chocolate Indulgence Tour
What teen wouldn't adore taking part in the Chocolate Indulgence Walking Tour? We can't think of any people who wouldn't love this!
This tour takes you through the streets of Seattle and showcases the ins and outs of the decadent chocolate-making process.
You'll also get to sample the goodies along the way! From rich truffles to cookies and rich dark chocolate ice cream, this activity is perfect for individuals with a sweet tooth!
5. Experience Flying At Ifly Seattle
You can make the dream of flight a stone-cold reality at iFly Seattle. This indoor skydiving facility gives you the chance to feel the adrenaline rush of flying but with added safety precautions, and a super fun environment.
It's great for children, teens, and adults alike and provides an experience that you're unlikely to have anywhere else!
Within the admission ticket price, you are also given a training session to prepare you for your flying experience.
---
---
6. Visit The Museum Of Pop Culture
The Museum Of Pop Culture (also known as MoPOP) is a non-profit museum dedicated solely to pop culture.
You'll also get to experience the large collection of music memorabilia spanning many decades and an incredible Science Fiction Museum with over 150 artifacts from iconic television shows and movies over the years.
With additional exhibitions about horror films, fine art, video games, black leather jackets, and fashion, MoPOP will capture the attention of almost every teenager.
7. A Stadium Tour
If you have a sports-loving teenager in your family, why not begin with a tour of Lumen Stadium?
If you want to learn more about the home stadium of the Seattle Seahawks, and want to walk in the shadow of your sports heroes, you can begin with a 1 hour and 15-minute-long guided tour of the grounds.
You also have the option to purchase private tours for a more in-depth behind-the-scenes look at the stadium.
8. Go Kayaking
Teenagers are usually pretty adventurous. So taking a family-friendly kayaking trip with Ballad Kayak Tours might be exactly what you need!
Not only do you get to experience the excitement of being in a kayak, but you can also take in all of the incredible views of parts of the city as you go.
With opportunities for sea and lake kayaking, there are no shortages of places for you to explore in Seattle! The best part – a lot of them are free!
9. Ride The Seattle Great Wheel
Covered in over 500,000 LED lights and situated at the heart of Pier 57, the Seattle Great Wheel is a sight to behold – and a Seattle experience that cannot be skipped!
Each of the gondolas on this waterfront stand-out fits eight people. The overall ride time remains around 12-20 minutes, depending on the number of people riding.
10. Pike Place Market
Take a stroll through Pike Place Market where there's lots of food to entice tots and teens alike. This fiesta for the senses contains innumerable delicious food options, craft stalls, and the finest fresh produce in the whole of Seattle.
You can also take Instagram-worthy photos of the picturesque views surrounding the market, especially at night time when everything is lit up.
Summary
These are some of the greatest activities you can undertake with a teenager in town. It might be hard to believe but taking your teenager on a trip to Seattle doesn't need to be a big deal.
There are many low-key activities to undertake and places to visit that you're quite literally spoilt for choice!
Whether you tour the home of the Seattle Seahawks or visit a museum, your teenagers will have a blast and will make some core memories.
---
Latest Posts:
---
If you enjoyed this post, you might enjoy our article on 'Where To Take A Teen For Spring Break'.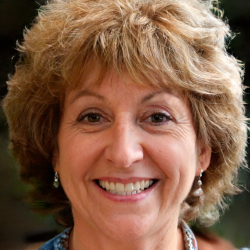 Latest posts by Suzy Prichard
(see all)